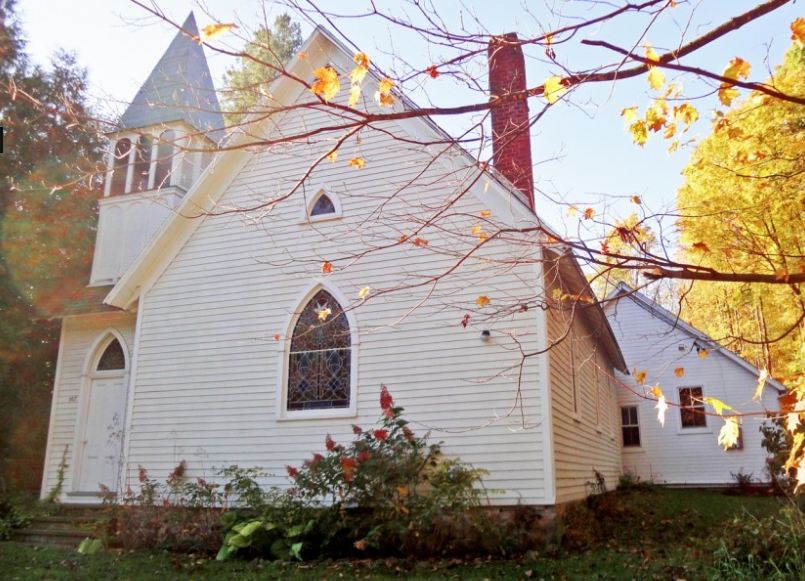 When the ceramic artist Ayumi Horie told me about the old country church in Cottekill, New York, that she has been living and working in for the past ten years, I was totally enchanted.
I love a classic white church with stained glass windows, so it does my heart good to see this one so well preserved and cared for.
She's now selling the property, which includes both a connected house and art studio, for $349,000.
The Cottekill church was built in 1898 and once served as a place of worship for both Methodists and the Dutch Reformed.
Here's how it looked on an old black and white postcard, circa 1915: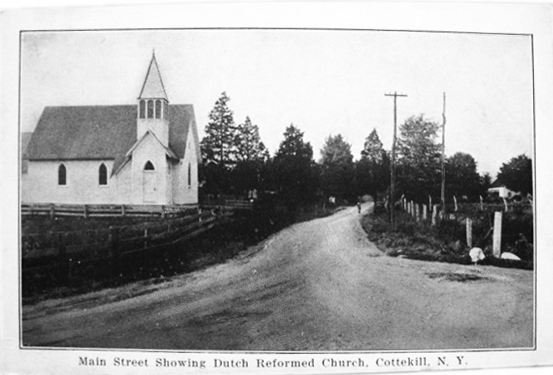 You can see it hasn't changed all that much in a hundred years!
Behind the original church building is a 2-bedroom house connected by a breezeway, as well as a 400 square-foot working art studio currently used as the site for Ayumi Horie Pottery.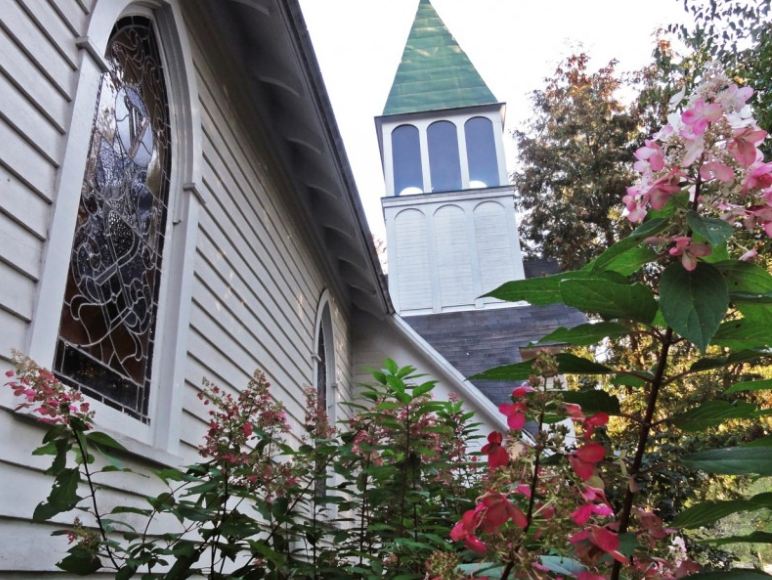 Ayumi hosts studio sales and annual craft sales in the church.
"Ideally," she says, the new owner "will continue to use the space to create art and support the growing arts community."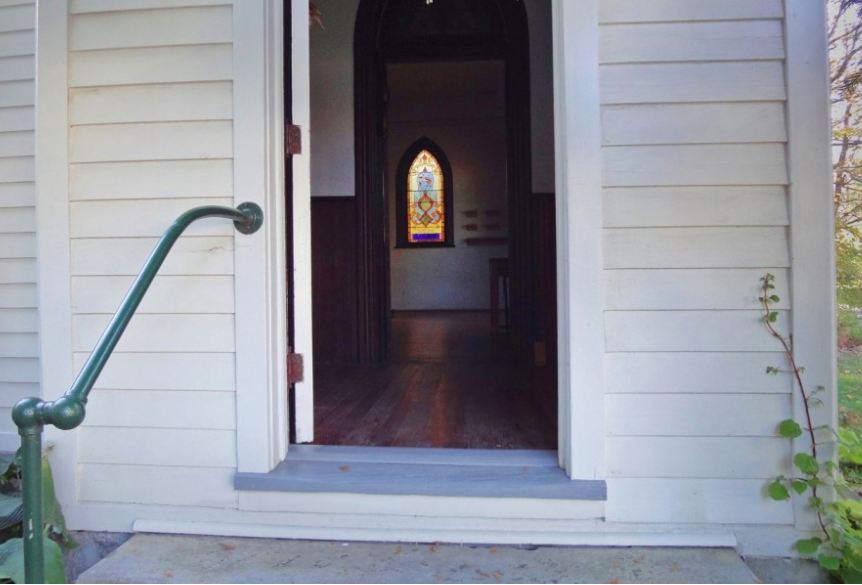 Here's a photo taken inside the church during one of her pottery sales: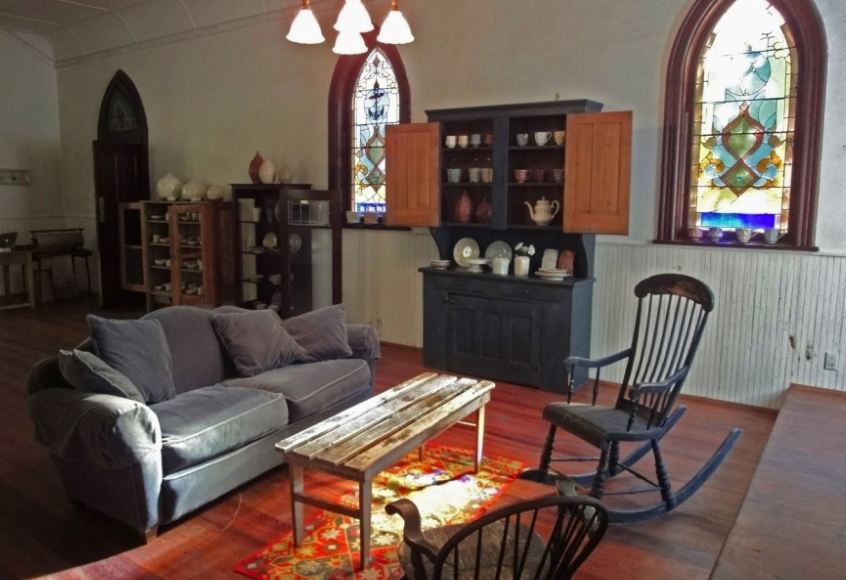 The entrance to the house, which is attached to the back of the church building: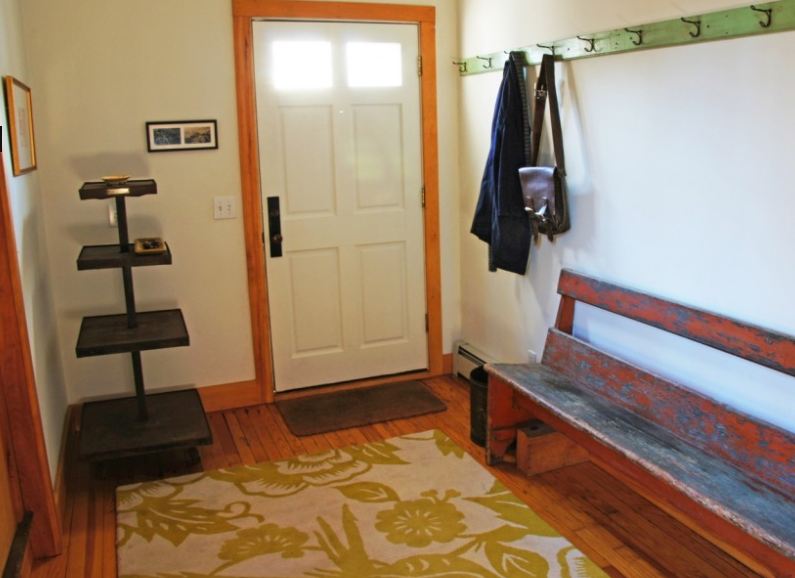 It wasn't an easy decision to sell the property, but she's moving to be closer to family.
She says, "I've had the church for ten years and have loved every minute of it, from the beginning renovations when I would find caches of walnuts in the walls and bats in the belfry to the spiffed up sanctuary it is now."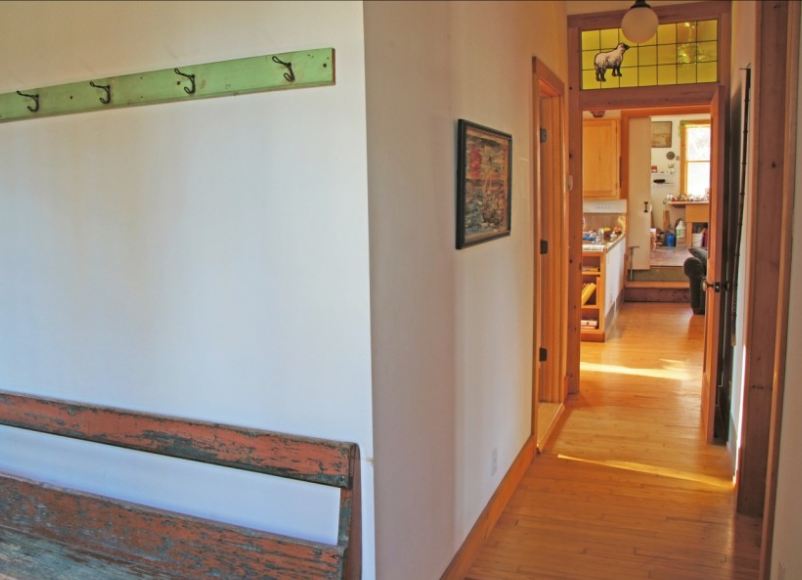 The kitchen has maple cabinets and stainless-steel countertops…
And a wood-burning stove in the corner to keep things cozy.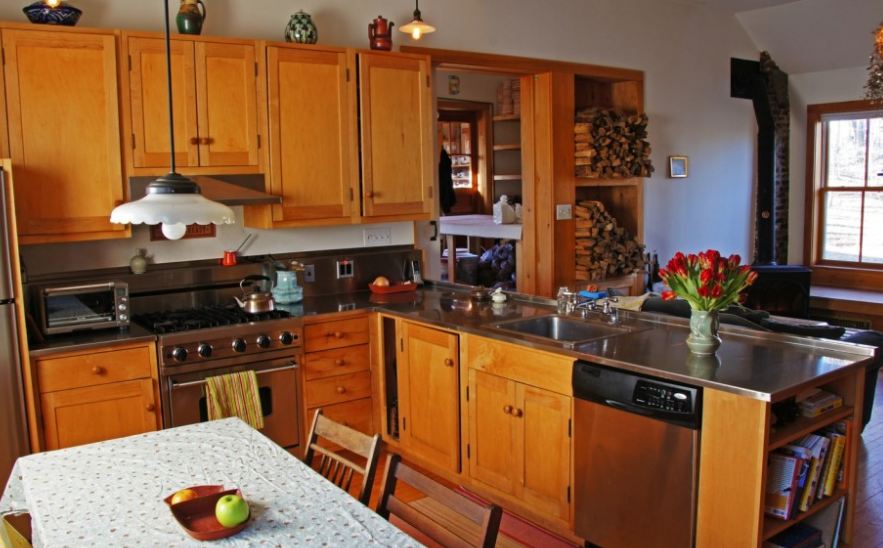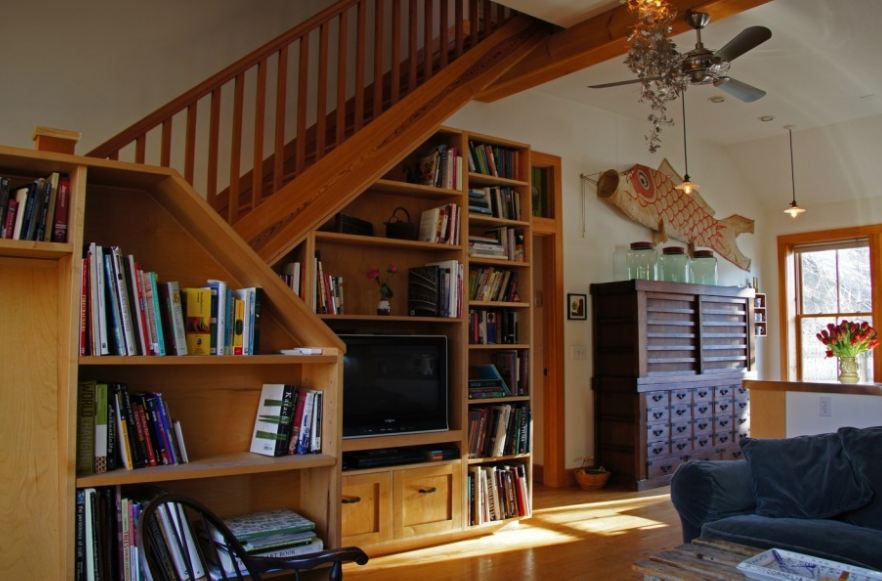 The bathroom has hand-planed cherry counters and a copper sink:

The art studio includes an 8 x 10 kiln room, as well as an office and half bath.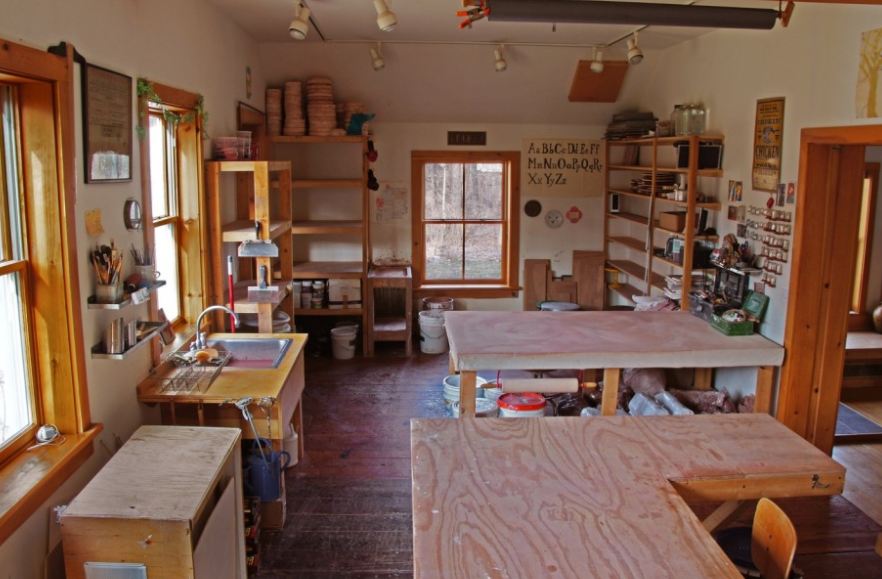 You can watch Ayumi work in videos she's posted on her site.
I especially like the one called "You Know, You Got to Let It Grow." It's kind of mesmerizing to see the pottery take shape.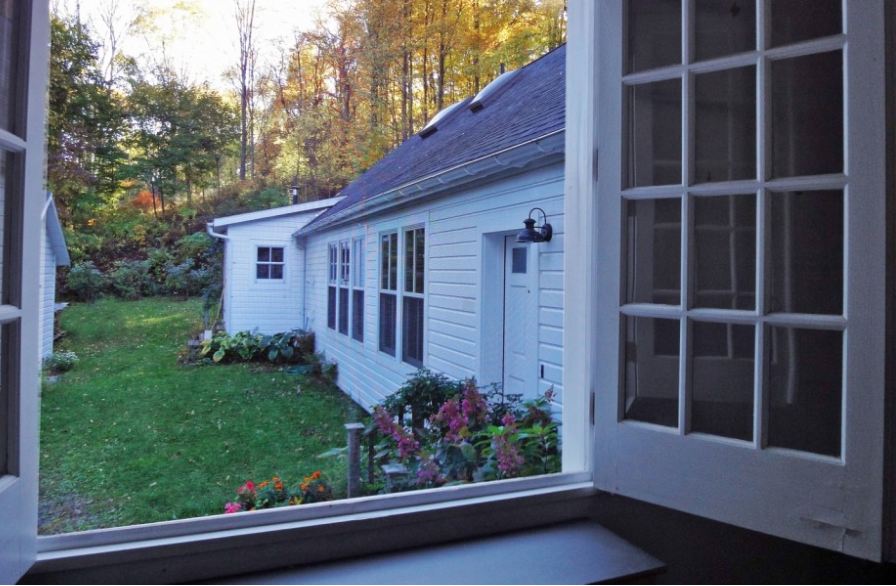 Cottekill is in the Hudson Valley, about 2 hours from New York City.
Here's an aerial view of the church and surrounding area taken in the 1930s, much of which is wooded now:

The front of the church at dusk, after a snowfall: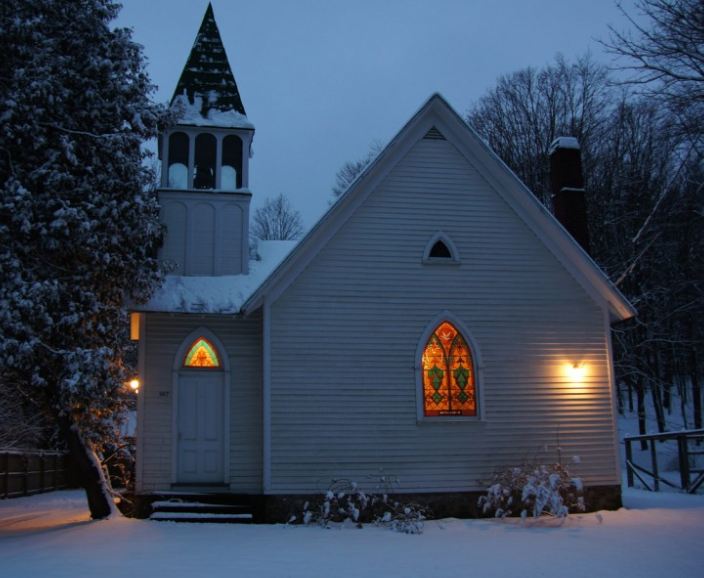 Beautiful! Thanks to Ayumi for telling me about it.

For more photos and information, check the listing (sorry, it sold).

You can also learn more about Ayumi at Ayumi Horie Pottery.