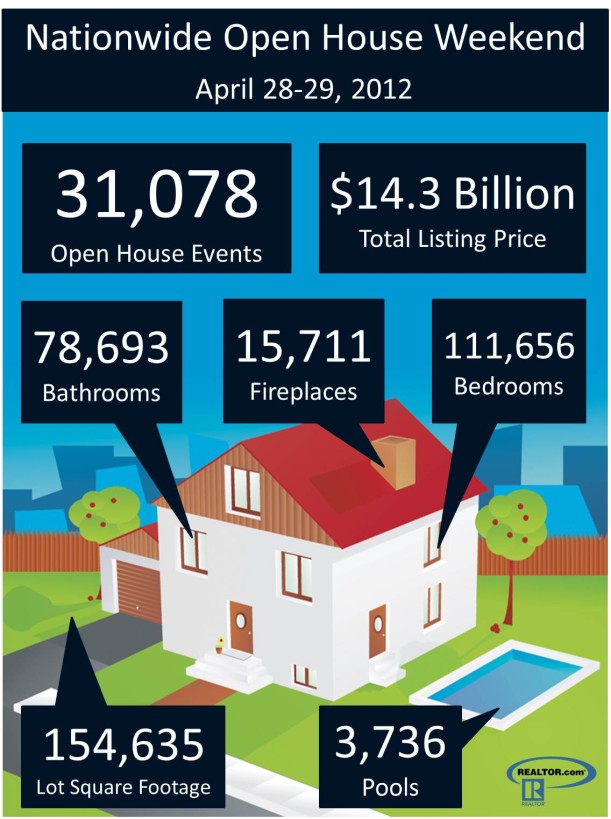 I have to say it was awfully nice of them to declare a Nationwide Open House Weekend on my birthday. It's like they know me or something! Ha.
My friends at Realtor.com sent me this infographic they made for it, showing stats on things like how many houses will be open for house hunters.
Will you be hitting any this weekend? Or will you be hosting one yourself?
Here's hoping the weather is nice and sunny, house hunters find the homes of their dreams, and we see some new "Sold" signs popping up in our neighborhoods soon!
More info on the Nationwide Open House at Realtor.com.

Now excuse me while I go and eat some more birthday cake!