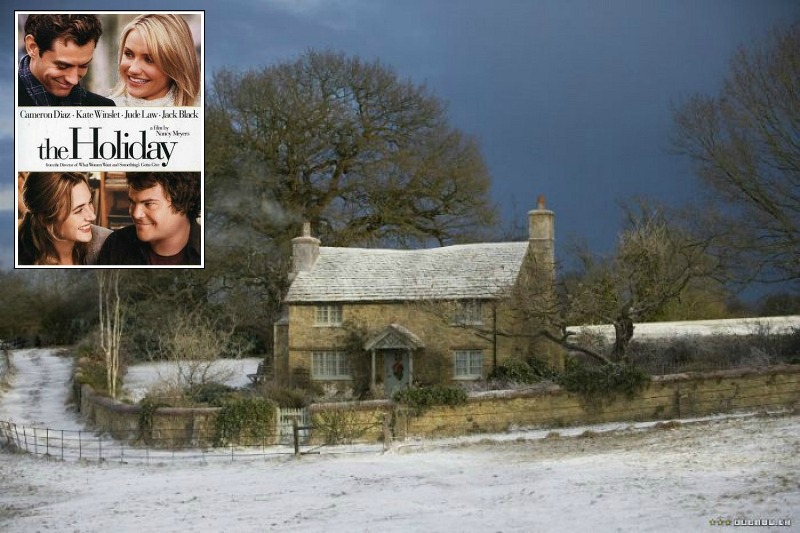 All hail Nancy Meyers, the queen of romantic comedies like The Holiday that never fail to deliver memorable sets. When she teams up with Production Designer Jon Hutman for a movie like this, you know they're going to be good!
After all, this is the dream team that brought us the houses in Something's Gotta Give and It's Complicated, too.
Last week when I told you the California house from The Holiday is on the market, you guys told me I should feature Rosehill Cottage next. I think we all fell in love with the charming stone house where Kate Winslet's character Iris lived. So today let's take a look at how they built it for the movie and managed to make it look like it had been there forever.
Note: This post contains Amazon affiliate links that may earn commission.

Rosehill Cottage in "The Holiday"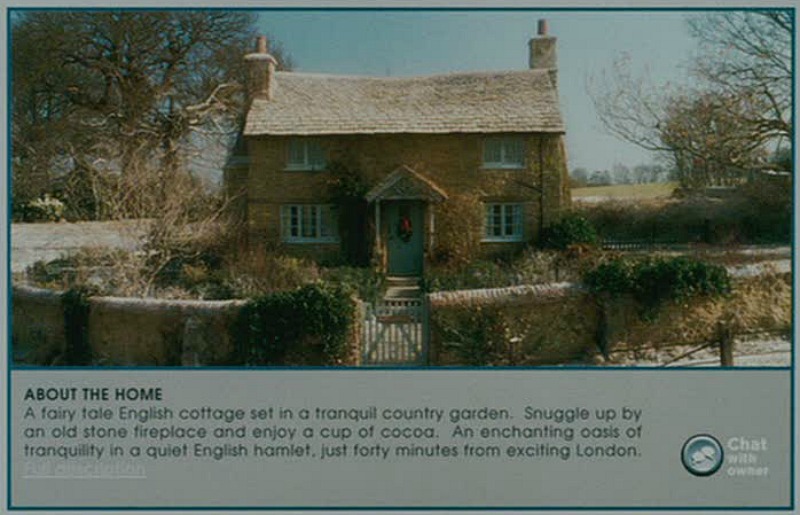 In The Holiday, Amanda jumps at the chance to stay in Iris's "fairy tale English cottage" when she sees this listing.
And who can blame her? The exterior almost looks like a painting, but it was real…sort of.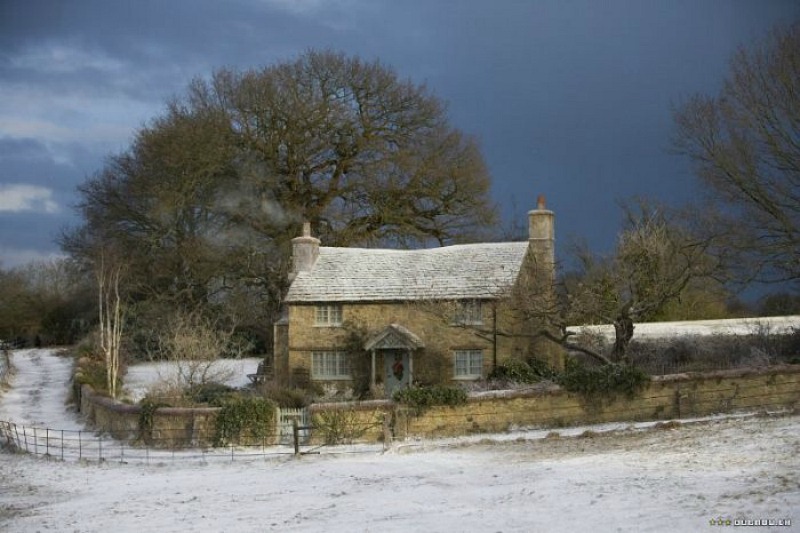 How They Built Rosehill Cottage for "The Holiday"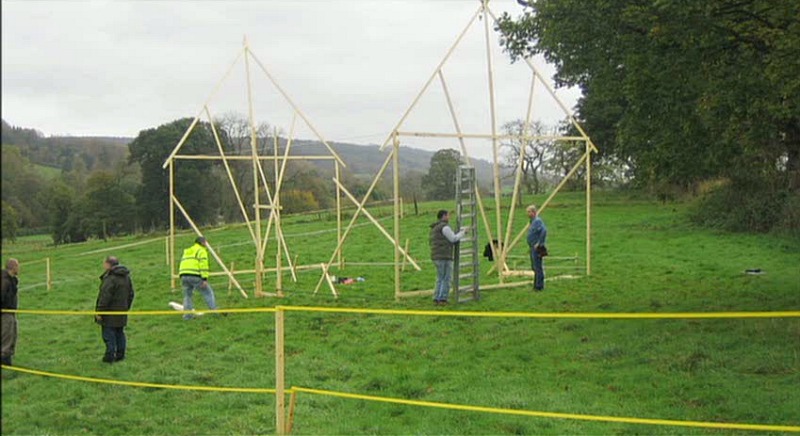 Production Designer Jon Hutman explained in the DVD commentary:
"We were looking for the cutest, smallest, most English cottage that we could find, and we found one, actually, that belonged to the National Trust." But it was over four hours from London and "very isolated," which would make it more expensive to film, since they'd have to take the entire crew out there.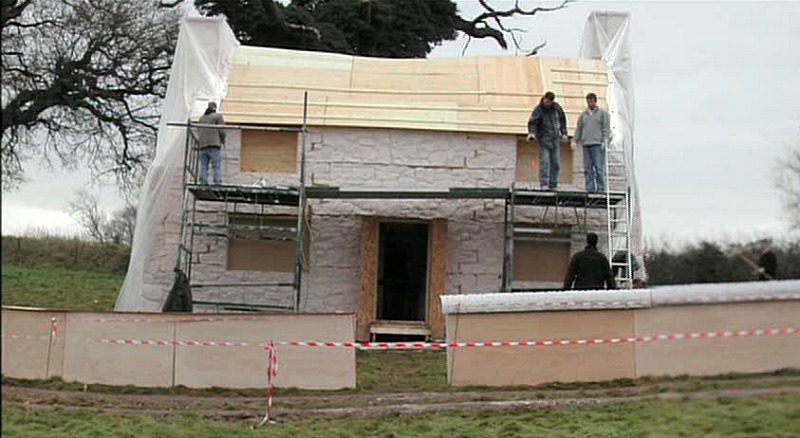 In the end, they decided it was more sensible to build their own closer to London.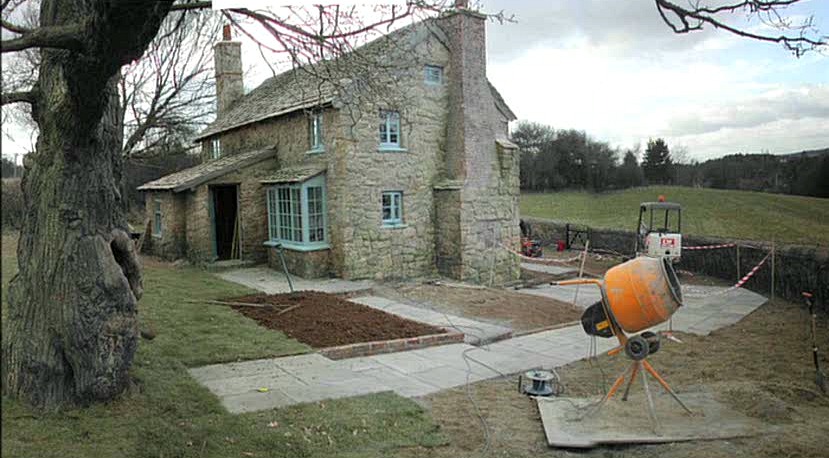 They did extensive landscaping around the cottage, even though little of it is shown in the film: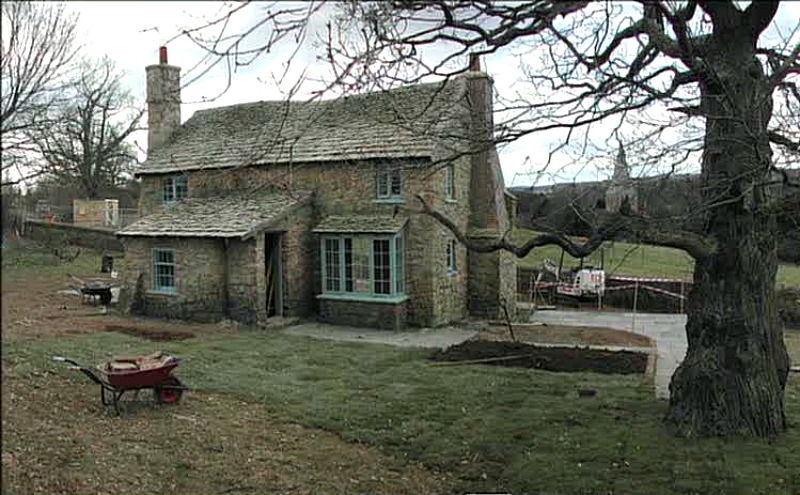 They built Rosehill Cottage in only two weeks, including the stone wall that looked like it'd been there forever: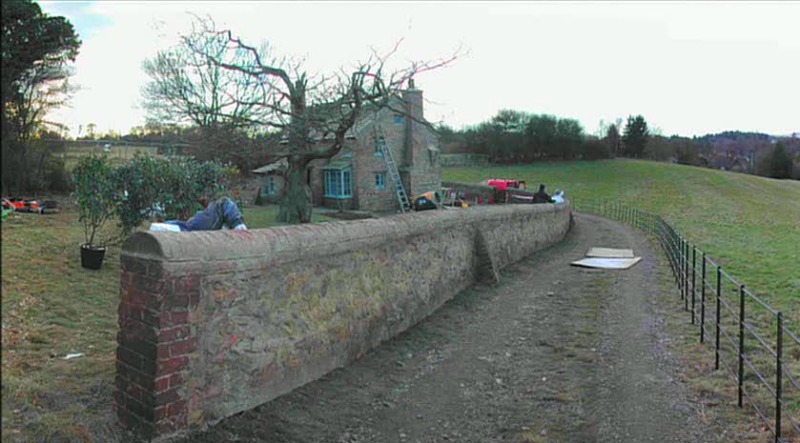 "We built that wall and we put in those trees. It really was just an empty field," Meyers said. "It was a real tourist attraction while it was there." Despite the fact that it was in a remote area, hundreds of people went to see it each day.
"But it's gone now," she said. Because it was just a shell, it was torn down after filming.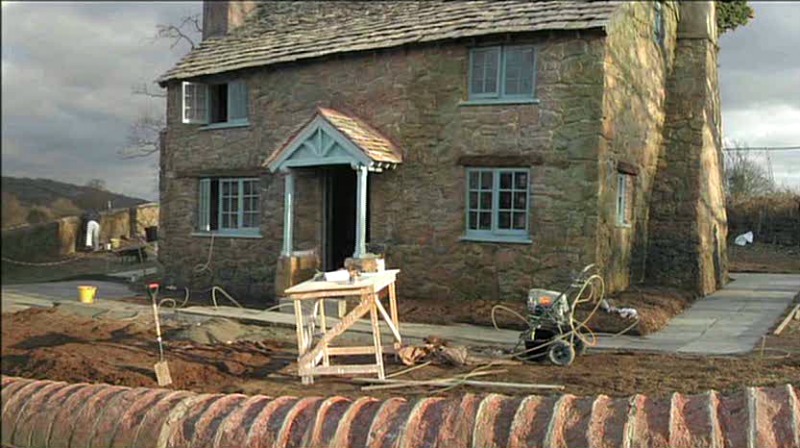 Here's how Rosehill Cottage looked in the movie, covered in fake snow: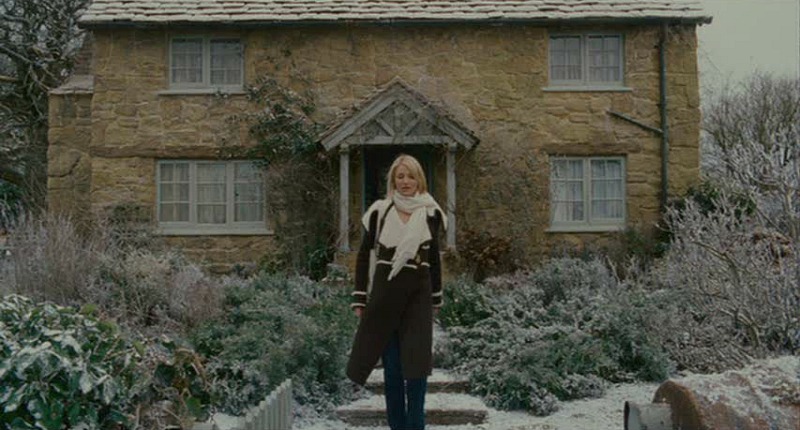 The interiors were created on a Culver City soundstage in California.
Director of Photography Dean Cundey was specifically told not to take any wide shots inside the cottage so it would feel small and cozy.
Because of those close-ups, it was difficult to see all the details they put into the rooms, but we can see more of them in some of the set photos provided by Columbia Pictures.

Inside Rosehill Cottage on "The Holiday" Set: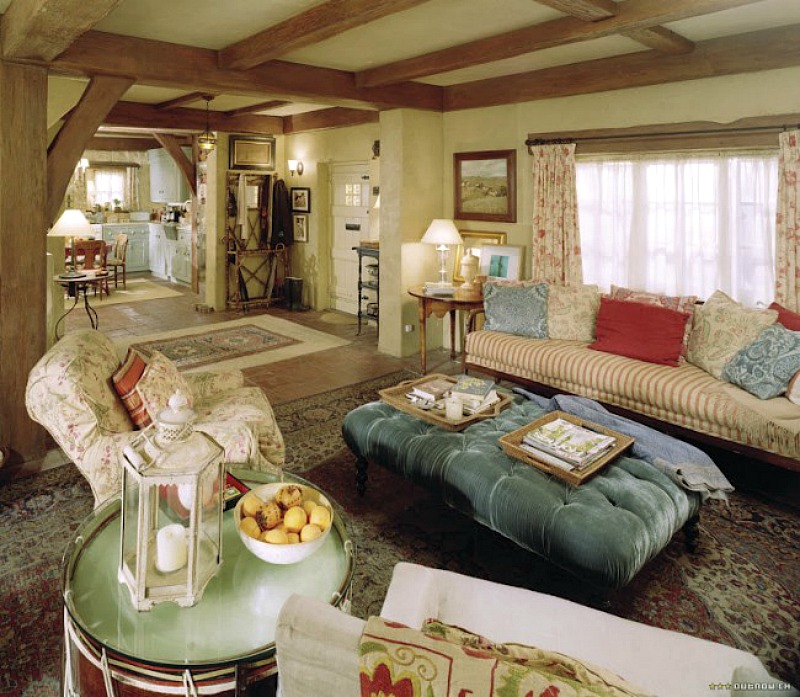 There's always warm lighting in the cottage to make it look cozy, Meyers said.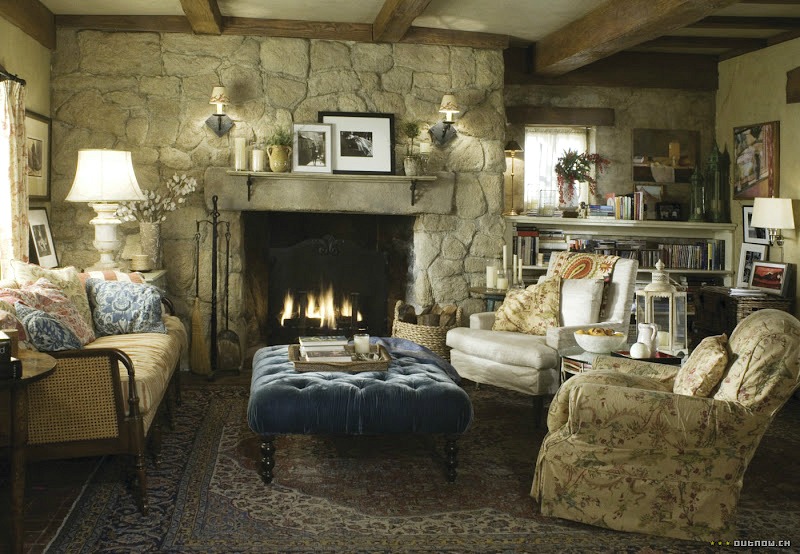 They originally planned to decorate the interior of the cottage with a mix of more contemporary furnishings. The back story was going to be that Iris moved there from a small flat in London and brought them with her.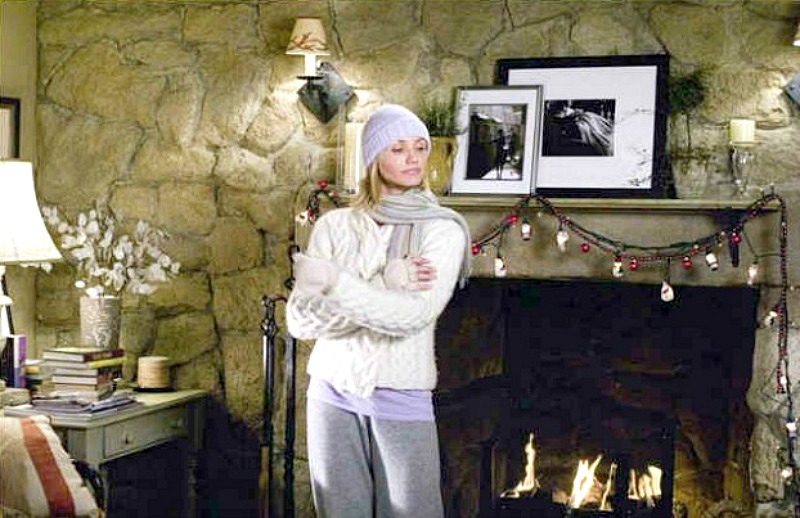 In the DVD commentary, Meyers and Hutman say the modern furniture didn't look right in the cottage sets, though. It began to look too much like the decorating in Amanda's house, so they went in a more traditional direction.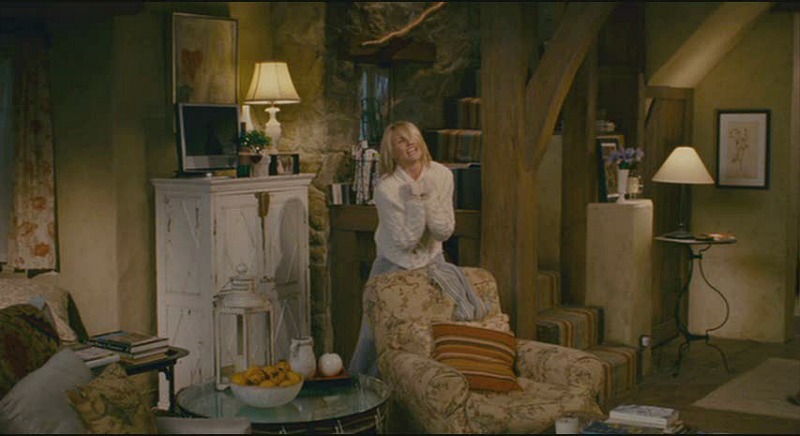 Hutman said, "A lot of it is trial and error. It comes down to how do you make it feel English without making it look like a grandmother's house?"
"We pushed furniture around in there forever," Meyers said. "We kept trying different things. But I think we arrived at the right thing."
"It looked a little too cheap and a little too young" with the more contemporary furnishings, Hutman said. And I think we're all happy they went this route!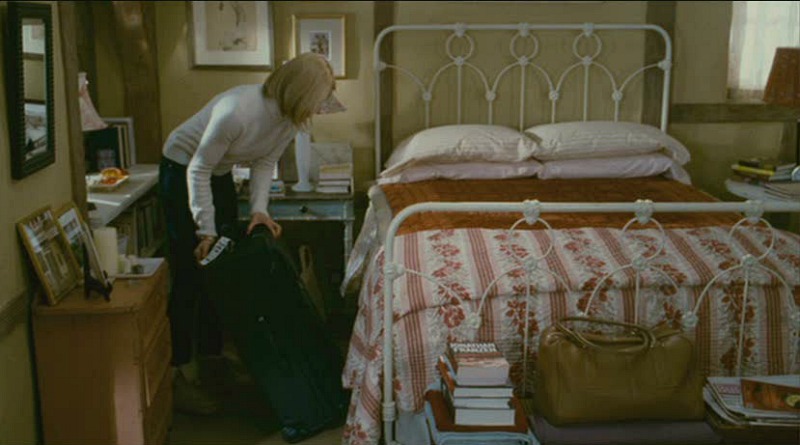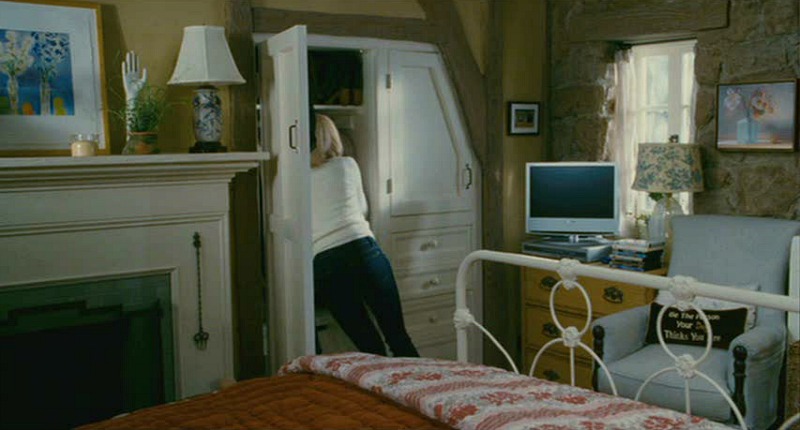 The small bathroom with the short tub was adorable.
But it also worked as a sight gag when Cameron Diaz stretched out in it: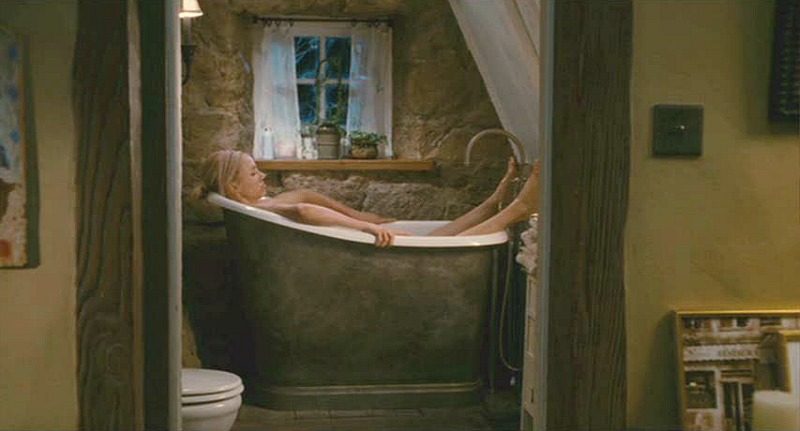 "Iris's kitchen is filled with life, unlike Cameron's, which was large and beautiful but didn't have the same kind of warmth in it," Meyers said.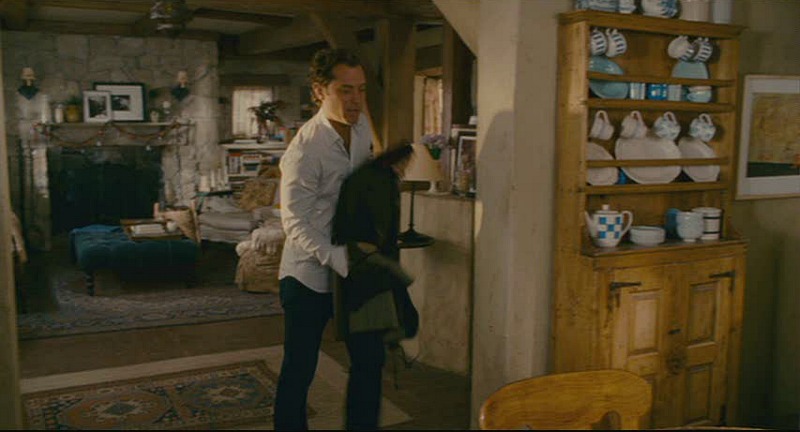 We saw how Iris brought warmth and life to Amanda's kitchen in L.A. when she was there, filling it with flowers, food, and friends.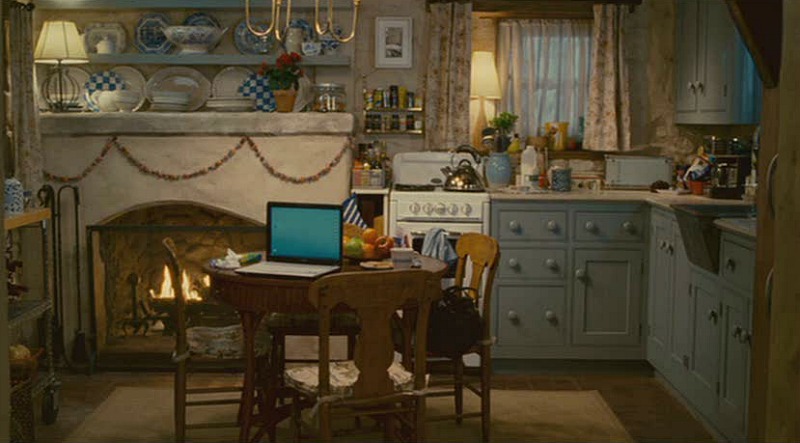 The town of Shere (in Surrey) was only about an hour outside London,
so they decided to use it for the village scenes: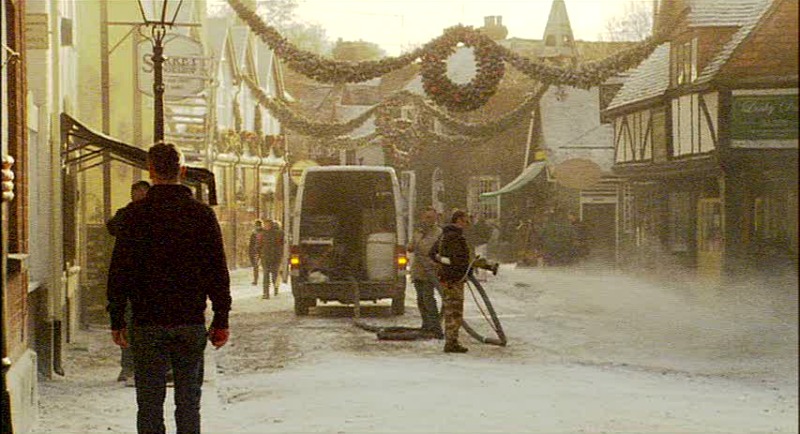 England doesn't get a lot of snow, so they added it to the streets before Cameron Diaz drove through: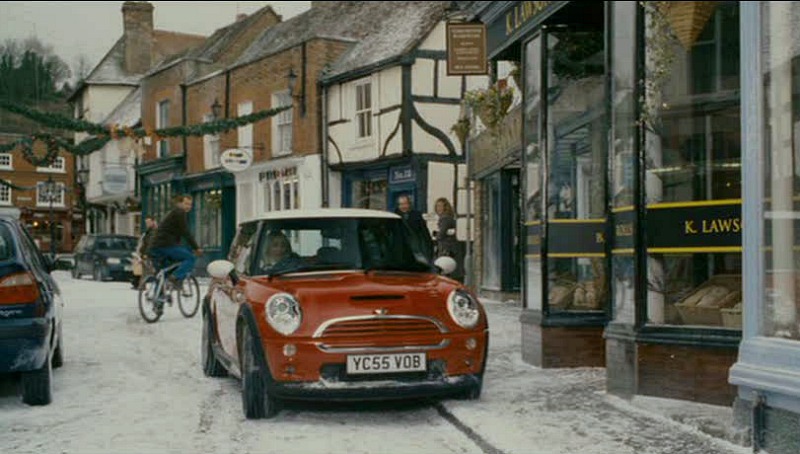 Jon Hutman said his favorite set in the movie was the girls' bedroom at Mill House with the tent: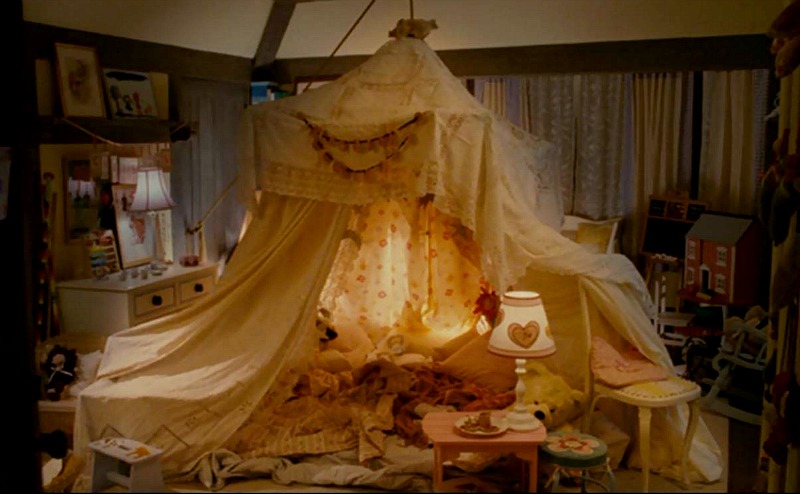 "At the premiere, Ed Burns said he wanted me to go to his house and build a tent for his kids!"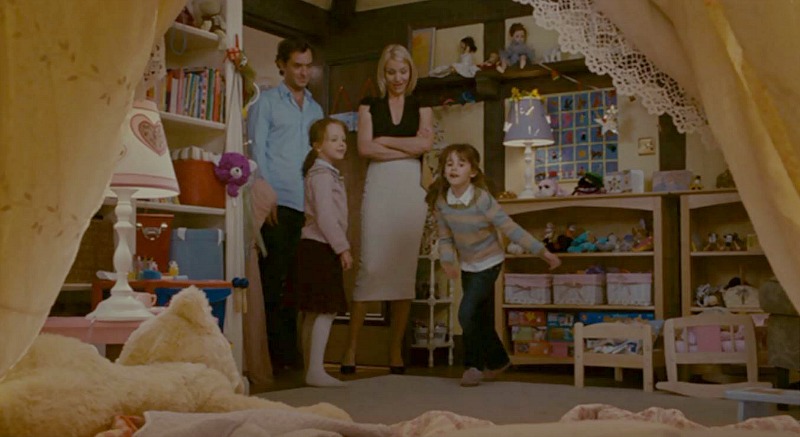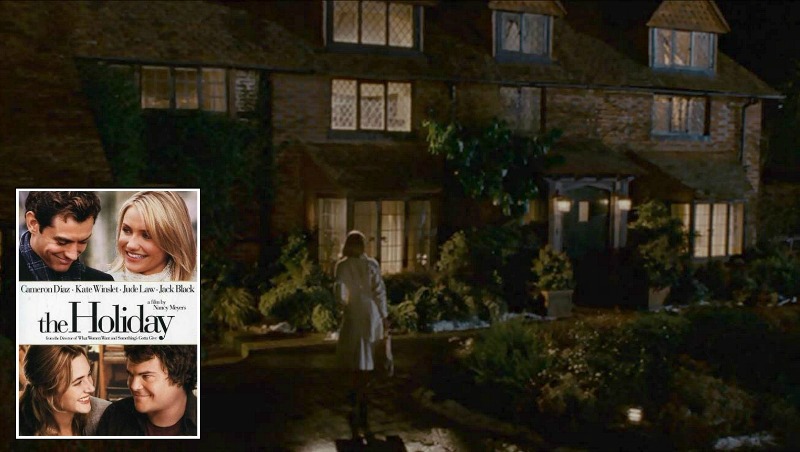 The sets they built for Amanda's house in California had 8,000 square feet.
Iris's Cottage was closer to 1,000 square feet.
"But the truth is, we all liked the cottage better," Meyers said.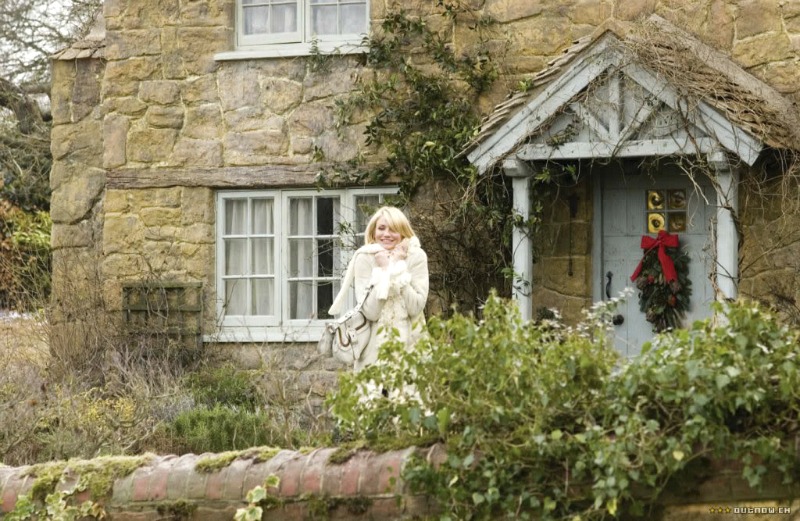 Jon Hutman agreed, saying whenever he asks someone which house they'd rather live in, this is the one they choose.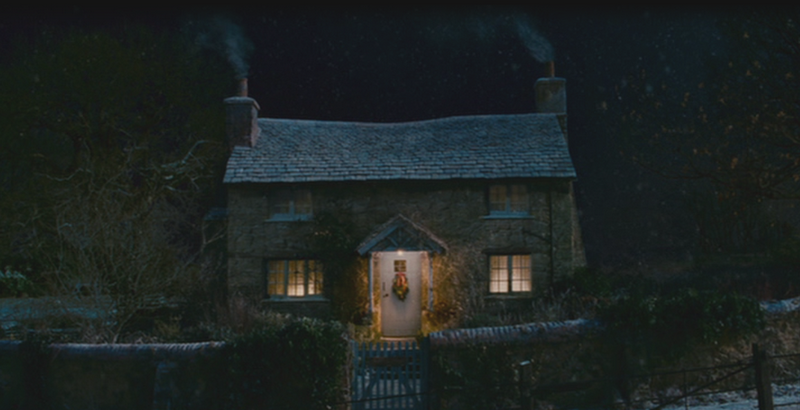 BTW, Amanda's house from the movie in California is on the market: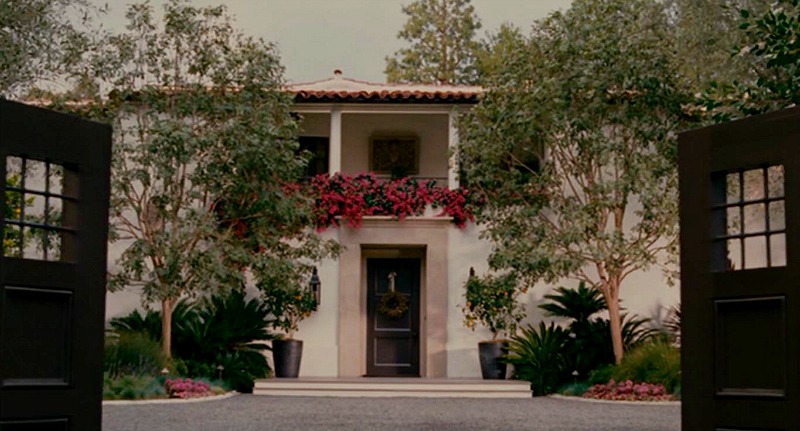 You can stream "The Holiday" on Amazon (affiliate link):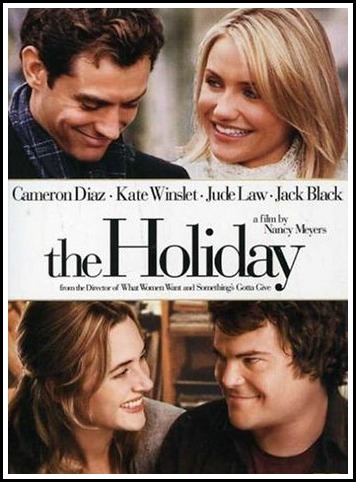 This is one I like watching every year around the holidays. It's the next-best thing to going to England and renting a cottage of my own for Christmas!
A few of these photos are set stills and promotional images courtesy Columbia Pictures. The rest are screenshots I took while watching the movie with special features on the DVD (affiliate link).