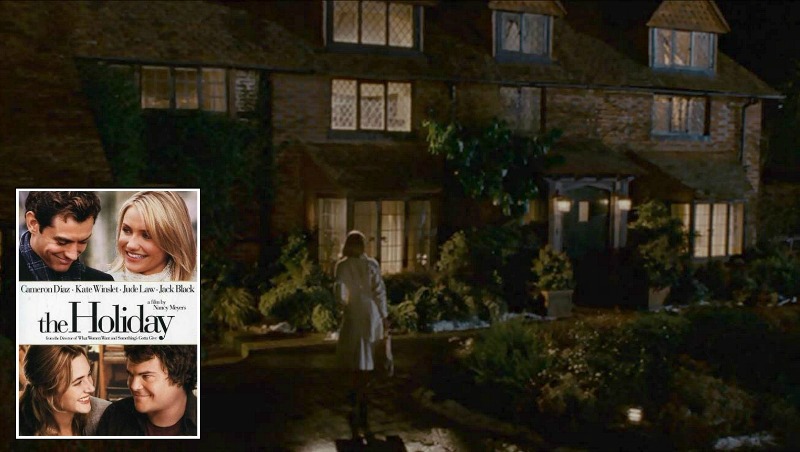 After I featured Amanda's house and Iris's English Cottage from The Holiday, you clamored to see Mill House, the home of Jude Law's character Graham, too. We only got a glimpse of its exterior, when Amanda is walking up to it at night (above).
It's a warm family home, decorated for Christmas. Take a look!

Jude Law's House in "The Holiday"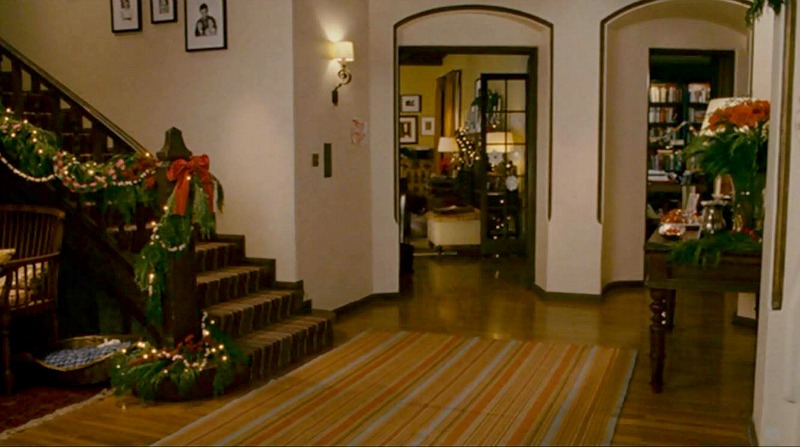 The Entry Hall and Staircase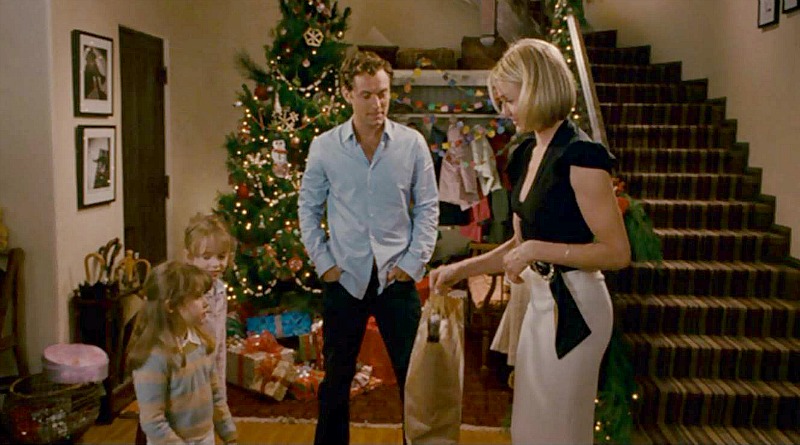 The Living Room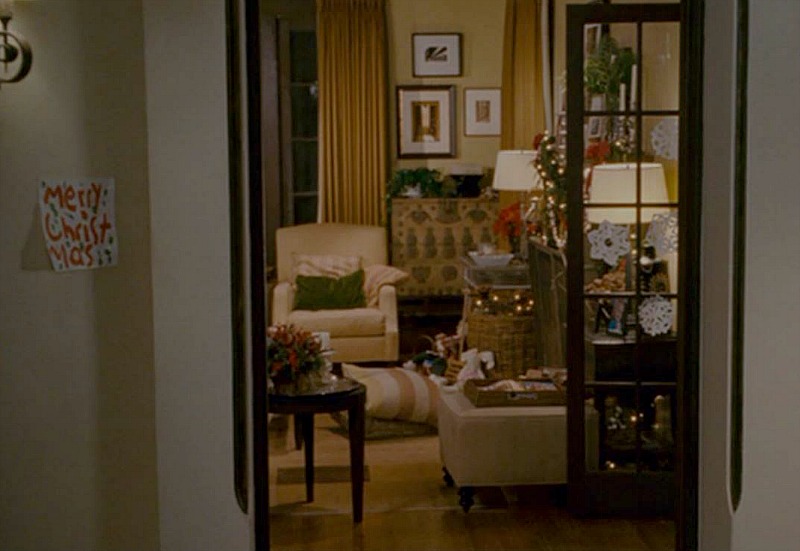 The set designers did a beautiful job of making Mill House feel like a home where children live.
We finally understand who Graham is when Amanda steps into his home.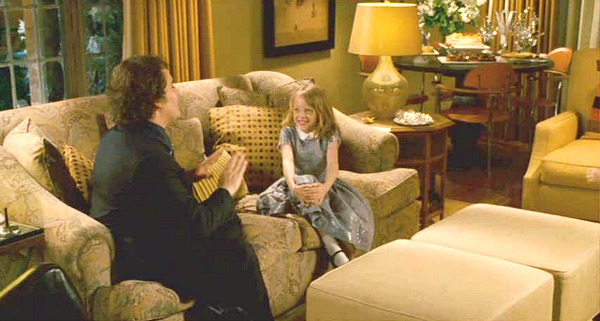 The Kitchen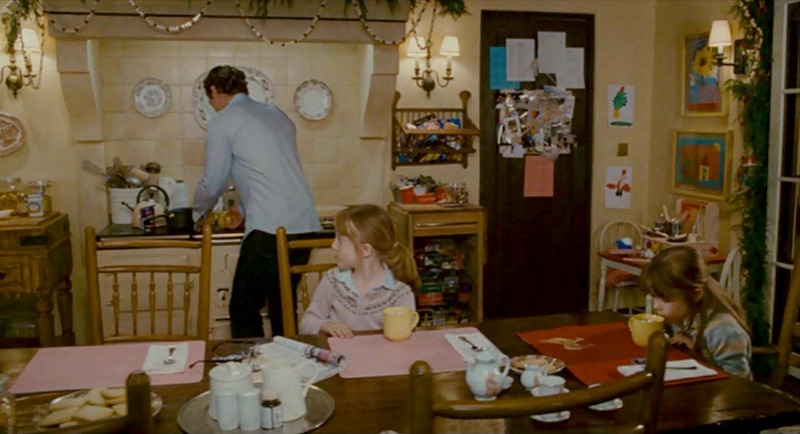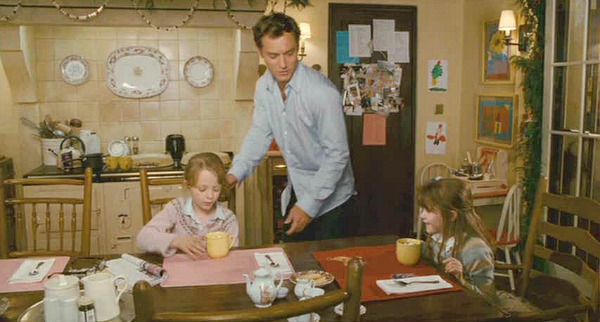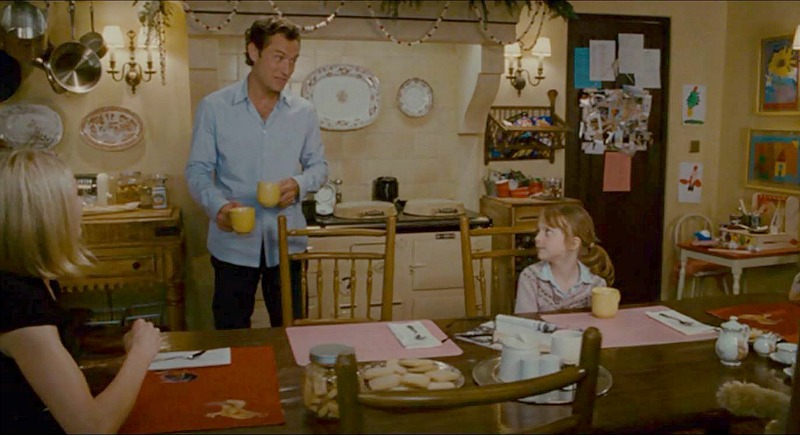 Graham's Library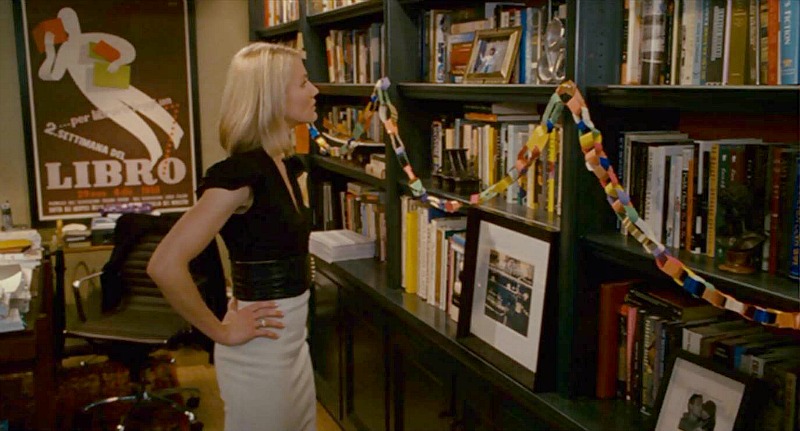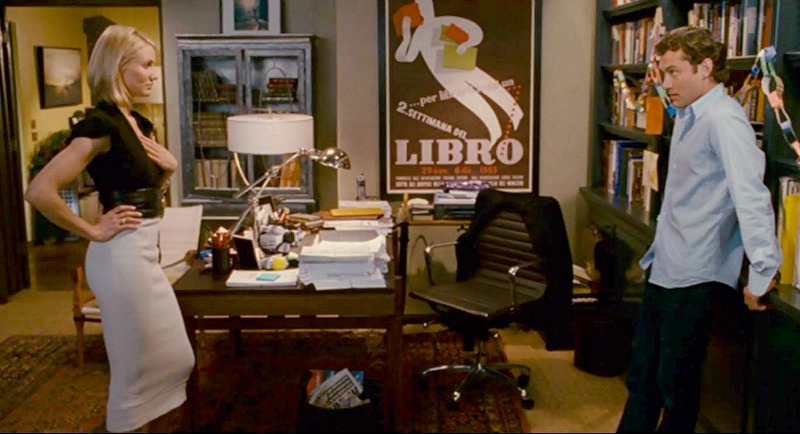 The Fairytale Tent in the Girls' Room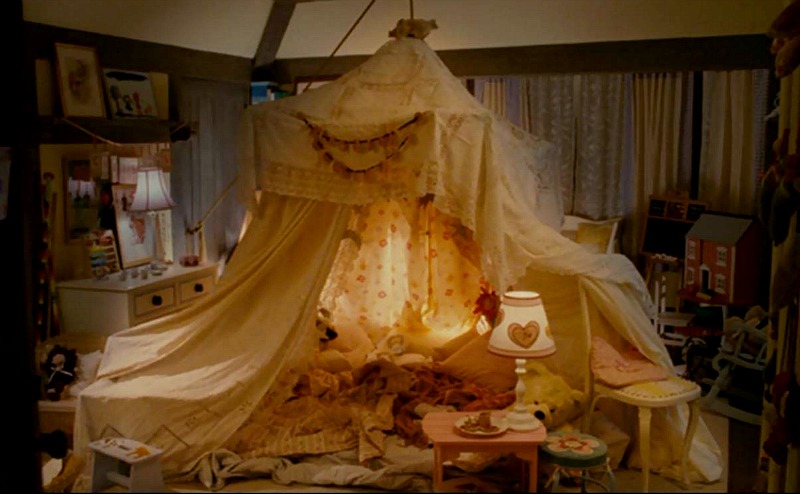 Production Designer Jon Hutman says the girls' bedroom with the tent was his favorite set in the movie.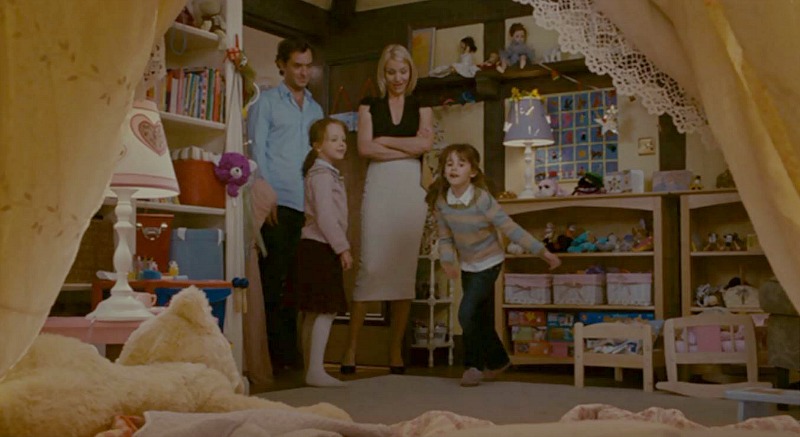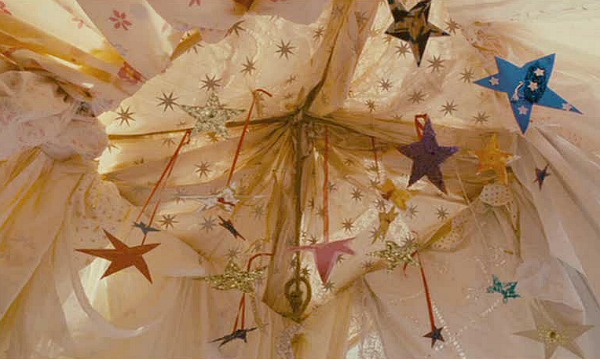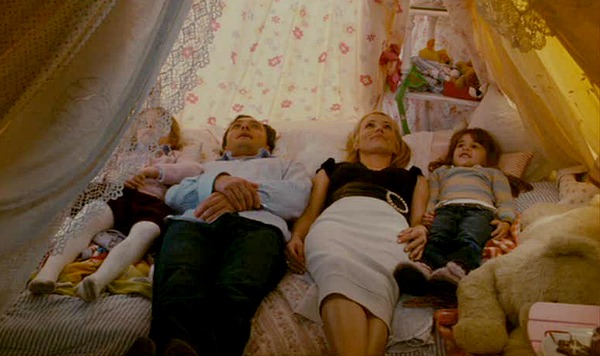 We got another look at the exterior during the credits: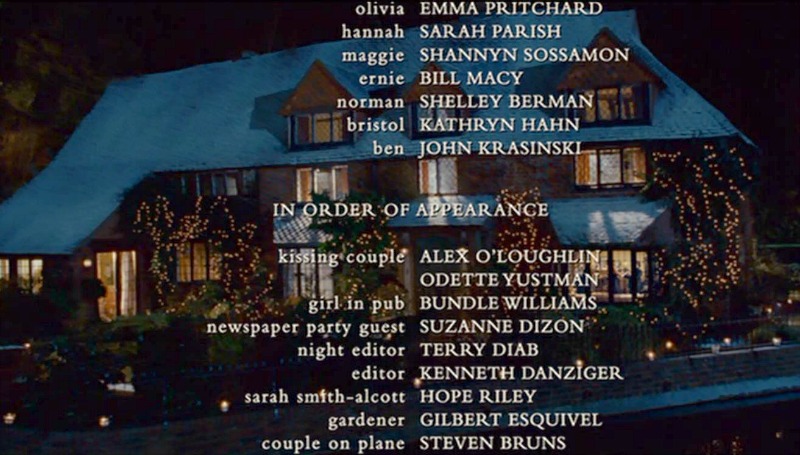 The real Mill House is in Wonersh, Surrey. You can see photos of it on Flickr.

Visit my Houses Onscreen page to see the others I've featured, listed from A-Z.