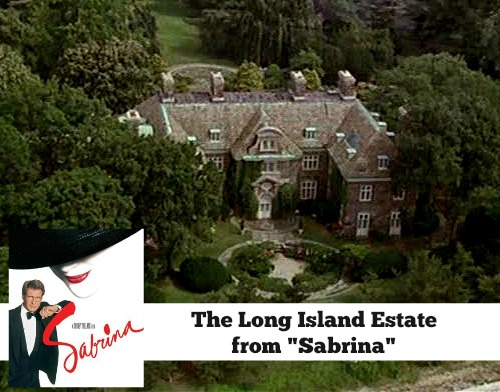 The 1995 romantic comedy Sabrina was filmed at a house known as Salutations, a Long Island mansion built in the 1920s. It was a remake of the 1950s classic with Julia Ormond in Audrey Hepburn's role and Harrison Ford in Humphrey Bogart's.
As the story goes, Sabrina lives over the garage on the Larrabee estate with her father, who is the family chauffeur. (Their stone cottage is charming, too, as you'll see.) She's got a crush on David Larrabee, the younger son, but he doesn't seem to know she exists.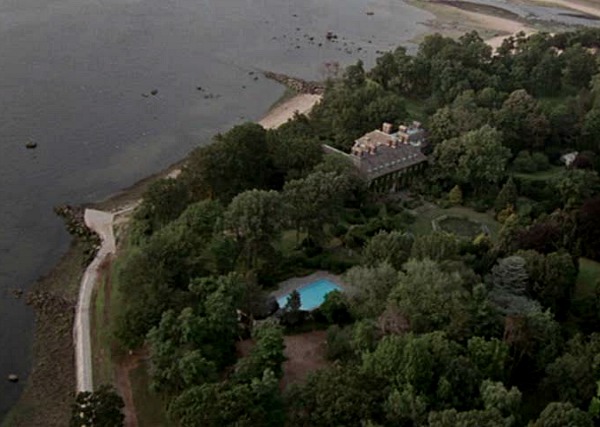 After Sabrina returns from an internship at Paris Vogue–now grown up, gorgeous, and glam–she finally turns his head. But David's older brother Linus (Ford) is determined to keep them apart.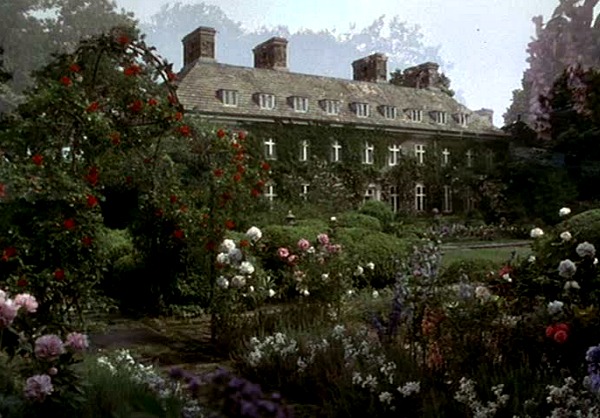 Here's how Salutation House looks when it isn't summer — and isn't dolled up for Hollywood (via Big Old Houses):
There's an outdoor pool: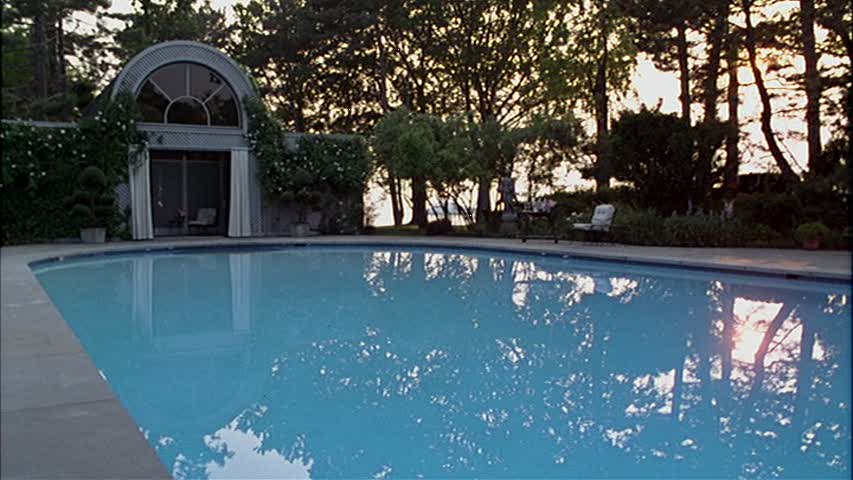 And an indoor pool: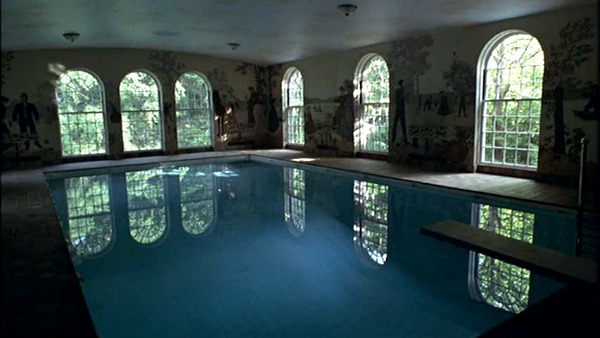 Indoor tennis courts, and outdoor tennis courts: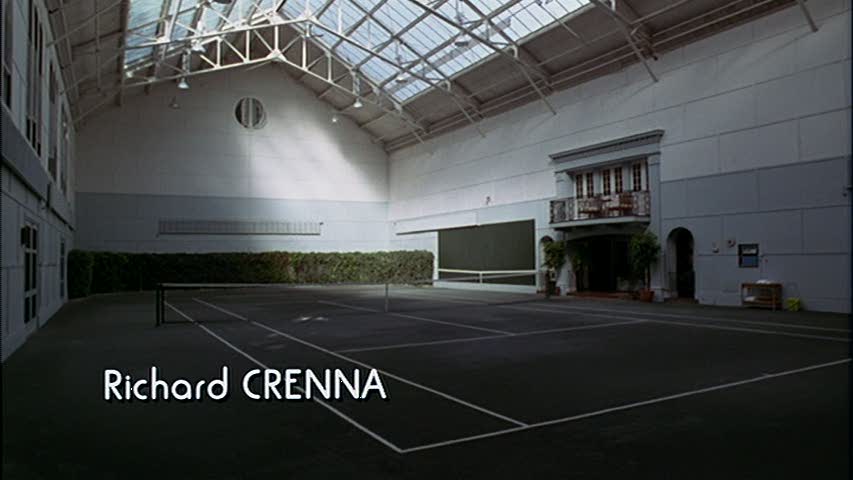 A solarium: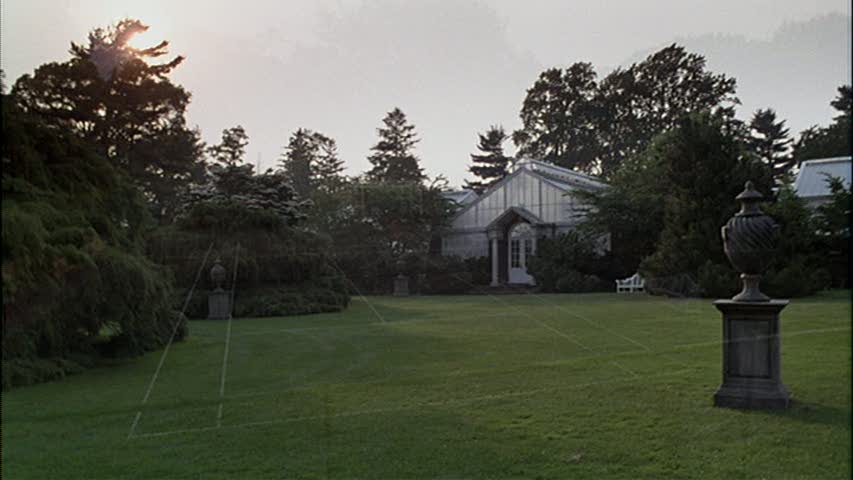 The main hall of the house:
Sabrina sneaks into the house, intent on finding David and saying goodbye before leaving for her internship in France: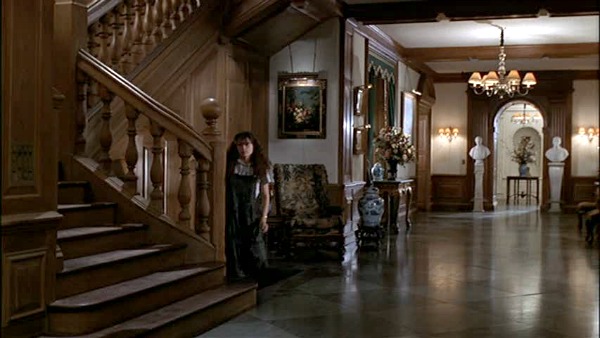 Love the porthole window in the stairway: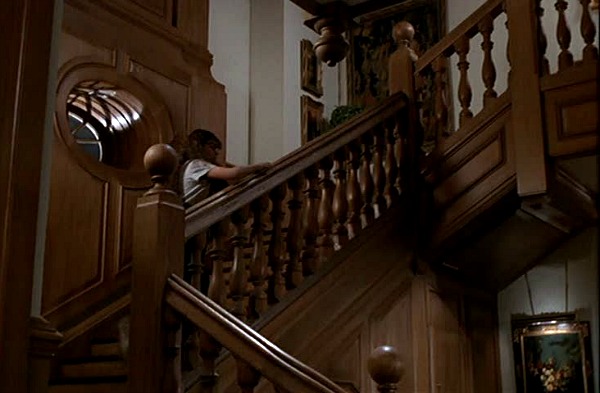 David's room:
David Larrabee (Greg Kinnear in his first major acting role) playing pool: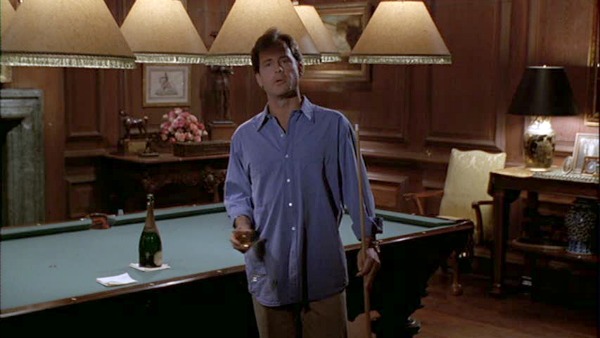 Linus schemes to keep David away from Sabrina, fearing that a broken engagement will mean a broken merger between the two families: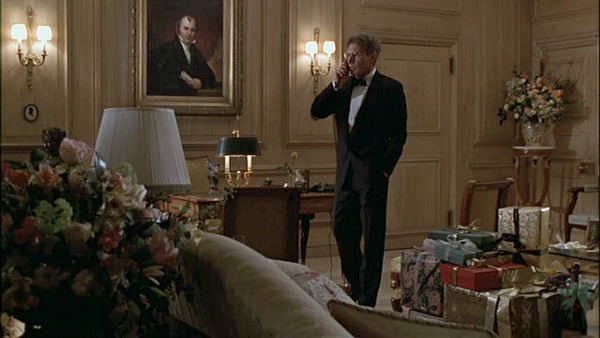 Linus greets Sabrina at the back door. You can see a view of the water in the distance: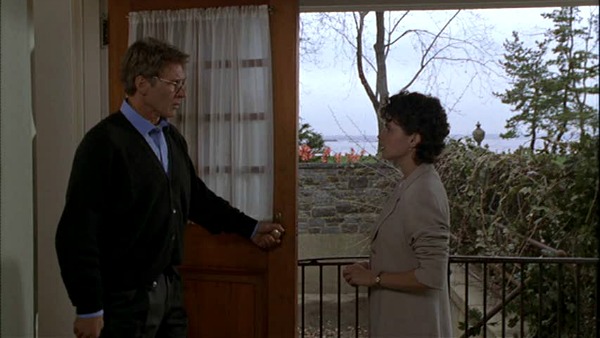 Another view of the library: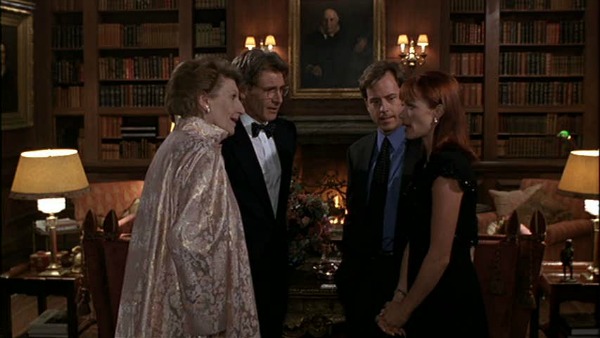 The servants in the kitchen (note Paul Giamatti on the right, in a role so small that if you blink, you miss him!):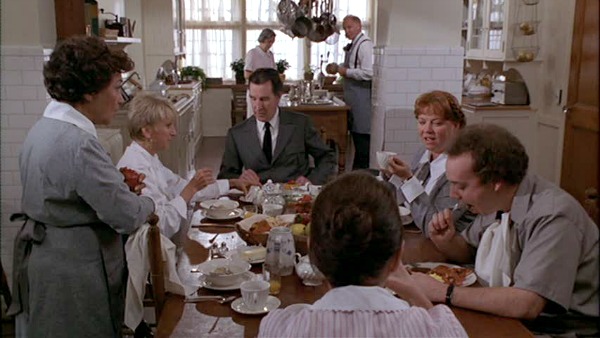 They designed this kitchen to look like it's been around for decades: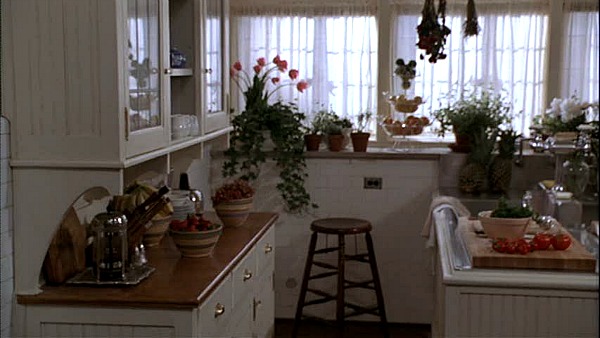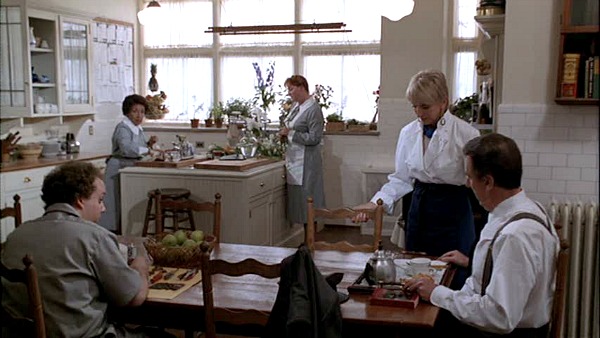 Sabrina has lived with her father in the stone cottage above the garage her entire life:
Tom took the job as a chauffeur because it gave him plenty of time to read. His home is filled with books: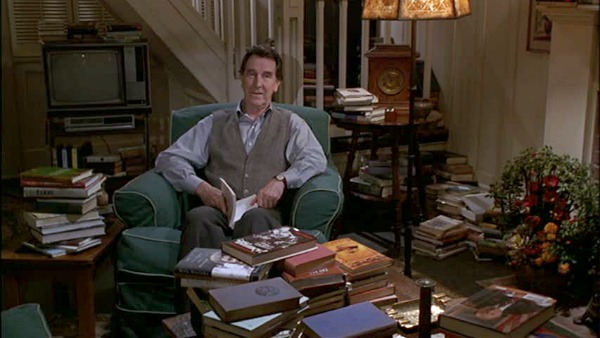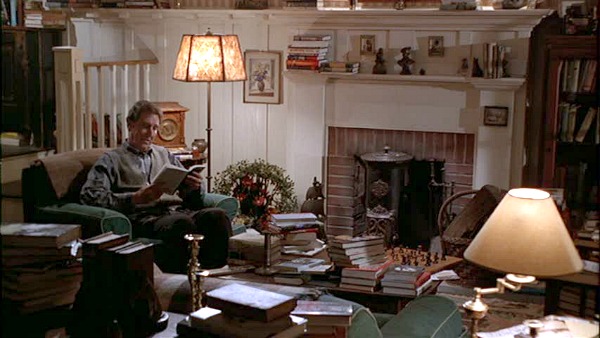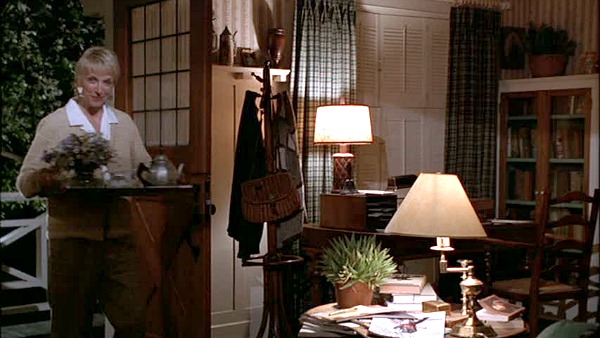 Sabrina's bedroom: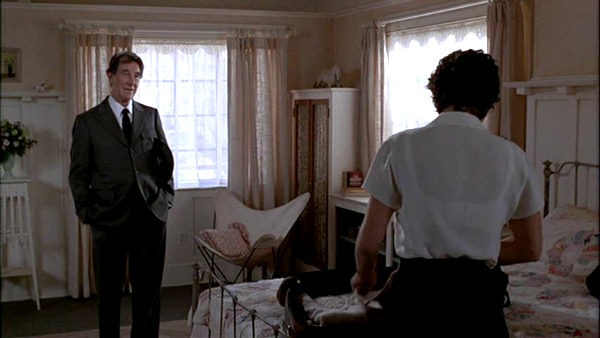 Note the Dutch door on the left: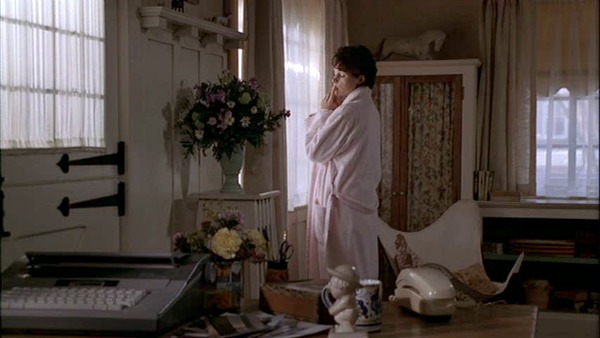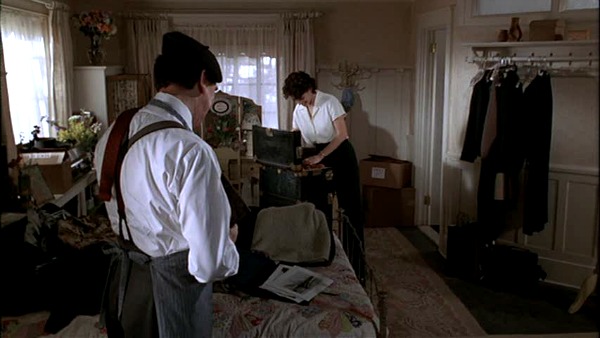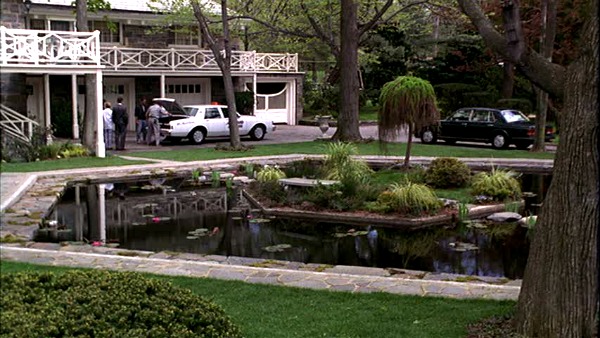 The reflecting pool in front of the coach house: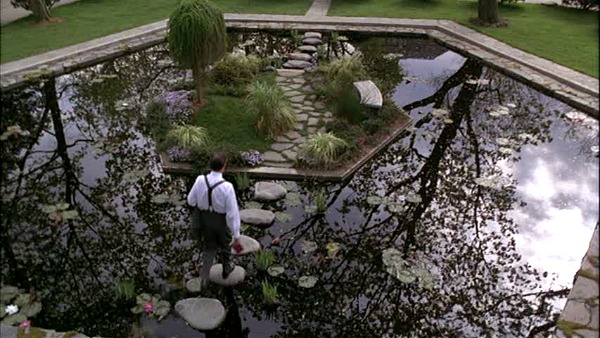 Salutations was designed by architect Roger H. Bullard in the Georgian Colonial style, for Junius Spencer Morgan III, who was the son of JP Morgan Jr. You can see an old black and white aerial photo of it on Gold Coast Mansions.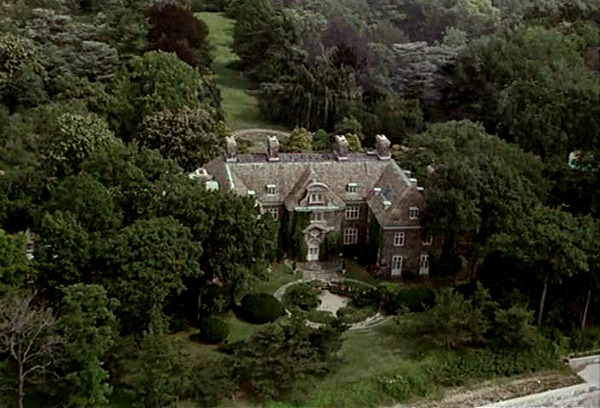 Have you watched Sabrina lately? Do you prefer the original or the remake?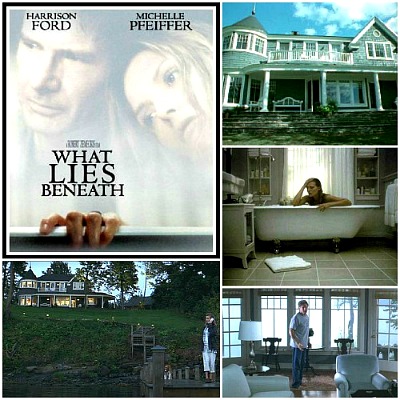 (Visited 52 times, 1 visits today)