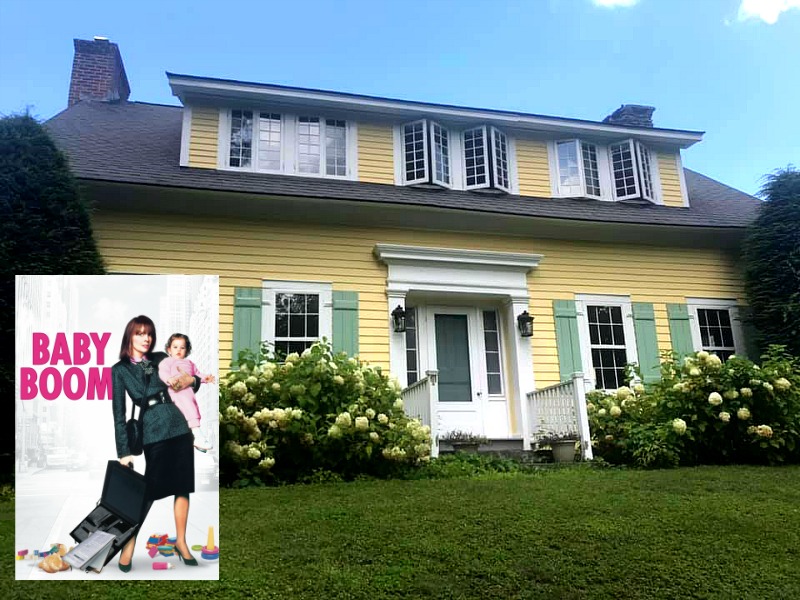 I have a weakness for romantic comedies from the '80s, and Baby Boom with Diane Keaton is one of my favorites.
One of the stars of the movie is the charming yellow house she buys in Vermont. I was excited when a reader sent me photos of what the exterior looks like now (above) and I saw it looks even prettier today.
Let's take a look back at her house and the sets that were designed for the movie!

The House in "Baby Boom"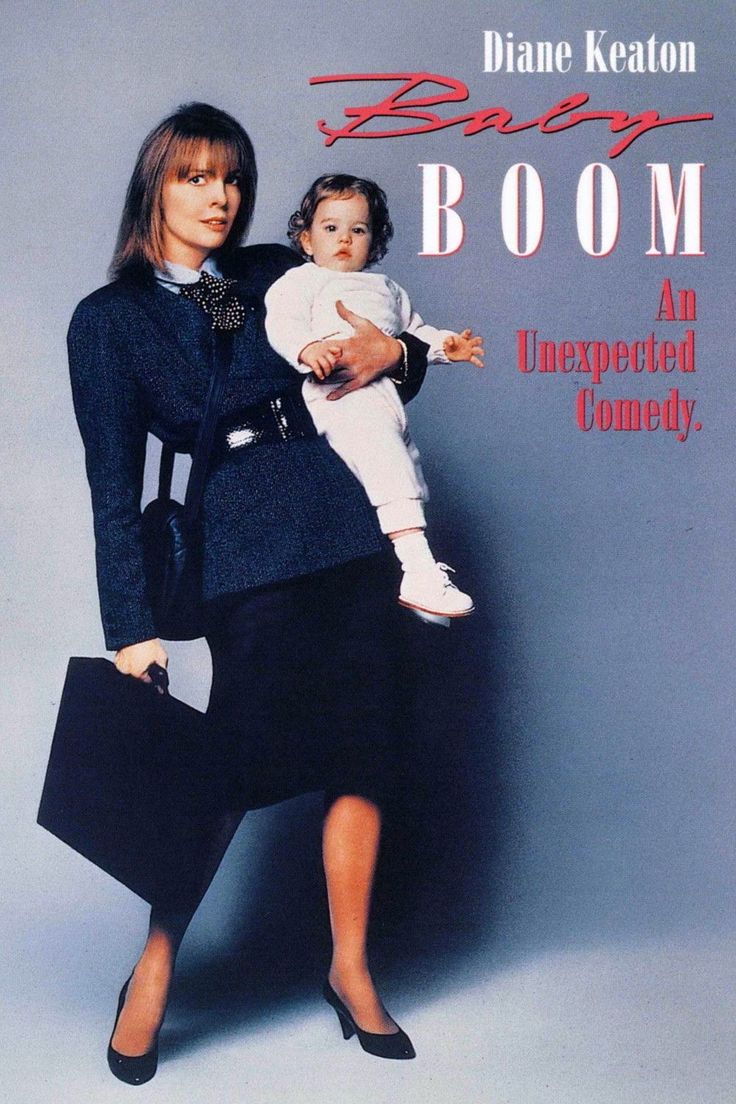 When the movie opens, Keaton's character J.C. Wiatt is a high-powered career woman who lives in New York City.
When a distant relative dies and names her guardian of a baby girl named Elizabeth, it changes everything.
She quickly realizes that a house filled with leather, glass, and chrome, isn't exactly baby friendly!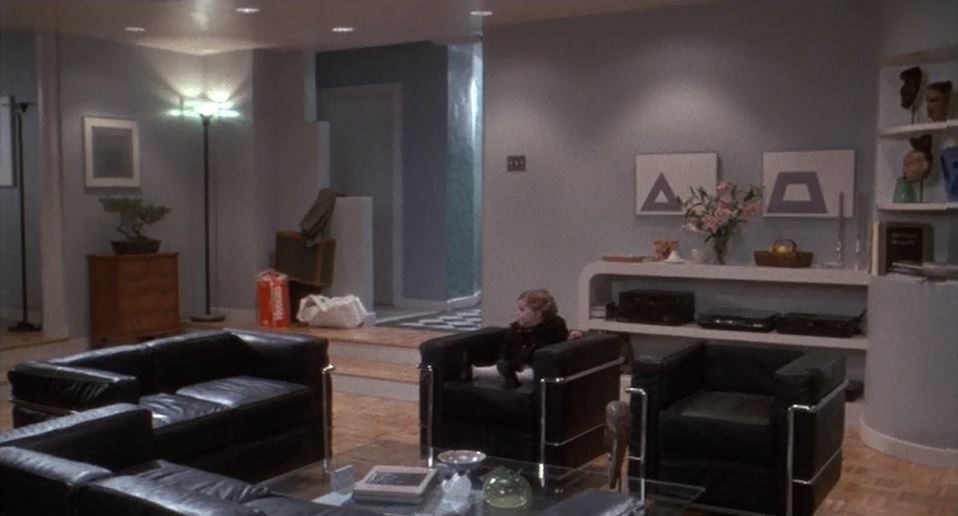 J.C. quits her job and buys a house she finds in a magazine ad, sight unseen.
It's located in a tiny (fictional) town called Hadleyville.
The real town where they filmed was Peru, Vermont.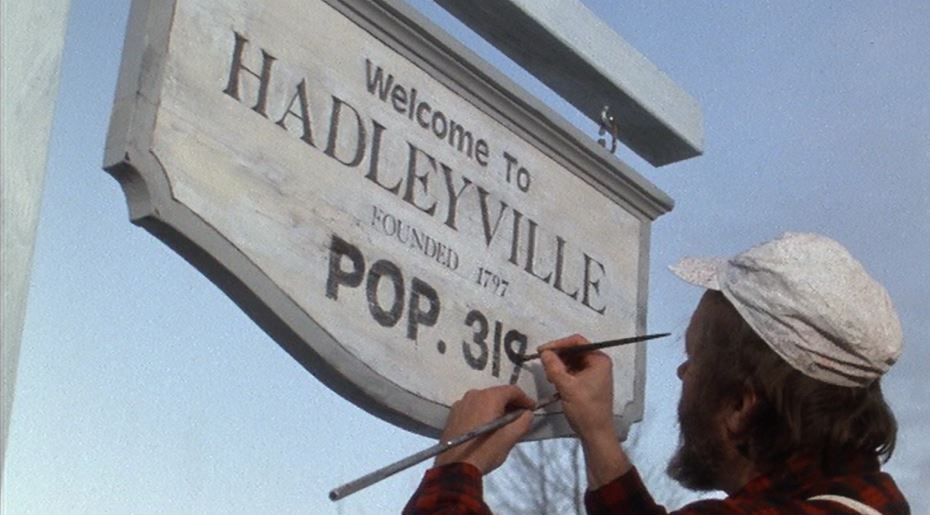 Stratton Magazine interviewed Nancy Meyers on its 30-year anniversary in 2017:
"I remember how sweet everyone in Vermont was to us and how welcoming they were. Everyone was ready to pitch in and help us.
"The local auditions were a blast, and the folks we hired there to act in the film were so good. It was as relaxed as any film set I've been on and I think that's because the people were so lovely and so embracing of what we were doing."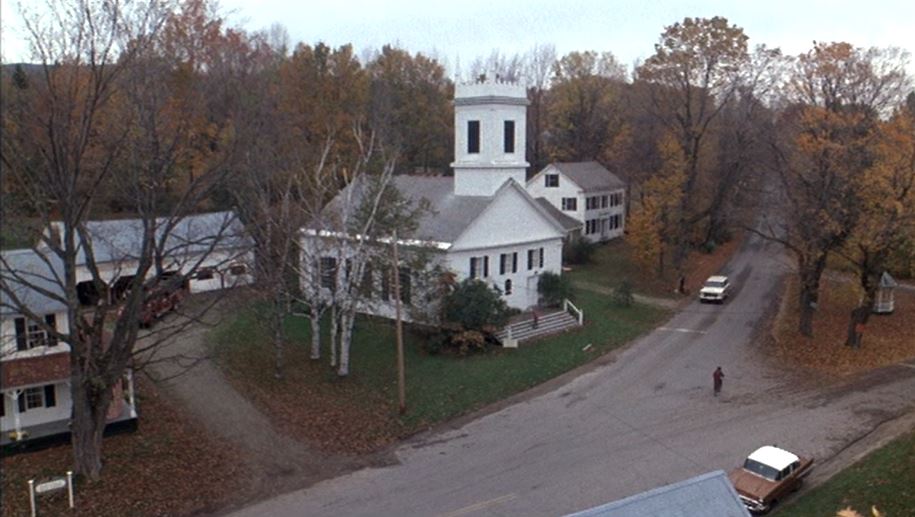 Baby Boom writer Nancy Meyers and director Charles Shyer say they knew the minute they drove up the country road to see the house that they'd found the perfect setting for Baby Boom: 
"It was love at first sight."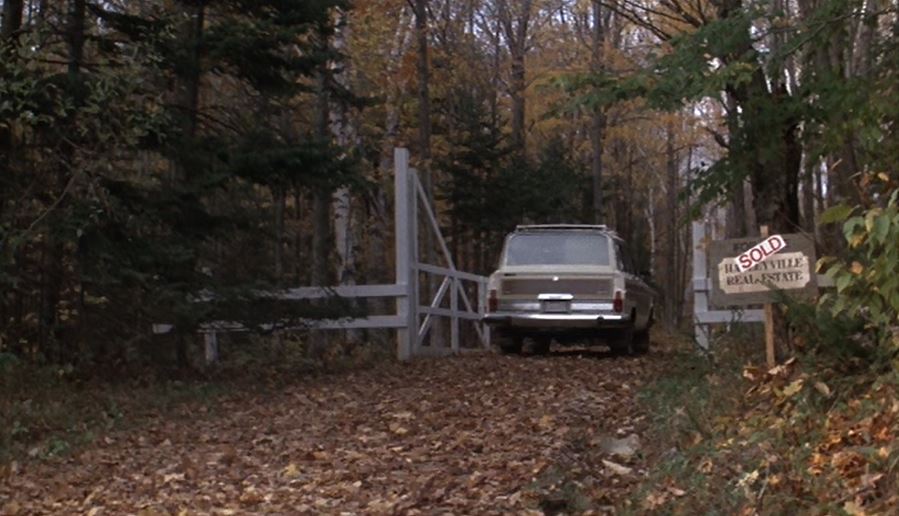 Shyer adds, "Of course, we dolled it up a little: painted it warm colors, did some minor landscaping. But in essence, what we saw as we drove up that road was what the audience got. The warm vibe of the house was all Vermont."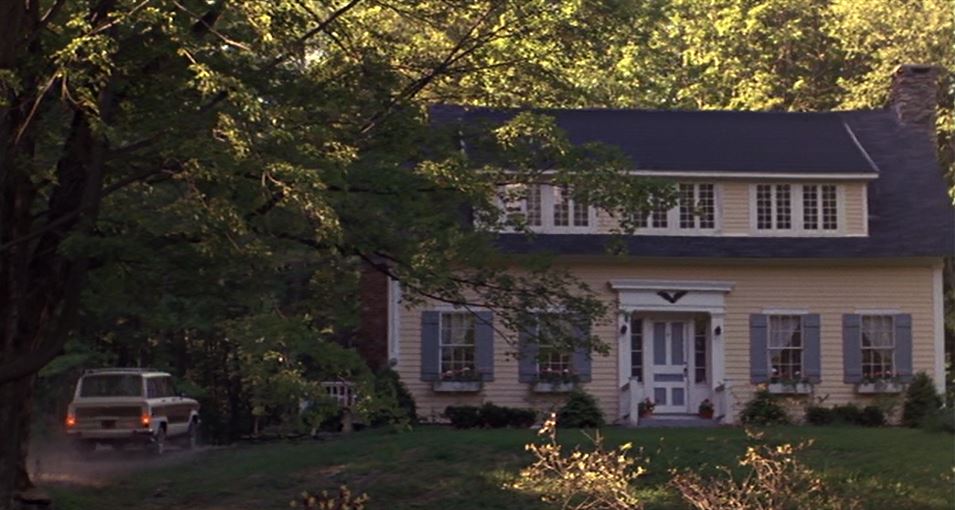 The article says:
Many of the locations in the film are now changed or gone completely.
The Grange Hall in Manchester, which was used for a romantic barn dance scene with Keaton and Shepard, was gutted and turned into apartments.
The rustic J.J. Hapgood General Store located in Peru was renovated in 2013 and transformed into a trendy specialty provisions shop that sells organic coffee, local craft beer, charcuterie, wood-fired pizzas, and fine wines.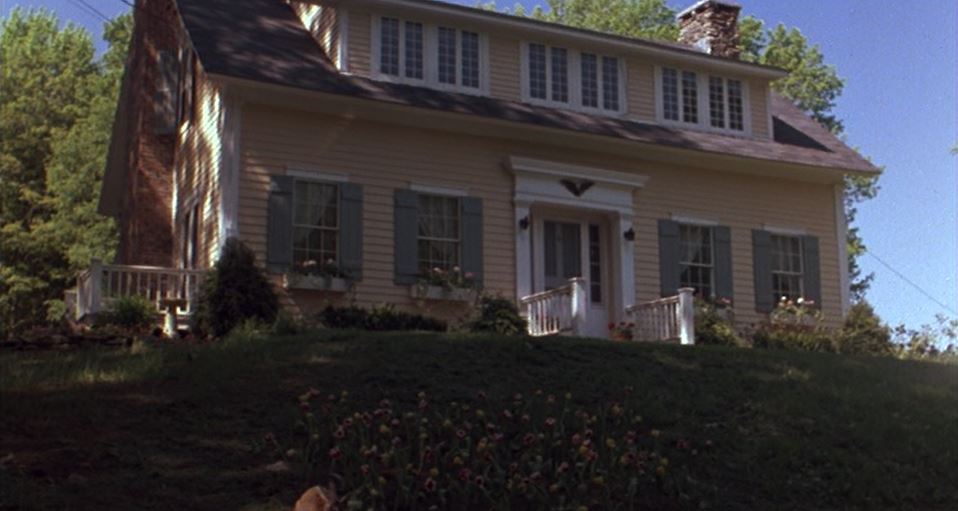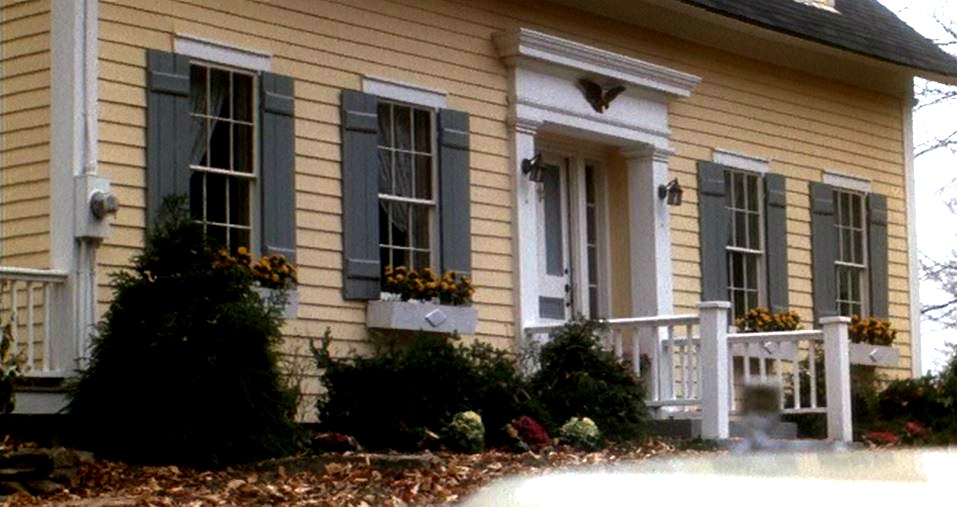 There are some problems with the roof that become apparent during a snowstorm: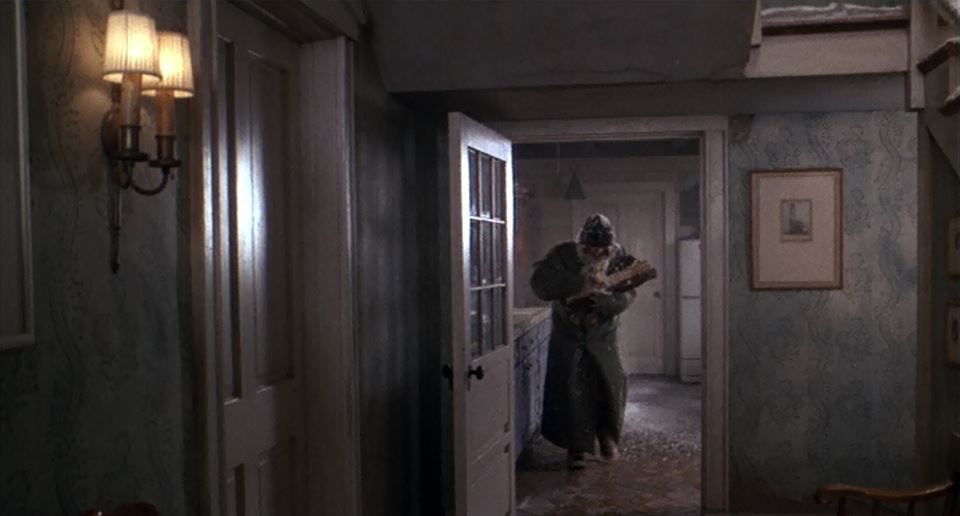 Most of the interiors were built and filmed on a separate Hollywood soundstage.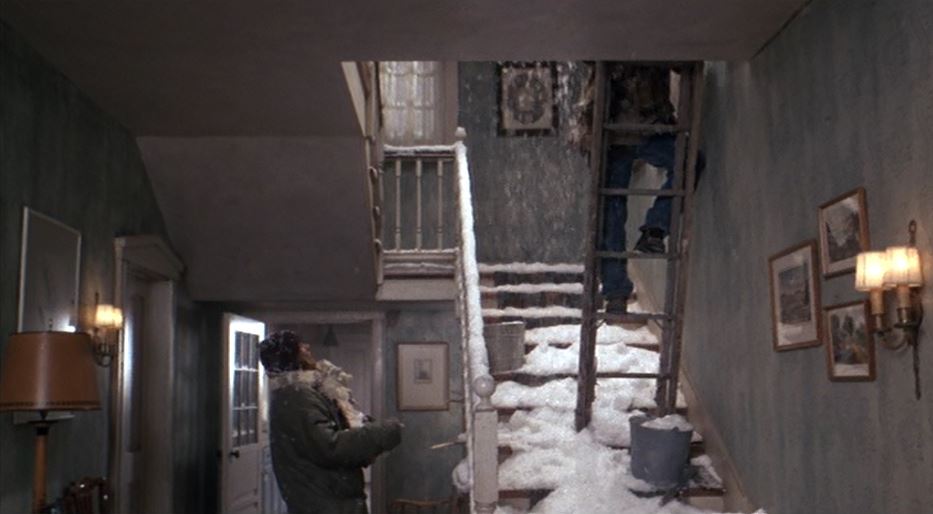 J.C.'s Bedroom: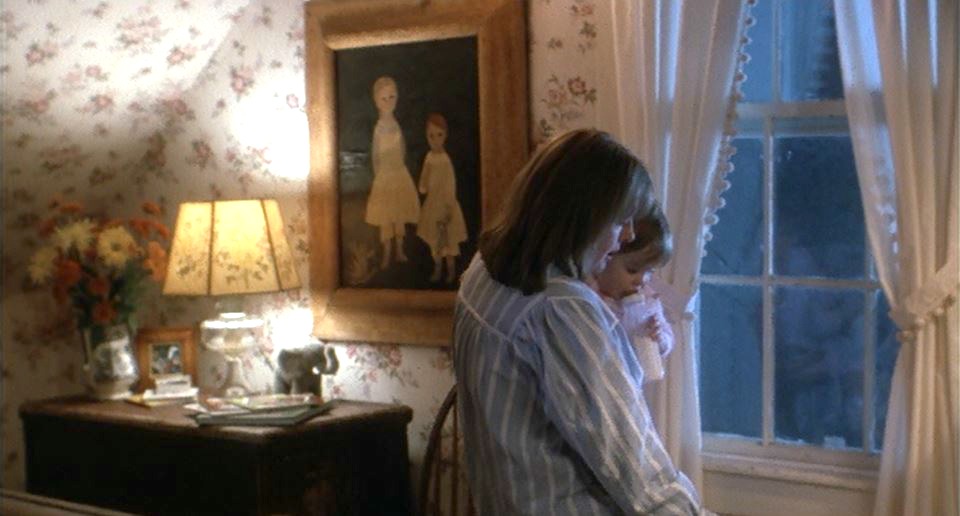 Her Country Kitchen: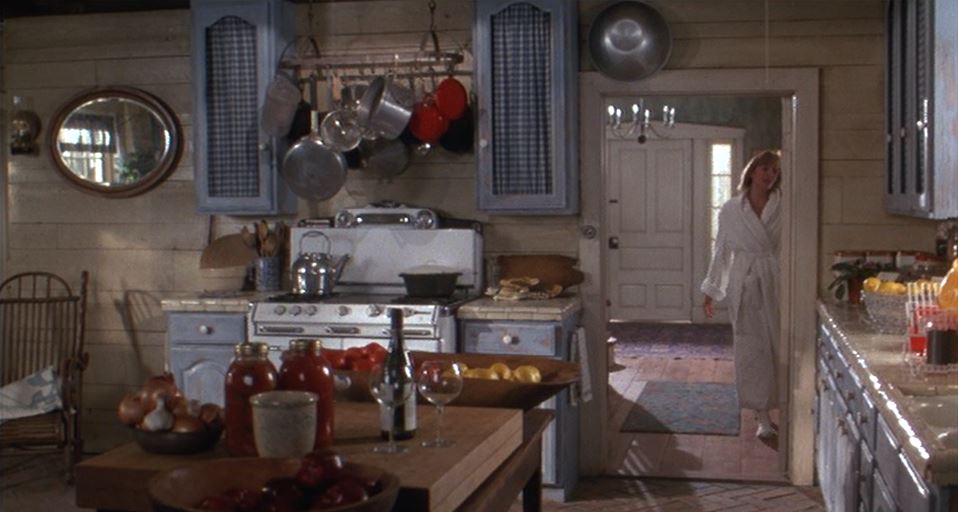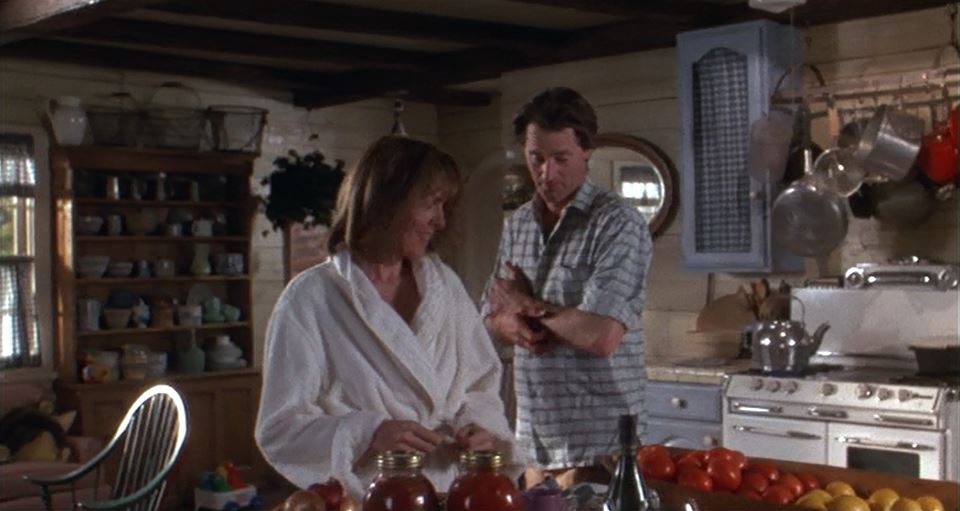 J.C. spends long winter days in the house canning applesauce: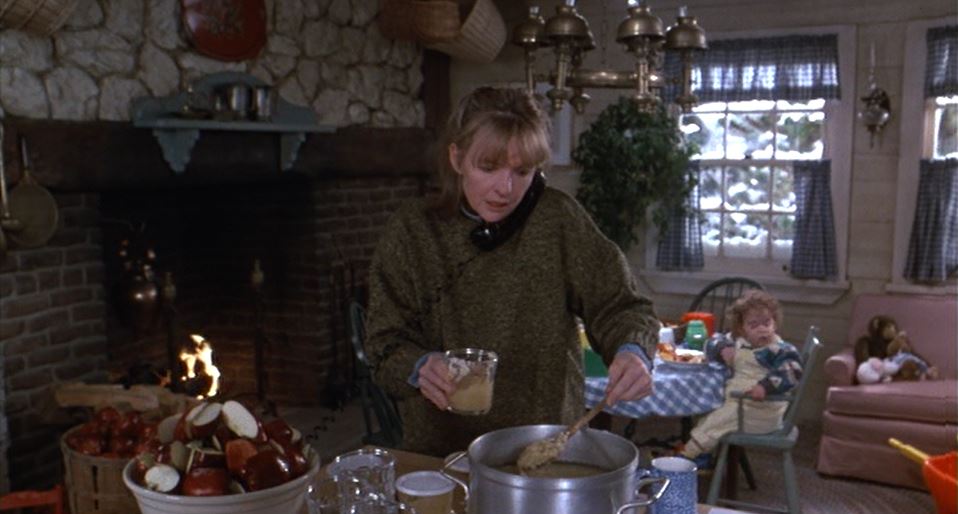 She later begins selling it as "Country Baby" baby food, and it's a big hit with yuppie parents.
This production photo (below) was taken outside Manchester's
First Congregational Church with The Equinox Hotel in the background:

I love the fireplace wall (and vintage fridge) in her kitchen: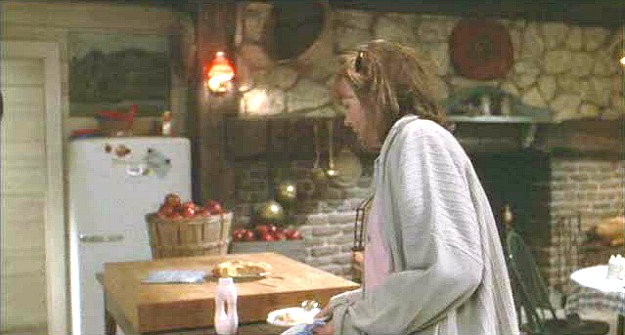 J.C.'s love interest is the town vet played by Sam Shepard: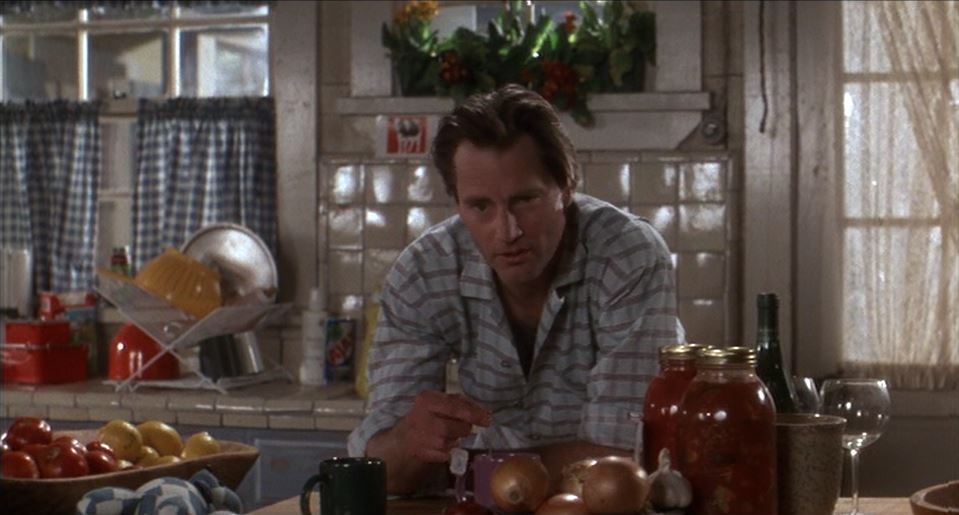 The Living Room: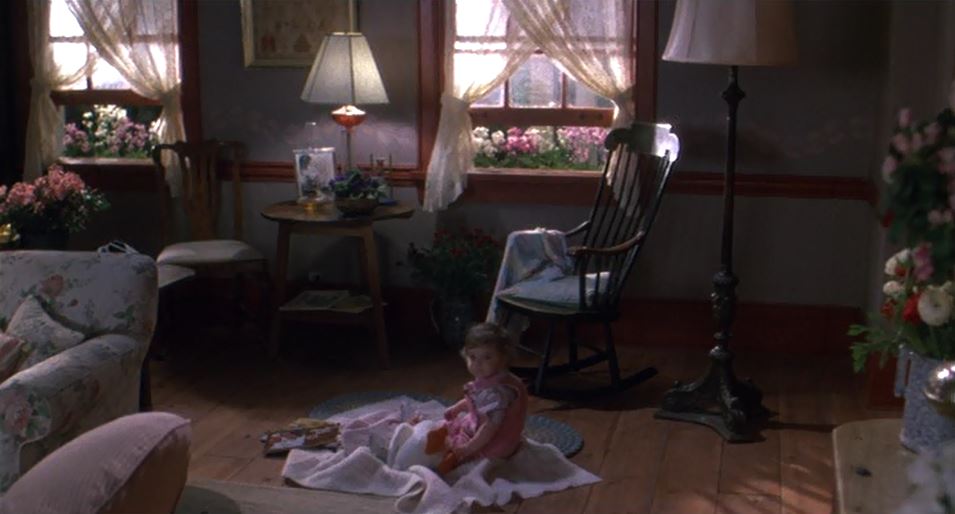 "(Vermont) contributed so much to that film," Meyers told Stratton Magazine. "The authenticity of the architecture, the shops in town, the blue sky, the people. All of it made the story come to life for us."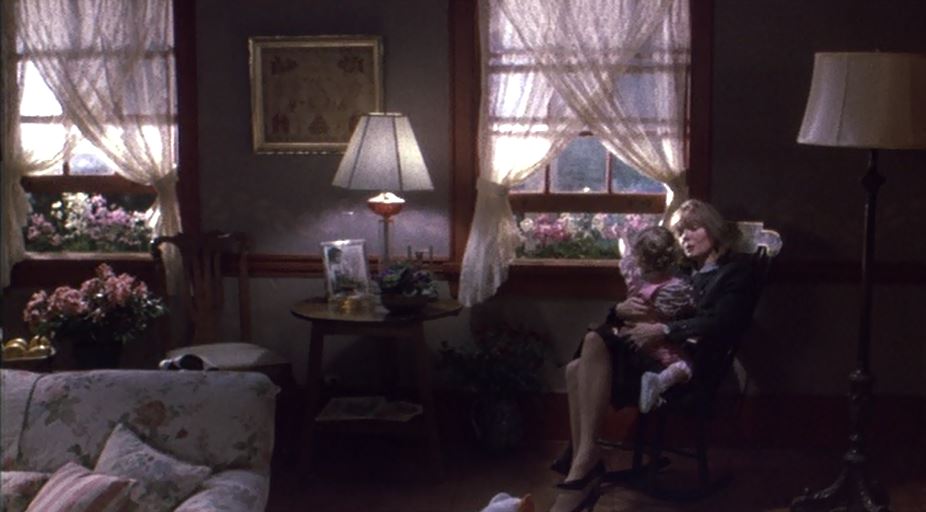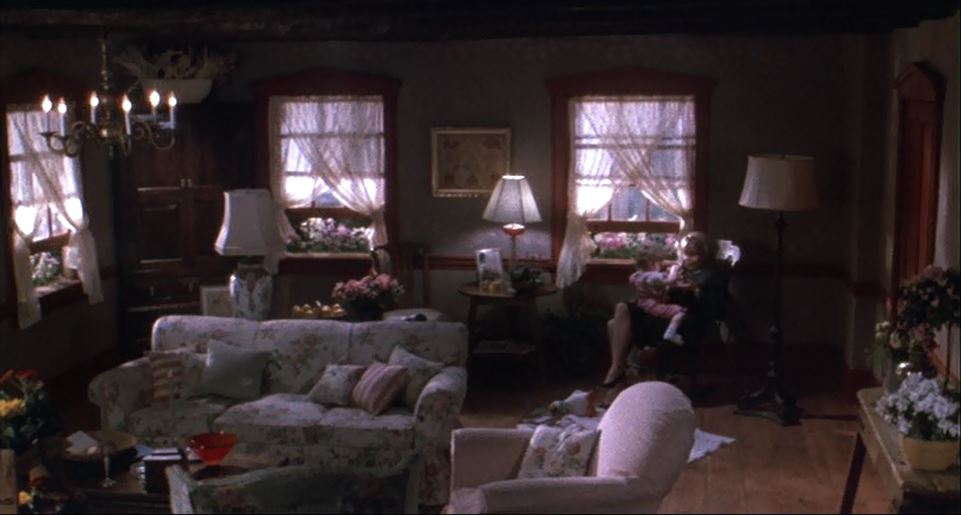 One of my favorite scenes is when J.C. is told that her well has gone dry.
"Well, can you just pull the hose around from the front of the house and fill it up again?"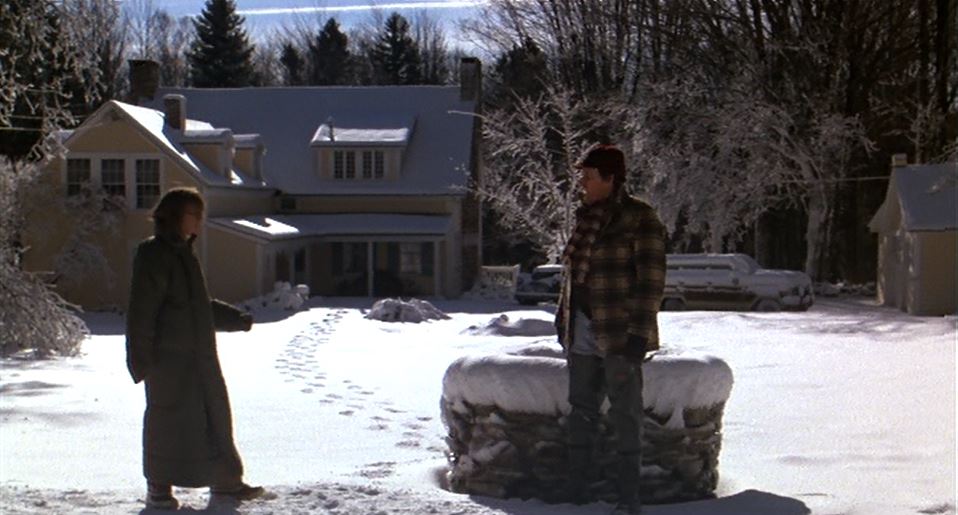 The plumber explains that no, she'll have to tap into the county water line, which is several miles down the road, and that's going to be kind of expensive.
J.C. has a (hilarious) meltdown, and you can't blame her.
The house has had one problem after another.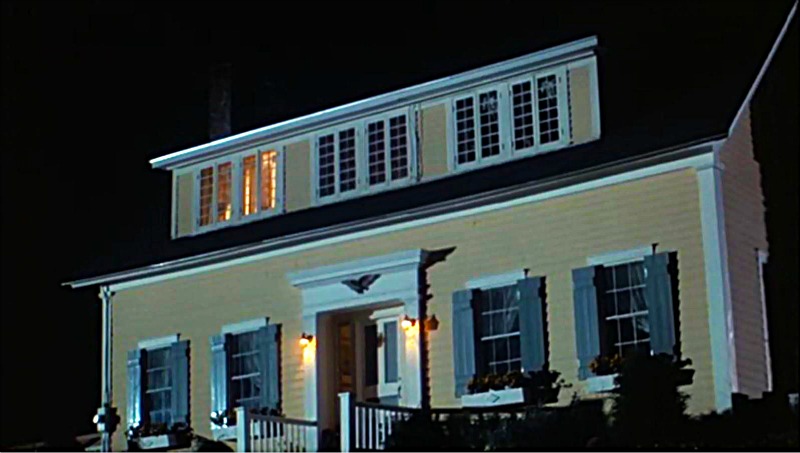 The garage in the snow: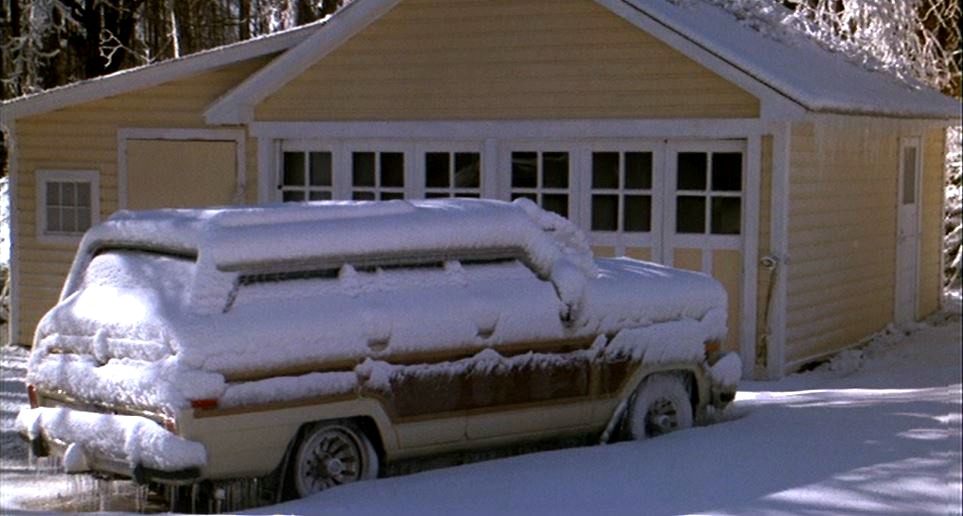 The movie was nominated for two Golden Globe, including a Best Actress in a Comedy for Diane Keaton.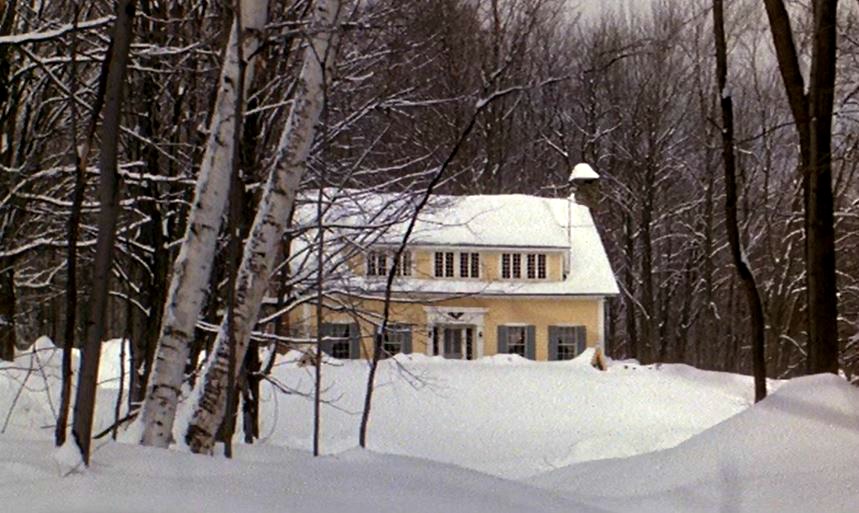 Yanicke Forfang tracked down the location of the house outside Peru and writes:
After scouring Google Maps, I discovered the "Baby Boom" house is actually marked as a tourist attraction.
Just outside the township of Peru, Vermont (Main Street actually featured in the movie), it's nestled among trees at the end of a long dirt driveway.
As I mentioned, a reader named Jason visited the house recently (in 2019).
Here's how the "Baby Boom" house looks today: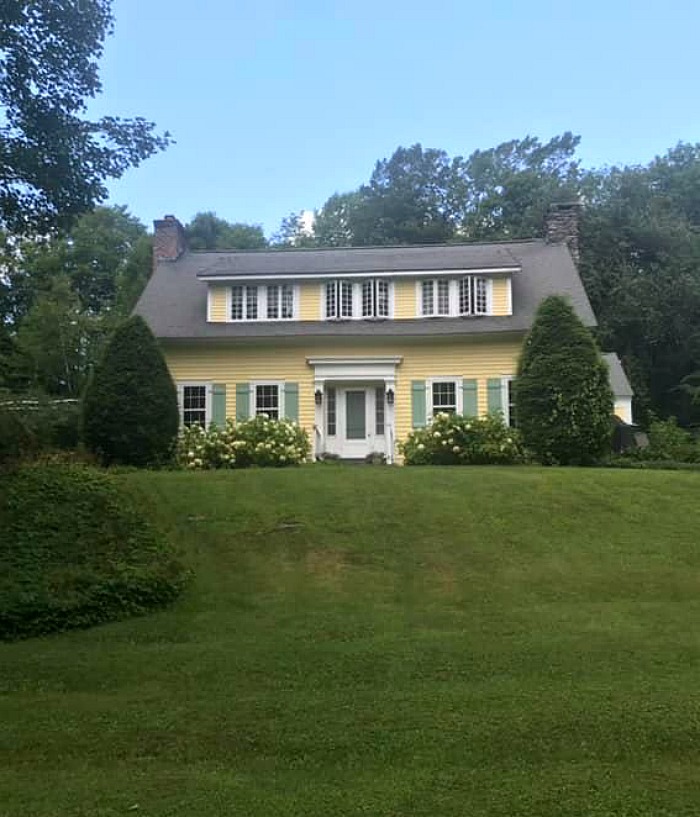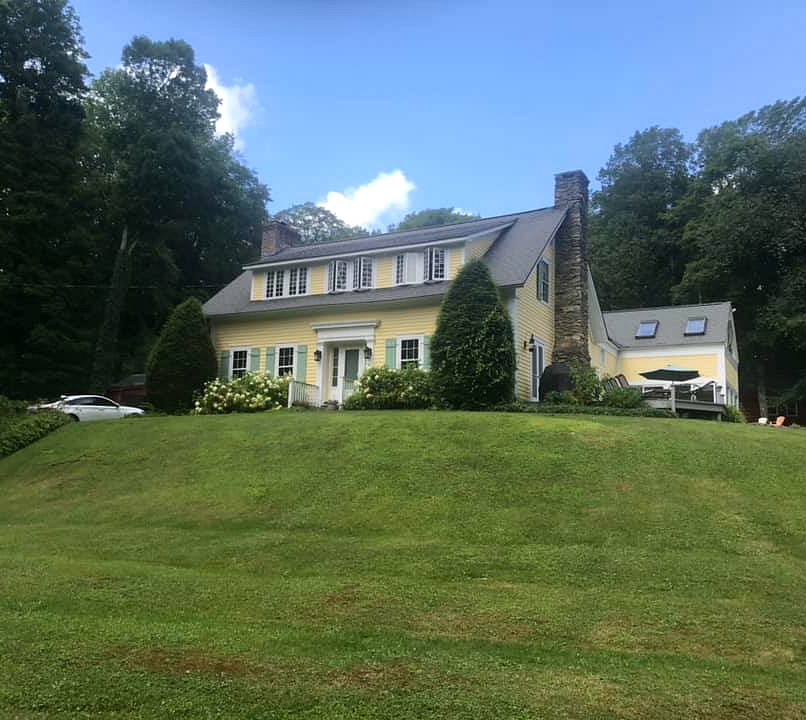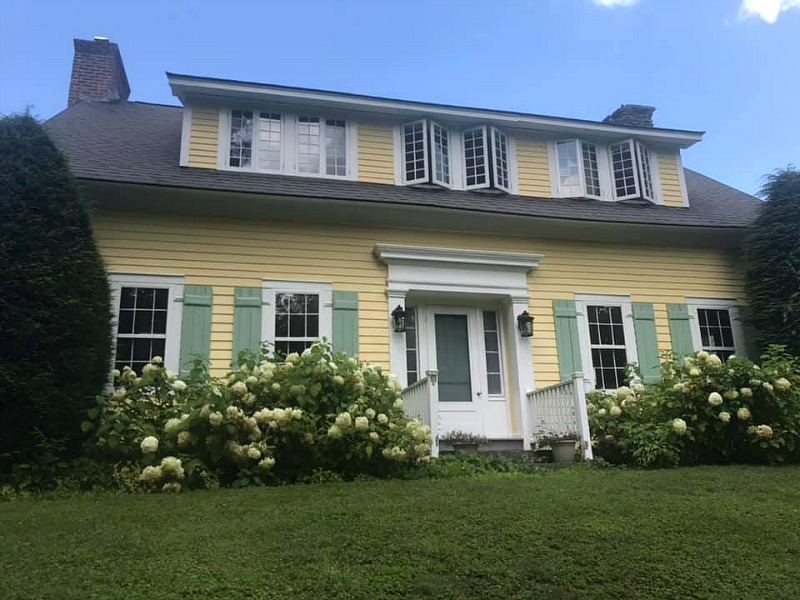 Thanks to Jason for sharing his photos of the Baby Boom house with us!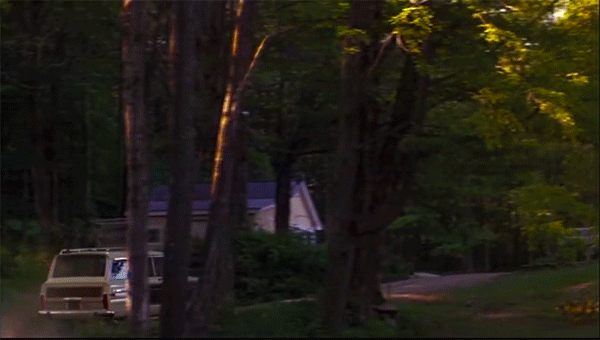 You can get a copy of "Baby Boom" on Amazon if you want to revisit it (affiliate link).

See how Michelle & Kristina Kennedy, who played baby Elizabeth, look today.

Visit my Houses Onscreen page to see the others I've featured, listed from A-Z.