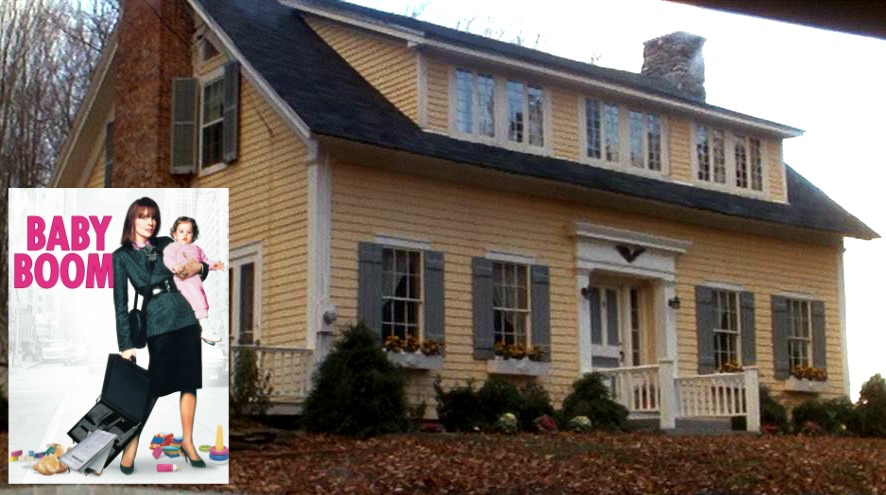 I have a weakness for romantic comedies from the '80s, and Baby Boom with Diane Keaton is one of my favorites. One of the stars of the movie is the charming yellow house she buys in Vermont.

"Baby Boom"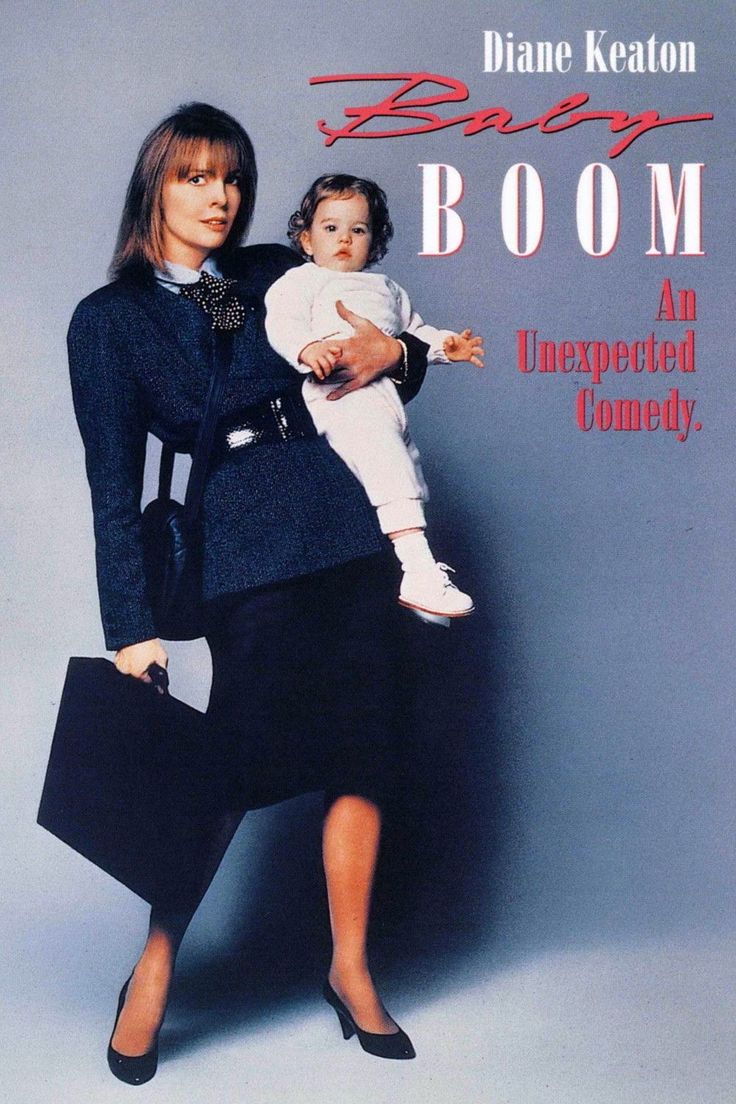 When the movie opens, Keaton's character J.C. Wiatt is a high-powered career woman who lives in New York City. When a distant relative dies and names her guardian of a baby girl named Elizabeth, it changes everything.
She soon realizes that a house filled with leather, glass, and chrome, isn't exactly baby friendly: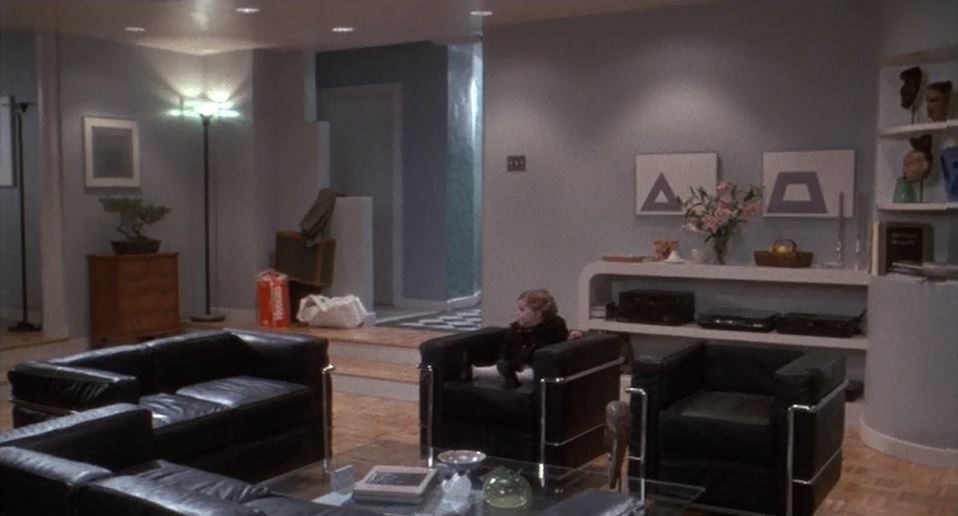 J.C. quits her job and buys a house in a tiny (fictional) town called Hadleyville, Vermont: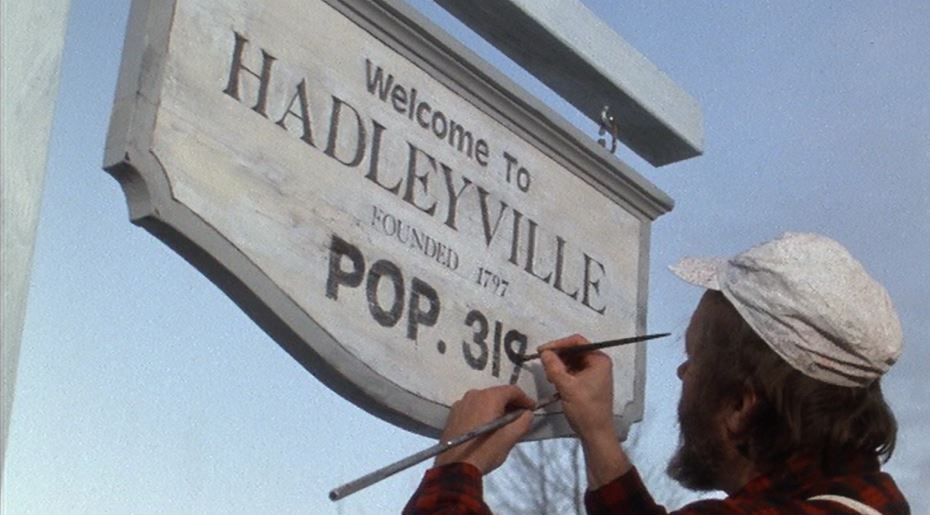 The town scenes were shot in Peru, Vermont: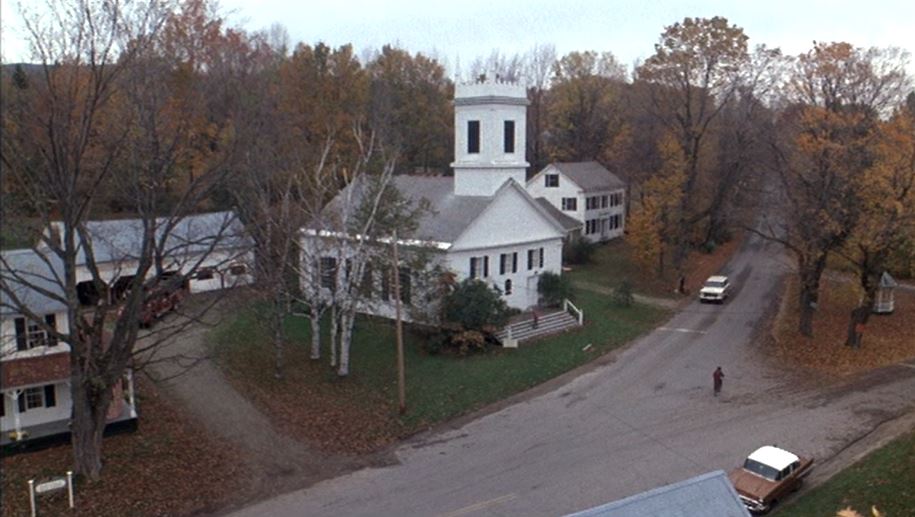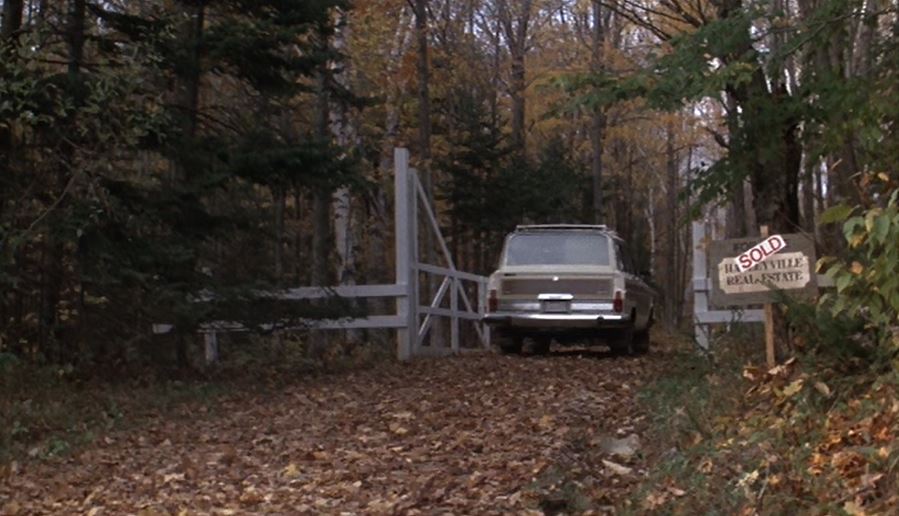 She bought this old yellow farmhouse from the classifieds, sight unseen: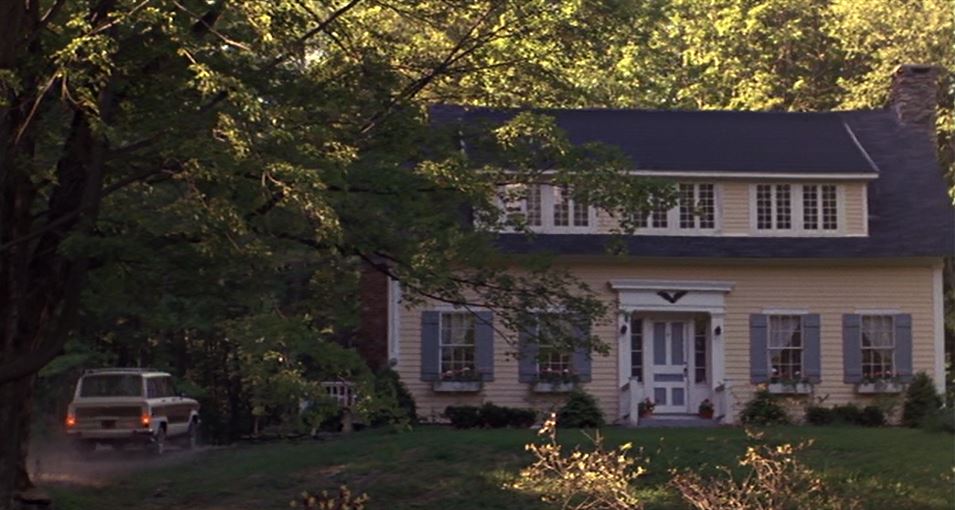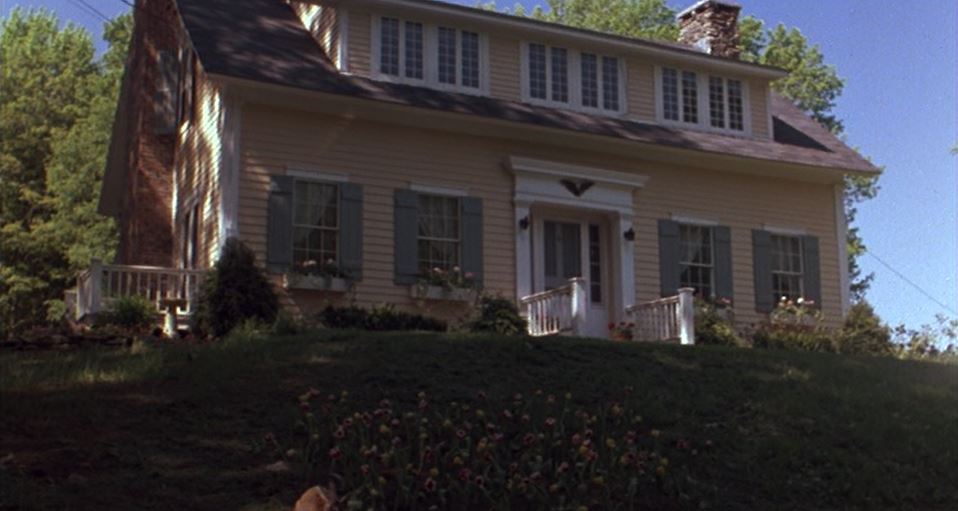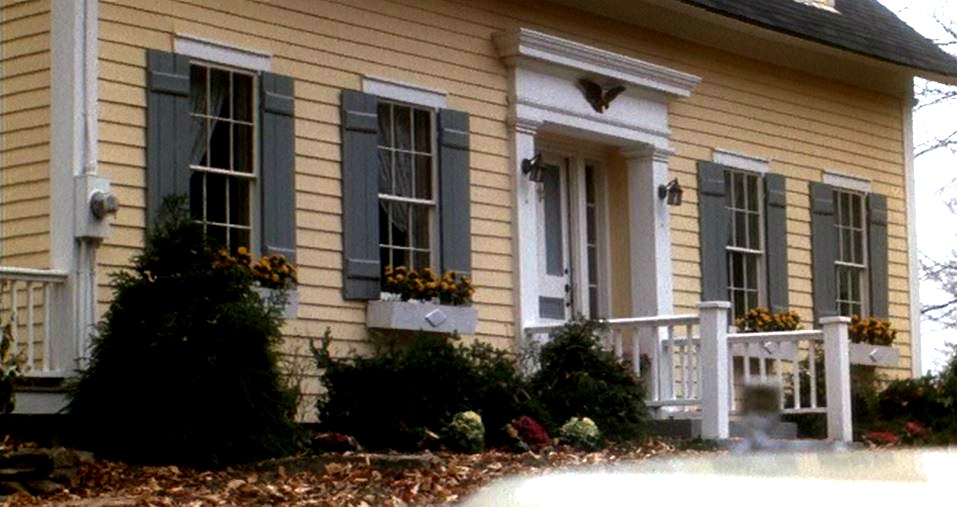 There are some problems with the roof that become apparent during a snowstorm: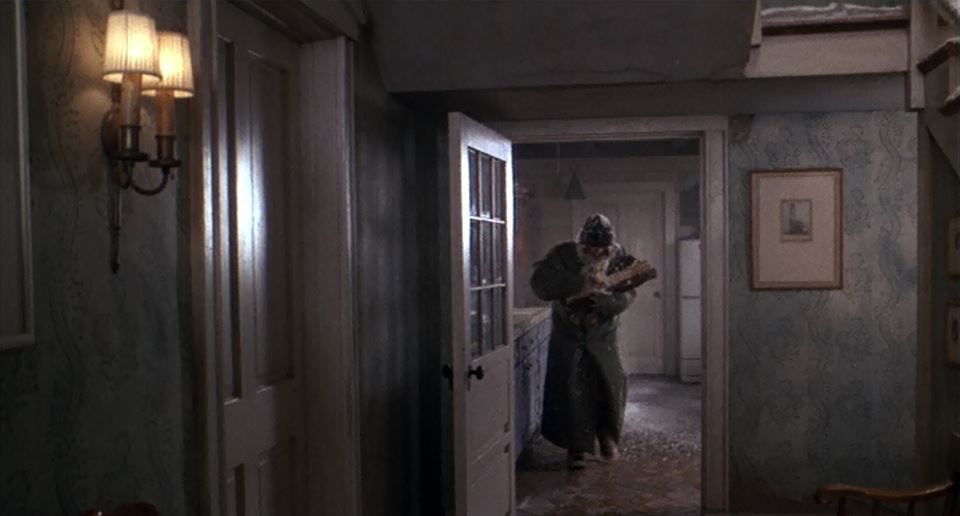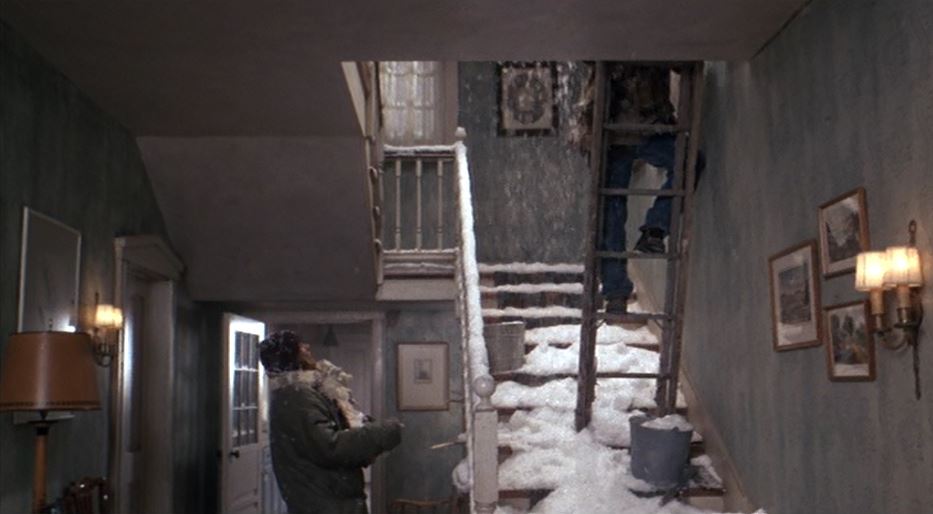 J.C.'s Bedroom: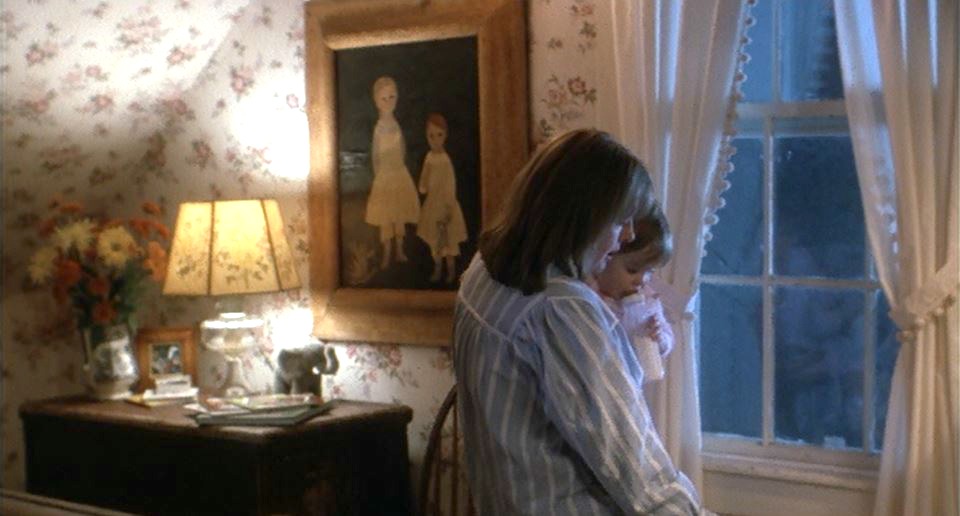 The Country Kitchen: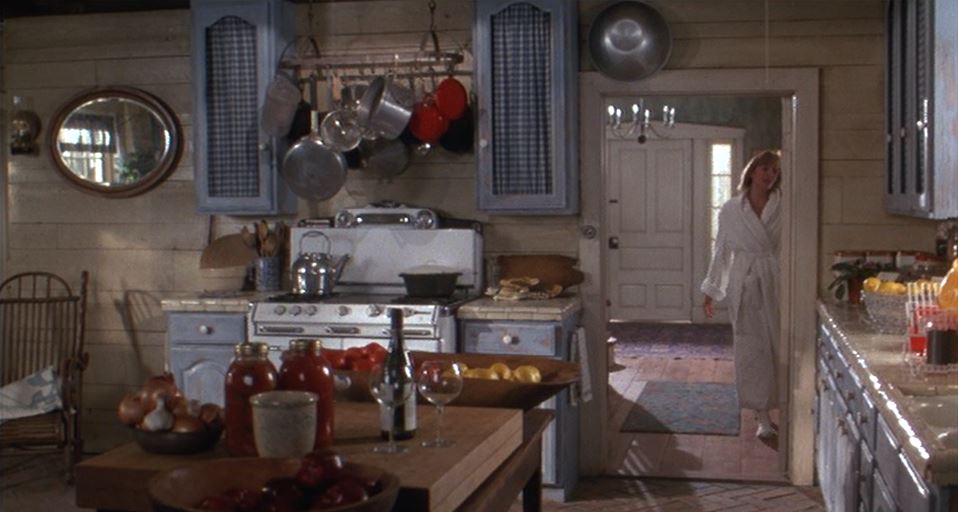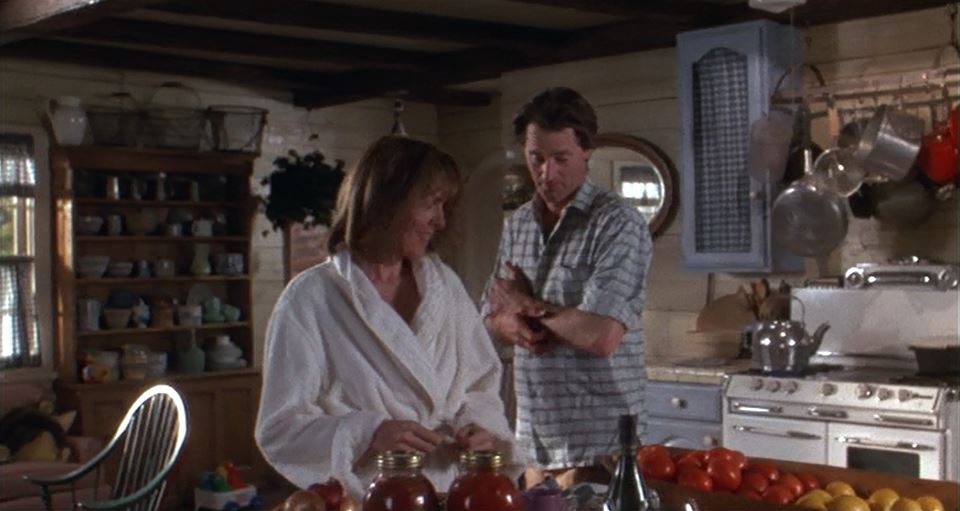 J.C. spends long winter days in the house canning applesauce: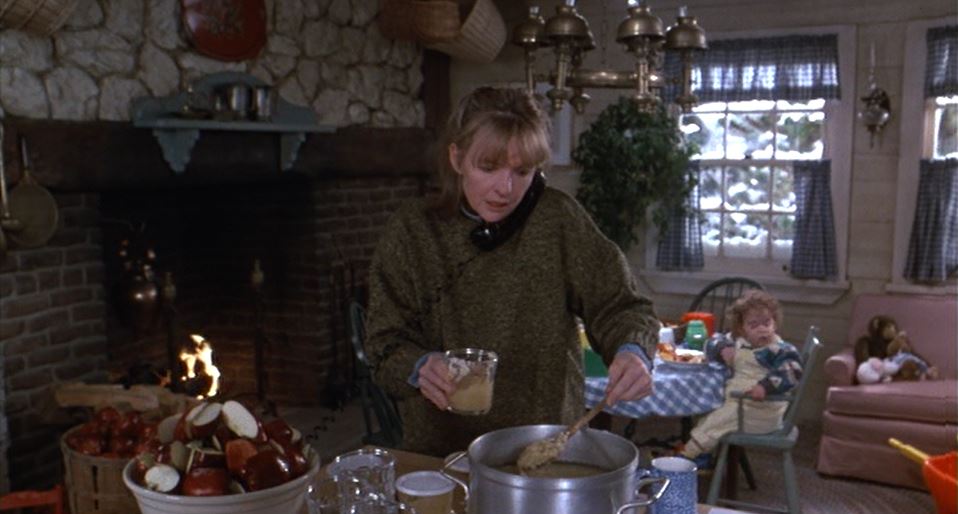 She later begins selling it as "Country Baby" baby food, and it's a big hit with yuppie parents: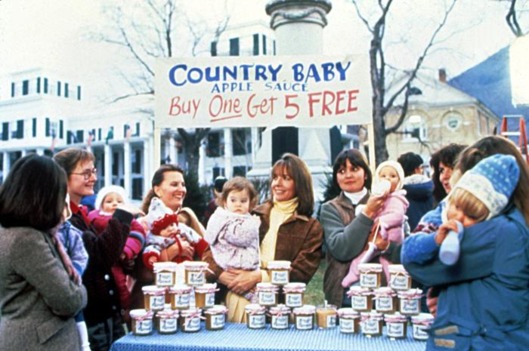 I love the fireplace wall (and vintage fridge) in her kitchen: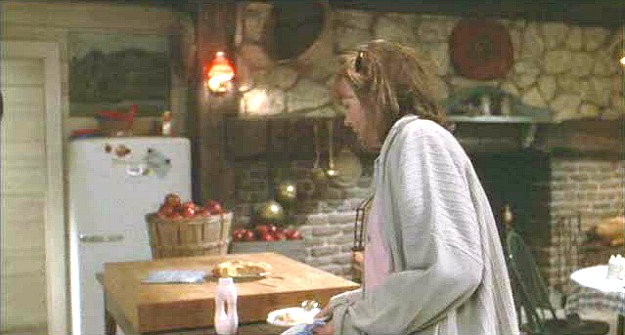 J.C.'s love interest is the town vet played by Sam Shepard: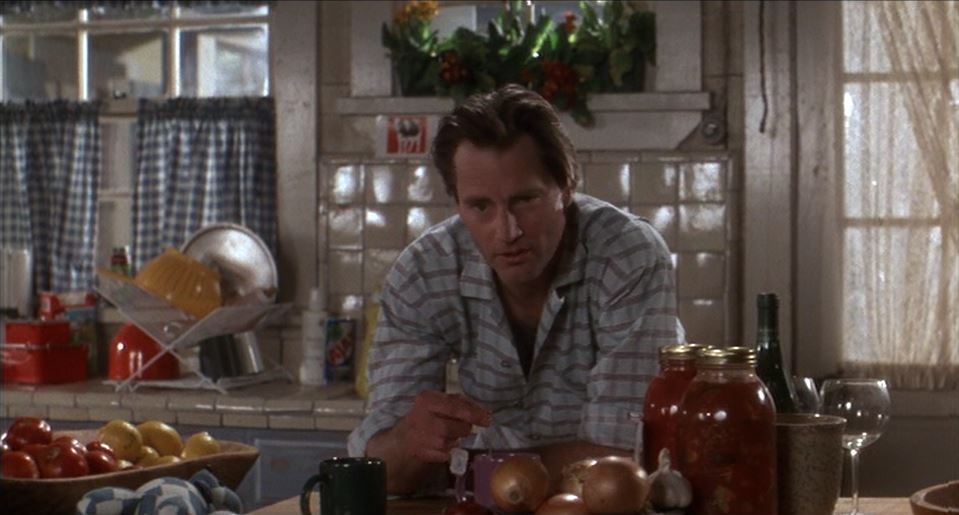 The Living Room: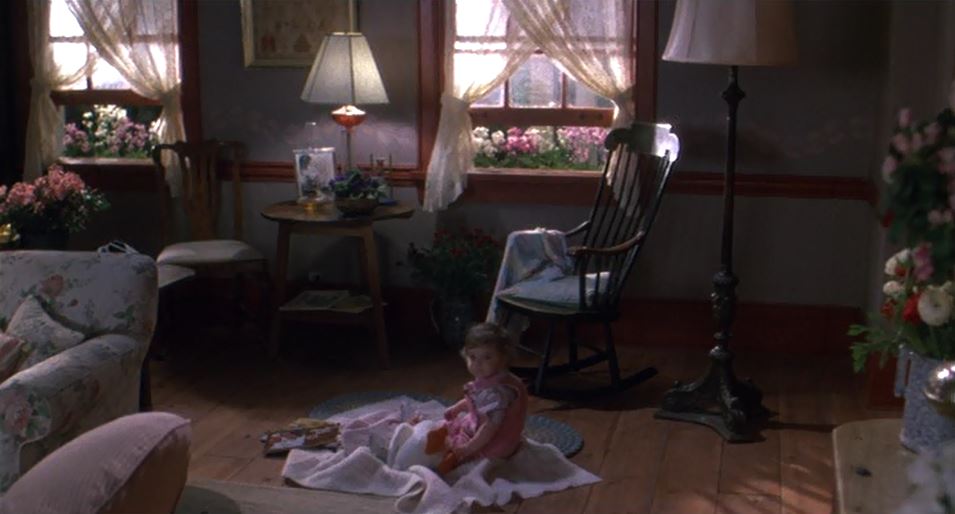 Michelle & Kristina Kennedy, who played baby Elizabeth, today: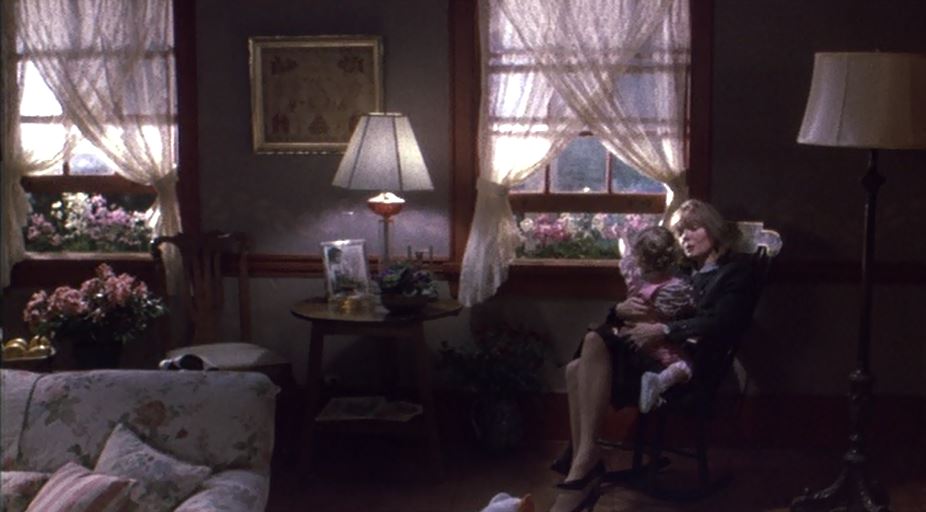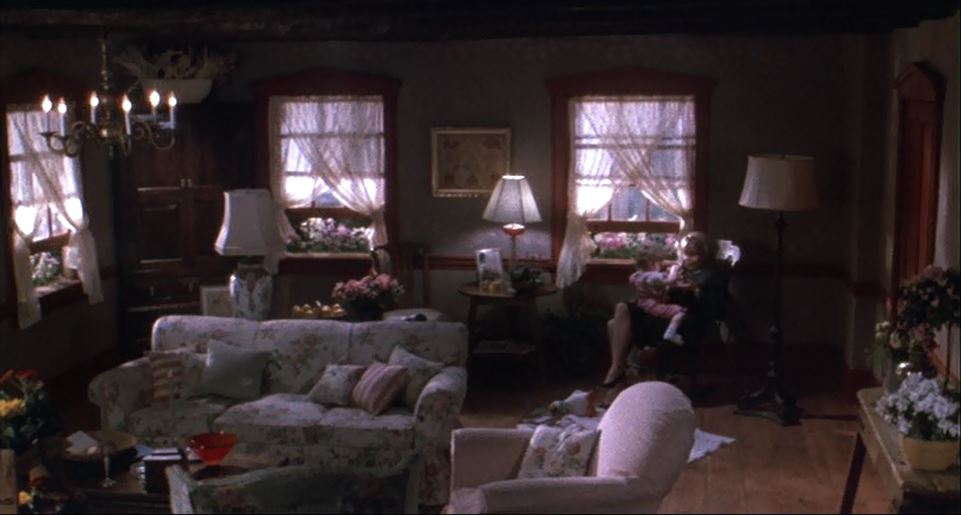 One of my favorite scenes is when J.C. is told that her well has gone dry. She says, "Well, can you just pull the hose around from the front of the house and fill it up again?"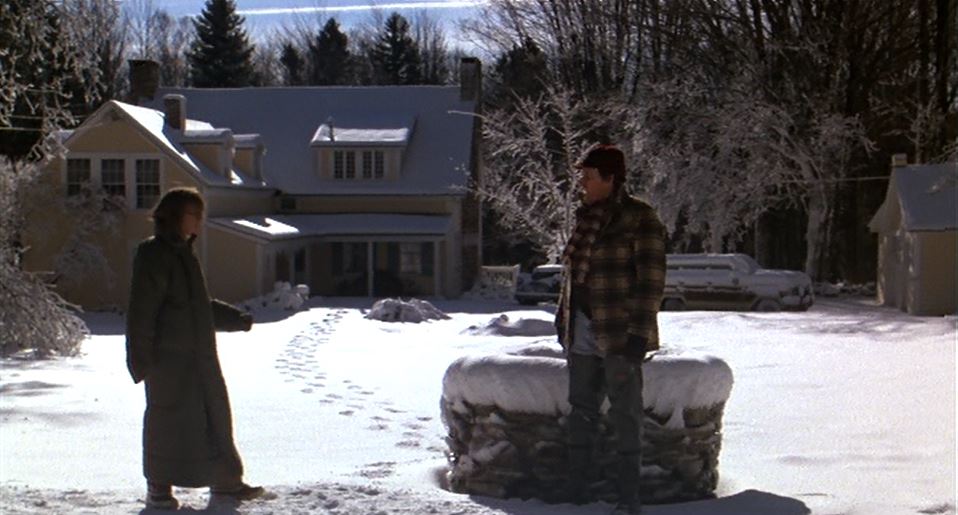 The plumber explains that no, she'll have to tap into the county water line, which is several miles down the road, and that's going to be kind of expensive. J.C. has a (hilarious) meltdown, and you can't blame her. The house has had one problem after another.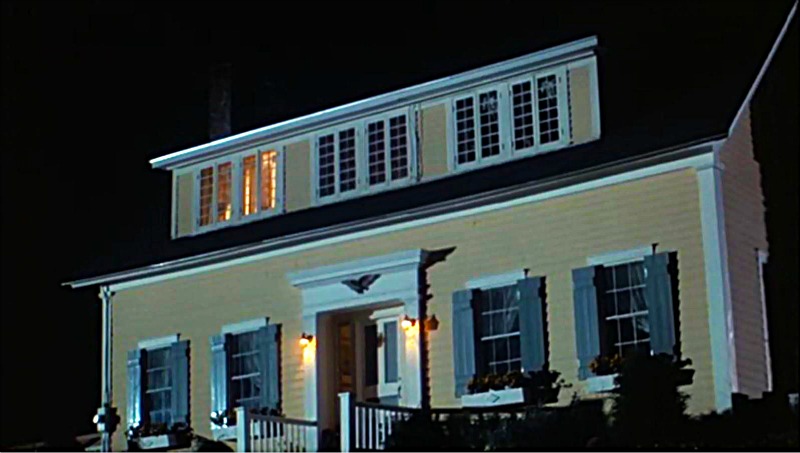 The garage in the snow: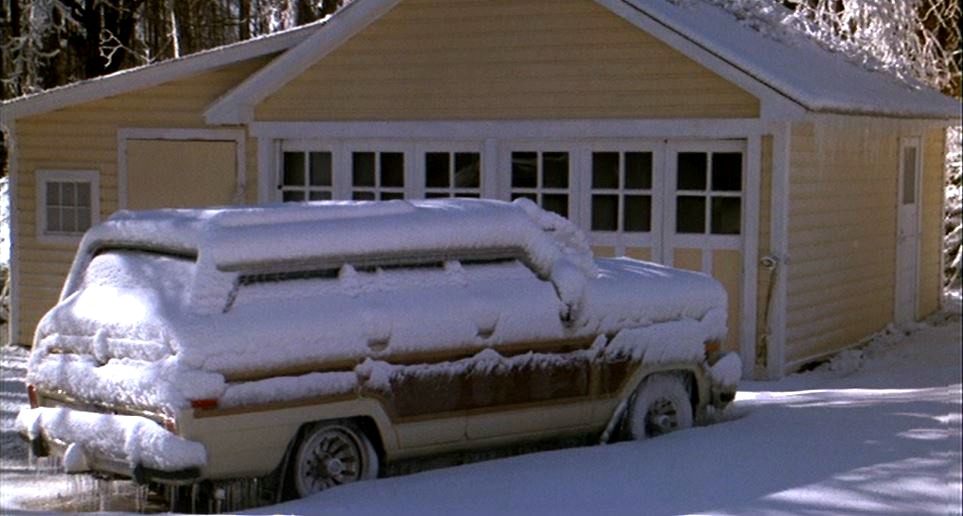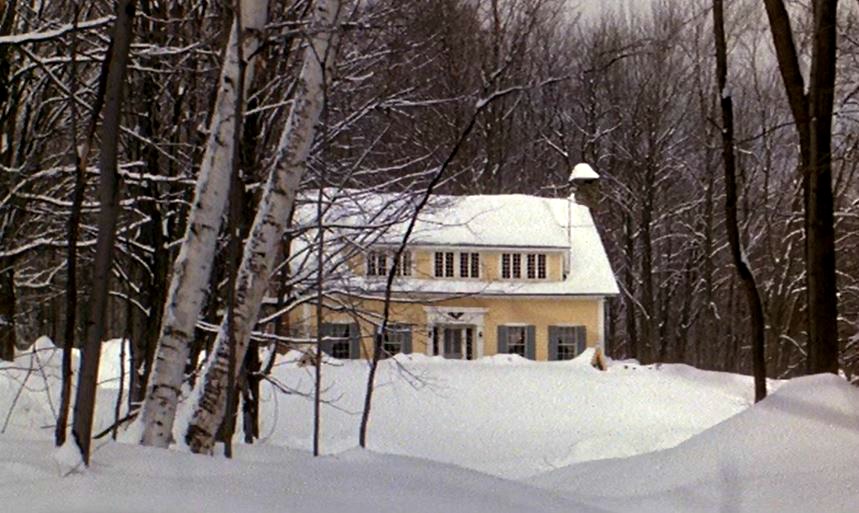 Yanicke Forfang tracked down the location of the house outside Peru and found this aerial view: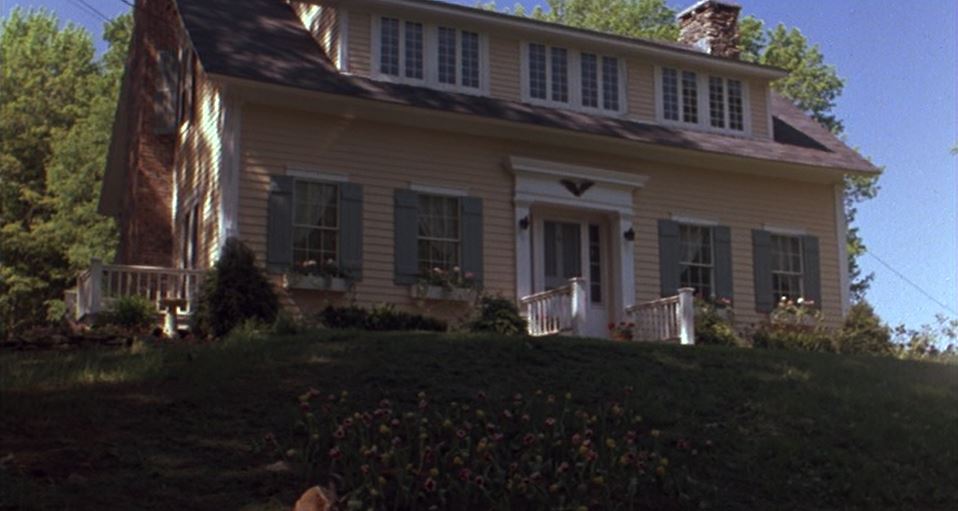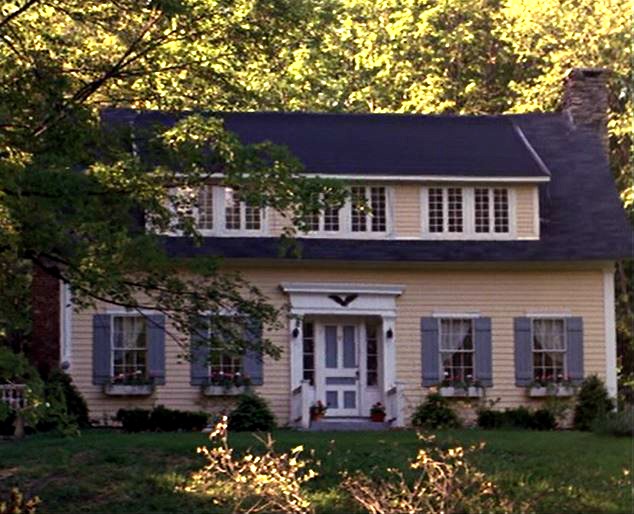 The movie was written by Nancy Meyers, who was behind more good house-movies I've featured, including: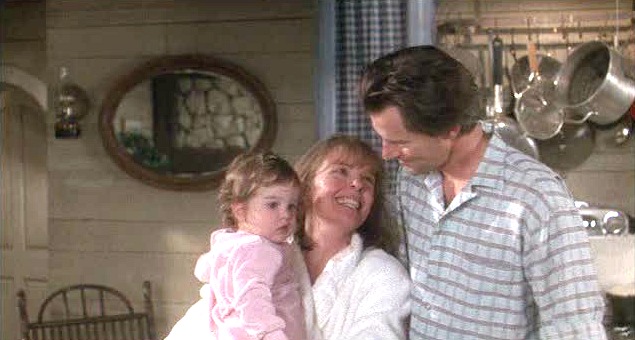 I think the sets have held up pretty well considering they were designed in 1987. All these years later, I still love that yellow house! You can get a copy of the movie here if you're in the mood for a trip down Memory Lane. 🙂

P.S. Visit Houses Onscreen to see more, including…
Post includes affiliate links
(Visited 264 times, 1 visits today)