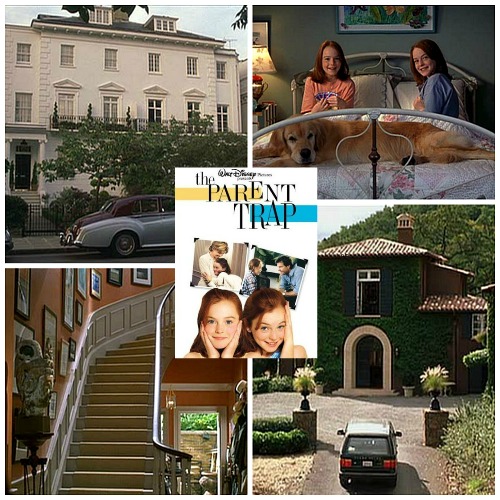 There are a couple of great houses in the 1998 remake of Disney's The Parent Trap. One is a traditional and gracious home in London, where Annie lives with her mother. The other is a Napa Valley ranch where Annie's twin Hallie lives with their father. Let's take a look at them both, as well as the sets designed for the movie!

The Houses from "The Parent Trap"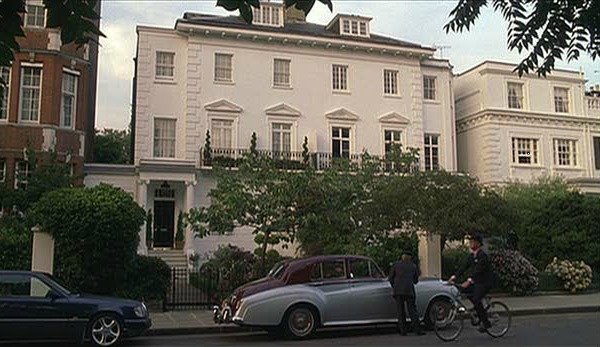 Hallie, pretending to be Annie, sees her mother's home in London for the first time: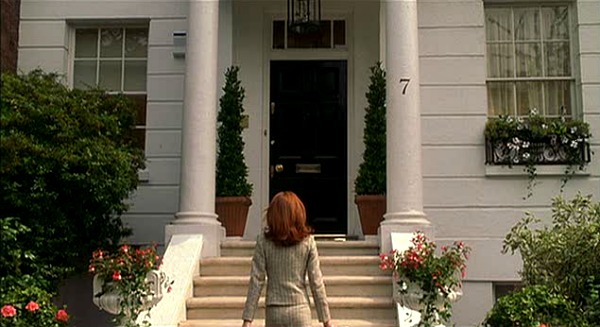 The Entry Hall with Sweeping Staircase: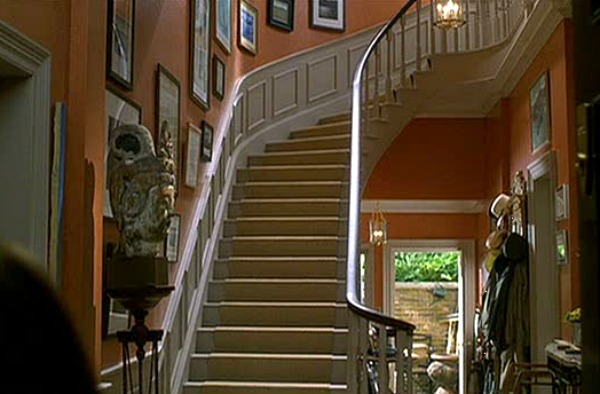 The London house where this was filmed is in Knightsbridge. It went on the market in 2010 for £14 million, and the real interiors look very different (to say the least). You can see photos of it here.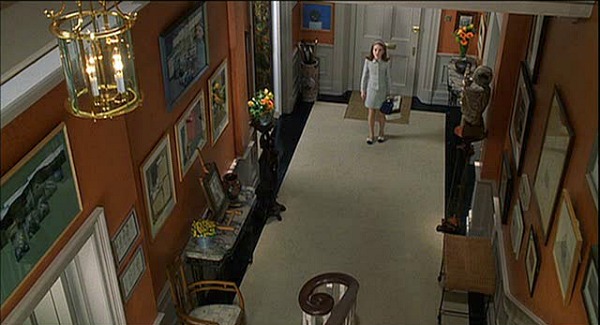 A young Lindsay Lohan played both twins.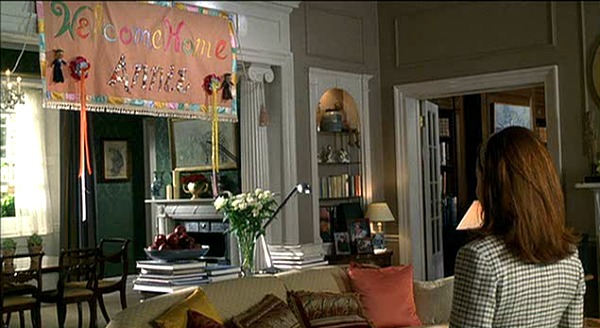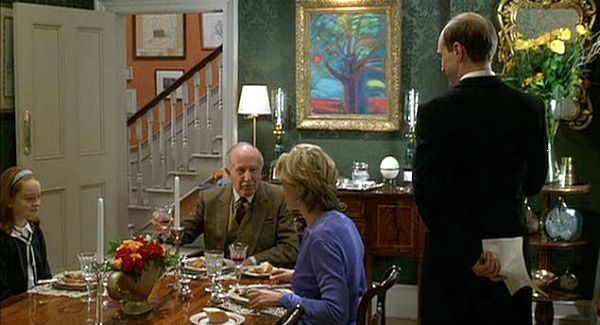 Natasha Richardson played the twins' mother. She was so warm and likeable as Elizabeth, it was hard to believe she'd willingly given up one of her girls to her ex-husband!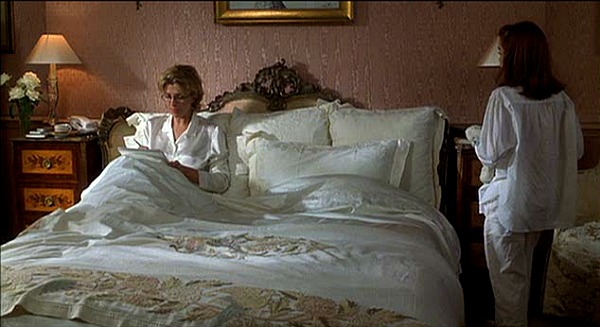 Their Dad Owns a Ranch in Napa Valley: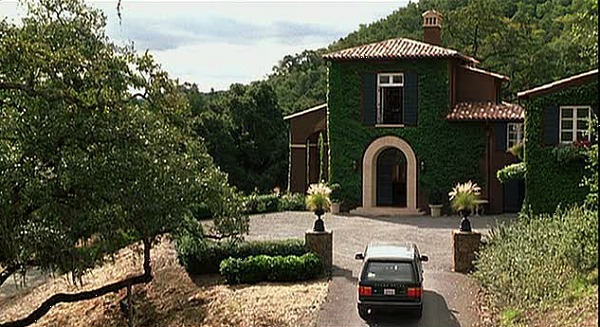 Nick's longtime housekeeper Chessy greets Hallie, who has been at summer camp for 8 weeks: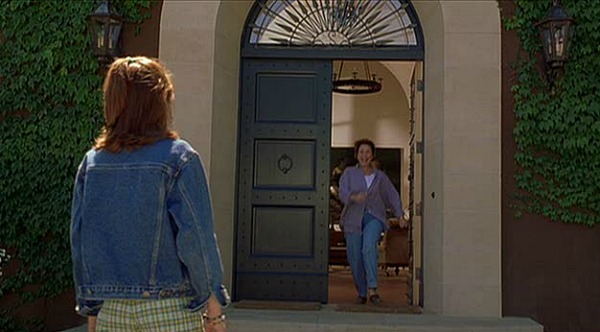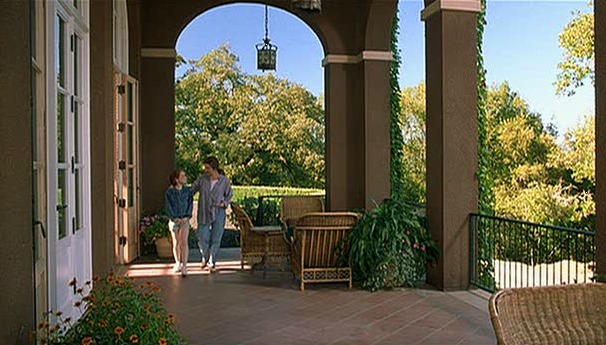 The Family Room has a massive fireplace: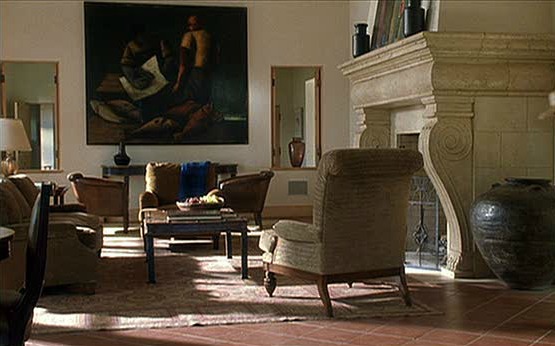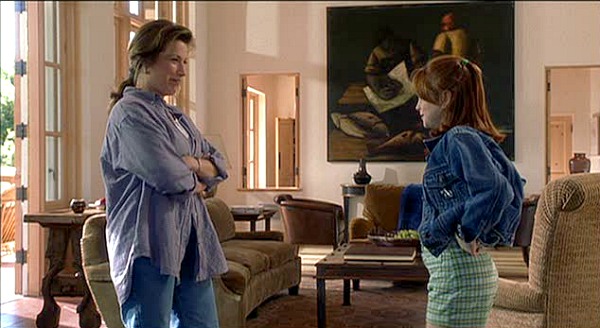 We get a glimpse of the kitchen with blue cabinets: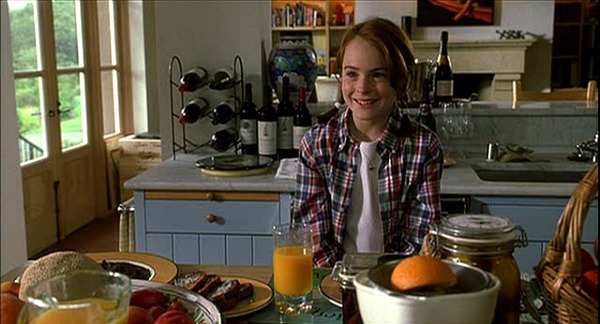 Hallie's Bedroom: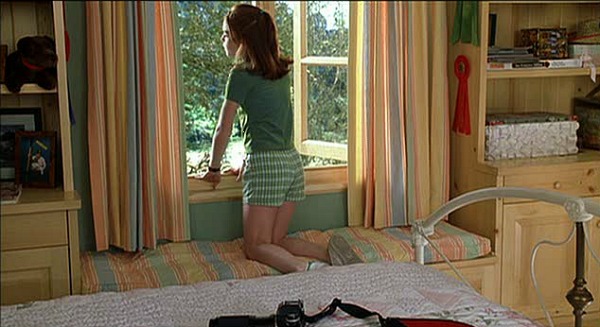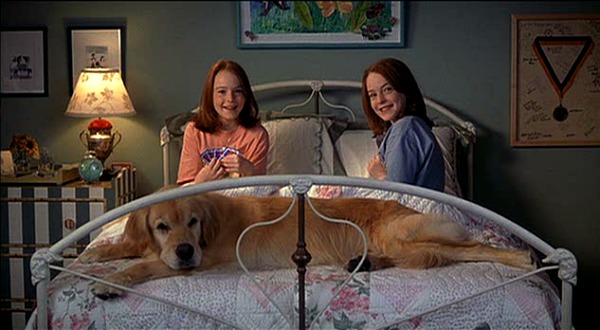 Dad Nick is played by Dennis Quaid.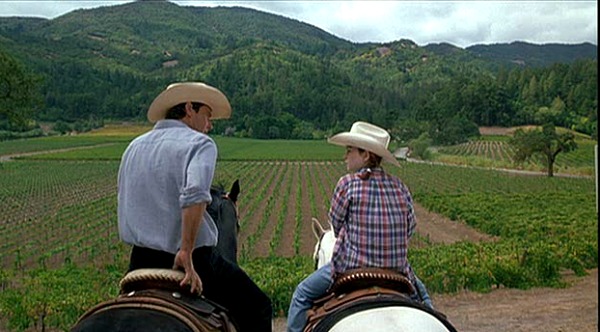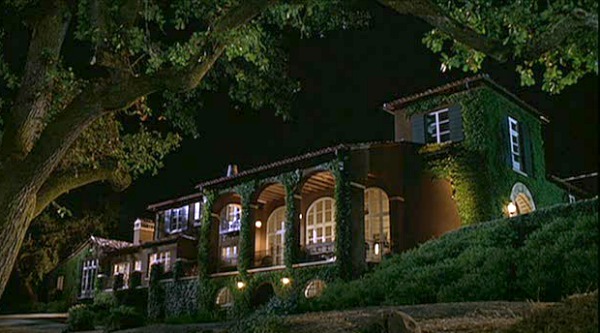 The twins' plan to get their parents back together worked! Gotta love a happy Hollywood ending. 🙂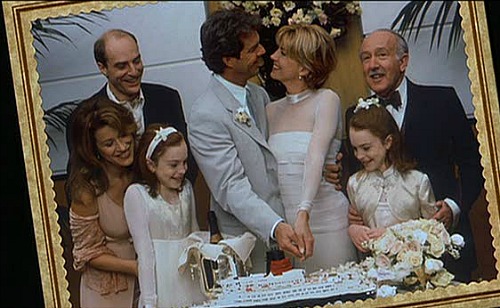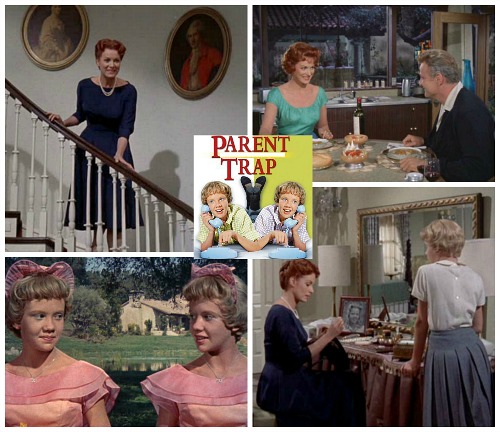 (Visited 218 times, 1 visits today)