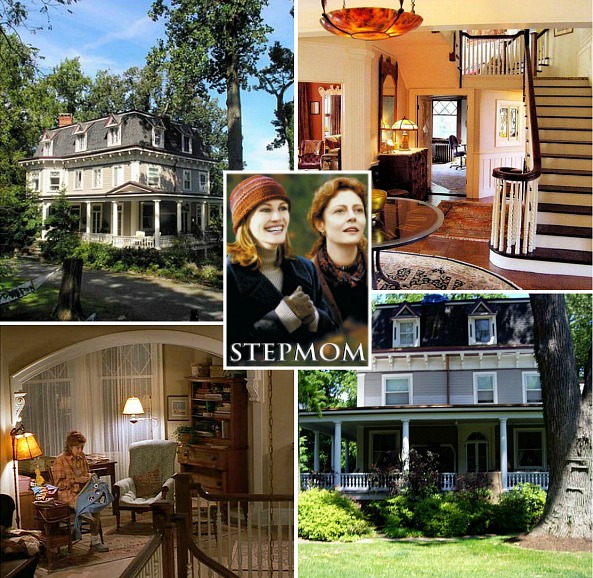 In the 1998 movie Stepmom, Susan Sarandon and Ed Harris played Jackie and Luke, a divorced couple with two children, Anna and Ben. Luke is dating Isabel, a young and successful photographer (Julia Roberts), and the kids don't like it.
Isabel doesn't much like playing the surrogate-mother role when the kids are staying with them in Luke's loft, either. But they all have to learn to get along and become a family when Jackie is diagnosed with terminal cancer.
With apologies to the writers and actors, the house was the thing I couldn't stop thinking about after the credits rolled. According to the film's production notes, the home's exterior was filmed in Nyack, New York, but all the interiors were built on a soundstage. Take a look!
*Update*
The house is on the market. See what the real interiors look like today here!

The House in the Movie "Stepmom"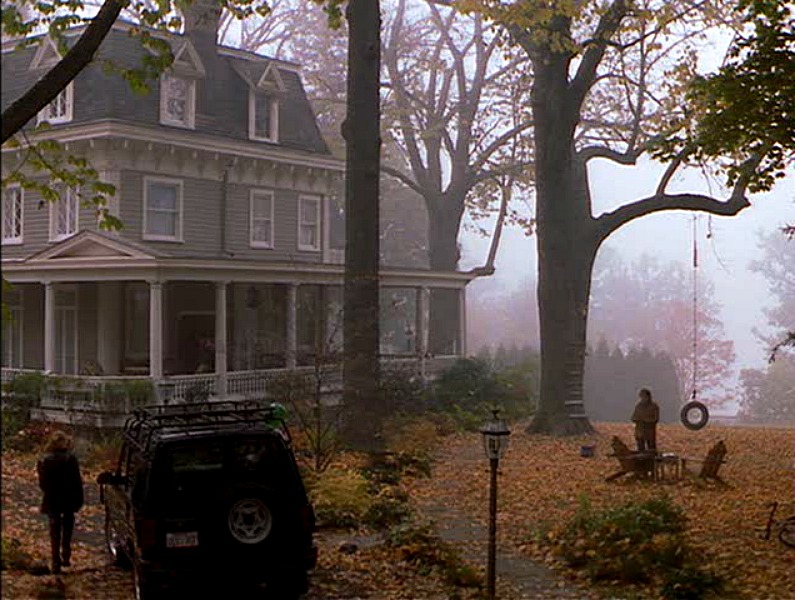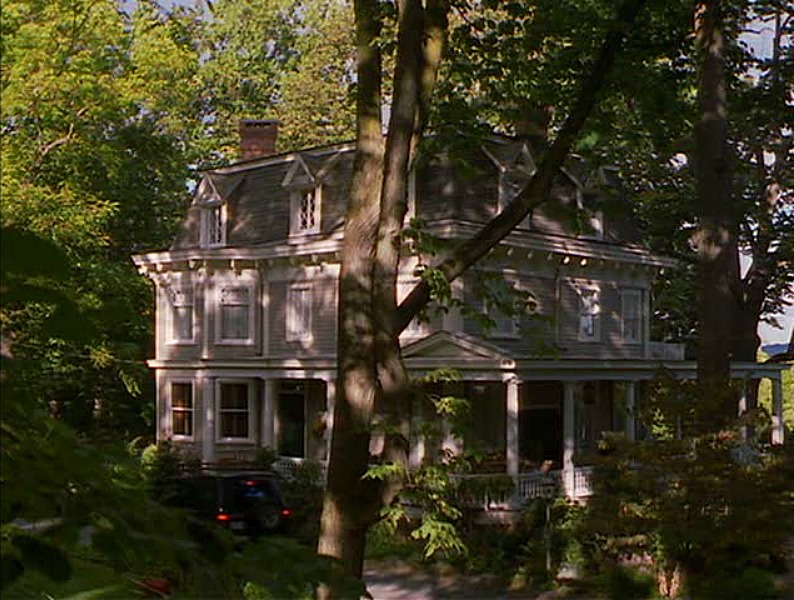 Inside the Front Door: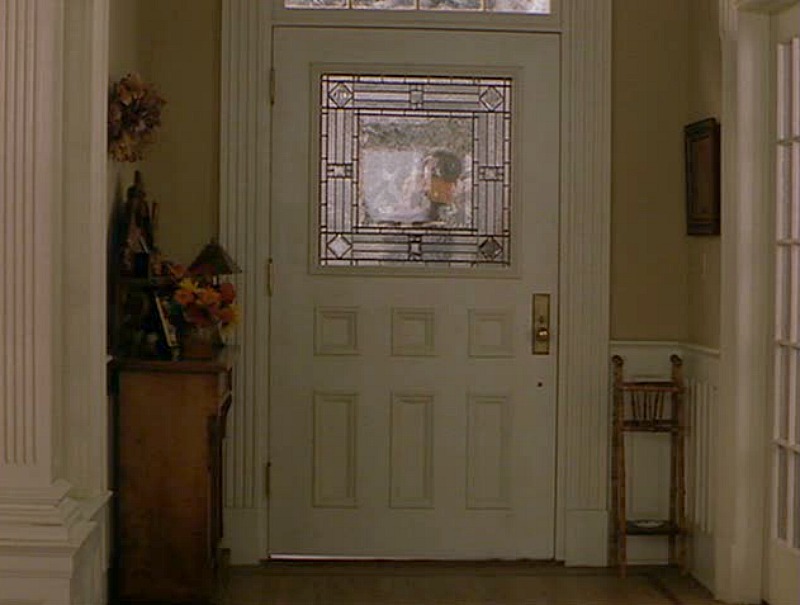 The Entry Hall and Staircase:
The Living Room: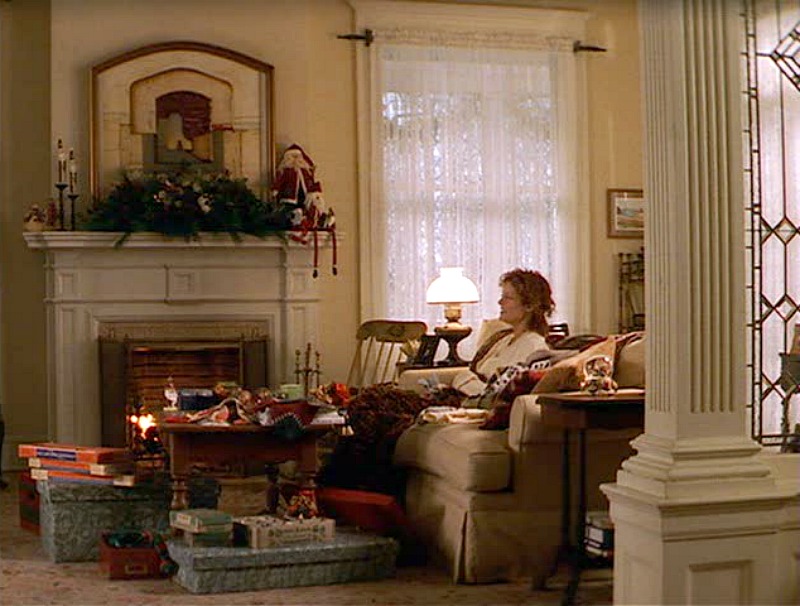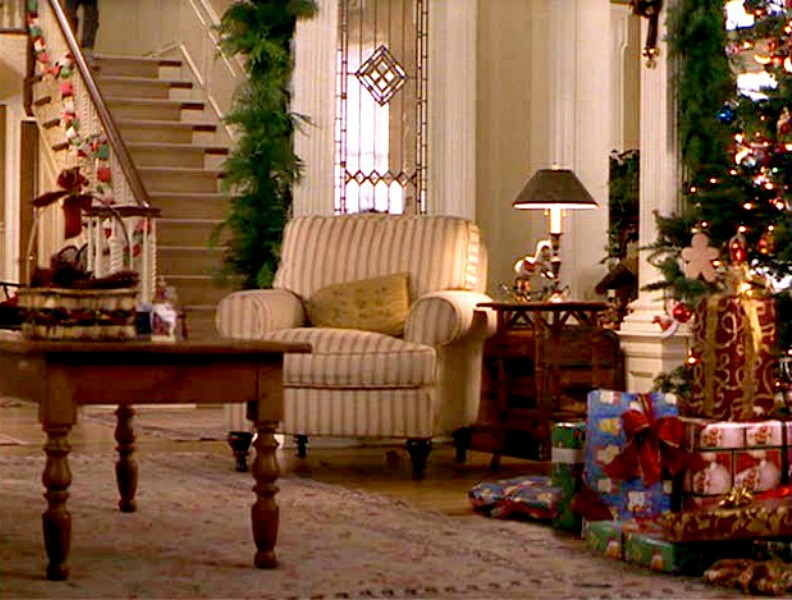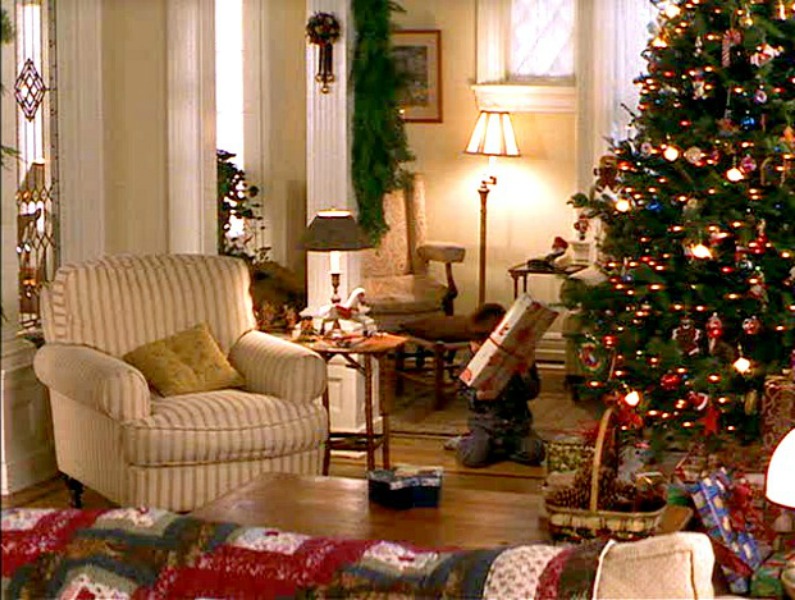 They had a gingerbread house designed to look like theirs for Christmas: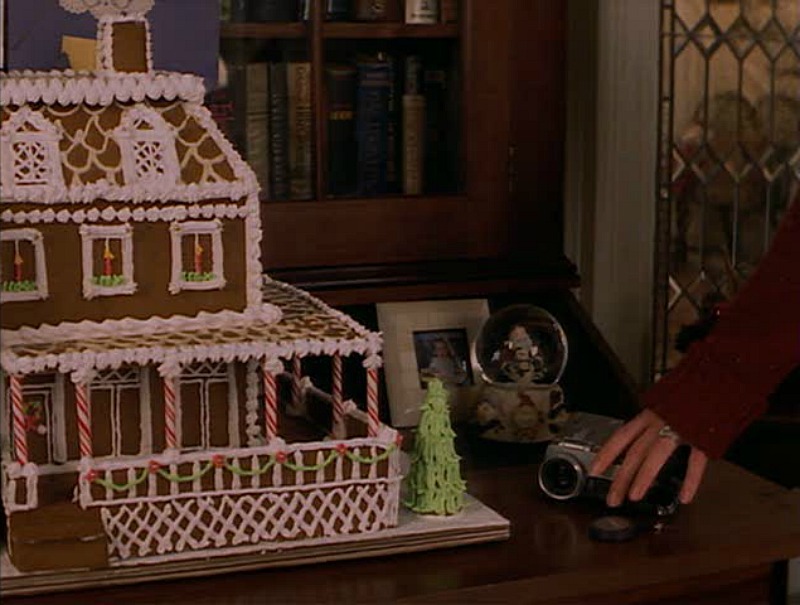 The Kitchen: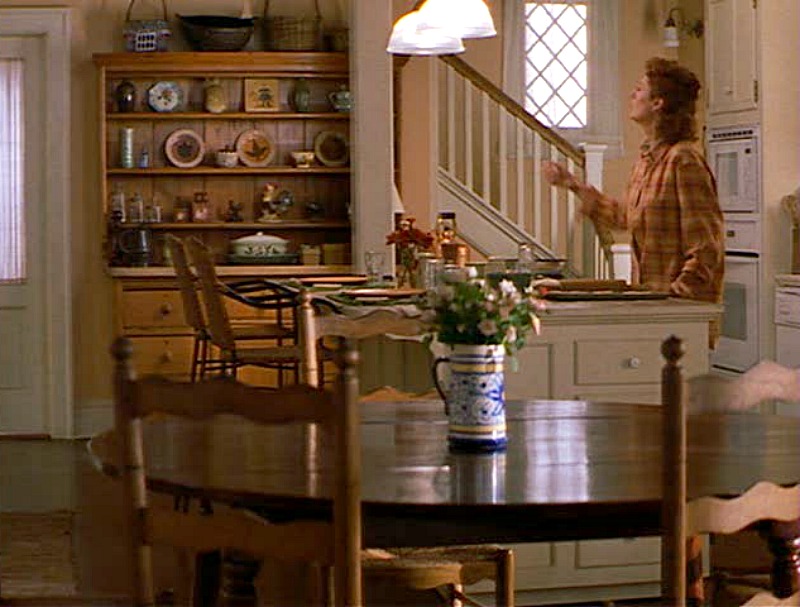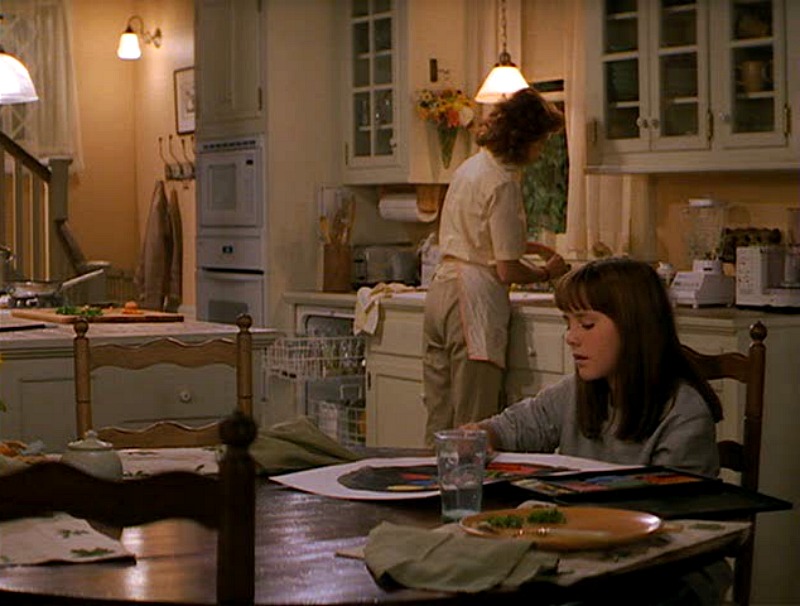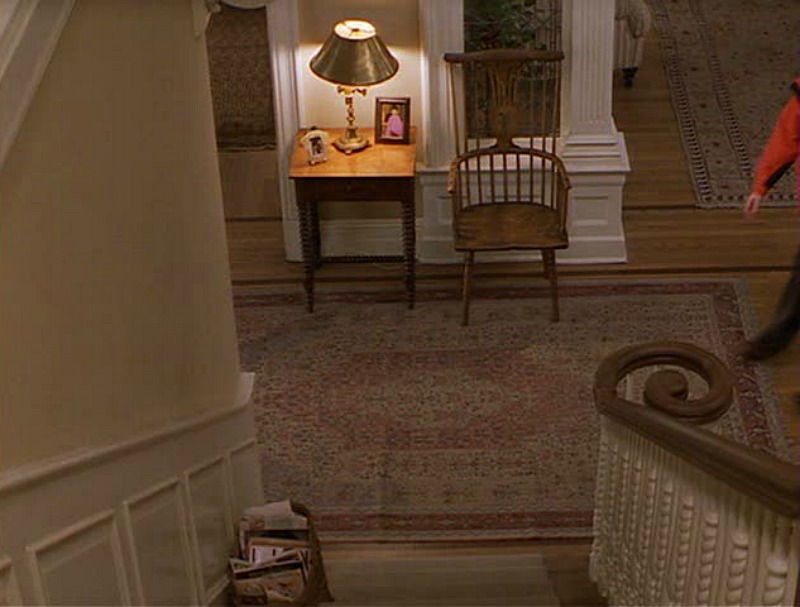 The Upstairs Landing: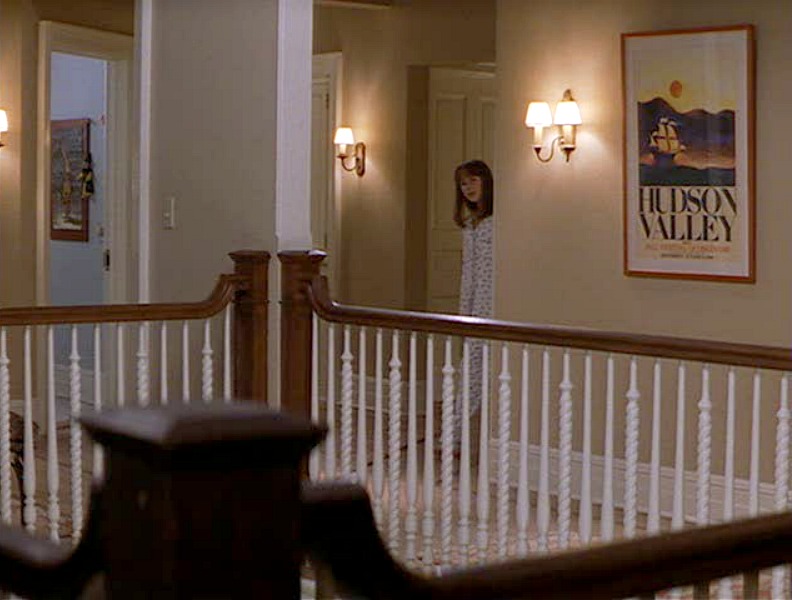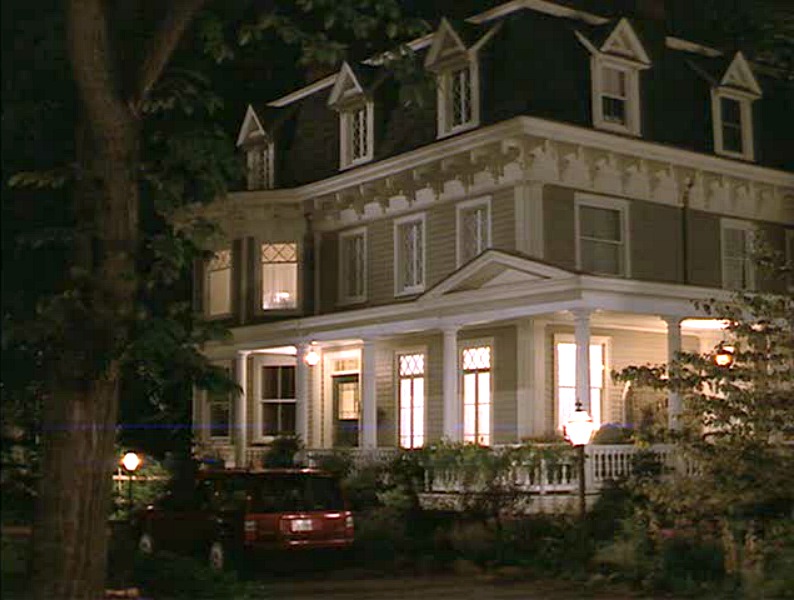 The "Stepmom" House in the Snow: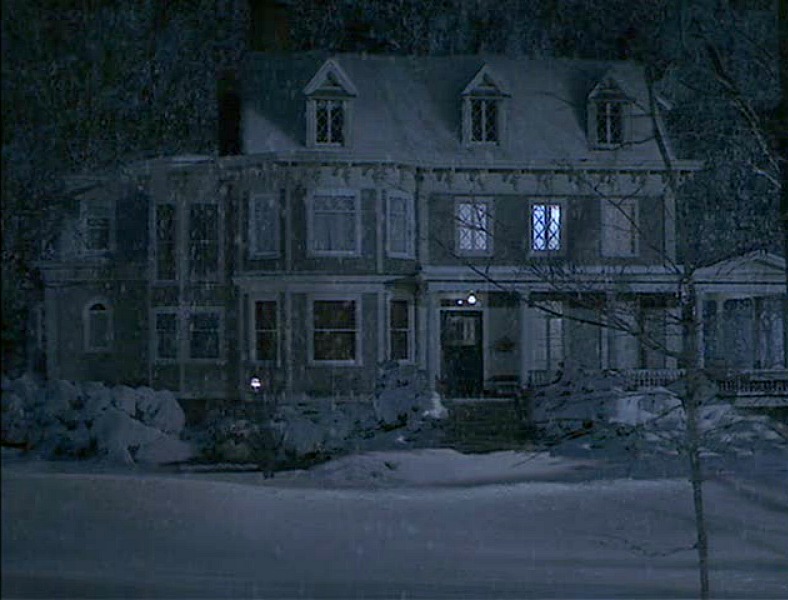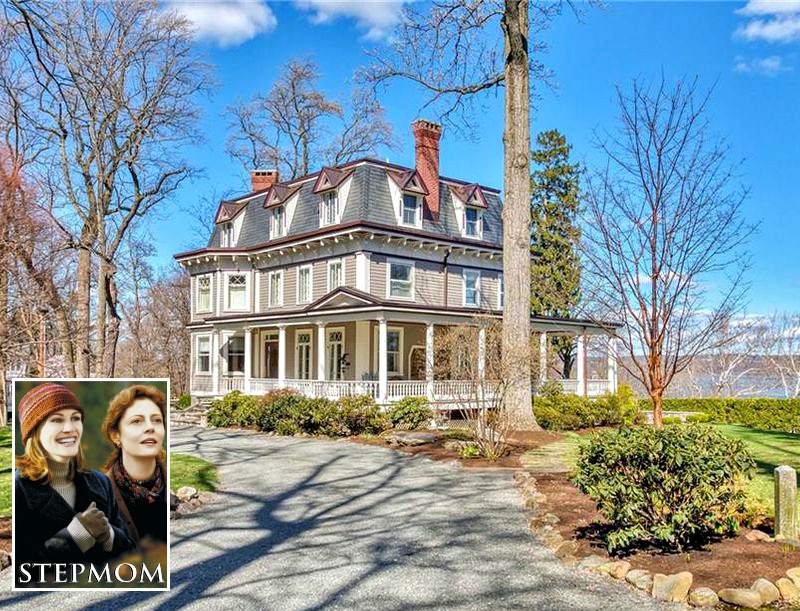 Update: The "Stepmom" house is on the market!

Visit my Houses Onscreen page to see the others I've featured, listed from A-Z.