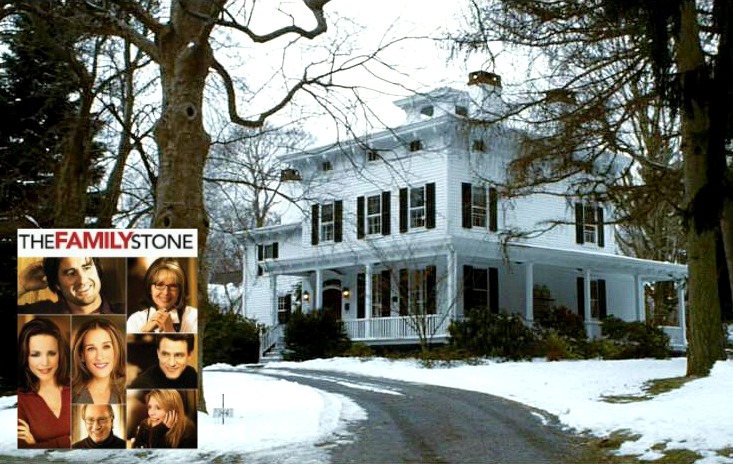 The Family Stone received mixed reviews, but I liked it.
Would I have enjoyed it as much if it hadn't taken place in this beautiful old house, however? Maybe not (ha).
I tracked down the house where it was filmed in Connecticut, so read on!

The House in "The Family Stone"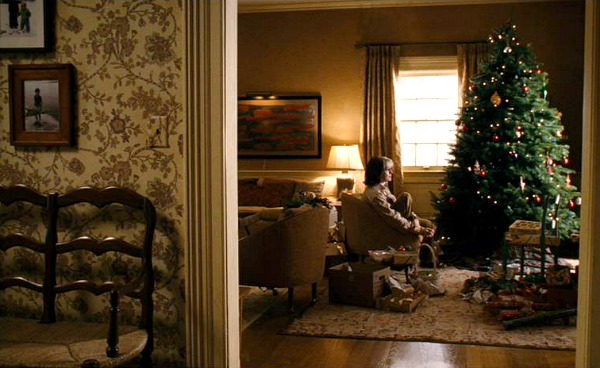 The Family Stone is about a family gathering at Christmas.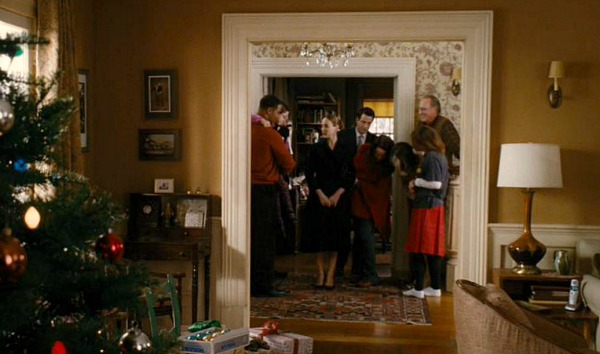 There are five grown children, and Everett (Dermot Mulroney) is bringing his girlfriend Meredith (Sarah Jessica Parker) home to meet everybody for the first time.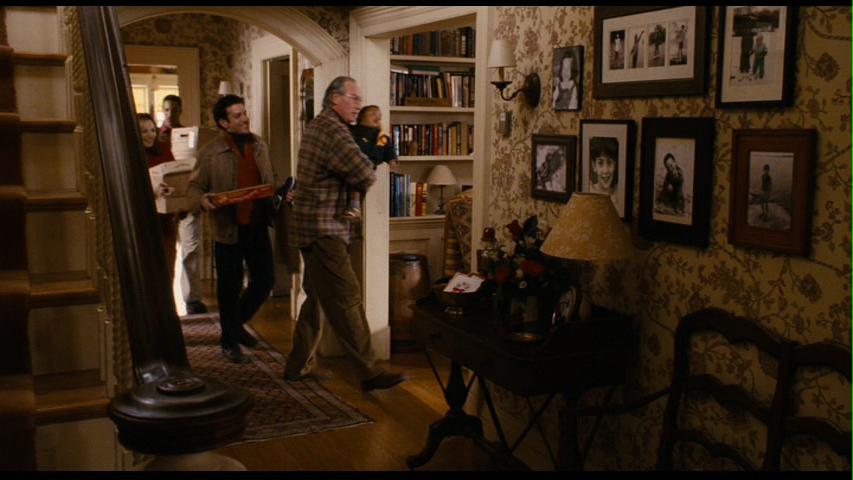 The Kitchen: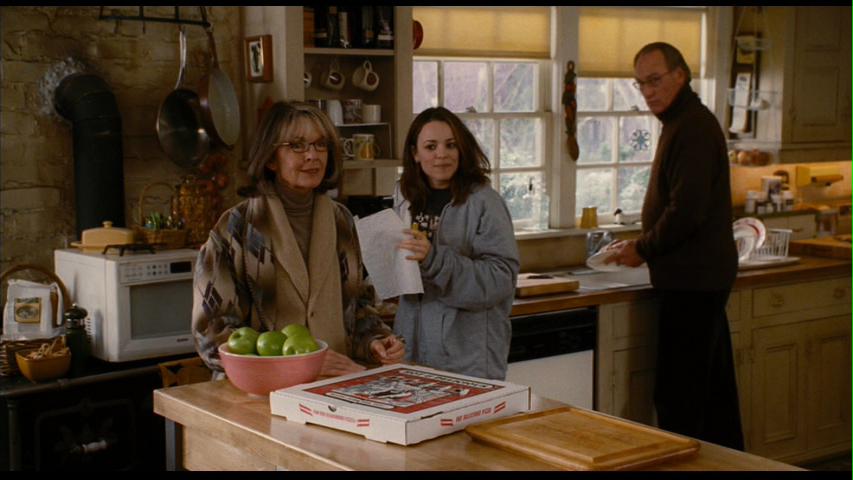 The set designers were careful to fill the house with "details" that would make it look and feel like the Stone family really lived here, down to every photo and magnet on the fridge.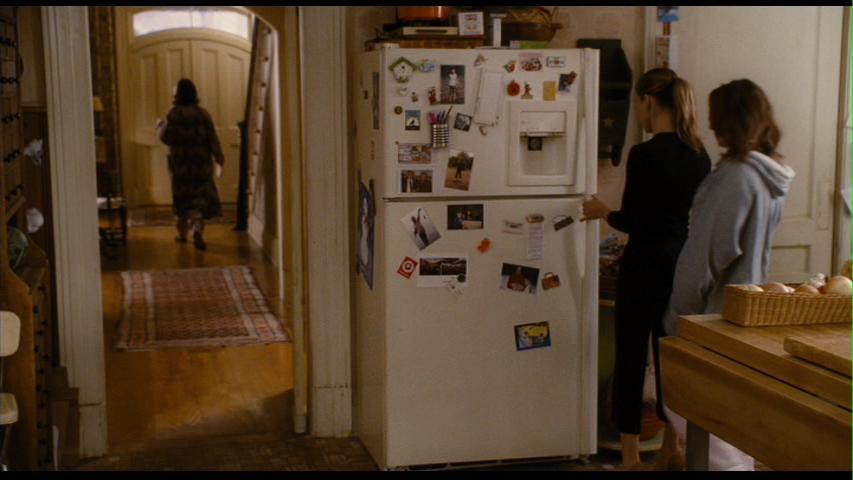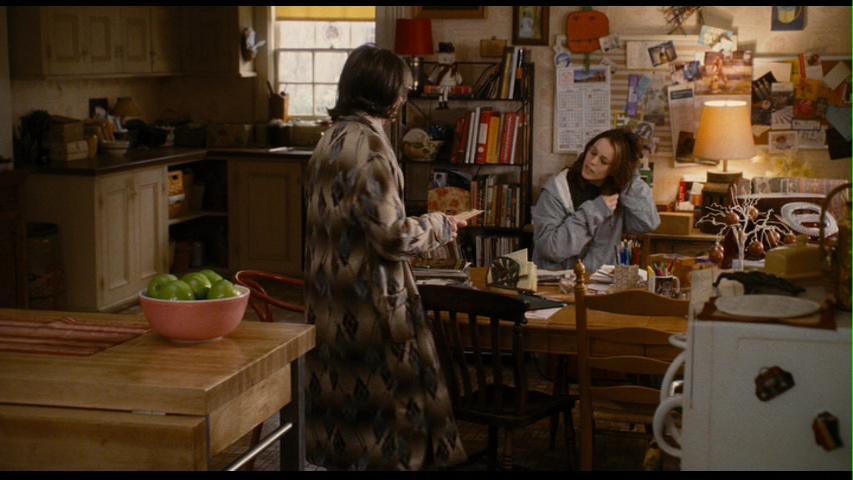 Sybil's desk in the kitchen, which is her domain: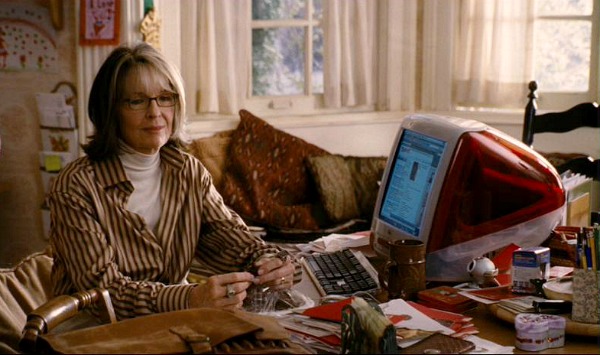 When Diane Keaton saw the interior of the house for the first time, she says she thought it was "disgusting."
She couldn't stand all the clutter "and all of the stuff everywhere."
But she admitted that it suited the family's personality: "For them it was perfect."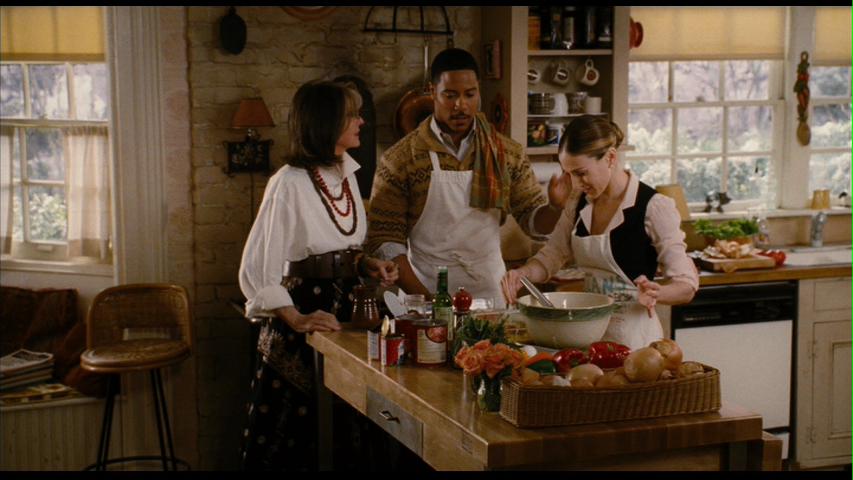 The Dining Room: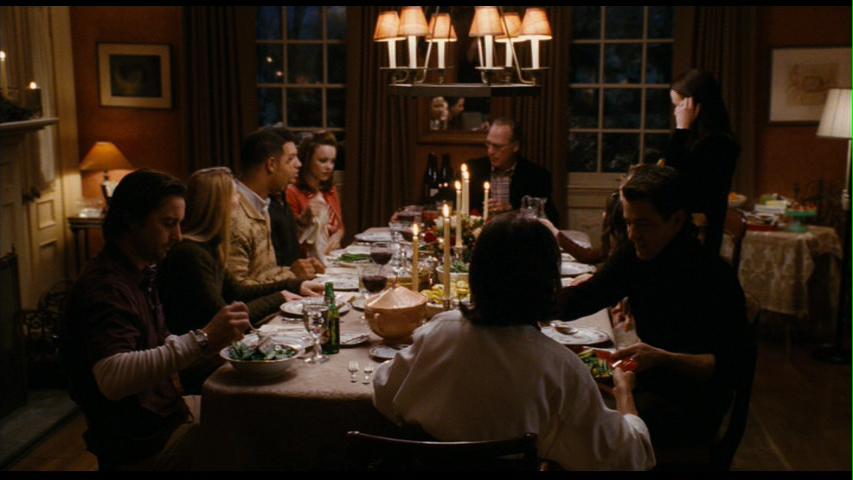 Everett's room matches his buttoned-up personality: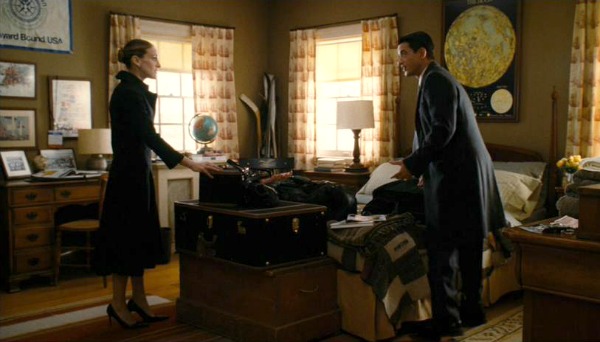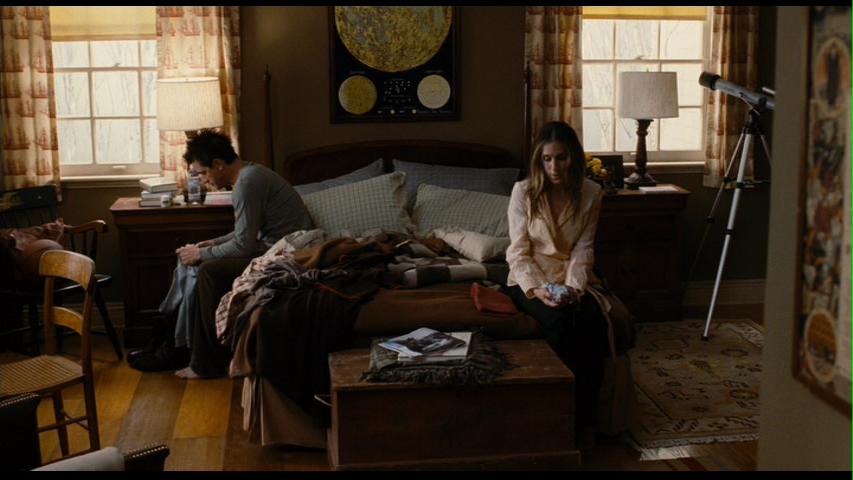 The Parents' Bedroom: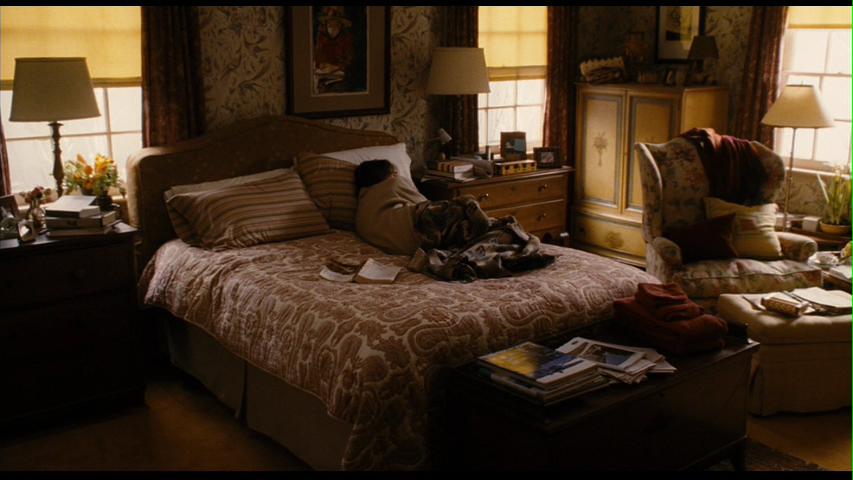 Amy's Attic Bedroom: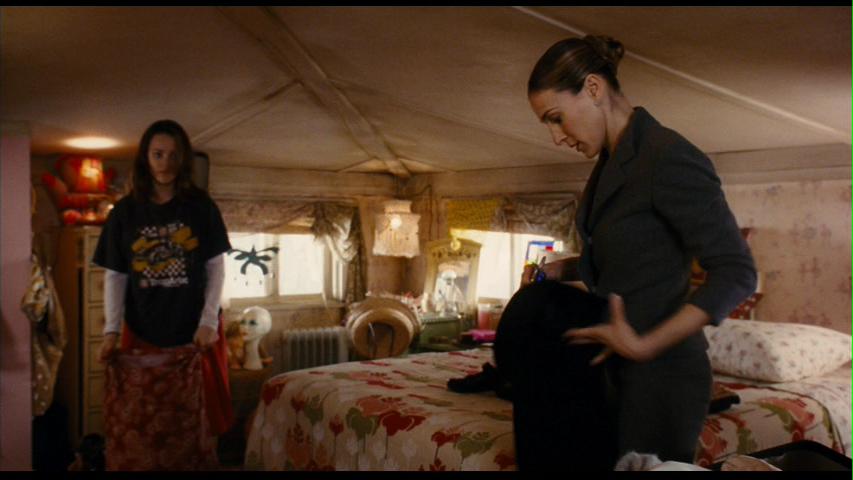 Cozy Living Room: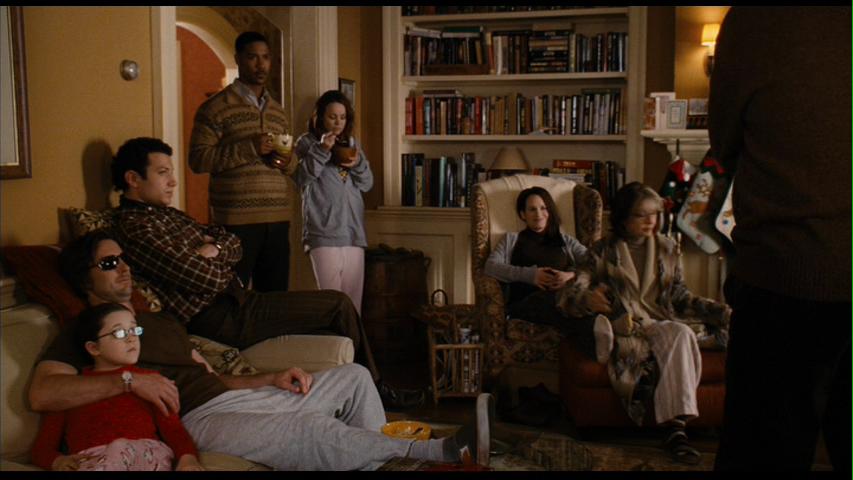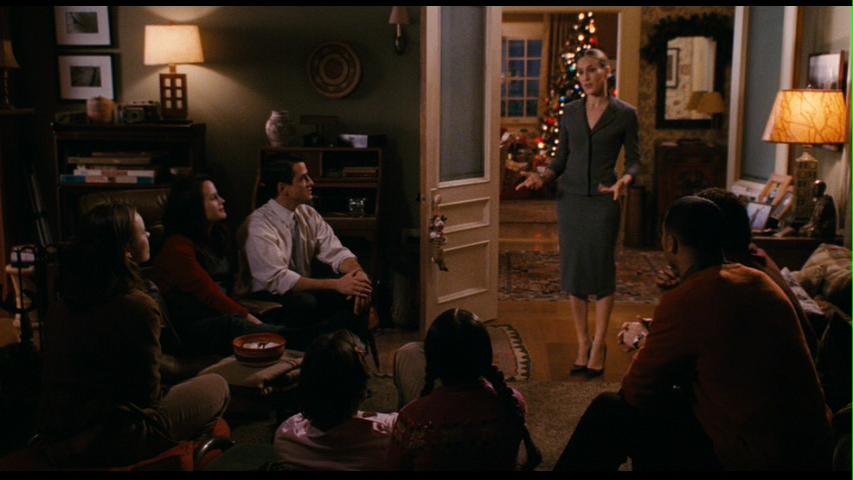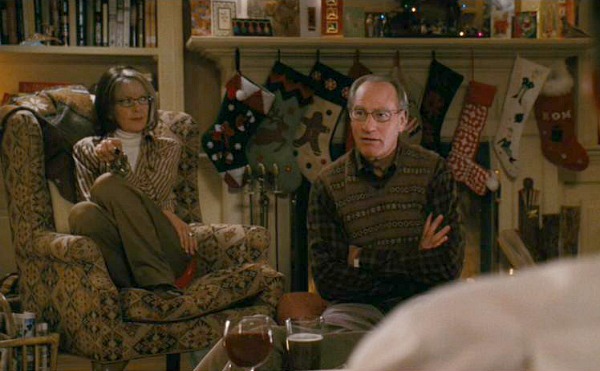 The House in the Snow: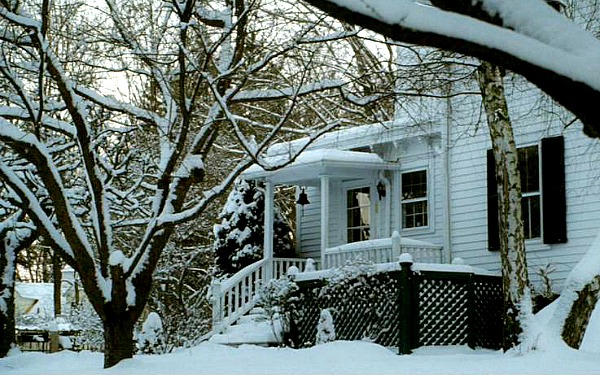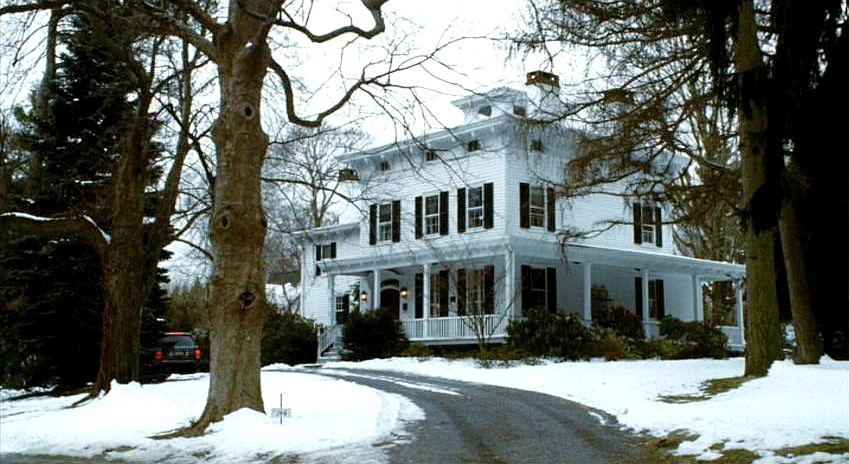 The "Family Stone" House Today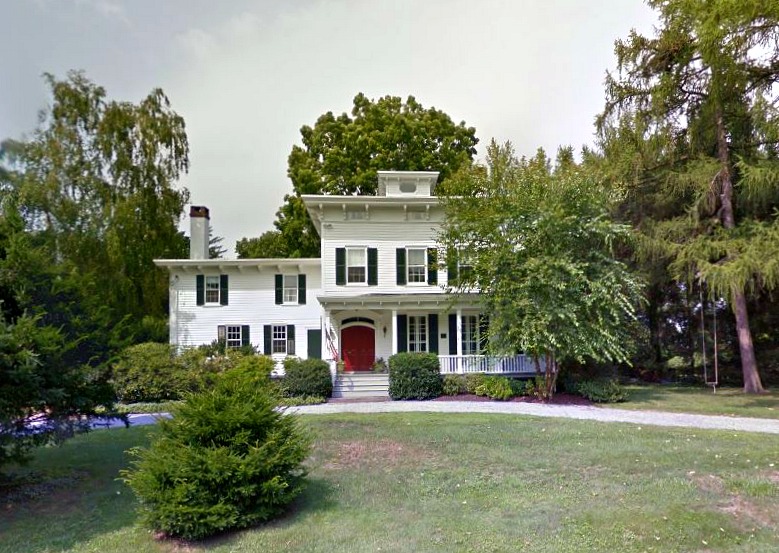 As for the filming location, a reader named Kathy tells me they used this house in Greenwich, Connecticut, for the exteriors.
According to Zillow, it was built in 1860 and was last sold in 2008 for about $4 million.
It has 5 bedrooms and 3,500 square feet.
The snow in the movie, by the way, was real. Kathy tells me they brought snow machines in but then didn't need them after all, thanks to Mother Nature!
Visit my Houses Onscreen page to see the other movies I've featured, listed A-Z.