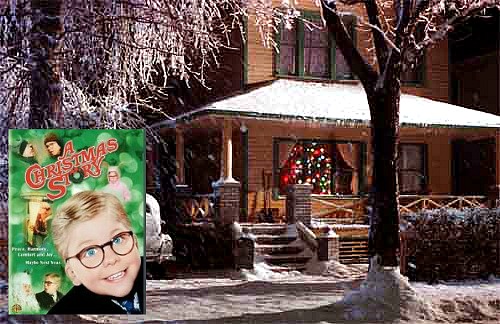 One of my family's favorite holiday movies is A Christmas Story, and I bet it's yours, too!
Let's take a look at the house they used in the movie, and how they recreated the look and feel of a Midwestern home from the 1940s.

The "Christmas Story" House in Hohman, Indiana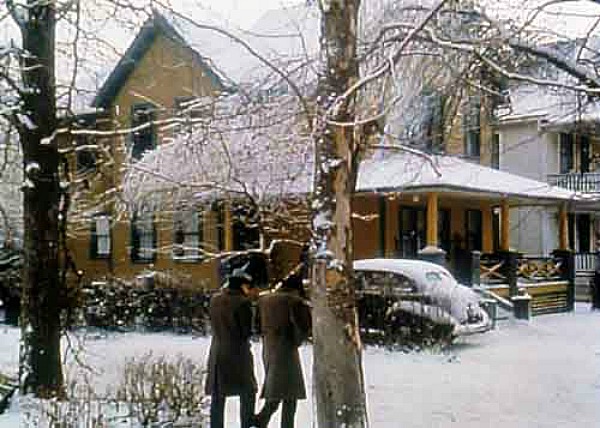 The movie was based on Jean Shepherd's book In God We Trust, All Others Pay Cash.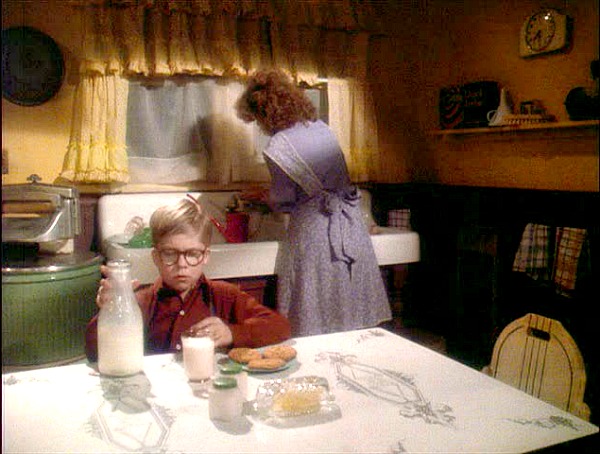 The stories took place in the fictional town of Hohman, a stand-in for Hammond, Indiana, where Shepherd grew up.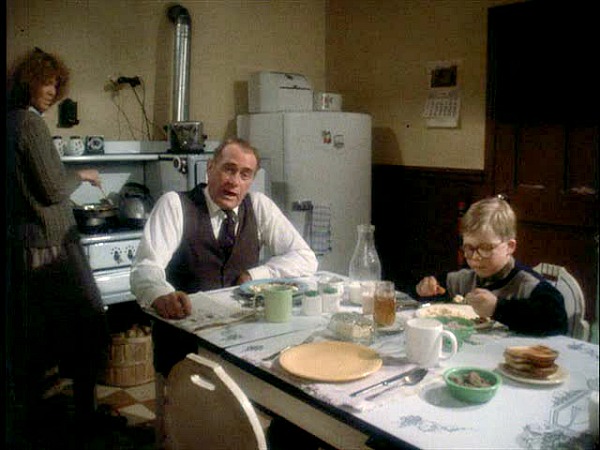 The movie premiered in 1983 to mixed reviews and quickly disappeared from theaters.
Now, of course, it's considered a holiday classic, and you can catch it playing on television throughout the month of December.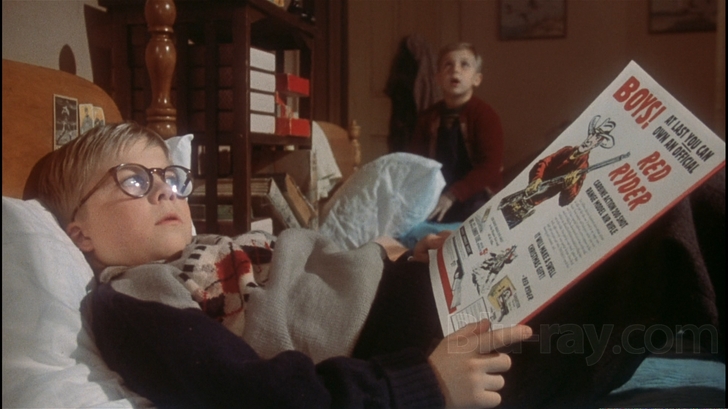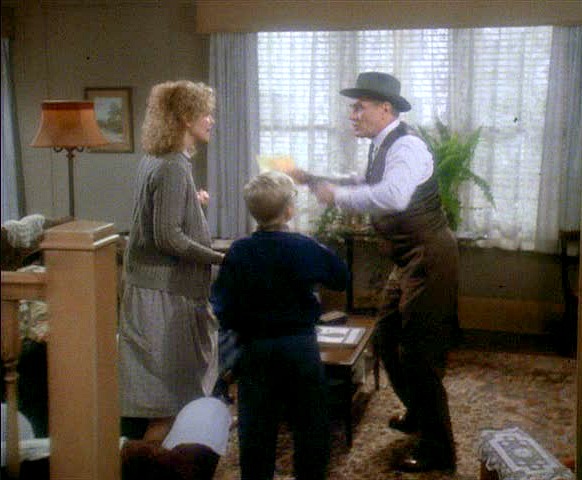 Dad won a "Major Award:" A leg lamp.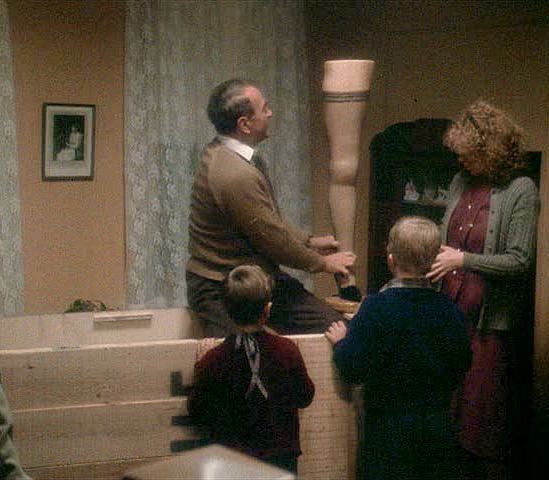 Dad and the boys are excited. Mom isn't so sure.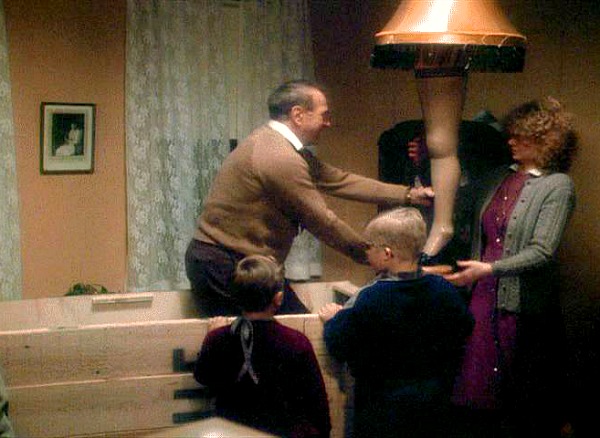 The neighbor who comes up and asks what it is was Director Bob Clark in a cameo.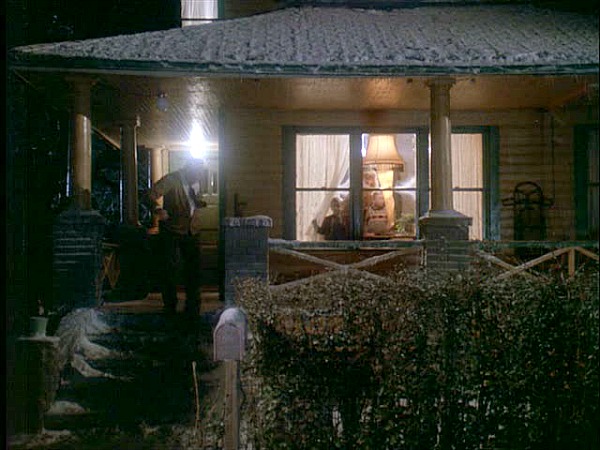 I love this old radio that Ralphie listens to his shows on. We had a similar antique radio in my house when I was growing up. A reader informs me that it's a 1940 Canadian Westinghouse model 780-X. (Thanks, Jan!)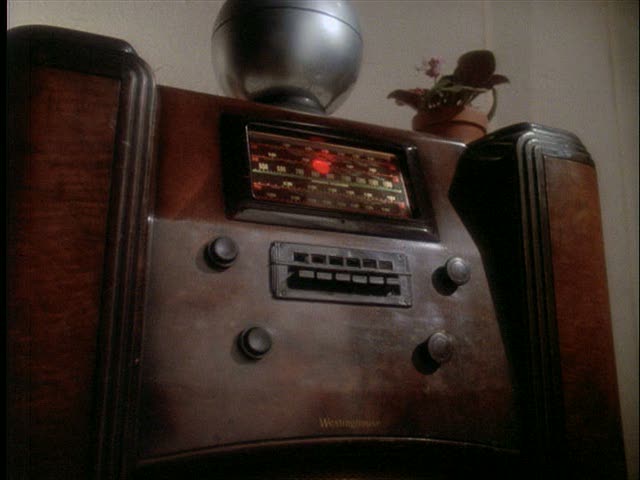 "Oops! I was just watering my plants, and the leg lamp broke!"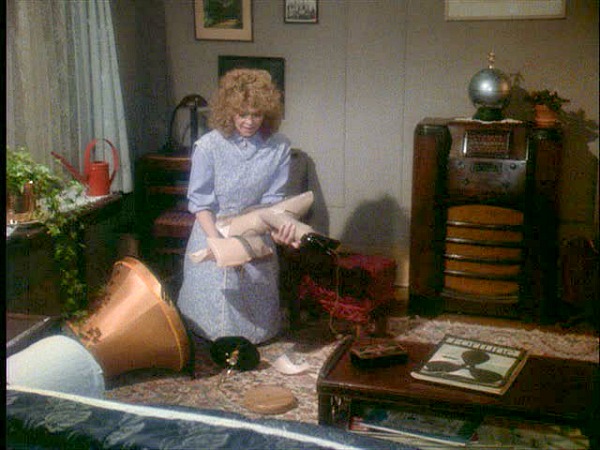 Higbee's Department Store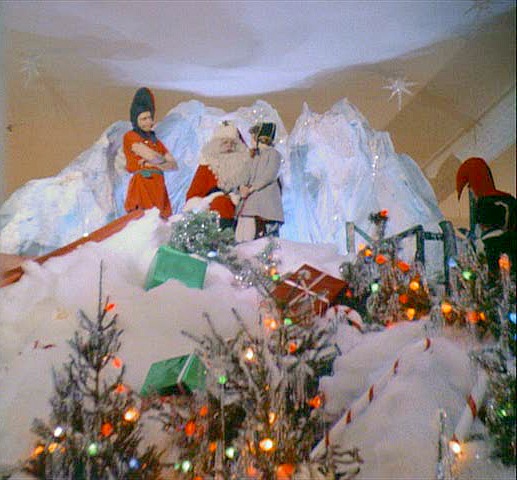 The family goes to Higbee's Department Store to see Santa.
All Ralphie wants is a Red Ryder Carbine Action 200-Shot, Range Model Air Rifle.
But Santa is sort of terrifying, as are the elves, and Ralphie freezes up when the time comes to ask for it.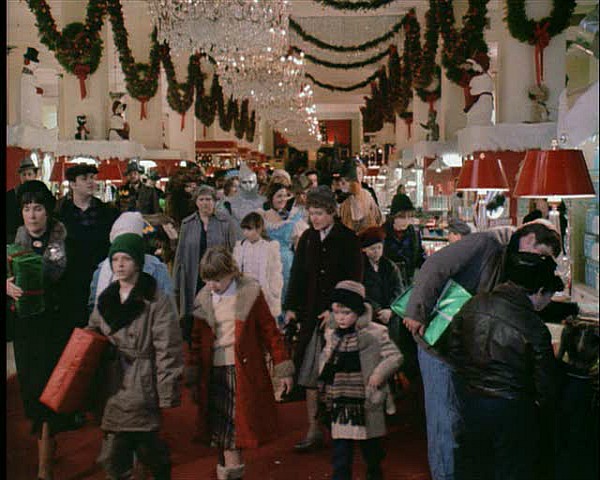 Putting the star on top of the tree can be dangerous: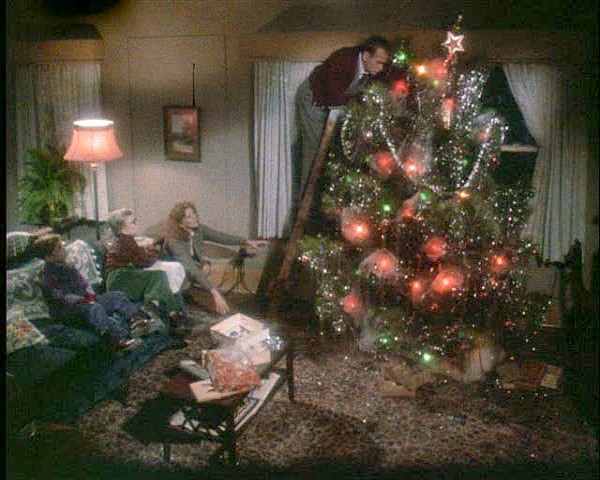 Ralphie in his pink bunny suit made specially for him by his Aunt Clara:
Just when he had given up hope, Ralphie gets the Red Ryder air rifle he was hoping for!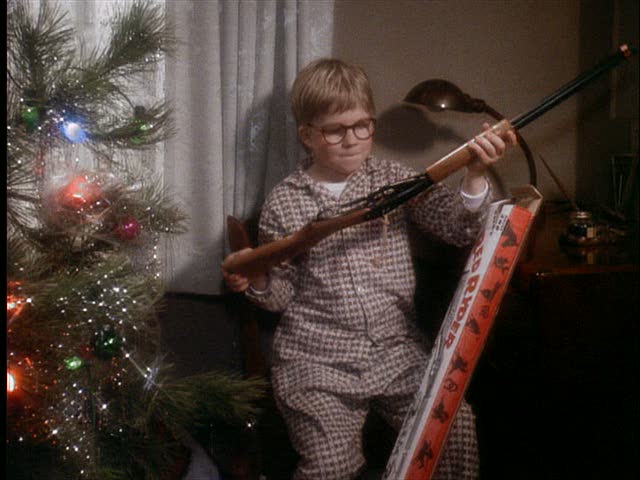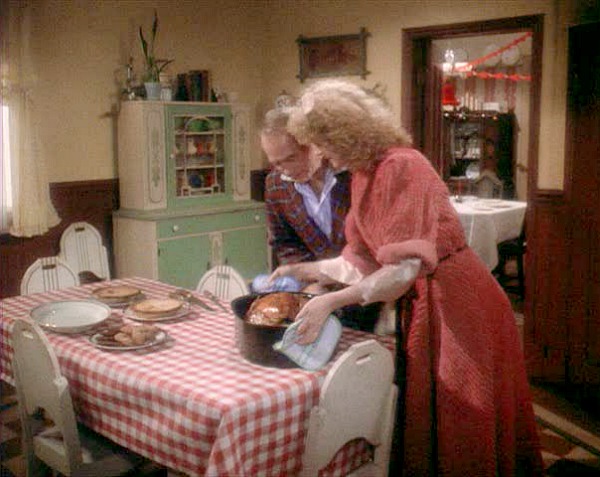 The house that was used for the exterior shots in the movie is in Cleveland, Ohio.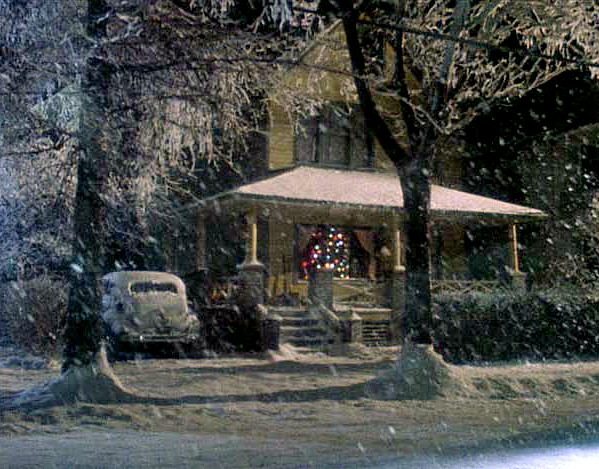 Brian Jones bought the house on eBay for $150,000 in 2005 and spent a year and $500,000 restoring it to the way it looked in the movie.
The interior was completely redesigned to match the interior of the home shown in the movie, which had been filmed in a Toronto studio.
In 2006, the house museum opened as a tourist attraction. He even purchased the house next door and converted it to a gift shop and museum dedicated to the film.
Visit A Christmas Story House for more information, or to buy your own leg lamp. You know you want one.

Visit my Houses Onscreen page to see the other movies I've featured, listed A-Z.