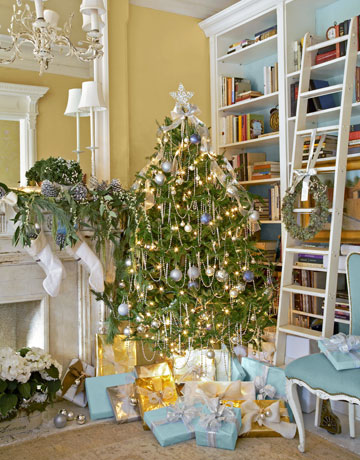 Do you like the look of a blue and white Christmas?
It wasn't that long ago that anything but classic red and green for Christmas seemed like sacrilege. Now it's much more acceptable to try less traditional colors.
Country Living magazine featured this home decorated in in blue, white, and silver for the holidays.
Visit Country Living to read the article about this home.