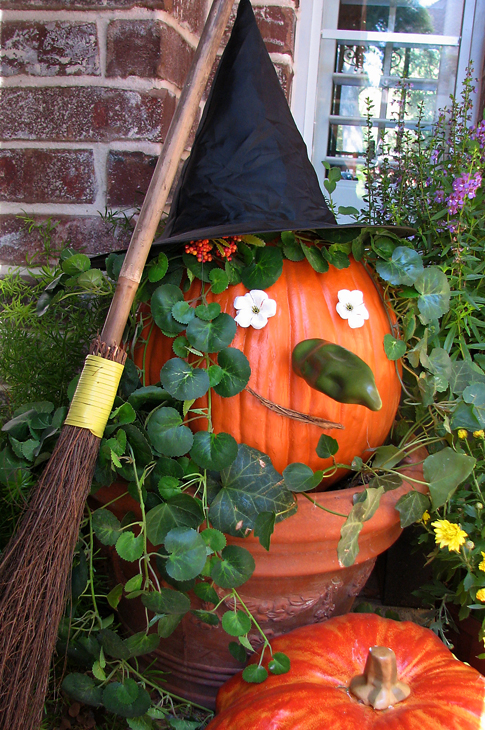 Are you the creative kind of person who goes all out for Halloween, wowing the neighborhood with your amazing decorations each year? Do you host frighteningly good parties where everyone shows up in clever costumes?
I'm not. I've just got the usual jack-o-lanterns on the front porch and fall decorations around the house. My daughter Lily told me yesterday, "We're not being creative enough for Halloween!"
You may recall that Lily decorated the house for me earlier this month, covering all the walls and doors with pictures of witches, black cats, pumpkins, and ghosts (boo!). Since then, she has continued to decorate the house within an inch of its life. But apparently it is still not enough.
She loves looking at other peoples' blogs with me to see their creative Halloween decor. Lily declared Living Locurto "the best blog ever!" after seeing some of Amy's Halloween posts, including this adorable witchy pumpkin. Amy has a big Halloween blog party in progress that you have to check out if you haven't already.
Remember this Martha Stewart magazine Halloween cover?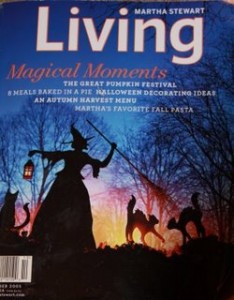 Erin of Life Is a Banquet did her own version of this, and it looks great!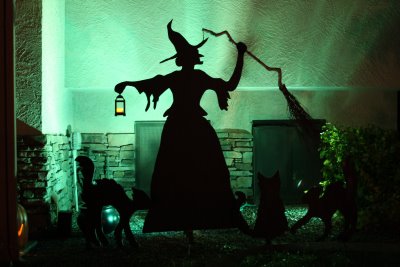 Isn't that fun? My next-door neighbors just did their own version of this, too, which was what prompted Lily's comment about us not being creative enough with our Halloween decorations. Erin has templates and instructions for it on her site if you're ambitious enough to try it yourself. (Again: I'm not.)
Bella of Bella Casa made the front of her house look very festive with cute decorations like this: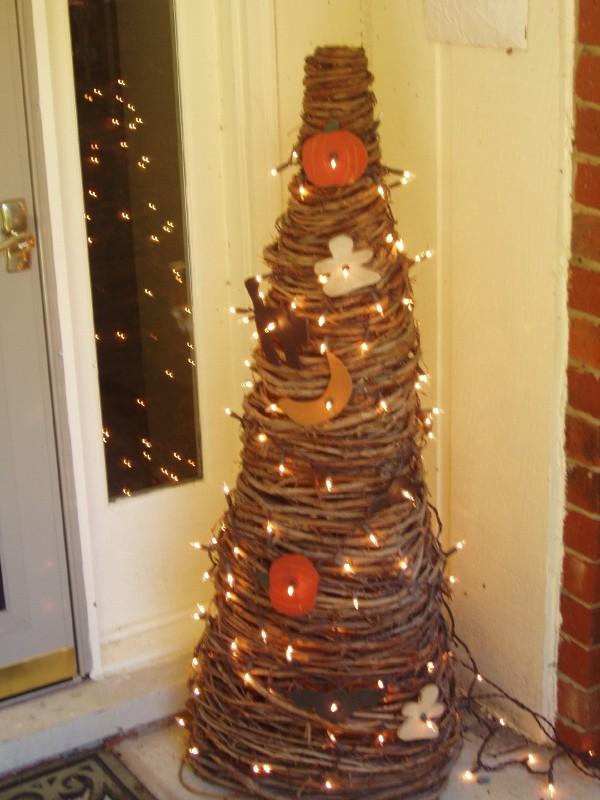 This idea looked simple enough that even I could do it. And maybe I'll try (next year).
Angela of Cottage Magpie has all sorts of amazing Halloween ideas. One of my favorites are these monogrammed pumpkins.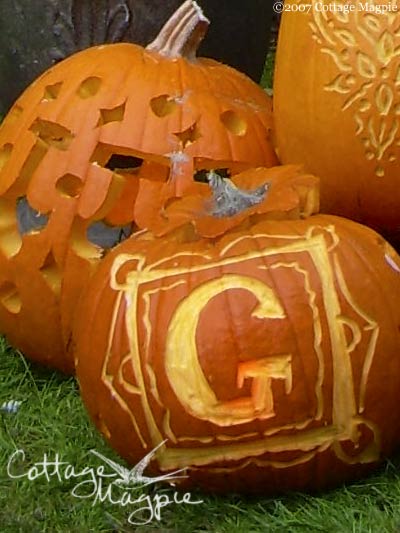 Linda of Restyled Home has a cute black tree with orange lights that led her children to accuse her of being "seasonally confused." This post made me laugh. From the street it does look like a Christmas tree in her window: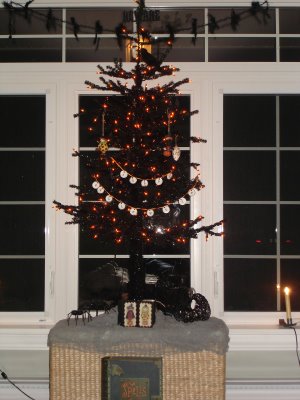 Brandee at The Berry's Patch has a serious spider problem in her house. Stop by her blog to see more of her creative decorations and her festive Halloween blog header: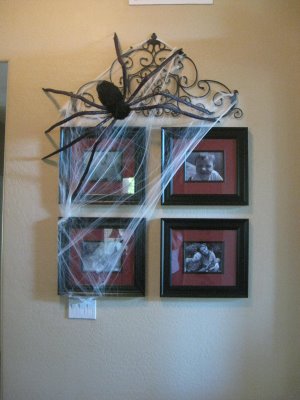 I've been trying to come up with a fun tablescape for my dining room table. Pat at Back Porch Musings created one that inspired me.