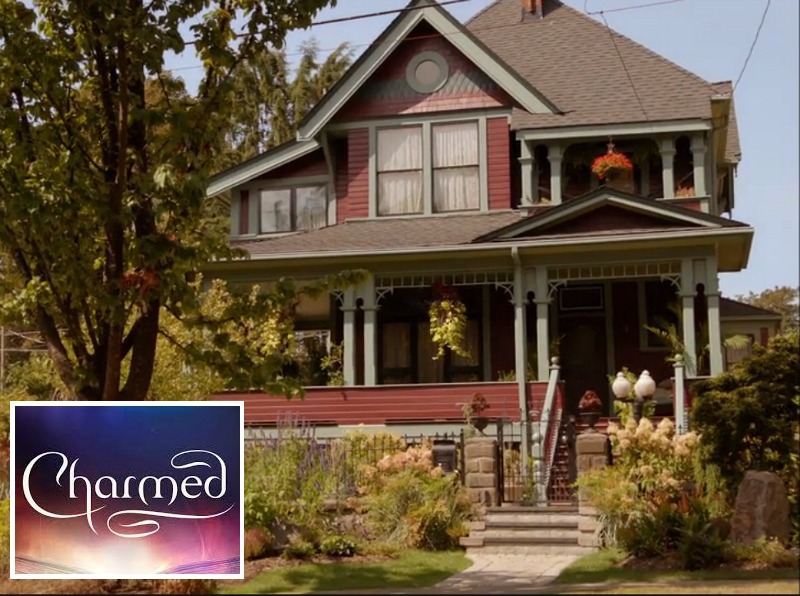 Did you watch the new "Charmed" reboot on The CW? I was curious about the kind of house the witches would live in since I loved the original Halliwell Manor. But when it came onscreen, I couldn't believe it.
I recognized it! Did you?
They're using the same house from Lifetime's "Witches of East End." I loved that one and featured it back in 2014. I was so sad when it was canceled after two seasons.
The exterior is the same as it was on that show, but the interiors are new sets that look great, too. Keep scrolling to see them!
2020 Update: The interiors were also used in the new Netflix movie "Dangerous Lies."

The House on the "Charmed" Reboot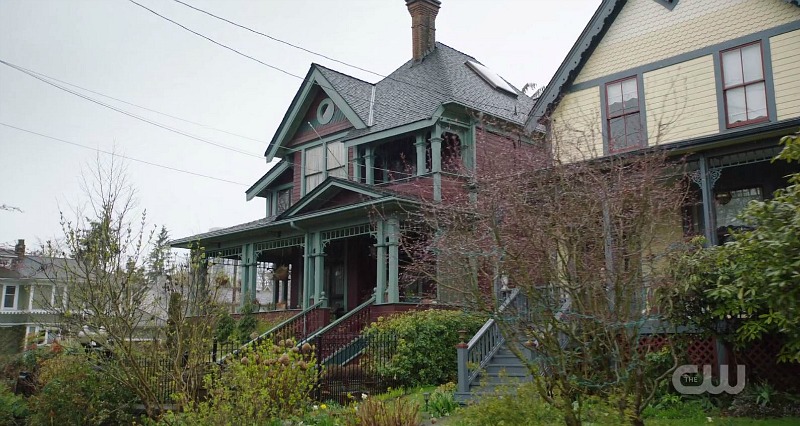 A reader who lives near the house wrote to tell me about this house. It's an historic home known as the James & Elizabeth Phillips Residence in New Westminster, British Columbia (Canada).
She lives in the area and wrote, "It is a private residence, but a lot of the houses in the neighborhood allow filming to be done inside and outside. It's an old neighborhood full of beautiful Victorians."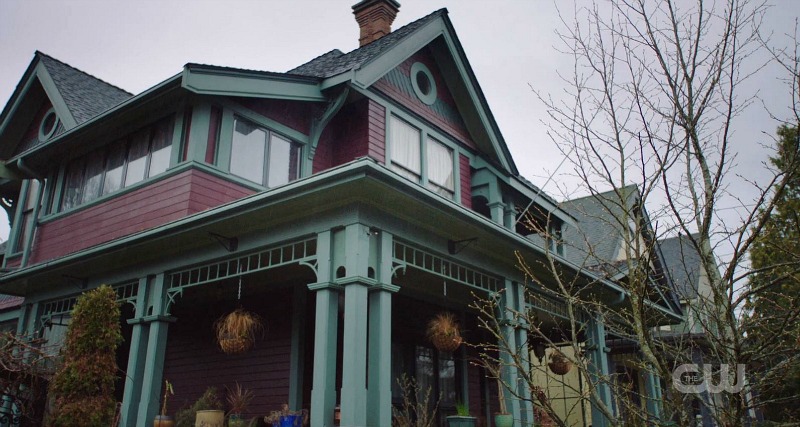 The Historic Places website says it's in the historic Queen's Park neighborhood:
Built in 1892, it's a 1 1/2-story wood-frame Queen Anne Revival-style house with multi-pitched rooflines, wraparound verandah, tall corbelled brick chimney, and stained glass windows.
Its design has been attributed to prolific local architect George William Grant (1852-1925), as he designed the adjacent houses in the previous year. The clients were James Edward Phillips (born 1860) and his wife Elizabeth Mowat Phillips (née Wilson, 1871-1962).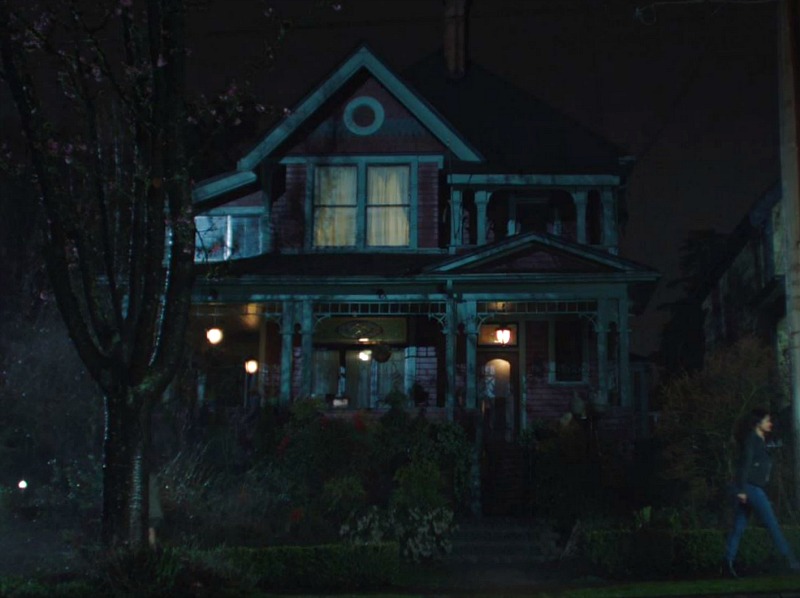 When I wrote about the "Witches of East End" house four years ago, I noted that it reminded me of the one from "Charmed." Apparently the producers of the reboot thought so, too!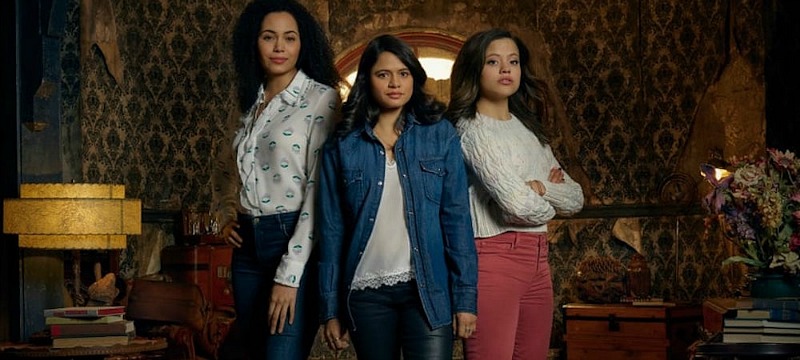 The reboot is set in Hilltowne, Michigan, which one character says is often called "Helltown."
It follows Mel Vera (Melonie Diaz), Maggie Vera (Sarah Jeffery) and Macy Vaughn (Madeleine Mantock),
who discover they are witches after their mother dies.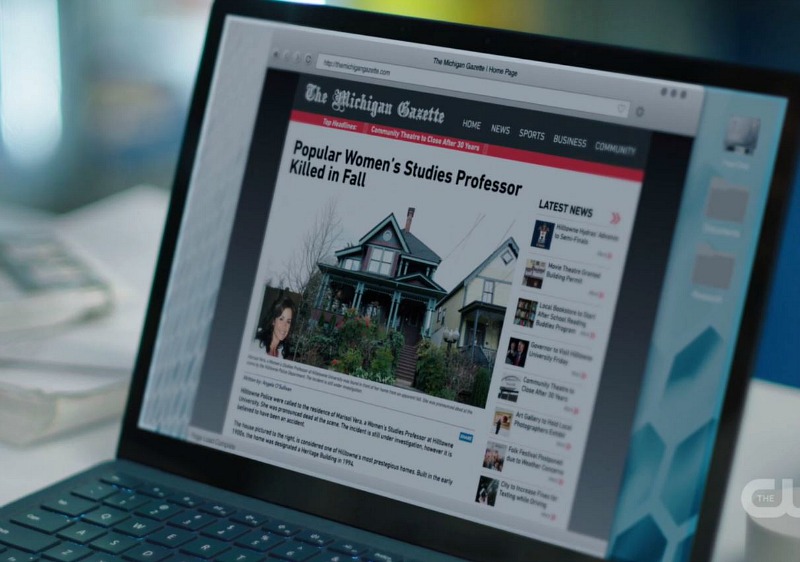 I grabbed some screenshots of the house while watching the pilot.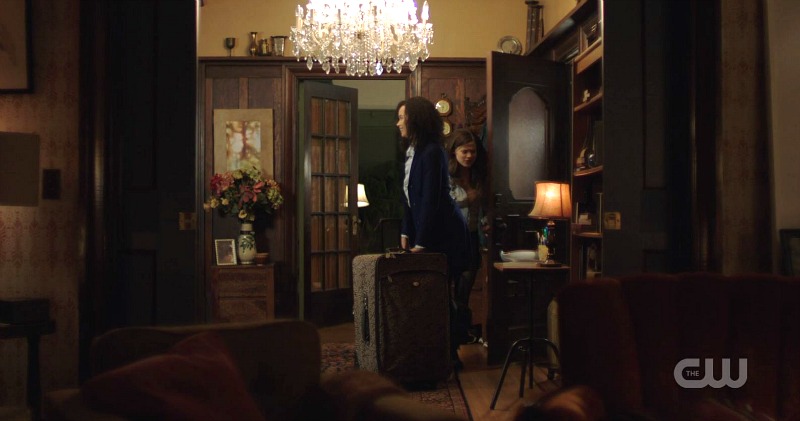 Loved the entry hall: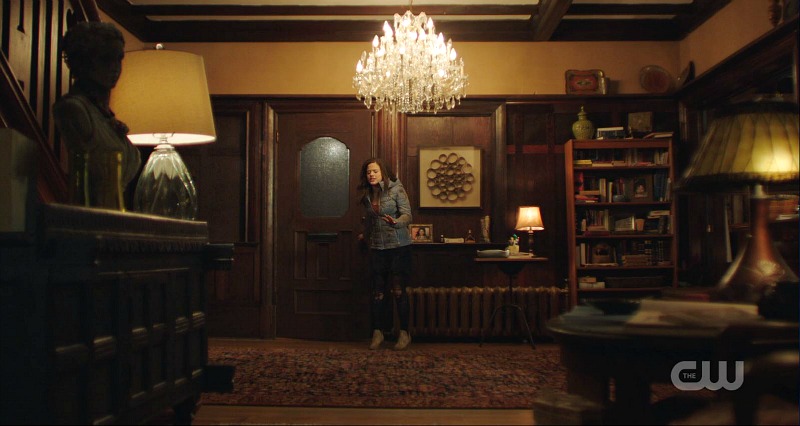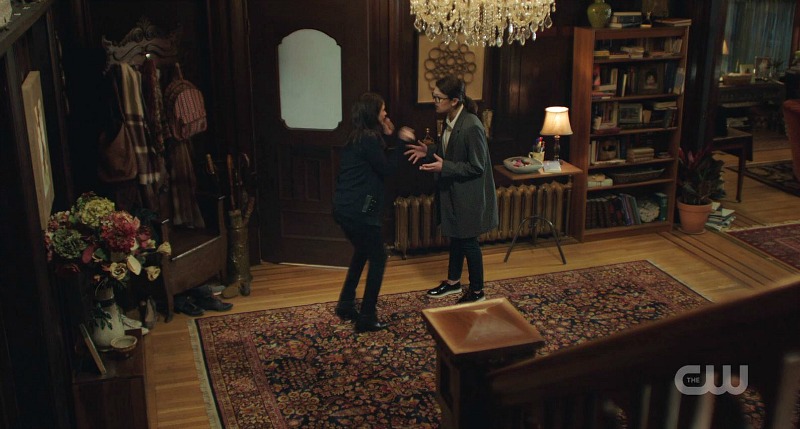 The staircase was pretty great, too: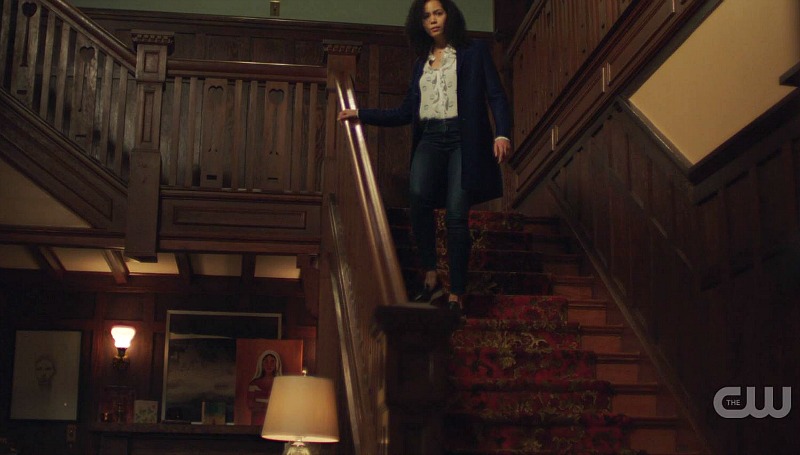 There's a fireplace tucked under the staircase: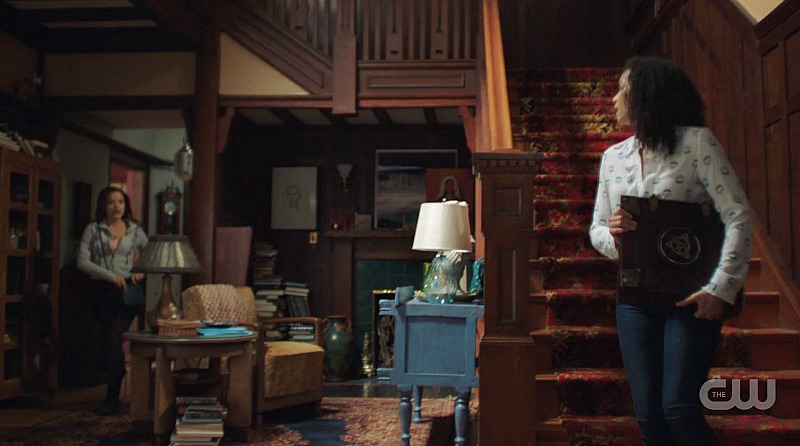 The Living Room: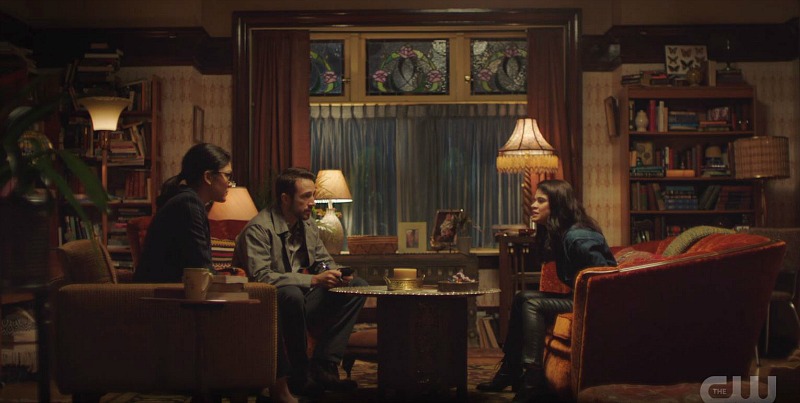 The Kitchen: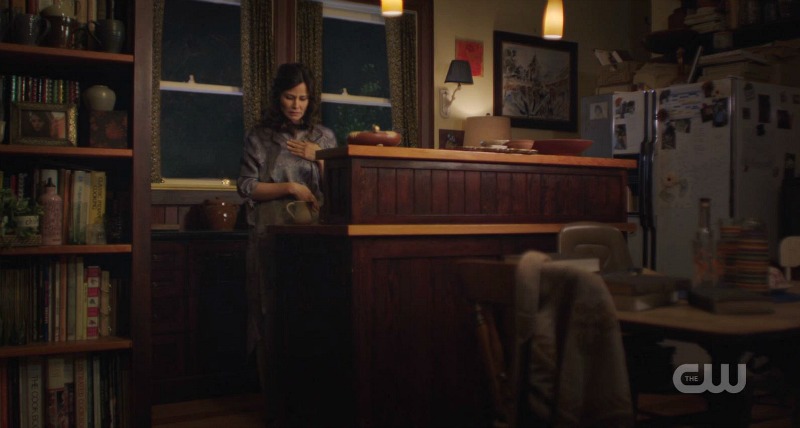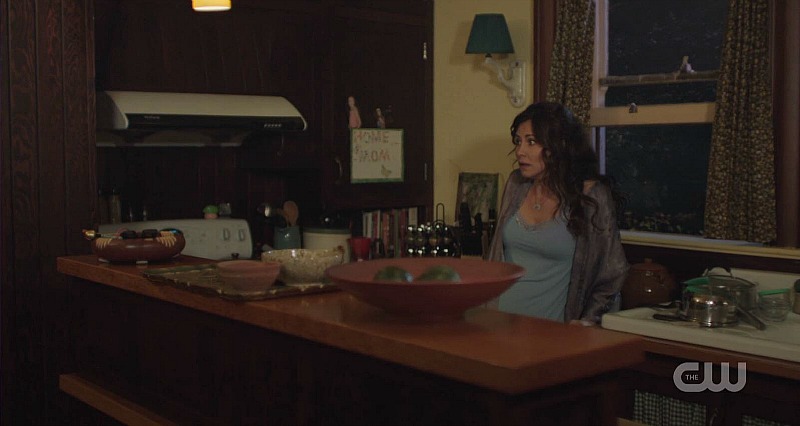 The Bedroom:
And of course the house had to have a (huge) attic for scenes like this: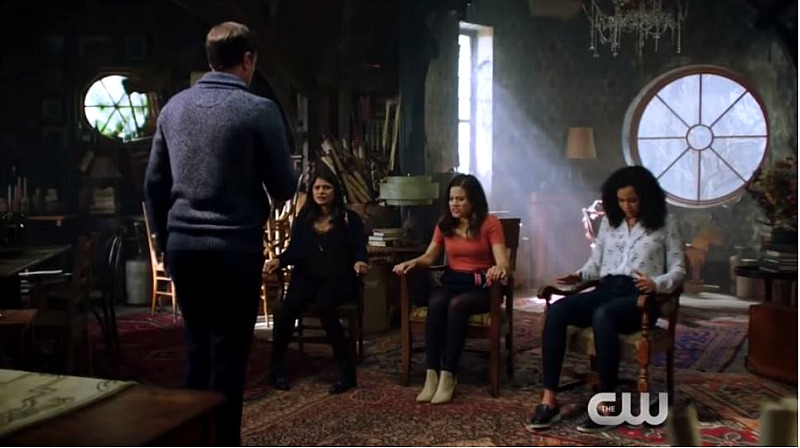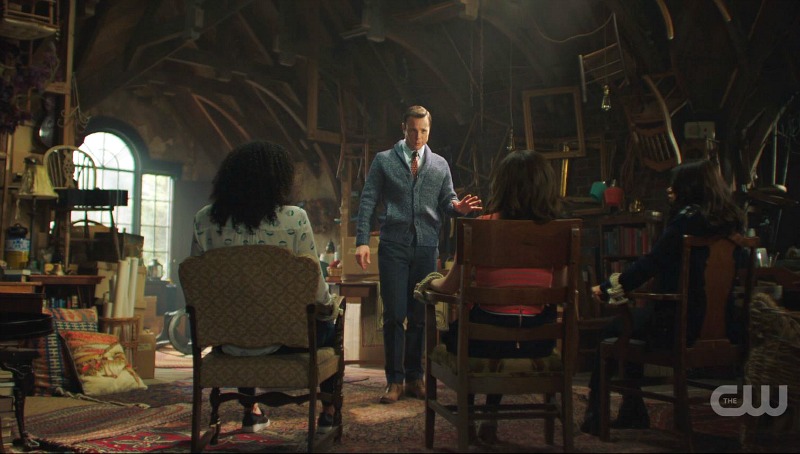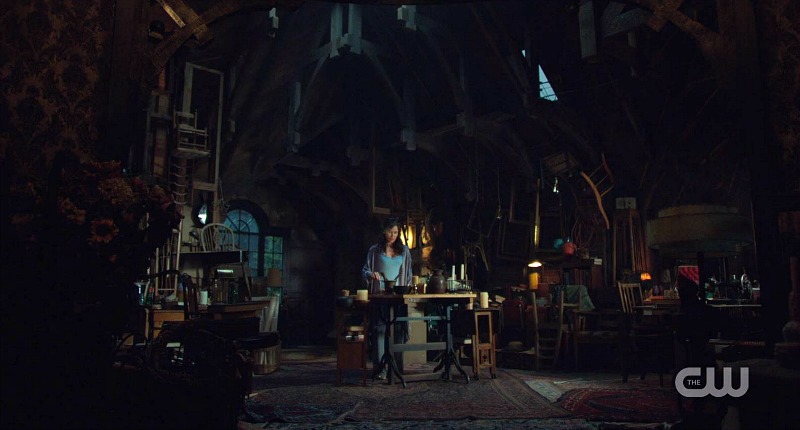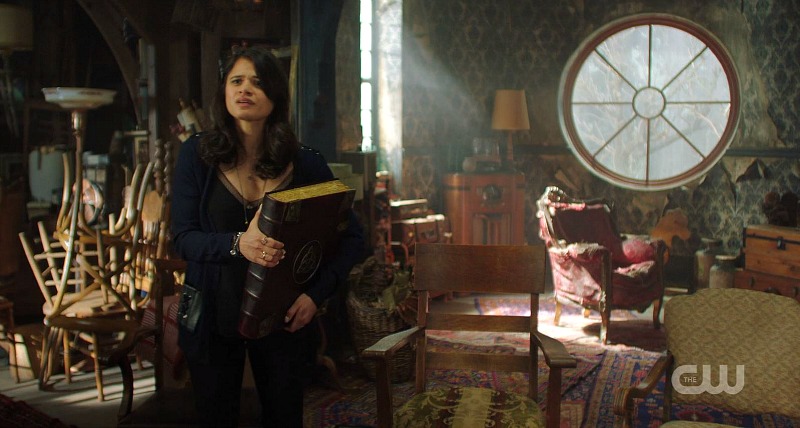 UPDATE:
where the pilot for "Charmed" was shot, but it has a different exterior: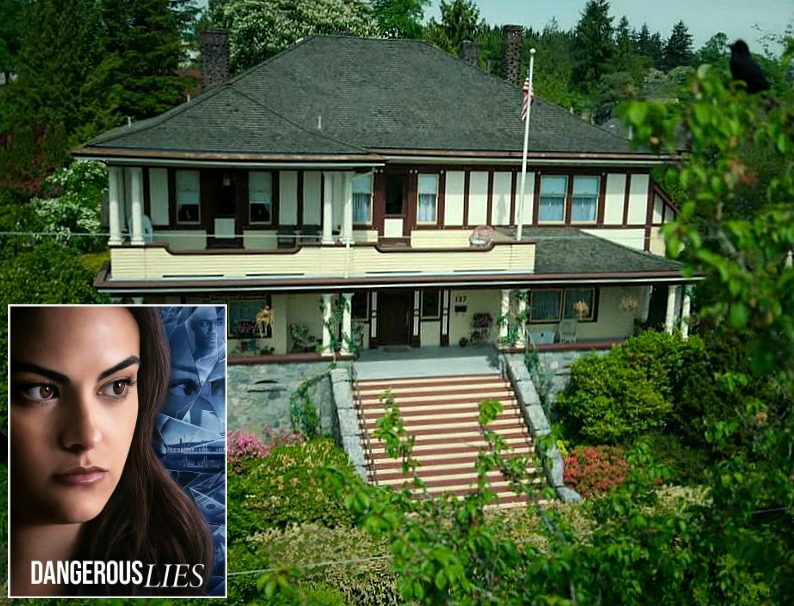 and see how the interiors look in the Camila Mendes movie "Dangerous Lives," too!

Visit my Houses Onscreen page to see the others I've featured, listed A-Z.