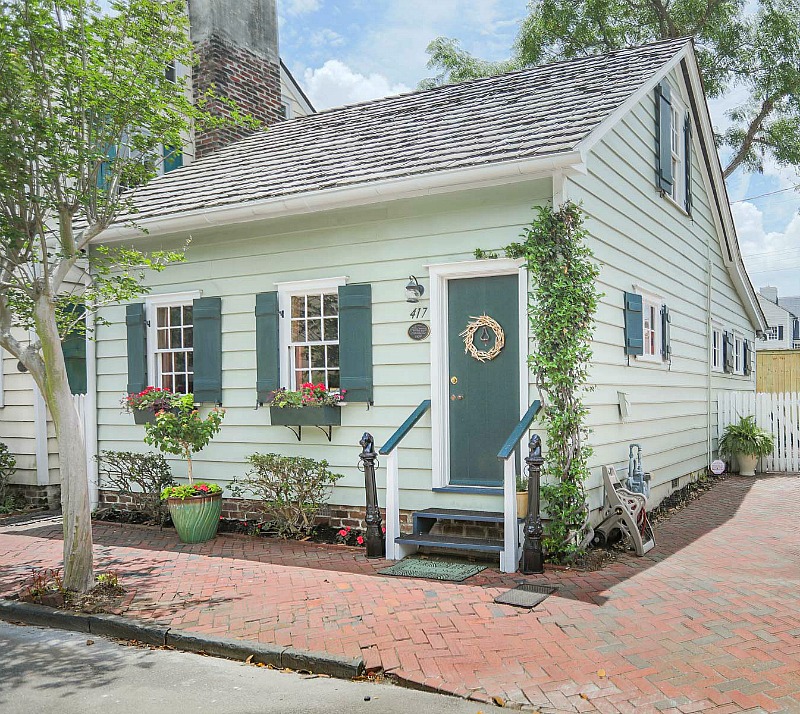 There are two things that always grab my attention: 1) a charming cottage and 2) houses with history. So I was excited to see this one in Savannah, Georgia, which happens to be both!
They don't get much more charming than this one, which is listed on the National Register of Historic Places. Not only that, but it's a vacation rental where you can stay on your next visit to the area.
It was built 200 years ago by John Ballon, "a free man of color." I have a book about old cottages you can find in Savannah like this one, and there's an entire chapter devoted to it and its history. Take a look!
Note: There are Amazon affiliate links in this post that may earn me commission.

Freeman's Cottage in Savannah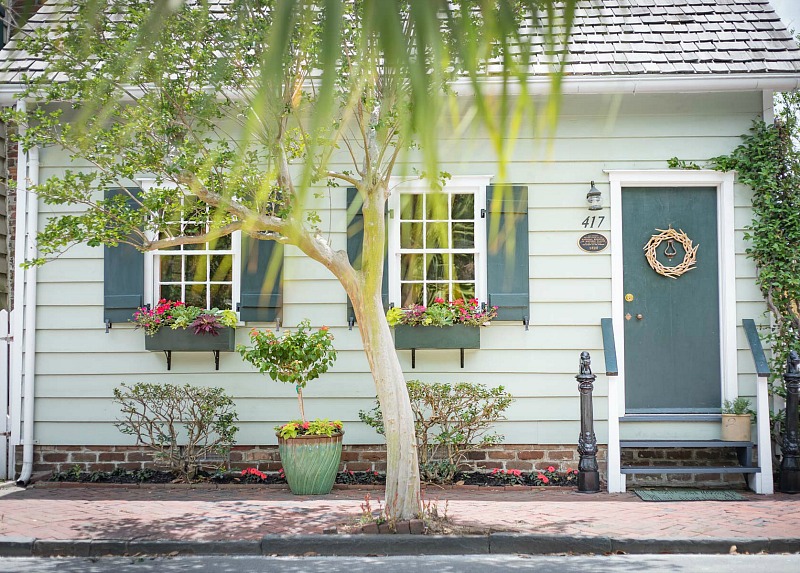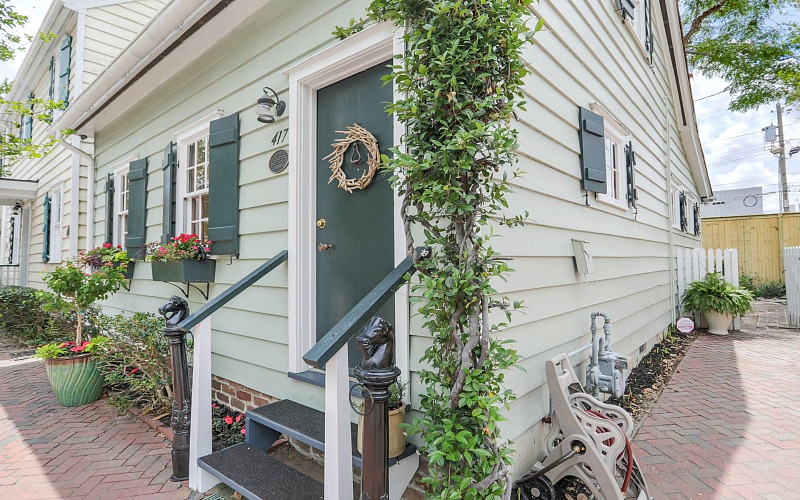 The listing says:
Located downtown in the heart of Savannah's Historical District, this charming Savannah vacation rental comfortably accommodates up to four people and features on-premise parking and a secluded garden patio.
Enjoy the modern amenities of home while experiencing historic Savannah, including a washer/dryer, high-speed wifi, and free, on-site parking.
Nestled between Warren and Washington Squares, Freeman's Cottage is conveniently located within walking distance to shops, restaurants, theaters and other points of interest. With the picturesque garden patio, the Cottage is ideal for those celebrating an anniversary or special occasion.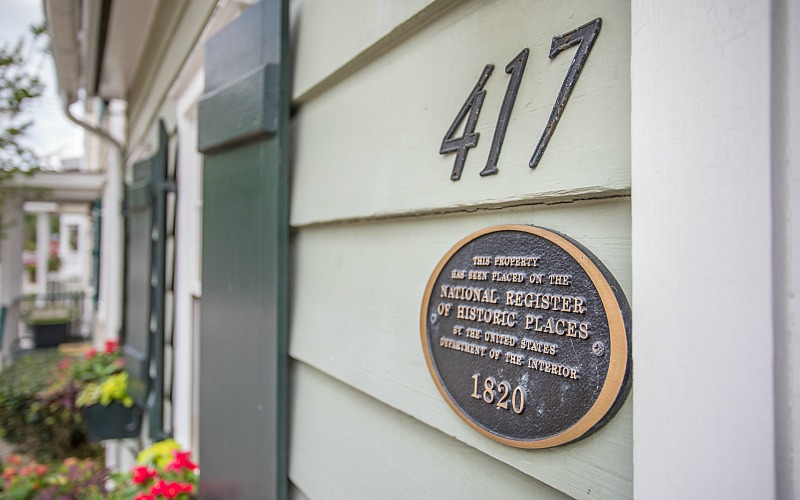 "The beautiful wood used in the living area makes the space warm and inviting.
Open to the kitchen, you'll never miss a beat of the conversation."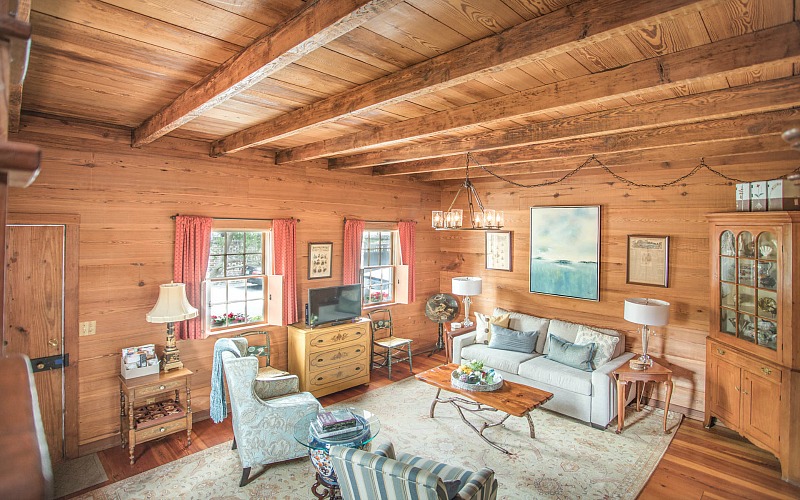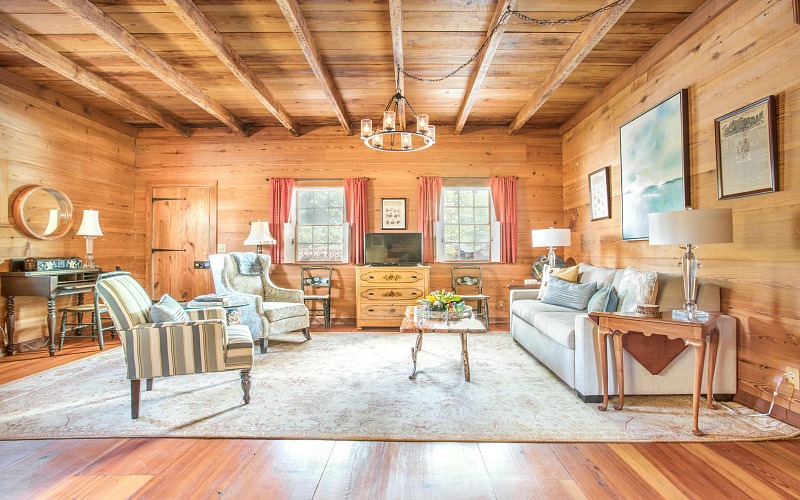 I learned more about Freeman Cottage's history in Susan B. Johnson's book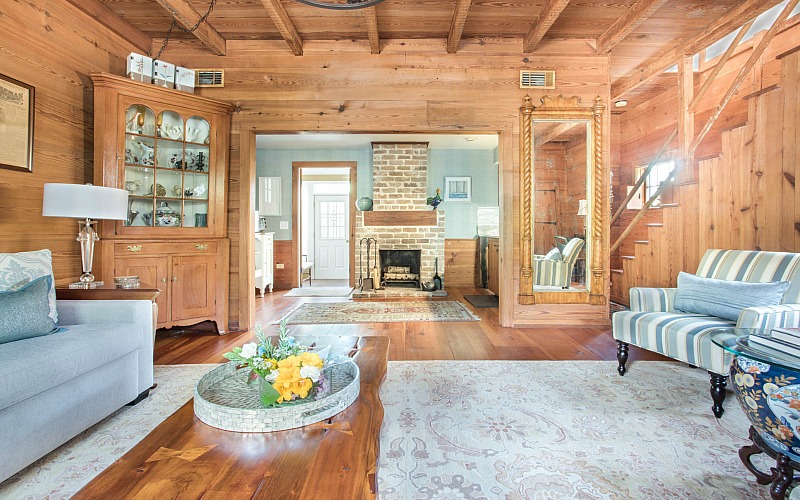 John Ballon was one of about 500 free persons of color in the city at the time, many of whom arrived in the late 1700s after the Haitian slave revolt.
Although they were no longer slaves, life was far from easy for them.
For instance, they were required to pay $100 and register within 30 days of their arrival in Savannah. If they didn't come up with the money, they could be whipped or jailed.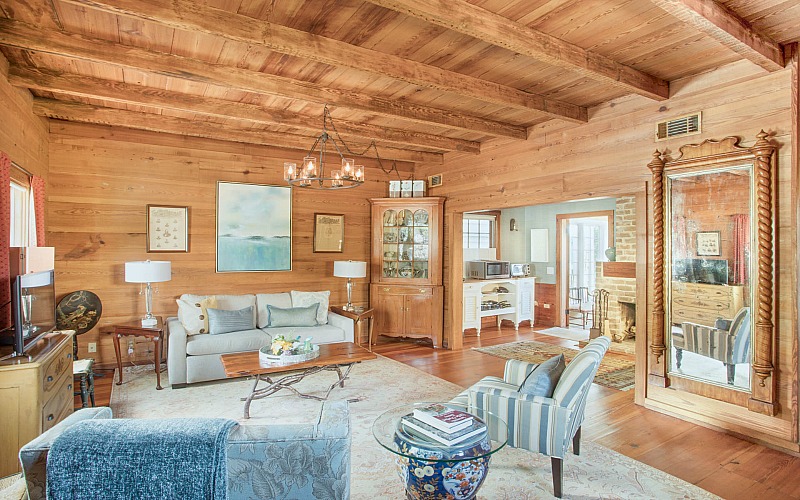 Making things even more difficult, they weren't allowed to engage in any kind of
business transaction and couldn't own real estate without a legal guardian.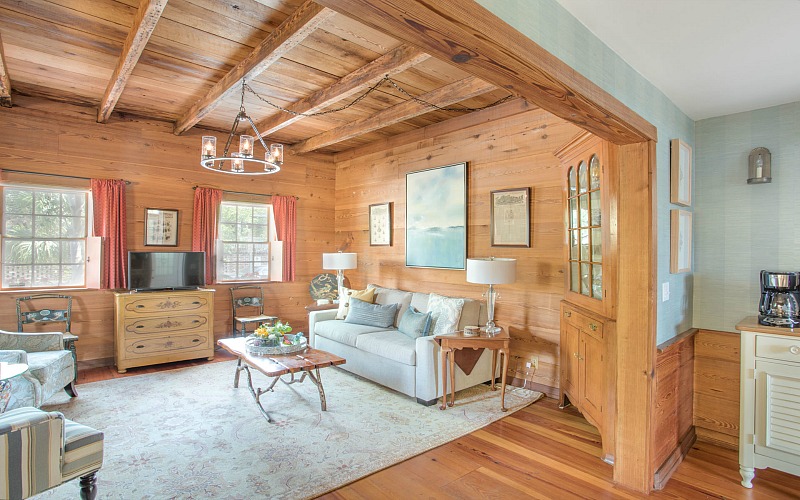 A legal guardian was required to post a $7,000 bond and assume responsibility
for his ward, so it was no easy feat to find someone willing to do it.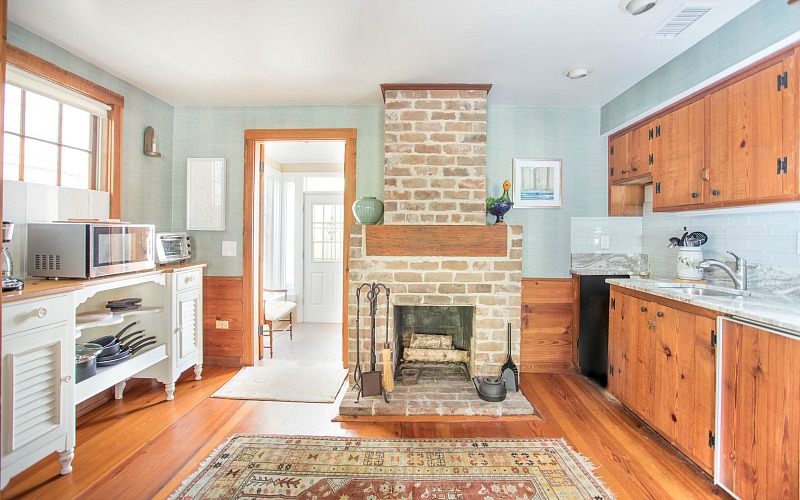 Records show that John Ballon had a guardian named Joseph Sullivan.
And that Ballon leased the lot that he built this house on.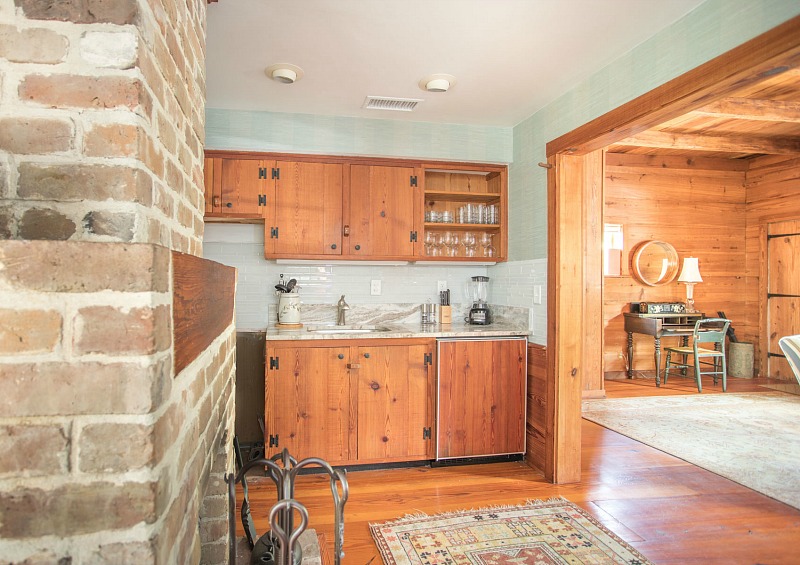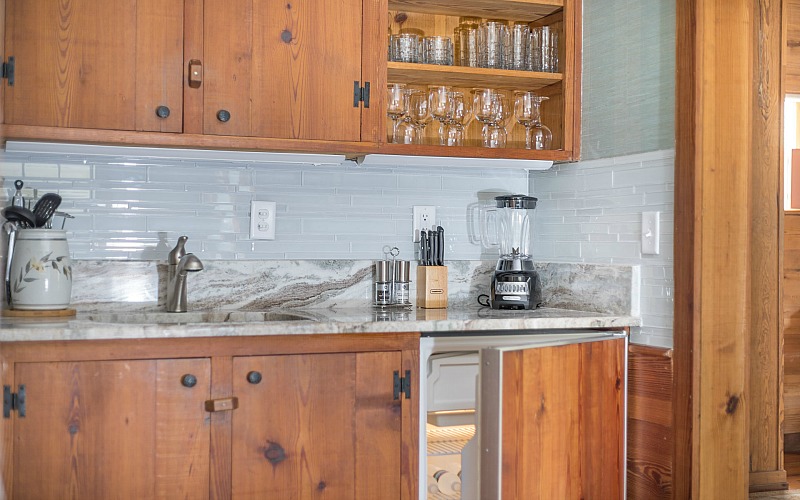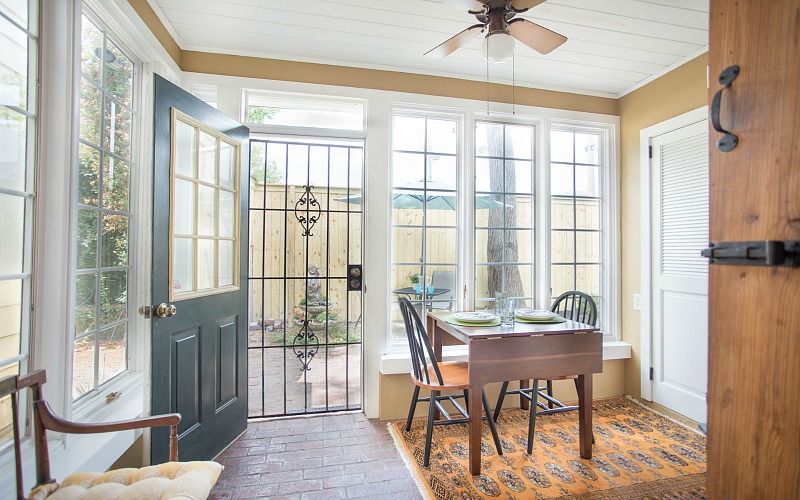 The listing says, "Enjoy a home cooked meal or leftovers from one of Savannah's many fine dining establishments in the sunroom, where you'll enjoy a view of the secluded garden patio."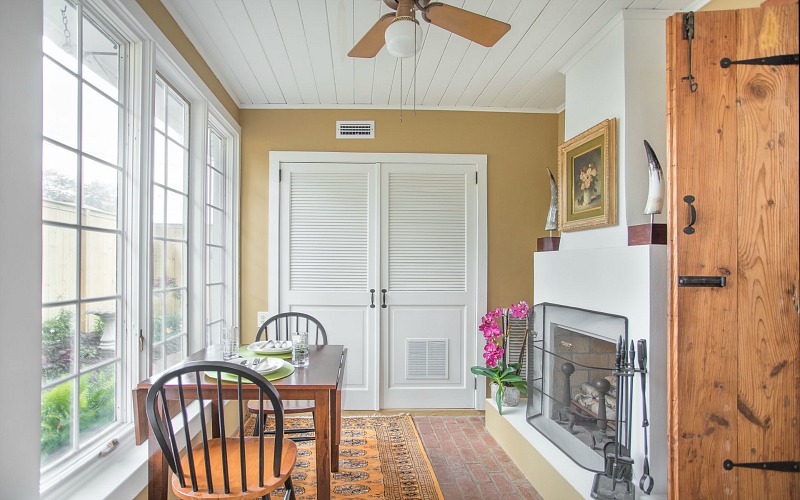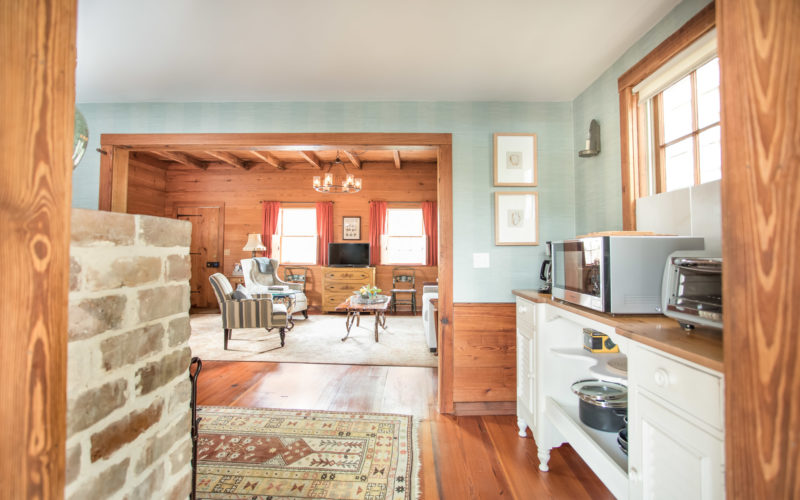 "The full bath has a walk-in shower and large wooden vanity."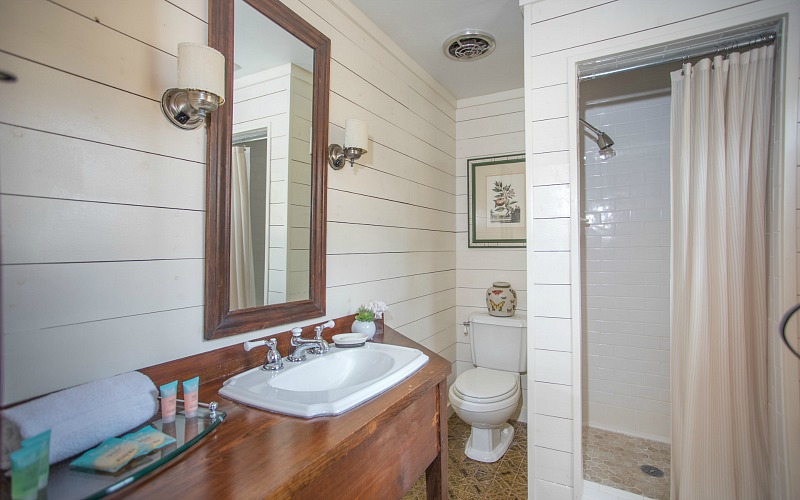 "The bedroom is located upstairs and has a queen sized bed you can relax into after a busy day of exploring."
Michael, the homeowner, tells me the beams in the upstairs bedroom loft "are all hand-numbered pieces of tree lengths so during building they knew placement."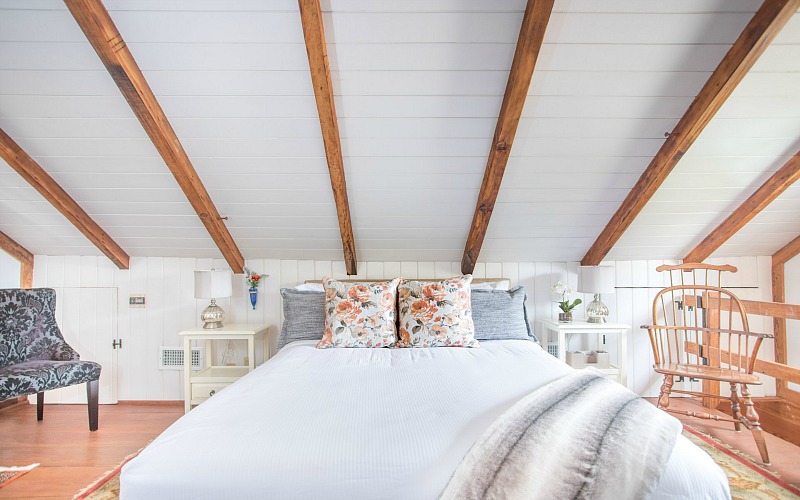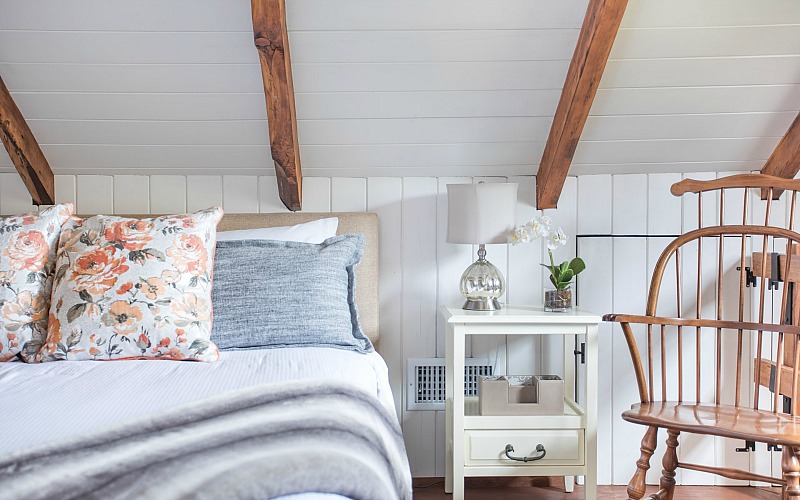 In the late 1800s and early 1900s, an Irishwoman named Catherine Sullivan lived in the cottage and operated a tiny general store that was built next door and shared a common wall and stoop.
The store was torn down in the 1970s.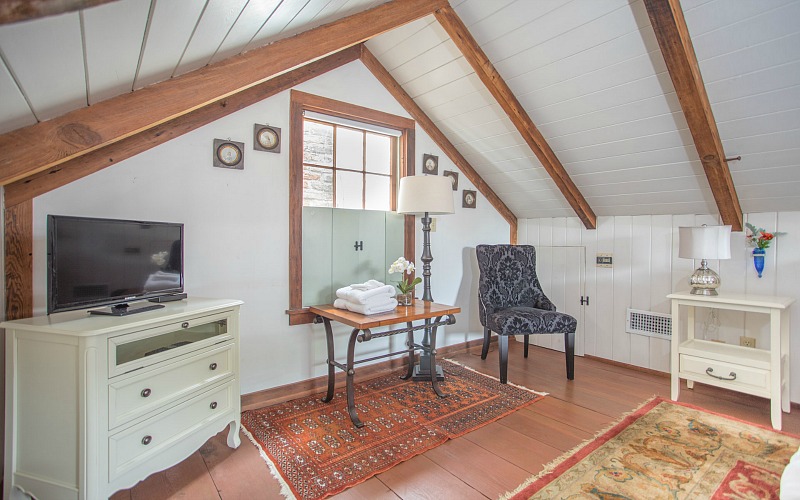 The cottage was showing its age by 1950 when it sold for $600.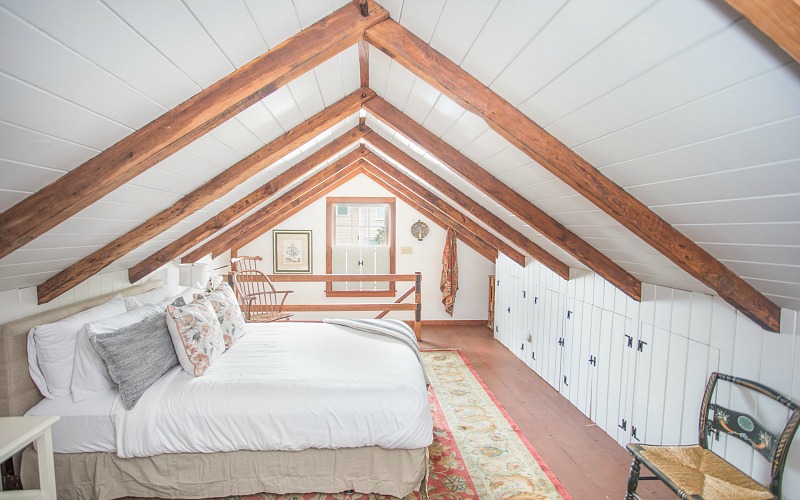 By the late '60s it was in even worse shape and sold for a mere $10.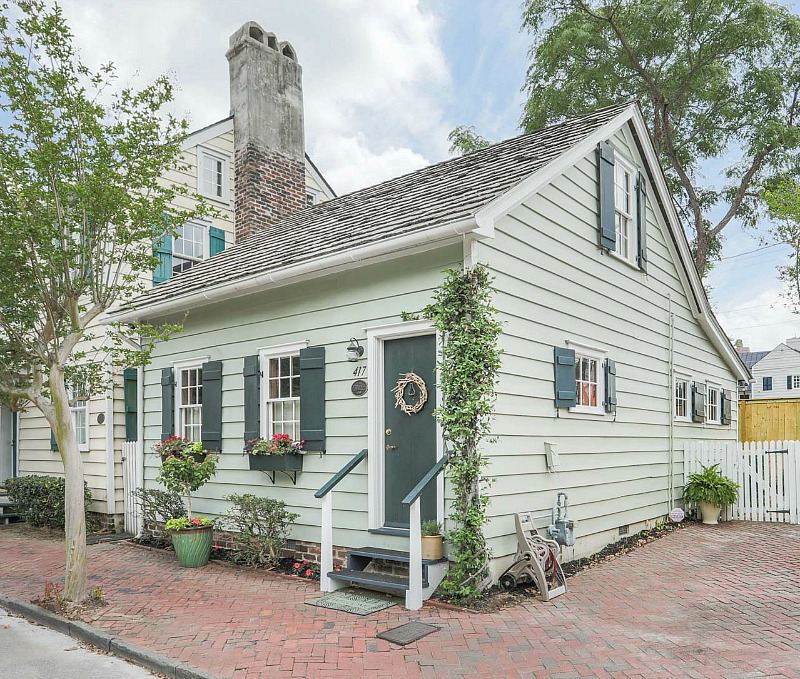 Thankfully, it has been beautifully restored and updated since then!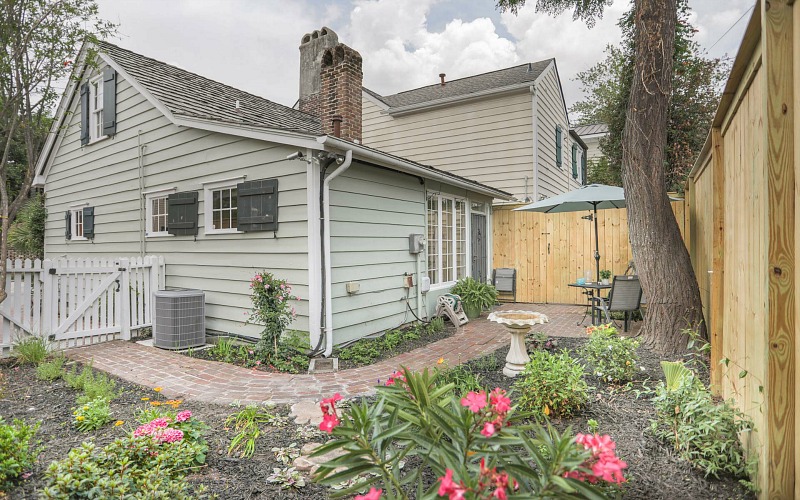 As a former English major, I feel compelled to tell you that the famous writer Flannery O'Connor was born in Savannah. Her childhood home is now a museum you can visit while you're in the area.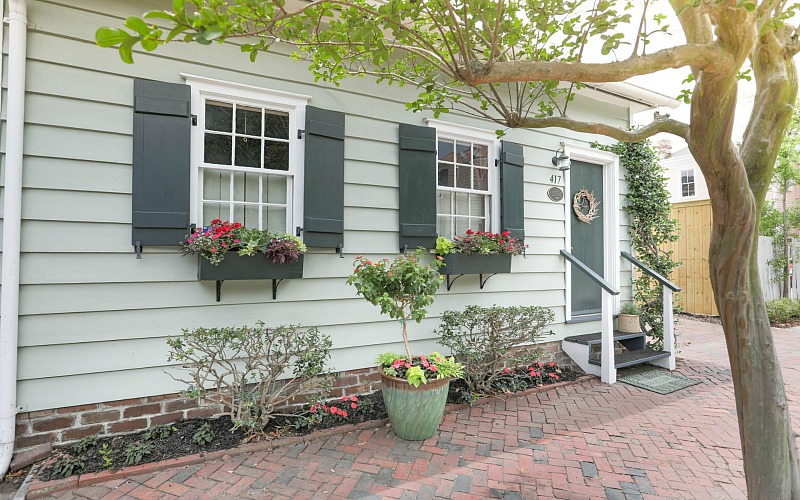 I loved learning about this one. Thanks to Michael J. Skaff and Paul Giguere for letting me share this cottage with you. If you have a house you think my readers would like to see, Contact Me!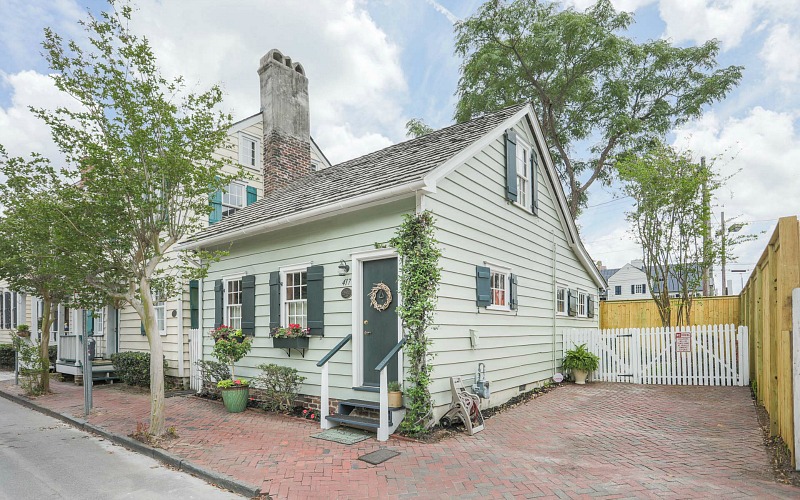 For more photos and information about Freeman's Cottage at

Photography credit: Pablo Aguilar.