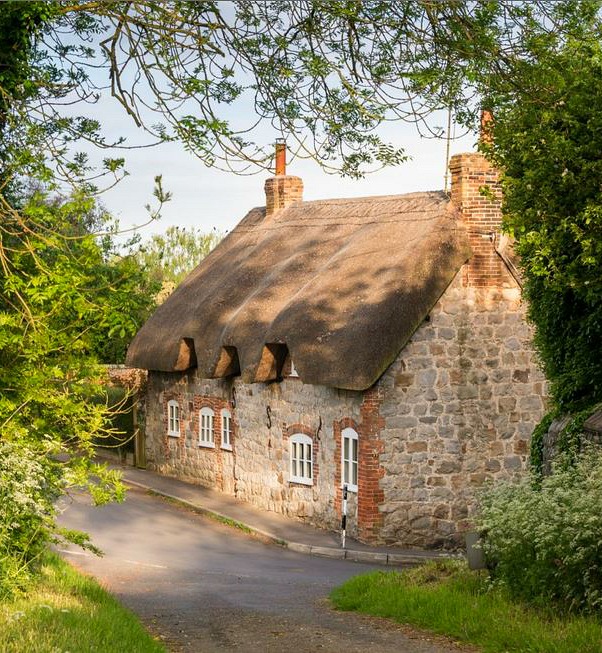 Meet my cottage crush of the moment: a 17th-century thatched-roof home in Wiltshire, England. The listing says, "Thatched with golden wheat straw and sprinkled with magic, Faerie Door Cottage is a dream holiday home plucked straight from the pages of a story book."

Faerie Door Cottage
"Wander down the church path in the charming village of West Overton and discover this little pot of gold at the end of the lane… A fairytale cottage with a grown-up guise, this luxury self-catering cottage is set in the heart of the Wiltshire countryside."
"Inside, muted pinks and lavender minks soften the heavy oak beams and terracotta stone floors, which glow a warm ginger beneath the two flickering log fires."
"The quirky design of this 17th-century cottage is sure to charm. Two spindly staircases lead up to the dreamy first floor; the first arrives in the king-sized master bedroom, whilst the other takes you up to the cosy snug area."
"There is a zip-and-link bedroom which leads through from the snug, and through the old faerie door on the other side is the beautiful family bathroom, which shares Jack and Jill access with the master suite."
Curious about the difference between a faerie and fairy? I found an interesting discussion about the spellings here.
Wiltshire is a county in South West England notable for its pre-Roman archaeology: "The Mesolithic, Neolithic and Bronze Age people that occupied southern Britain built settlements on the hills and downland that cover Wiltshire. Stonehenge and Avebury are perhaps the most famous Neolithic sites in the UK."
The Standing Stones of Avebury are only a few miles from the cottage:
The Cottage Garden:
It would be nice to feel like Kate Winslet for a day in a cottage like this, wouldn't it? 🙂
For more photos and rental information about Faerie Door Cottage, visit Unique Home Stays. Thanks to Carolyn for telling me about it!

P.S. Visit my Cottages page to see more, including…
I've been listening to Holly Williams' hauntingly beautiful album "The Highway" a lot lately, so I was excited to see her home featured in Country Living. She decorated her…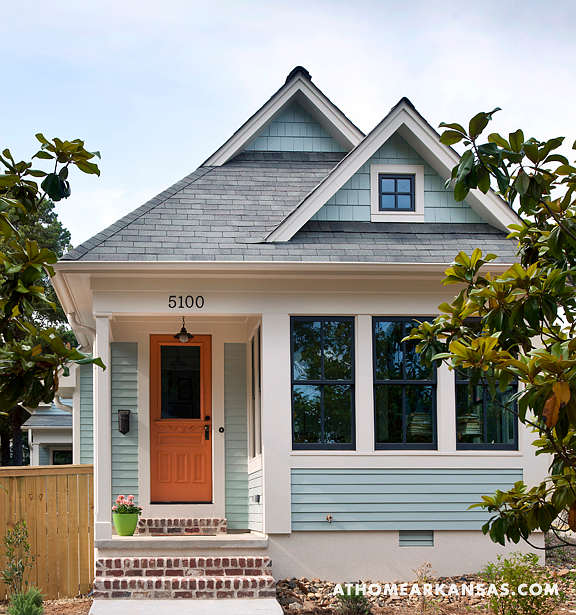 When this charming blue house with the orange door popped up in my Pinterest feed, I had to track down more pics to see inside. I learned it's a…