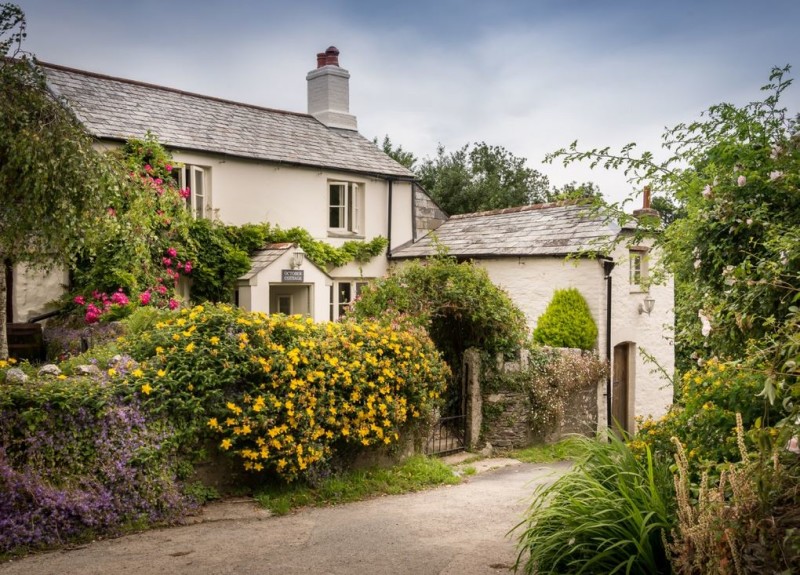 I was totally charmed when I saw this old house with the name "OCTOBER COTTAGE" over the front door. I wish I could spend October here!
It's a holiday rental "nestled in the pretty moorland village of Rilla Mill in Cornwall, where peace and tranquility promise only to be disturbed by the sweet melody of birdsong."
October Cottage, which is also known as Elysian, sits in a secluded rural village in East Cornwall.

October Cottage in Rilla Mill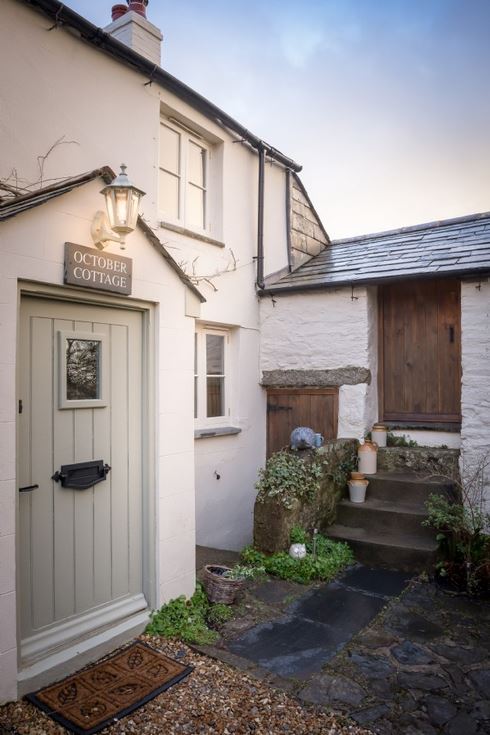 The listing says:
Pared-back neutrals and original wood floors create a natural backdrop for an indoors-outdoors theme. Textured fabrics, loose linens and upcycled furnishings sit alongside inspired collections of ornithological art.
The master bedroom has a king-size bed with bespoke botanical headboard and deep feather duvet dressed in French linen, and the two double bedrooms are equally as stylish and sumptuous.
Traditional hand-crafted wooden windows let in the dawn chorus to coax you from dreamland in true fairytale fashion.
With its wooden floorboards, wonky walls and a warm Aga with whistling kettle…Elysian is brimming with enchantment and provides a real haven for relaxation.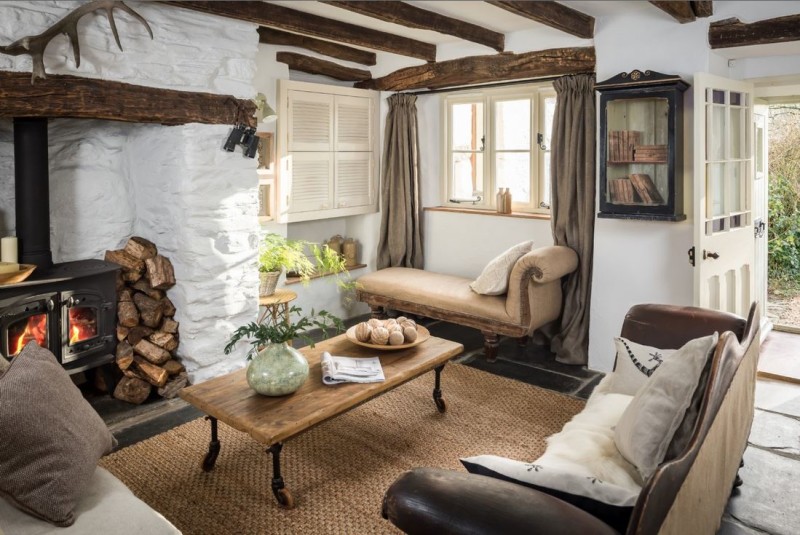 Property Advisor Sara says, "Approaching via winding country lanes, I felt as if I'd entered a children's book and stumbled across a magical moorland cottage."
"On balmy days, venture on foot from Elysian through woodland and past hidden caves and sparkling waterfalls to find a tranquil spot for a picnic."
Need a holiday? Check the listing for more photos and information.

Thanks to Unique Home Stays for telling me about it.

Visit my Cottages page to see more favorites I've featured!