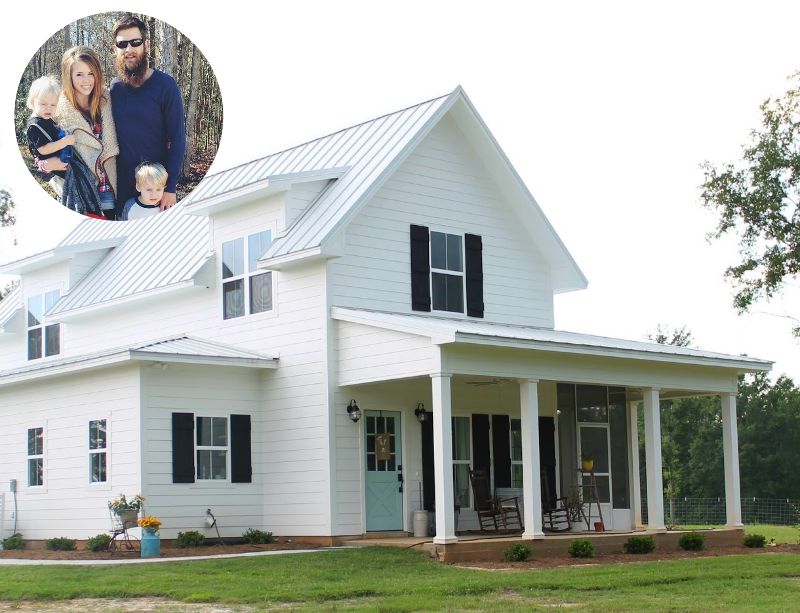 After I featured 5 versions of the Sugarberry Cottage house plan recently, a reader told me about Brittany's, and I think it's my favorite yet!
She built it with her husband Andy and says, "I am totally living out my dream on a little piece of land in a little white farmhouse in north Louisiana. Every day I am surrounded by my two stinky boys, crazy chickens, moody cows, and a cute little Pomeranian…and it is such a dream!"
She's sharing her Sugarberry Cottage with us today, so take a look…

Building Their Sugarberry Cottage:

Construction began late last year. Brittany says:
We had family land and we knew we wanted to build and raise our family there, but we had no idea what we wanted. I finally clicked on the Southern Living House Plans home page, typed in all criteria for what I was looking for, and BOOM! The Sugarberry Cottage was the first thing to pop up on the screen.
I saw it, I fell in love immediately, and said, "This is it! This is our forever home!" before even looking at the floor plan.
At first he thought I was joking. This house at 1,679 heated square feet was not any bigger than the home we had just sold, and we were moving because we thought we needed more room. But it made sense. The home was beautiful, the floor plan was perfect, there was not a foot of wasted space.
The Finished Farmhouse: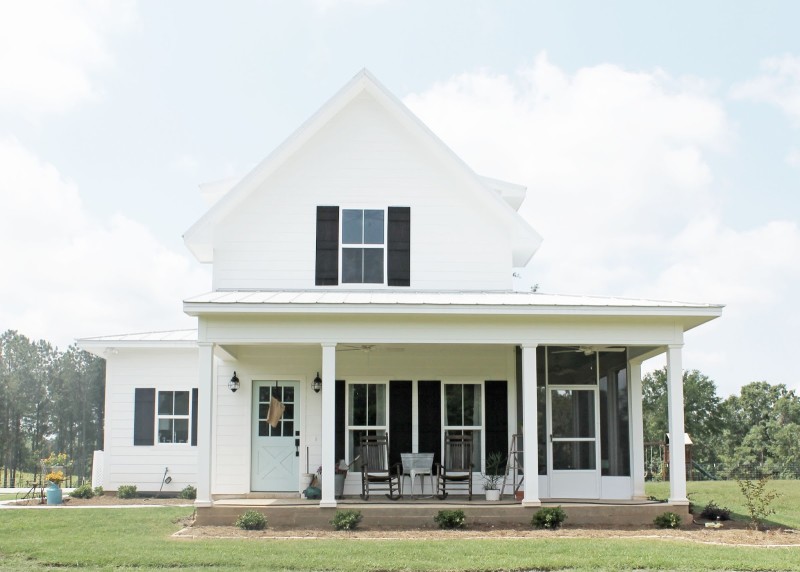 It has a white metal roof and black shutters for a classic farmhouse look.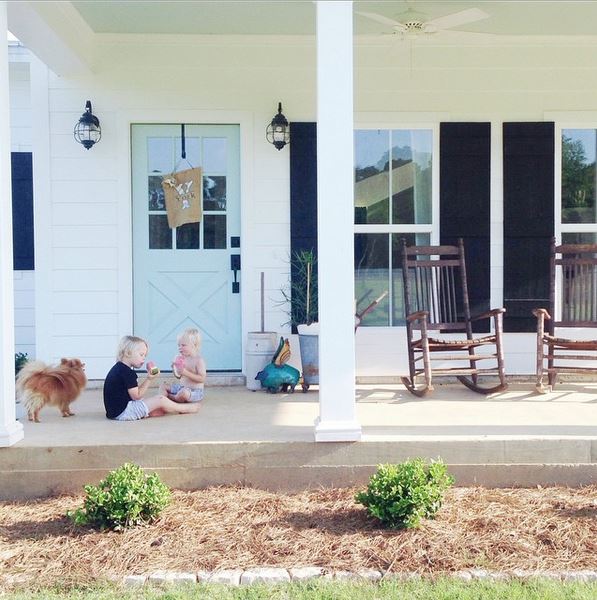 The front door and porch ceiling are painted Sherwin Williams "Watery."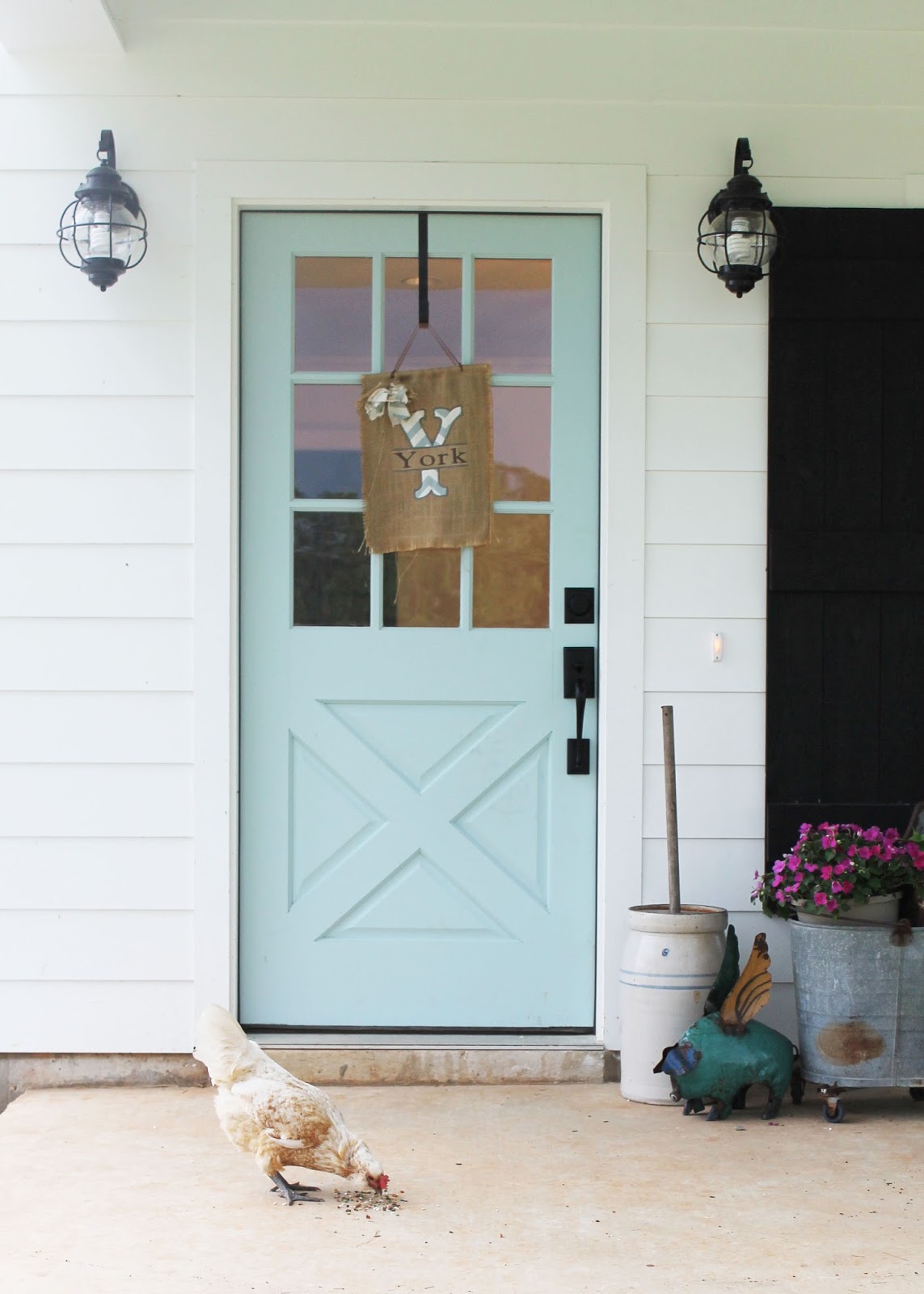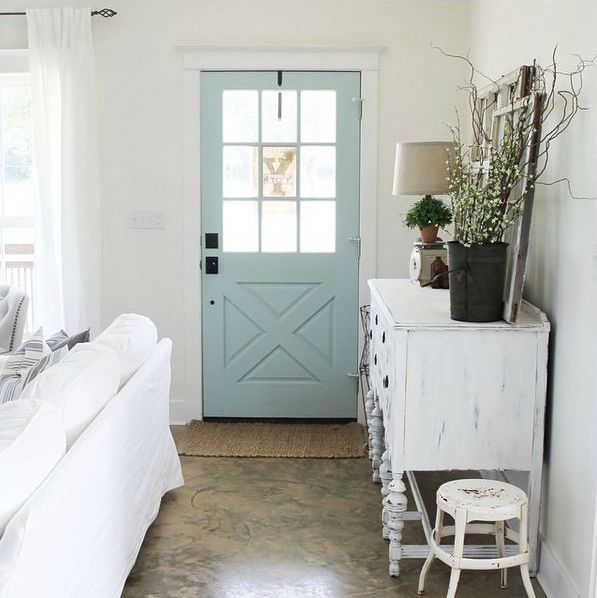 The Living Room: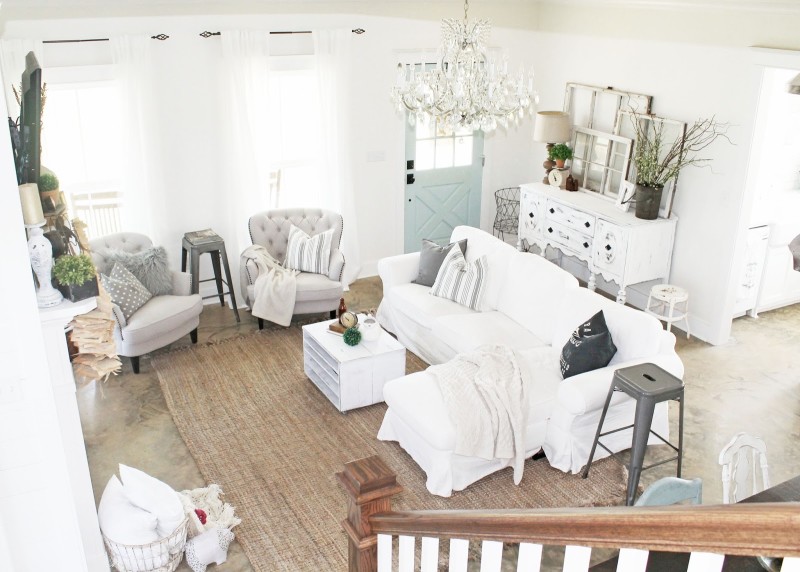 Love this "real life" photo of the room with the boys in it: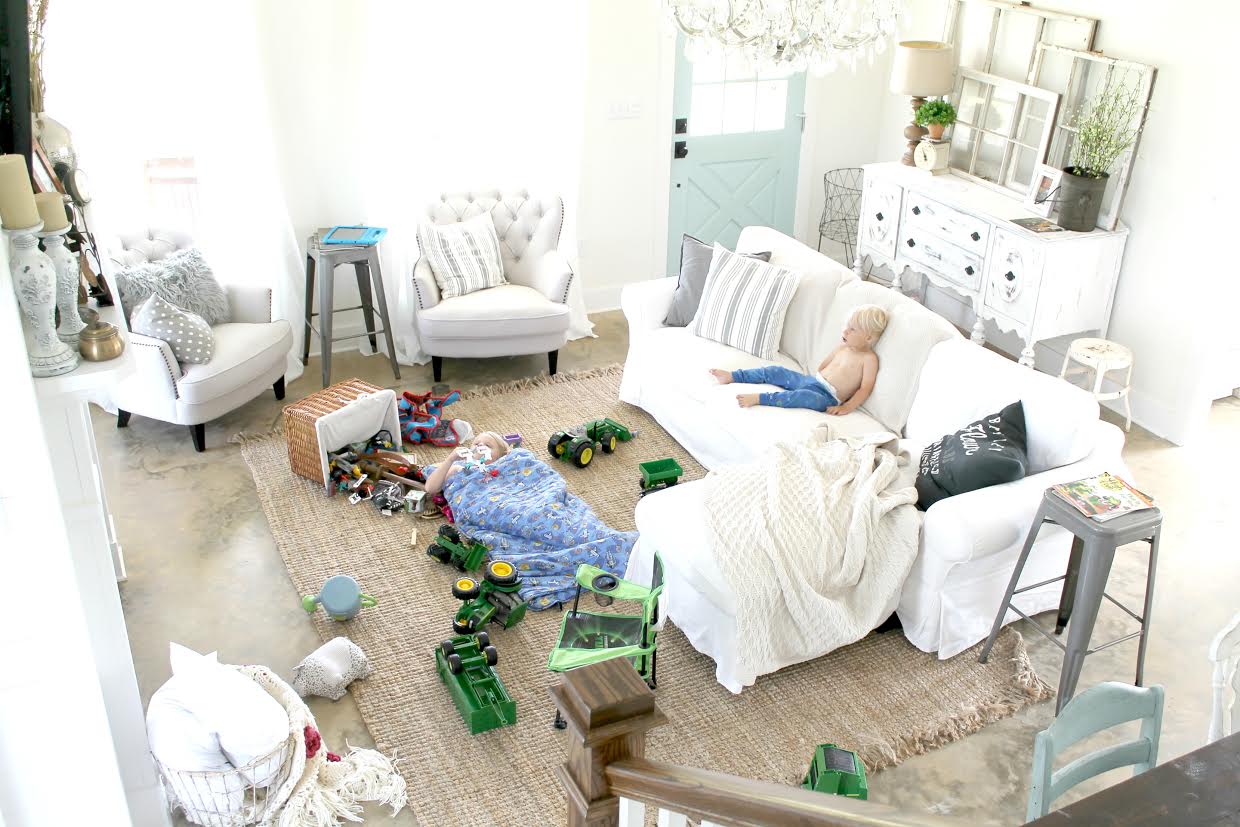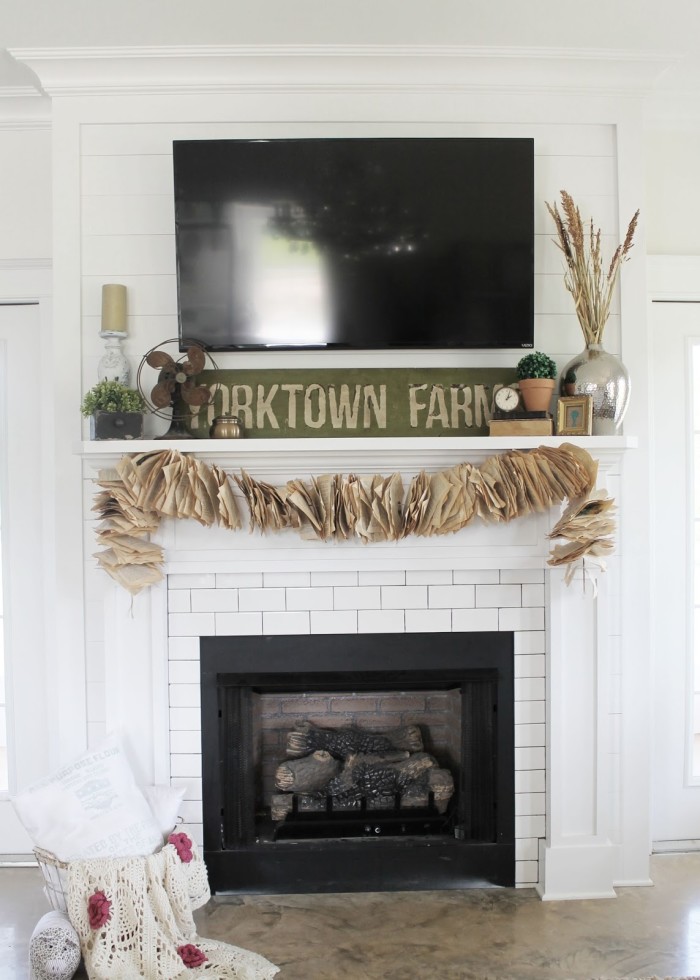 They went with polished concrete floors downstairs:
"The concrete floors are so easy to clean and maintain. Everything literally wipes right up. And if something gets spilled I don't panic about having to get it cleaned up immediately. It's just about indestructible. We had hardwood in our previous home and it had so many scuffs, scratches, and dents from the kids and their toys. One day we will have hardwood again, but while the kids are young, concrete was the way to go for us."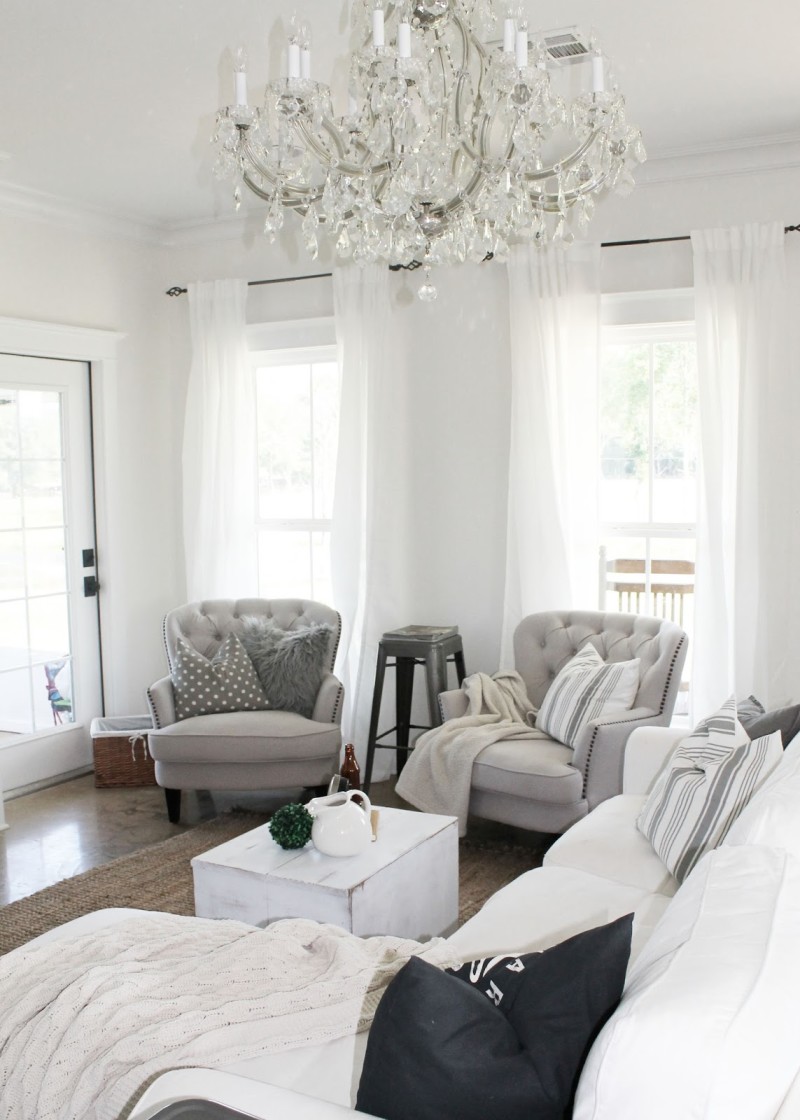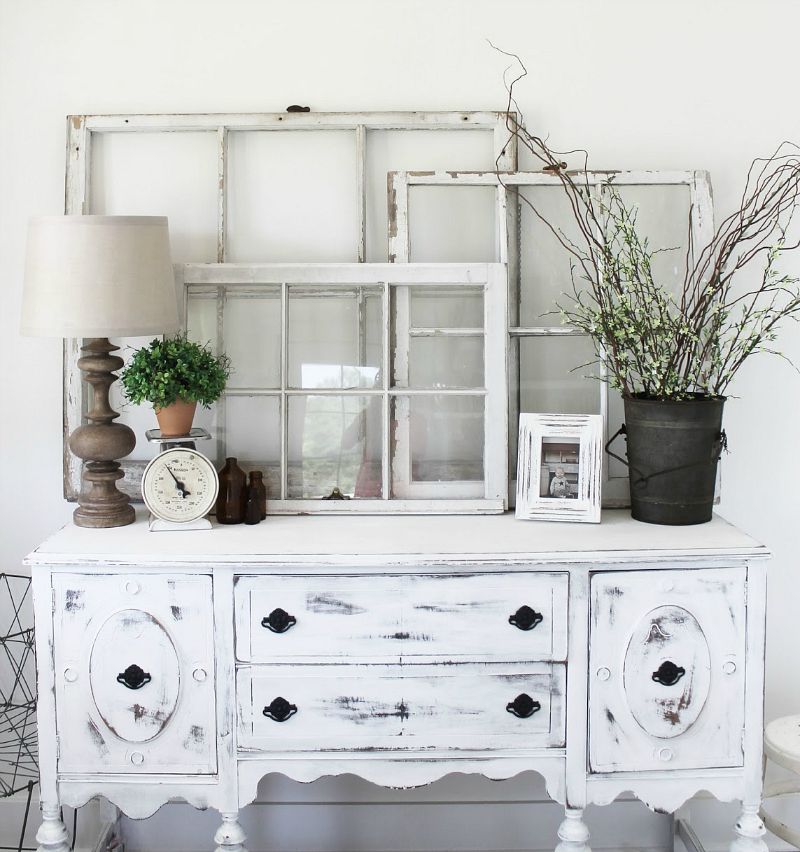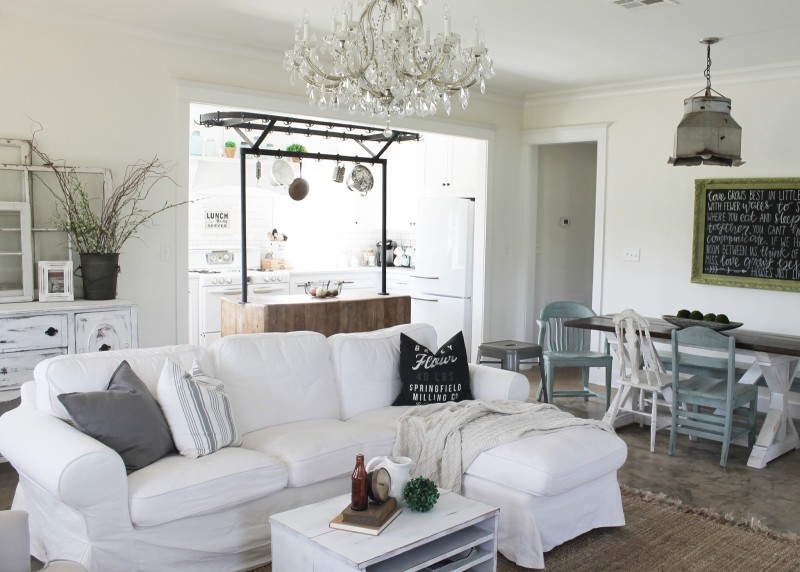 The Kitchen: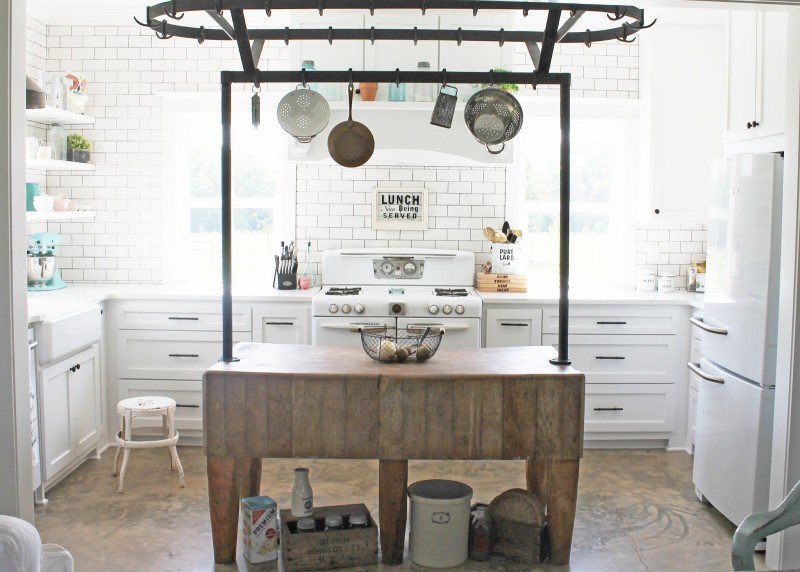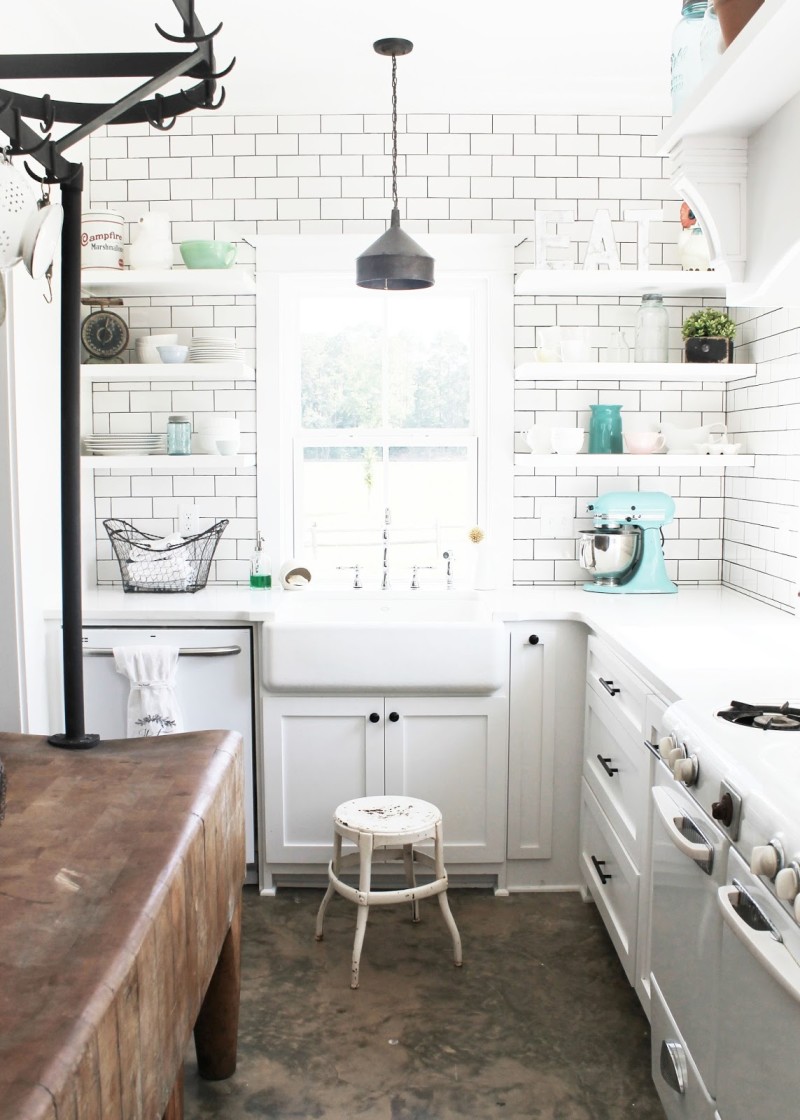 She found a vintage Magic Chef stove for it: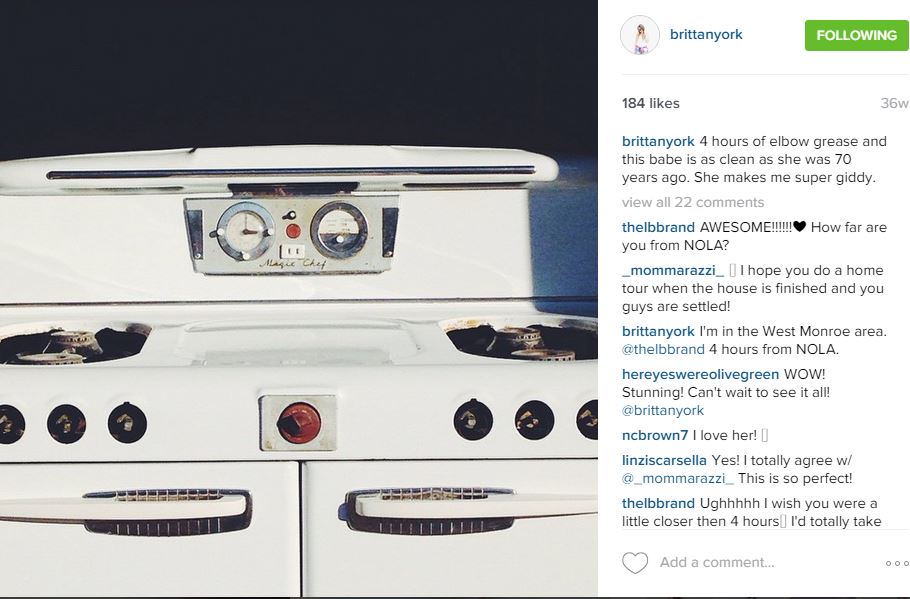 She posts a lot of beautiful photos on Instagram, so you should probably be following her, btw. 🙂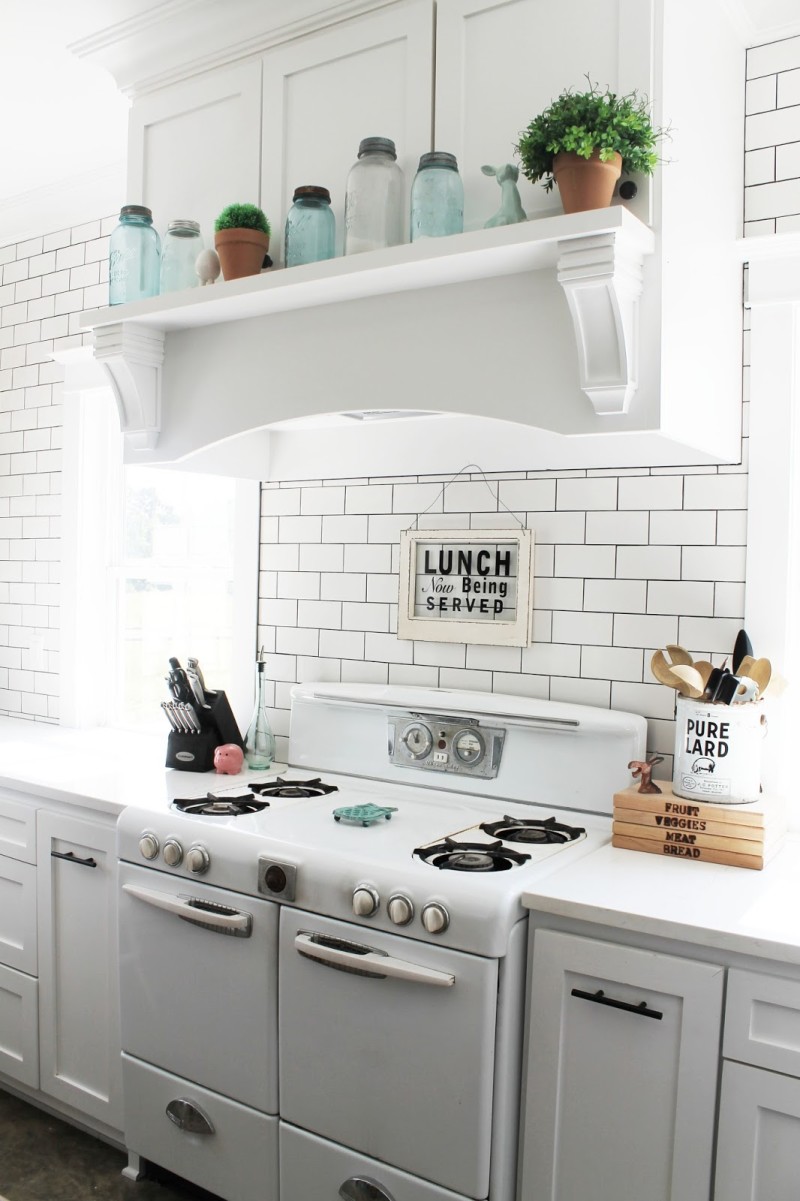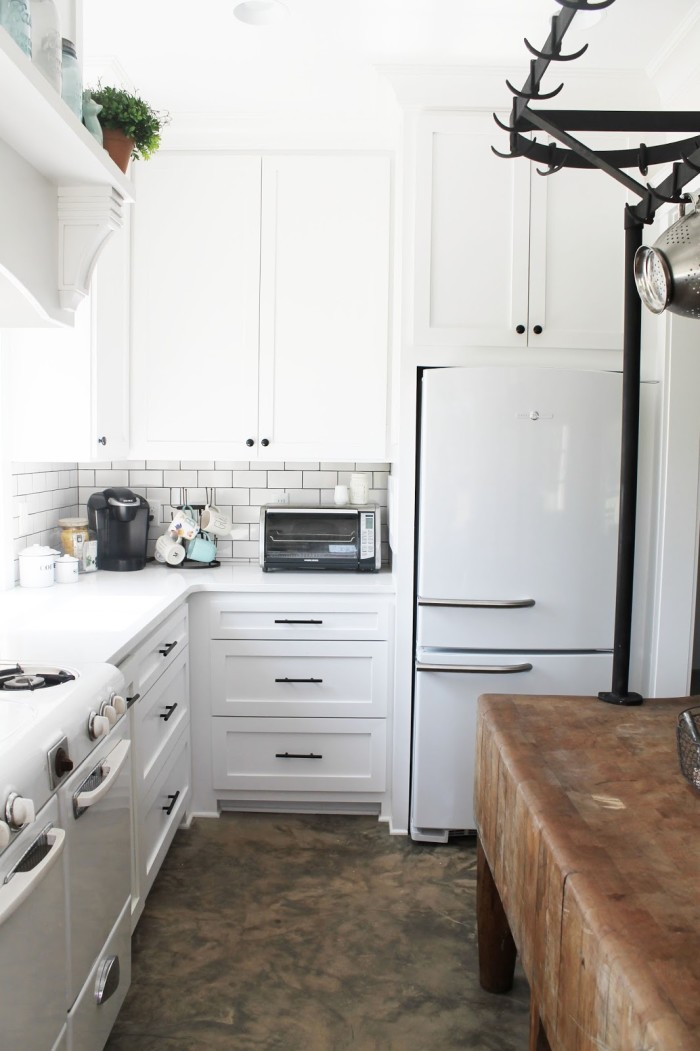 The Bedroom: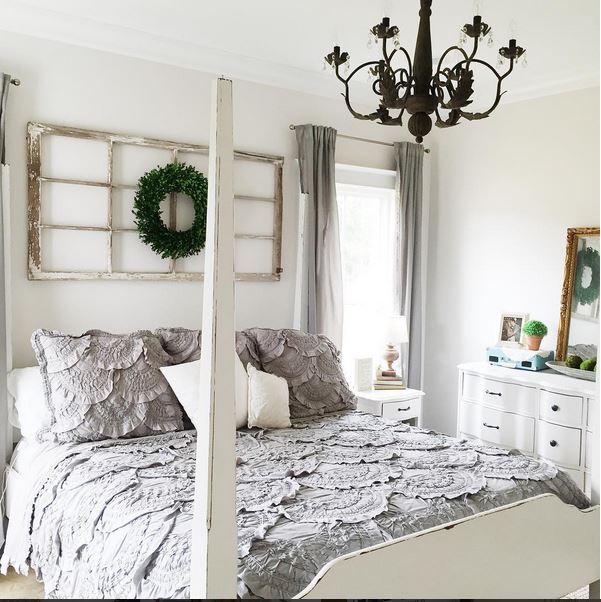 Master Bath: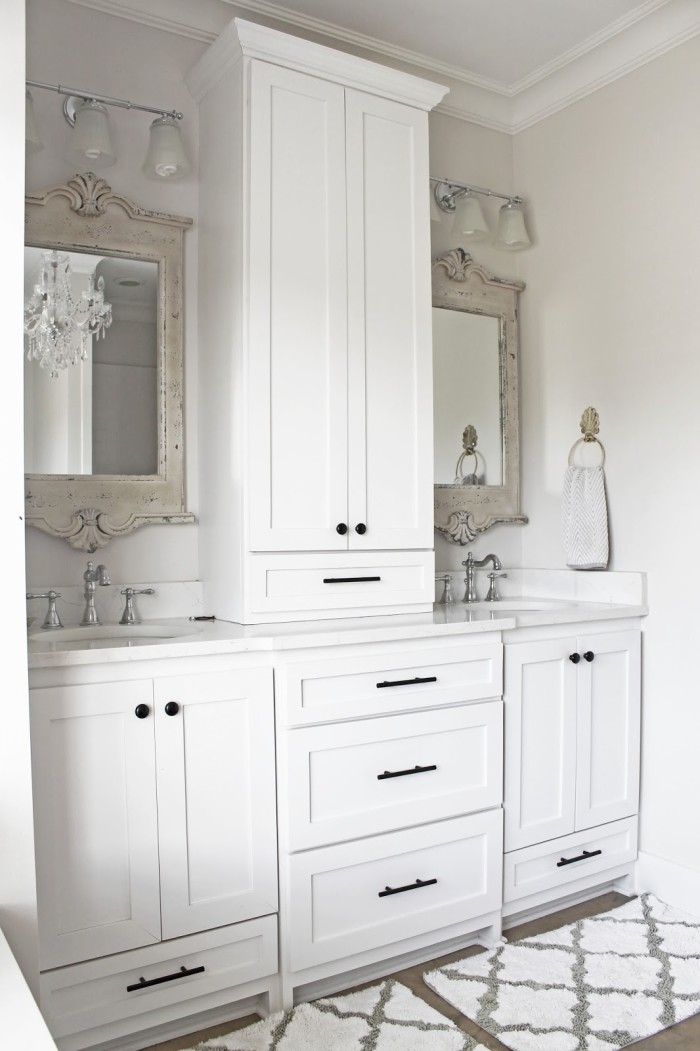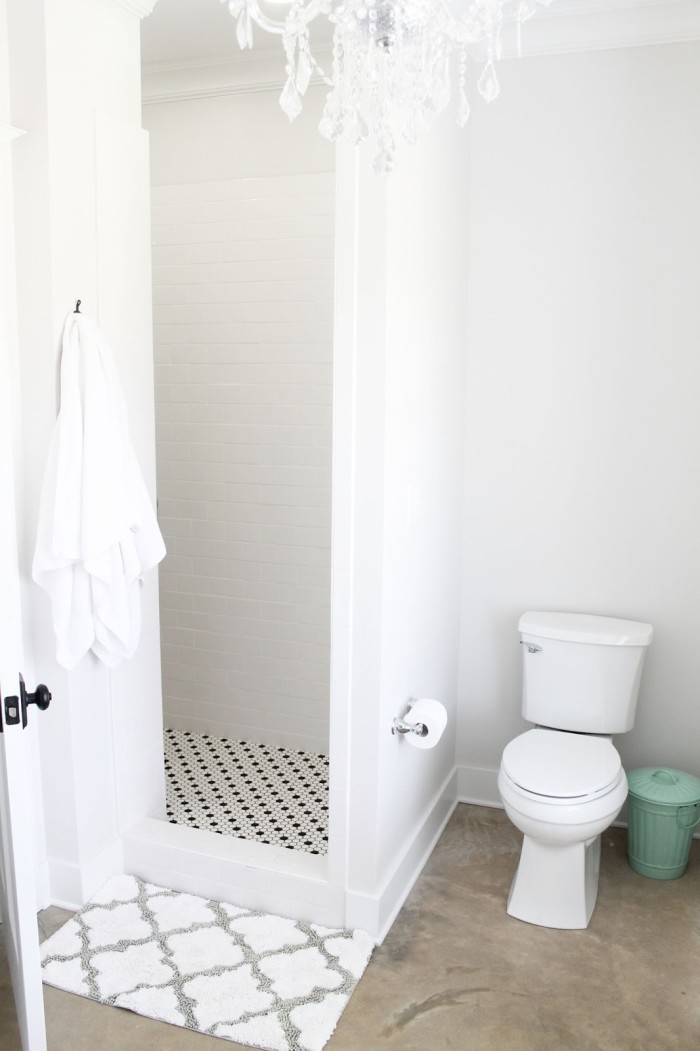 Dining Area: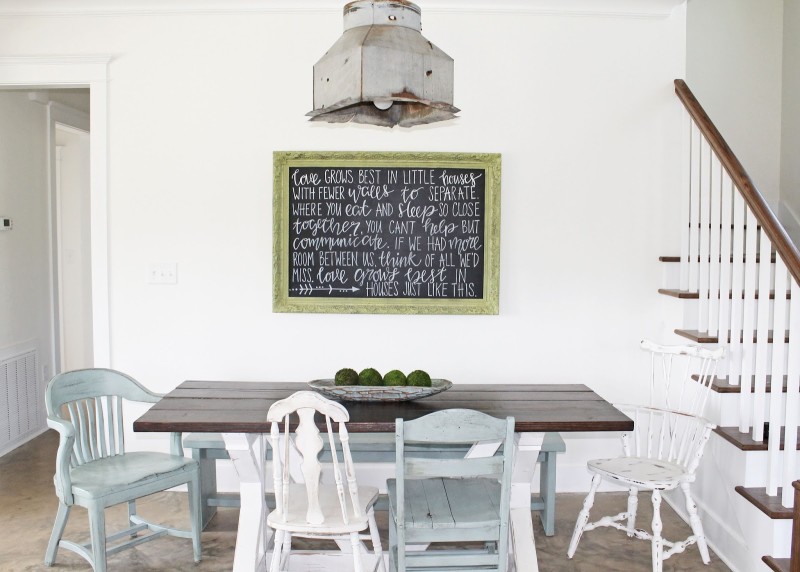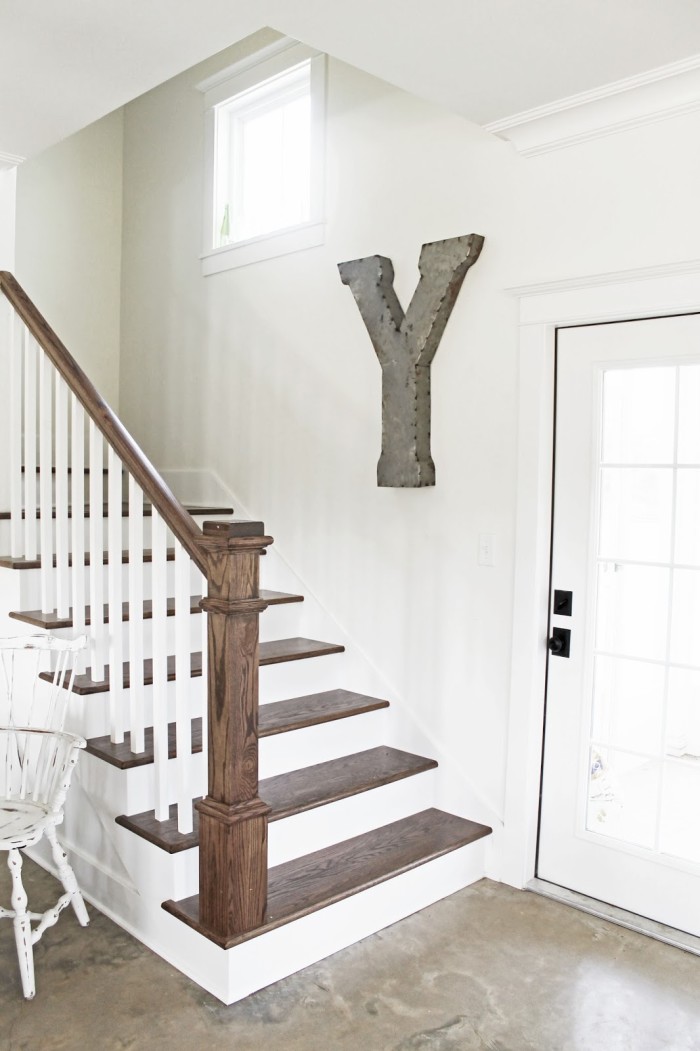 Upstairs Landing: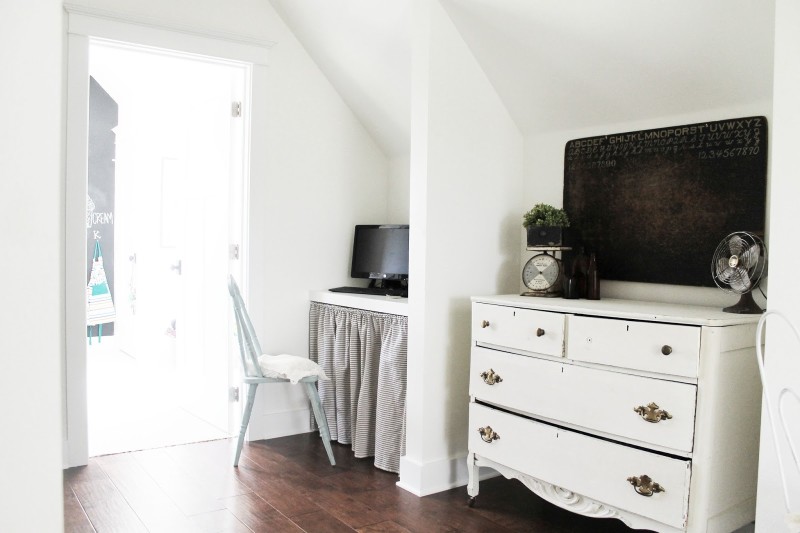 The Playroom: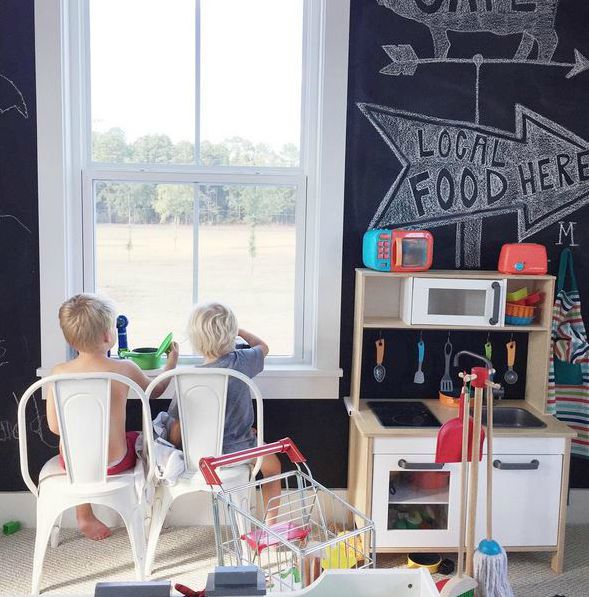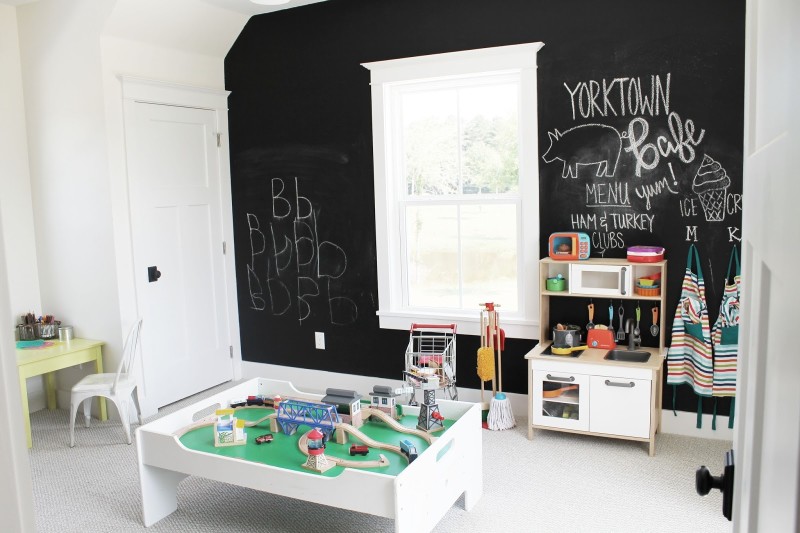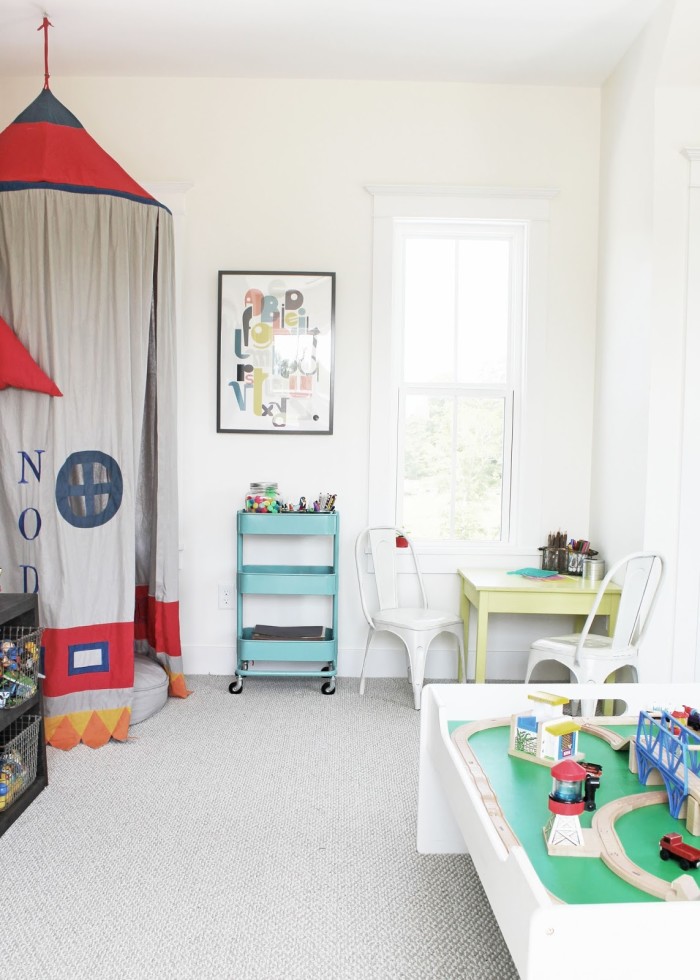 Knox & Madden's Bedroom: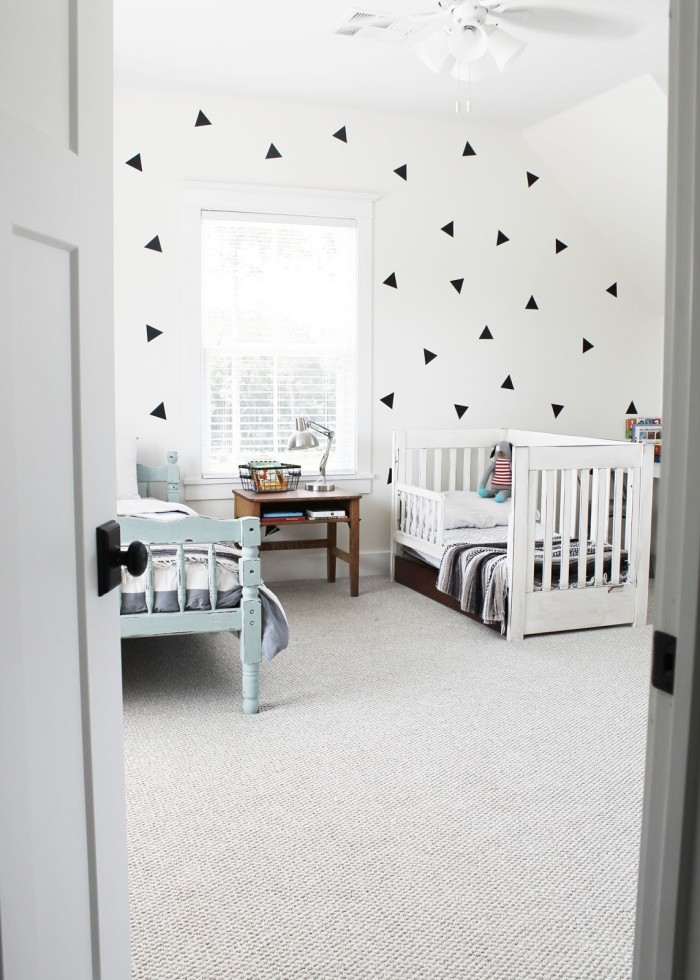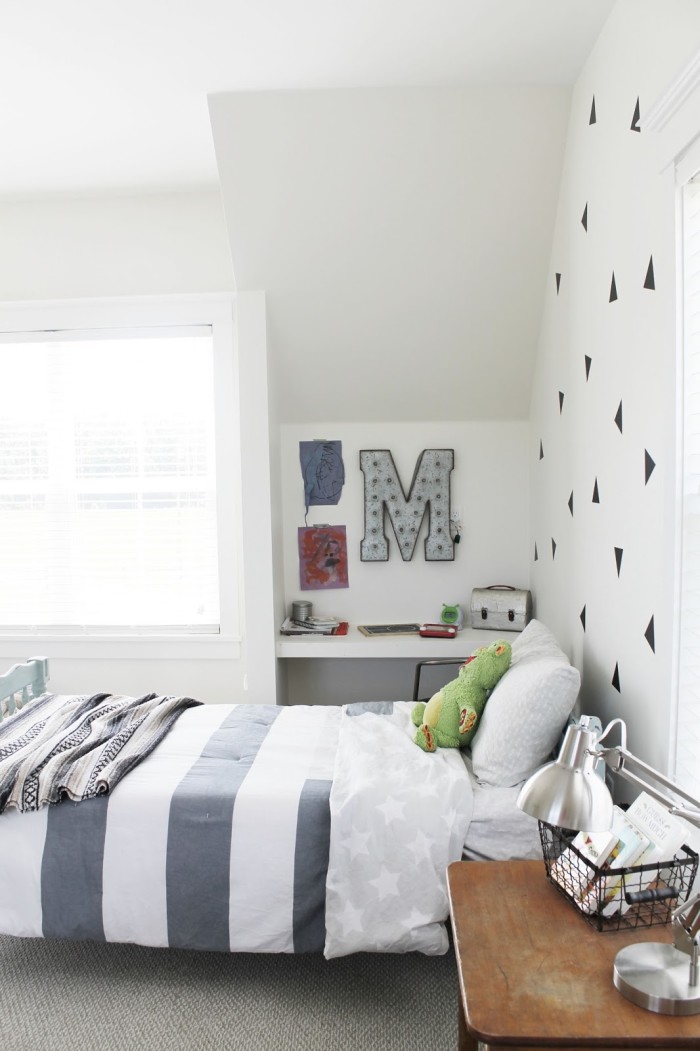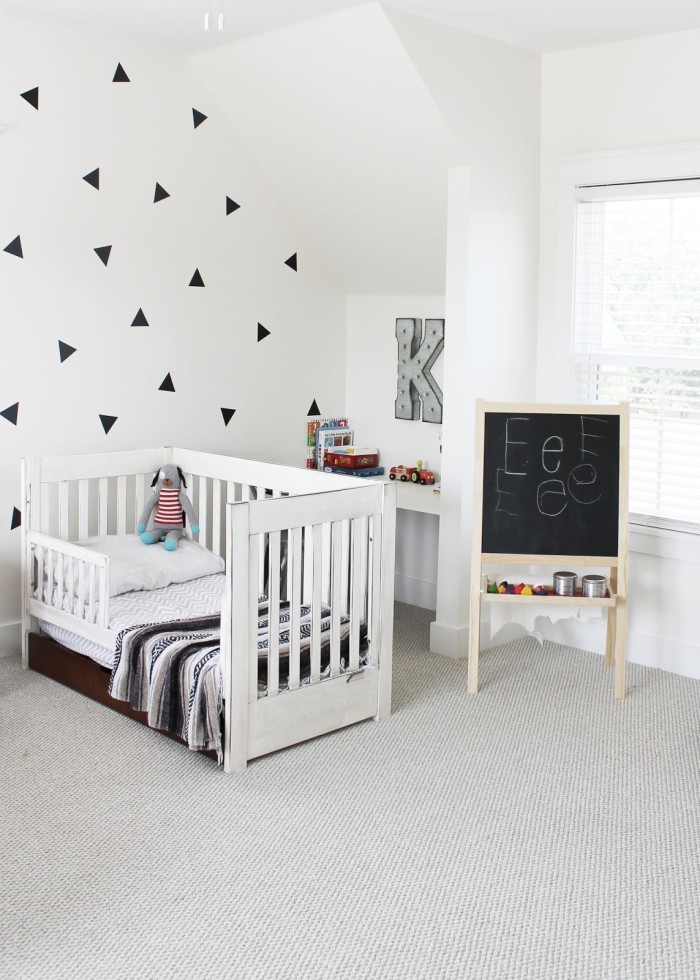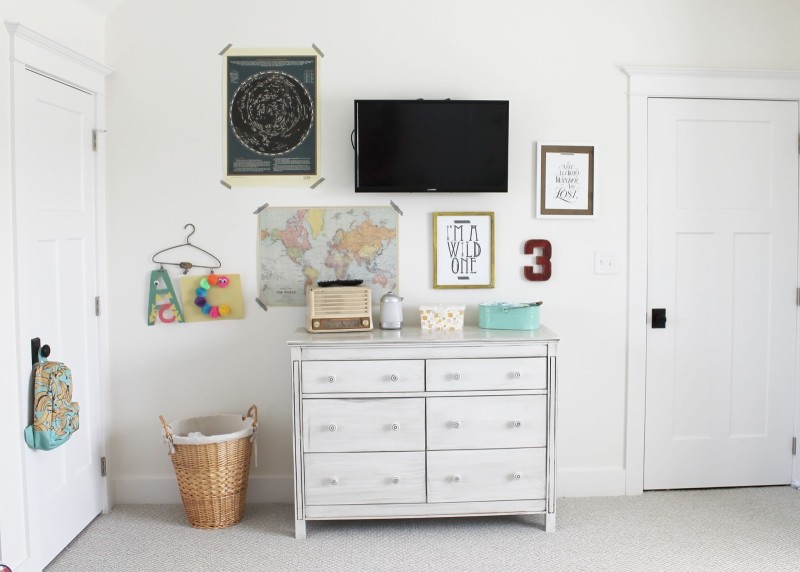 Upstairs Bathroom: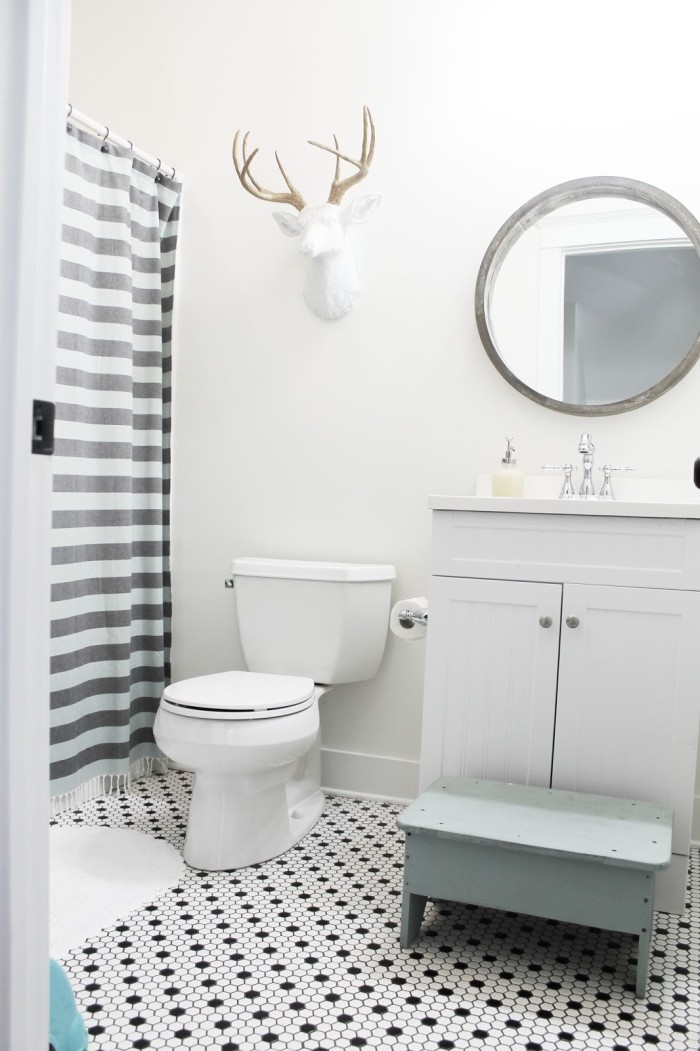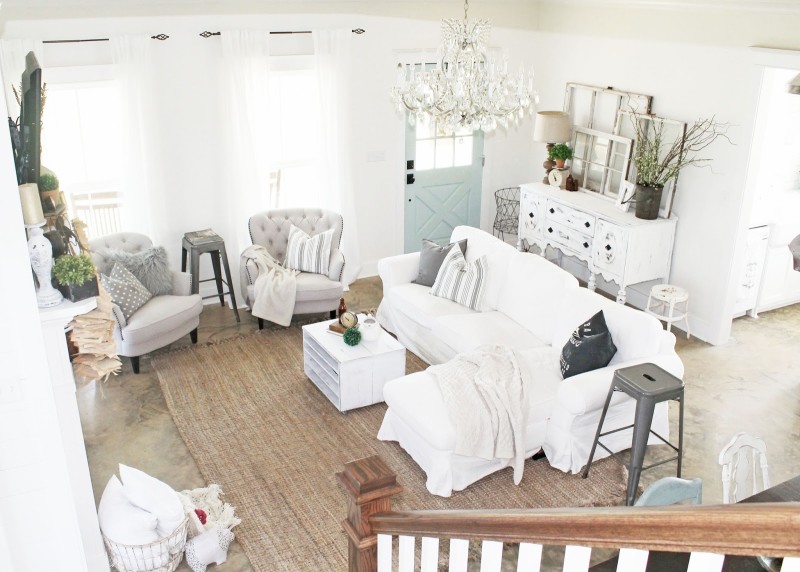 Powder Room: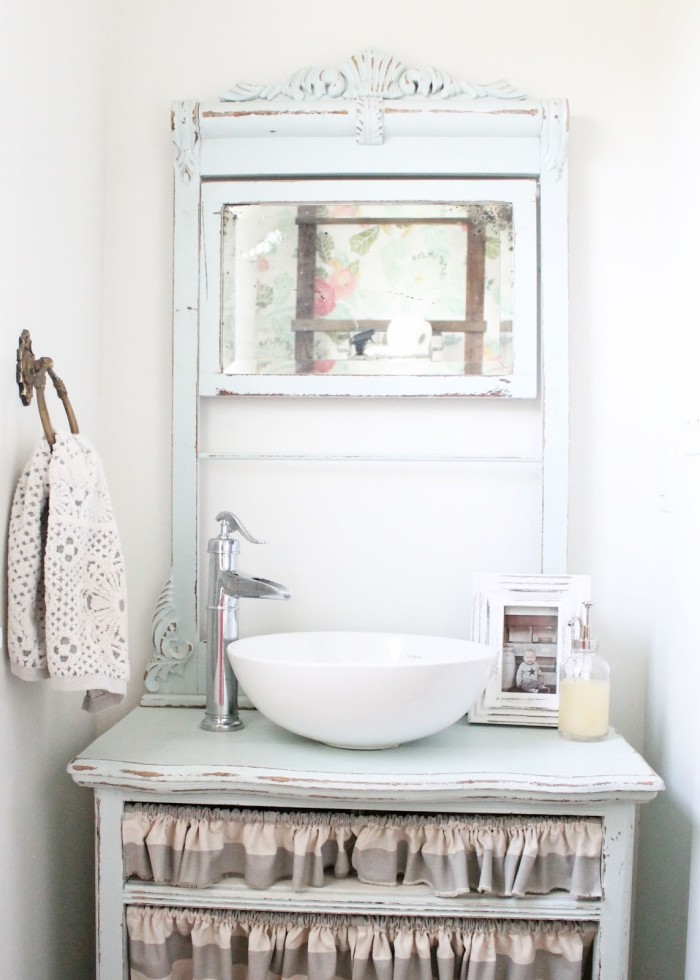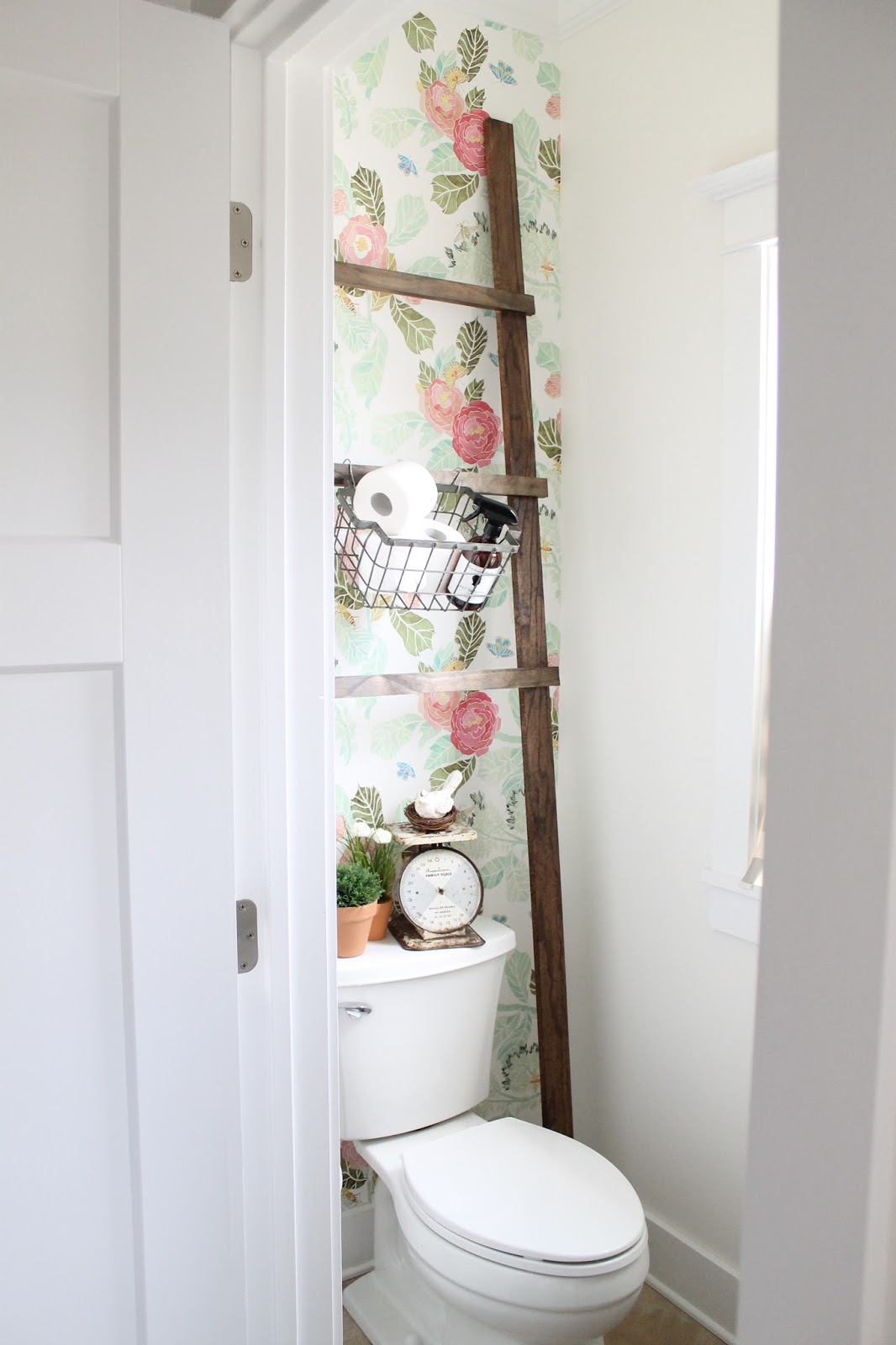 She added some pretty Anthropologie wallpaper to the powder room and laundry.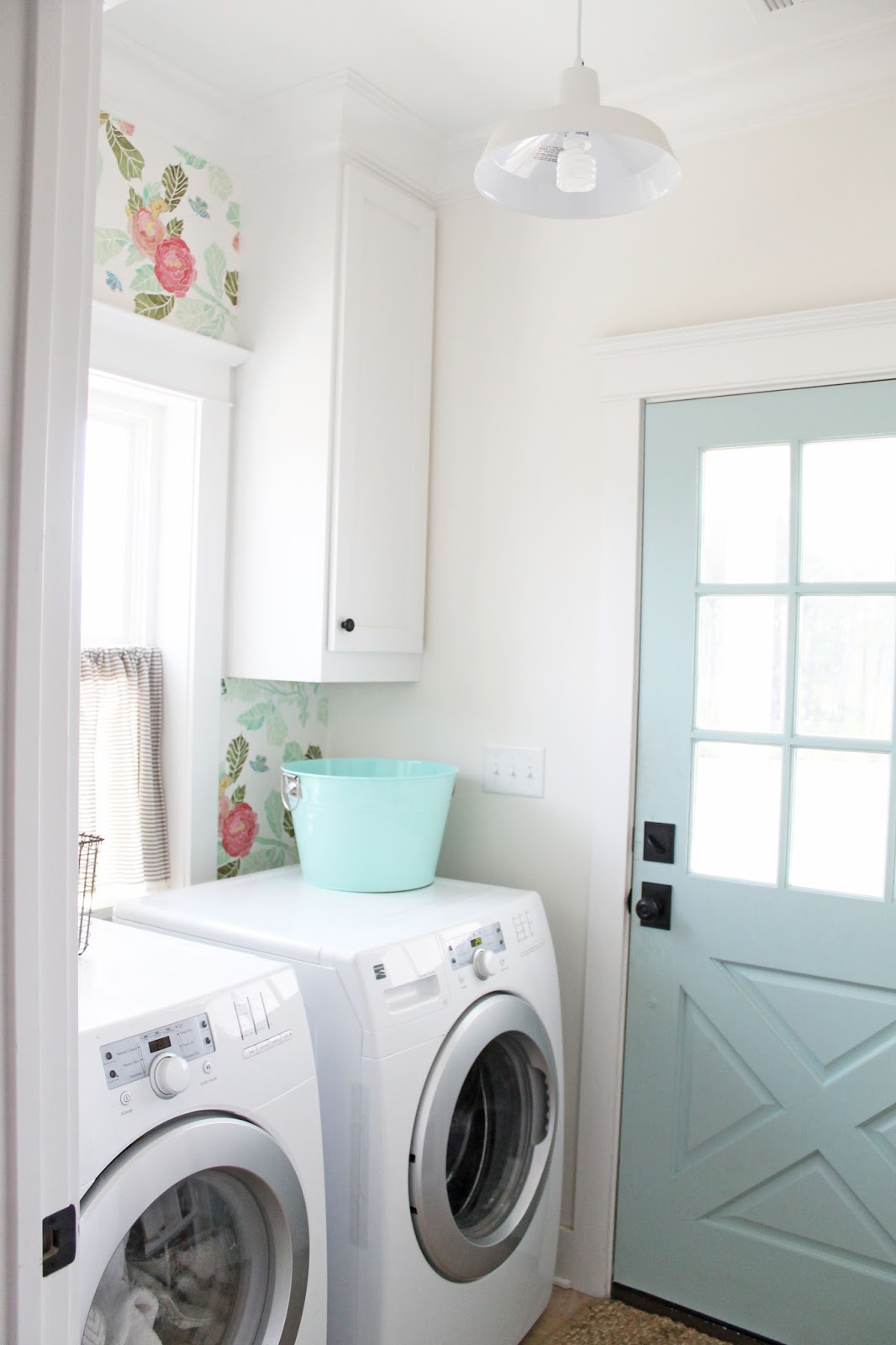 The Screened Porch: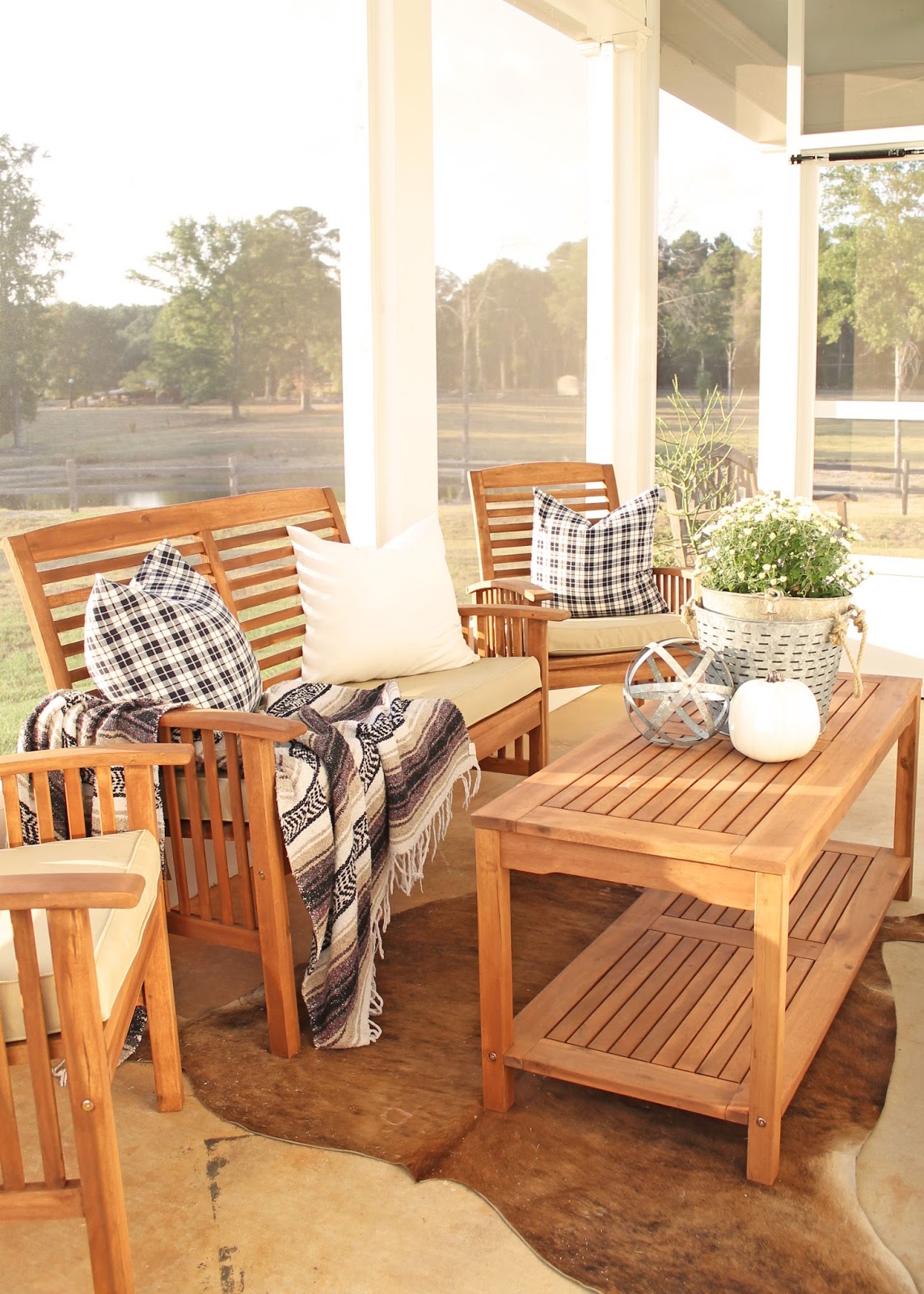 The Sugarberry Cottage Floor Plan: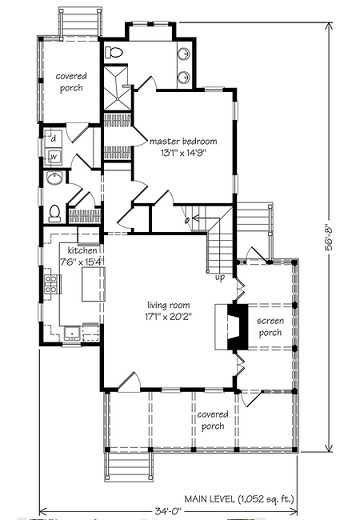 She says they didn't make any major changes to the original plan.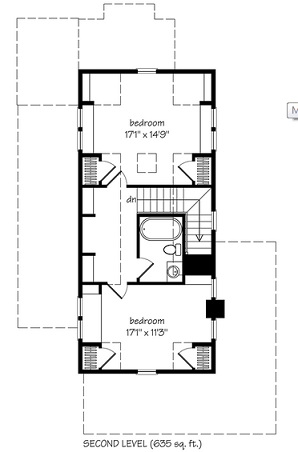 You can read all about the Southern Living floor plan in my original post about it here.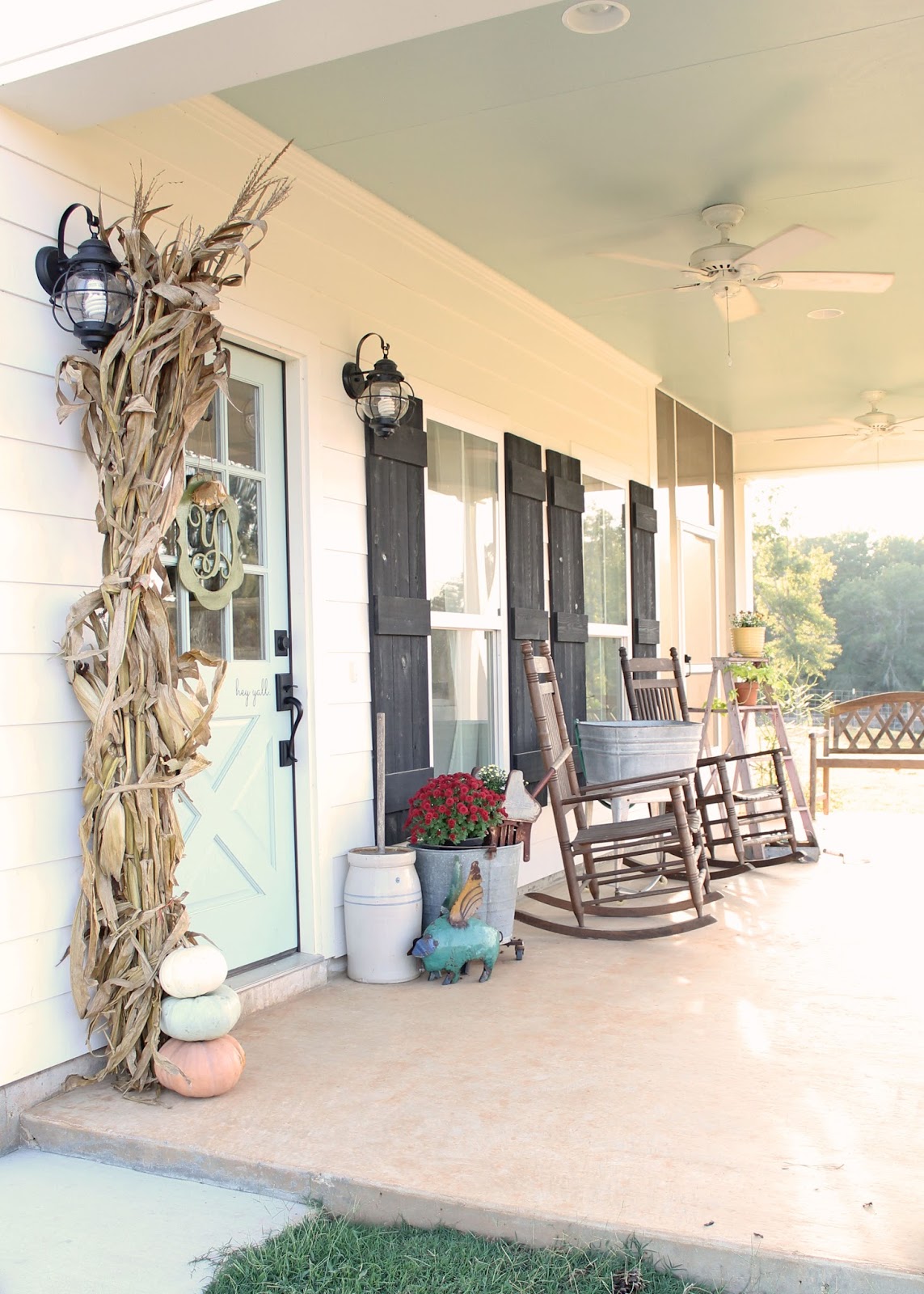 The Front Porch View: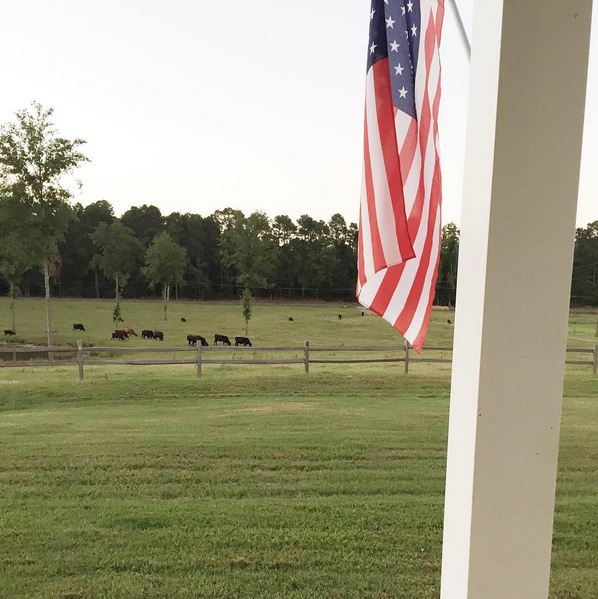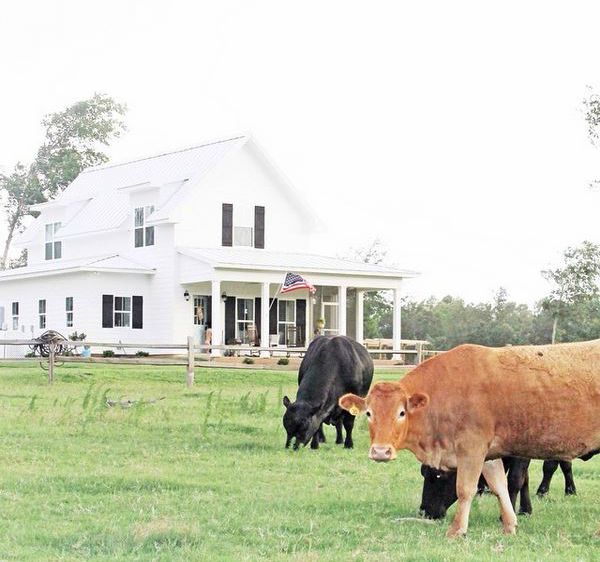 They Created a Cute Little "Clubhouse" for the Boys: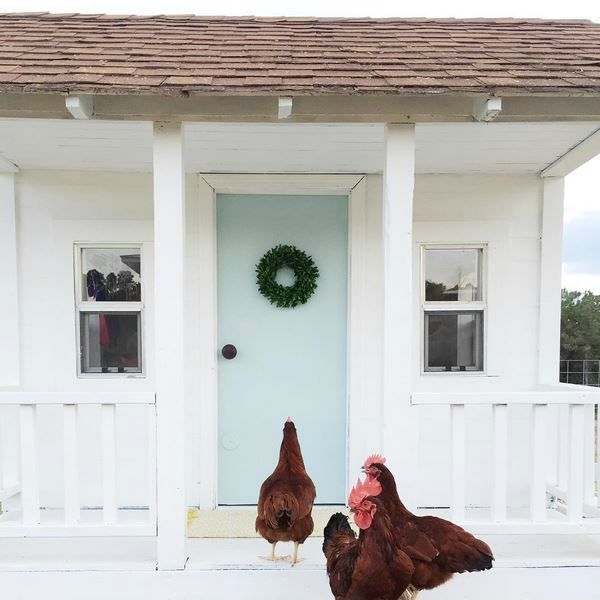 Even the Family Camper is Adorable: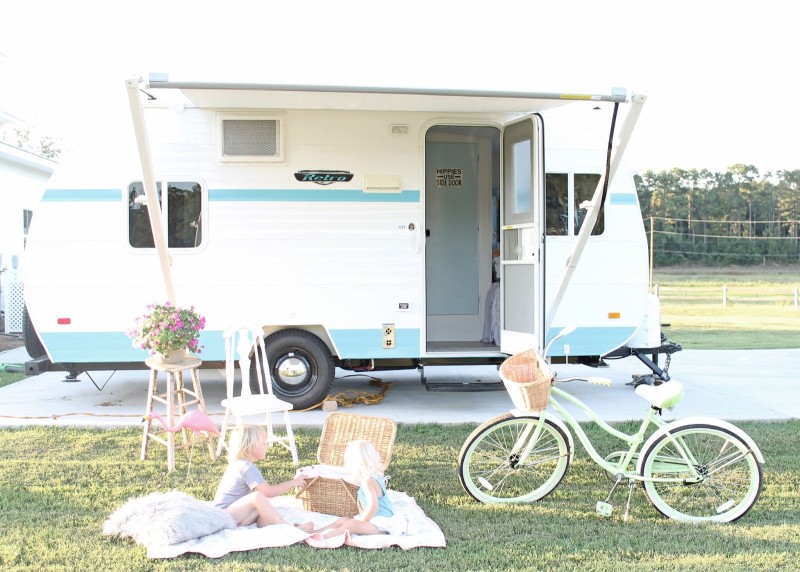 It didn't look nearly this cute when they bought it. See the before and after photos here.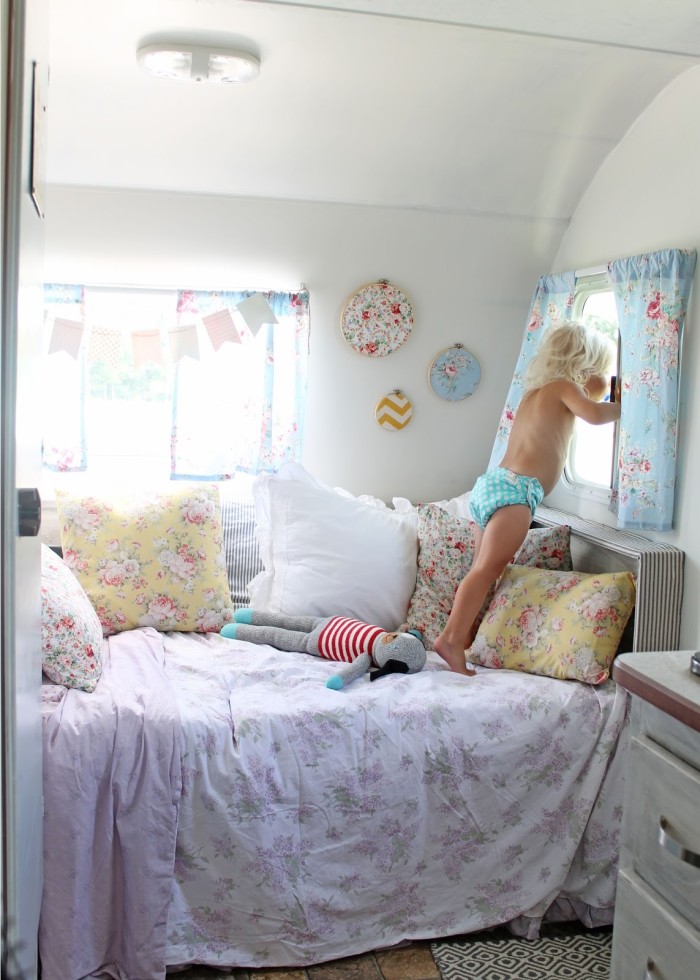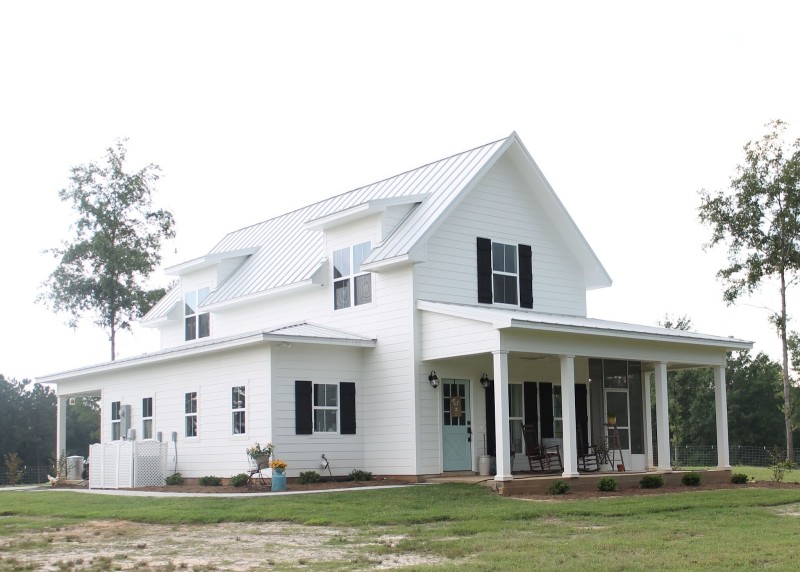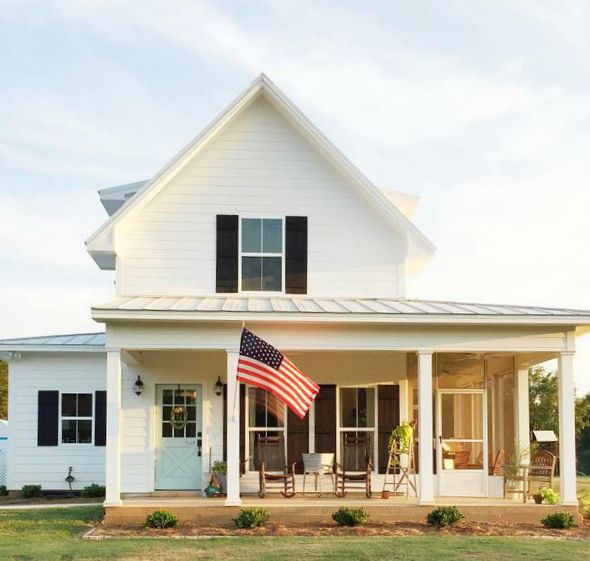 Thanks to Brittany for sharing her farmhouse with us! I love it.

Visit her blog Duchess of York for more photos and information, and follow her on Instagram, too!