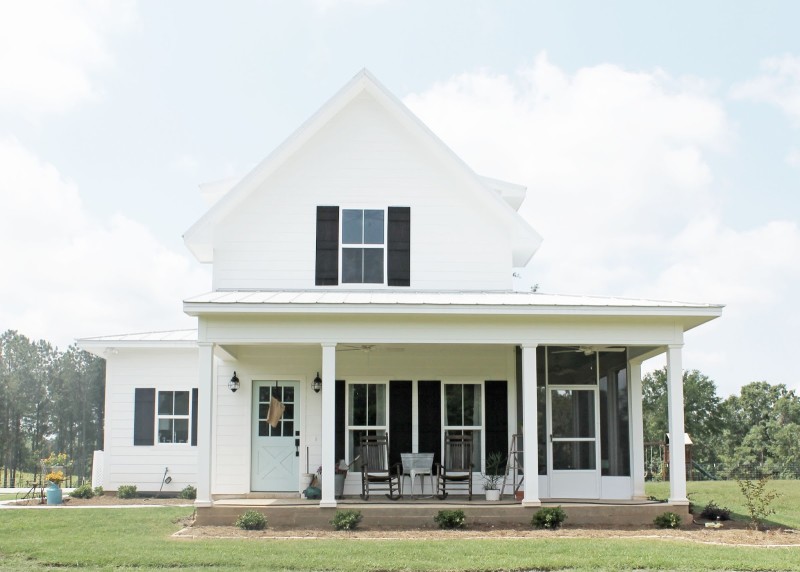 Sugarberry Cottage is a bestselling house plan from Southern Living. It's a charming small farmhouse that you can build on your own lot.
I frequently run across different versions of it that have been built around the country when I'm scrolling through Pinterest and love the plan's modern farmhouse style. The one above belongs to Brittany York, who told me about her home and got me hooked on this plan in the first place.
I've heard from a lot of people who are thinking of building this popular house plan — or are already in the process — and are looking for ideas for personalizing theirs.
It's a smaller house plan with about 1,000 square feet on the main floor and another 600 on the second, which seems to appeal to a lot of people. It has 3 bedrooms and 2 baths, with the master on the first floor.

The Sugarberry Cottage House Plan: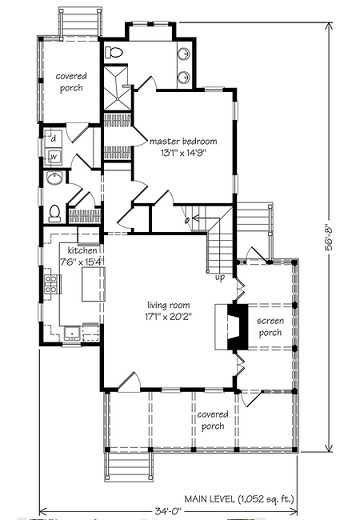 Southern Living's website says, "Designed by Eric Moser, Sugarberry Cottage embodies all the notions of a historic Lowcountry cottage but with modern amenities. Siding and shutters are made from environmentally friendly and low-maintenance composite materials. A gabled roof with exposed rafter tails and a metal roof underscore the historic look."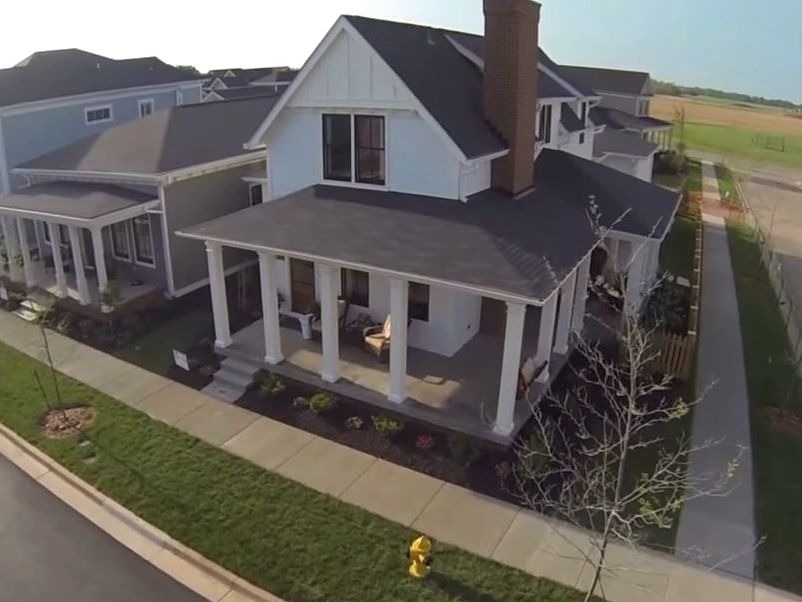 5 Sugarberry Cottages to Check Out:

Do you have a favorite?
You can buy the house plans and learn more about them at Southern Living.
The Sugarberry in Serenbe (#3) was built as the Southern Living BOSCH Net Zero Showhouse in 2012 with solar and geothermal technologies in Serenbe, Georgia. Ballard Designs decorated the house to showcase their furniture. You can see how it looked as a Ballard showcase at Southern Hospitality.
You can watch a video tour of the Kentucky Sugarberry by Meridian Construction (screenshot from video shown above). It was slightly expanded for more square footage and has a three-car garage, as well. Read what the owner told me about it in this post.
If you build your own Sugarberry Cottage, let me know. I'd love to see how it turns out!