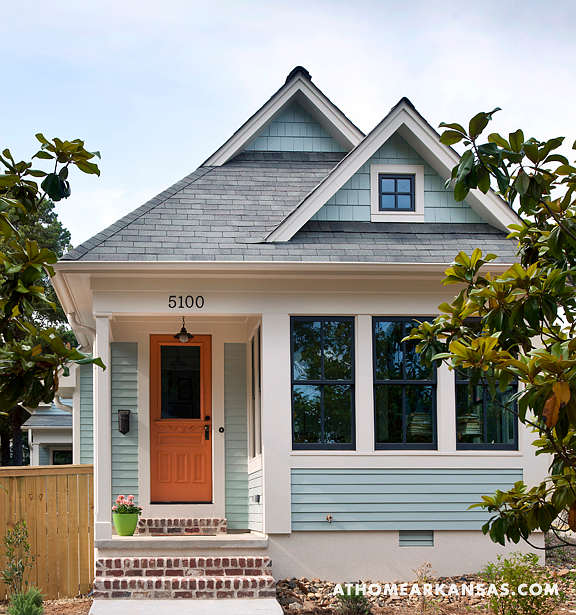 When this charming blue house with the orange door popped up in my Pinterest feed, I had to track down more pics to see inside. I learned it's a tiny house in Arkansas with less than 600 square feet — take a look!

"I began doing research online and found Tumbleweed Tiny House Company, which has plans for houses that are all less than 900 square feet. I chose the Whidbey plan, which has two bedrooms and a loft area, to give me room for growth if I were to have a family in the future."
A Whidbey Plan on the Tumbleweed website:
It has less than 600 square feet — 557 to be exact. Here's the floorplan:
How Lyndsey's Whidbey turned out: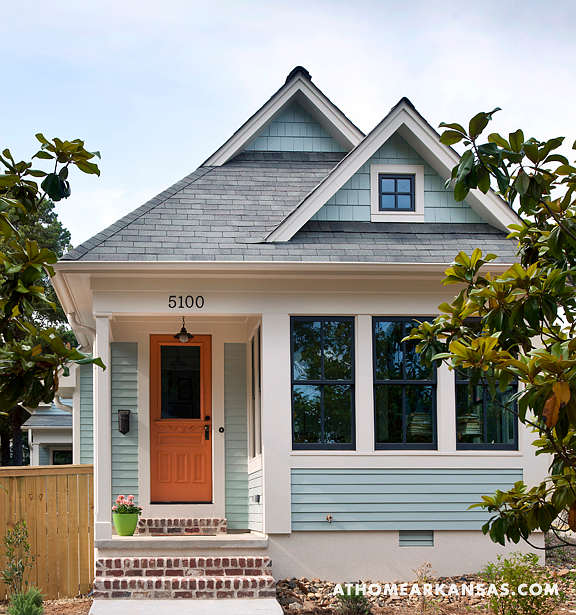 The entry has reclaimed wood paneling and Anthropologie wallpaper on the ceiling:
Great room with fireplace and loft:
The Kitchen:
I especially like the kitchen and how she decorated it — so cheery!
Lyndsey says there was so much buzz in her neighborhood about the tiny house that she held an open house for the curious:
"I had close to 90 people come out. They're surprised and intrigued when they see the way the home is set up and how I have all the amenities that you would expect in a larger home. Many of the same people who questioned the project in the beginning are now big fans."
Would you feel comfortable in a house this small? If it was as cute as this one, then I think I could manage. 🙂
For more photos and information about the house: At Home in Arkansas article (story by Tiffany Burgess; photos by Nancy Nolan; styling by Mandy Keener); photo gallery; photos taken when they were building the little house; and the Tumbleweed Tiny House Company floor plans.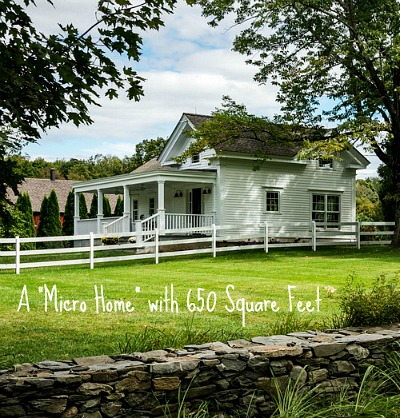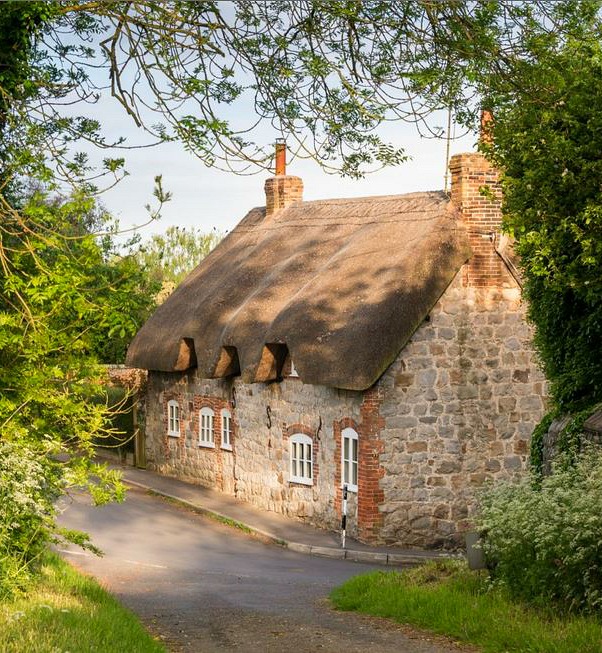 Meet my cottage crush of the moment: a 17th-century thatched-roof home in Wiltshire, England. The listing says, "Thatched with golden wheat straw and sprinkled with magic, Faerie Door Cottage…
It's almost the Fourth, so I've got red, white, and blue on my mind. Starting with the picket fence, the brick-paved path, and the flag…