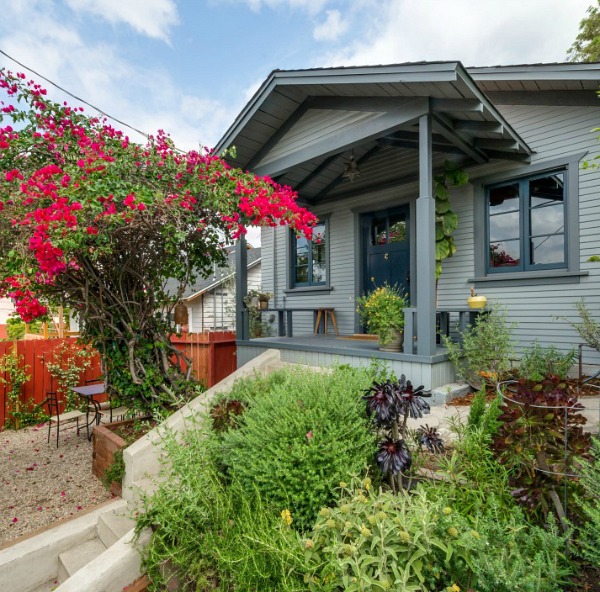 When a photo of this little blue bungalow popped up in my Instagram feed, I had to learn more about it.
It's on the market in Los Feliz, so I contacted the agent and got the scoop.
Let's take a look inside…

A Little Blue Bungalow in Los Feliz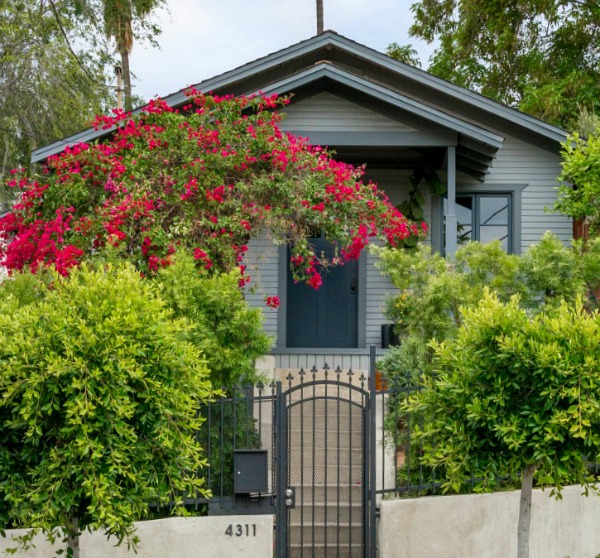 The bungalow is small with less than 600 feet, but the owners made the most of the space they have.
The Partners Trust listing says:
"This exceptional Los Feliz bungalow deftly combines high style and a warm atmosphere in a chic tiny house. Gated and sitting high above the street, you are greeted by a lush garden area in the front. Ascend the steps and you enter a jewel box of artistic inspiration."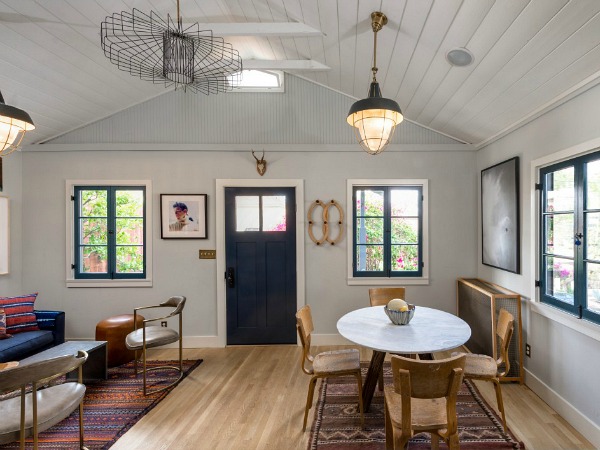 The vaulted and beamed ceilings in the open living and dining area help it feel more spacious.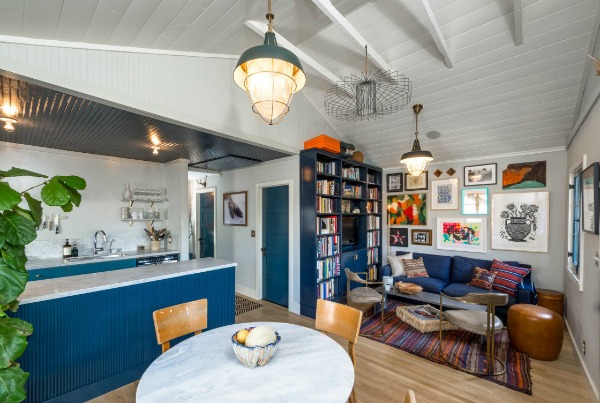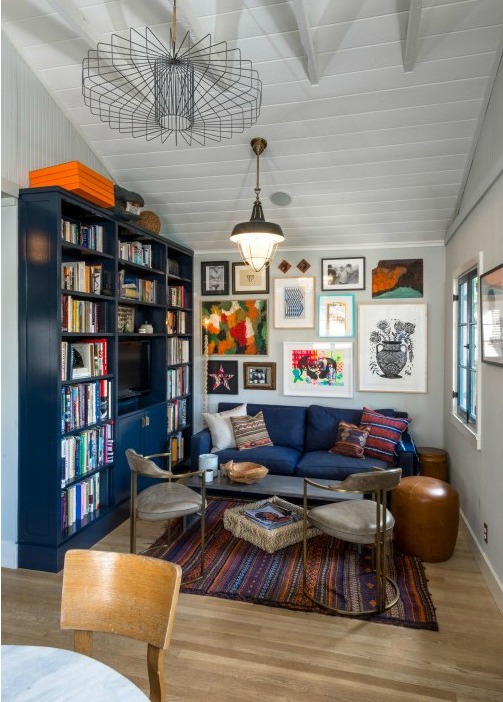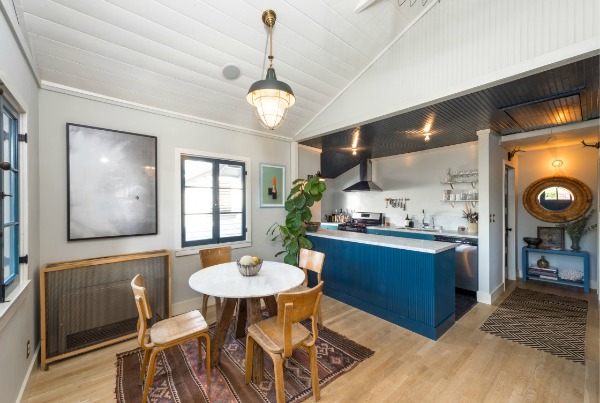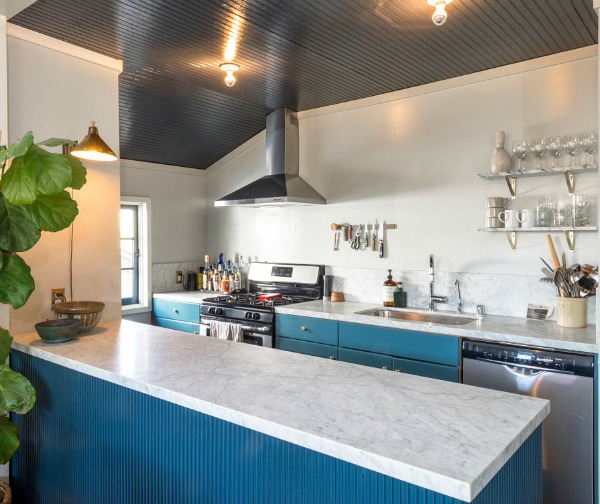 When you only have 574 square feet to work with, you have to make every one of them count.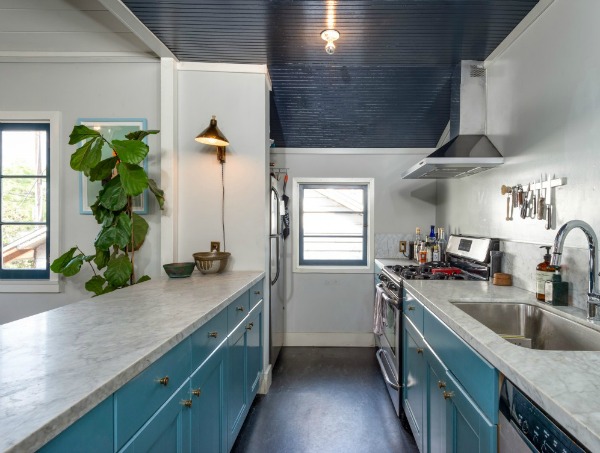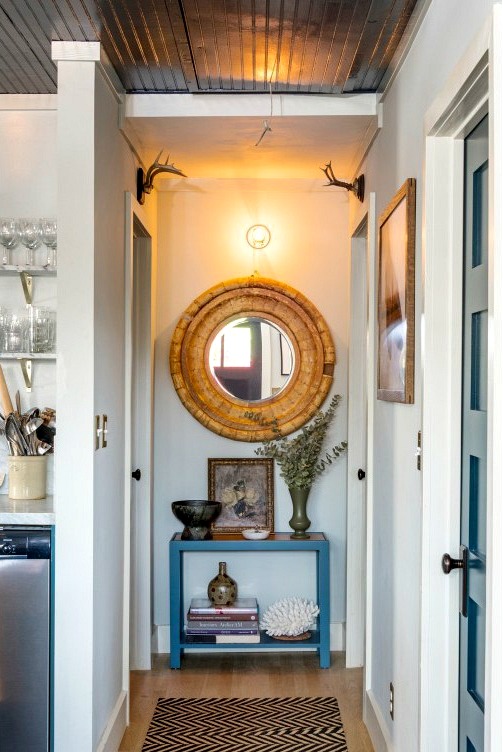 There are 2 bedrooms and 1 bath in the bungalow.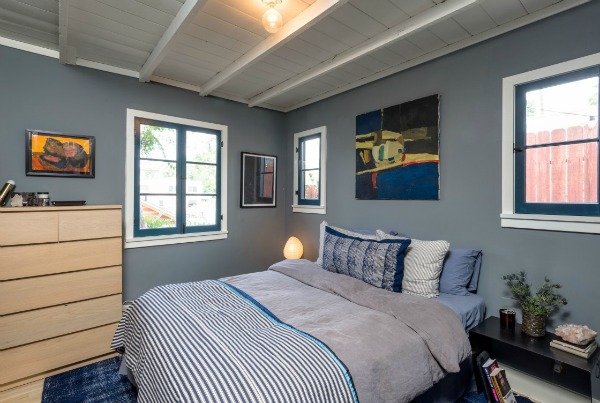 I think it's smart how they chose a main color — blue — and used it throughout the small house, from the front door to the painted windows.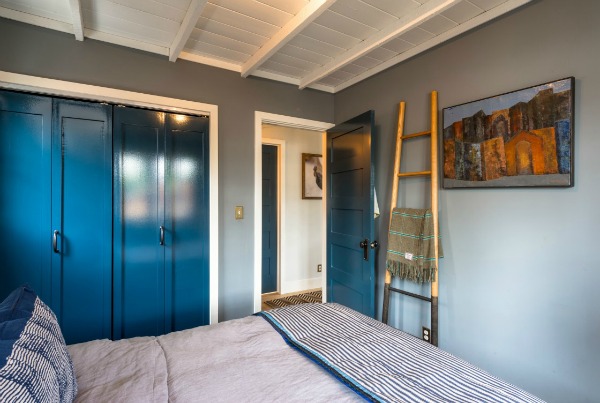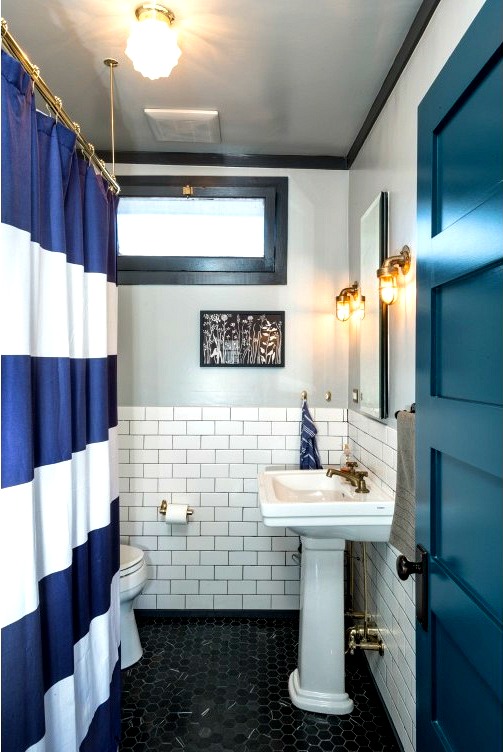 A small office at the back of the house doubles as a guest room and opens to the patio: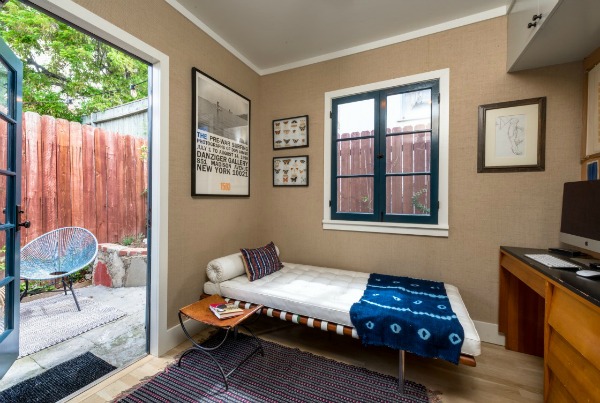 This may be my favorite corner of the house with the built-in bookshelves and gallery wall: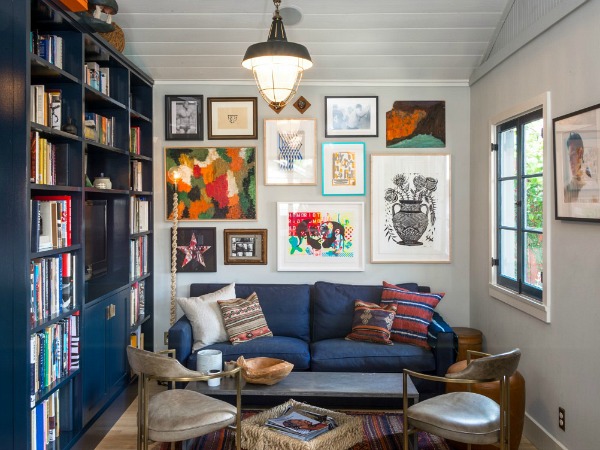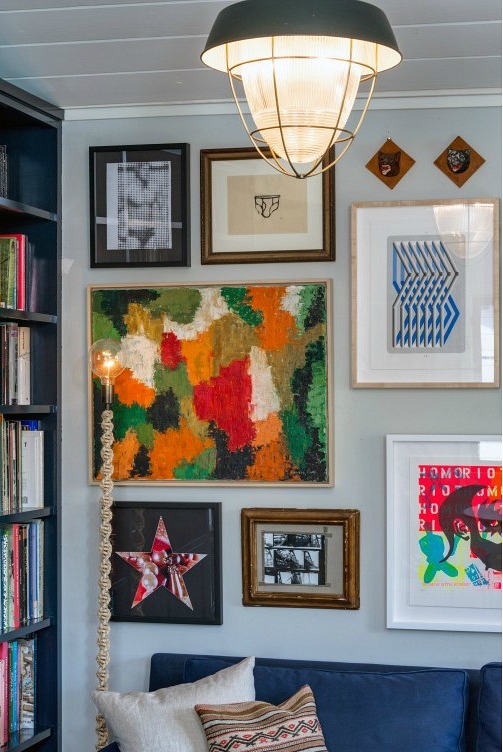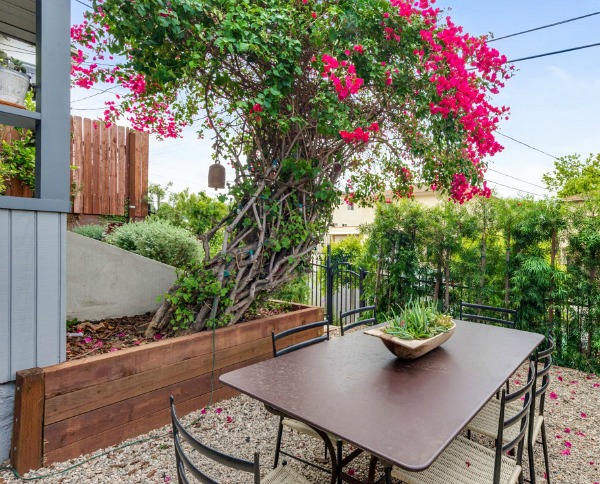 The bungalow was built in 1920.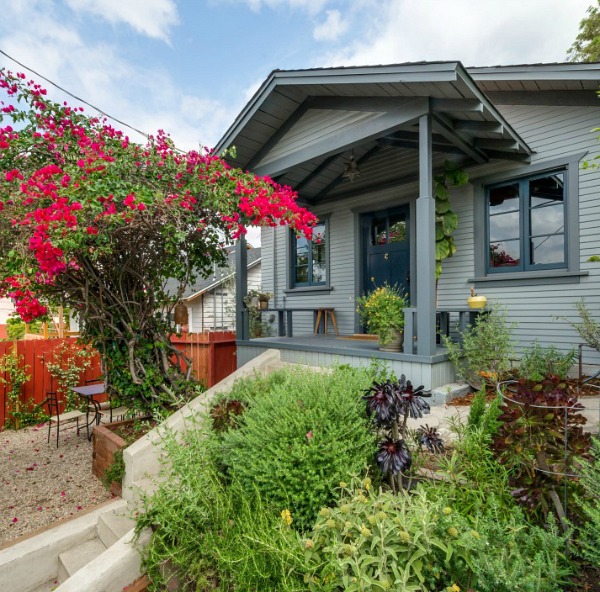 Thanks to Partners Trust Beverly Hills for letting me share it with you.