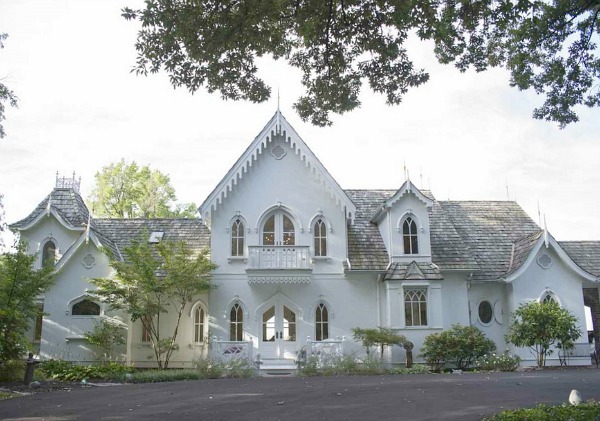 This riverside home is newer than it looks at first glance because it was built with a nod to the past. The real estate listing describes it as a "One-of-a-kind custom American Gothic Revival-style home with storybook charm." Take a look…
Designed by architect Paul Buchanan, the house sits on over 2 acres of wooded land in Newburgh, Indiana, overlooking the Ohio River.
Most of the interiors are decorated in shades of white:
The warm wide-planked wood floors keep the rooms from looking too chilly, though.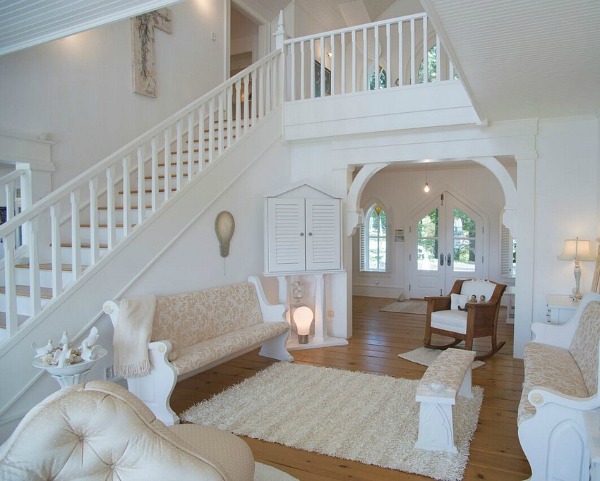 There are some quirky and unexpected touches throughout the house, for sure, which keeps things interesting.
The house has 4 bedrooms and 4 baths.
Okay, these swings look like fun, especially considering the view you'd have while sitting in them: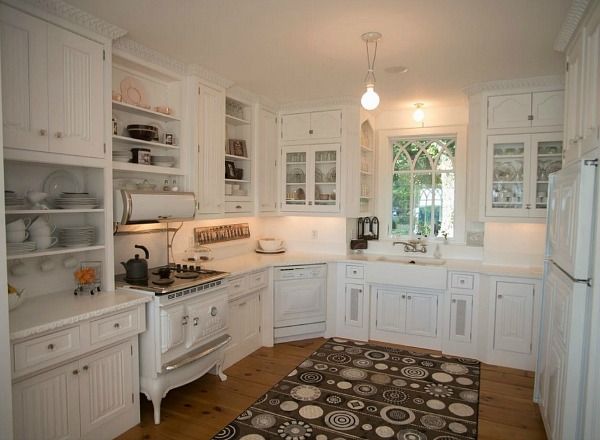 The kitchen looks a little small for a house this size, so I have a feeling there's more to it we're not seeing.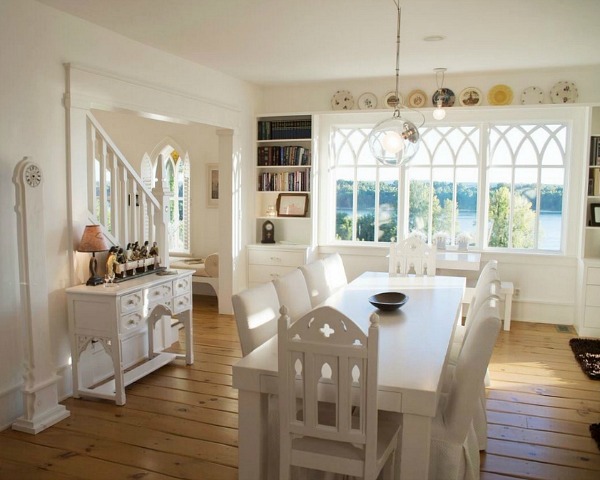 The house sits on the banks of the Ohio River.
It's listed with John Pickens of Berkshire Hathaway for $1.399 million. Check the listing for more photos and information.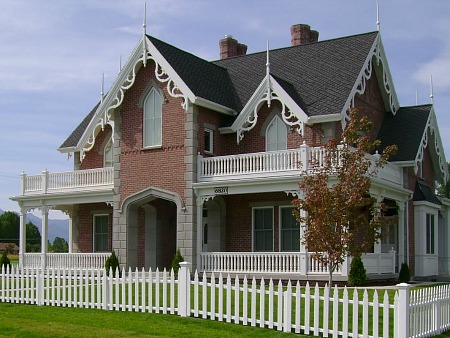 (Visited 11 times, 4 visits today)