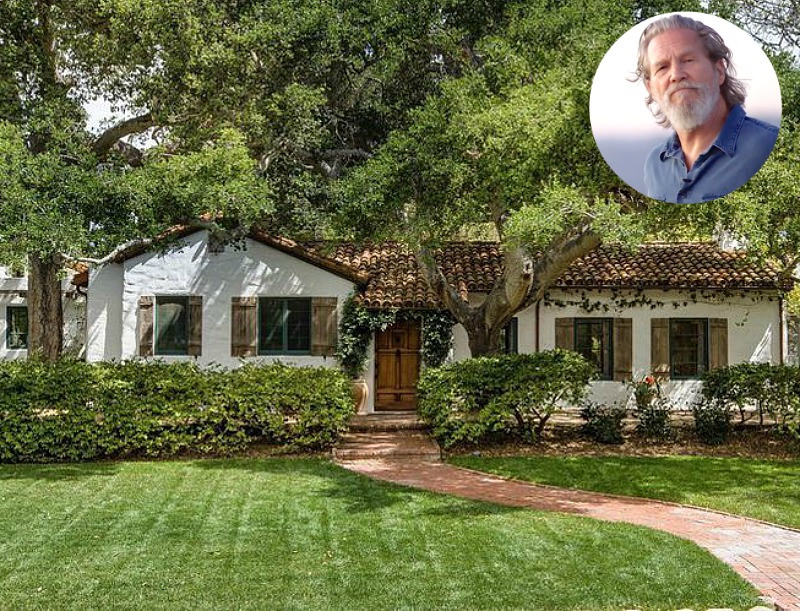 The Academy-Award-winning actor Jeff Bridges and his wife Susan Geston Bridges are selling their impeccably remodeled estate on four acres in Montecito, California, and it's a beaut. I knew you'd want to see this one.
Listing agent Sally Hanseth says, "This is a 100-year-old compound, yet it's completely restored. It has so much soul and is exactly where you would imagine Jeff living." So true! I love how unpretentious and relaxed the rooms in the house are.
I found some old photos that were taken before it was updated so we can see the improvements they made to the home, too, while we're at it — take a look!

Jeff Bridges' Spanish Revival in California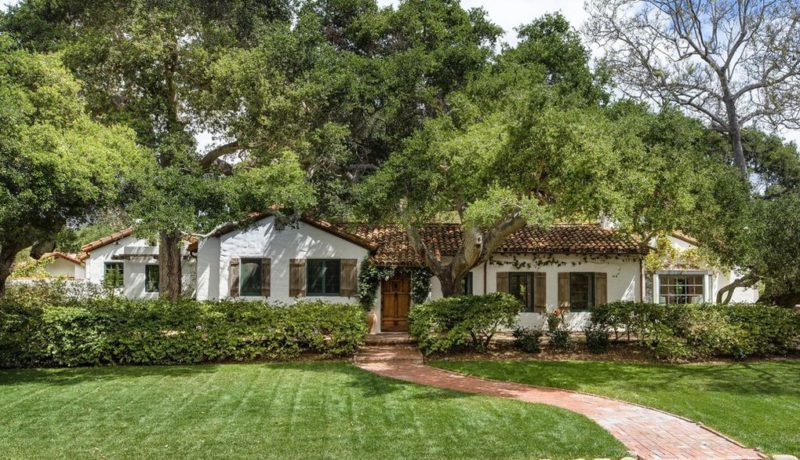 Does the exterior remind anyone else from Meryl Streep's house in "It's Complicated"?
I had to pull out a picture from that movie and compare the two: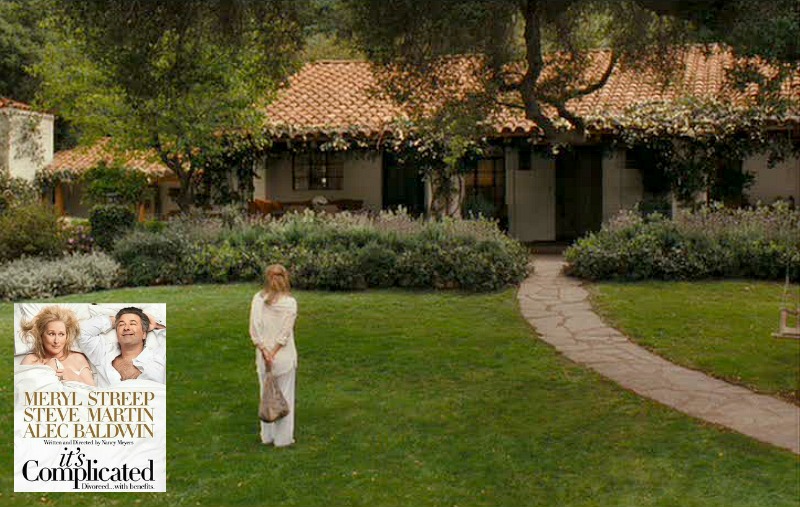 It's not a perfect match, but there are definitely some similarities.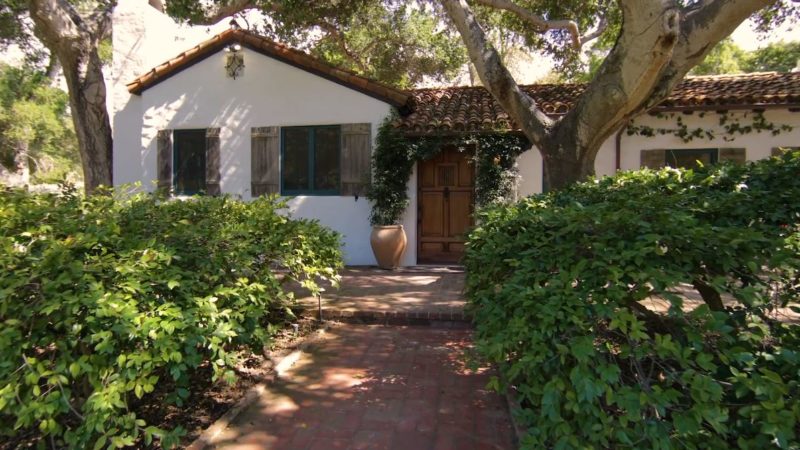 Extensively renovated in 2016, this Montecito compound resembling a mindful meditation oasis away from everything features an historic single level Spanish Revival estate originally built in 1919 by famed architect James Osborn Craig, on approximately four acres of lush gardens.
This exceptional home boasts original windows & doors, hardwood floors, 5 fireplaces, remodeled baths & kitchen with upscale appliances, quality cabinetry & quartz counters with adjoining oversized family room.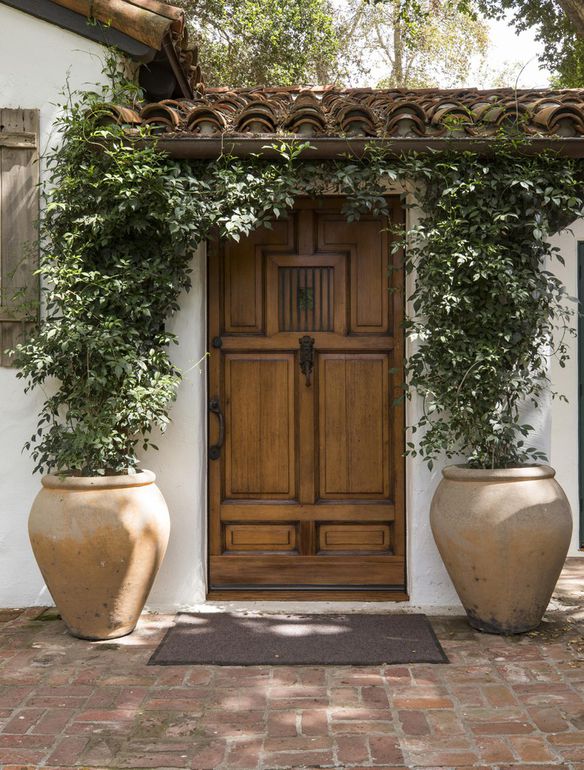 Here's what the living room looked like in 2013 (below):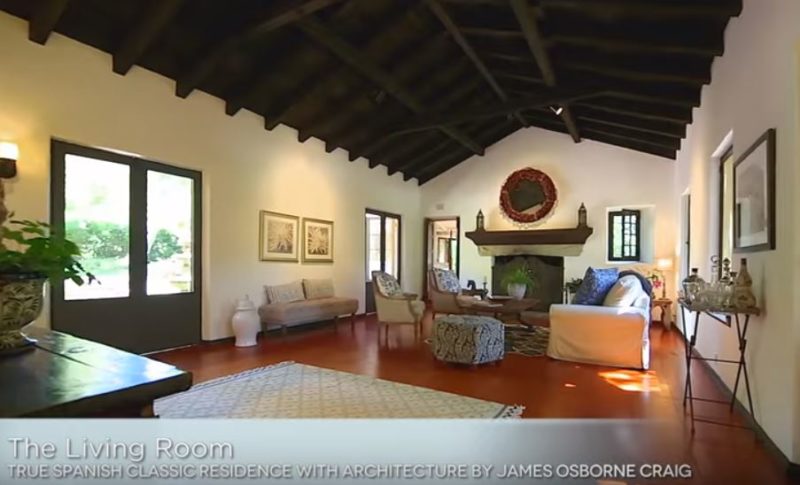 And here's the living room today, looking lighter and brighter with the new windows that were added: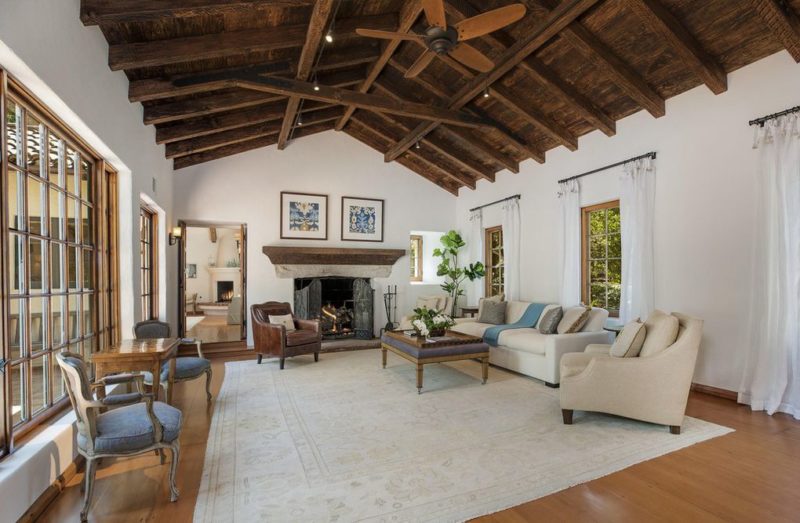 The listing says, "High ceilings, expansive windows & french doors illuminate the home with every room opening to magical gardens. The master suite features open beamed ceiling, large bay window, French doors and fireplace."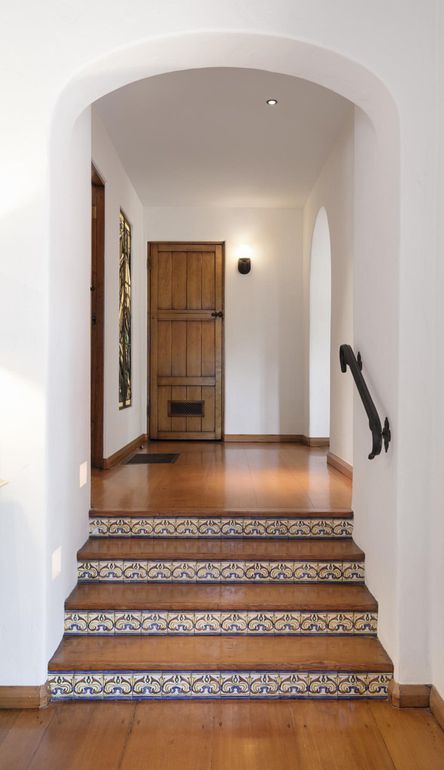 The Master Bedroom Before: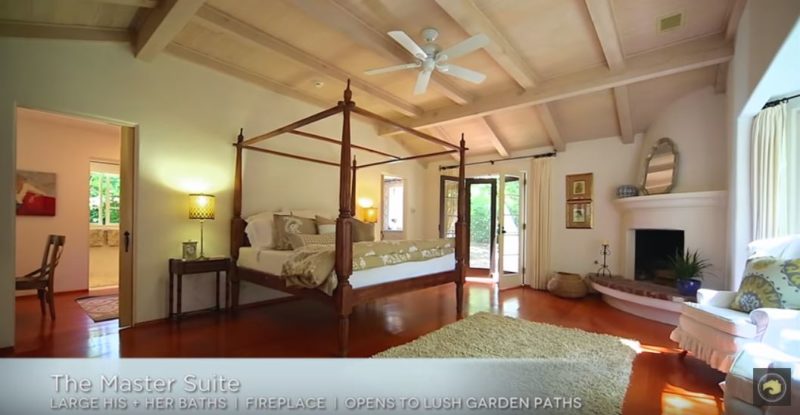 Here it is today, with the beams restored: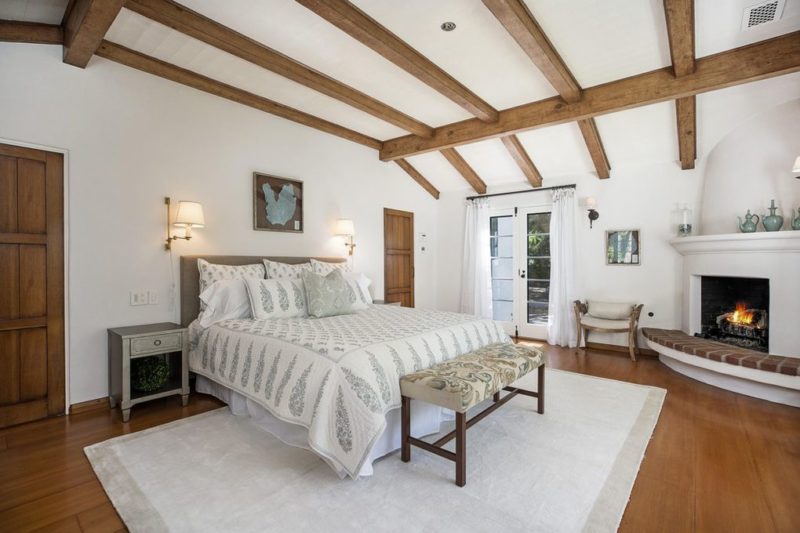 In some cases the changes were subtle but made a big difference.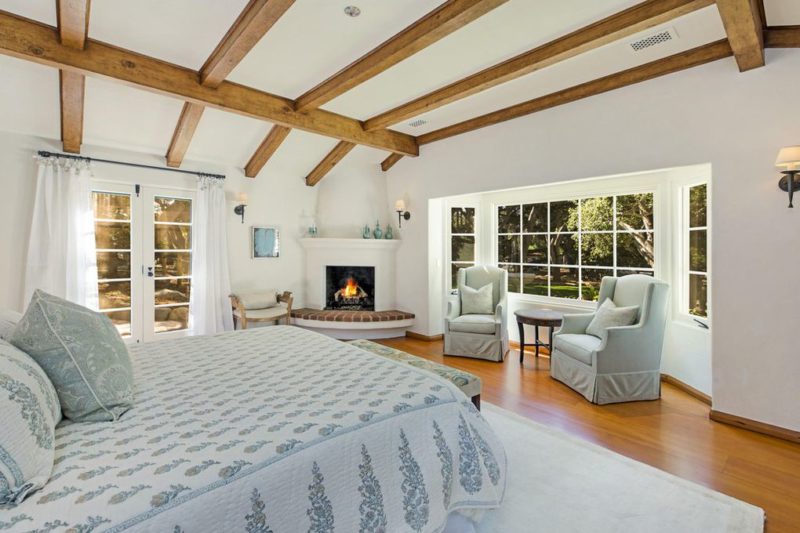 Bridges won the Best Actor Oscar for Crazy Heart in 2010 and has been nominated for many more,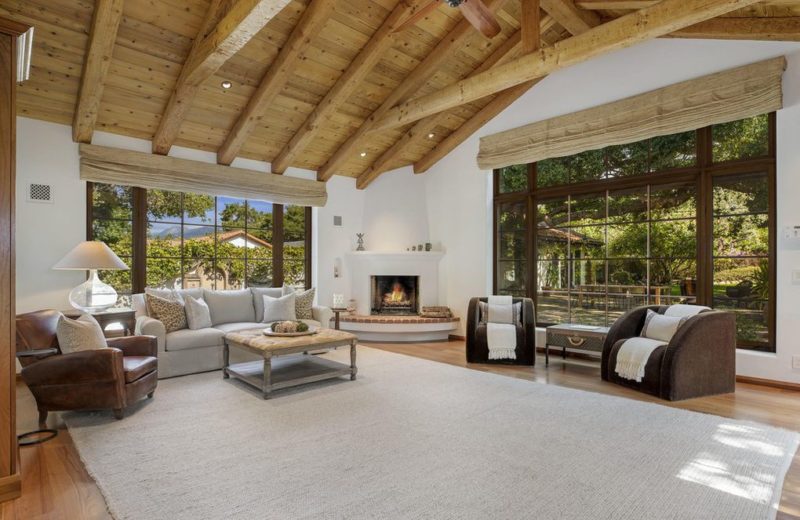 The kitchen is a model of understated elegance: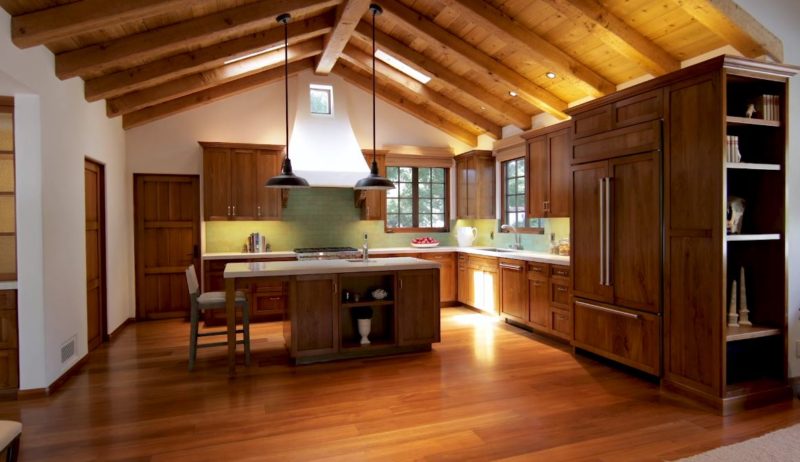 Here's how the kitchen looked before the remodel (below):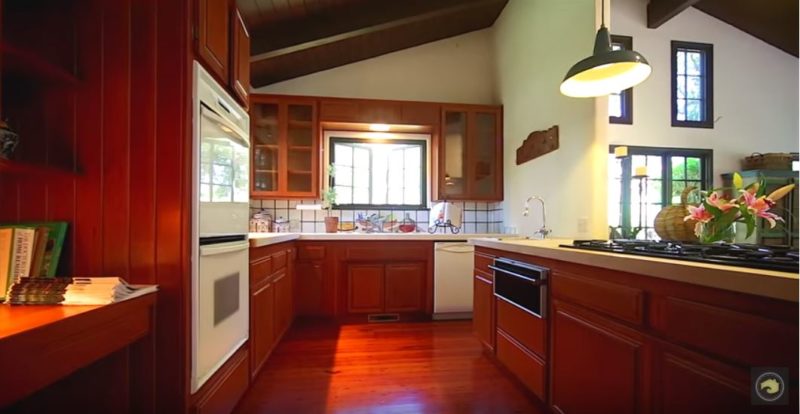 The kitchen is open to the family room with its floor-to-ceiling windows: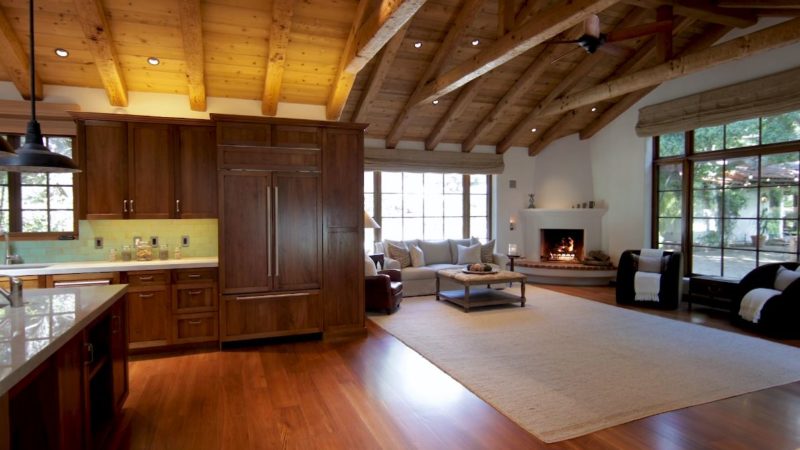 How gorgeous is that soft green tile on the backsplash?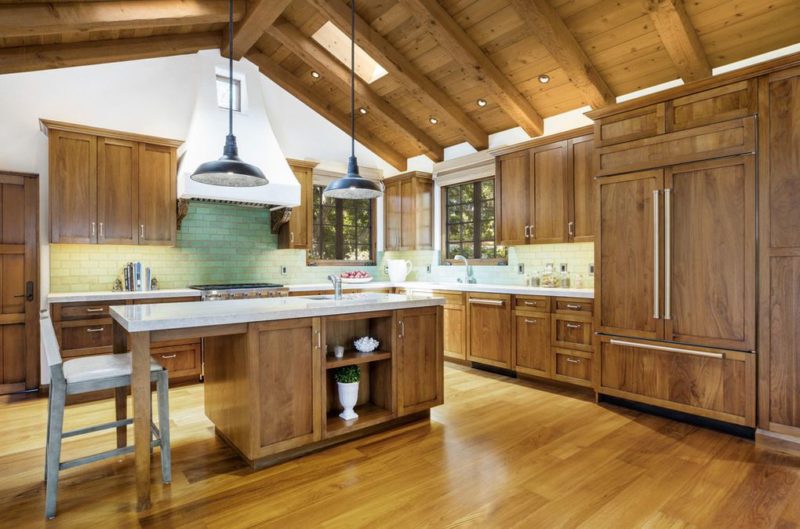 I hear from a lot of readers who complain that I don't feature enough kitchens with stained-wood cabinetry.
If you love the wood look, too, then this one's for you! 🙂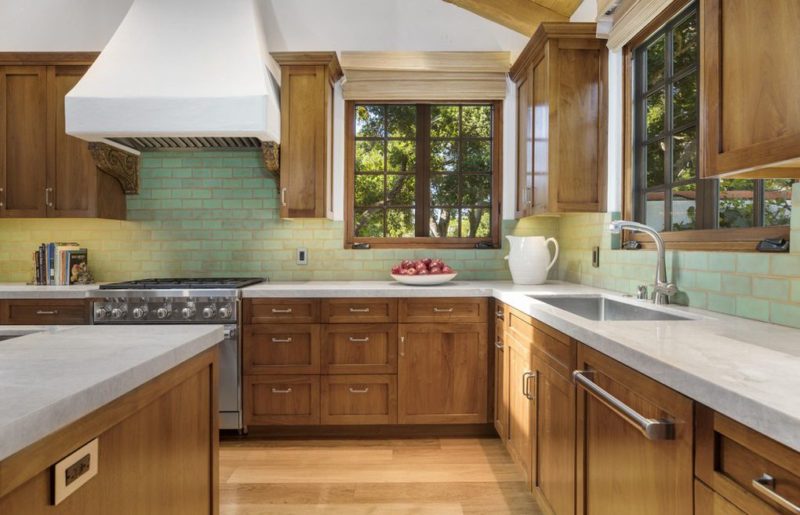 The Spanish Revival-style house was built in 1919 by the architect James Osborne Craig.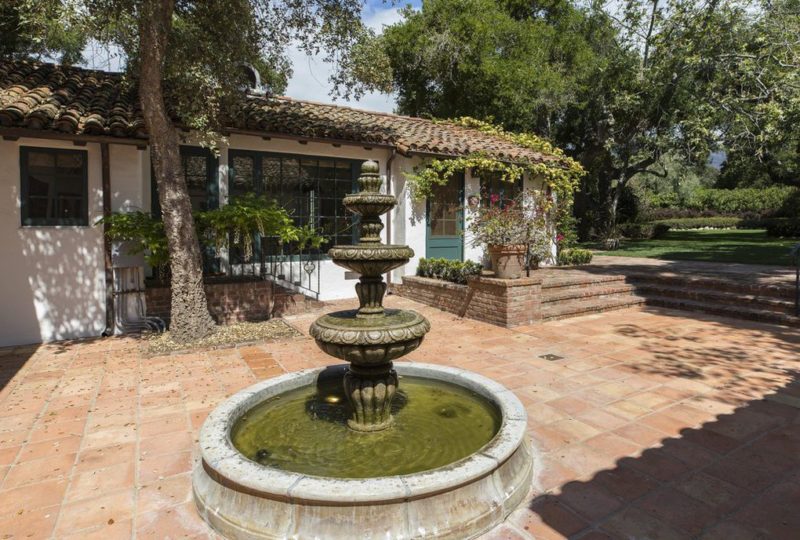 The Poolhouse: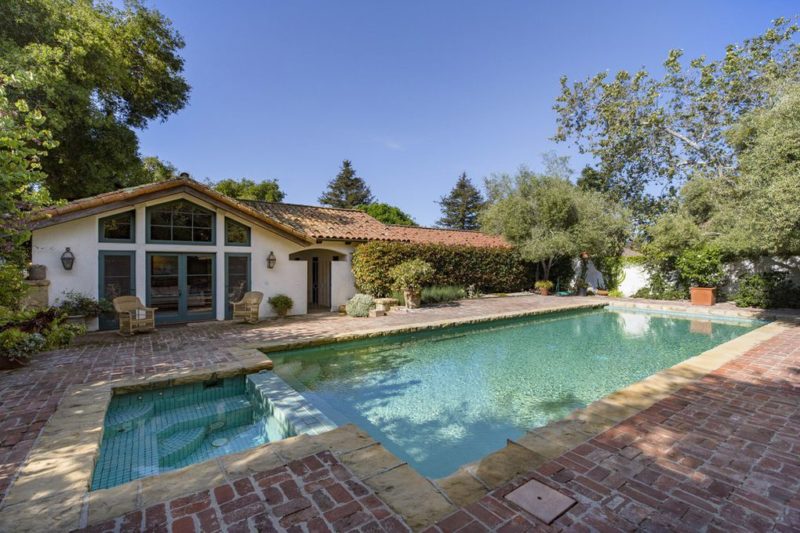 The poolhouse looked like this before the remodel (below):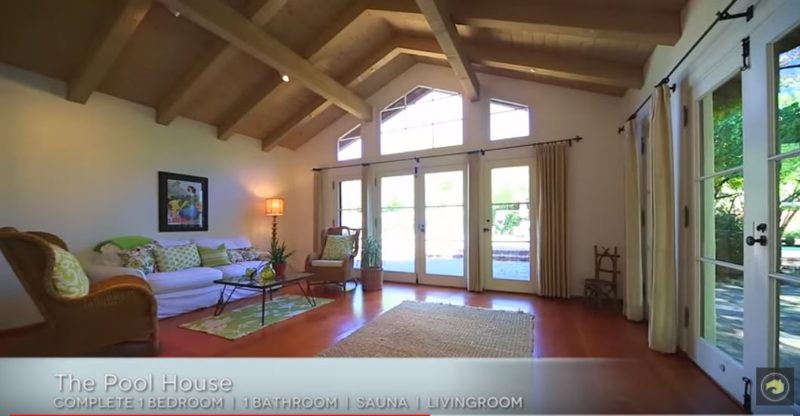 Here it is today, with built-ins that would make it a nice office space if needed: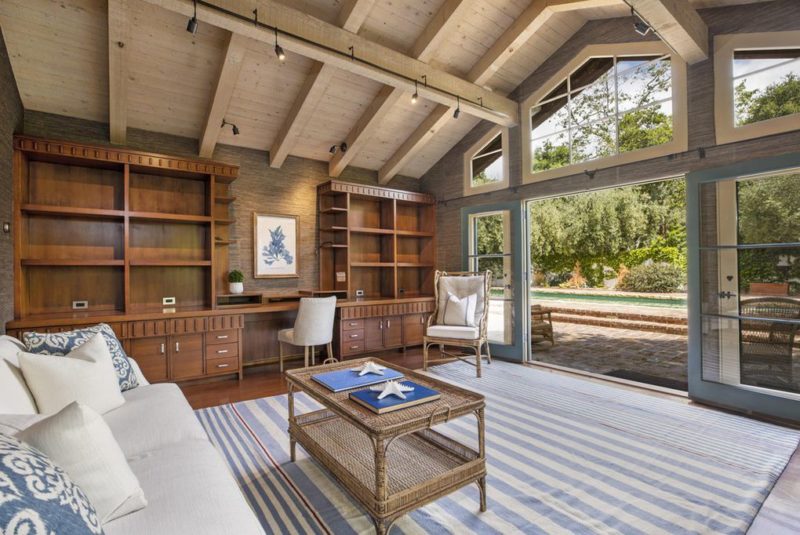 The Guest Cottage: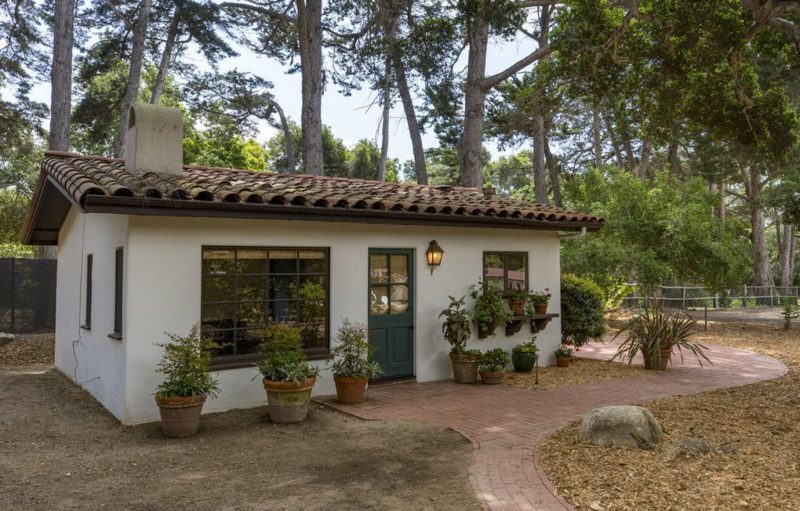 I think I could happily live in that sweet guest cottage if the new owners let me. 🙂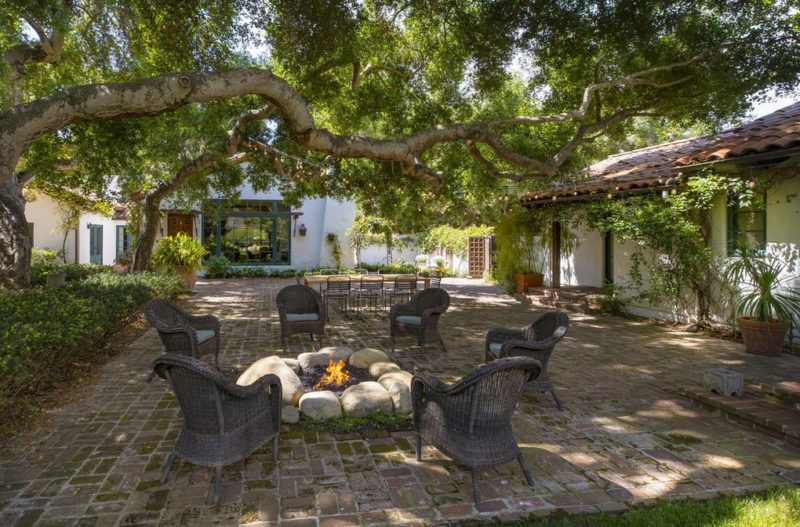 I recently ran across an old movie of his called Kiss Me Goodbye from 1982 and really enjoyed it.
Has anyone else seen this one? It has a great house in it, too: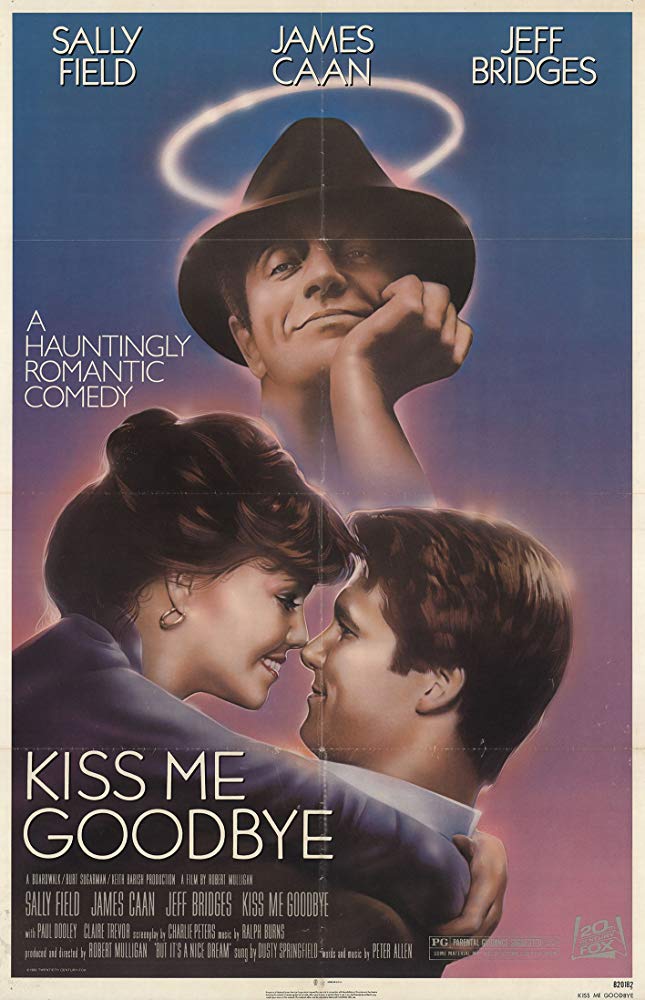 In the "hauntingly romantic comedy," Sally Field played a young widow whose late husband (James Caan)
refused to leave their house so she could move on with her new fiance Rupert (Bridges).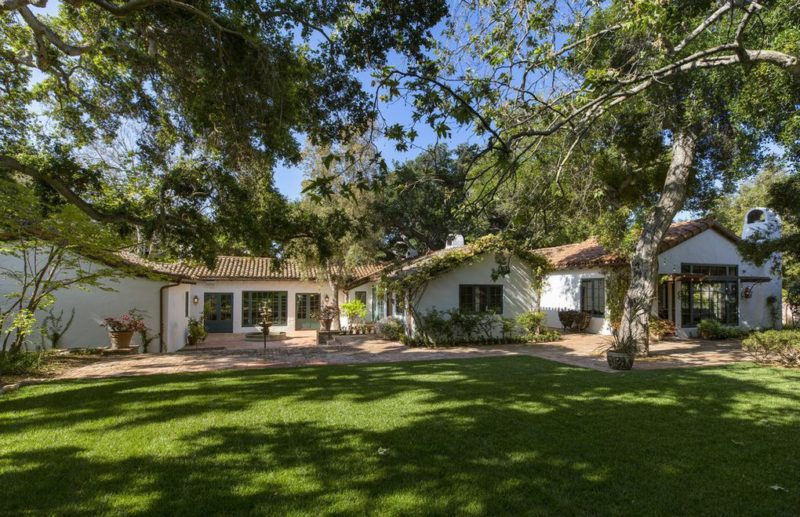 For more photos and information about the property: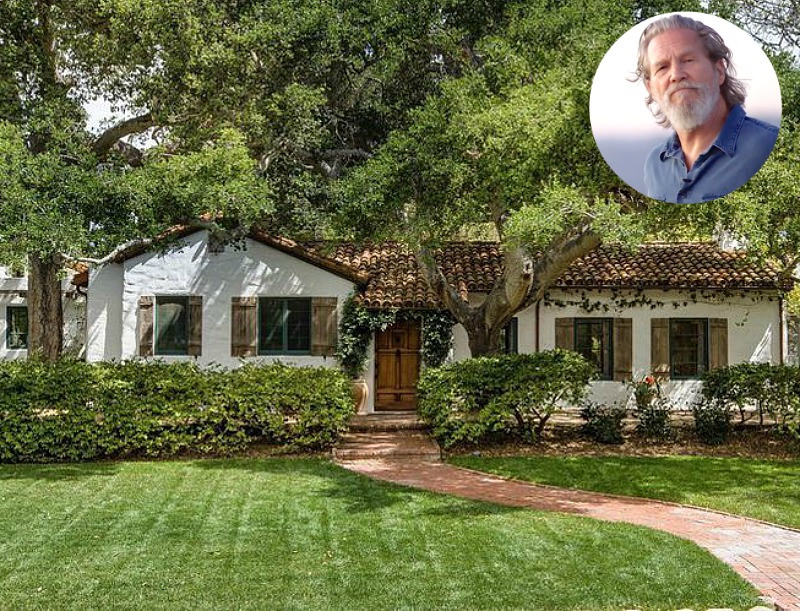 Check the listing to see more, including the 5,000-square-foot barn where Bridges enjoy

playing with his band. Hanseth calls it "the perfect man cave."