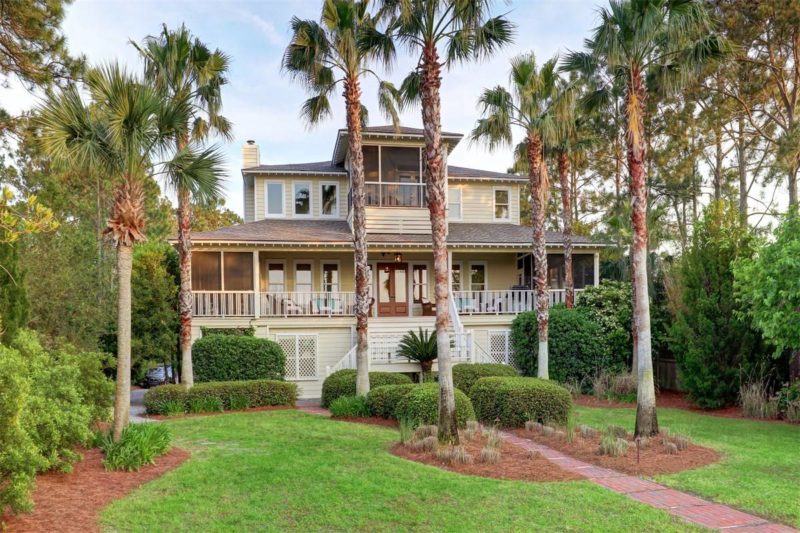 Sandra Bullock bought this beach house on Tybee Island in Georgia in 2001, but now she's ready to let it go. She's selling the oceanfront home fully furnished for $6.5 million.
The listing says, "If you're looking for your very own private retreat, then look no further than this stunning low country estate. For the serious-minded, this compound, made up of 9 parcels, provides privacy unlike any other on this barrier island. Tucked away on almost 3 acres of fenced, beachfront real estate, you can escape it all in style."
Take a look!

Sandra Bullock's Beach House on Tybee Island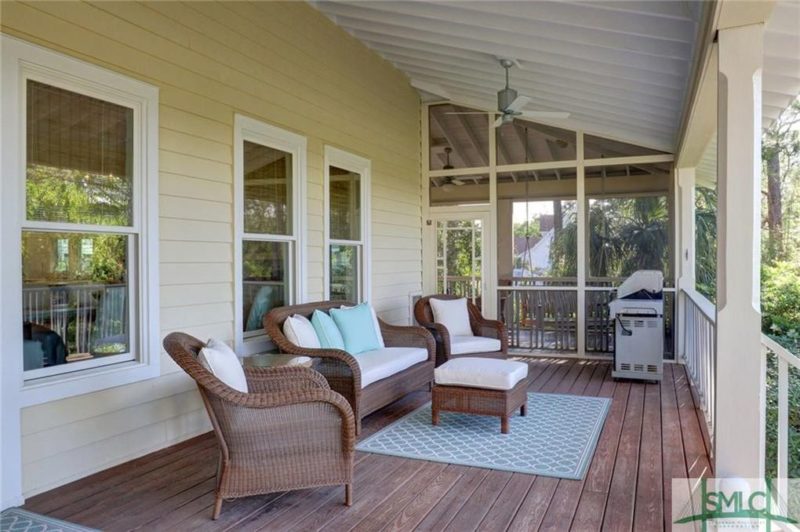 The listing says:
The spacious main house has 3,360 square feet of luxury living including a gourmet kitchen, expansive screened porches, a private home gym, a basketball court, a pool and a private entrance onto the beach.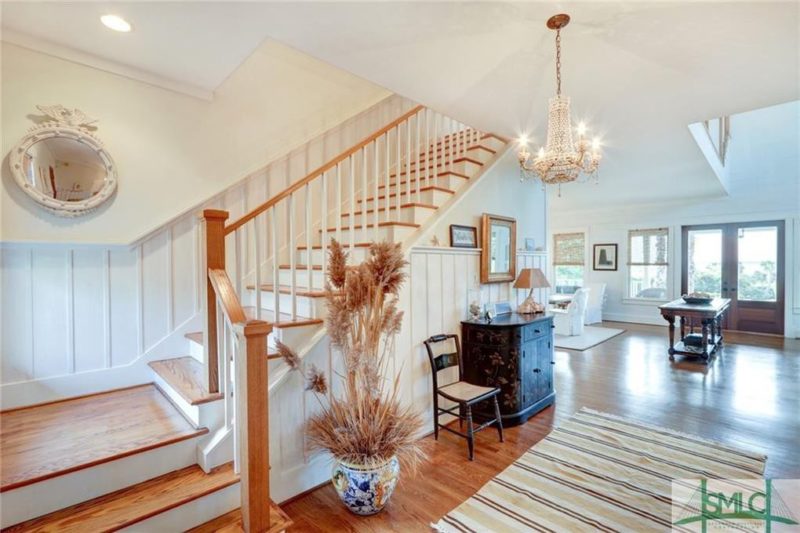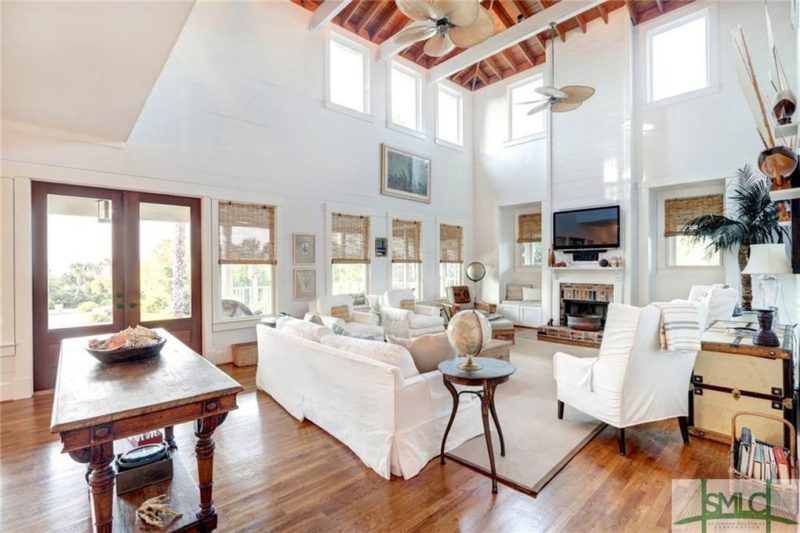 The family room walls and furniture are white with wood ceilings and floors: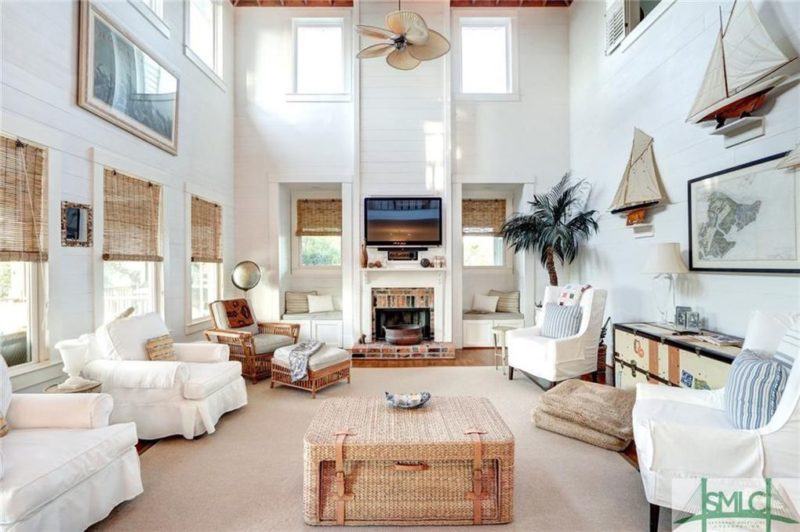 Sandra Bullock was born in Virginia but spent much of her childhood in Nuremberg with her German parents until she was 12. She seems to like spending time in the South because she owns houses in Louisiana and Texas, as well.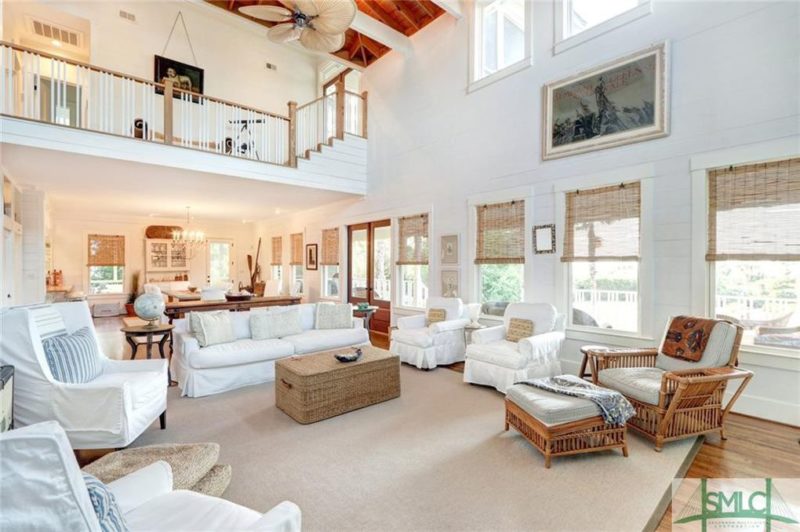 She has two children, Louis (9) and Laila (7). She's been dating photographer Bryan Randall since she hired him to take photographs at her son's birthday party in 2015.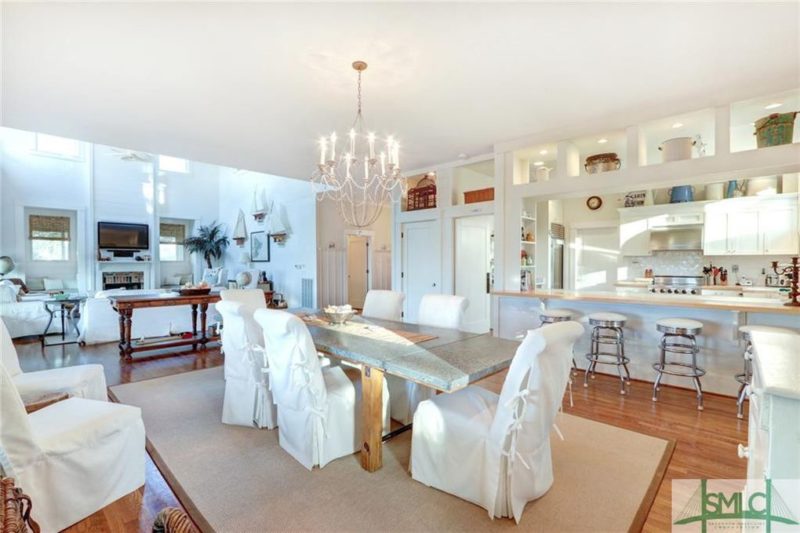 "The spacious kitchen is open to the dining area with a view of the water and
features new Viking and Subzero stainless appliances, perfect for gourmet cooks."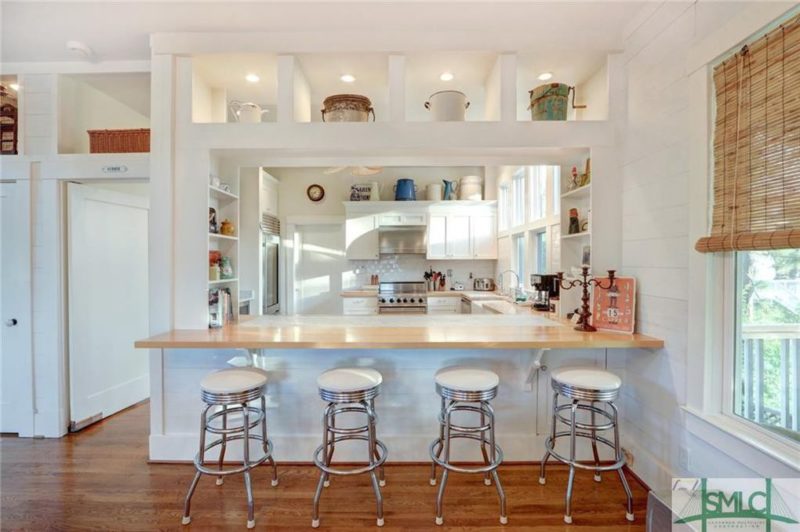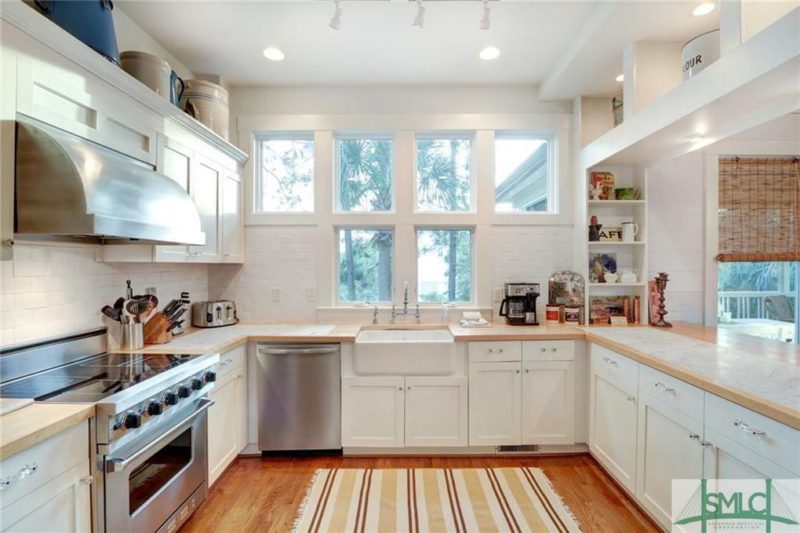 Sandra Bullock's beach house was built in 1993 and has:
7 bedrooms
5 1/2 baths
6,208 sq ft
2.77 acres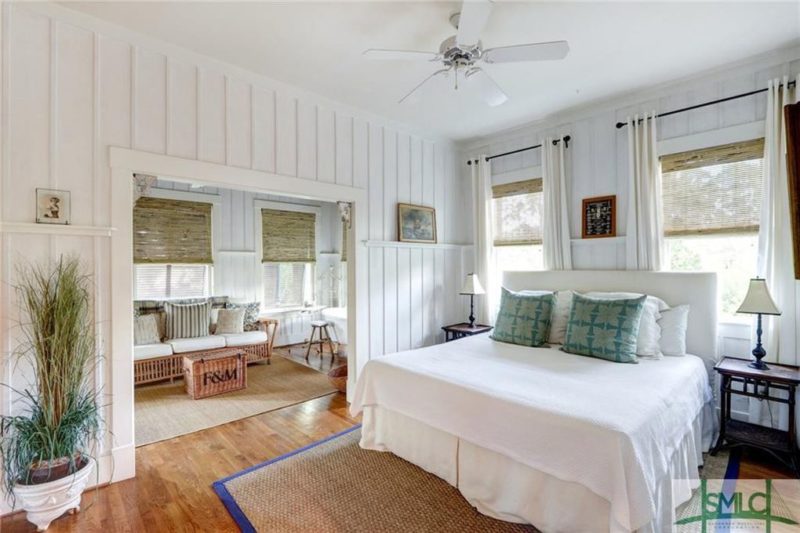 When I was researching the house, I discovered that she's had it listed as a vacation rental for several years called the Elbaroda Hideaway. That's Adorable spelled backwards. 🙂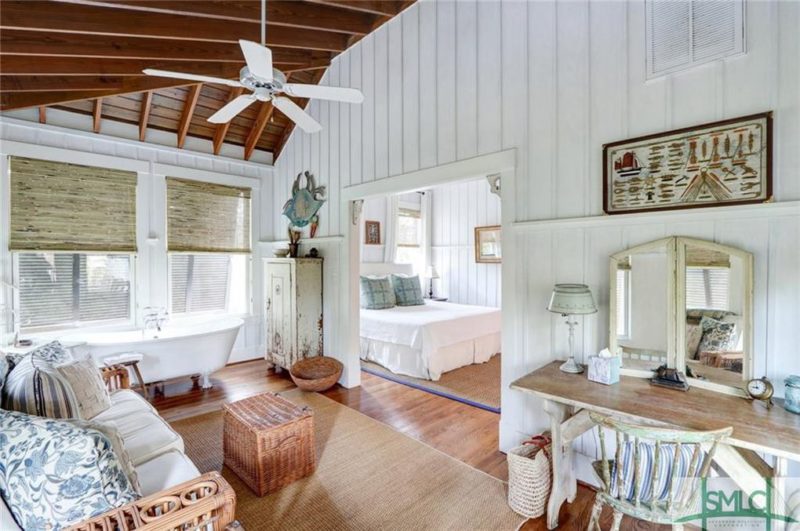 The rental listing said:
Relax in this private, luxury, Waterfront Estate. Elbaroda Hideaway is a spacious and well-appointed home and a magnificent private oasis located on the secluded North end of the island.
This home is situated on one of the largest single beach-front lots on Tybee replete with beautifully landscaped and lush grounds, large swimming pool and private North beach access.
There are views of both the ocean and Hilton Head Island from the porch.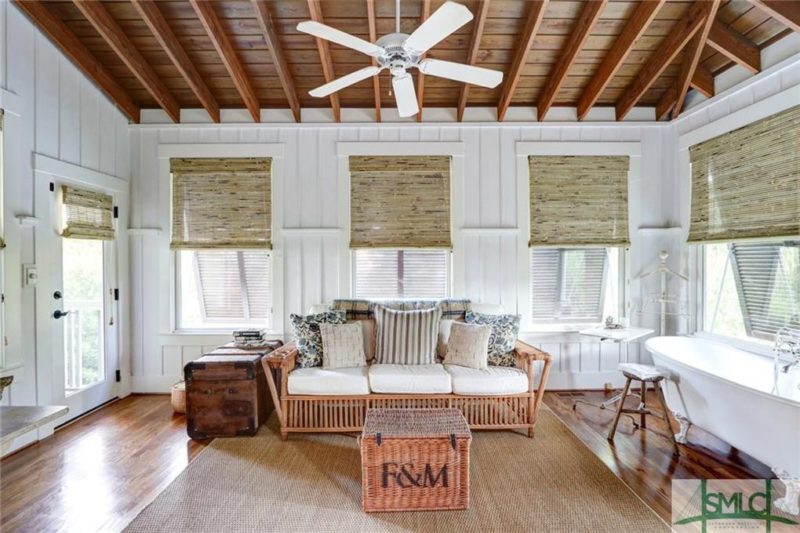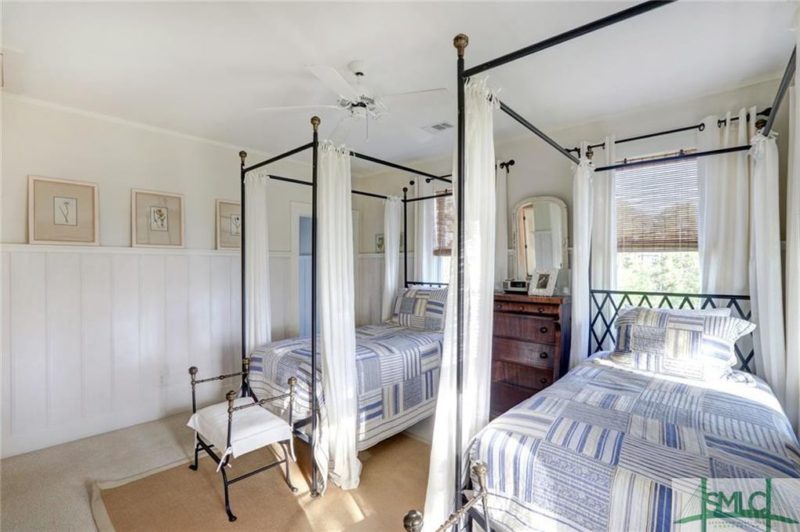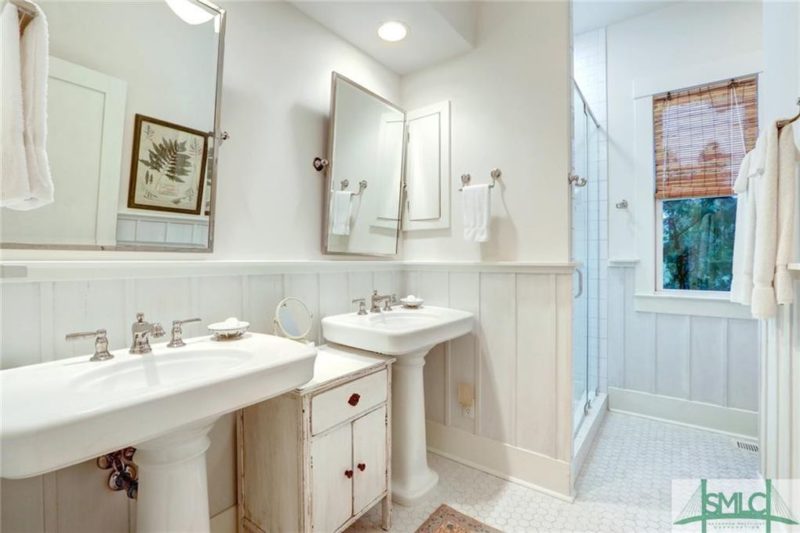 The listing says:
"Unwind in the casual luxury of this Tybee estate by enjoying dolphin watching from the large furnished porches, napping in the hammocks, lounging by the pool, meditating in the bamboo garden or working out in the fitness room."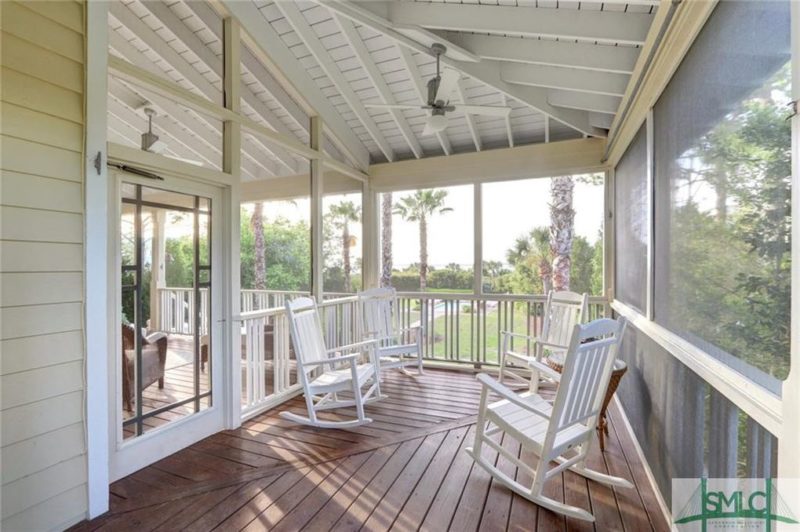 "This Tybee vacation home has been professionally decorated with a mix of
comfortable furnishings, antiques and extra amenities that will inspire a relaxing island vacation."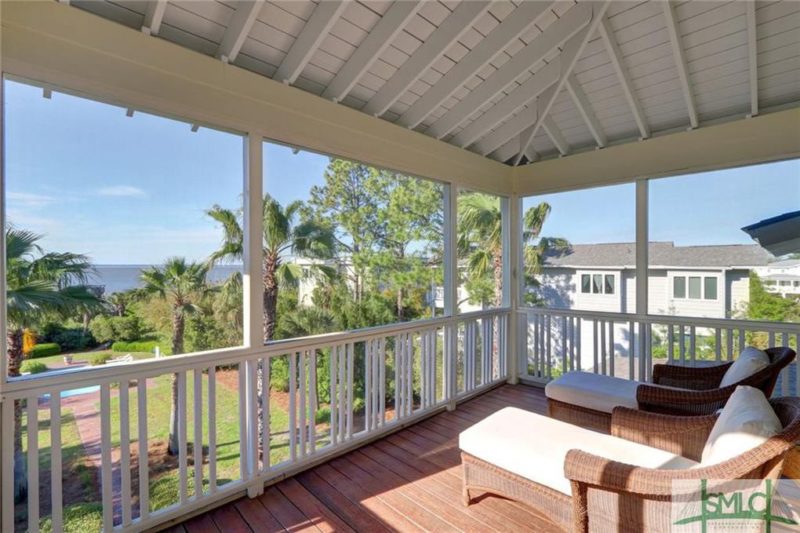 "Situated on the northern end of Tybee Island, a quick 20-minute drive will put you in the middle of downtown Historic Savannah. This is a unique opportunity to own a large private beach front estate in the Savannah area."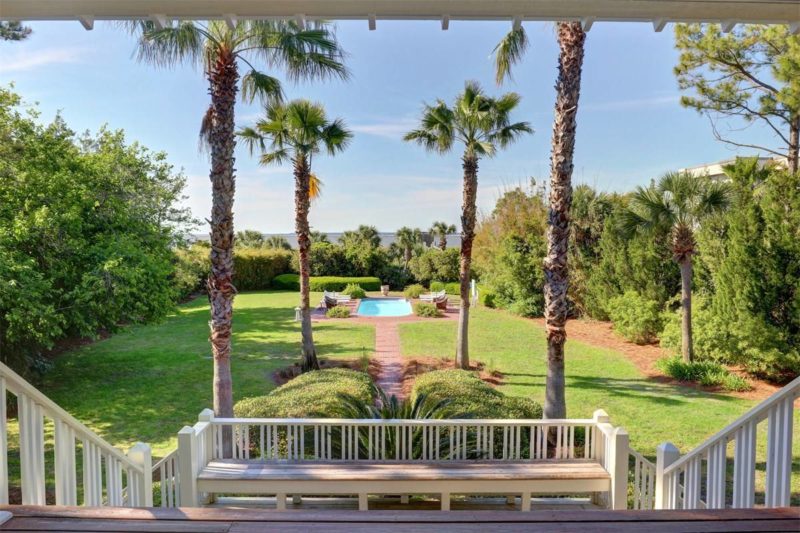 "This is an amazing opportunity for someone to purchase a unique compound made up of nine parcels with a total of three acres. The main house is on five parcels, three vacant parcels adjacent to the main house, as well as the guest house."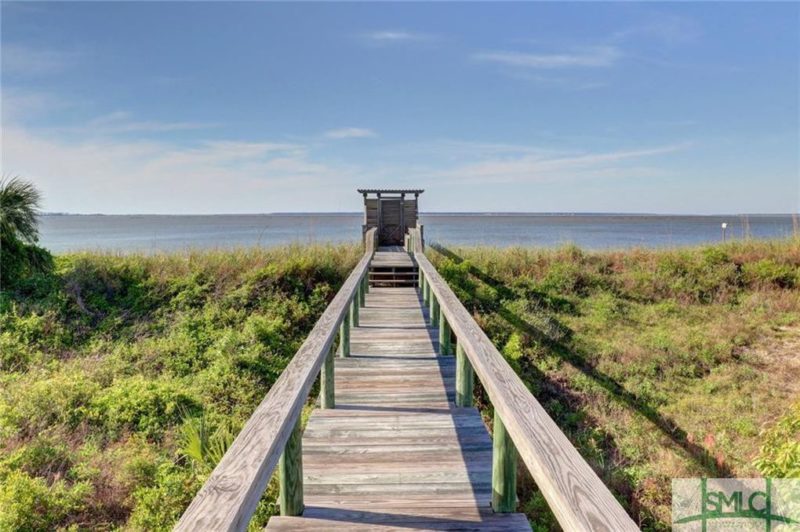 "Previous publications have noted the former purchase price with inaccurate information. That being said, it is important to note that these parcels were purchased individually by the owner. The opportunity to have the privacy and expansive views were the desire of the owner and she hopes whomever purchases will enjoy it as much as she."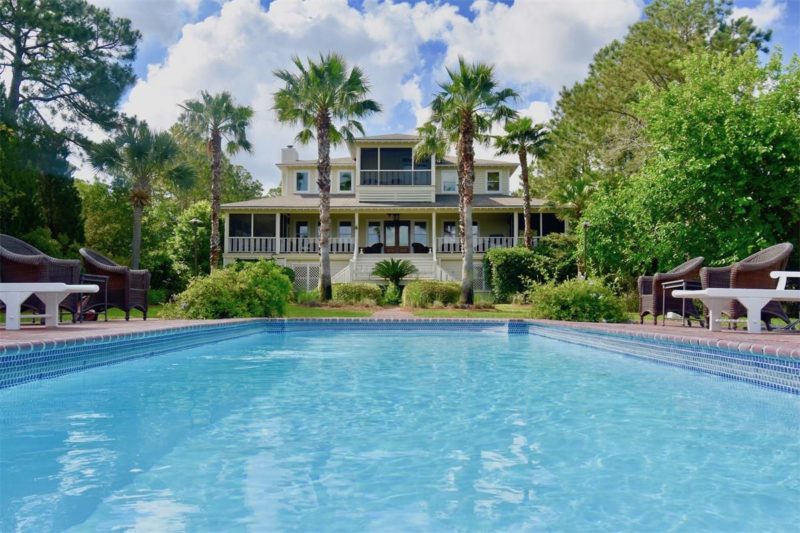 For more information about 1107 Bay Street: