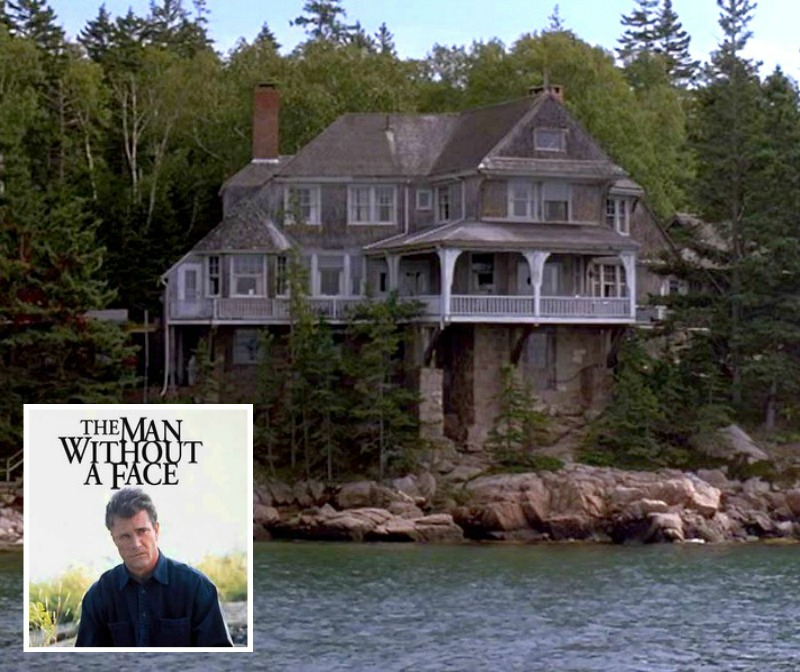 This house perched above the rocky coastline of Deer Isle, Maine, is famous for several reasons:
1) It was built in 1896 for landscape architect Frederick Law Olmsted.
2) It was designed by William Ralph Emerson, who originated the popular Shingle Style.
3) It was the filming location for Mel Gibson's The Man Without a Face. 
It's on the market, so let's take a look back at the house from the movie.

McLeod's House in "Man Without a Face"
The Man Without a Face came out in 1993. Hard to believe it was that long ago. I remember seeing it the theater and loving the house way back then!
Here's a scene from the movie that had young Chuck (Nick Stahl) being tutored by Justin McLeod (Gibson) on the porch overlooking the water: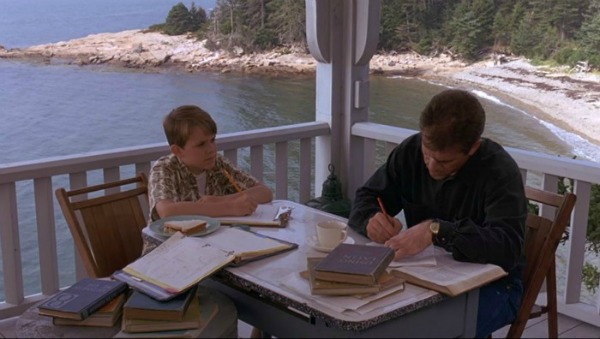 The House in the Movie: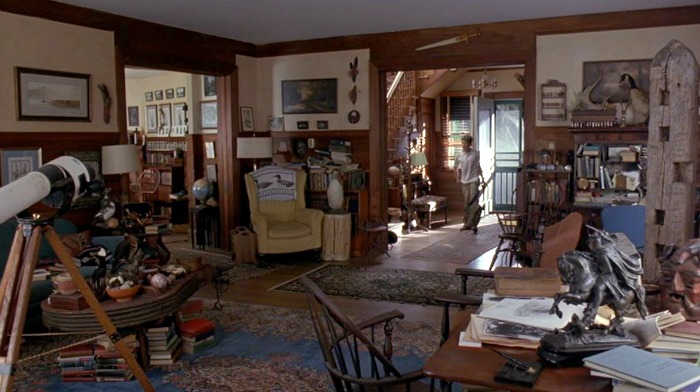 McLeod working in his living room: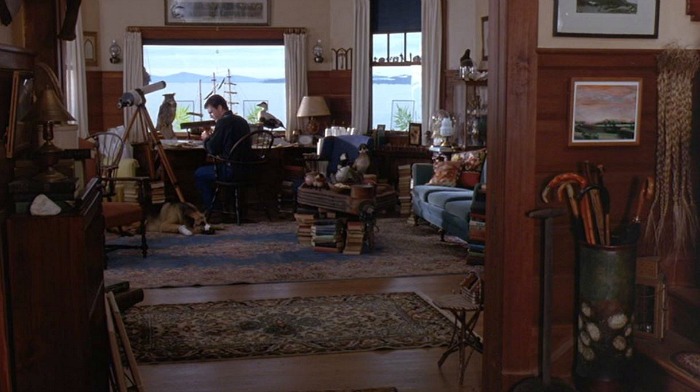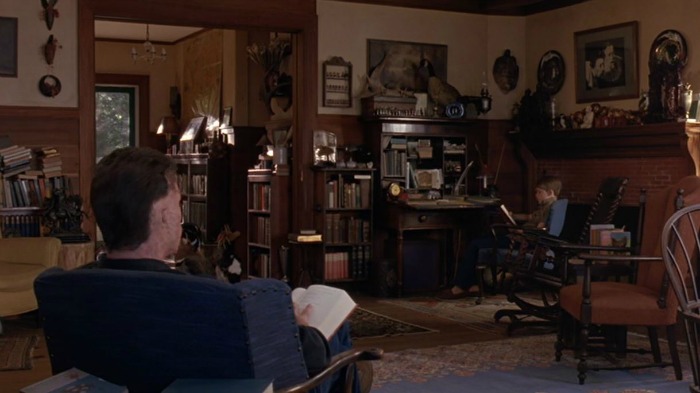 The listing says, "An authentic summer cottage turned year-round home, the almost five-acre property includes dramatic coastline, a private beach, a tidal pier, and views across the open water that simply awe-inspiring."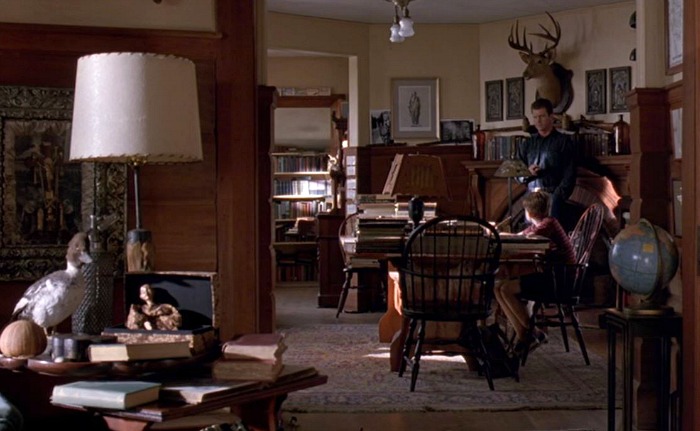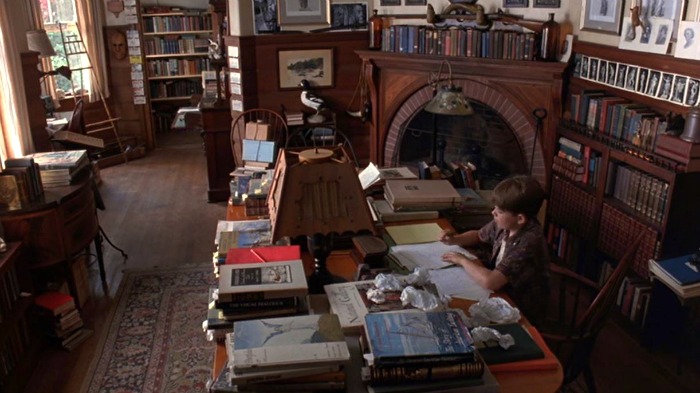 McLeod is an artist and the sunporch is set up as his studio in the movie: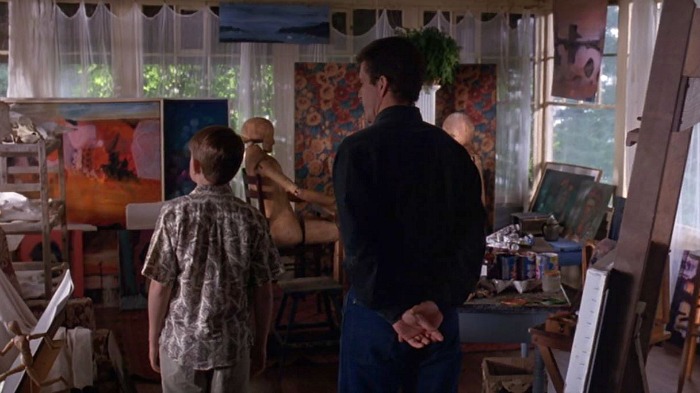 This was also the filming location for the 2003 movie Finding Home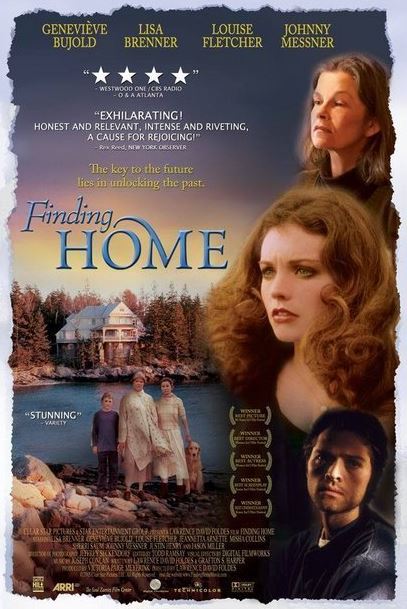 Frederick Law Olmsted Lived Here
The house was built for Frederick Law Olmsted, known as the father of American landscape architecture. He became famous for projects like New York's Central Park, and his life was chronicled in the book Genius of Place.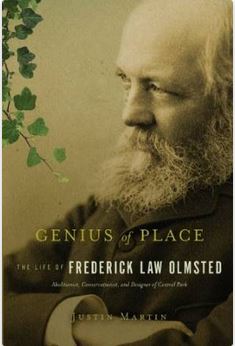 In an interesting article about how the architect William R. Emerson created the popular Shingle Style, Dan Cooper writes about this house, known as Felsted:
One of Emerson's later and most spectacularly sited works, Felsted, was built in 1896 in Deer Isle, ME, as the family cottage of renowned landscape architect Frederick Law Olmsted, Jr.
Feldsted displays some of this evolution towards the Neoclassicism of the later Colonial Revival. The shingled arches are replaced by wood corbels and the porches are garnished with long, open spindled rails and balusters. More notably, the house, built into the side of a hill on the shore, has a full-story foundation that is constructed of the same stone, making it appear as if built on a outcropping.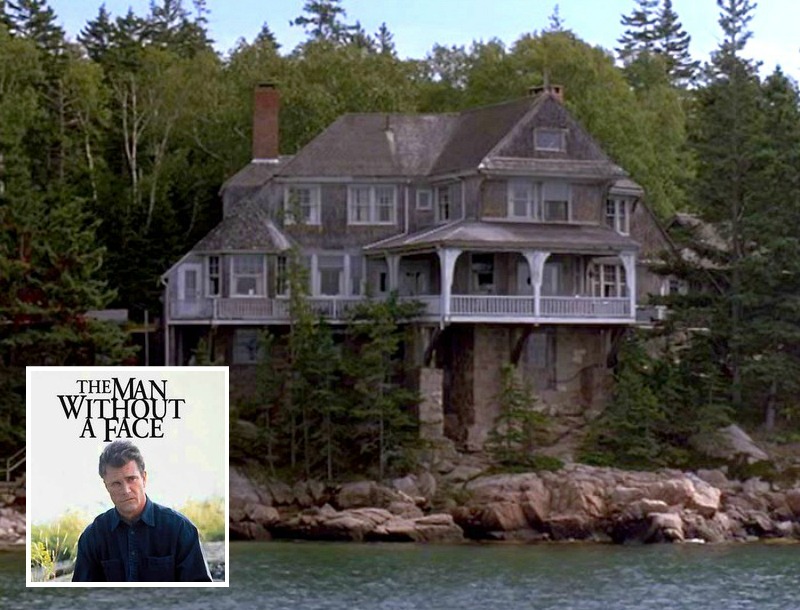 The house has 6 bedrooms, 3 baths, and about 3,000 square feet.

For more photos and information about the Felsted Estate, check the listing

held by Kim Swan of the Swan Agency/Sotheby's International Realty.