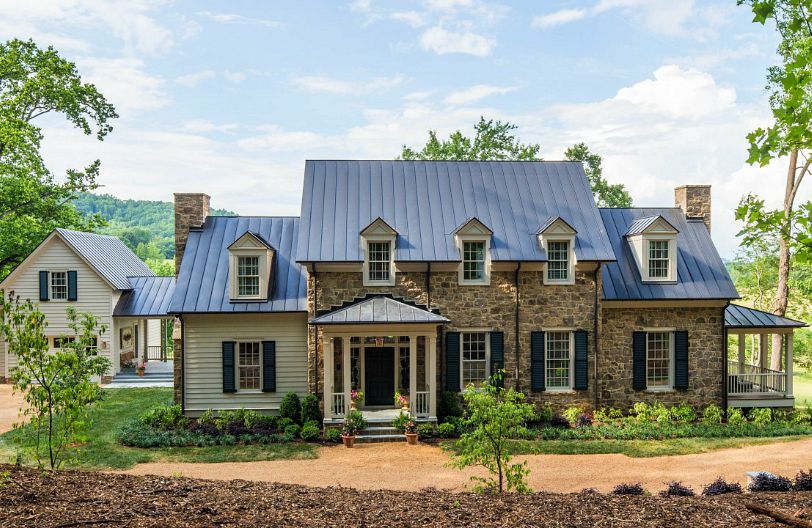 Designer Bunny Williams decorated the Southern Living Idea House near Charlottesville this year, described as "A modern interpretation of a classic Virginia farmhouse." Sounds good to me!
The showhouse was designed by Rosney Co. Architects in the 2,300-acre conservation community of Bundoran Farm.
Take a look!

The 2015 Southern Living Idea House in Charlottesville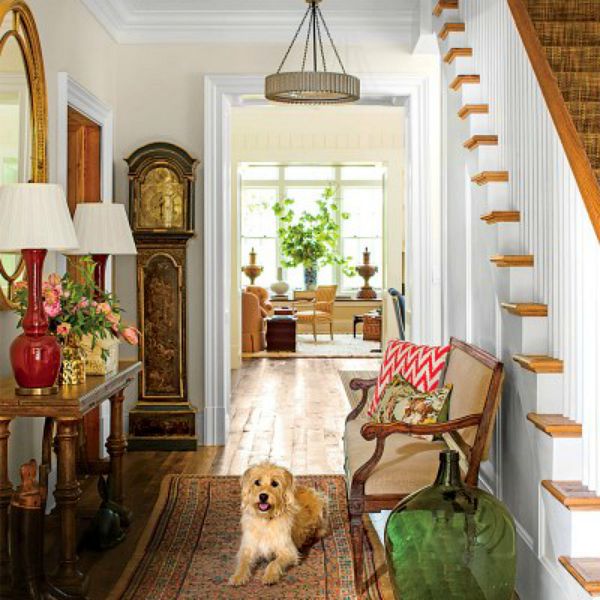 Bunny says her mother always had a red Oriental rug like the one she put in the entry hall here: "She'd say, 'Look at the color of your soil, and get a rug with that background.' " Made me laugh. I guess I need to stock up on a lot of brown rugs, then!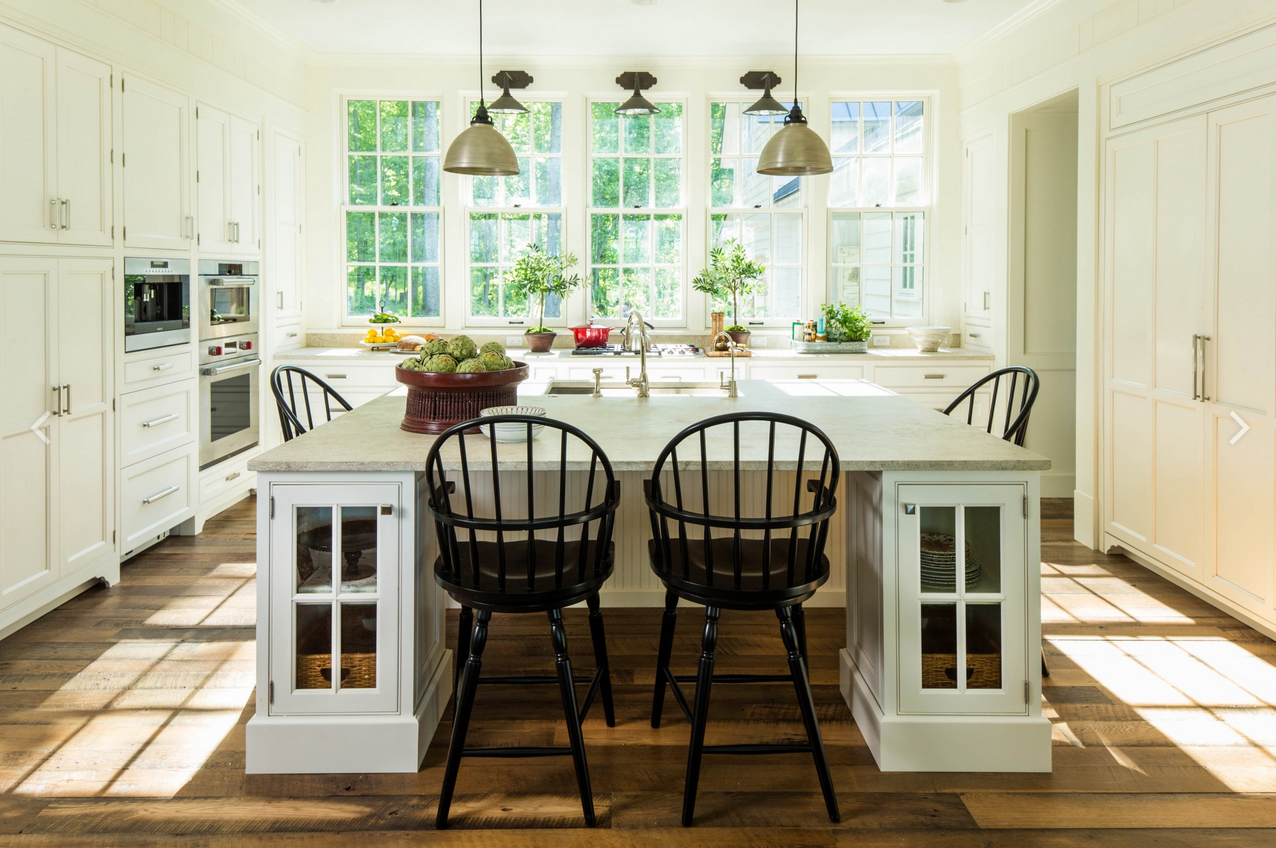 Bunny opted for a white kitchen with wood floors and limestone counters to "infuse the kitchen's modern design with a casual farmhouse feeling," according to the architect.
Floor Plan:
Don't you love seeing floor plans? It helps me visualize how everything's laid out. Here's how the first floor looks (via Small & Chic, which also has the second floor and more photos she took of the house):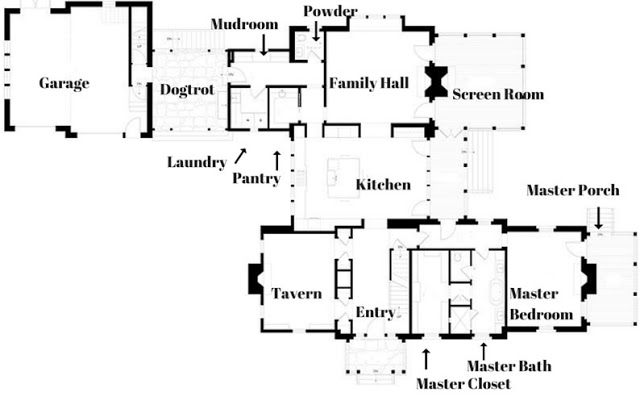 The 2015 Southern Living Idea House is near Charlottesville in North Garden, Virginia. It's open for public tours until December 27th. If you have a chance to go, let us know what you thought about it. I wish I could make the drive over there to see it myself!
Bunny Williams says "Your home should be the most comfortable place you can imagine." It's nice to see a showhouse that looks as relaxed and "pull-up-a-chair" as this one does.
For more photos and information about the Southern Living Idea House:

Official photography by Laurey W. Glenn.