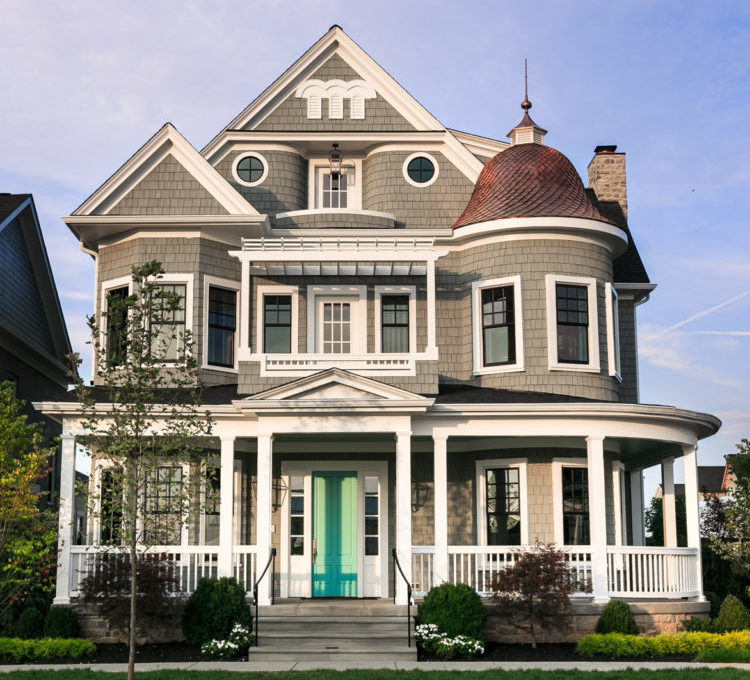 This grand three-story house with the copper-topped turret and wrap-around porch may look like an older home that was updated, but it's actually brand new.
Hampton Pointe was Artisan Signature Homes' award-winning Homearama entry last year in Louisville, Kentucky, and I was surprised to see how modern it is inside. It was designed for a young family with children and dogs, and there are playful details like a slide and a secret door.
Take a look and see what you think!

Hampton Pointe by Artisan Signature Designs
The wraparound porch with gray cedar shake exterior has a view of a park across the street.
The barrel-vaulted foyer:
Counting the finished basement, the house has four levels and 6,000 square feet.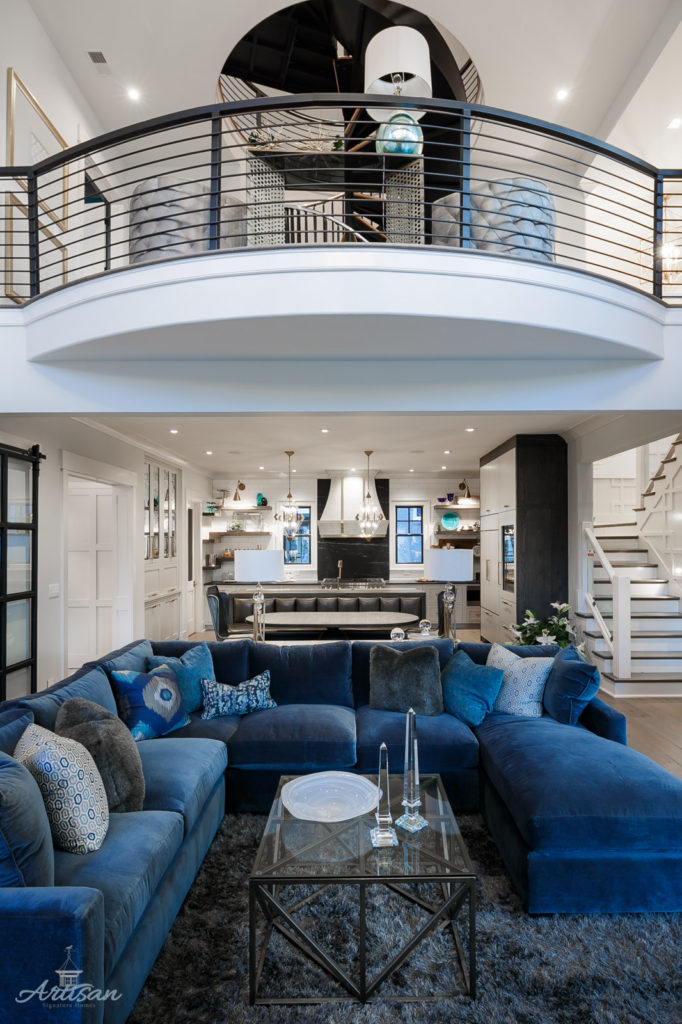 The second-story loft is open to the family room below:
The kitchen has open shelving, double pantries, and banquette seating:
They designed a creative pattern for the stairwell and added a sculptural light fixture:
The spiral staircase comes with a slide option: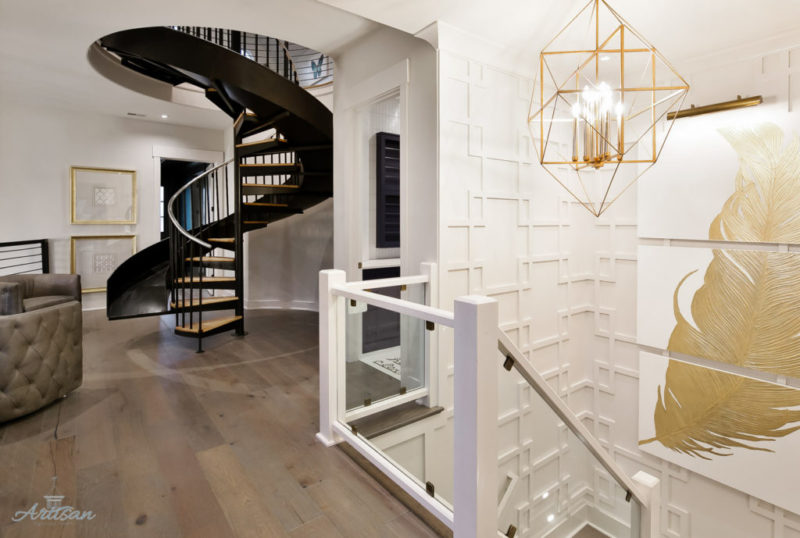 A bedroom for the boys, who are Star Wars fans, includes bunks and hexagon shelves:
The house has 4 bedrooms, 6 bathrooms + 3 stories.
The interior design was done by Marsha Riggle, Jessica Pinnick, Wendy Saladino and Kevin Coleman of Tassels.
The loft on the top floor is a super-cool hang-out space: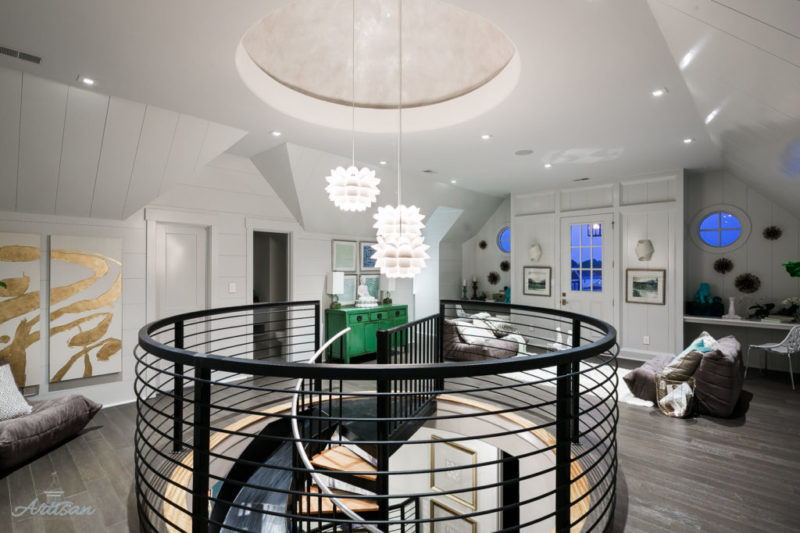 A secret door leads to a playroom with an illuminated constellation on the ceiling: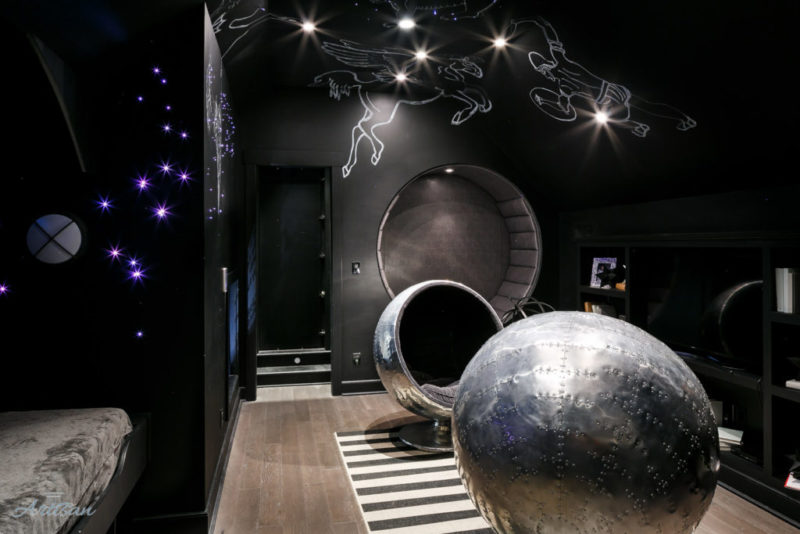 Take the stairs, or take the slide back down: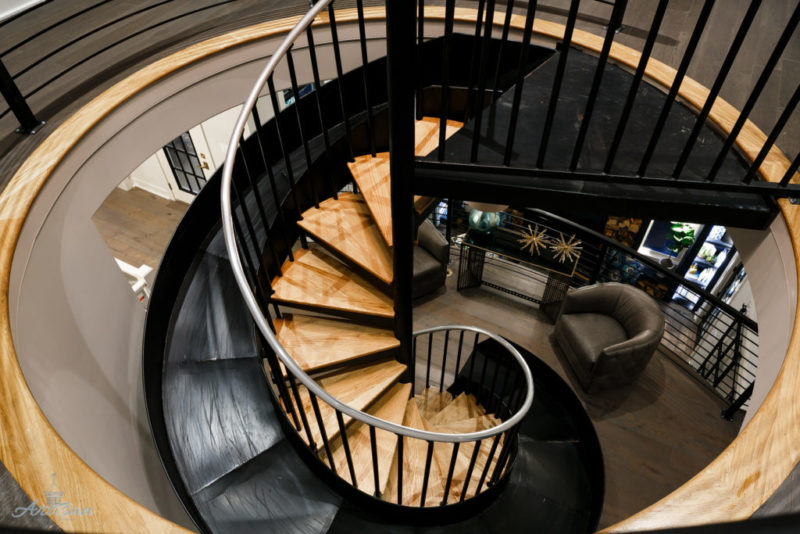 A dark and cozy den with built-in shelves:
The lower level has a mini basketball court for the kids:
A pet-friendly mudroom has built-in crates, a shower, and a door leading to a dog run outside: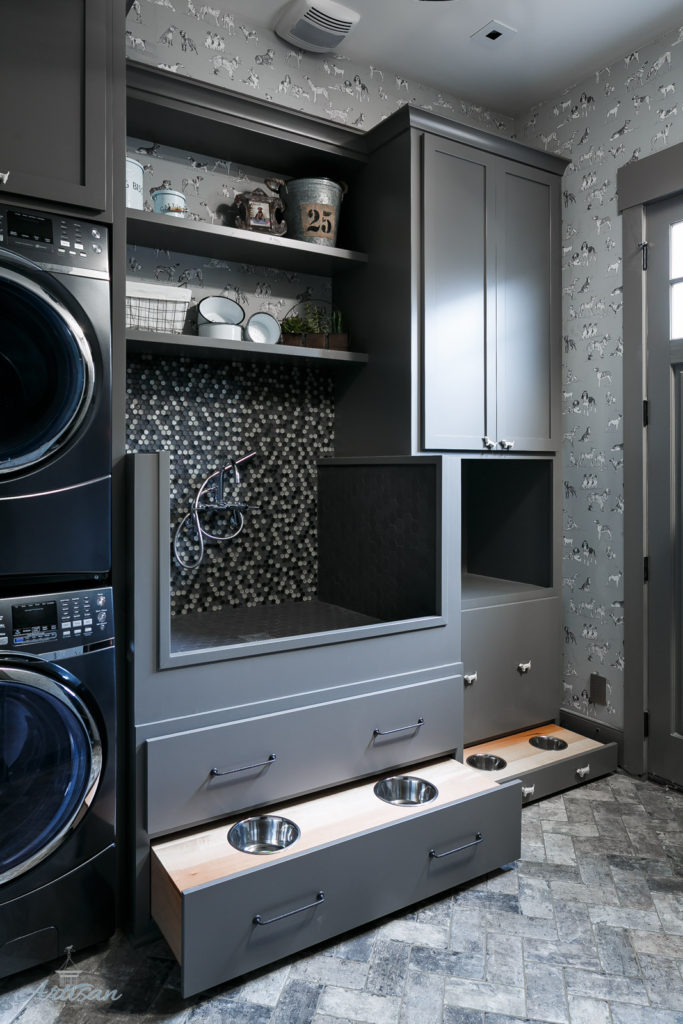 There's a screened porch upstairs…
…and another one down, with a view of the pool:
Norton Commons is a neighborhood in Louisville where the houses are all inspired by classic designs.
A diamond-patterned copper "bell" tops the turret:
There are balconies on the second and third floors:
The exterior is a real show-stopper. I can imagine some traffic jams at this corner with people rubber-necking to get a better look at it! Many thanks to builder Jason Black for sharing his Homearama project with us.
To see and learn more of Hampton Pointe in Norton Commons,

Photo credit: Tim Furlong Jr., Real Tour Cast.