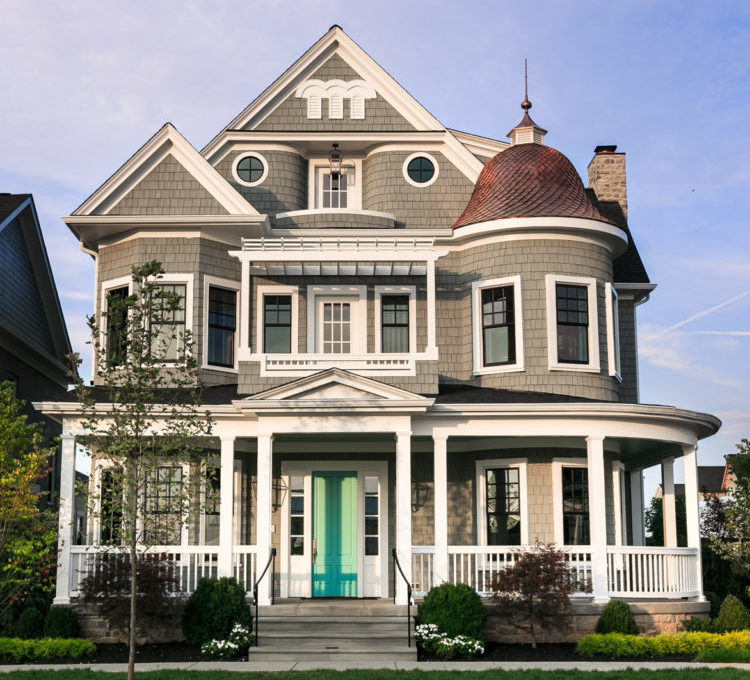 This grand three-story house with the copper-topped turret and wrap-around porch may look like an older home that was updated, but it's actually brand new.
Hampton Pointe was Artisan Signature Homes' award-winning Homearama entry last year in Louisville, Kentucky, and I was surprised to see how modern it is inside. It was designed for a young family with children and dogs, and there are playful details like a slide and a secret door.
Take a look and see what you think!

Hampton Pointe by Artisan Signature Designs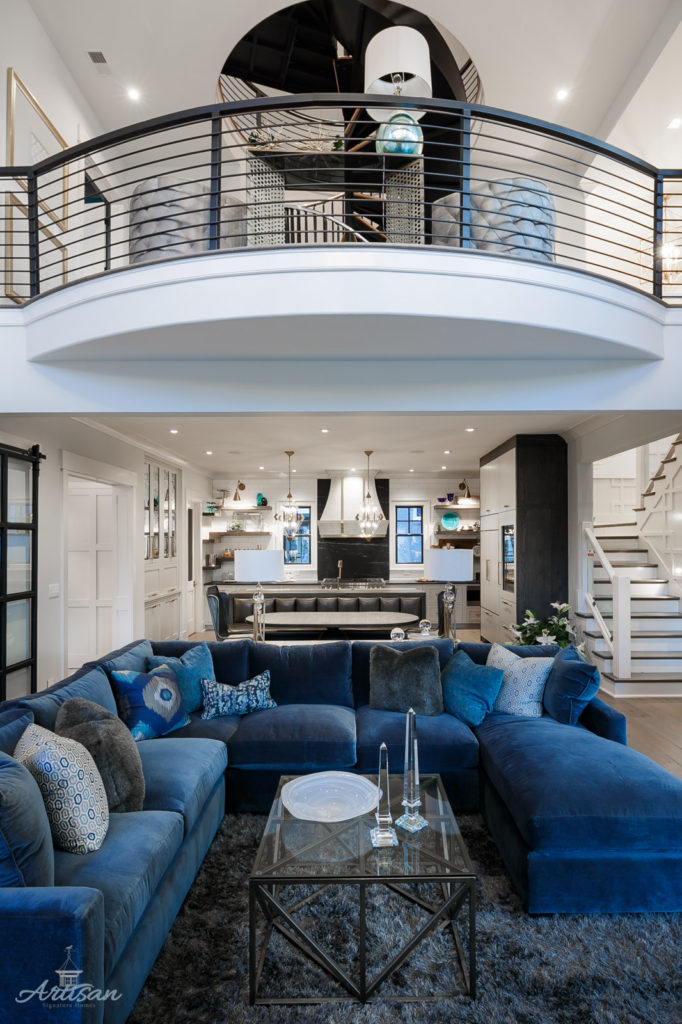 Counting the finished basement, the house has four levels and 6,000 square feet.
The spiral staircase comes with a slide option: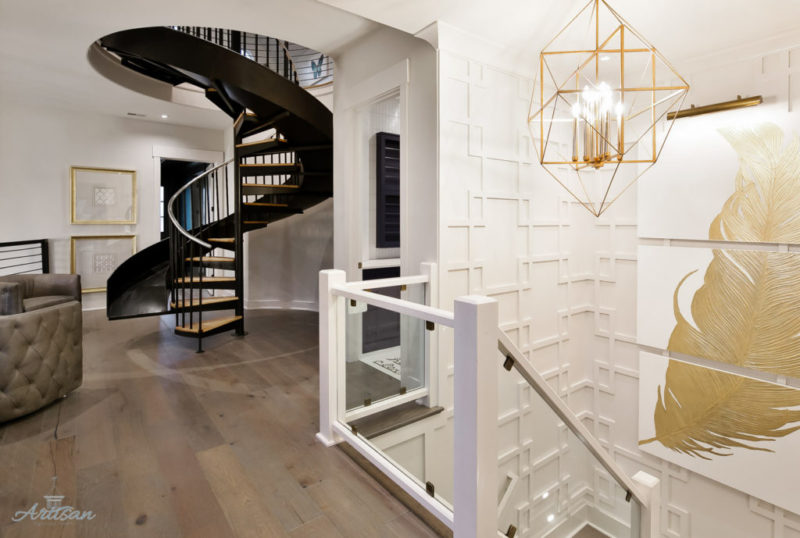 The house has 4 bedrooms, 6 bathrooms + 3 stories.
The loft on the top floor is a super-cool hang-out space: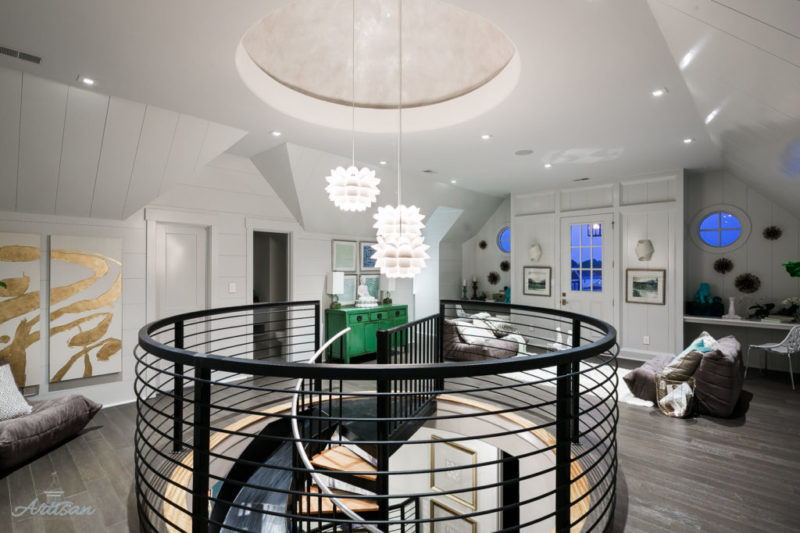 A secret door leads to a playroom with an illuminated constellation on the ceiling: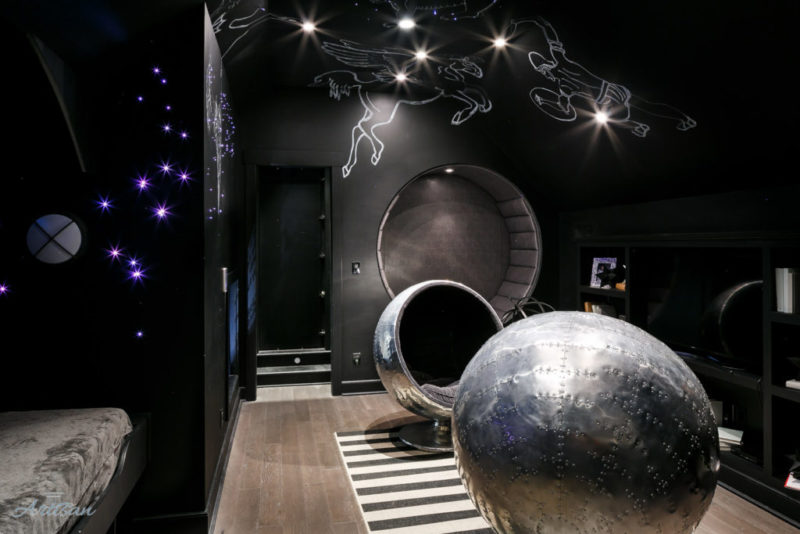 Take the stairs, or take the slide back down: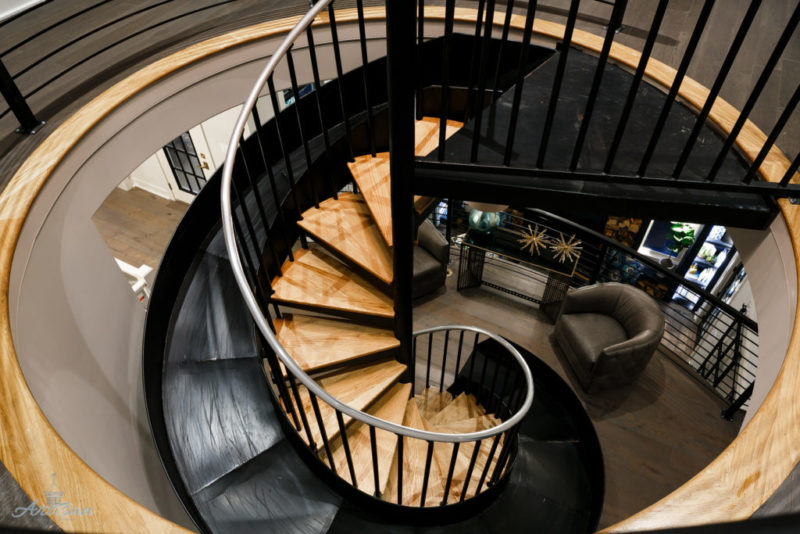 A pet-friendly mudroom has built-in crates, a shower, and a door leading to a dog run outside: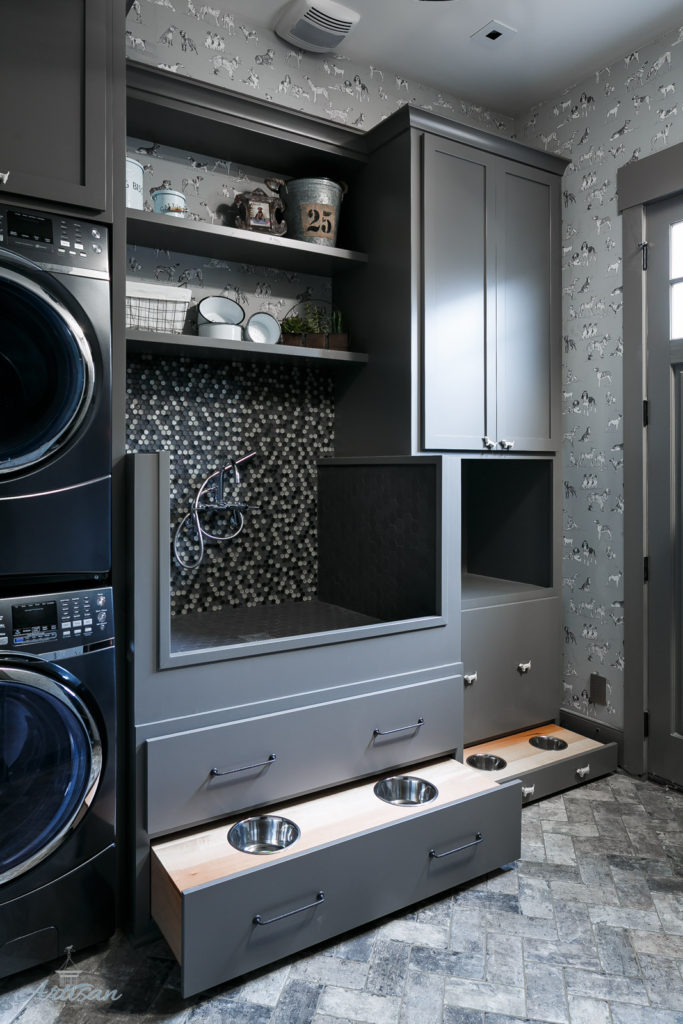 The interior design was done by Marsha Riggle, Jessica Pinnick, Wendy Saladino and Kevin Coleman of Tassels.
Norton Commons is a neighborhood in Louisville where the houses are all inspired by classic designs.
Thanks to builder Jason Black for sharing his Homearama project with us. Photos provided by Artisan Signature Homes, taken by Tim Furlong Jr. of Real Tour Cast.
To see and learn more of Hampton Pointe in Norton Commons,