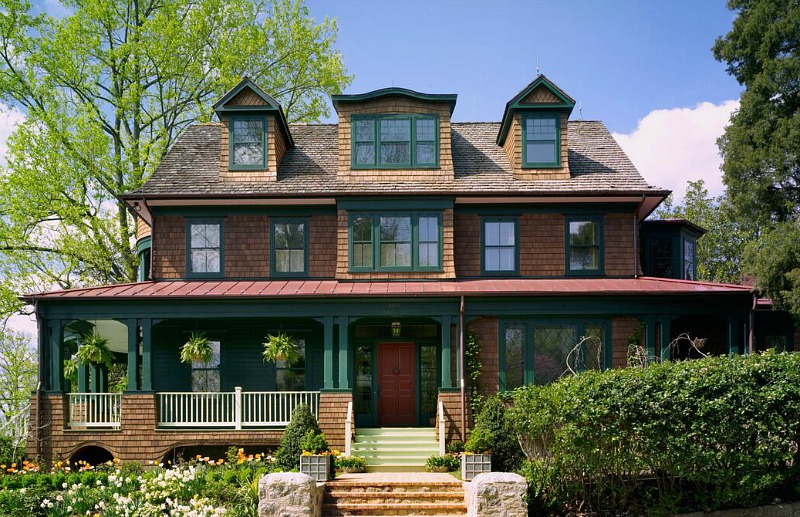 This classic shingle-style house with green trim and a wraparound porch looks it could have been standing there for generations.
I was surprised to learn it's actually a newly built home in Washington's Palisades neighborhood overlooking the Potomac River.
Take a look!

A New House Designed to Look Older Than It Is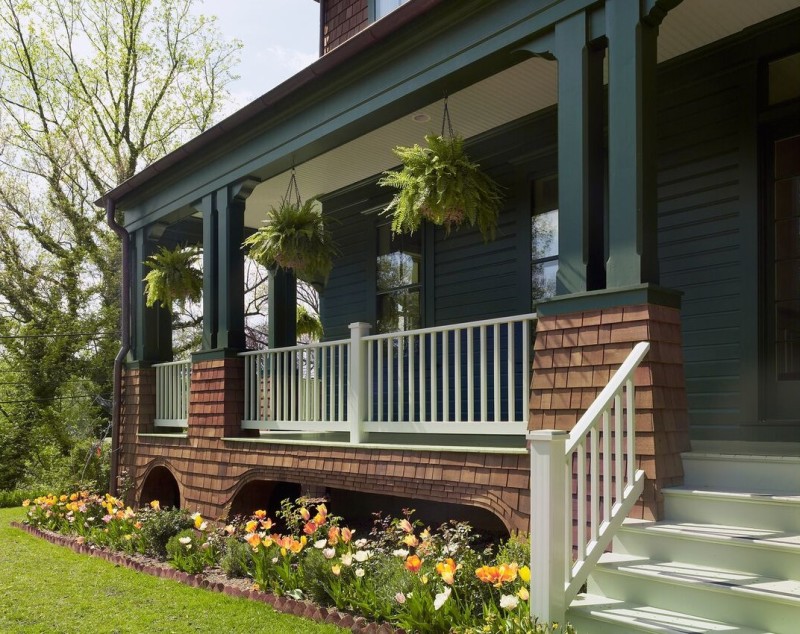 It was designed by Barnes Vanze Architects, who told me about the project:
"The original plan was to restore and add on to an old farmhouse overlooking the Potomac River and Chesapeake & Ohio Canal. But once demolition started, the structure nearly fell apart, having been badly maintained over time. Thus, we decided to replace the entire house, reusing and recycling as much of the old one as possible."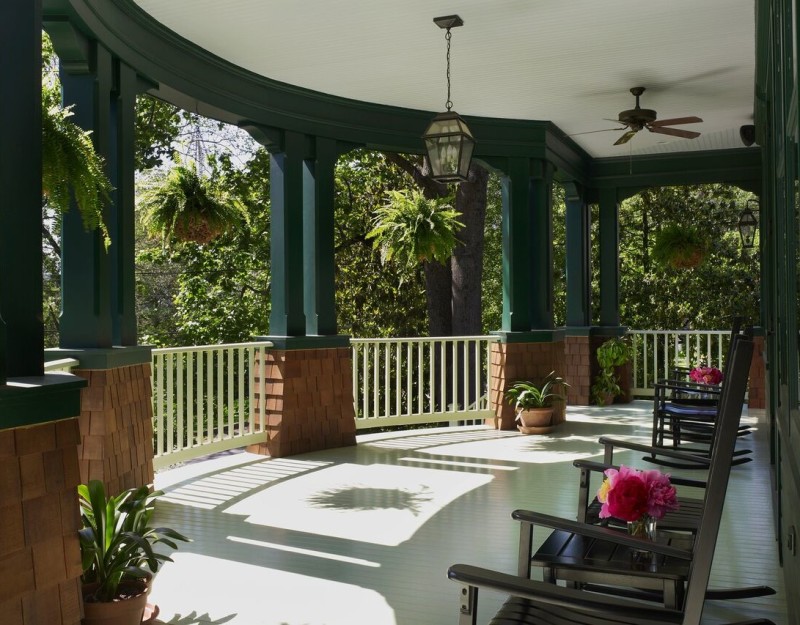 "We deconstructed the old house by hand, setting aside the materials for later uses in the new house, which was designed to emulate the feel of the original. This time, we added a sweeping, wrap-around porch with dark trim and sinuous shingle detailing that visually ground the house to the site."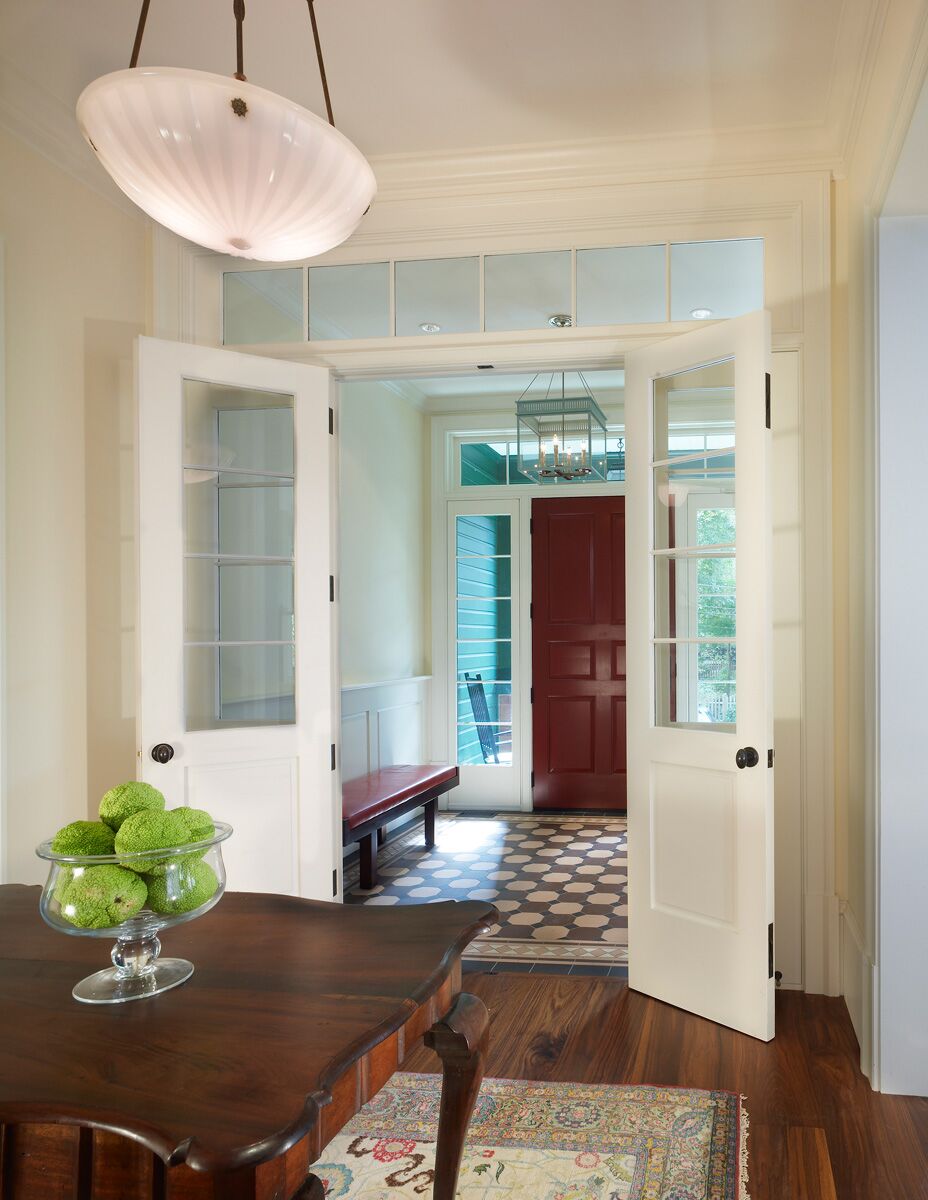 The diamond-paned windows are another classic detail: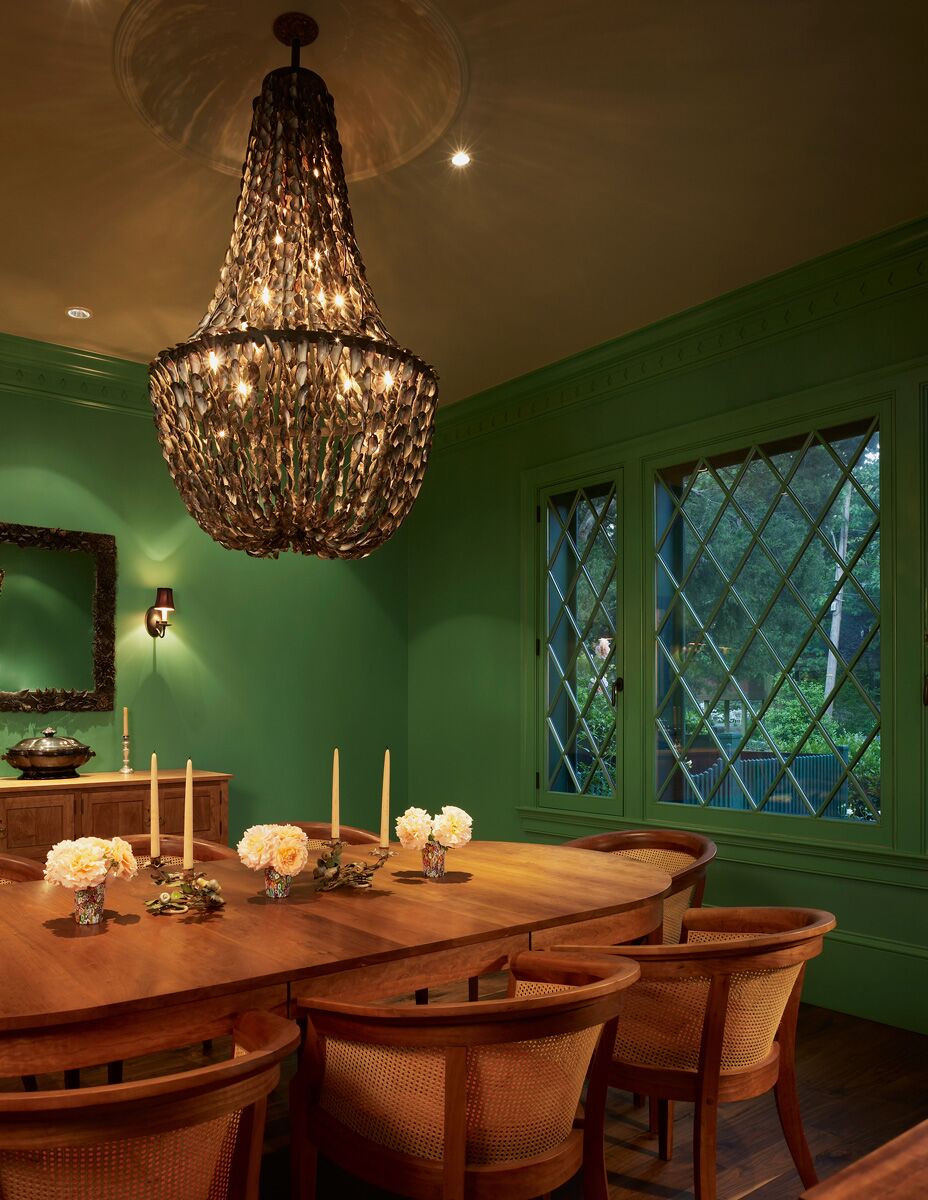 Bedroom with fireplace: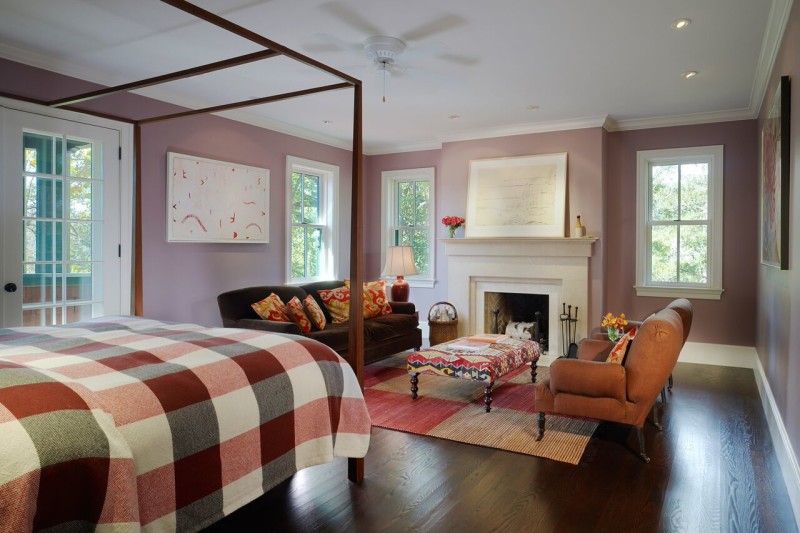 The top floor is a "huge, one-room aerie:"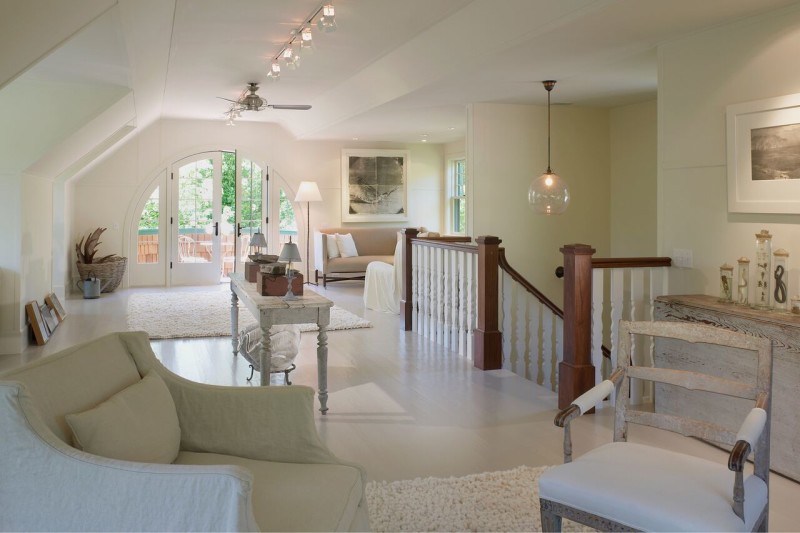 Rounded French doors lead to a sweet third-story balcony: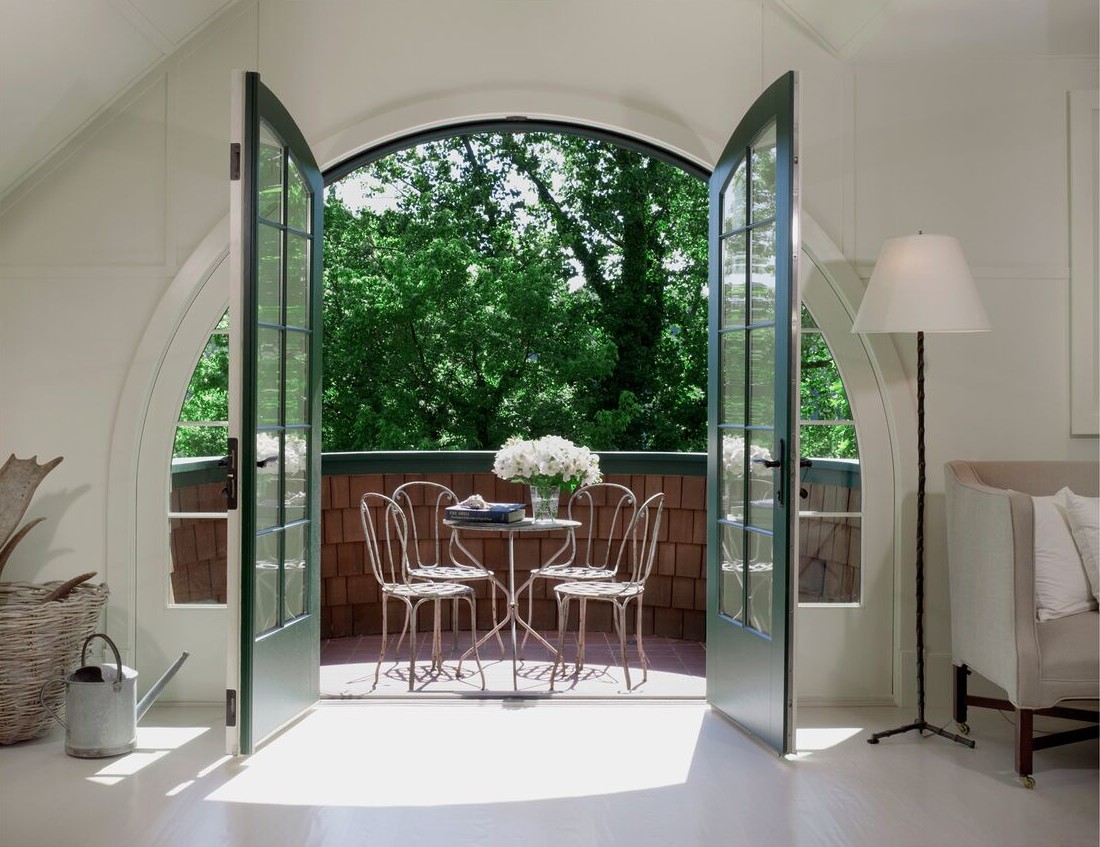 A classic black and white kitchen: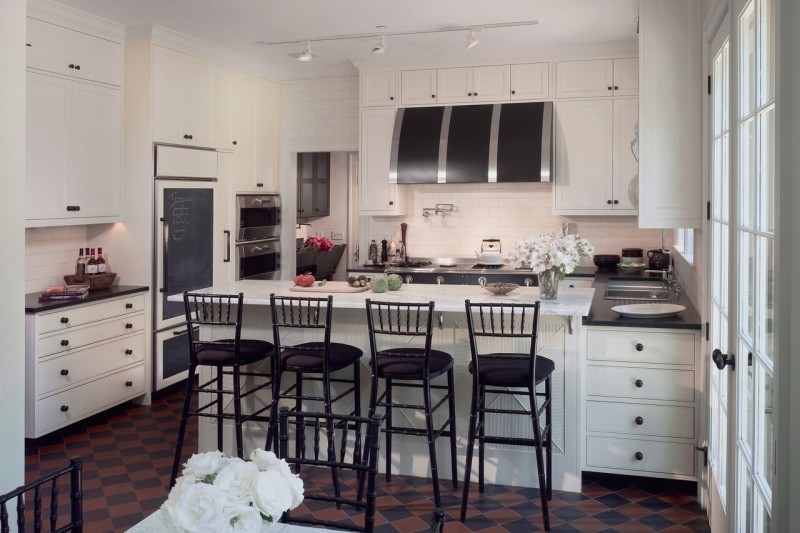 A brick terrace and side garden: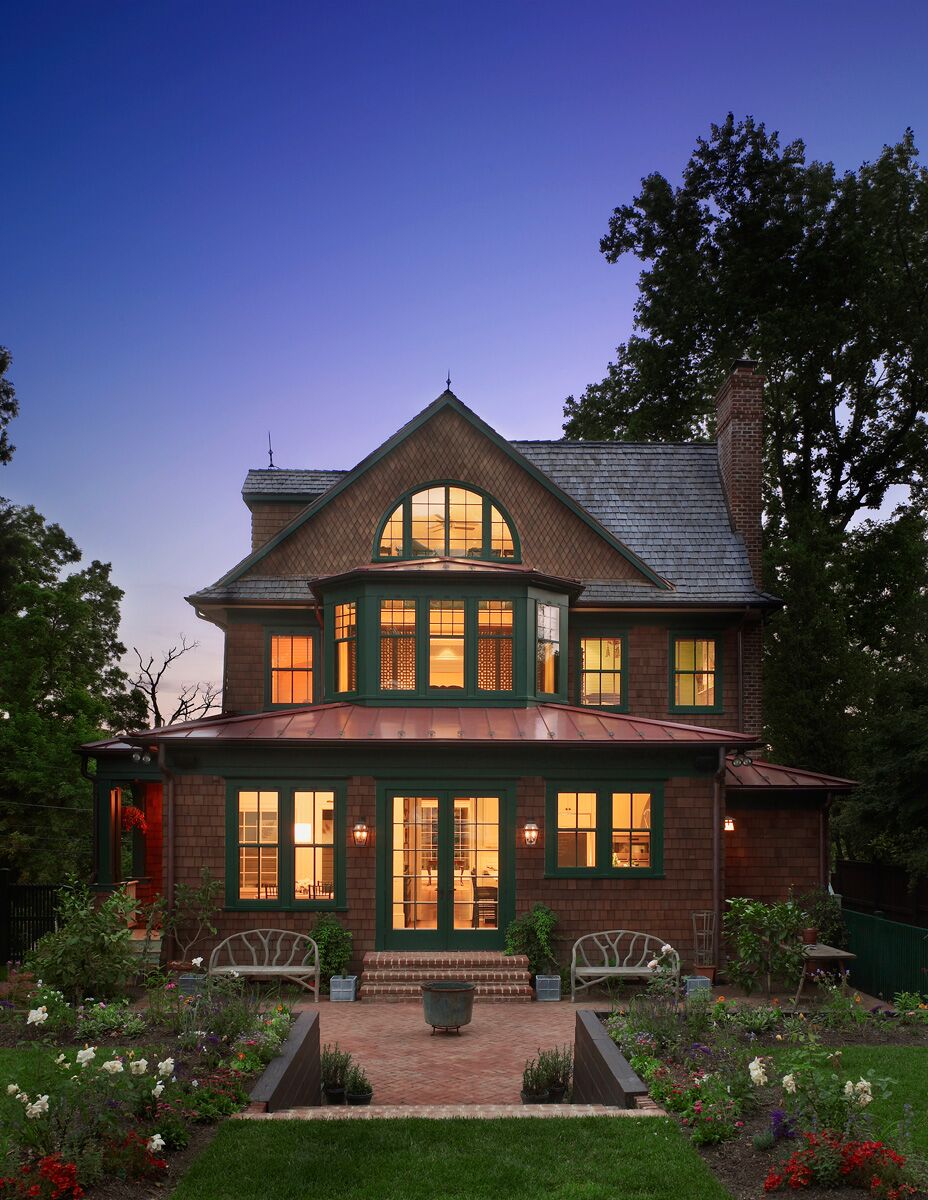 "Curved porches extend from each of the three stories, bringing river views into the principal rooms."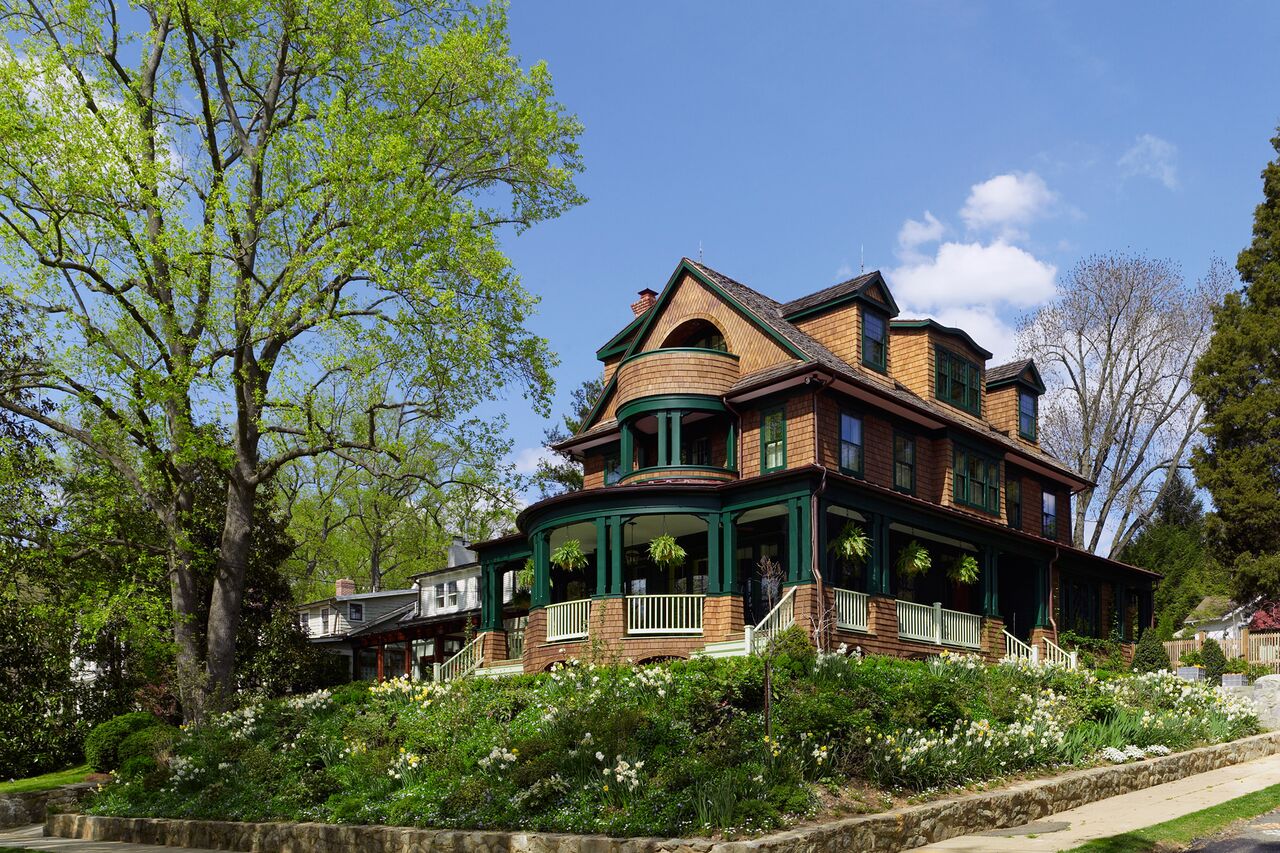 "By now, several neighbors have forgotten the house is new—they think it was merely an alteration of the original. And our client is quite content not to correct them."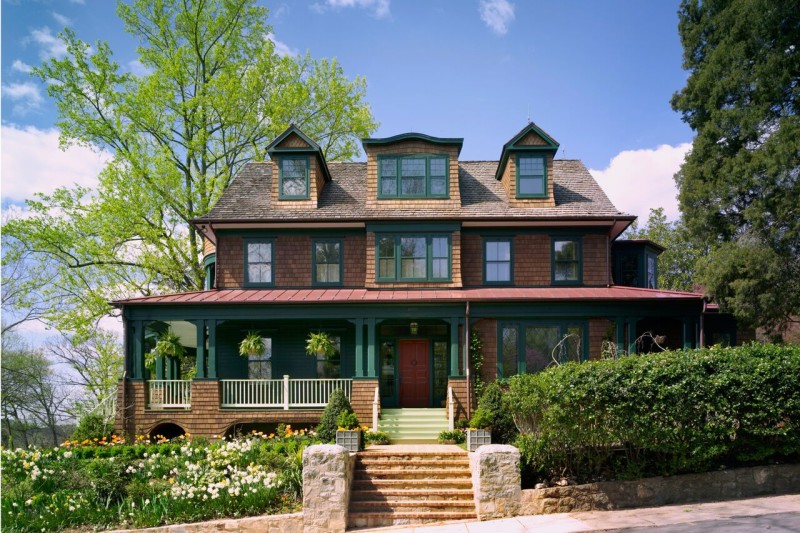 Thanks to Jennifer of Barnes Vanze Architects for telling me about the project.
Photography credit: Anice Hoachlander of HD Photo.