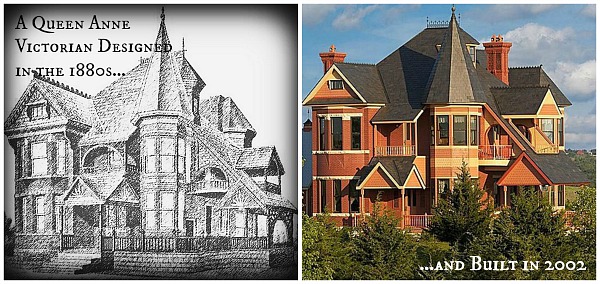 Years ago I told you about a Queen Anne Victorian in Kansas City known as the James W. Bryan house.
It was on the market at the time for $175,000. I later heard about a couple in Nebraska who had come across the original plans and illustrations for that historic house in an old book from 1887 and loved it so much that it became their dream to build their own version of it. They're sharing the results of their project with us today.
This old illustration and the architect's original plans for the historic James W. Bryan house in Missouri are what inspired them to build it again over 100 years later in Garland, Nebraska: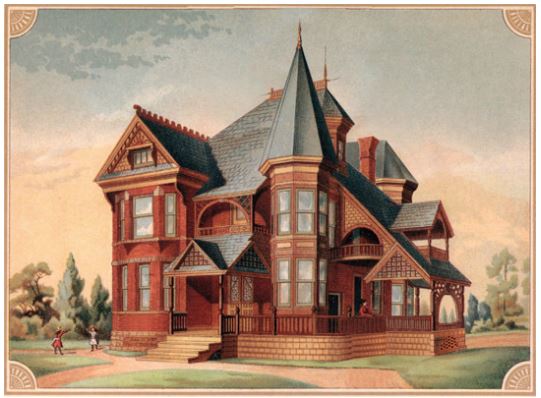 Here's a photo of the original house that was built with those plans in the 1880s: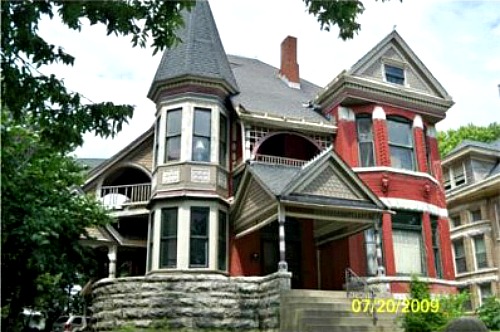 At the time it was on the market for $175,000, and it was in pretty bad shape.
The house cost $7,500 to build in the 1800s and boasted central heating in addition to fireplaces.
The house is discussed in the book American Architecture by Leland M. Roth as a classic example of the Queen Anne style.
Here's another original illustration of the house from Scientific American Architects and Builders Edition dated July 1887 (or "vivid chromolithograph plate" as they called it) that shows the porte-cochère for the homeowners' horse and carriage: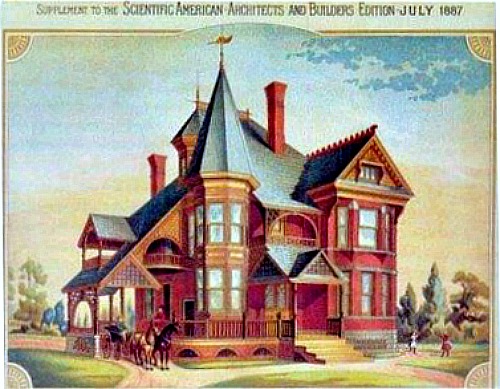 Back to the couple in Nebraska, who explain that they bought 60 acres of land for their new-old Victorian:
"We chose this specific section for its rolling hills, its mature trees, and its proximity to Lincoln, Nebraska, the community that we have been a part of for the past twenty years."
Then they set out to build their dream house on it.
Here's how it turned out: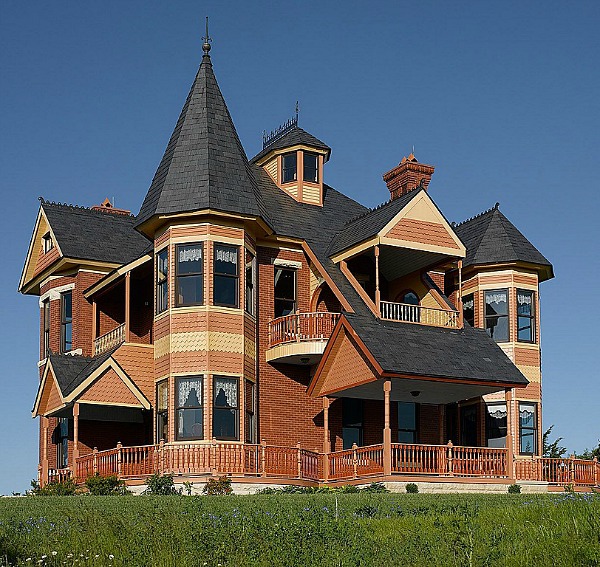 Their version cost a lot more than $7,500 to build in 2002, as you can imagine.
They list all the construction costs in detail on their website.
Dreams like this don't come cheap!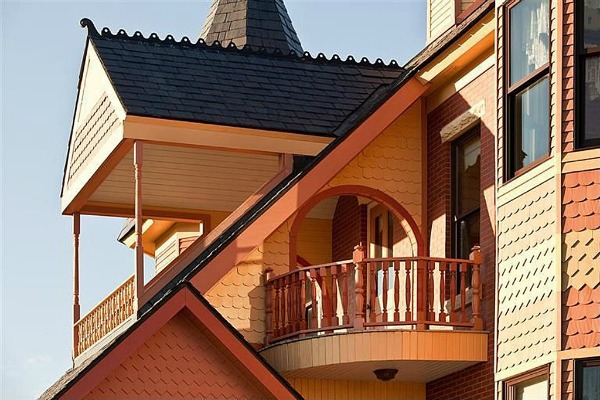 The old book they found in an antique store included floor plans for the house and some basic dimensions to go by:
"We were committed to building this 'New-Old house' in an authentic manner, true to the original, and not just an exterior cosmetic treatment."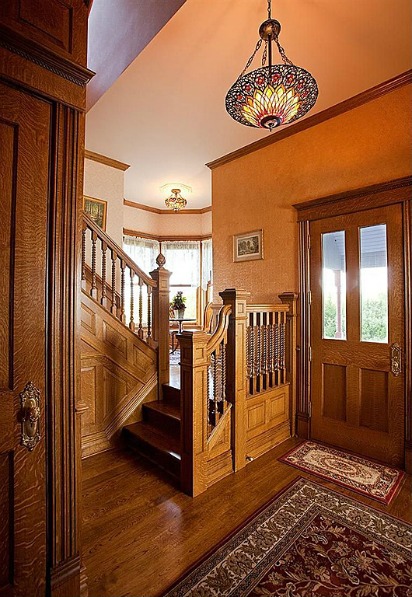 "On the inside, we also followed the original floor plan, adding just enough to make it more liveable for 21st-century people."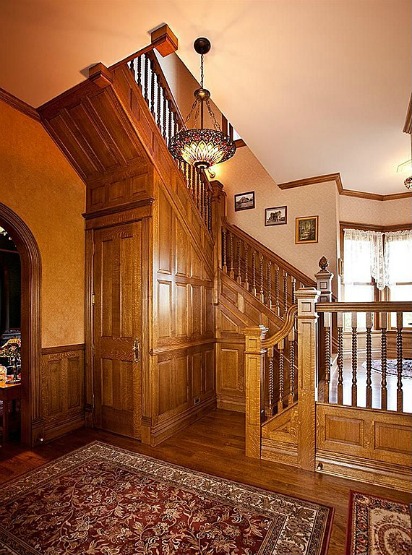 They eliminated the back stairs intended for a live-in servant in the 1880s, and they added a second full bath on the second floor, a main floor powder room, and a laundry room.
However, they add, "This did not change the original floor plan as much as one would think."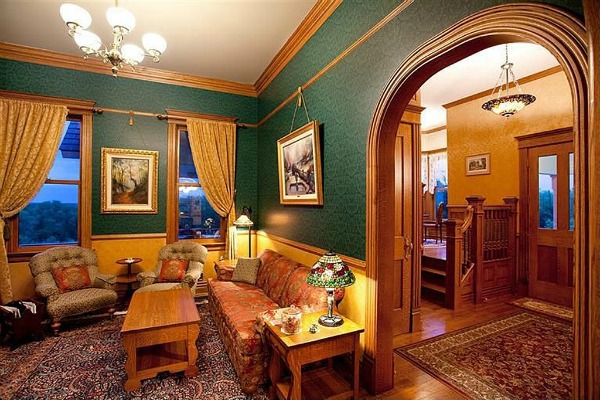 The original Victorian, which is listed on Kansas City's Historical Registry, had 5 bedrooms and 1 bath, with about 3,000 square feet.
This one also has 3,000 square feet, but with 4 bedrooms and 2.5 baths.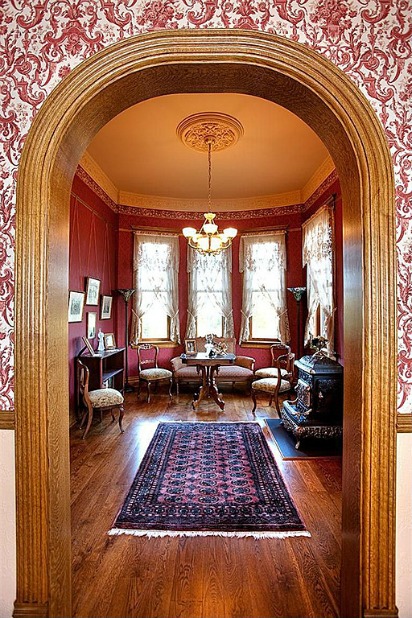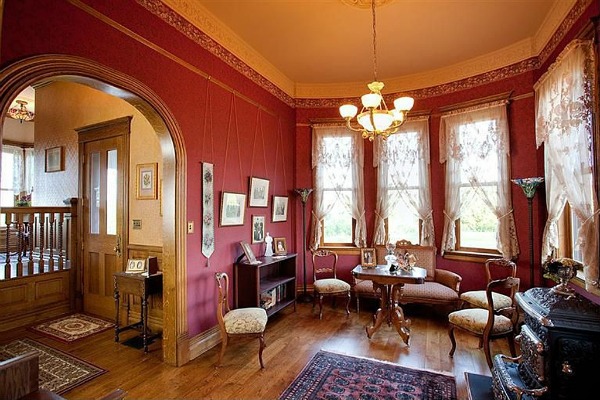 They were able to source some authentic Victorian-era wallpaper patterns for the house.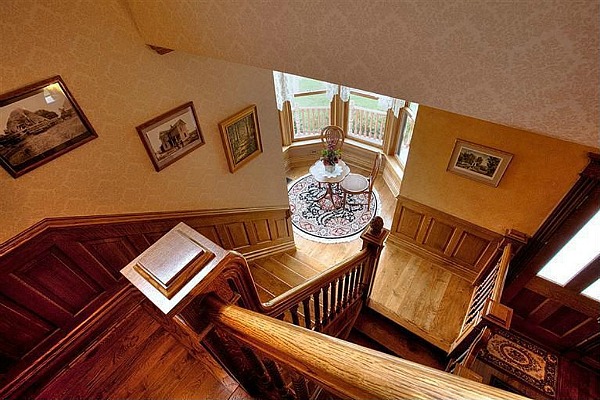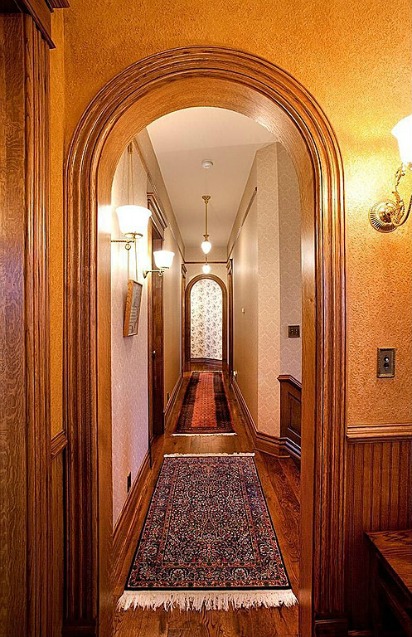 The original house didn't have these kinds of views, that's for sure: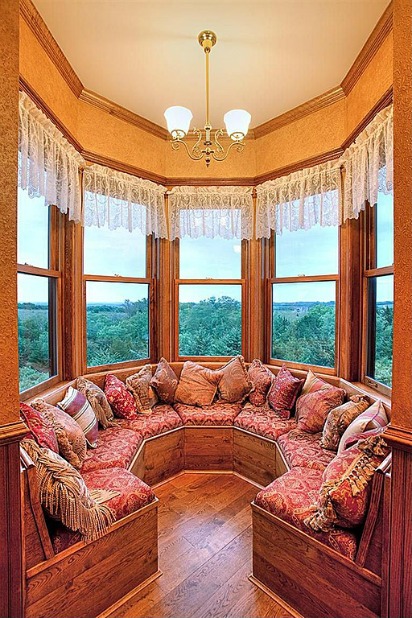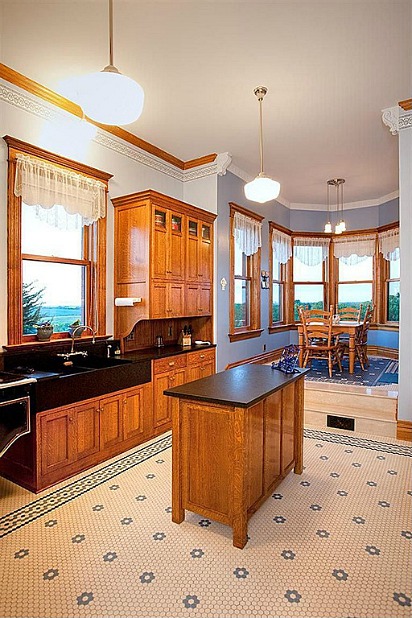 One of my favorite features is this second-story covered porch: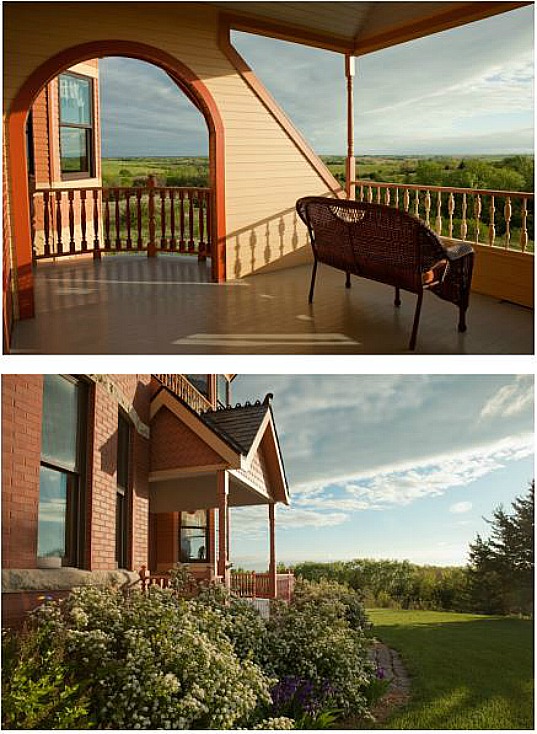 "For years, we have enjoyed touring authentic museum houses, studying the interior and exterior details," the owners say.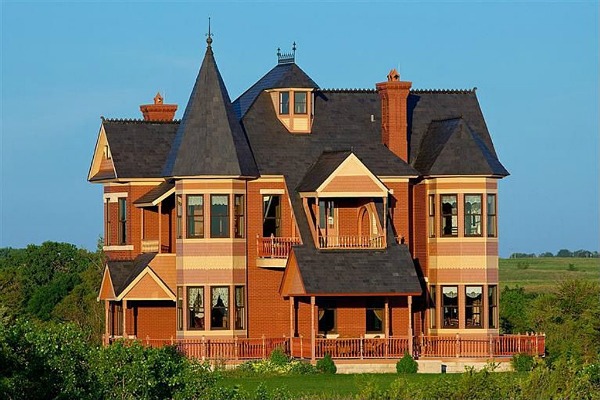 "Executing the construction from old drawings to completion was a daunting task. But we believe the final results will stand as a tribute to the Victorian era, even though it was built at the turn of the 20th century, not the 19th century."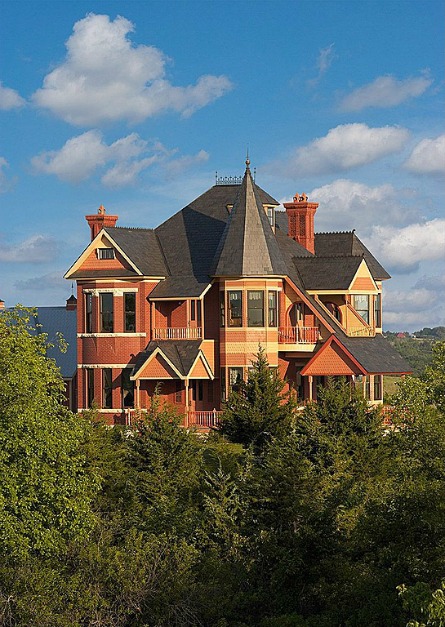 Thanks to the homeowners for sharing their dream home with us today. They're selling their new-old Victorian for $695,000, and it's listed with David Kaseman at RE/MAX.
Visit the Castle Victorian website for more photos and information.

(Update: Sorry, but it sold and their website is no longer active.)

Photography credit: Don Farrall of Light-Works Studio.