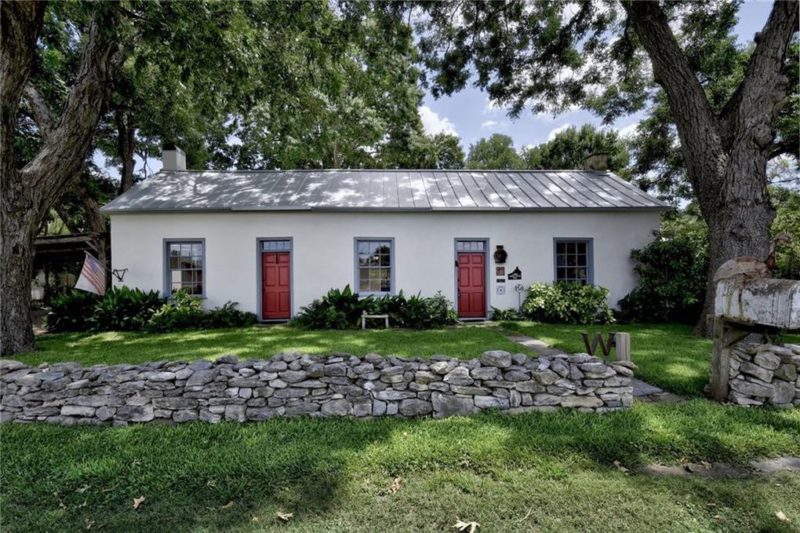 If you like houses with history, then this one might be for you.
The Burell House is one of the original homestead houses built in Texas. It dates back to 1846, when the small city of Castroville was founded outside San Antonio.
It sits on an acre beside the Medina River beside the Landmark Inn State Historic Site. On its website it says "Castroville was planned in 1844 as an exurb of San Antonio, a one day's wagon ride west (today just 25 minutes by car)."
The house may be old but it has been updated for a new generation. Take a look!

The Burell House: An Old Texas Homestead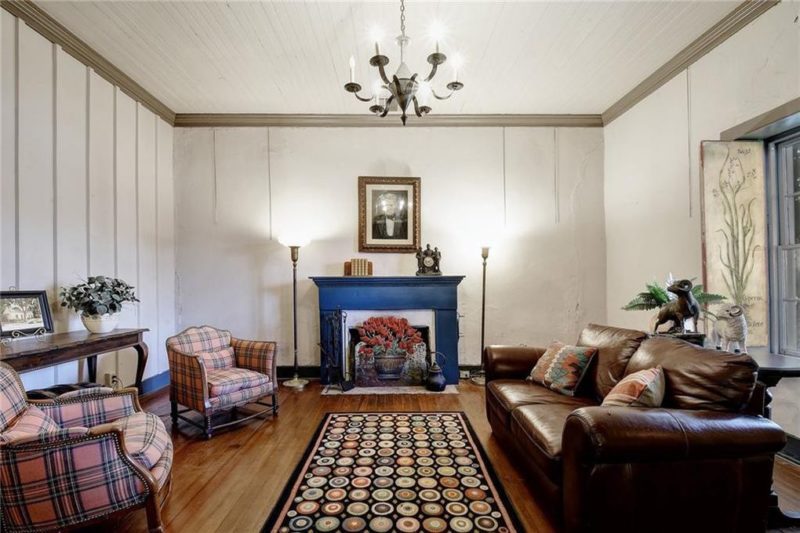 The Dining Room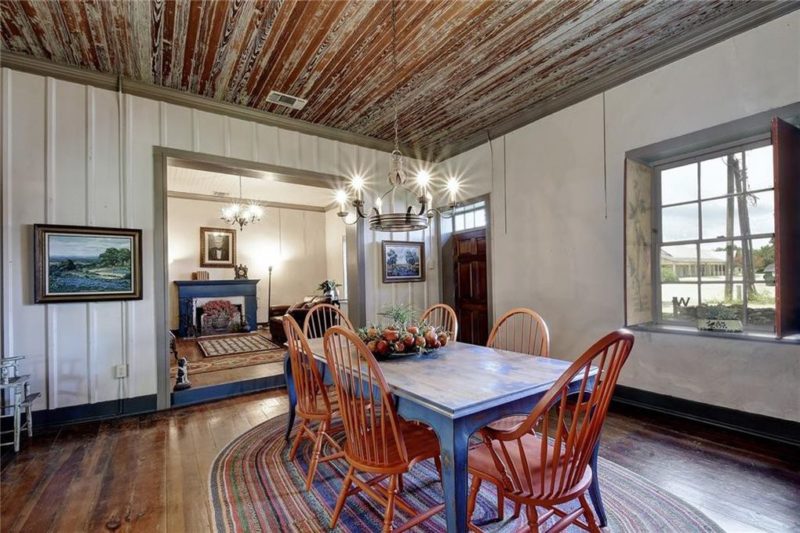 The listing description:
Hidden gem! Built in 1846, this original Texas homestead in Castroville has been maintained & updated to match a 21st century lifestyle.
Perfect for relaxing or entertaining with access to the Medina River, outdoor features include a pool, guest house, & flagstone patio nestled under giant oak & pecan trees.
Be drawn in by the historic ambiance. Wood/brick/stone flooring, shiplap ceilings, built-ins & more.
Recently updated kitchen boasts an island & TONS of storage. Twin master suites feature spacious updated baths.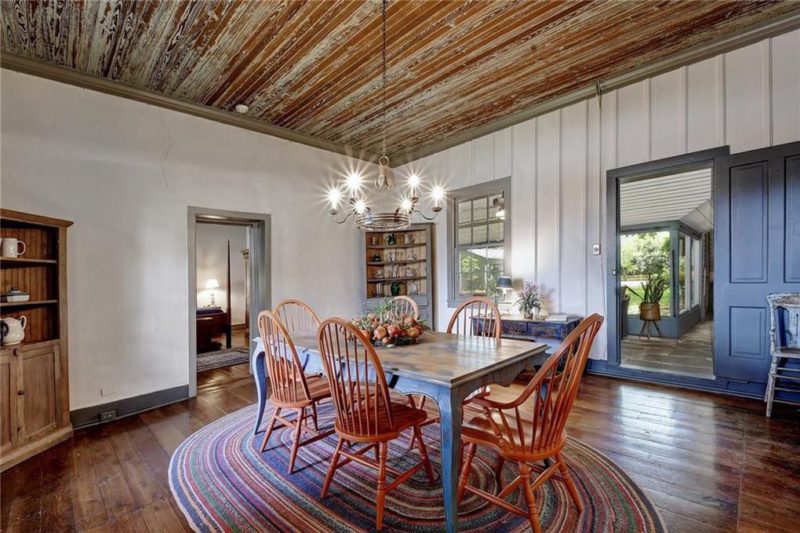 Castroville was originally an Alsatian immigrant community, and the house reflects that style.
Alsace is a cultural and historical region in eastern France, on the west bank of the upper Rhine next to Germany and Switzerland.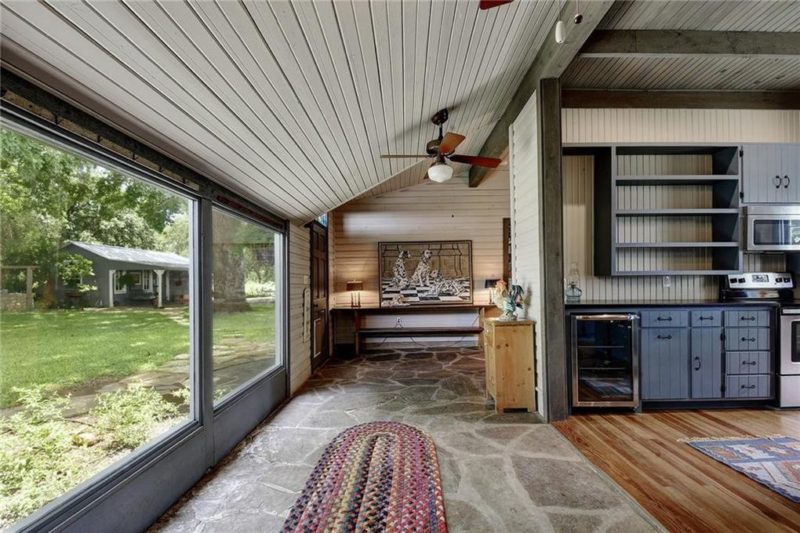 The Kitchen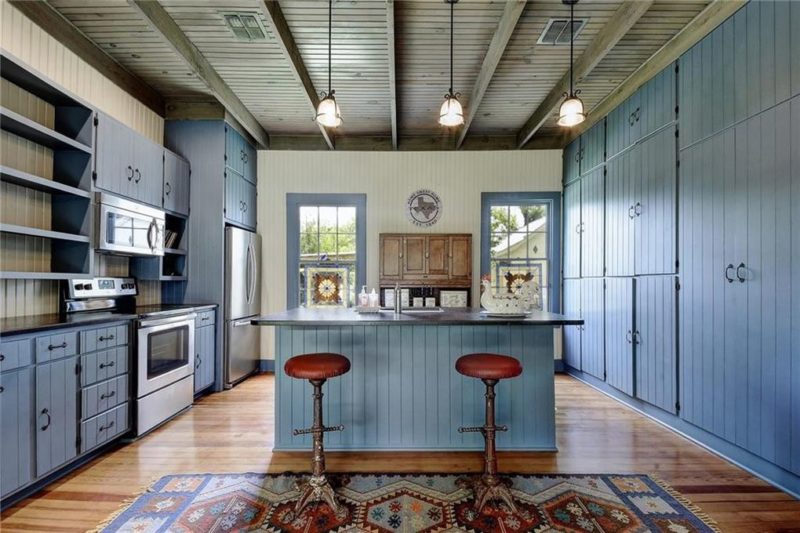 In the mid-1800s, Castroville's Medina River was a water stop on the San Antonio-El Paso Road and a stagecoach station on the San Antonio-El Paso Mail Line and San Antonio-San Diego Mail Line. (Source.)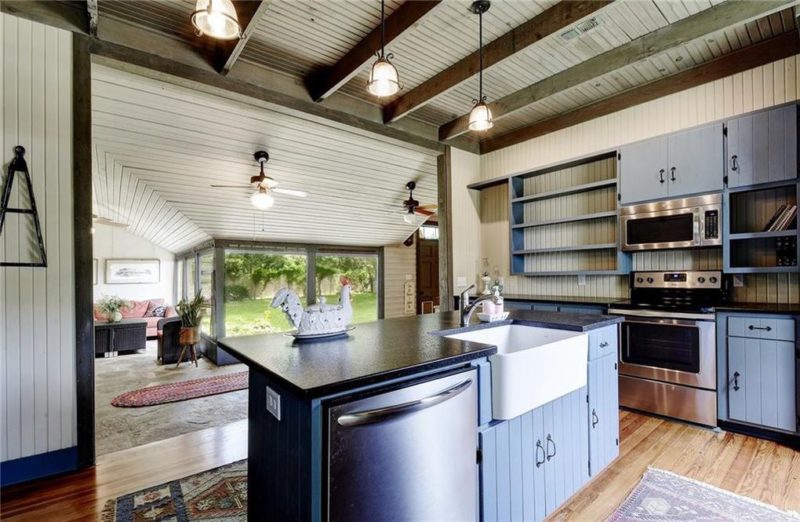 Until the mid-1900s, you would be more likely to hear Alsatian (a European dialect with a mix of French and German words) than English in this town:
"The descendants of the original settlers worked diligently to preserve their language, whose usage in Europe has been diminished by political actions of France and Germany, especially since World War II." (Source.)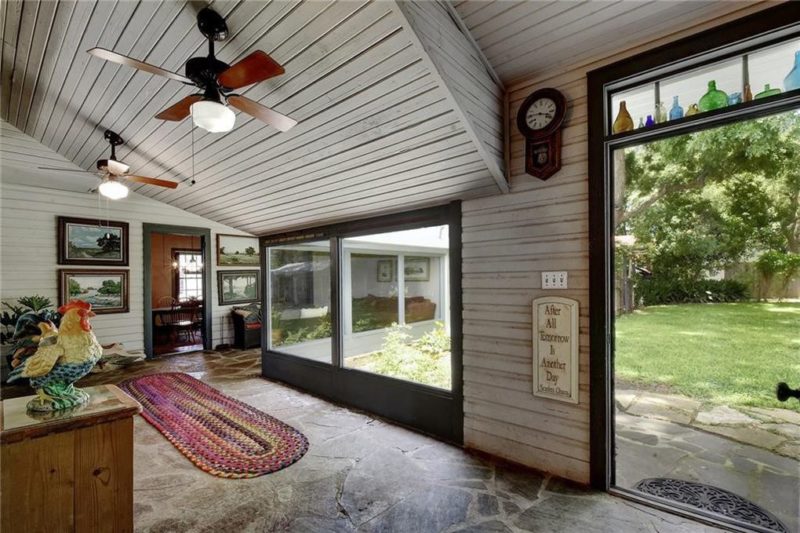 "Much of the town has been designated as the Castroville Historic District to preserve the unique, sloped-roof architecture of dozens of original Alsatian homes and shops." (Source.)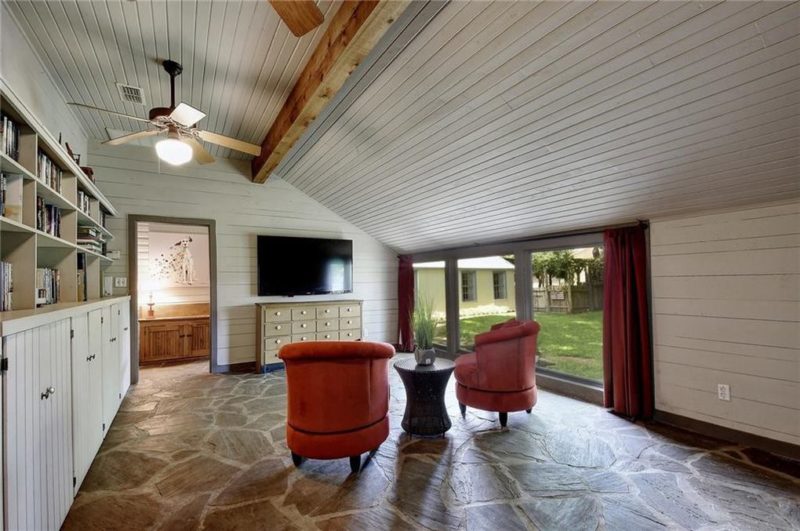 The property has 3 bedrooms and 3 baths.
The homeowner was an antiques buyer and interior designer.
The updates she made to the house are a blend of the new with the old.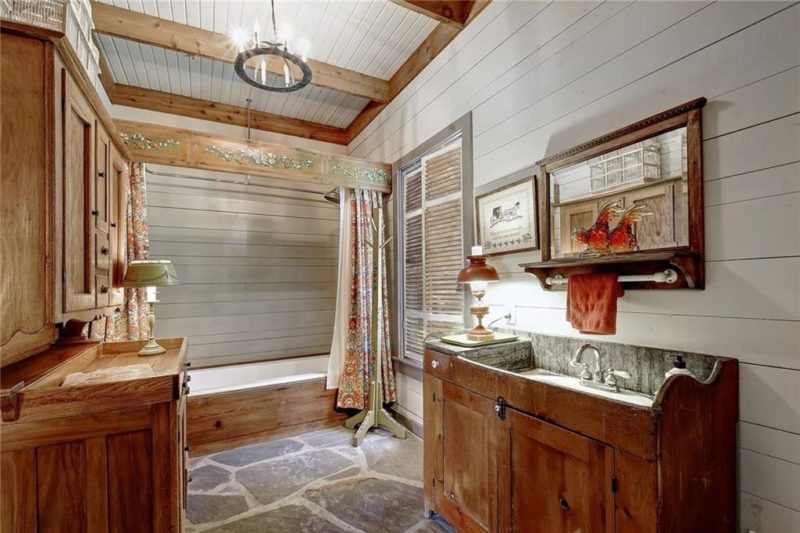 You'll find a lot of character and charming details in this house with beamed and planked ceilings, board and batten walls, original shiplap, and interior shutters.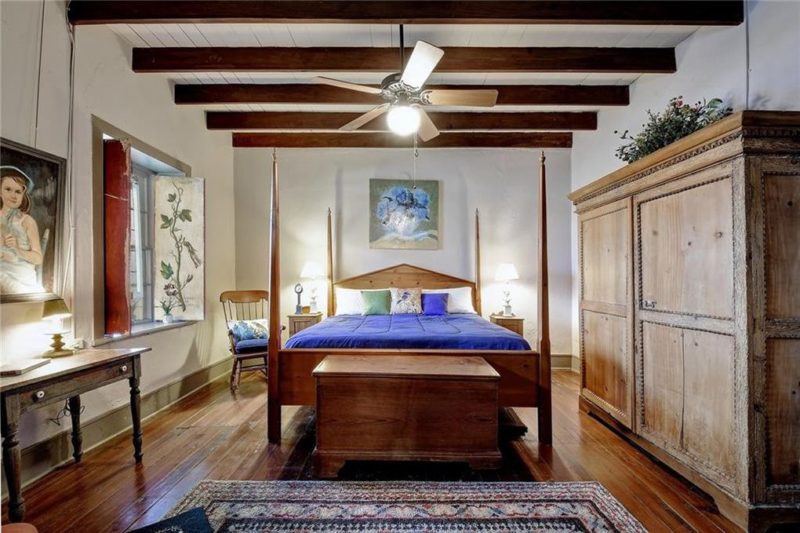 Some rooms have hardwood floors. Others, like the bathroom below, have flagstone: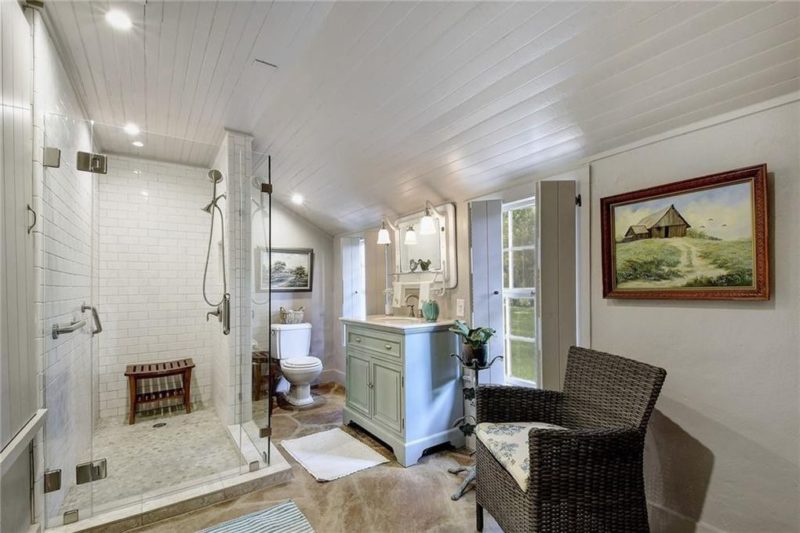 This bathroom has brick flooring: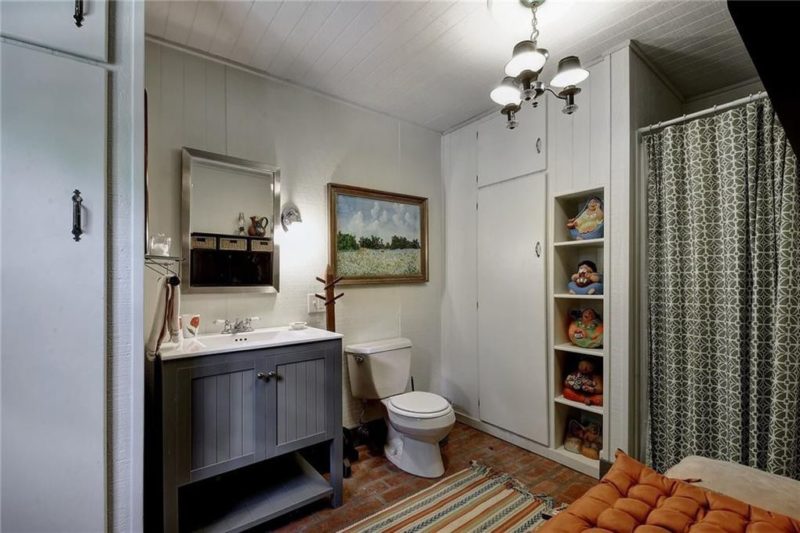 The Sunroom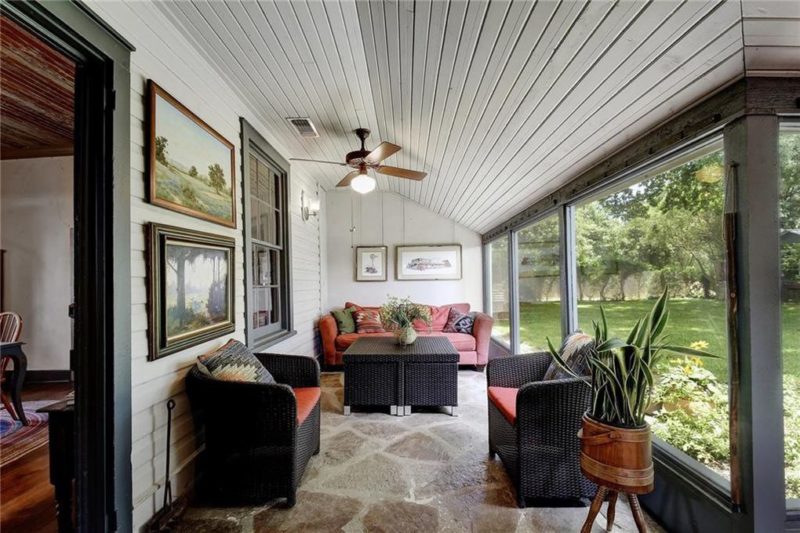 The old Texas homestead sits on a large one-acre lot by the river.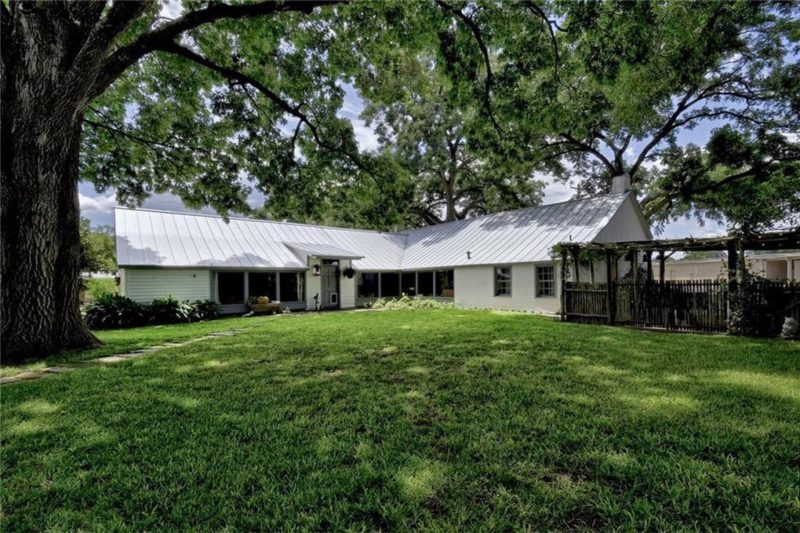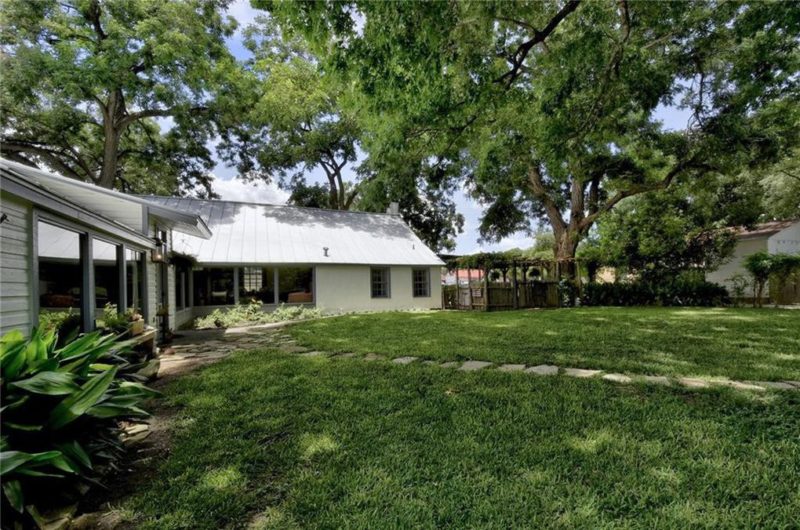 The Pool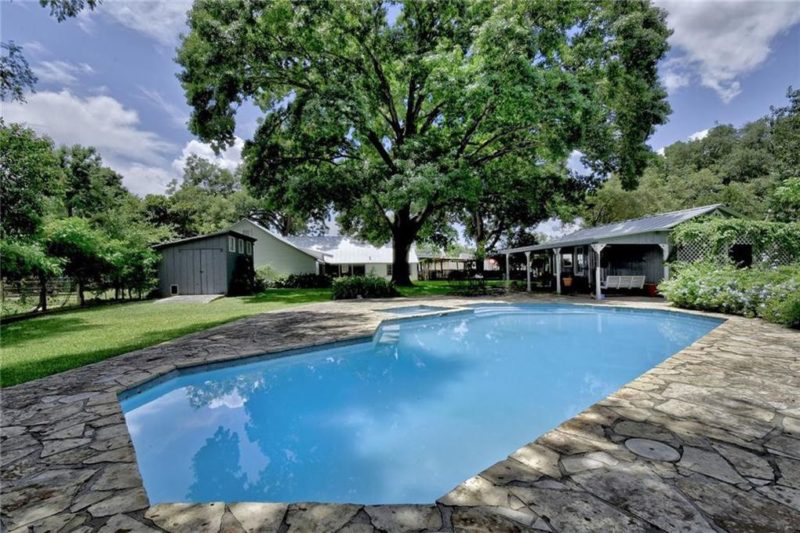 Brick Patio and Pergola
The Medina River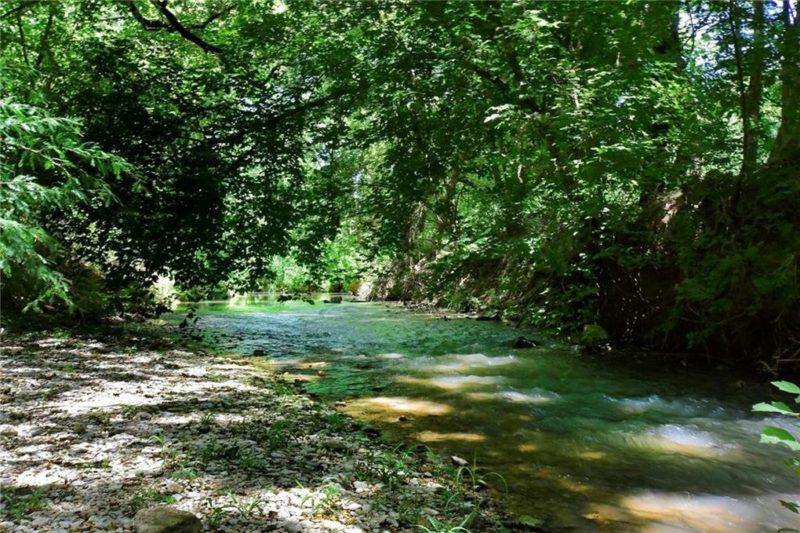 Realtor Dolph Wilson tells me: "It's 2,440 square feet including the guest house. And the oak tree in the back is about the biggest I've ever seen!"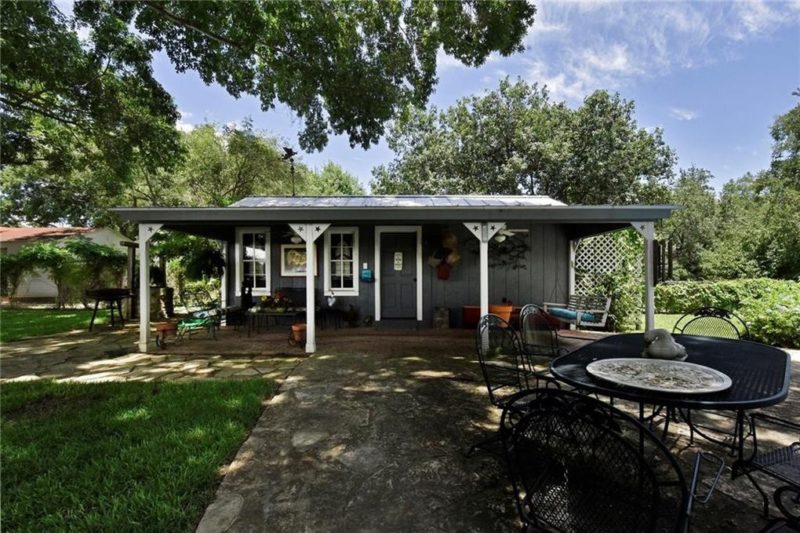 If you're a real estate agent or homeowner with a property you think my readers would like to see, contact me!
For more photos and information about 414 Florence Street

Photo credit: Twist Photography.

Visit my Real Estate page to see more houses for sale!