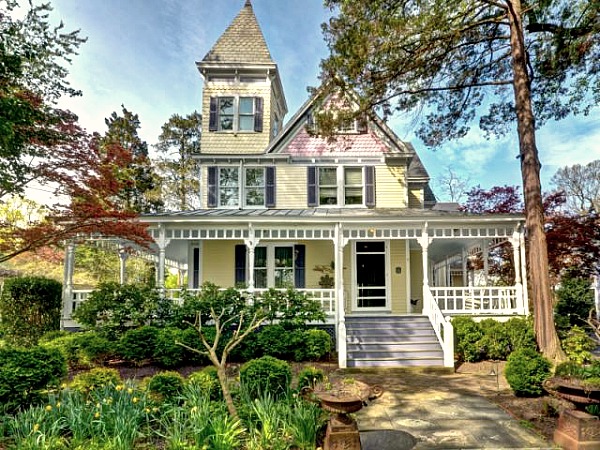 A reader named Joy wrote me about her historic Queen Anne Victorian known as the Brady House in Garrett Park, Maryland. It was built in the 1890s for the town's mayor.
She and her husband bought it after it had been severely damaged by fire and took on the challenge of restoring it.
After seeing interior photos of blackened walls and ceilings, I was amazed by how far the house has come.
This side view of the house taken after the fire gives you an idea of what bad shape it was in: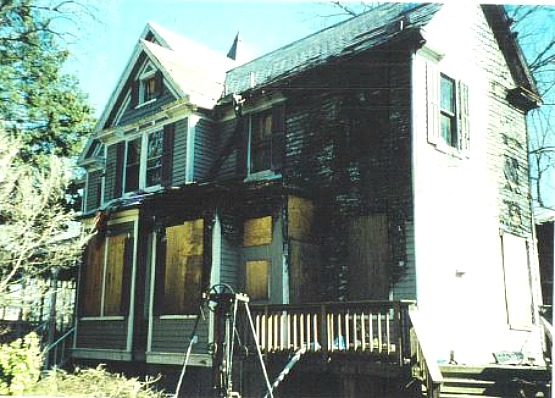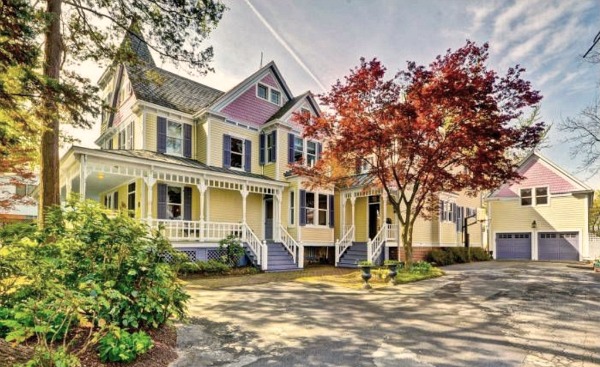 The house sits on two lots and has a separate Carriage House with a 2-car garage, office space, and a full bath.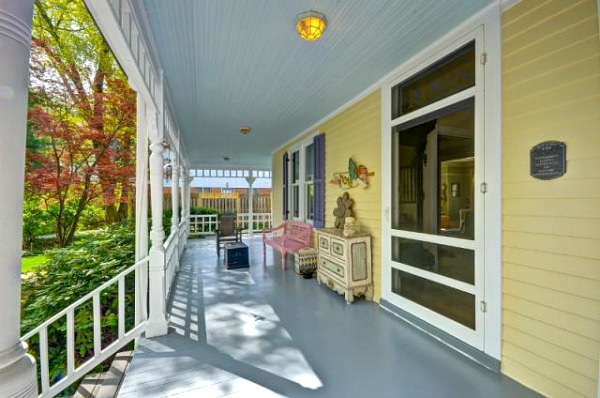 It was once featured on HGTV and Joy says that for years people
would come up to her and say they recognized her and her house from it.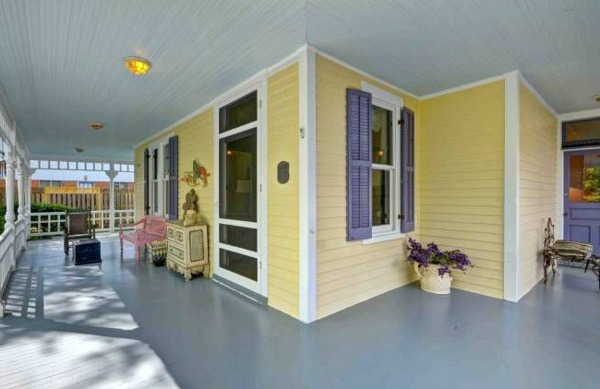 She's been inspired over the years by Mackenzie-Childs style, but "Believe it or not, the rooms aren't quite as pastel as they used to be!"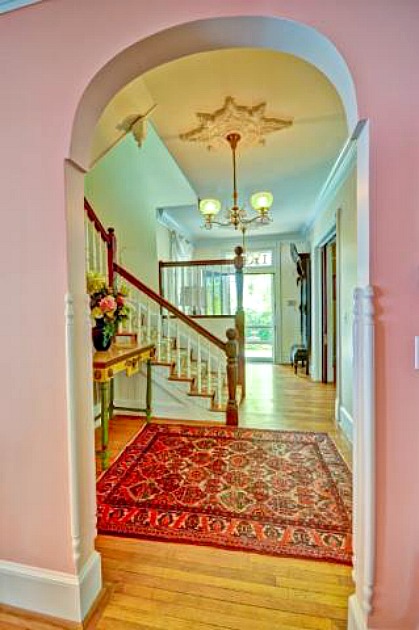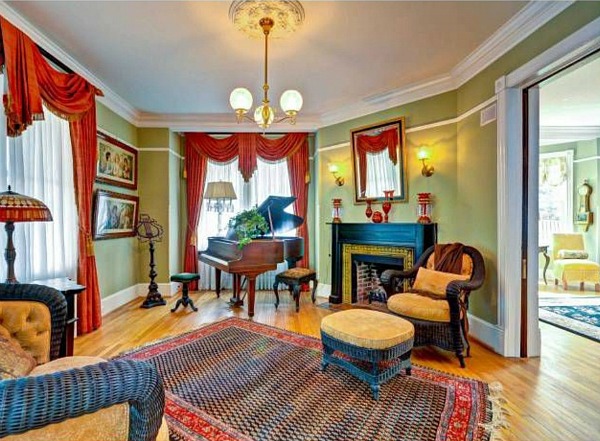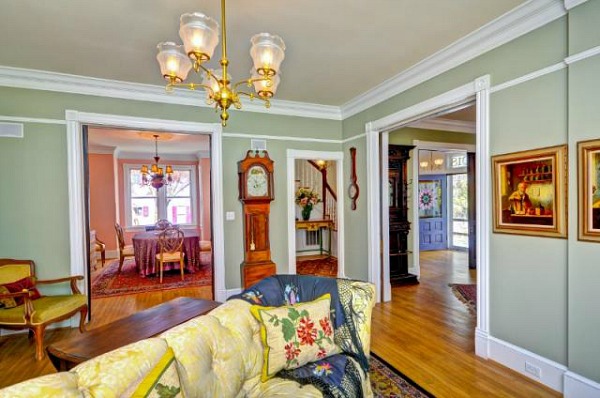 There are 5 bedrooms and 5.5 baths.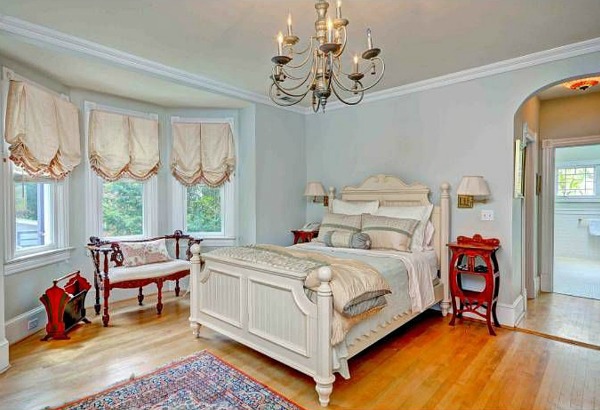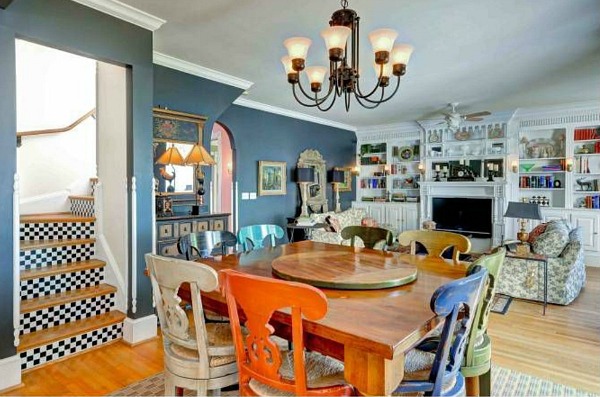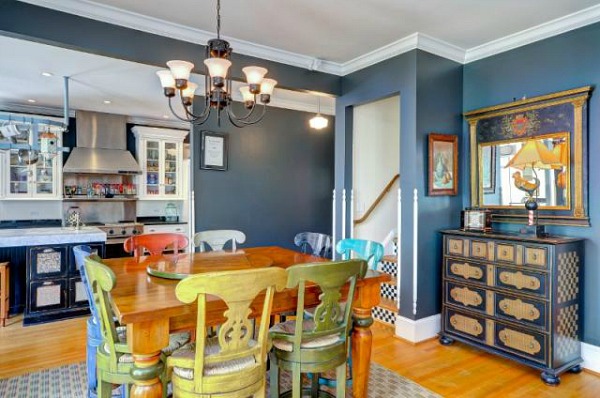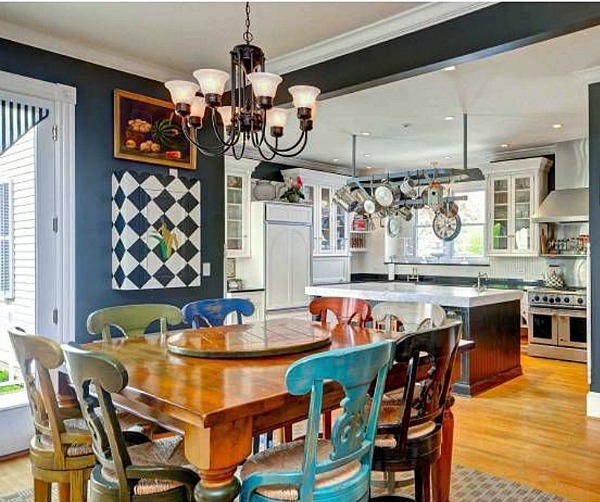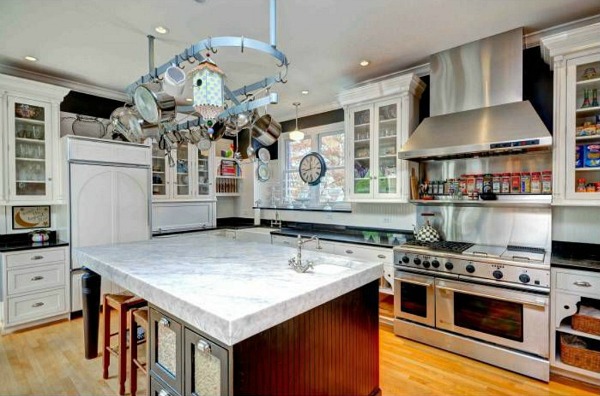 The street is lined with beautiful older houses.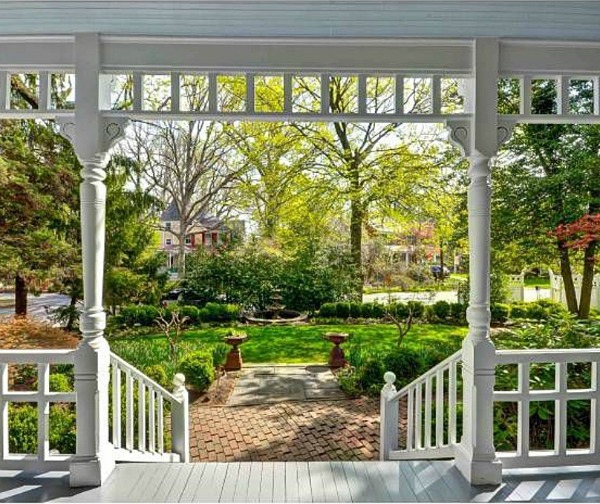 The Montgomery Planning website mentions the house as one that's architecturally significant in the town:
"The Brady House is an enthusiastic example of Queen Anne style architecture. A steeply roofed third story turret dominates the front facade that's punctuated by paneled cornices, multi-pane Queen-Anne window sash, and latticework frieze and railing on the wraparound porch."
I'm glad this great old house got a happy ending!
Check the listing for more photos and information.

Thanks to Joy for telling us about her home!