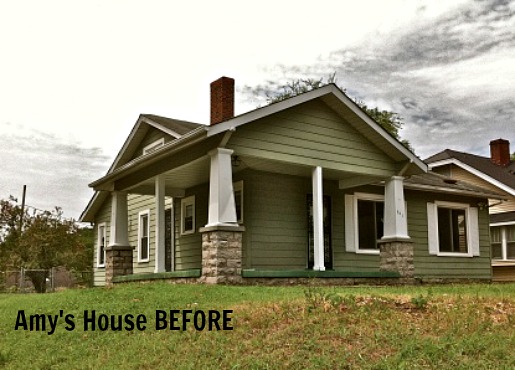 This is a whole-house makeover that made my jaw drop.
A reader named Amy says, "I bought a 1940s cottage loaded with charm and every bad thing: mold, asbestos, lead-based paint, and the ickiest paneling to ever grace a wall."
To say it needed a lot of work is an understatement.
But take a look at it now…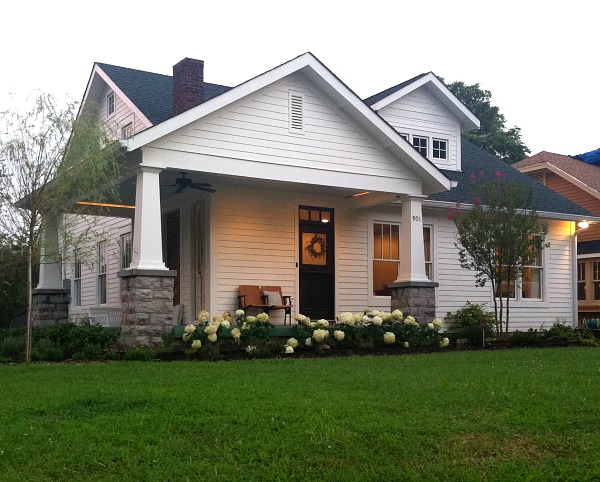 So charming!
But the outside was just the beginning.
Here's how uninviting the living room looked before: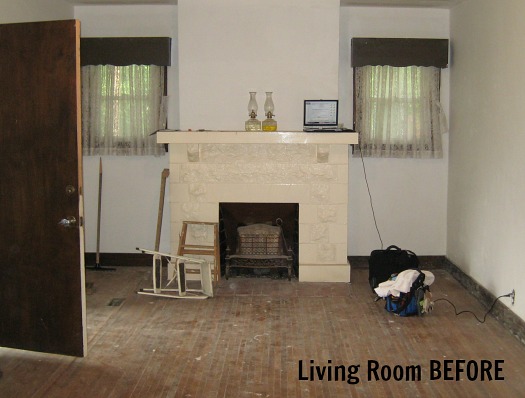 She installed double doors on either side of the fireplace where those small windows used to be, and the whole room looks a lot lighter and brighter now:
"My builder and I designed them and took the drawing to a door maker. He built them for us and then painted/distressed them. They are functional and lead out to the side/front porch."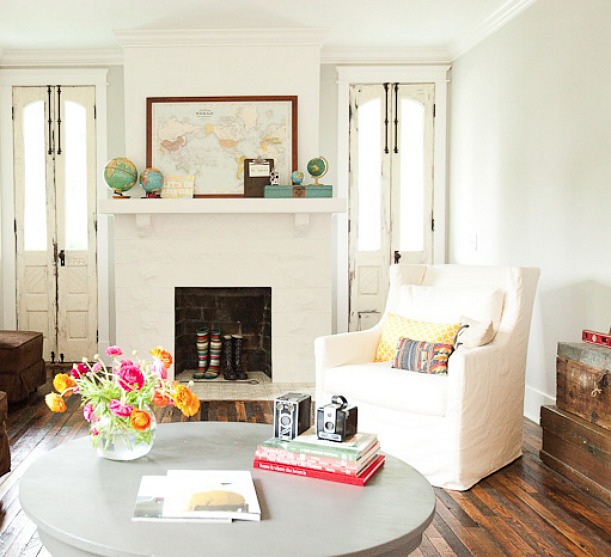 She says, "When it comes to decorating, my style is influenced by vintage and repurposed trends. I like a little bit of history in my decor — something with a life of its own. A trend emerged in my flea market finds: I like tools — as in hammers and such. I like the idea of taking something that has been exceptionally useful and giving it an opportunity to be beautiful."
Here's an example — the vintage levels she hung on the wall: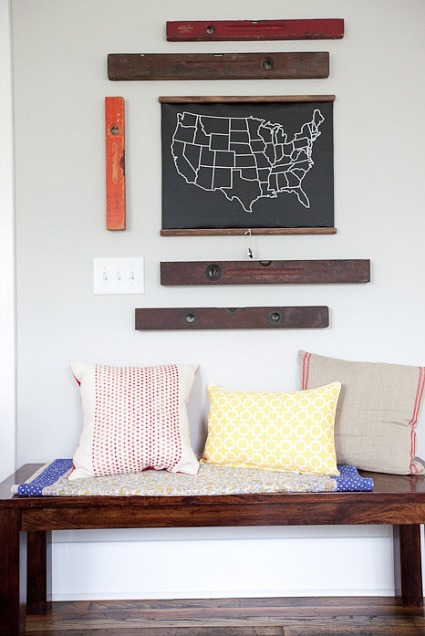 She stacked old tool boxes as a side table in the living room and stores Christmas decorations in them.
Her dog Patsy Cline clearly approves: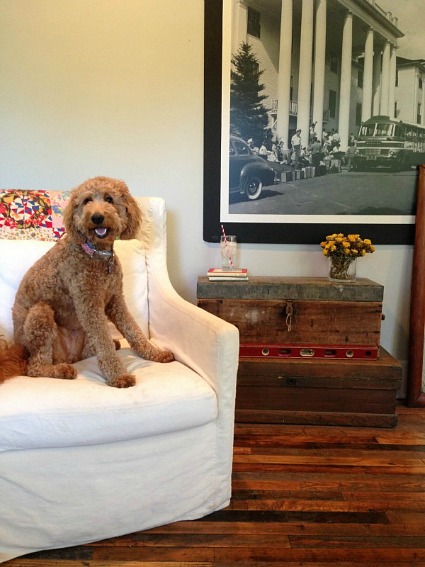 She says this is her favorite room now, and I can see why!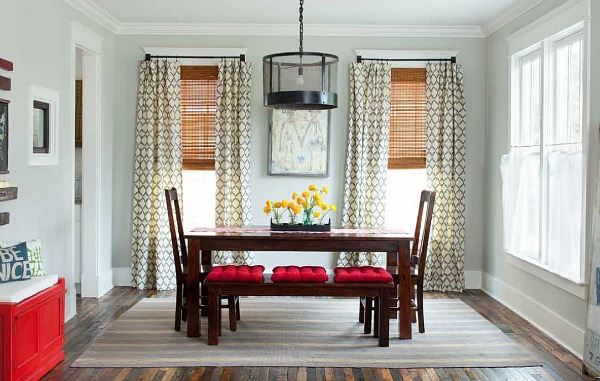 Another room that needed a lot of attention: the kitchen.
Here's how it looked before:
And now, after being transformed: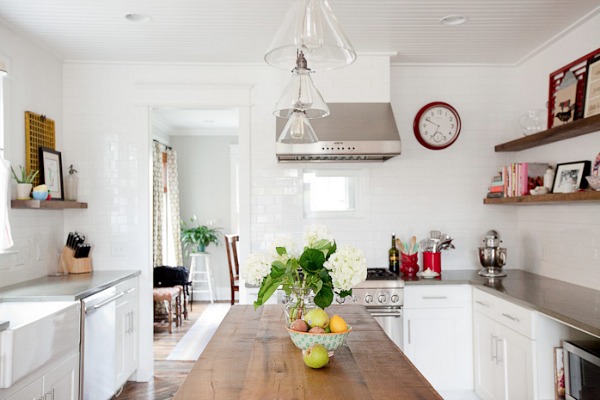 Her house made the cover of Refresh magazine's premier issue over the summer: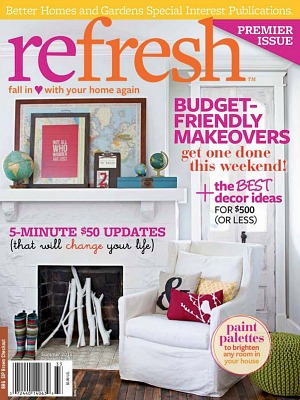 Some of these photos were taken by Jeff Herr for the magazine.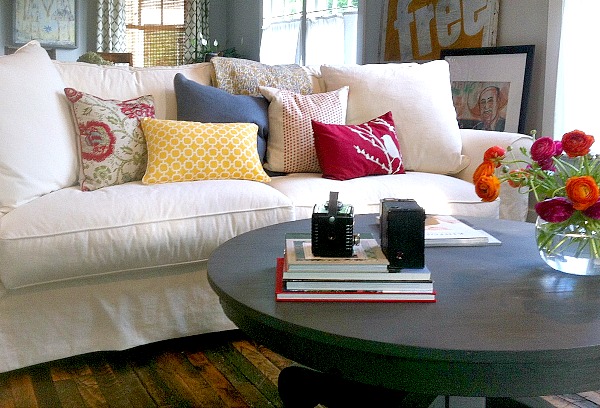 Amy works as a designer for Gather & Build, a boutique design and construction collaborative in Nashville, Tennessee.
Thanks to Amy for sharing her home renovation with us.

Visit her blog Gather & Build to see how her bedroom and bathroom upstairs turned out!