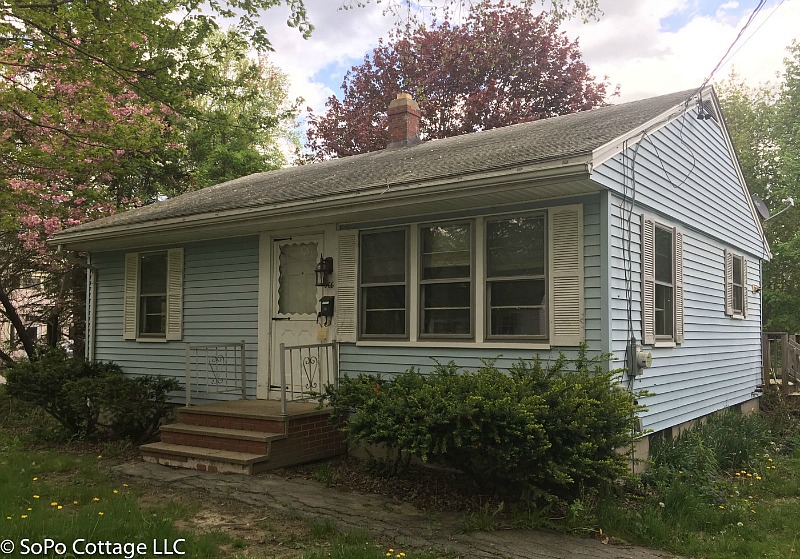 Laurel LaBauve can see the potential in houses that other buyers might consider a "drive-by," so it's always fun to see the makeovers she gives them.
Take this 1960s ranch in Maine that she tackled, for instance. She says it was pretty "bland and boring" when she first saw it, with zero curb appeal.
It posed the additional challenge of being less than 1,000 square feet inside — a mere 750 to be exact. But Laurel was convinced that, despite the small footprint, they could transform it into a bright and cheery cottage. Take a look!

Turning a Tiny Ranch Into a Cozy Cottage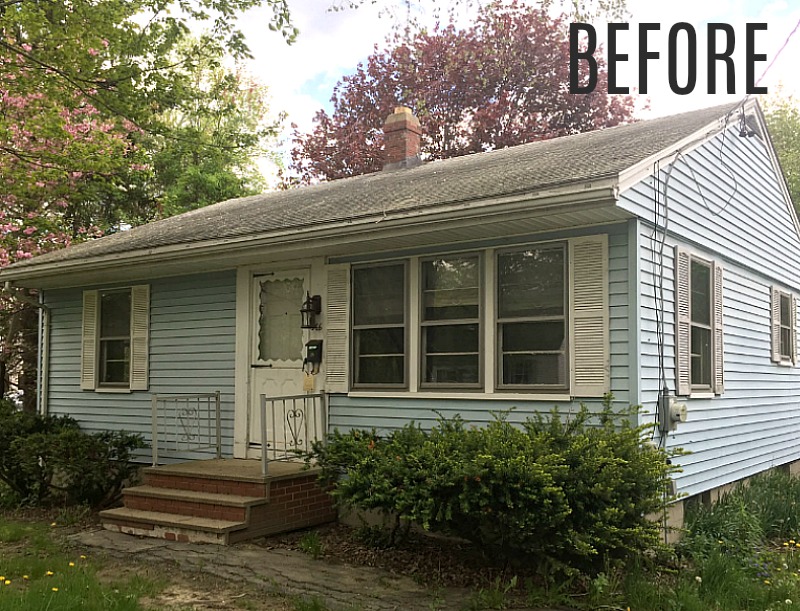 The house now has plenty of curb appeal, with the look of a bright and cheery cottage: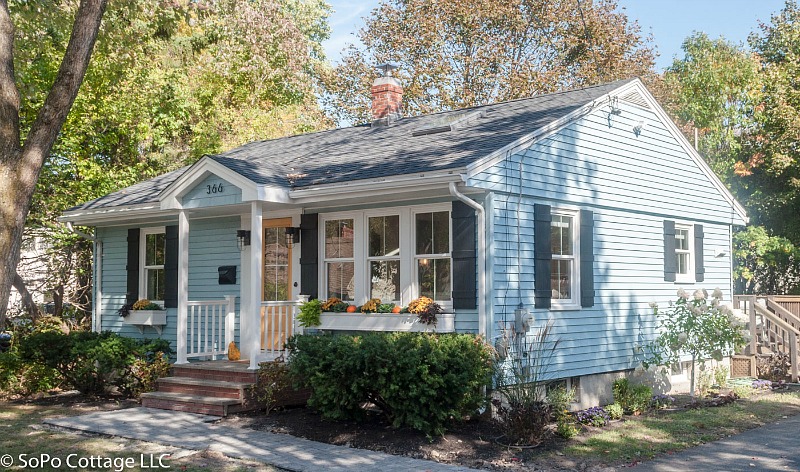 "I couldn't afford to change the blue vinyl siding, but thought it had potential with some other changes," Laurel says.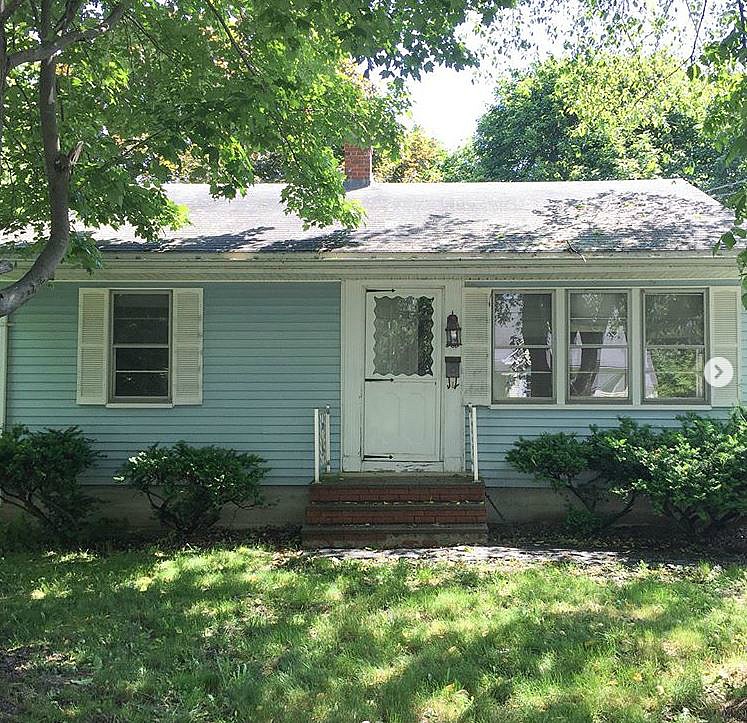 A new little porch roof now frames the yellow cottage door, and window boxes add to the charm: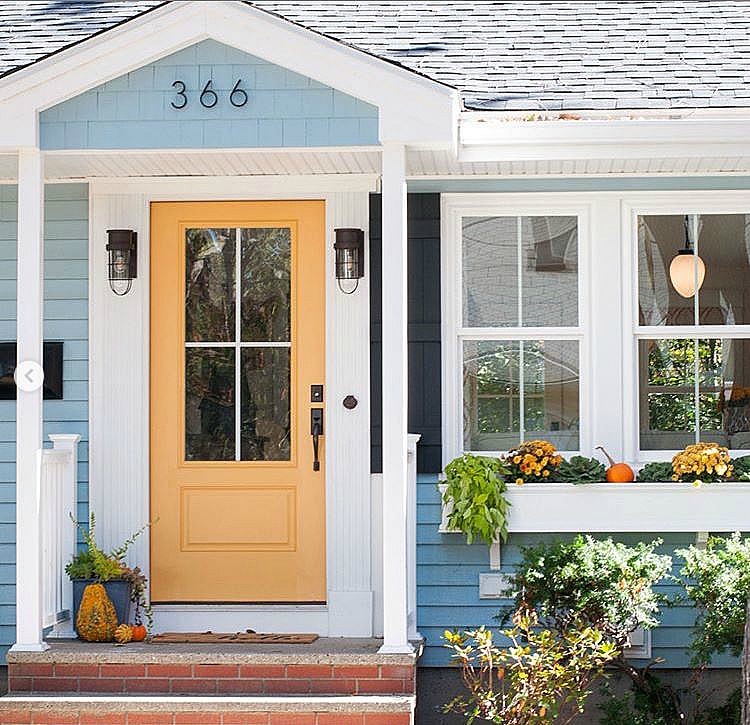 Inside, the living room was small and unremarkable before (below):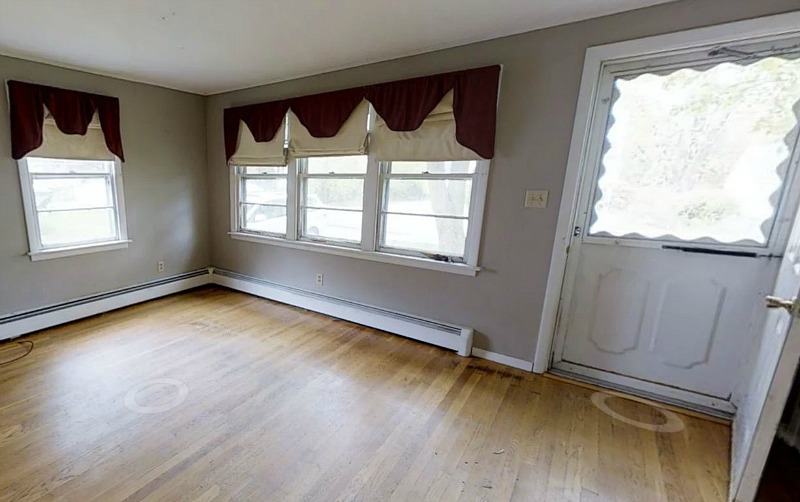 With so little square footage to work with, they made the space look more expansive by vaulting the ceiling: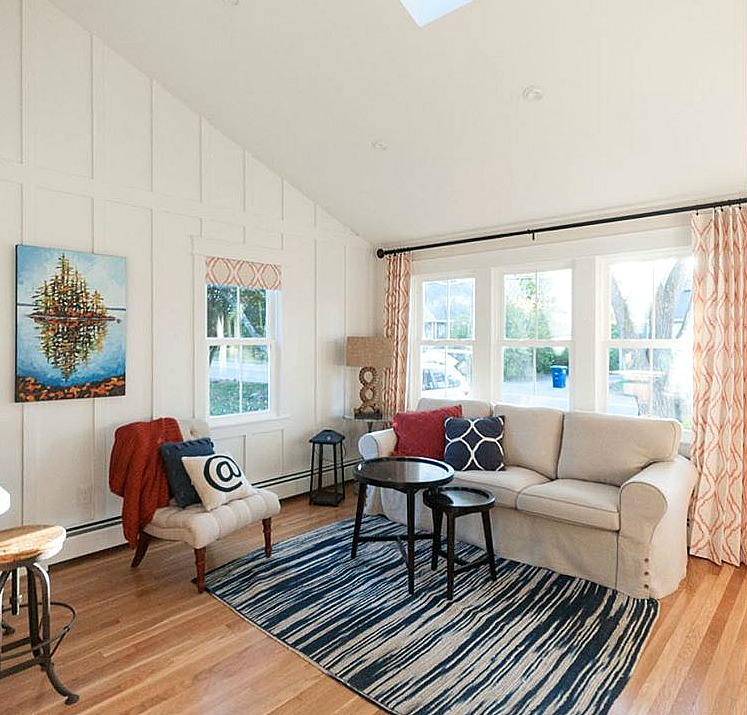 The living room and kitchen had a wall between them before: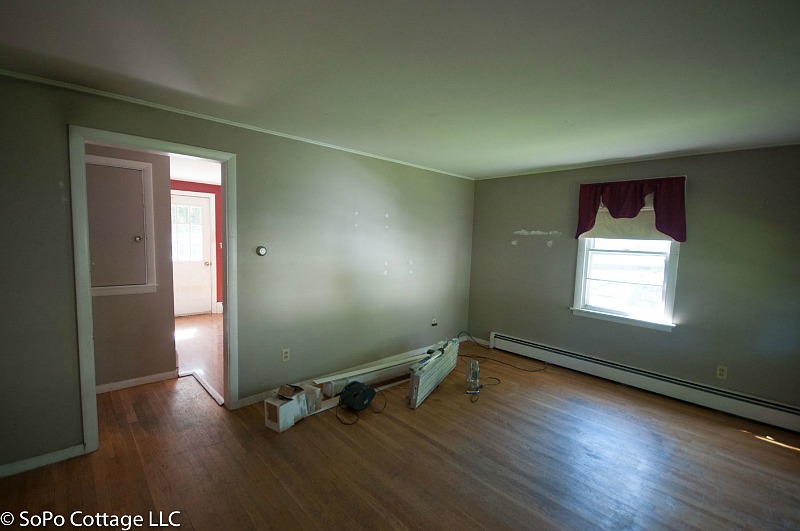 By opening it up and raising the ceilings, the house is much lighter and brighter: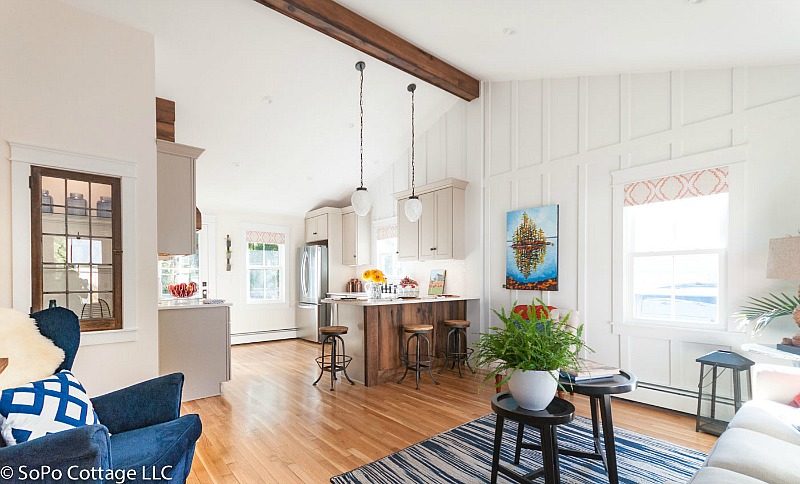 The kitchen had been updated sometime in the 1990s and was due for a facelift: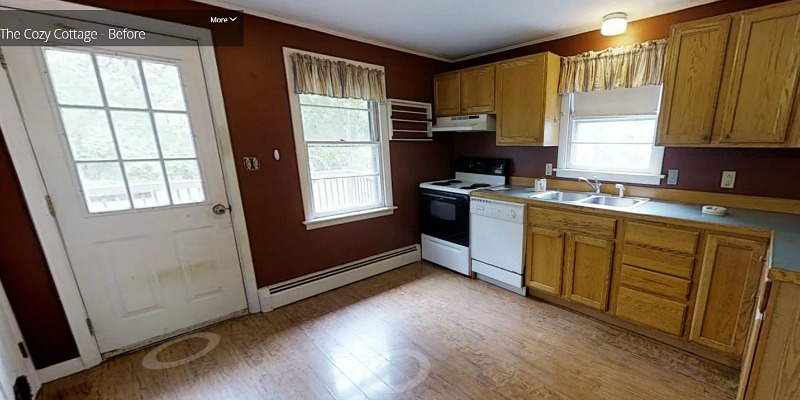 They added a little drama with a reclaimed-wood hood vent over the range: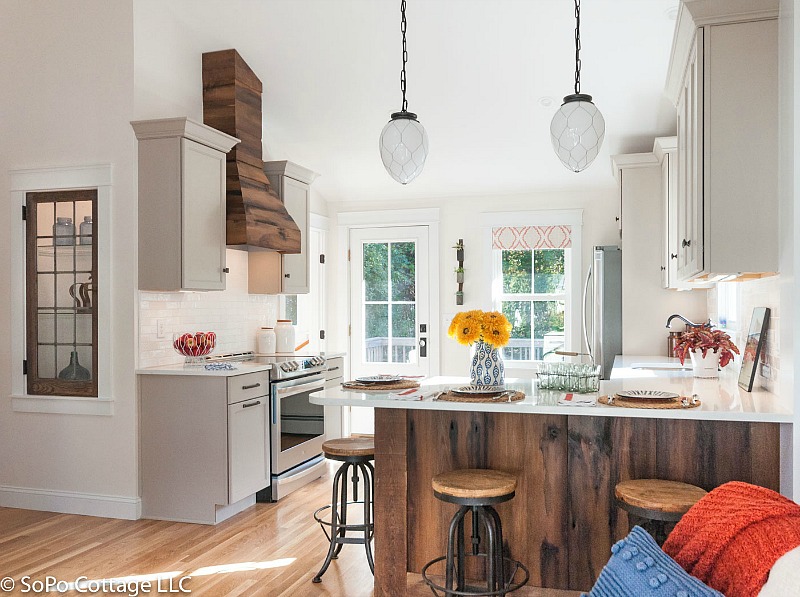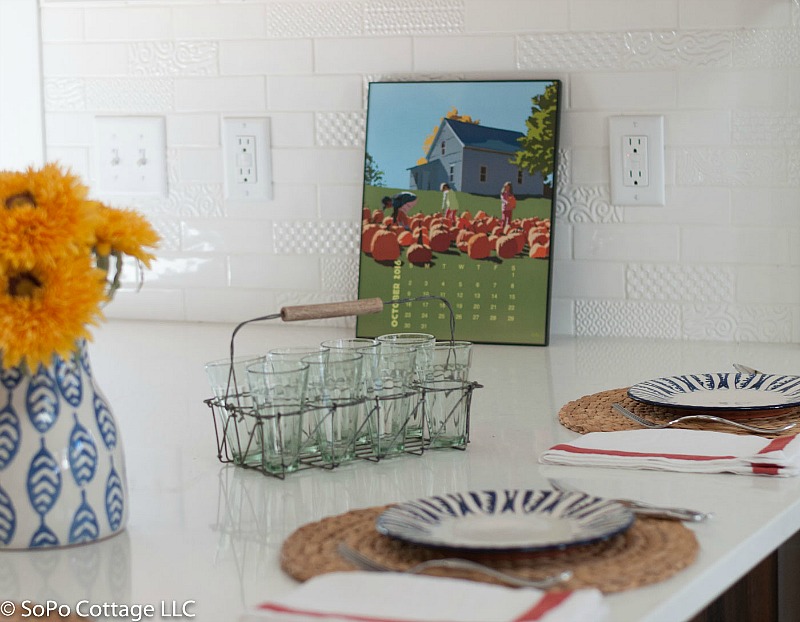 The kitchen with the wall dividing it from the living room before: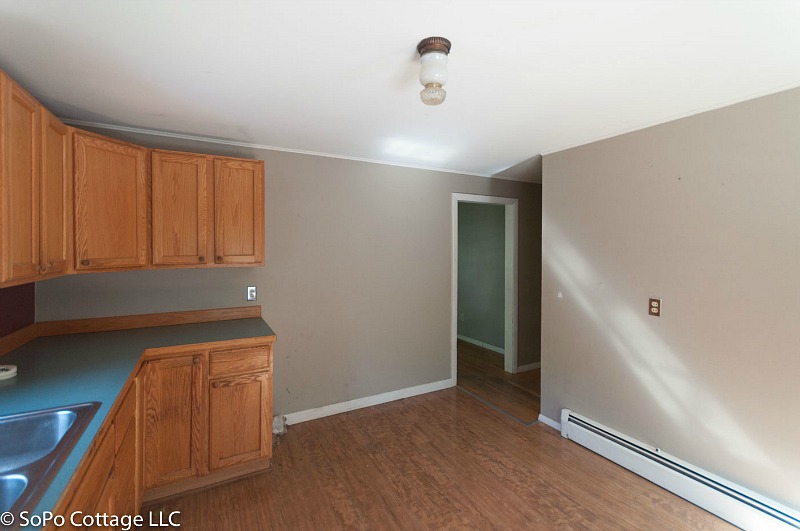 "We ripped out the old ceiling (a really big job that required a whole new rafter system and ridge beam) to create a big open space, complete with a reclaimed wood beam and skylight."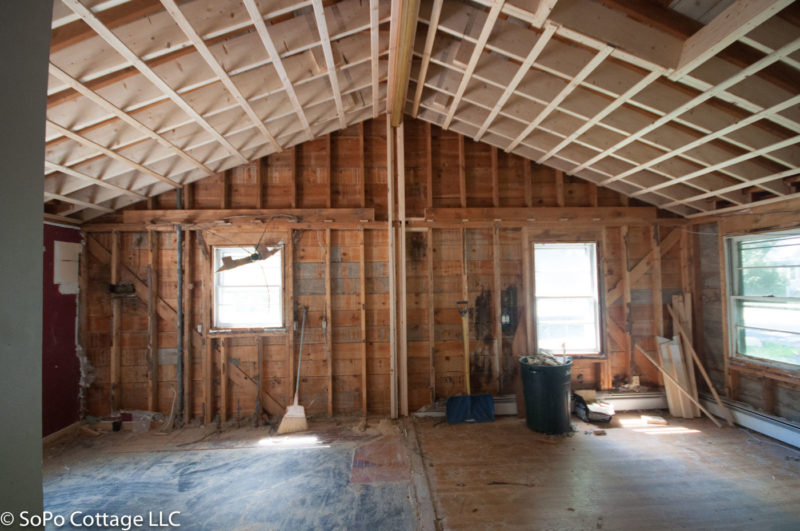 A board and batten wall adds to the cottage charm: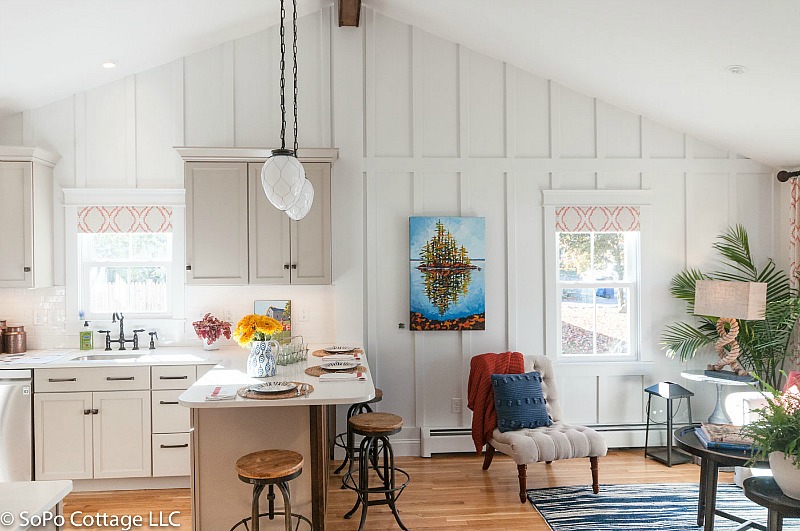 "Renovating a small house is hard. Probably harder than a bigger home, because every square inch matters. I spent lots of time figuring out how to maximize everything!" -Laurel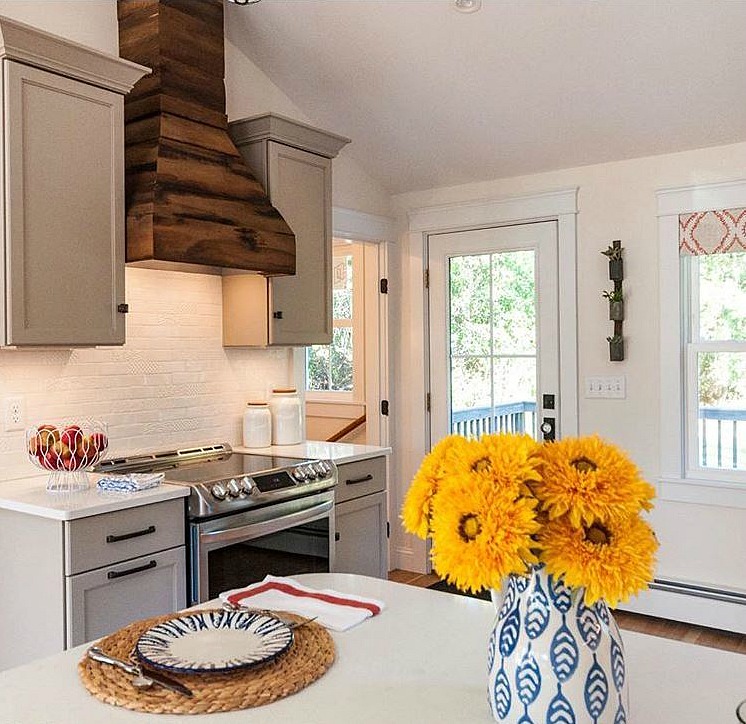 They used an antique window to create a unique little display cabinet in the wall: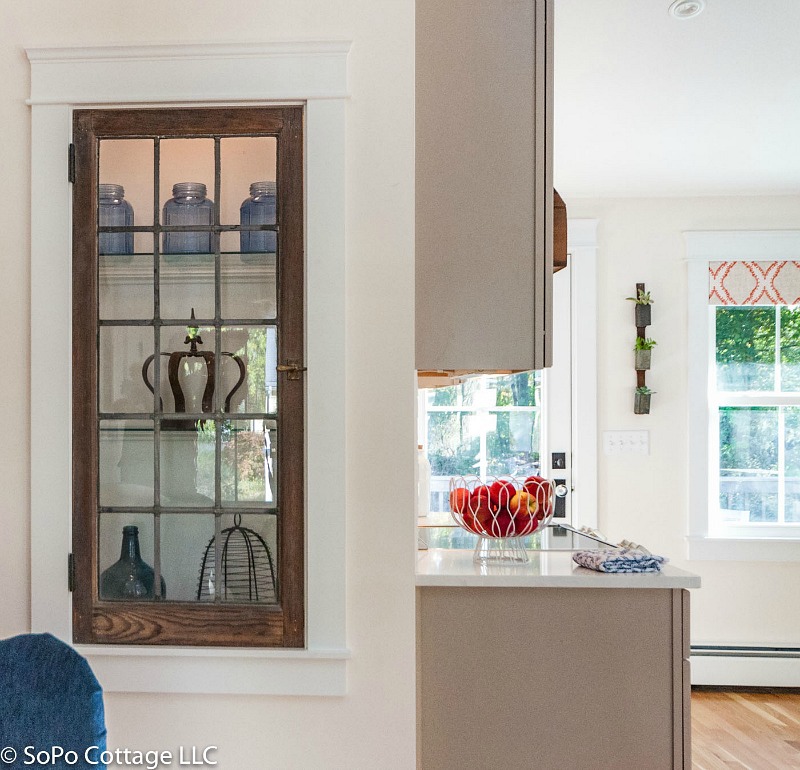 Textured white subway tile and Quartz countertops were used in the newly finished kitchen.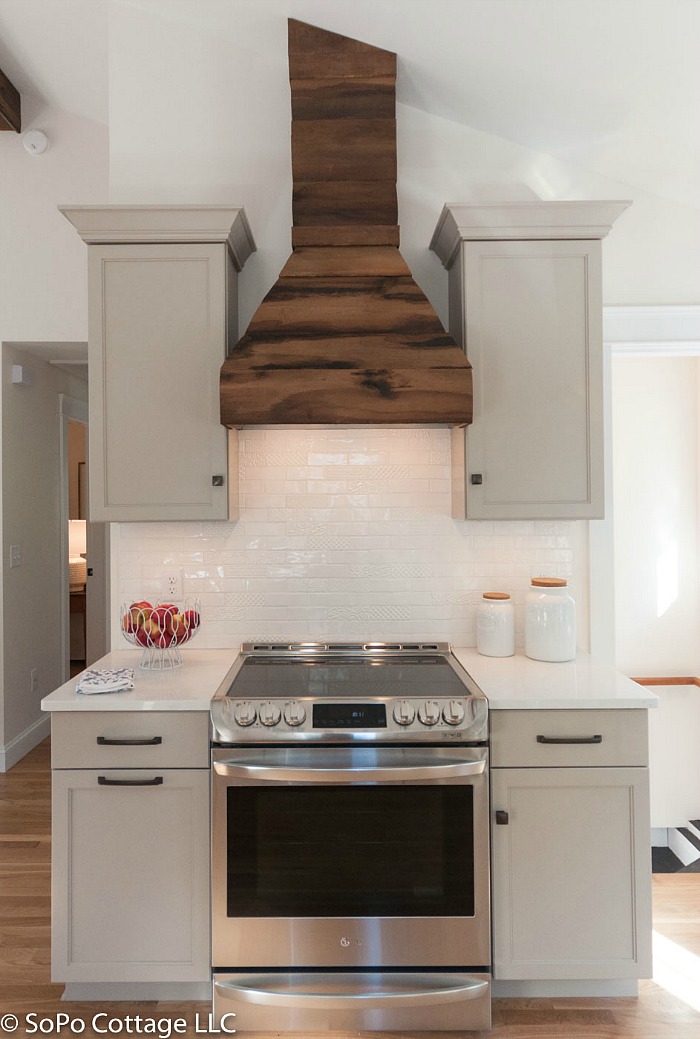 You can follow SoPo Cottage's flips on Instagram to see what they're up to now.
In the post below she announced that this kitchen got enough readers' votes to earn a spot in Maine Homes: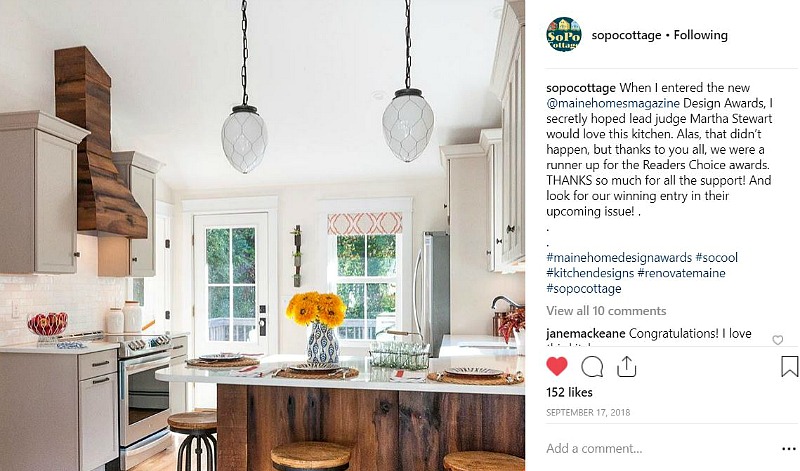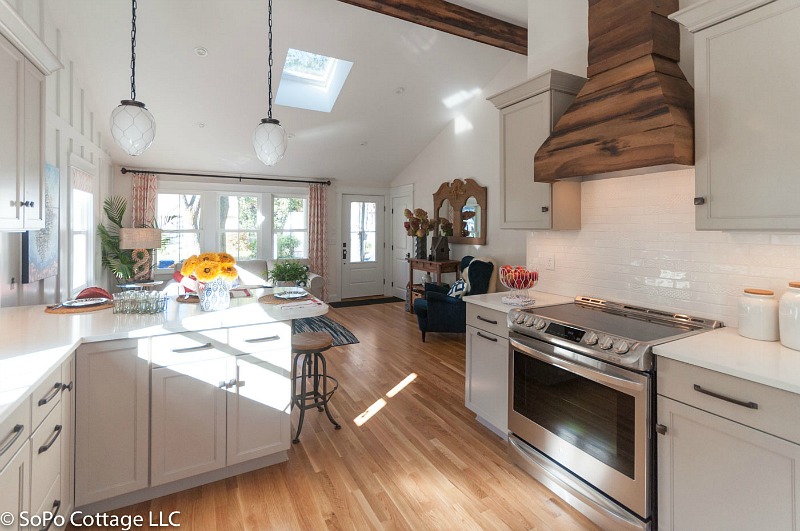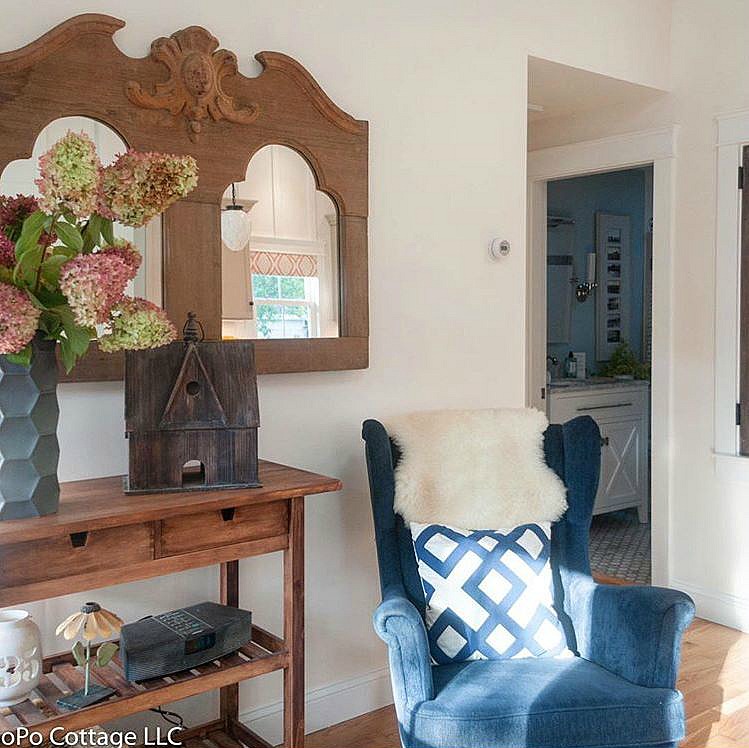 The house had trouble generating any interest from buyers before.
A real estate agent even tried to talk Laurel out of buying it: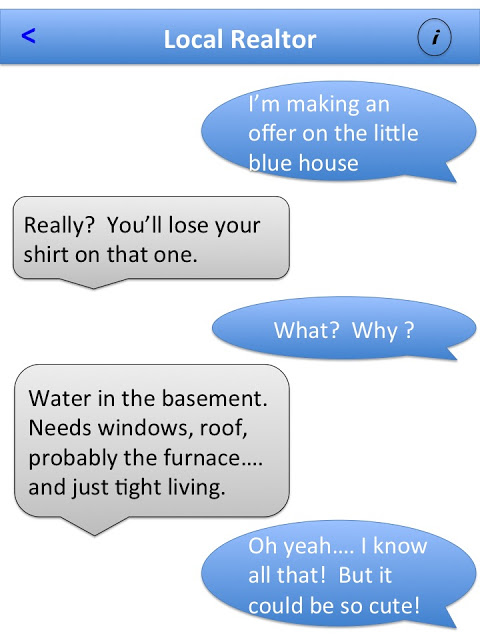 Like I said, not everyone sees the potential in houses that she does. 🙂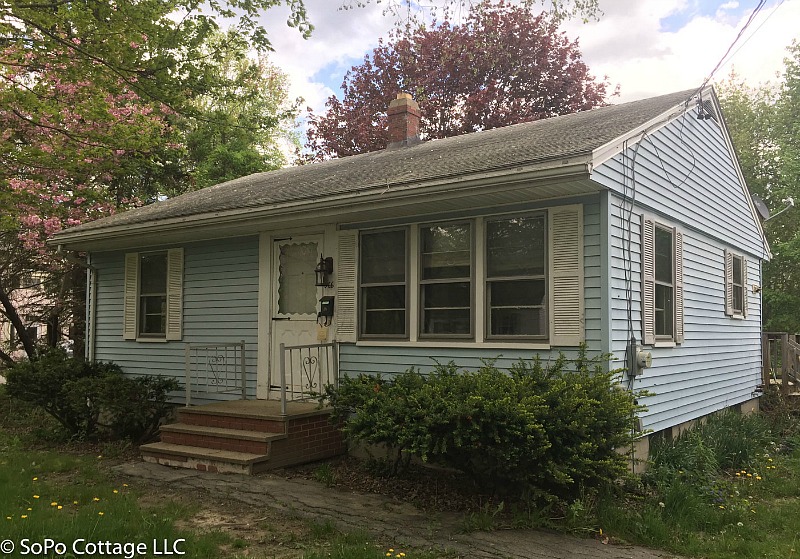 But it's a real head-turner now, isn't it? This is one I'd be braking for, for sure!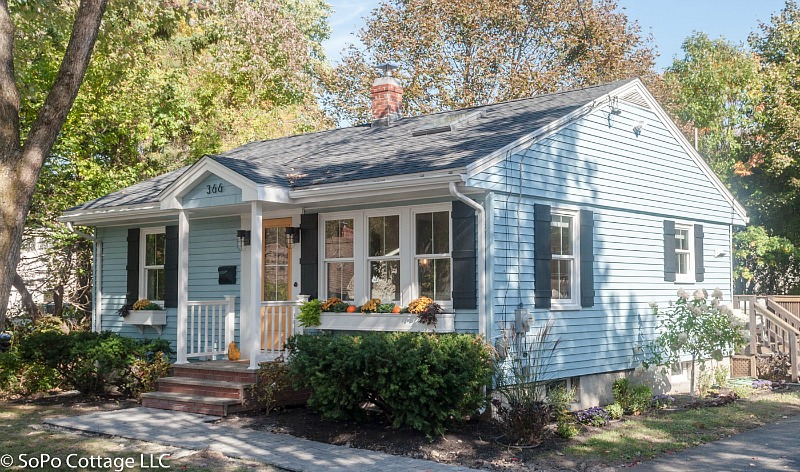 Laurel says, "When we started, it was a real drive by, with little interest for prospective buyers. But by adding the little porch roof, new windows, shutters and flower boxes – it's charming! The neighbors have all thanked us for upgrading it. We had 3 offers within 24 hours of putting it on the market. Everyone loved it!"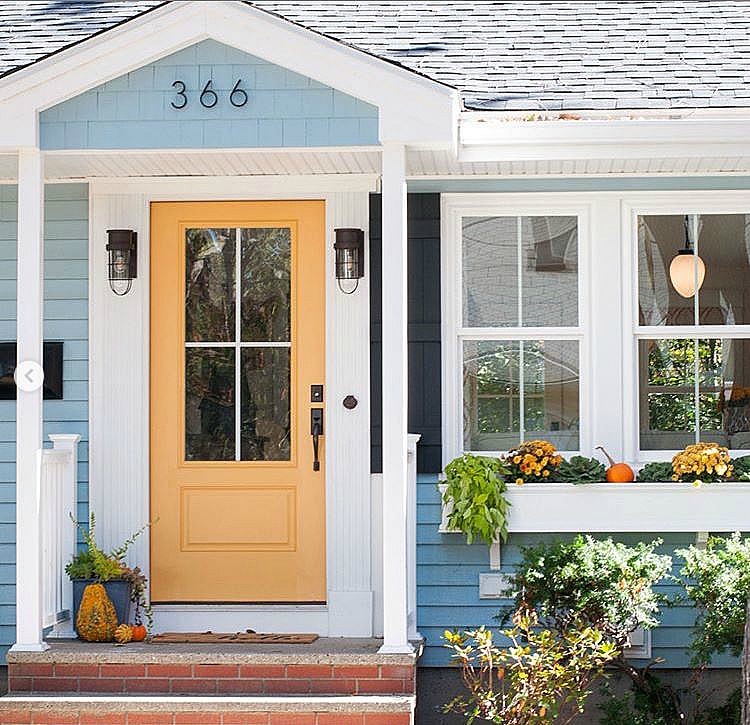 Visit Laurel's blog Sopo Cottage to see the rest of the house

and get more details about this charming makeover.