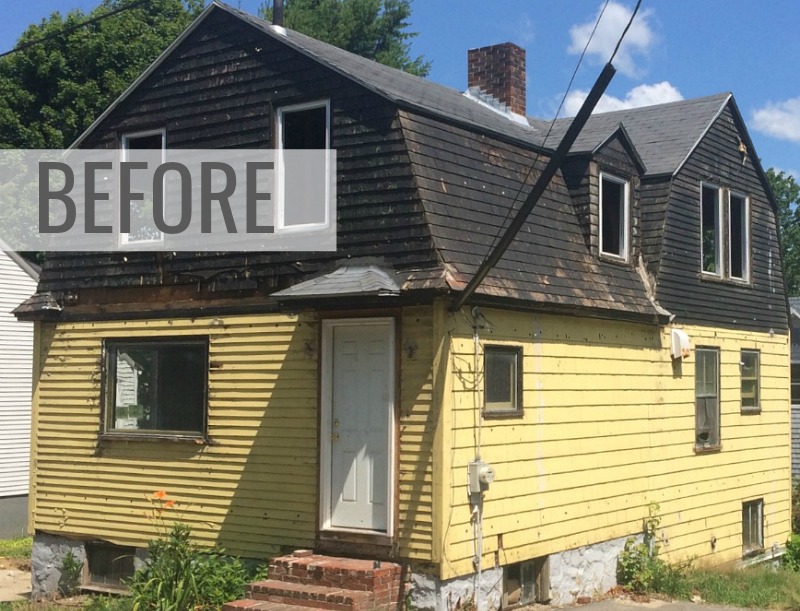 Well, Laurel LaBauve of SoPo Cottage has done it again, you guys. She sent me her latest reno project, an old house dubbed "The Ugly Duckling" that got a bright and beachy makeover in Maine.
It didn't look like much to begin with, but she knew it had potential. Keep scrolling to see what it looks like now!

The Ugly Duckling Makeover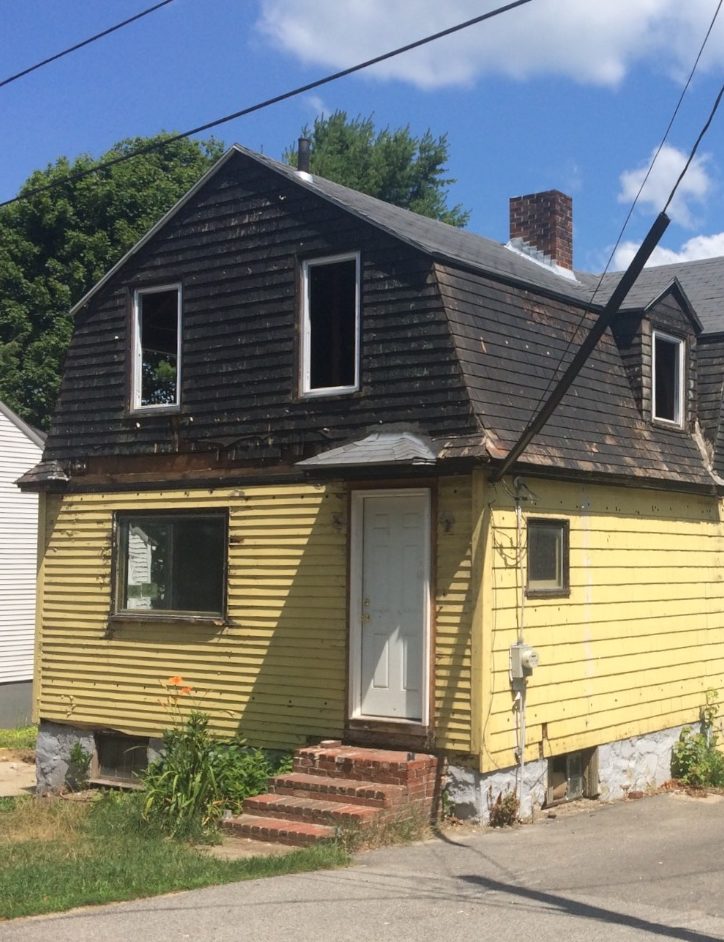 The former owners had started working on the house already at this point.
You can see on Google Streetview what it looked like a few years ago, before they gutted it.
By the time Laurel and her team got to it, the house had been ripped down to the studs.
They saw an opportunity to add an addition with a garage and a new master suite.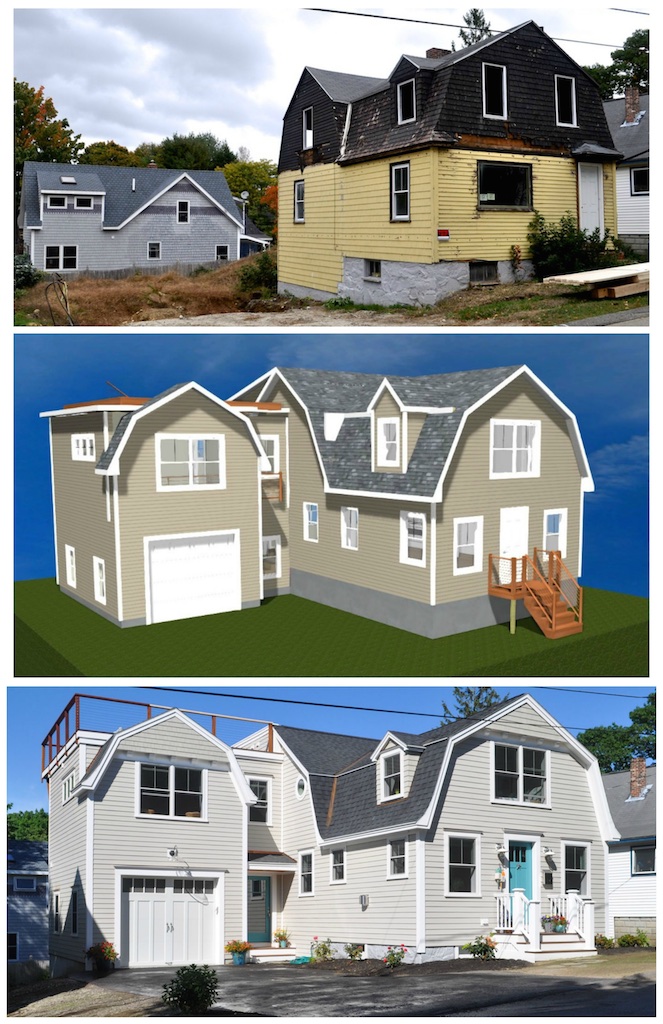 Laurel says this is the most complicated and expensive project she's ever tackled, but the result was worth it!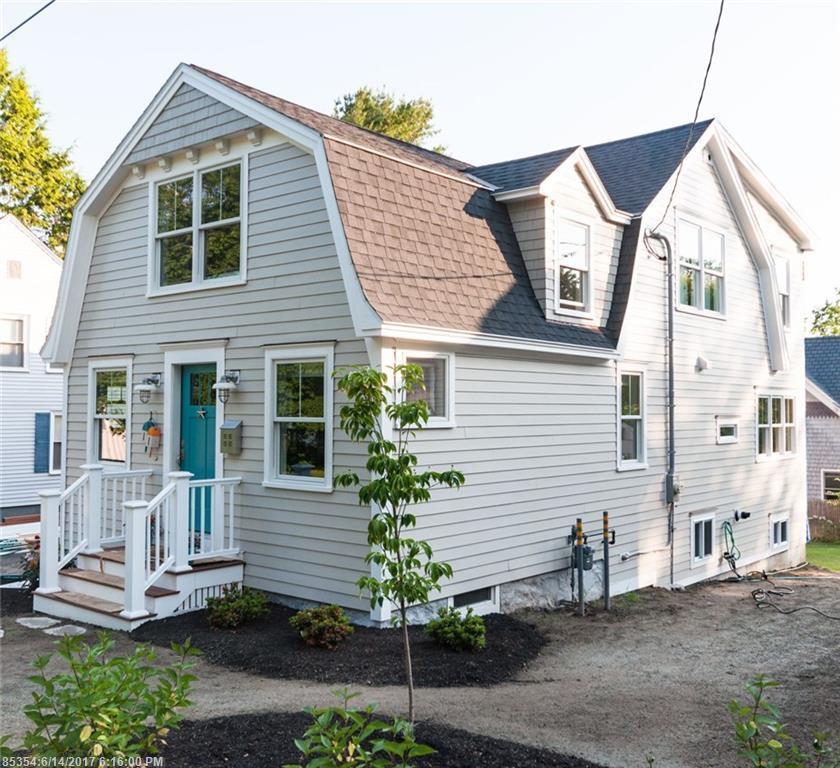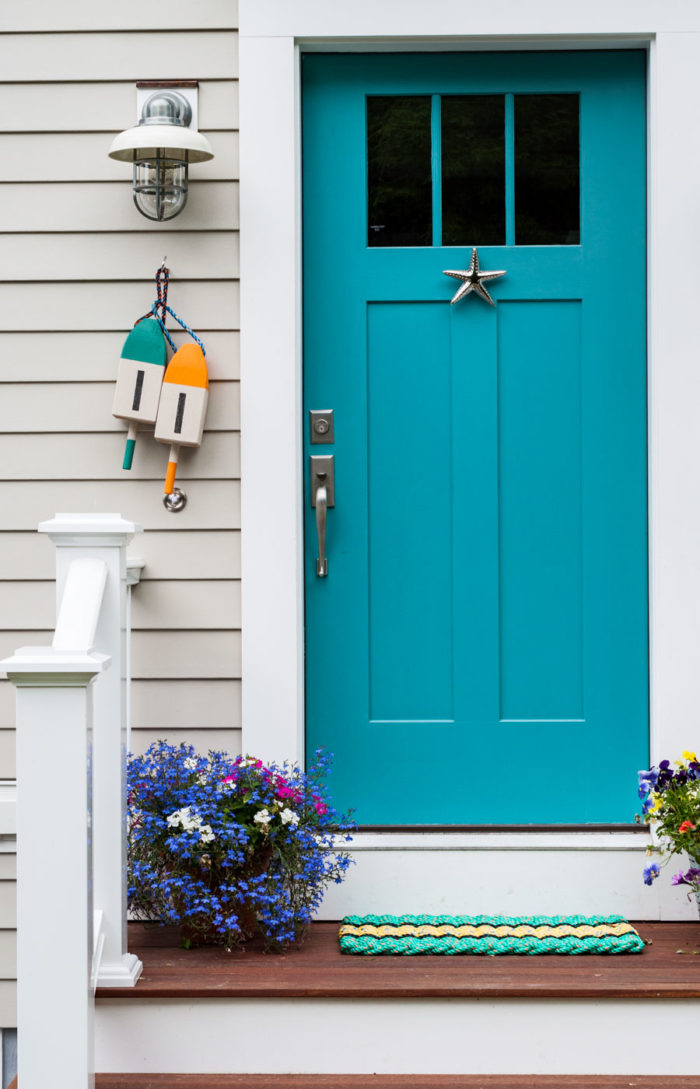 It was built in 1906, and they wanted to capitalize on its original, old-house charm while updating it for modern life.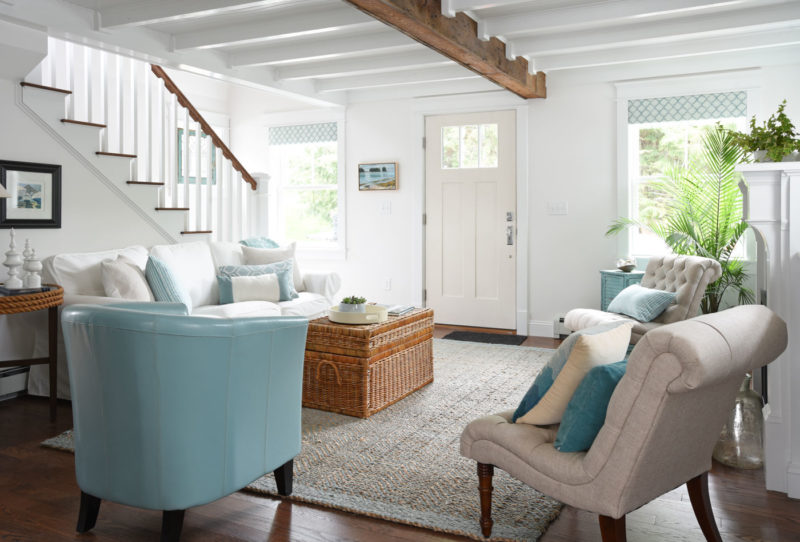 The house was in rough shape. The original staircase had to be rebuilt to meet building code: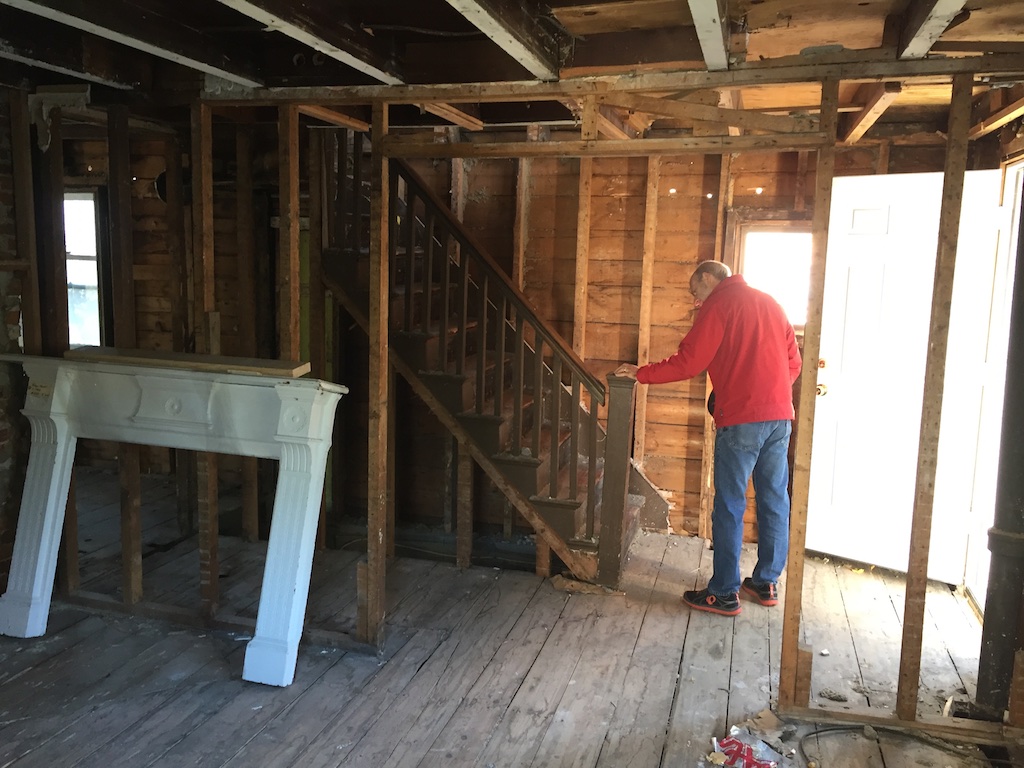 But now the living room is a light-filled and welcoming space: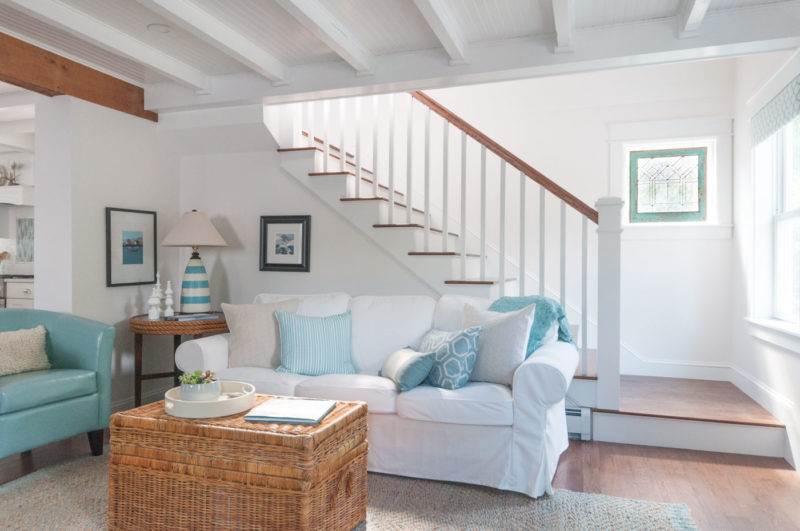 The new gas fireplace has built-in bookshelves and windows on either side: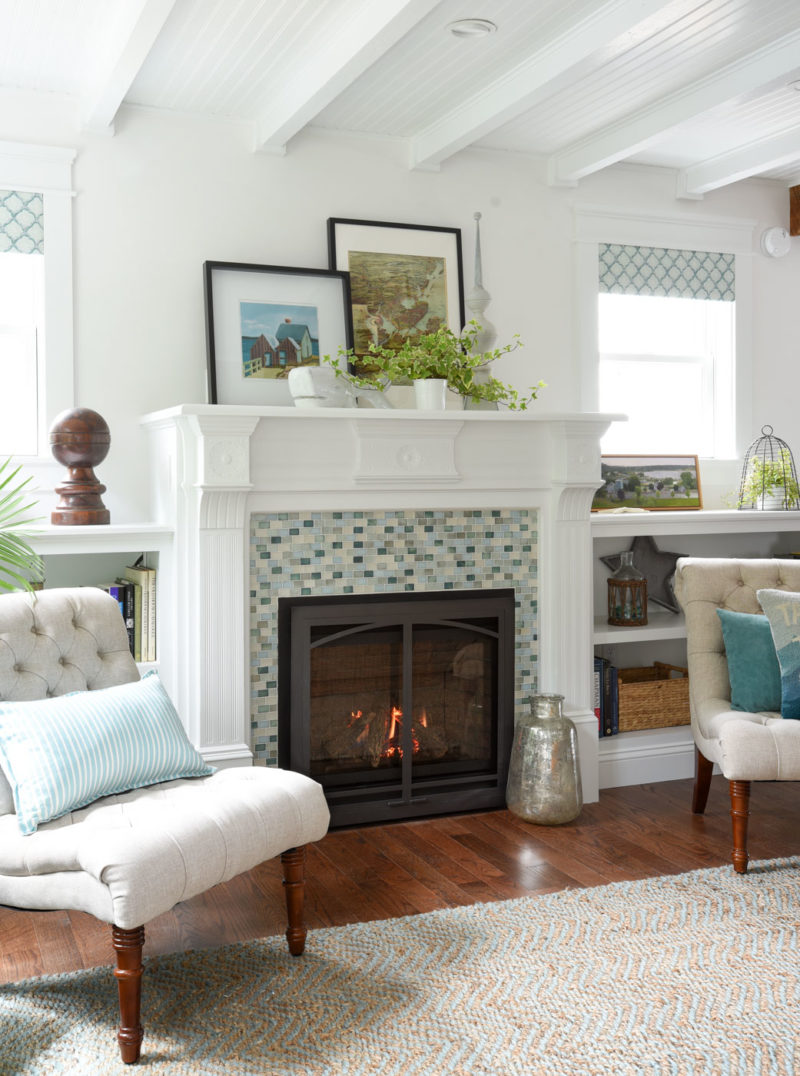 Laurel says many hours went into cleaning up and installing the antique mantel: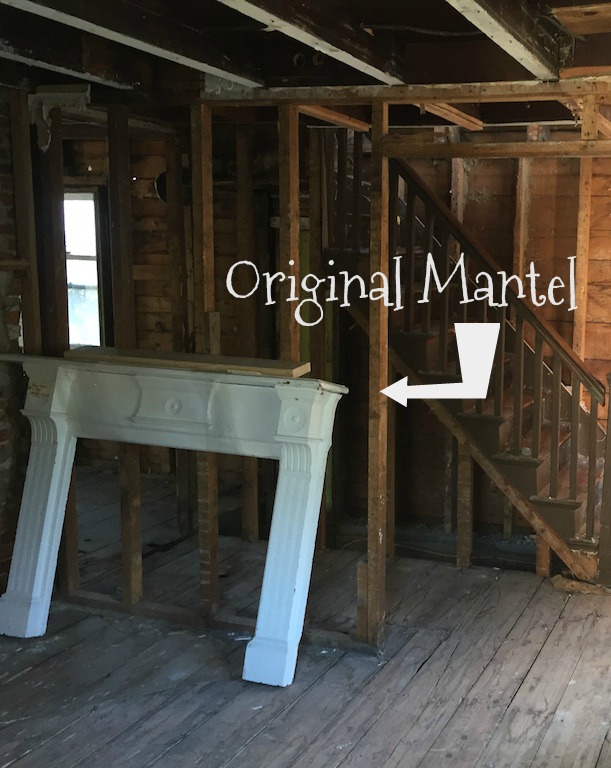 Gorgeous!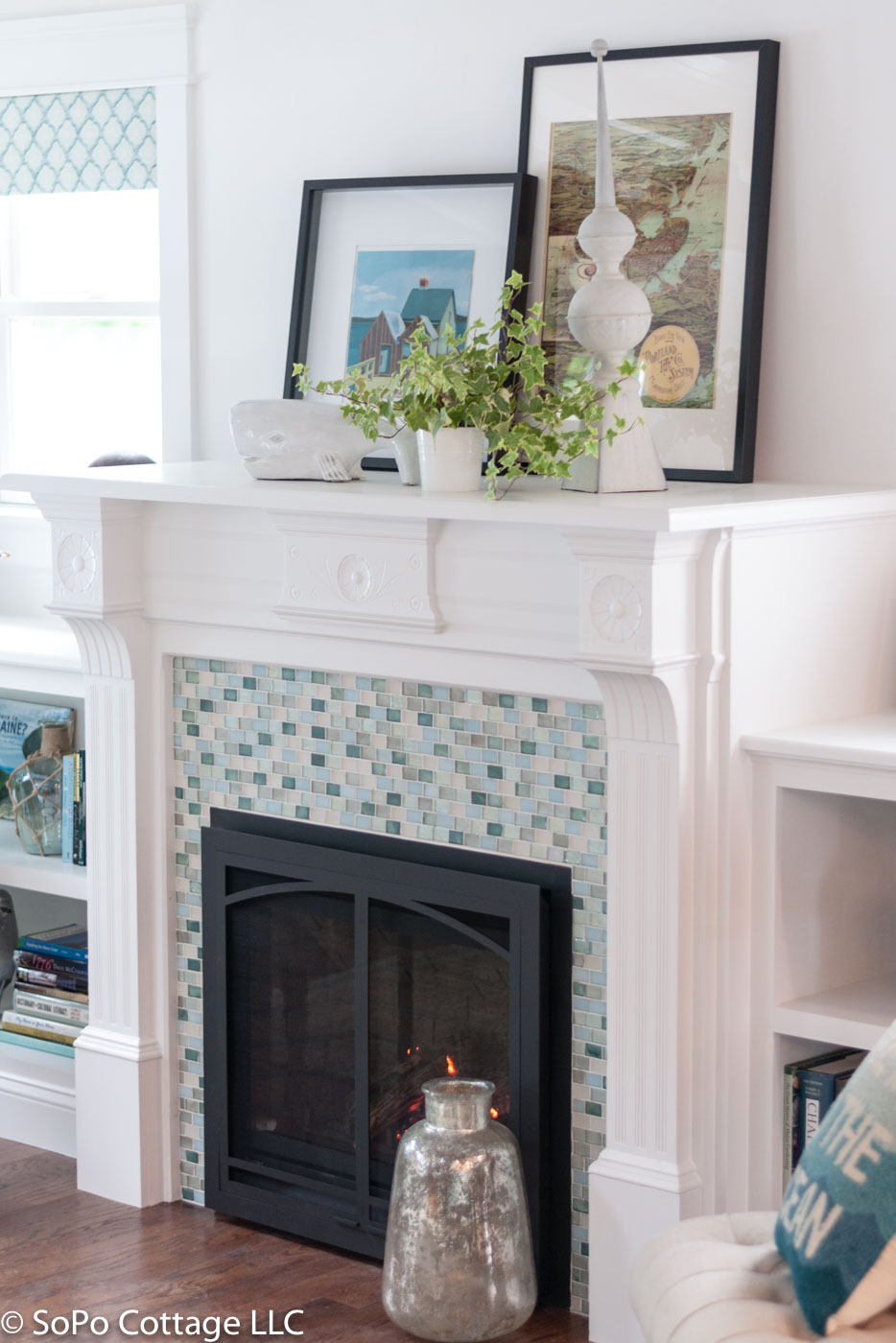 It started as a 3-bedroom house but now has 4 bedrooms and 3 baths.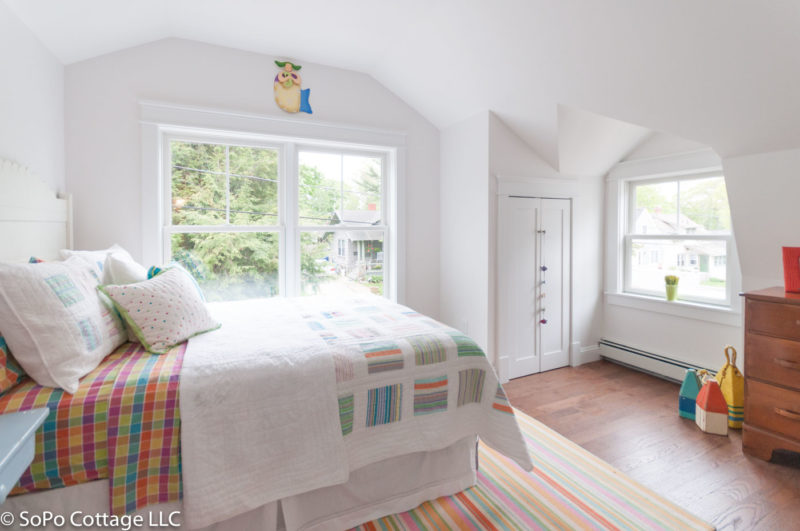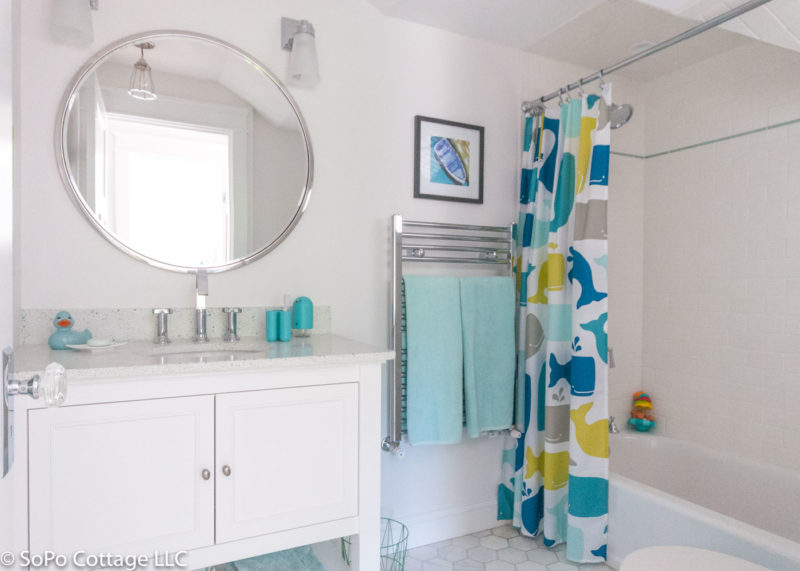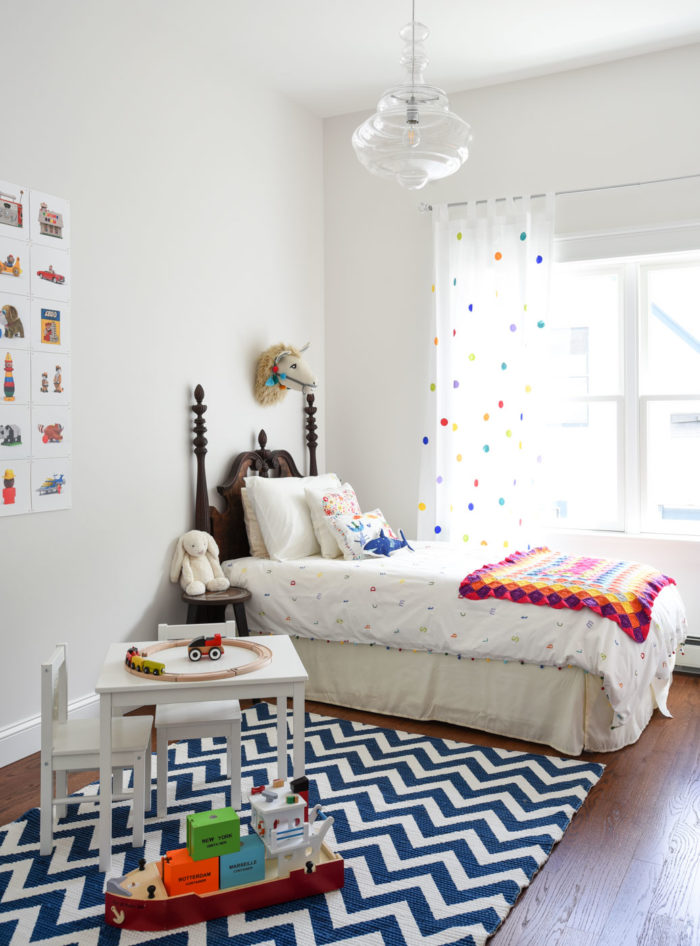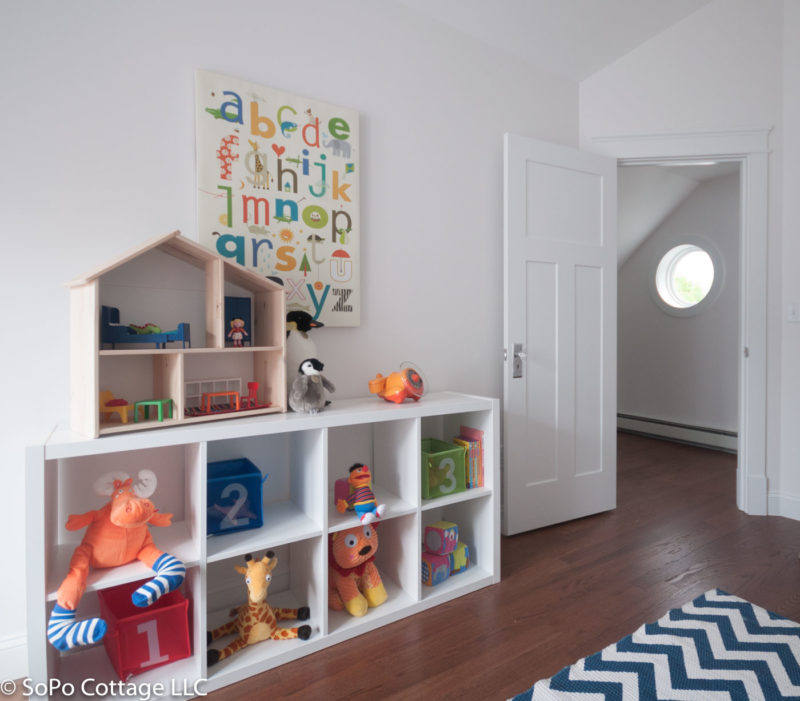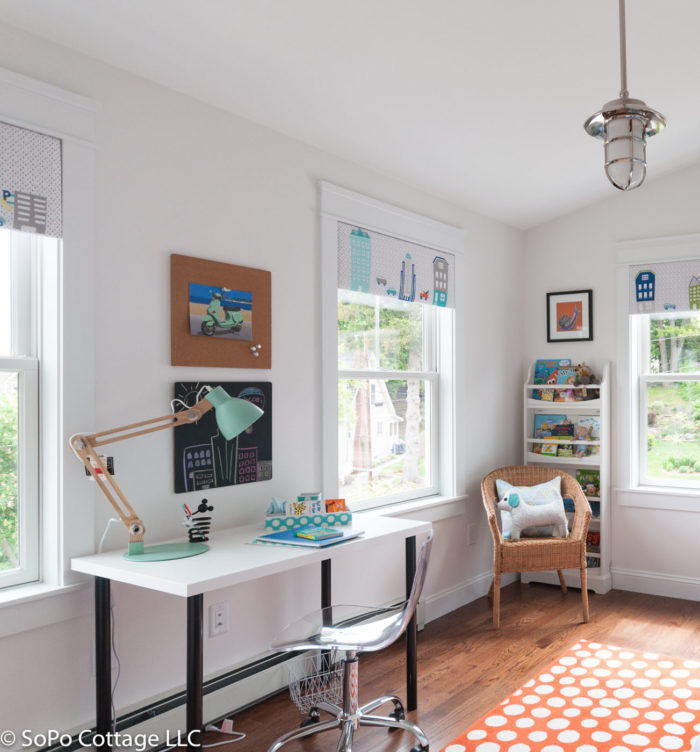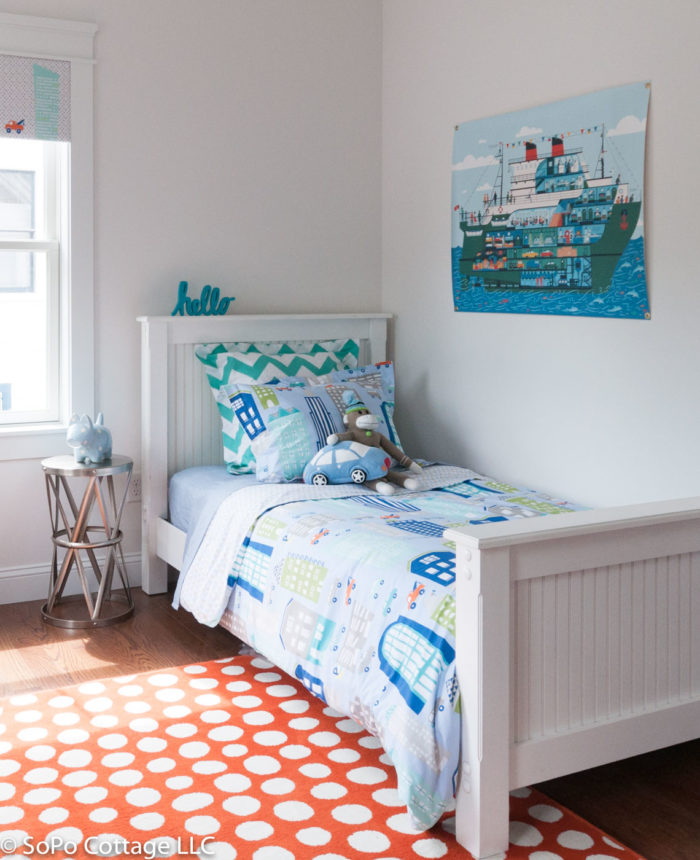 The master suite was built over the new garage addition: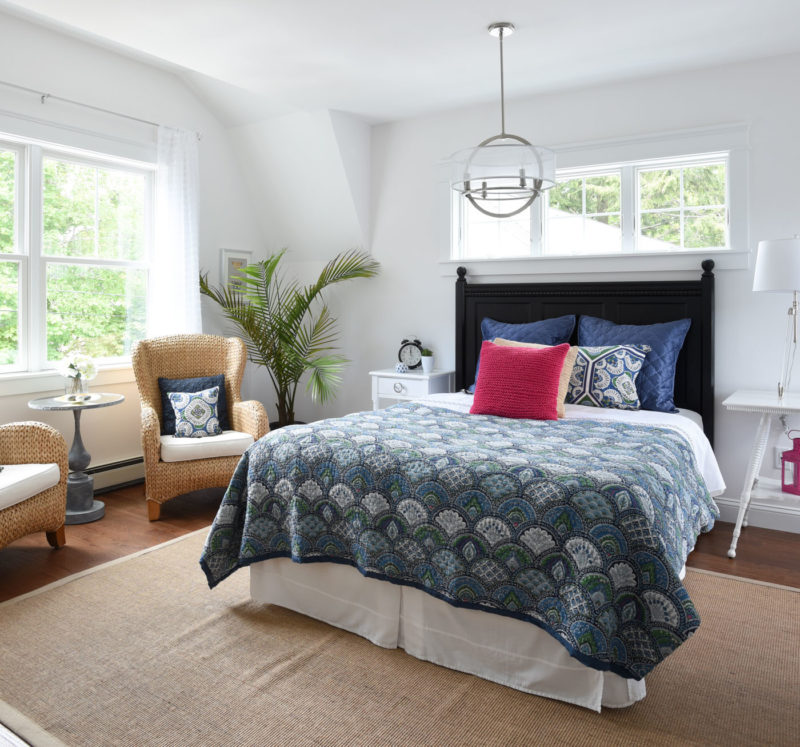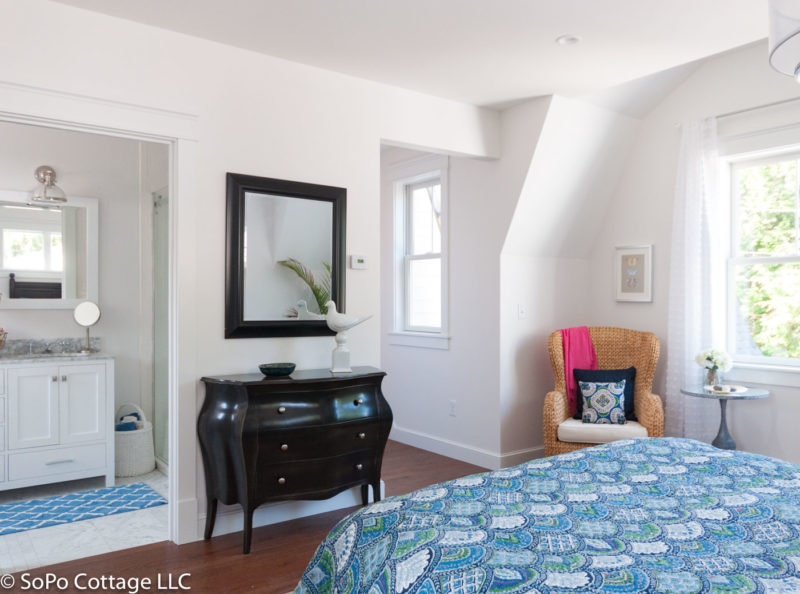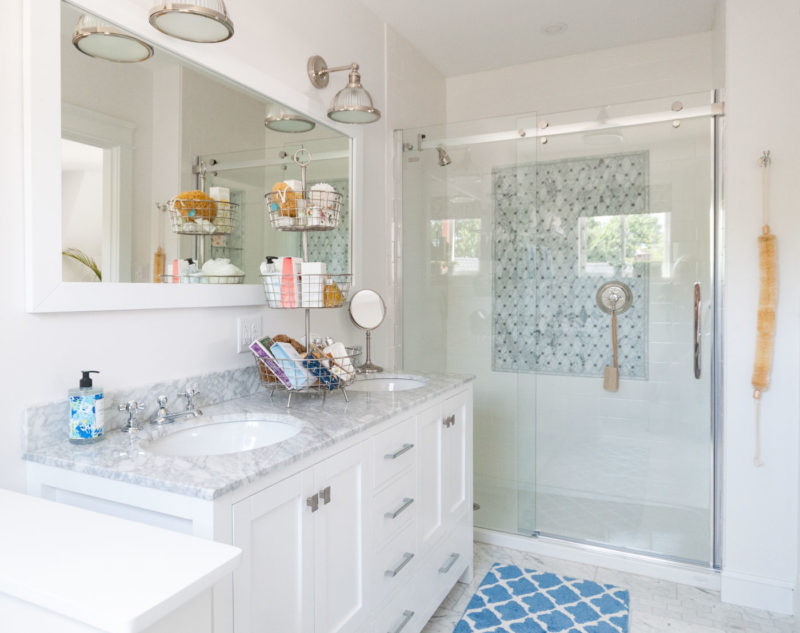 One of my favorite new features is this rooftop deck: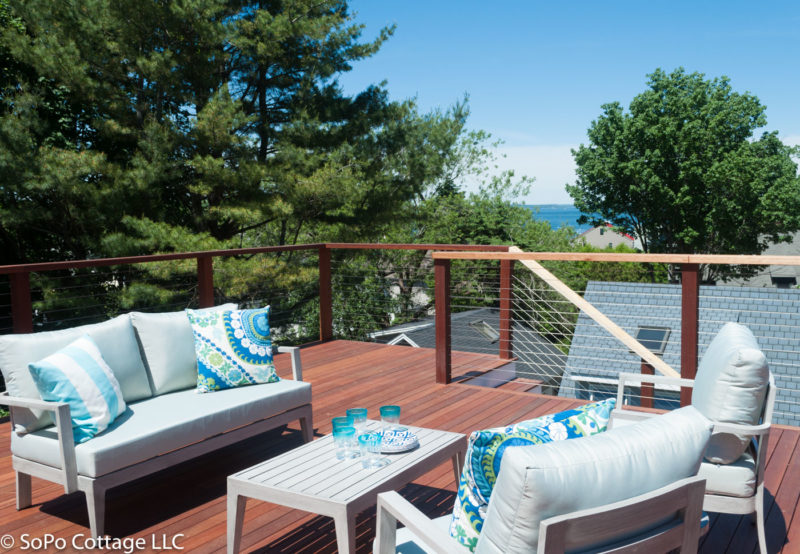 From here you can see Casco Bay, Spring Point Lighthouse and Fort Gorges.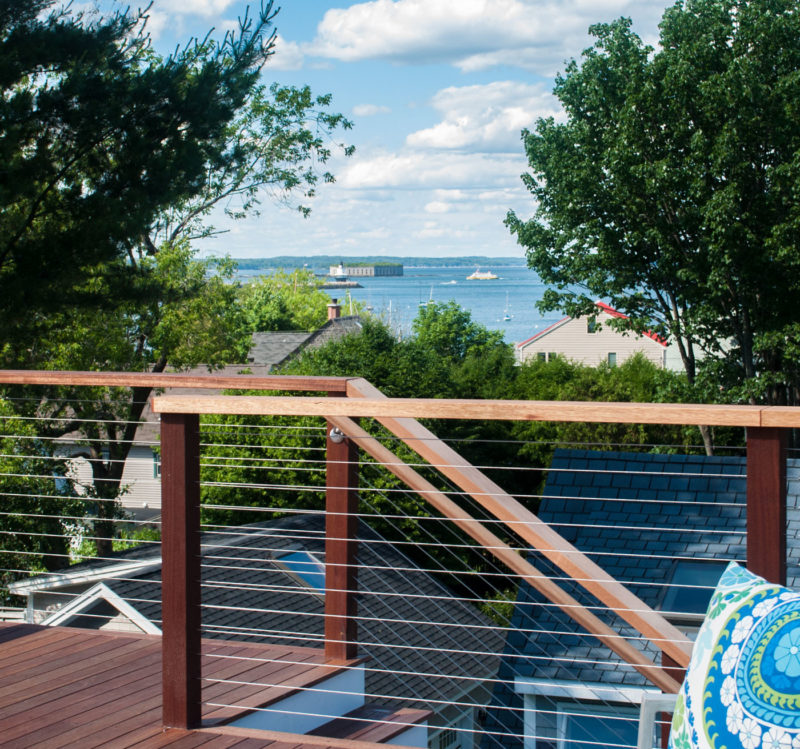 The first floor looked like this on the first day: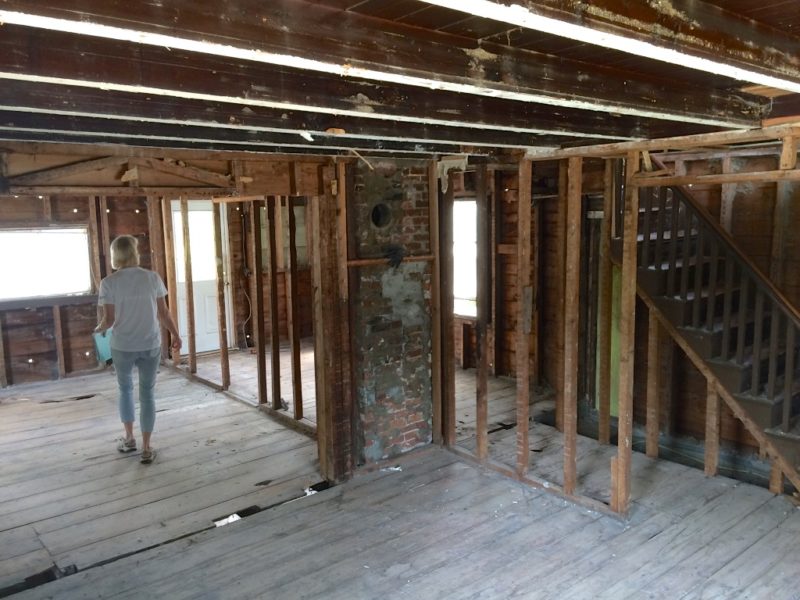 The living room opens into the kitchen today: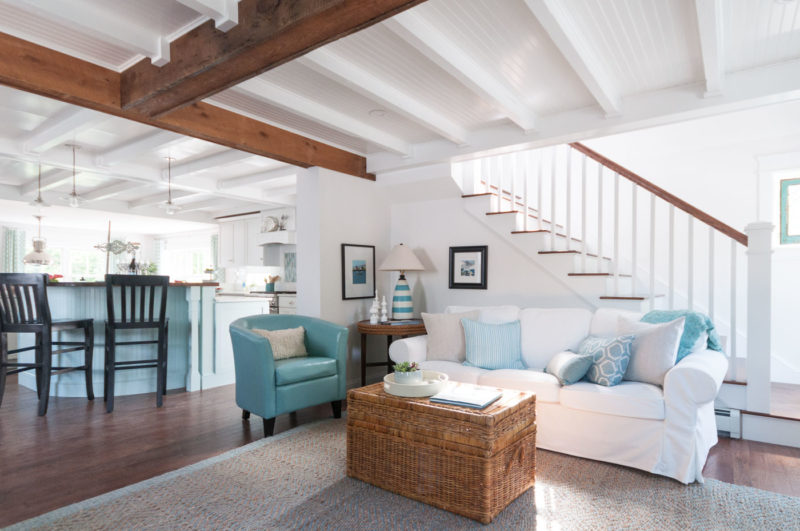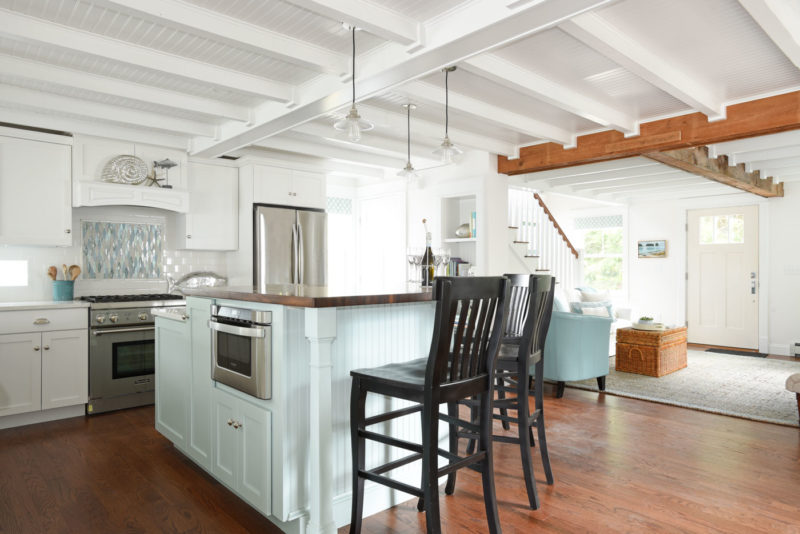 They added a custom curved island painted SW Tidewater with a walnut top.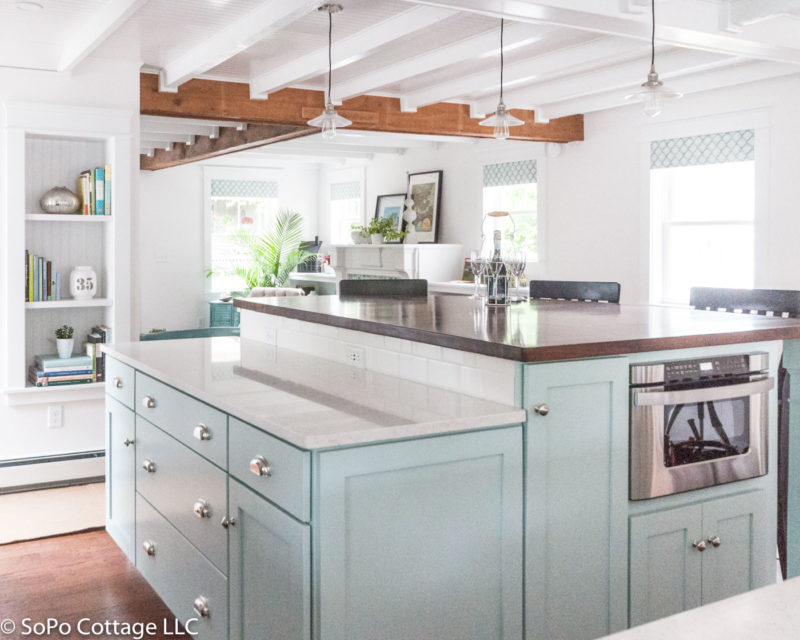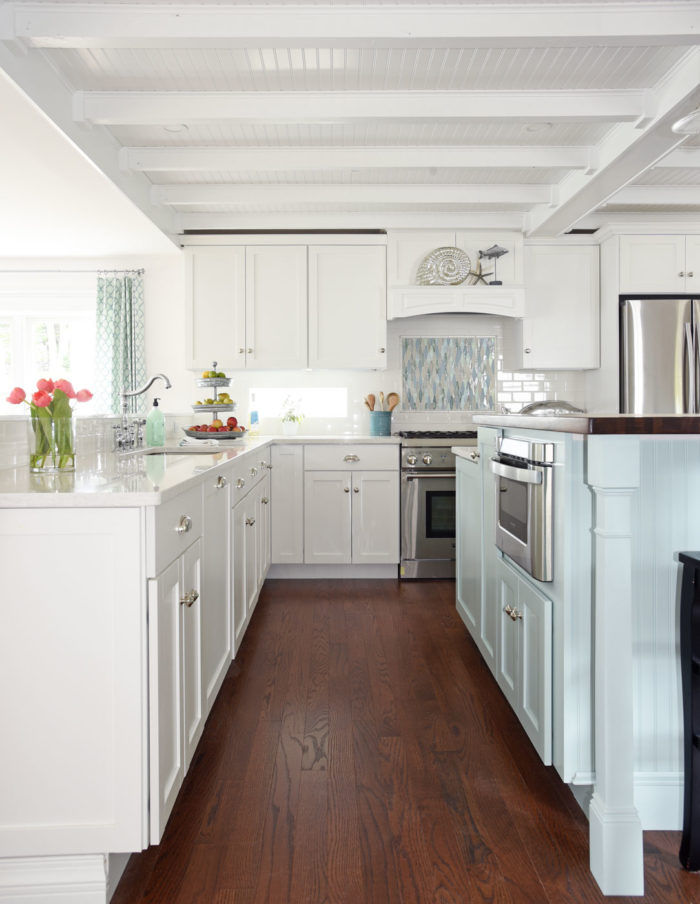 The dining room is a new addition across the back of the house: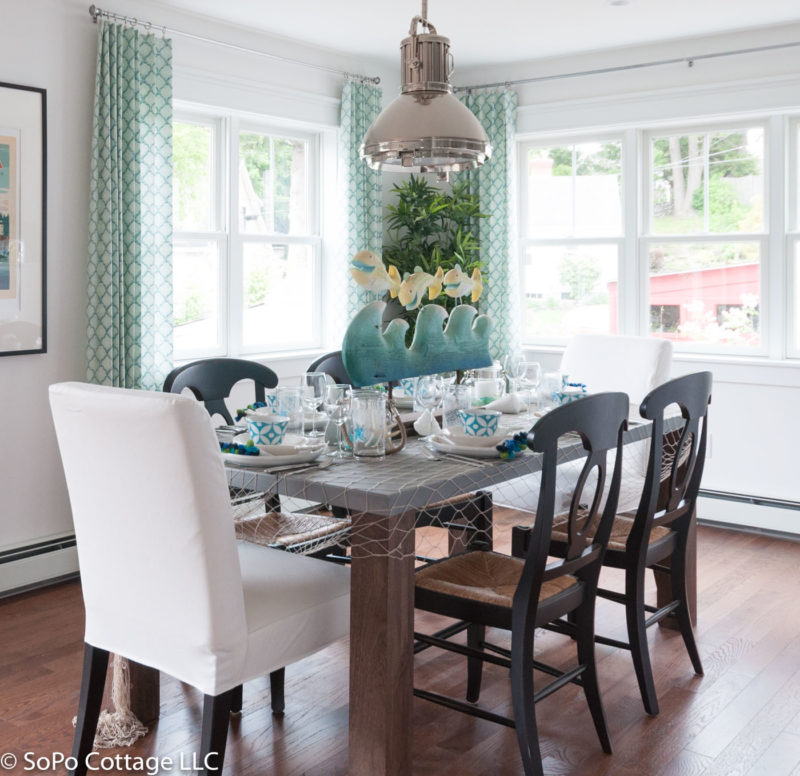 Also part of the new addition: a mudroom and powder room with a glass-top vanity: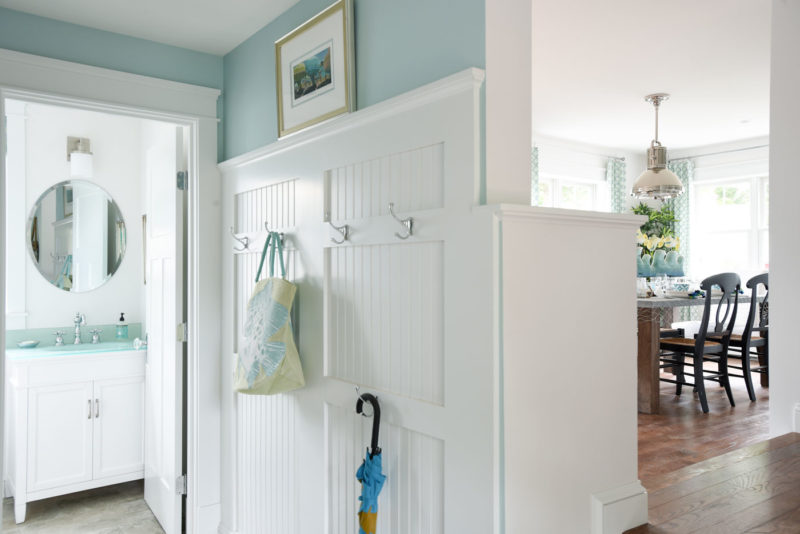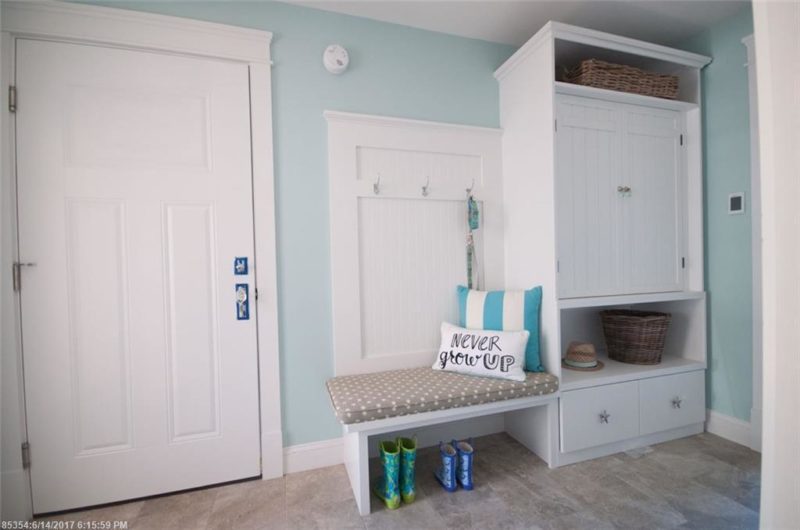 It wasn't on the market for long! The listing description read:
Only steps from Willard Beach and Fisherman's Point, this 1906 home and been enlarged and reimagined for today's lifestyle, while retaining yesterday's charm. An entertainer's dream, the open floor plan includes a large kitchen, gas fireplace, built-ins and a formal dining room. The master suite has it all with a spa-like bath, large closet and sitting space with water views.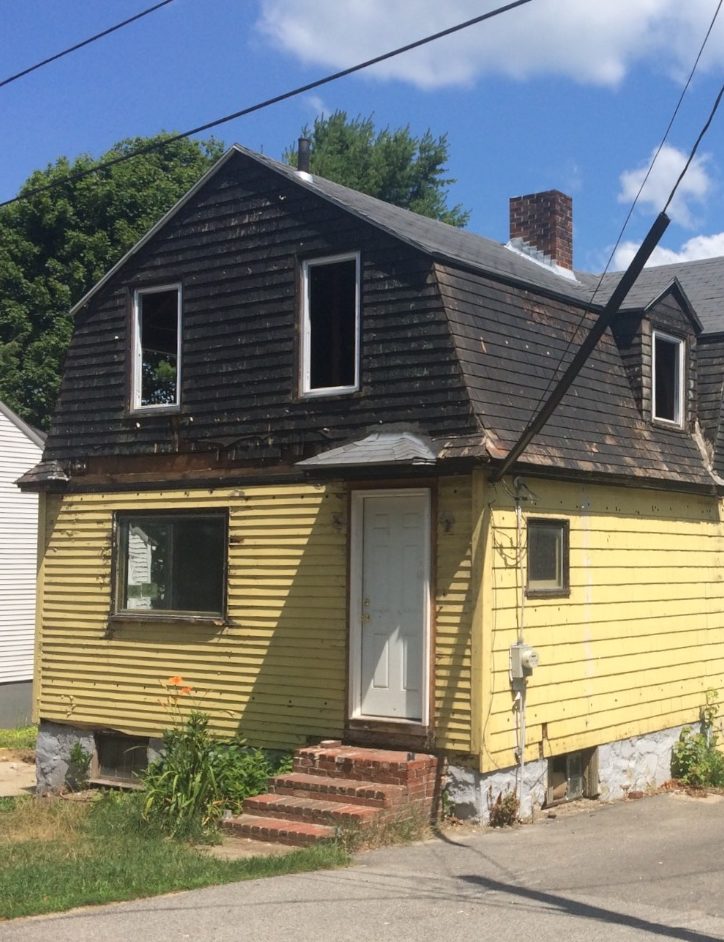 In less than a year, the house went from that (above) to this (below):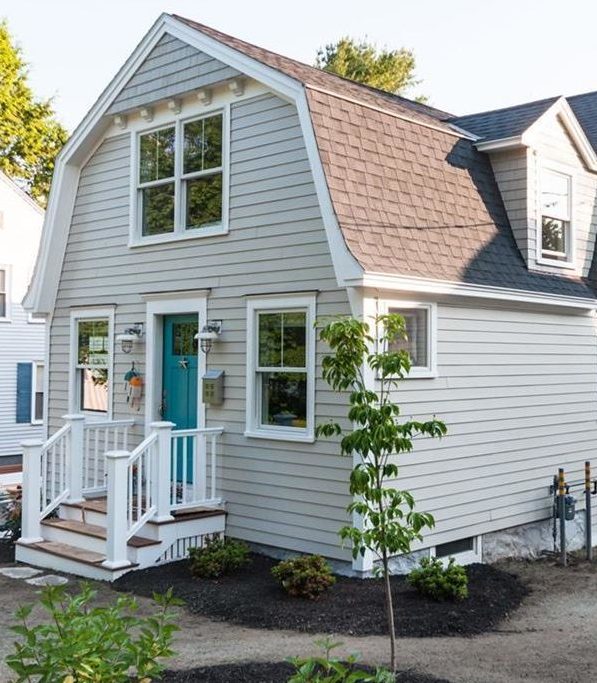 Laurel says, "Ten months later, it's changed a lot! We've gone from concept to reality and transformed the Ugly Duckling into a Swan."
Visit SoPo Cottage for more information and to see what she's working on now!