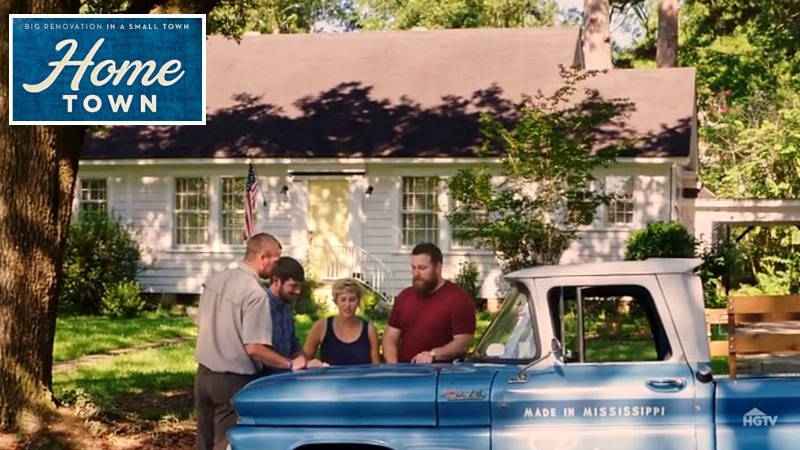 Have you been watching the new show "Home Town" on HGTV? It claims a space on my DVR schedule so I never miss a makeover.
I love a good porch, so it was fun to see how Ben and Erin Napier added one to this small white house in Laurel, Mississippi.
Known as the Polk House, it was cute to begin with, but the new porch gave it the extra bit of Southern charm their client Amanda Matthews craved. Take a look!

The Polk House Makeover on "Home Town"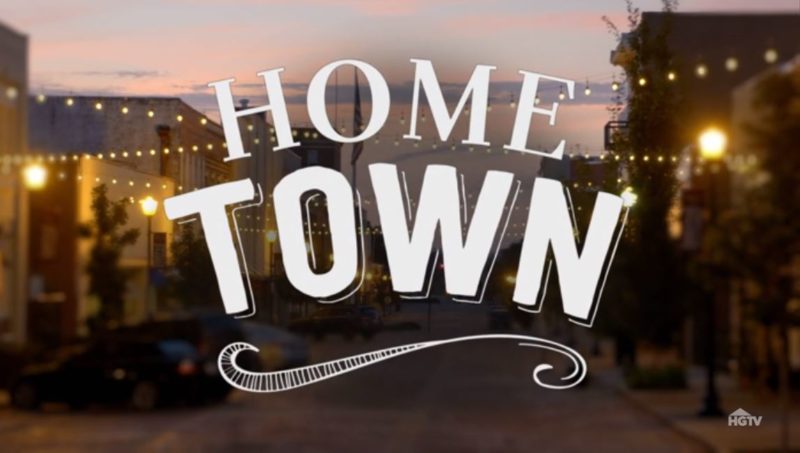 Amanda Matthews chose what was known as the Polk House in Laurel on the "Porch Envy" episode.
It was cute but lacked the one thing she felt like a good Southern home should have: a front porch.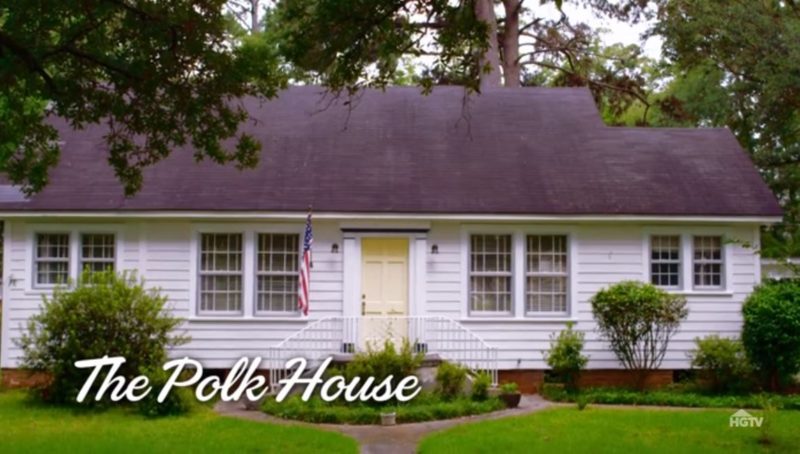 The house was built in 1934 and had 3 bedrooms, 2 baths, and 1,700 square feet.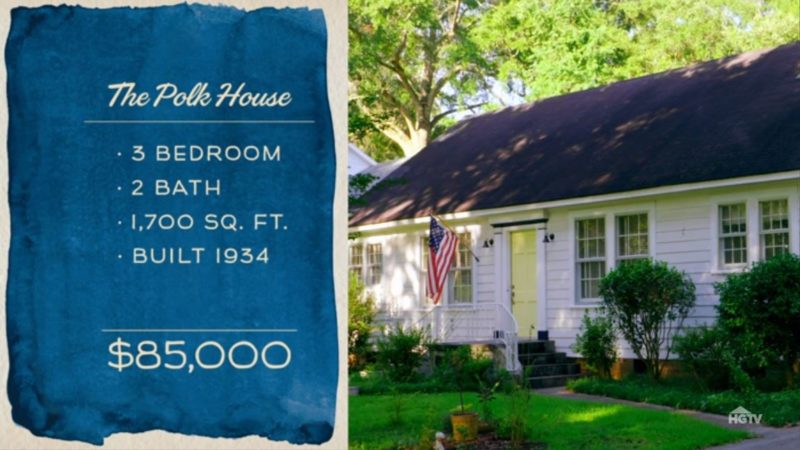 Here's how the house looked after Ben and Erin added the front porch: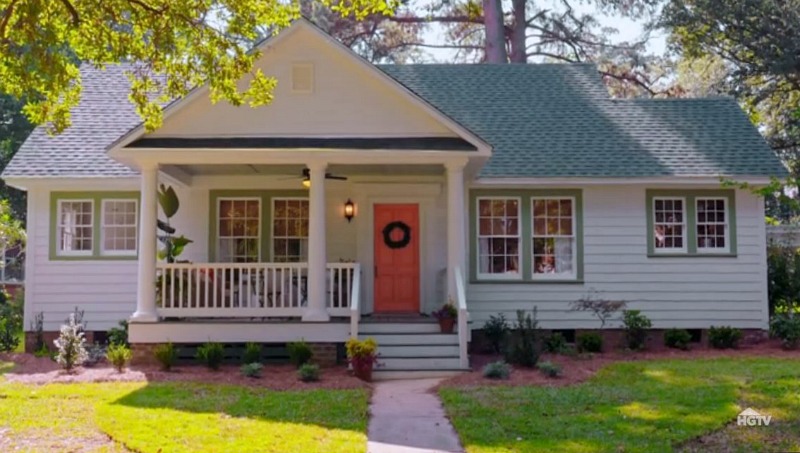 It's great to have some outdoor living space with a smaller house.
They painted the front door coral and gave the trim a coat of soft green: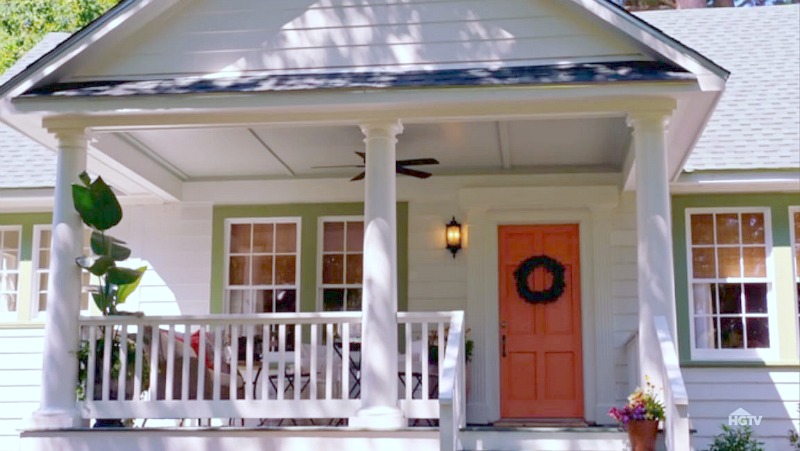 I took these screenshots while watching the show on Hulu. It's the "Porch Envy" episode
in the first season (episode 6) if you'd like to see the entire transformation.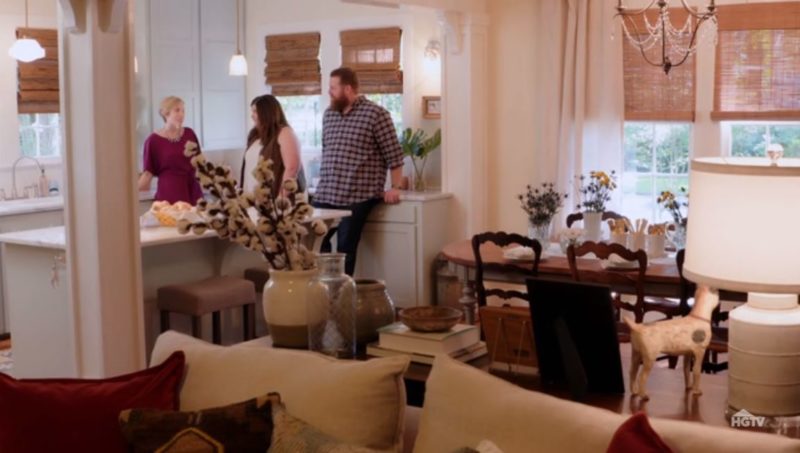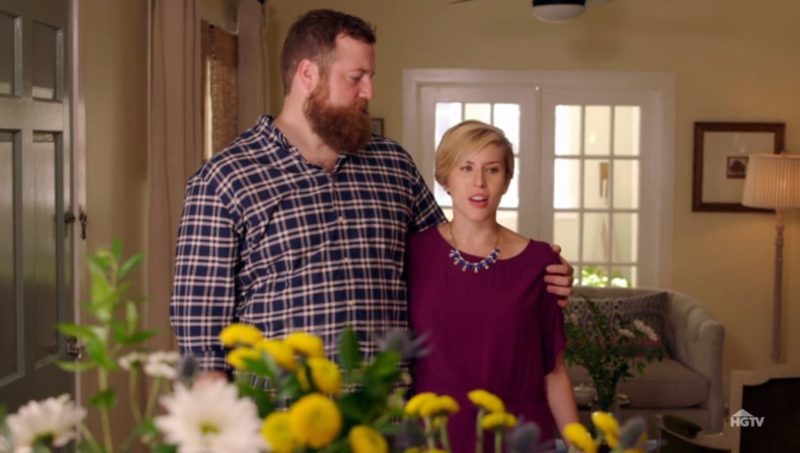 For more photos of the "Porch Envy" makeover, go to HGTV.com.

Visit my HGTV page to learn more about your favorite shows!