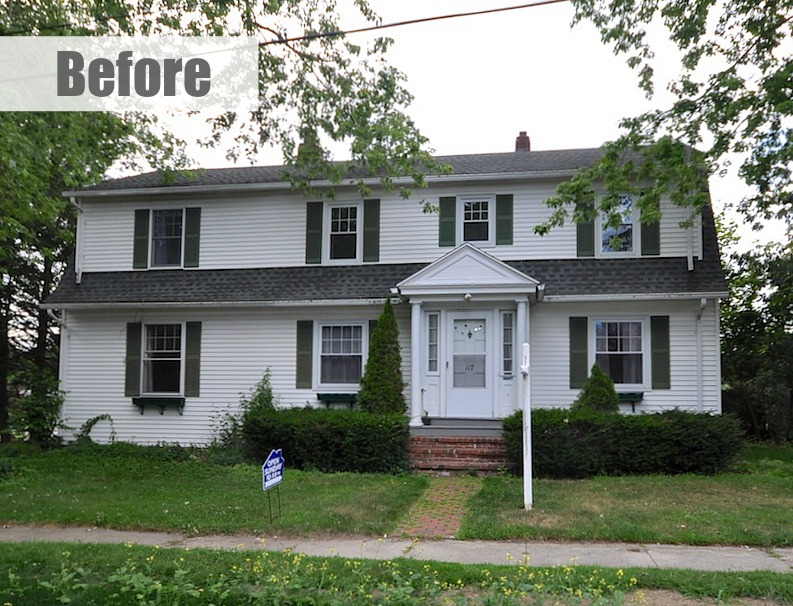 Hi guys! I love a good before and after and couldn't wait to share this one with you. Laurel, who blogs at the SoPo Cottage, says she knew this 1930s Colonial Gambrel-style home in South Portland, Maine, had potential: "It had good bones — a solid foundation, strong structural members and a tight roof. I'm not sure we knew how much work would be involved, though!"
The Gracious Gambrel, as she dubbed it, was one of her biggest projects to date and took "many months," but all the work was worth it in the end. Take a look!

The Gracious Gambrel Today: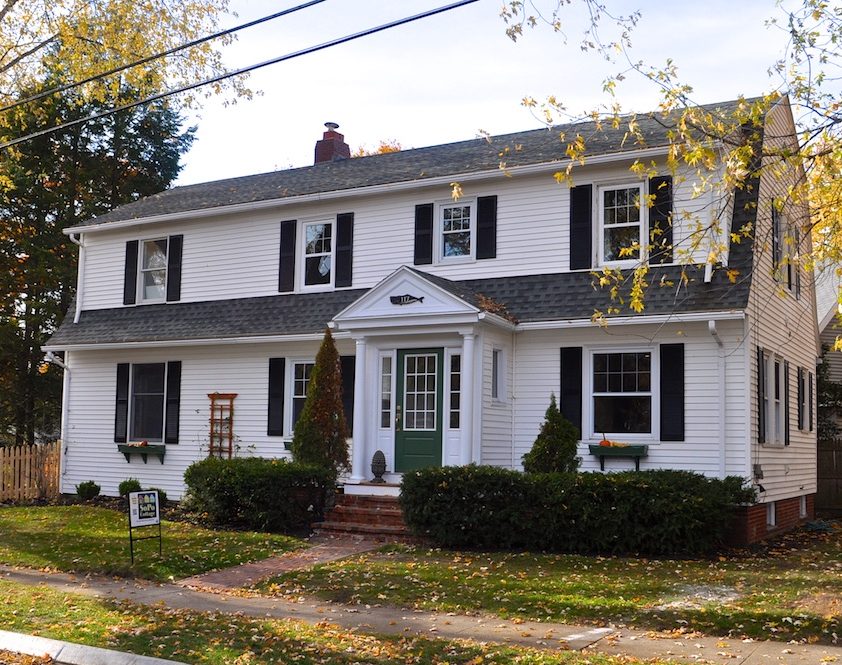 For the entry alone, "We had to tear out the entire floor, new door, columns, insulation, the works!"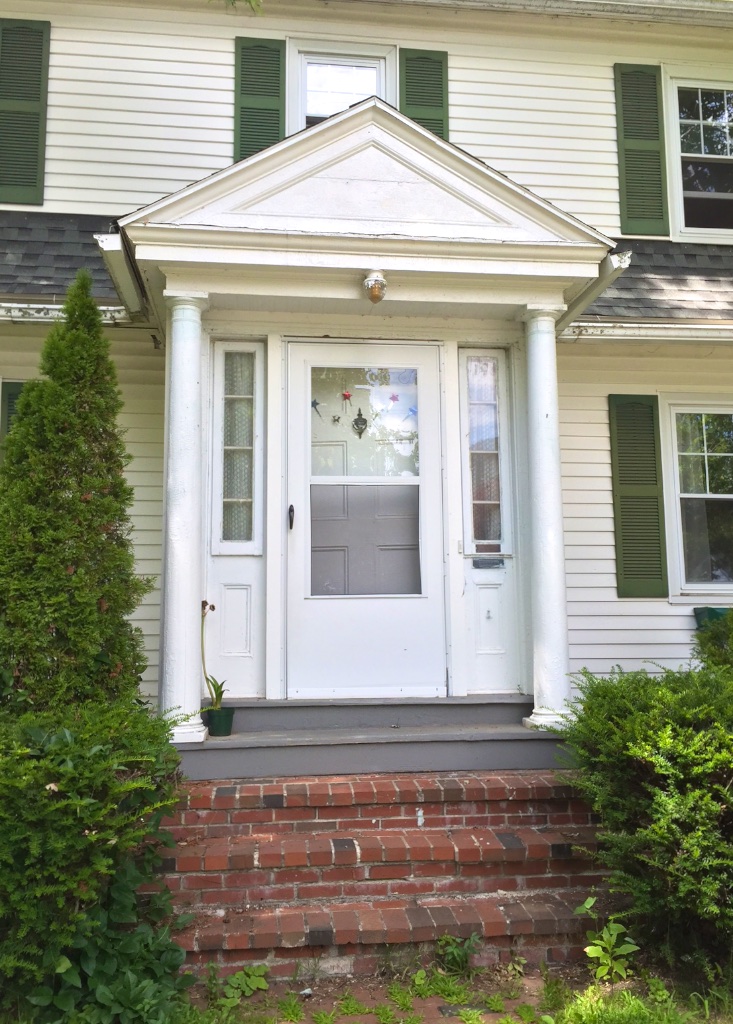 The freshened-up entry includes a whale with the house number, which is one of her favorite additions: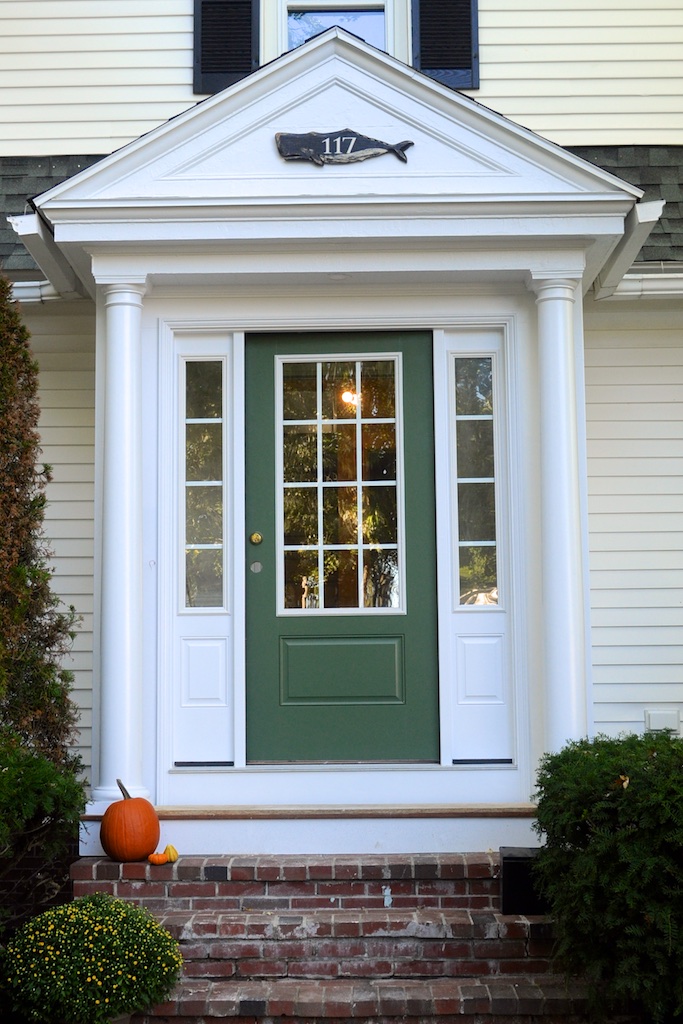 Laurel says the interior was stuck in a 1980s time warp.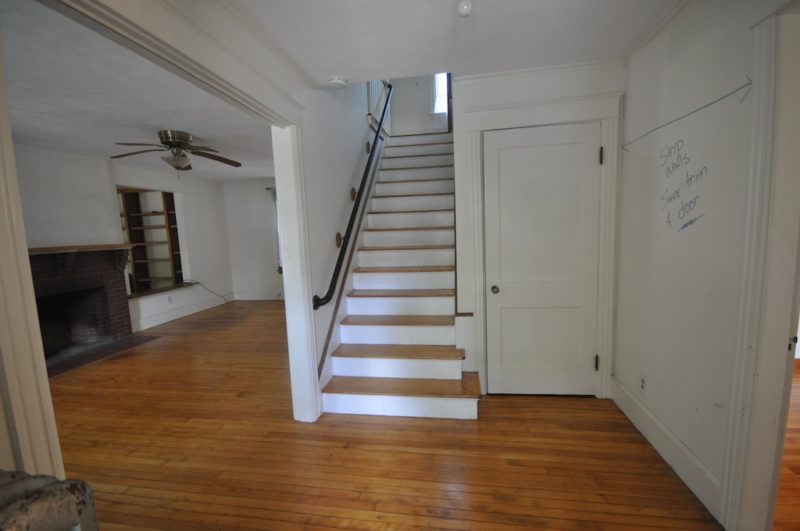 The Entry Hall Today:
There used to be an awkward hall closet beside the staircase: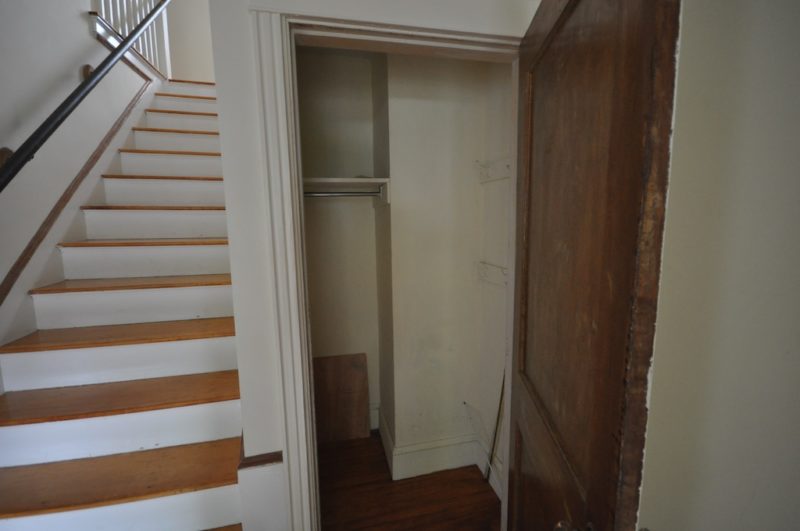 They turned it into a cute little half-bath: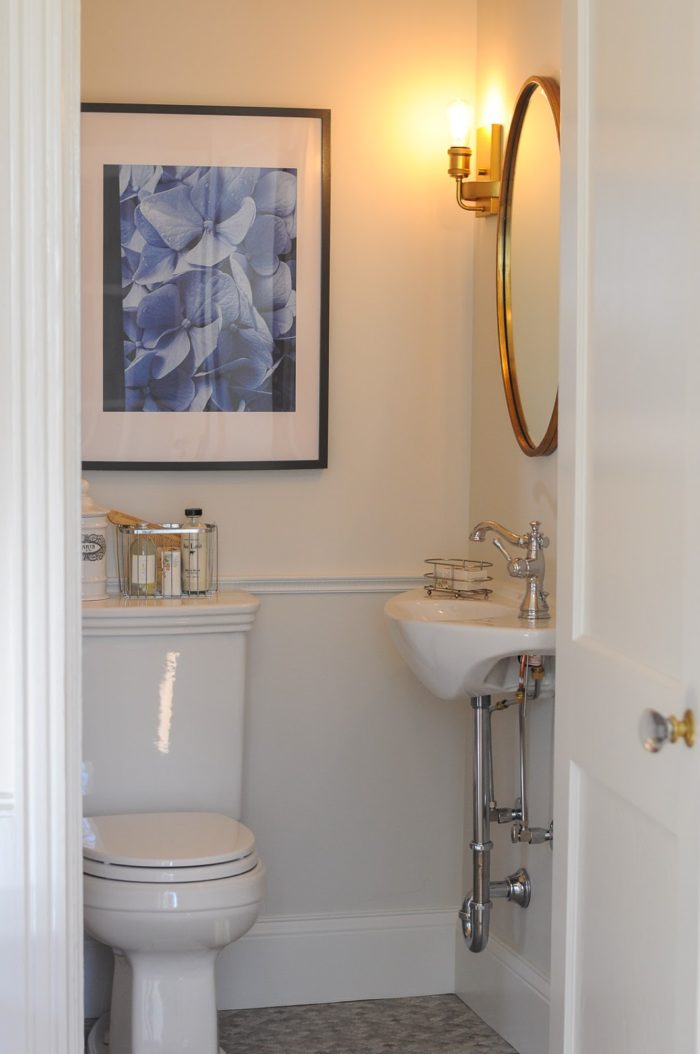 The Large Dining Room Before: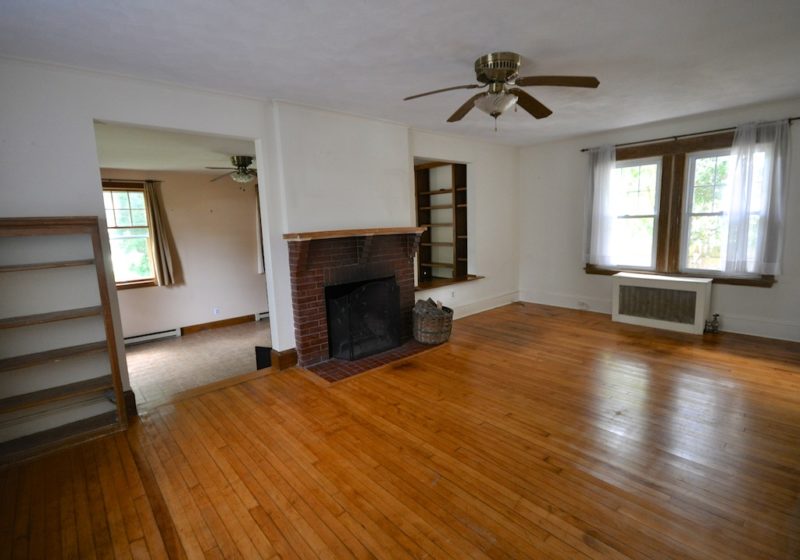 They turned the 'window' on the right side of the fireplace into a doorway and built a new mantel: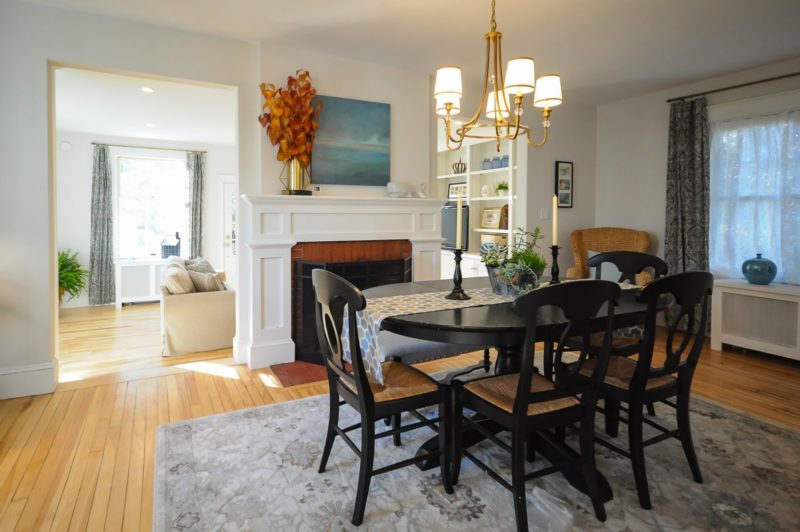 The other side of the dining room, looking back toward the entry hall: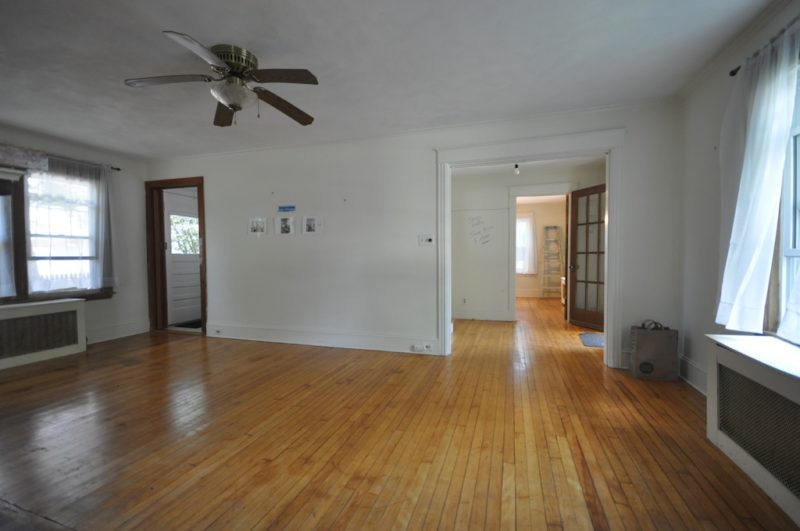 The doorway between to the kitchen was opened up to better match the dining room's opening: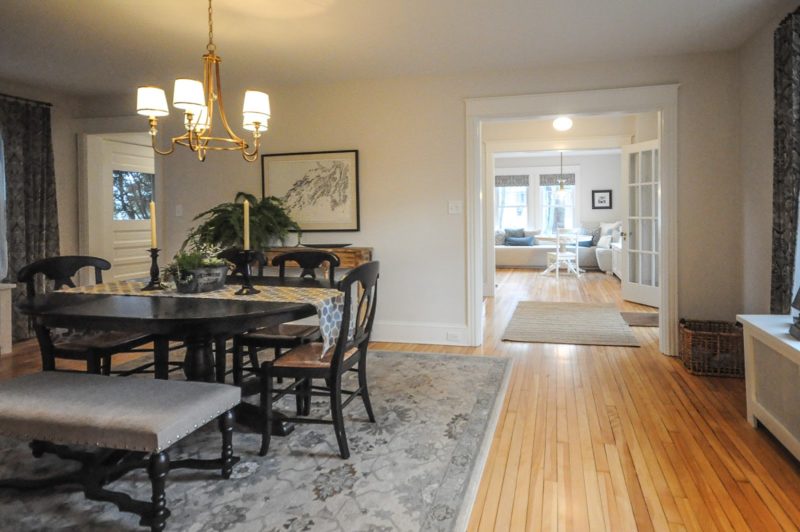 It's amazing what a difference the bigger doorway makes!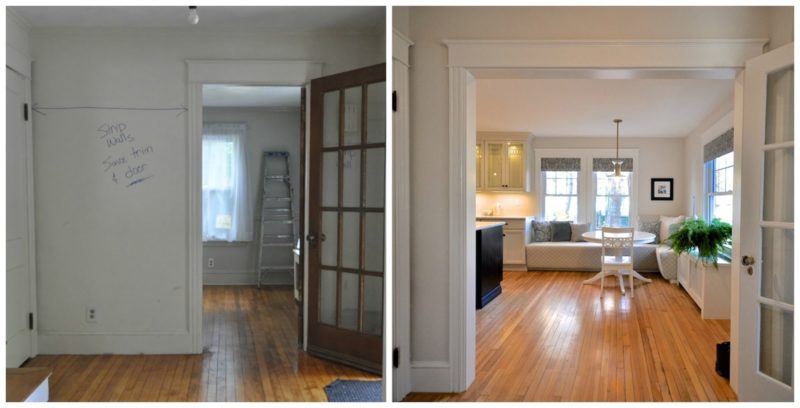 The old 80s cabinets were removed and they gutted the kitchen to upgrade the wiring and insulation: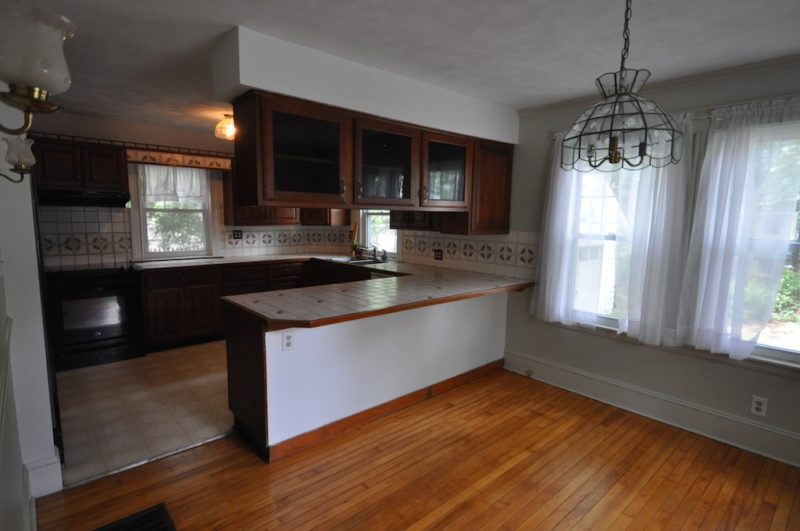 The space is a lot more cohesive with the new layout and wood flooring: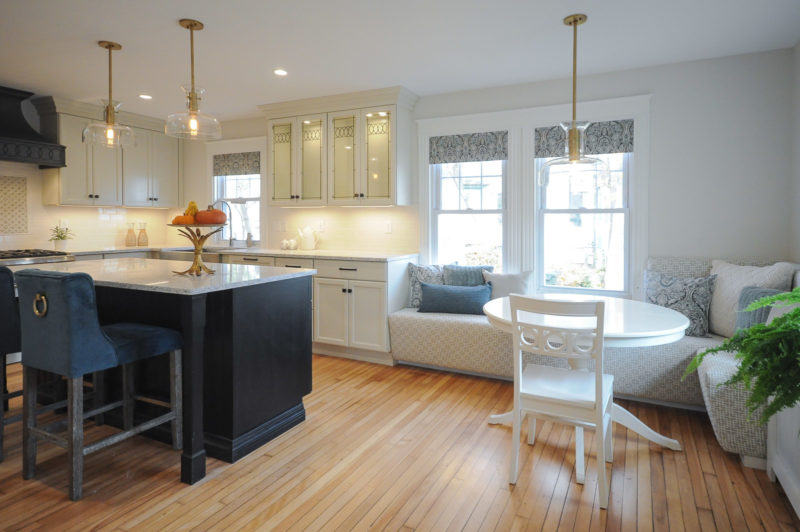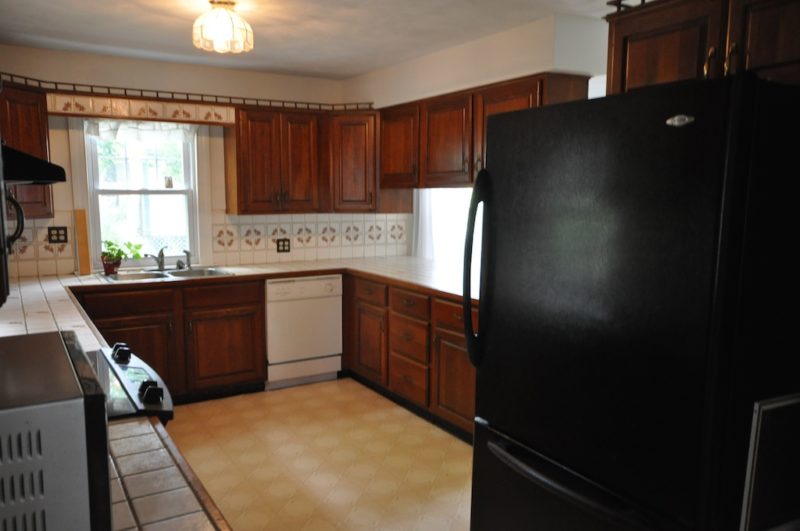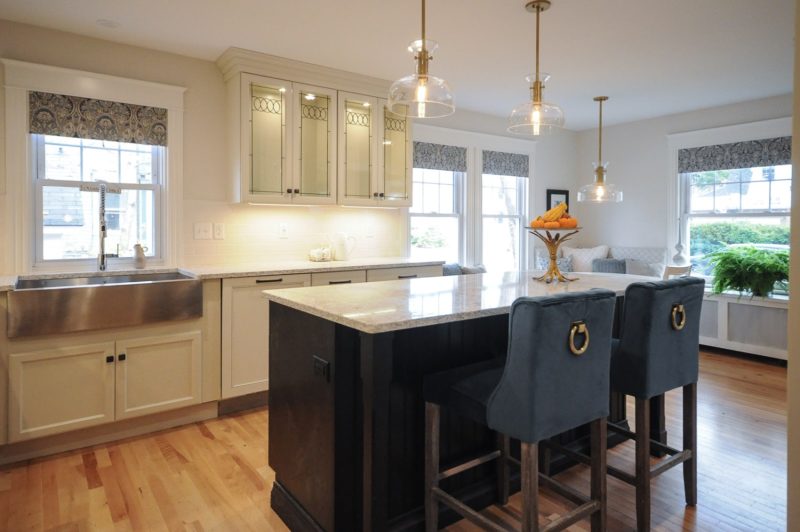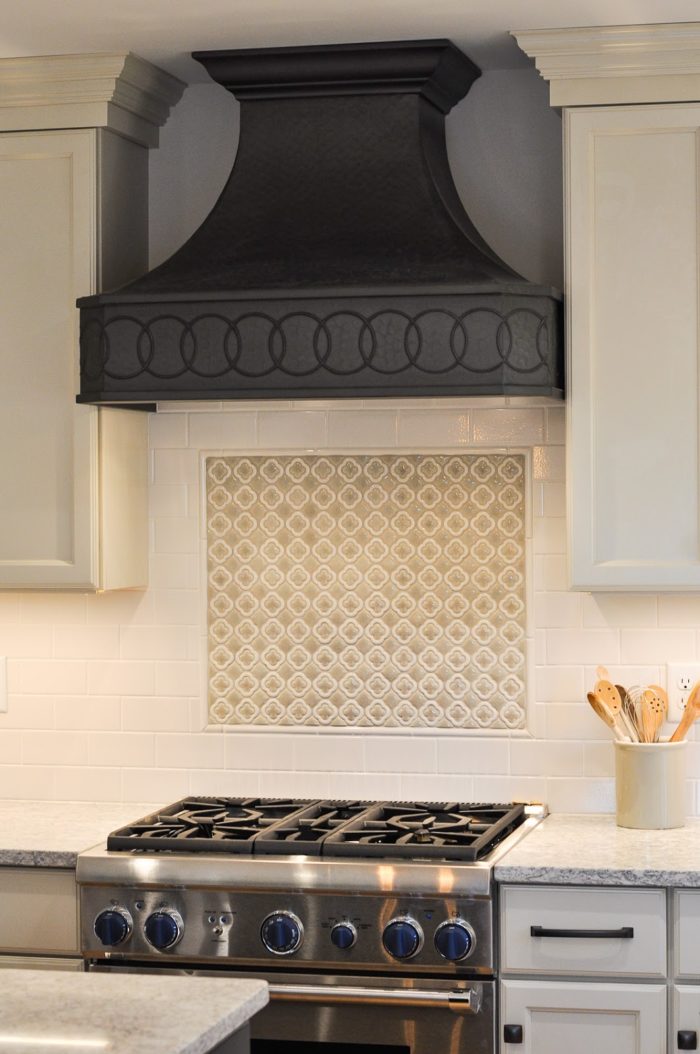 The second floor got an even more dramatic makeover.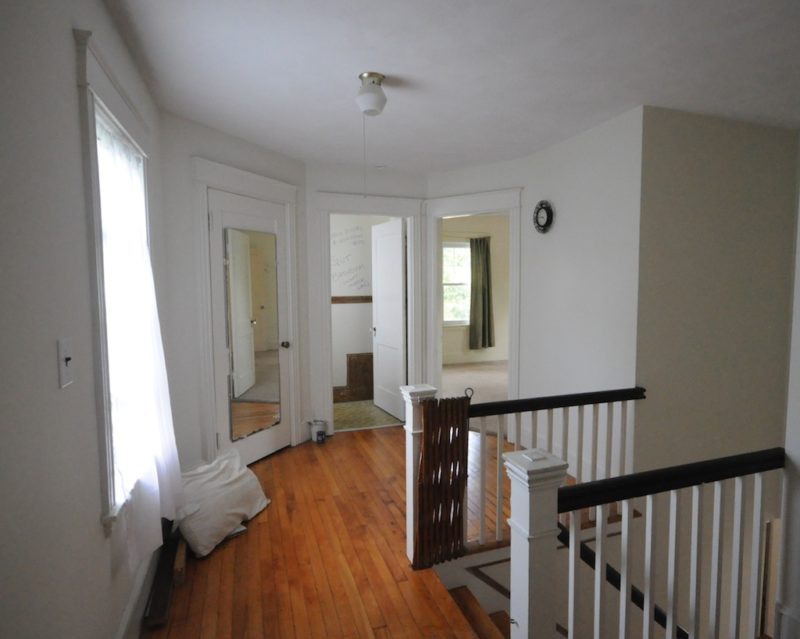 The house only had 3 BR + 1 BA but now has 4 BR + 2.5 BA.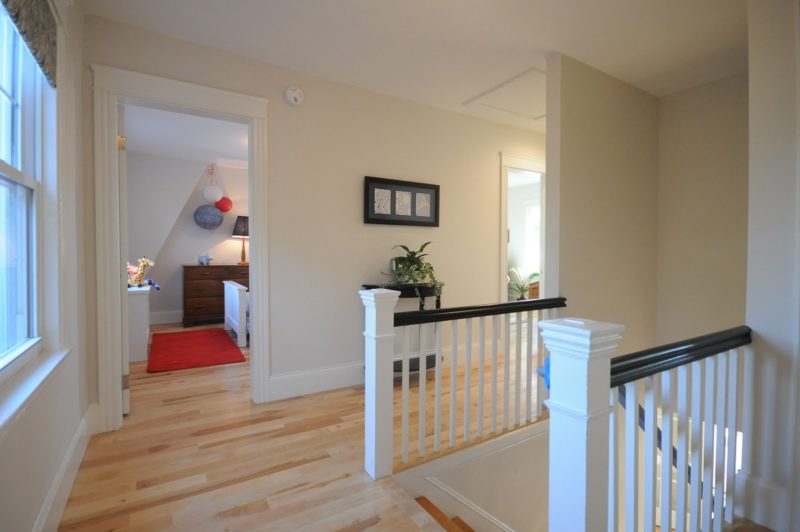 To achieve that, they gutted the entire second floor, moving walls, floors, and an unused chimney.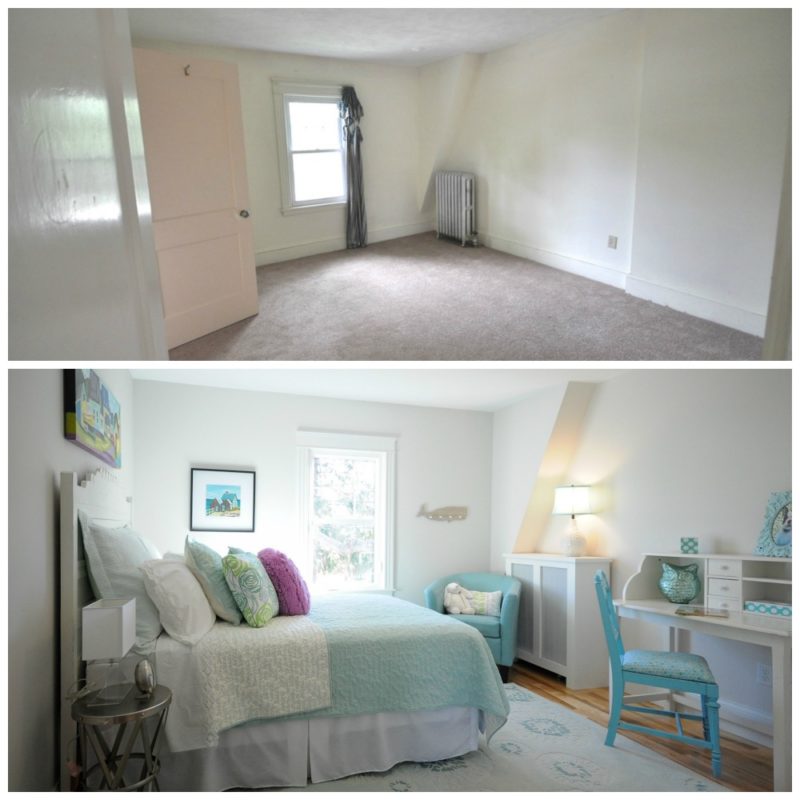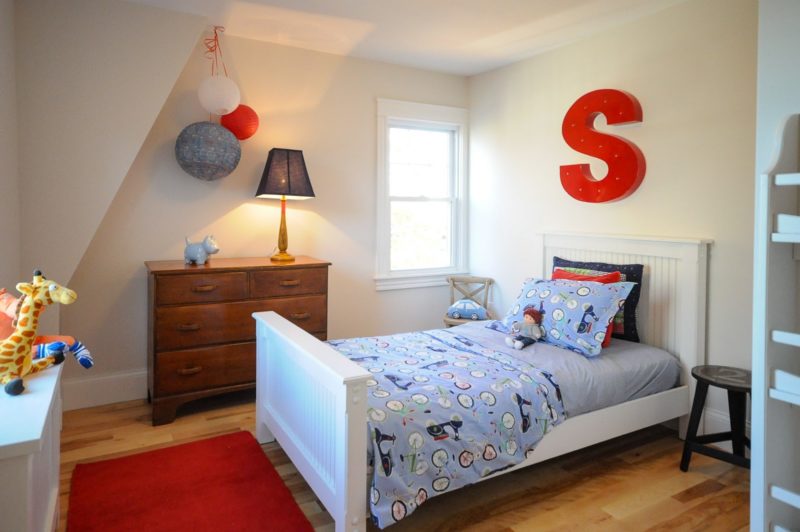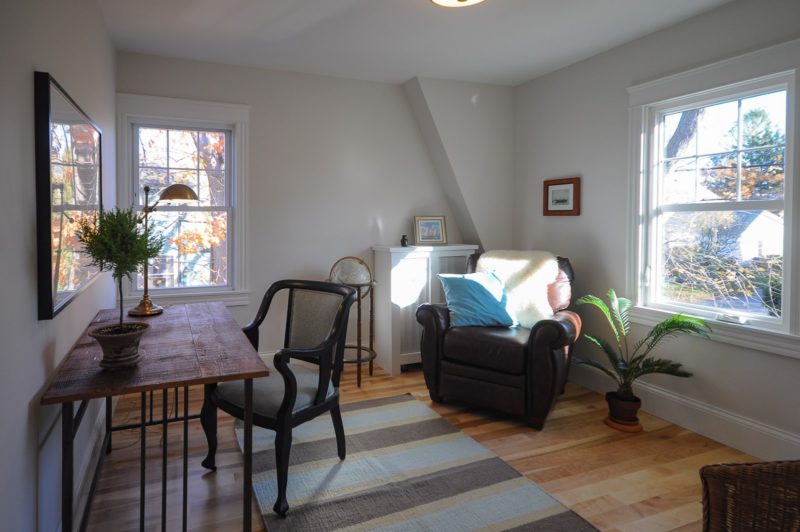 Upstairs Floor Plan Before: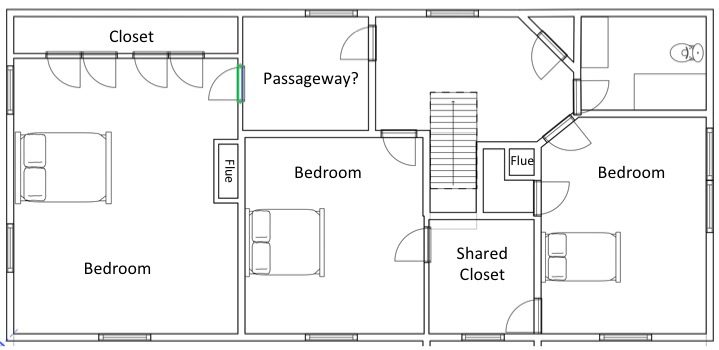 Upstairs Floor Plan After: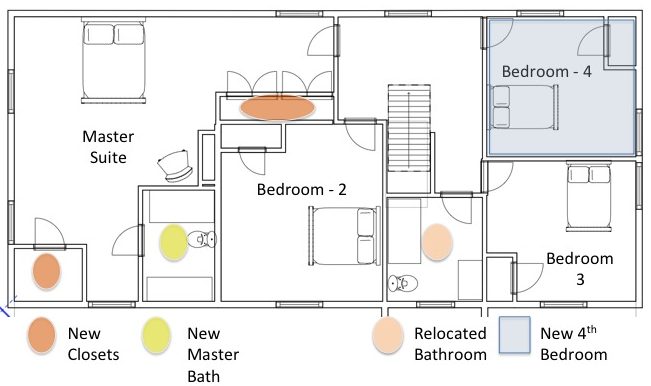 The Master Bedroom Before:

The closets with the bi-fold doors were removed and the ceiling was raised: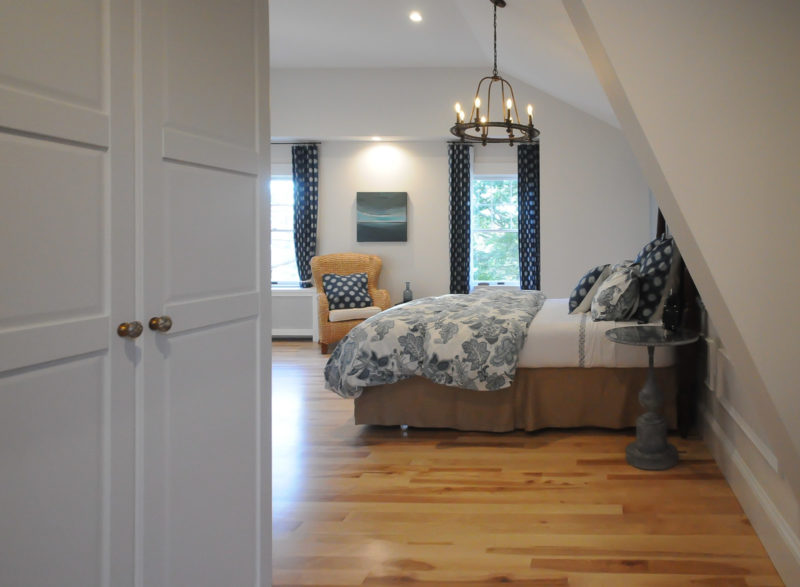 What had been an empty corner of the bedroom is now a walk-in closet and bath: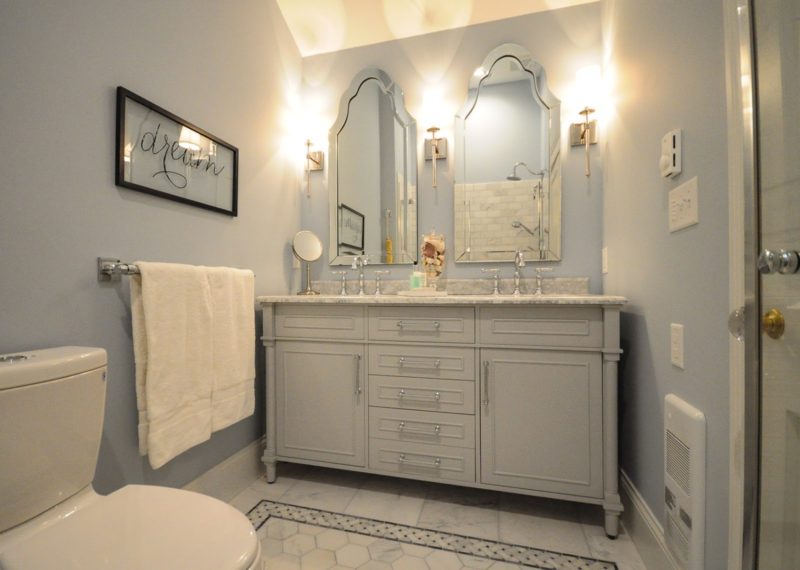 The Living Room Before: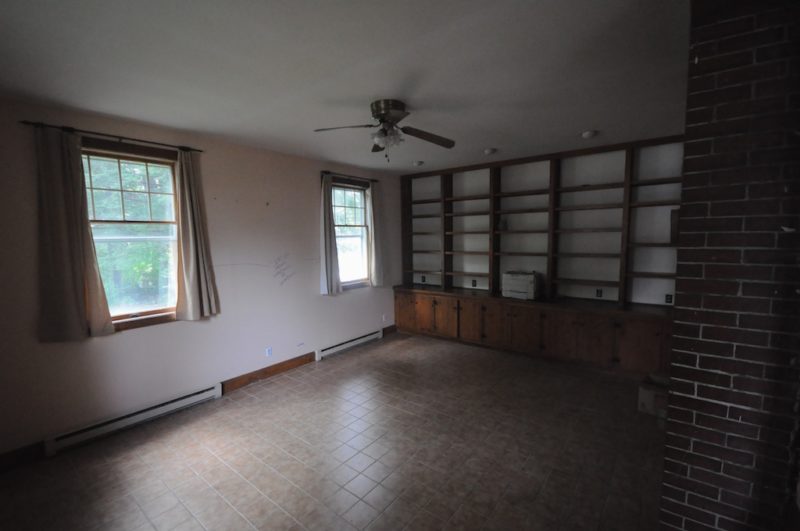 They raised the floor by two steps, added a new exterior door, and created new custom cabinetry: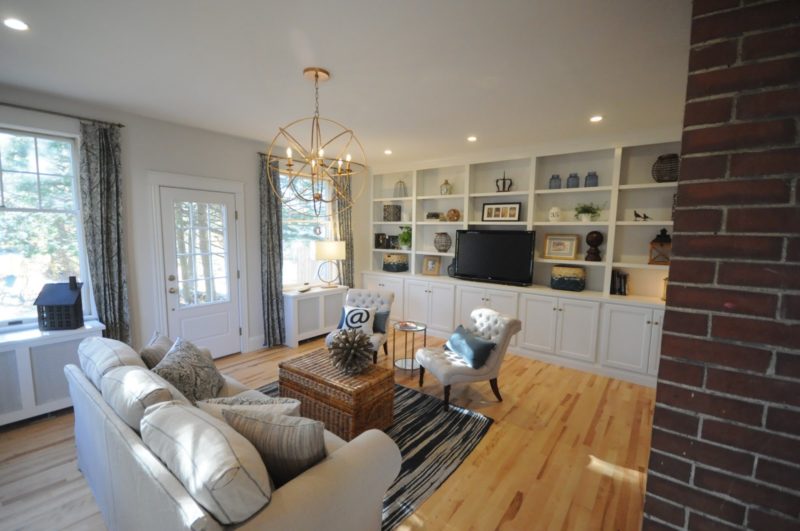 The hardwood floors make a big difference in here, too!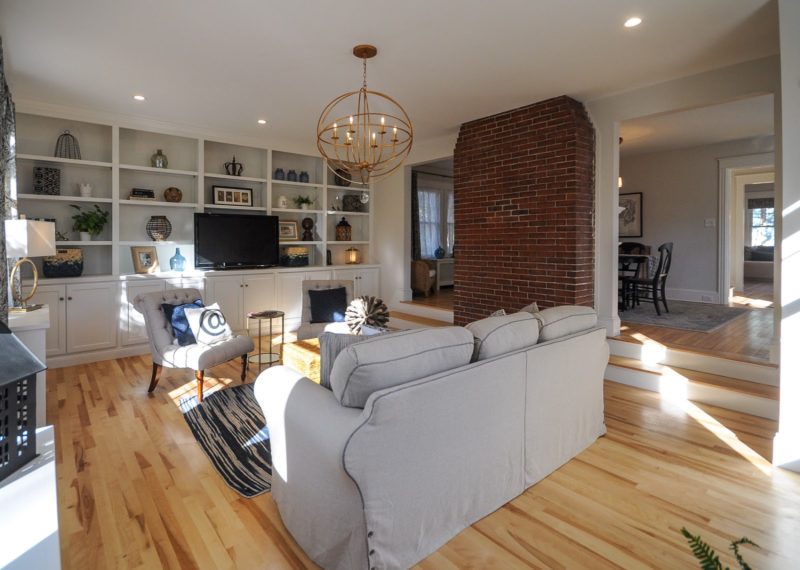 Side of the House Before: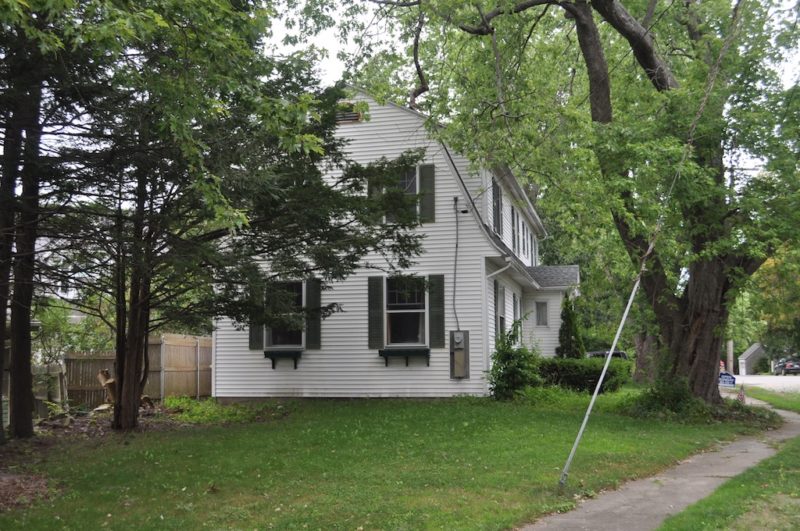 They now have easy access to the side yard from the new living room door: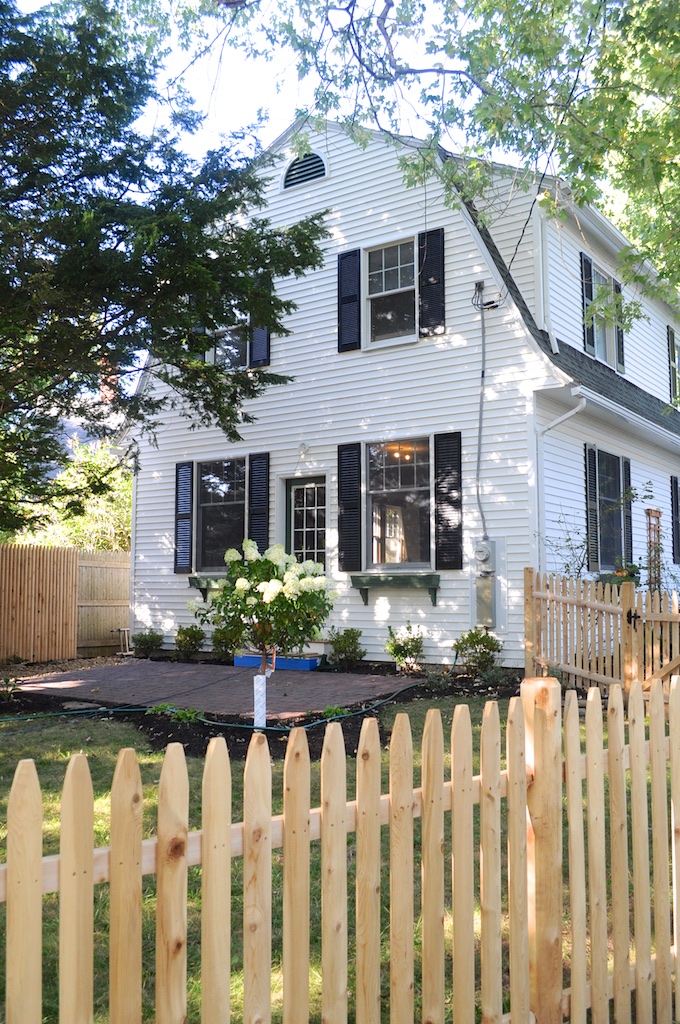 There's also a new patio and fence.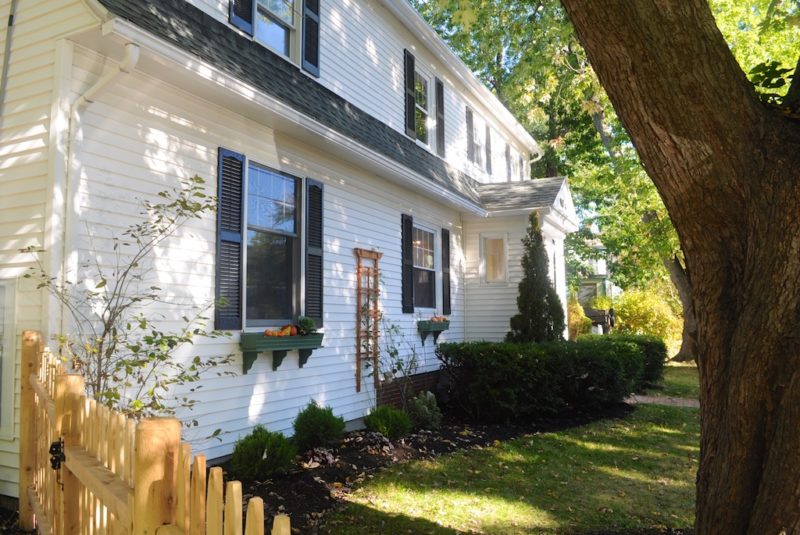 You can see the water and the Rams Head Lighthouse from the new patio: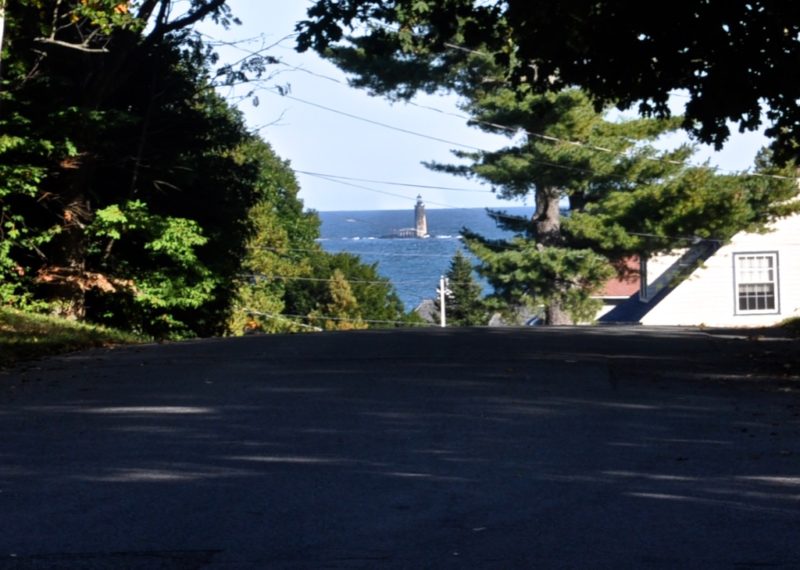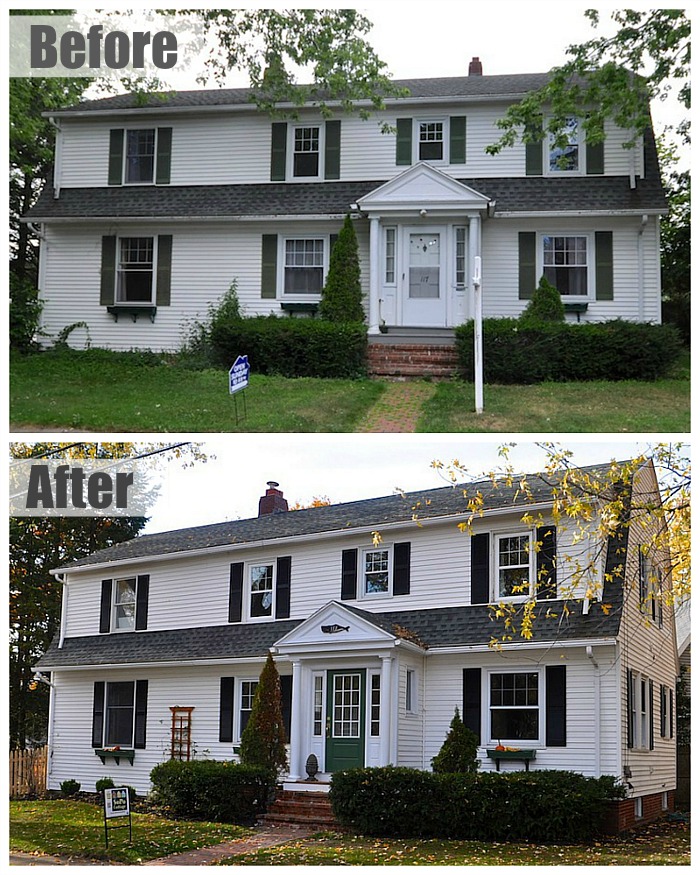 Laurel says, "This was a more formal house than we've done in the past and turned out to be a huge project. But I'm pleased with how it came out. And the new owners seem very happy with it." I bet they are! Many thanks to her for sharing her latest project with us. For more photos and information, visit SoPo Cottage. 🙂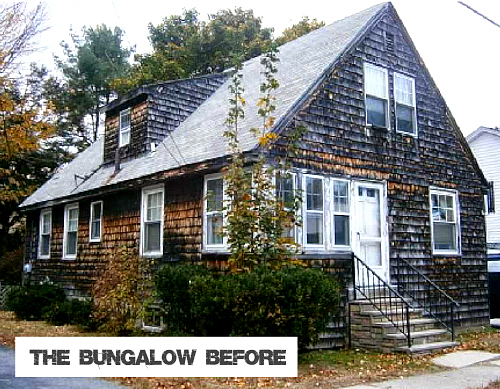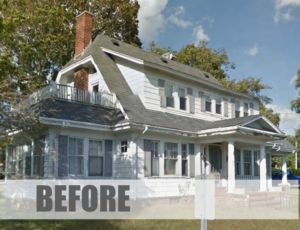 This broken-down and neglected old house in Massachusetts, was built from a plan found in the 1926 Home Builder's Catalog called "The Arstine." Thanks to Tom…
Have you been watching the new show "Home Town" on HGTV? It claims a space on my DVR schedule so I never miss a makeover. I…