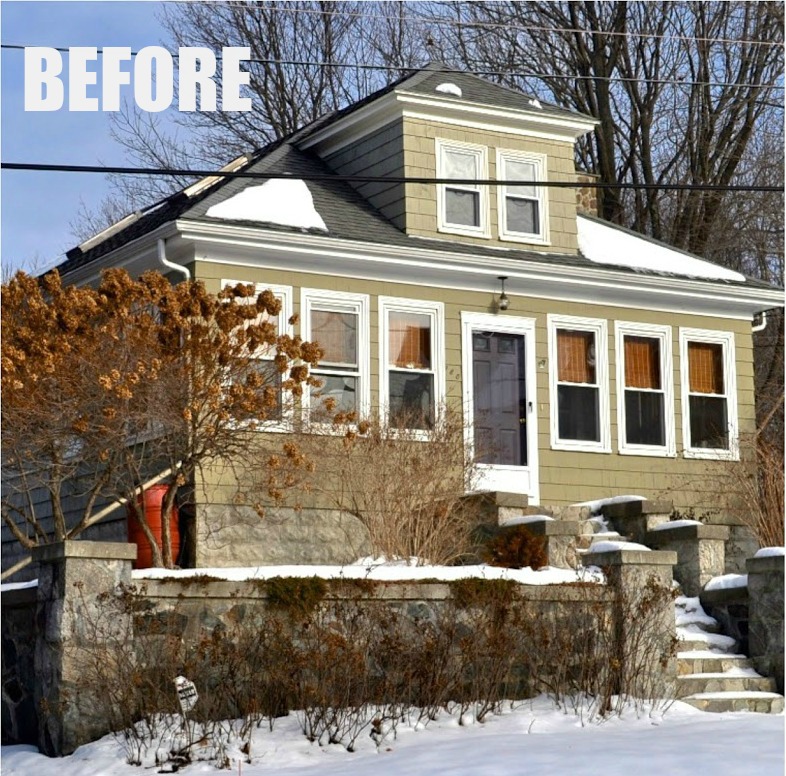 Laurel of SoPo Cottage is sharing their latest home remodel with us today. It's a 1927 bungalow in the Willard Beach neighborhood of South Portland, Maine, that spent almost 90 years as a two-bedroom, one-bath house.
She not only updated the first floor but finished the unused attic space, adding two more bedrooms and a bathroom upstairs.
Take a look!

The Cherished Bungalow Remodel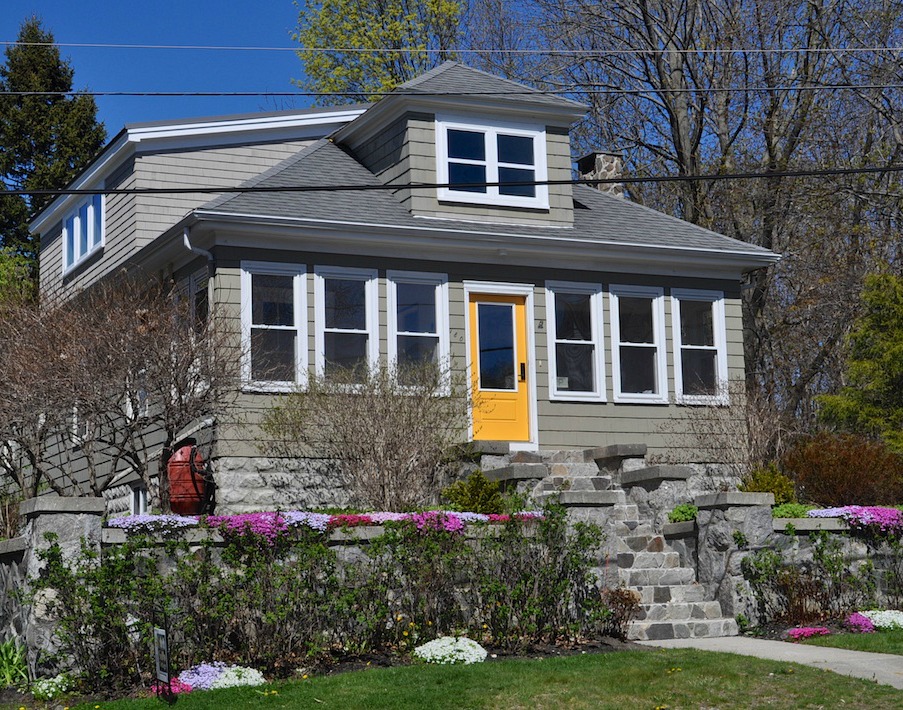 I can't help but smile when I see a bright yellow door like this!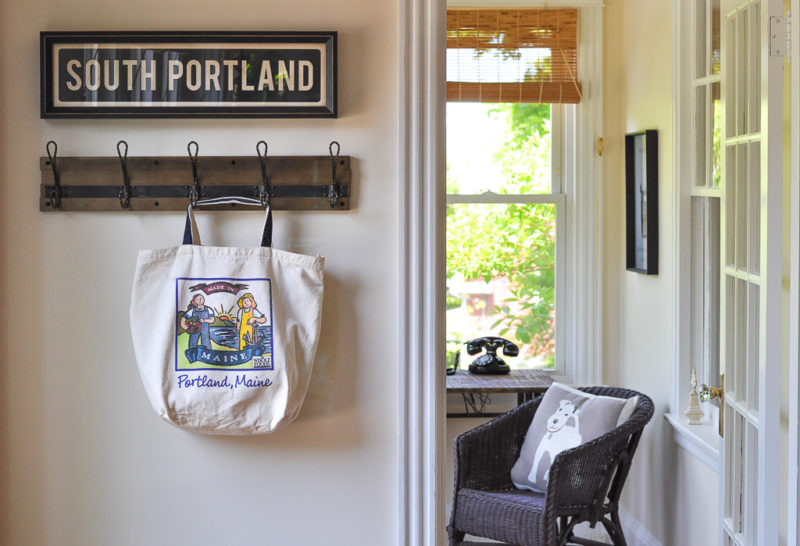 Part of the sunporch became a cheerful home office space: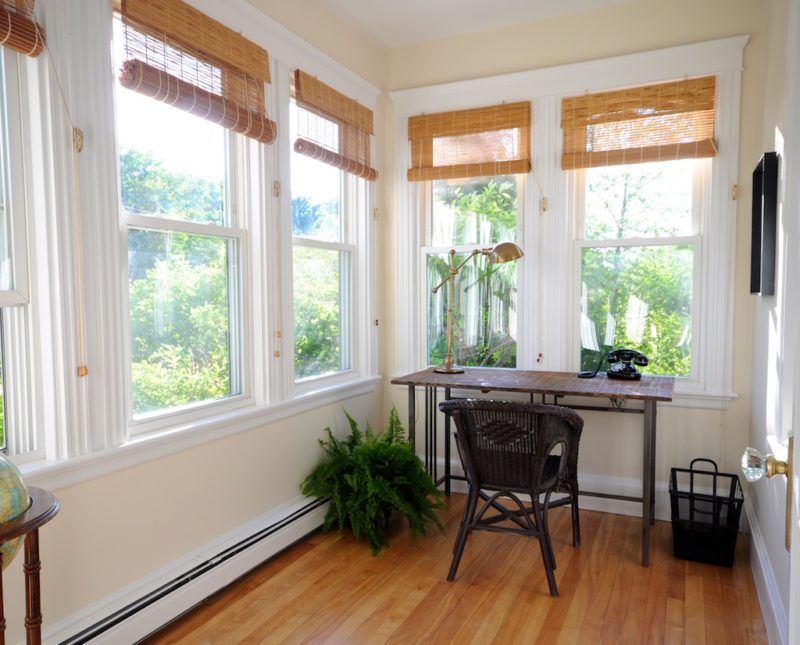 The house had been well taken care of over the years, so she dubbed it the "Cherished Bungalow."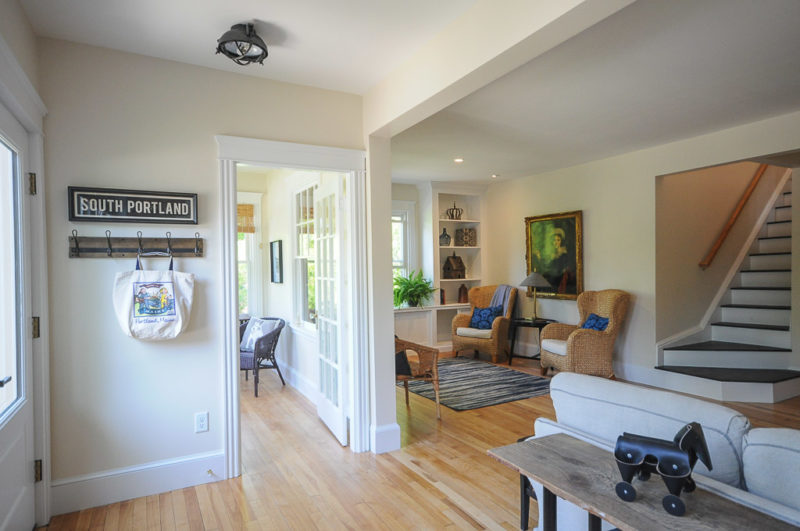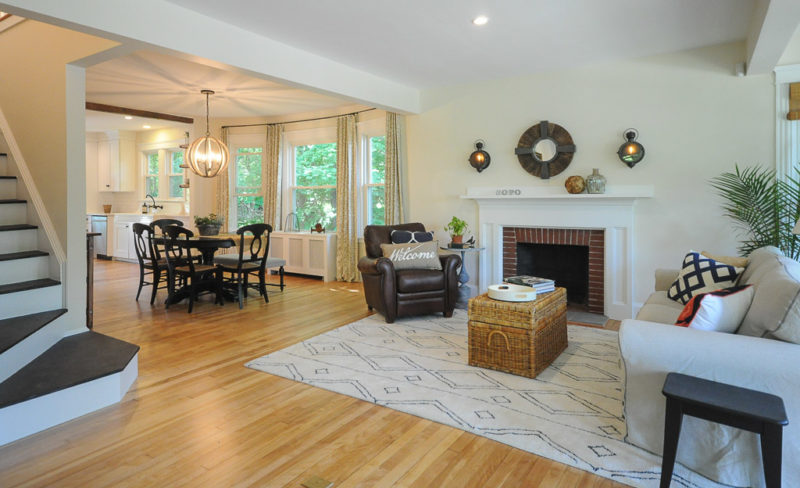 The stairs to the second floor used to be hidden behind a door in the dining room: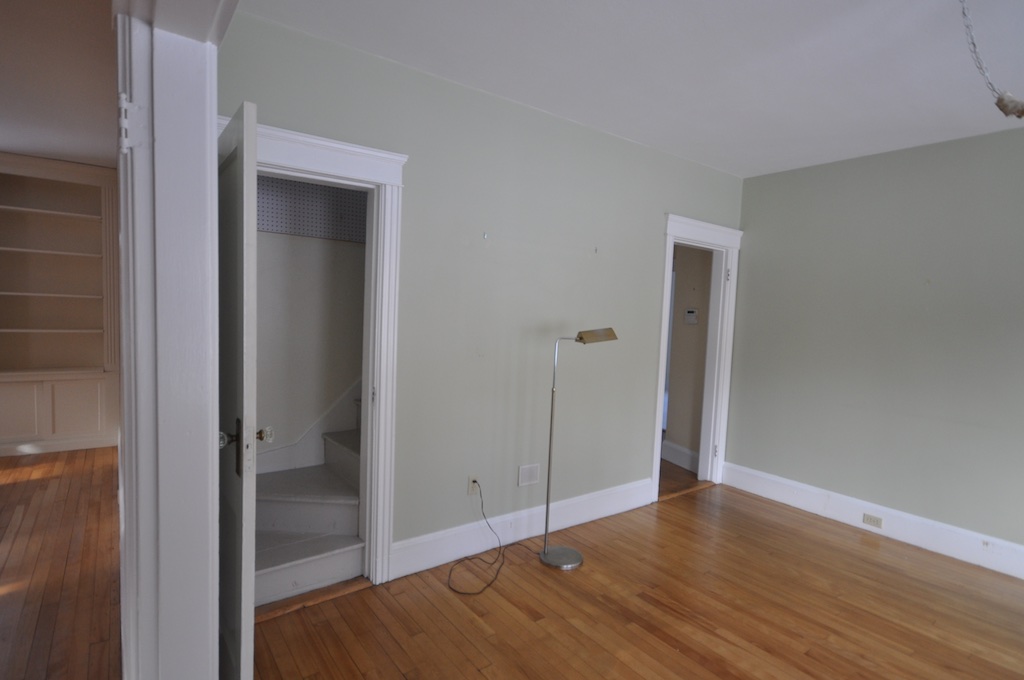 Now everything's open, including the staircase: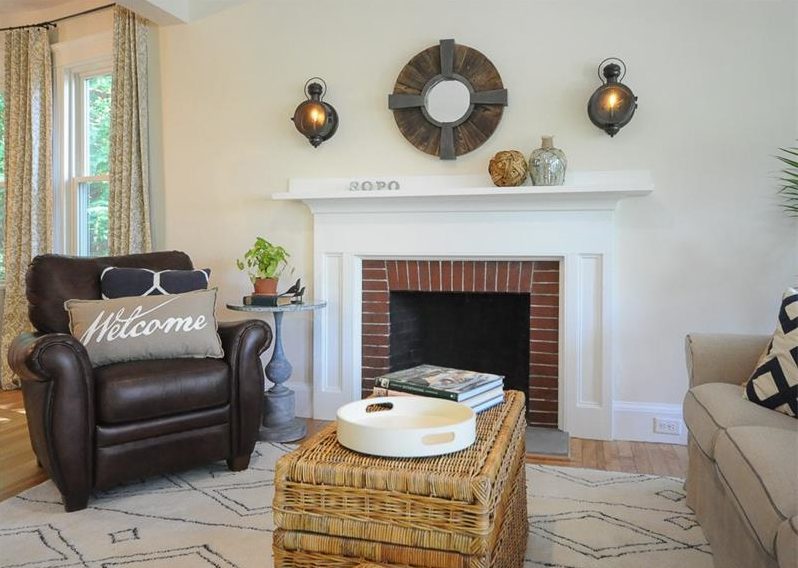 The Dining Room Before: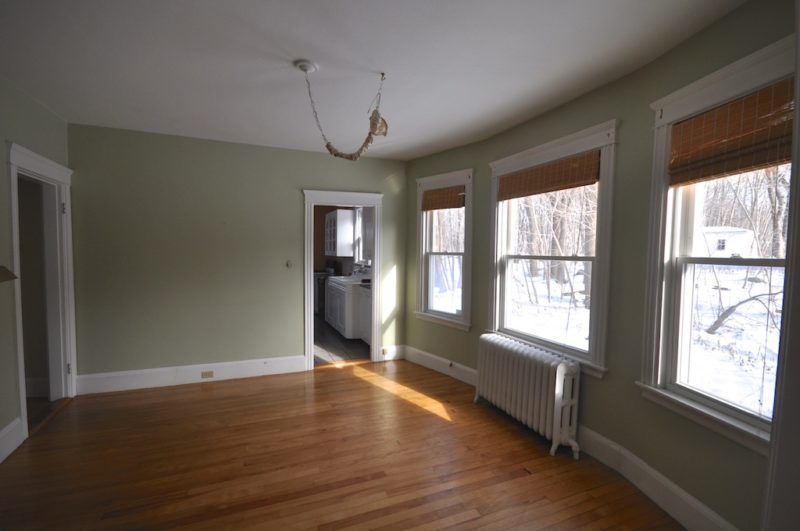 The Dining Room Today: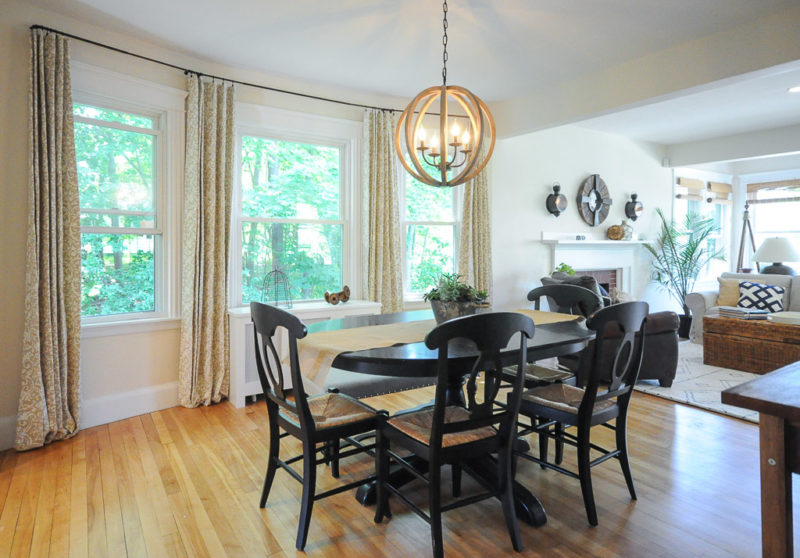 Gotta love those big windows!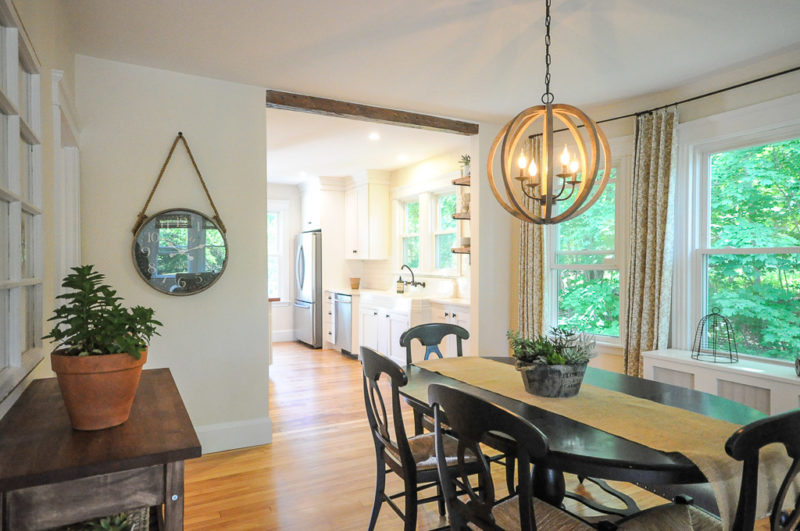 The Kitchen Before: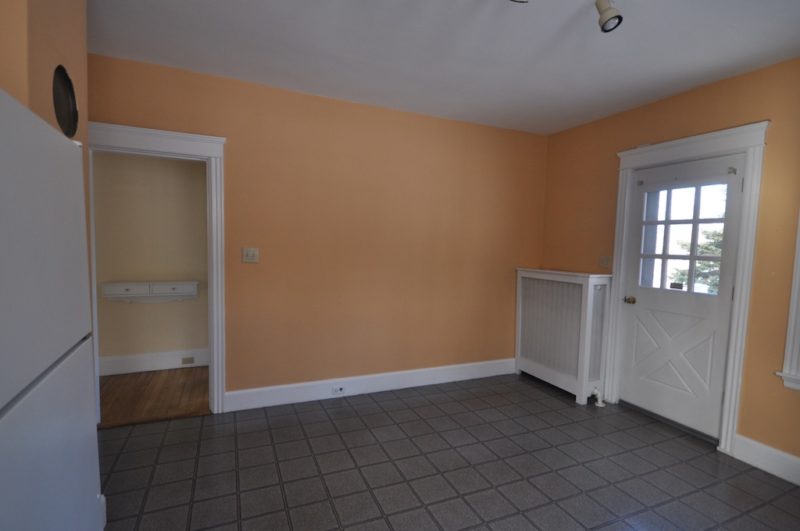 "One of the biggest changes to the house was the kitchen. It had 3 doorways and needed a better flow."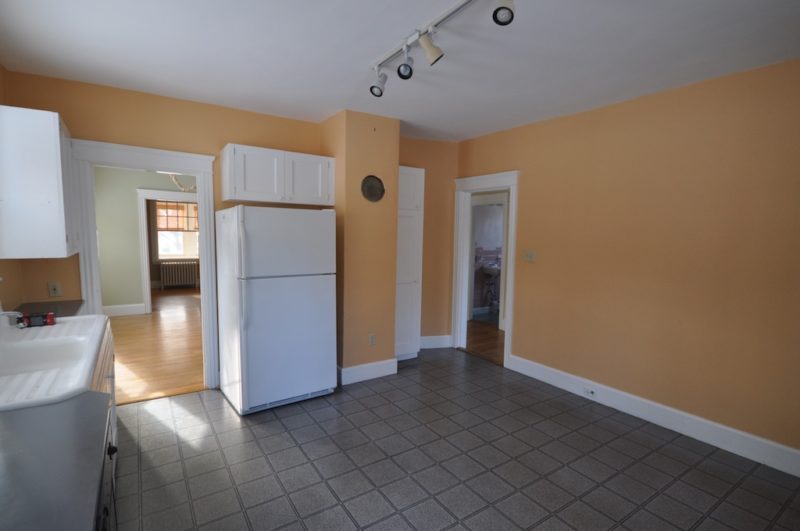 "We knew we had to move the refrigerator and the stove, as well as a couple of walls!"
The Kitchen After the Remodel: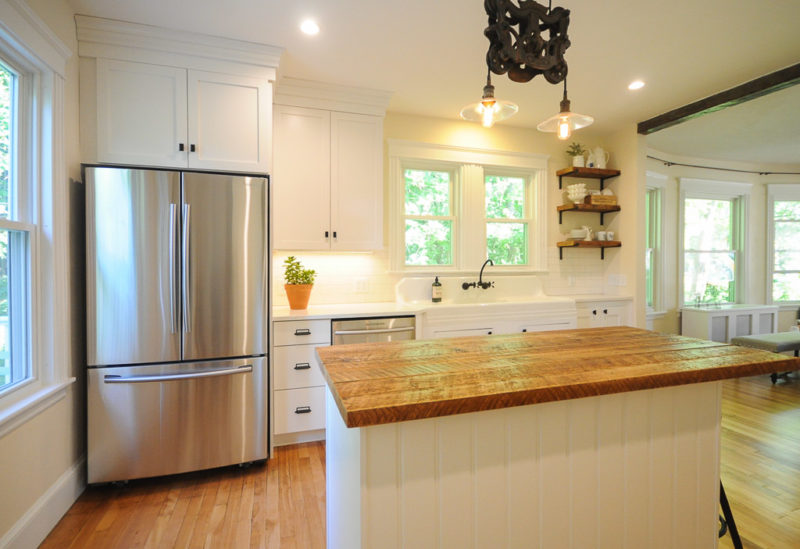 They refinished and salvaged the giant, original kitchen sink.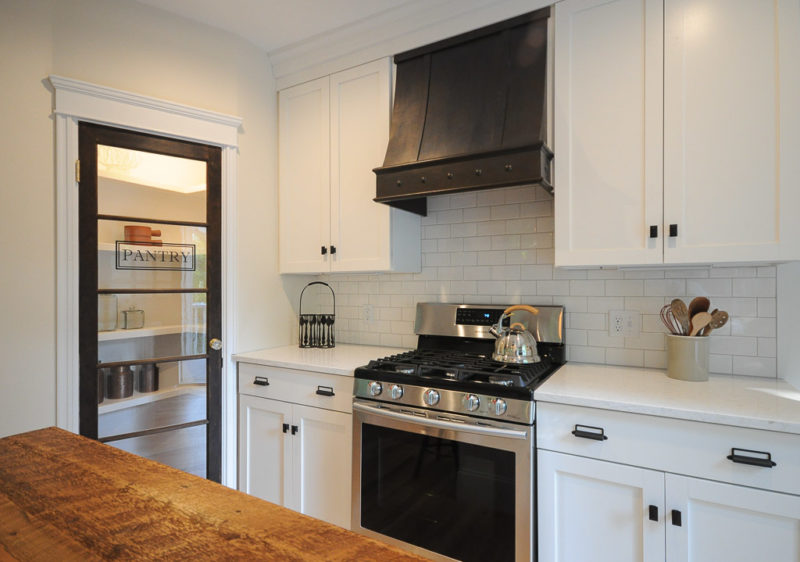 "We saved all the wood from cutting a hole in the roof to reuse on things like the island countertop and shelving."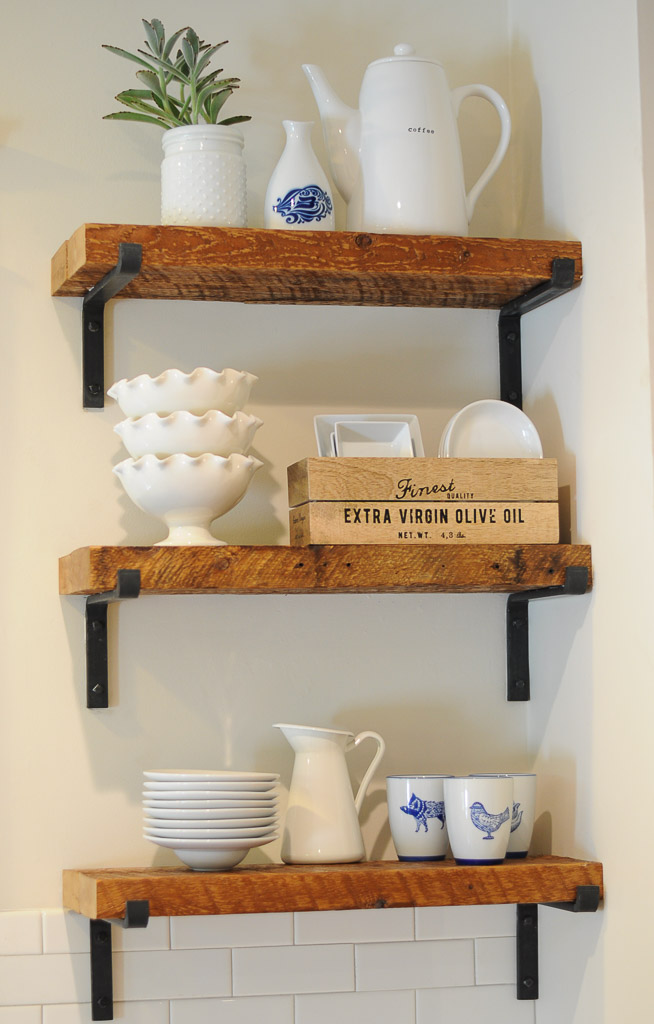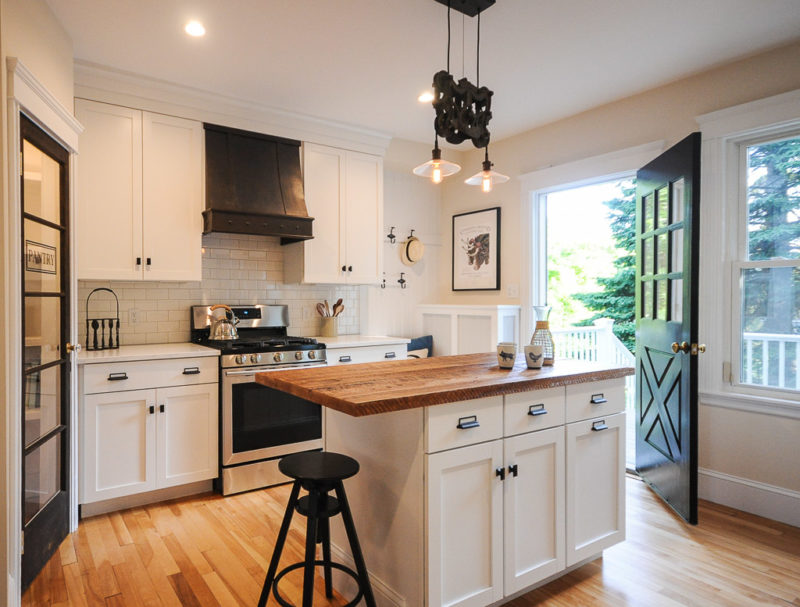 The second floor was an unfinished attic space before: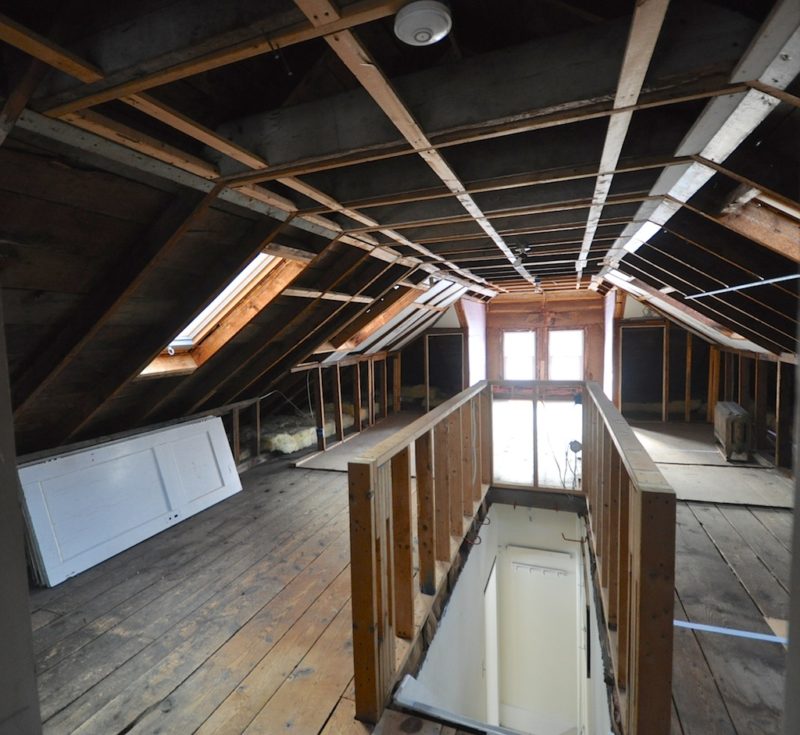 The first step was cutting a big hole in the roof for a large dormer addition:

Now it's a big master with views of the Portland skyline and Fort Gorges, in the middle of Casco Bay.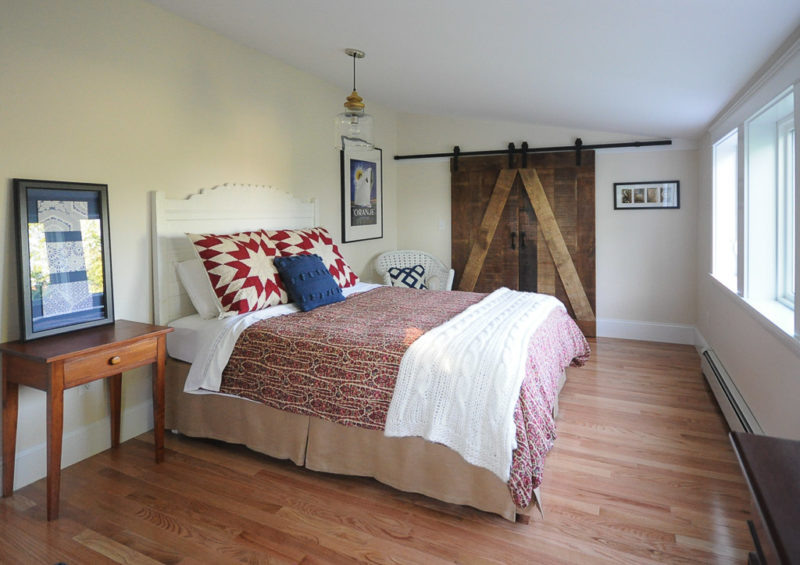 They reused some of the wood to create the sliding barn doors.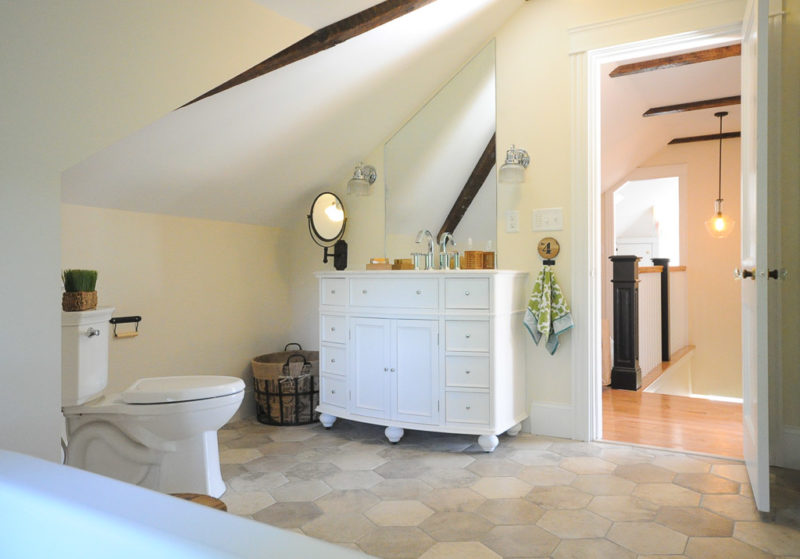 Bathroom Dormer Before: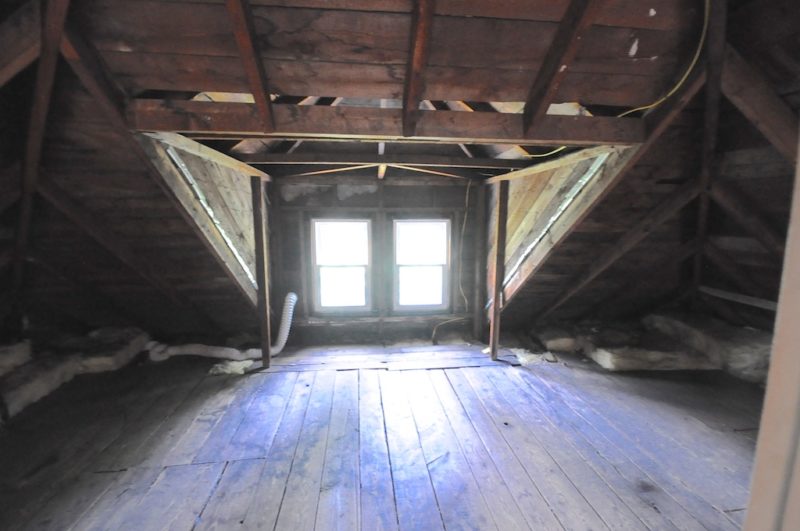 The new bathroom with tub in front of the dormer today: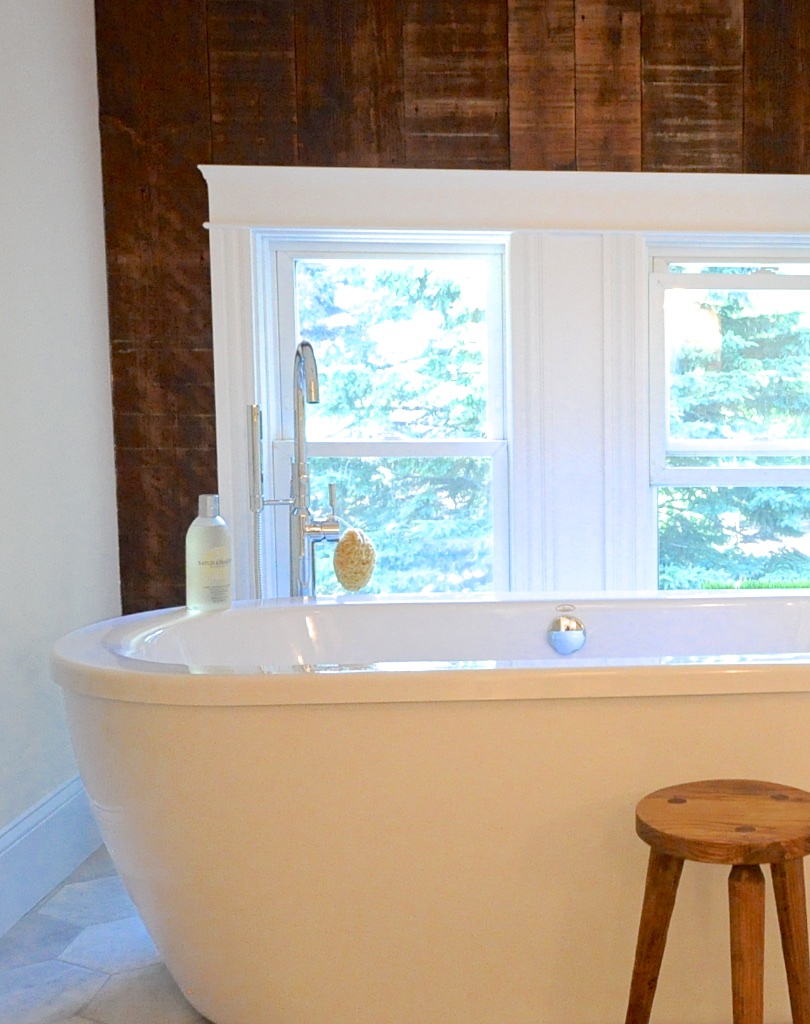 "We used the reclaimed lumber to create a feature wall behind the soaking tub."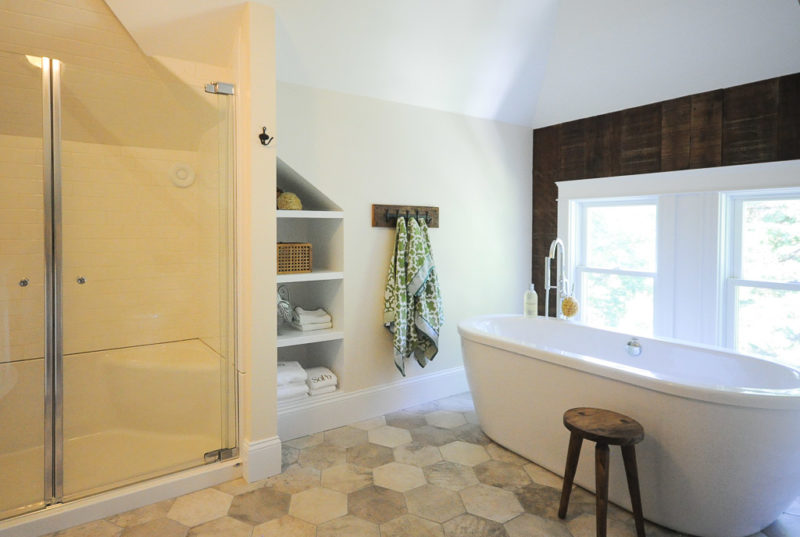 "The front bedroom was created in a dormer as well."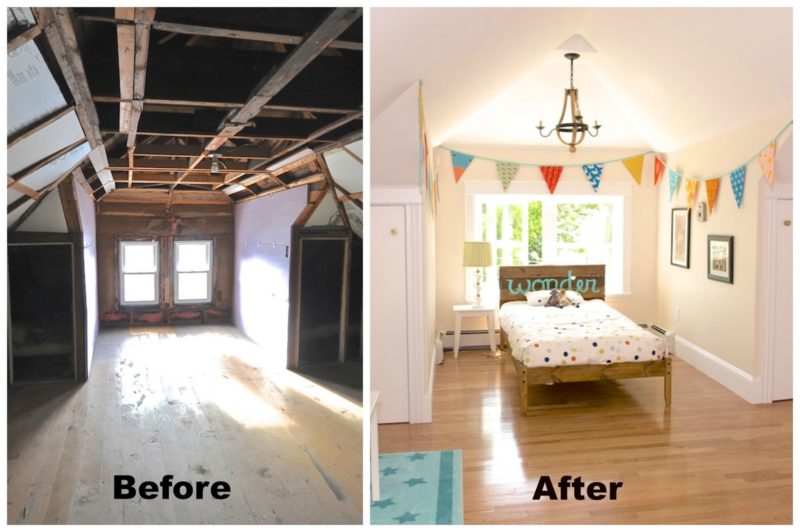 "It has funky angles that give the room lots of character!"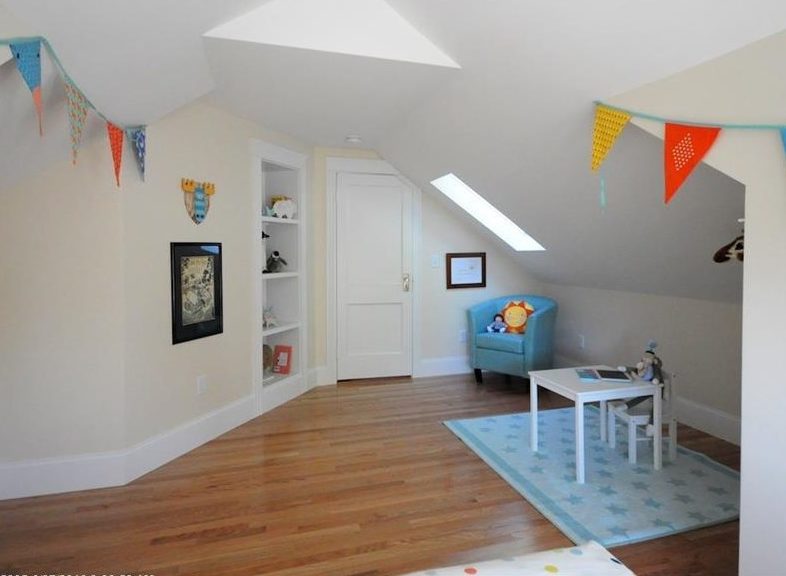 "New, larger windows were installed, to meet code requirements for egress."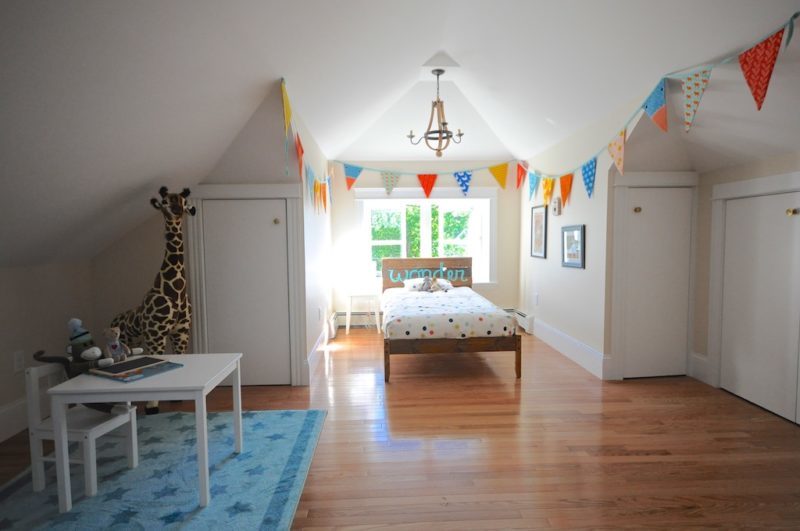 With its big skylight, the new loft space is a sunny spot with room for a small desk: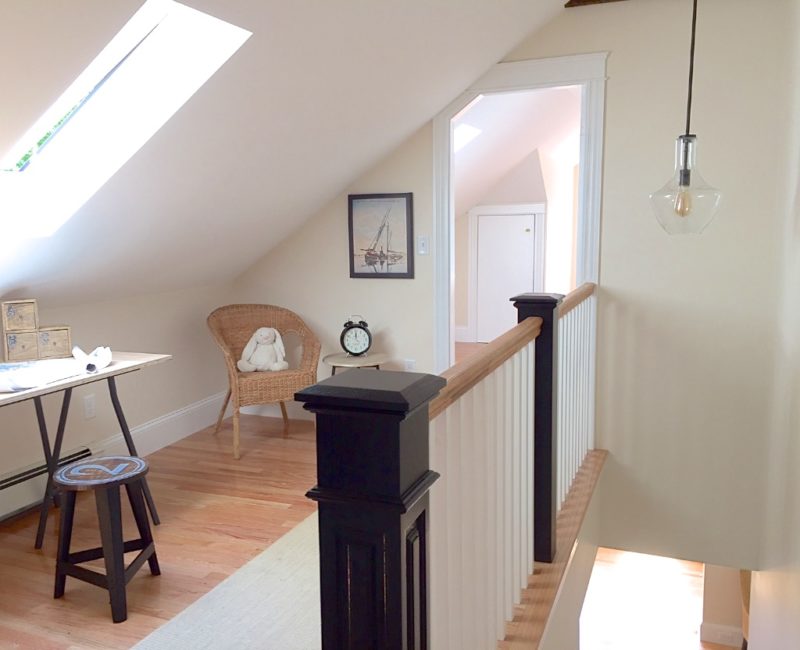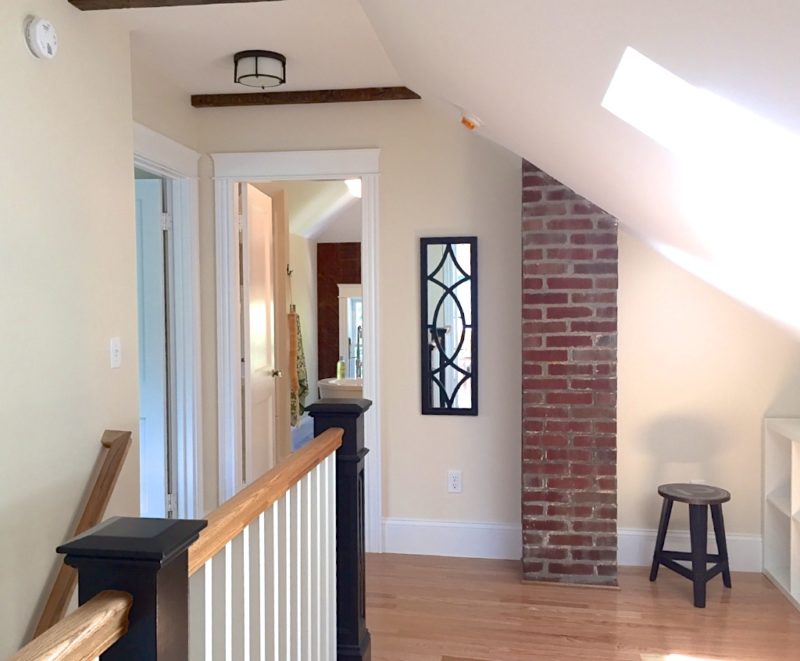 The floors in the original first-floor bedrooms had been painted, so they restored the hardwoods: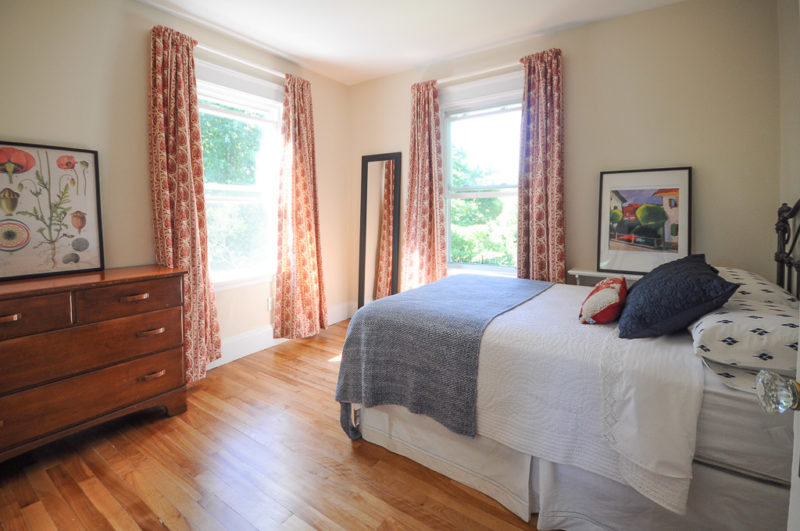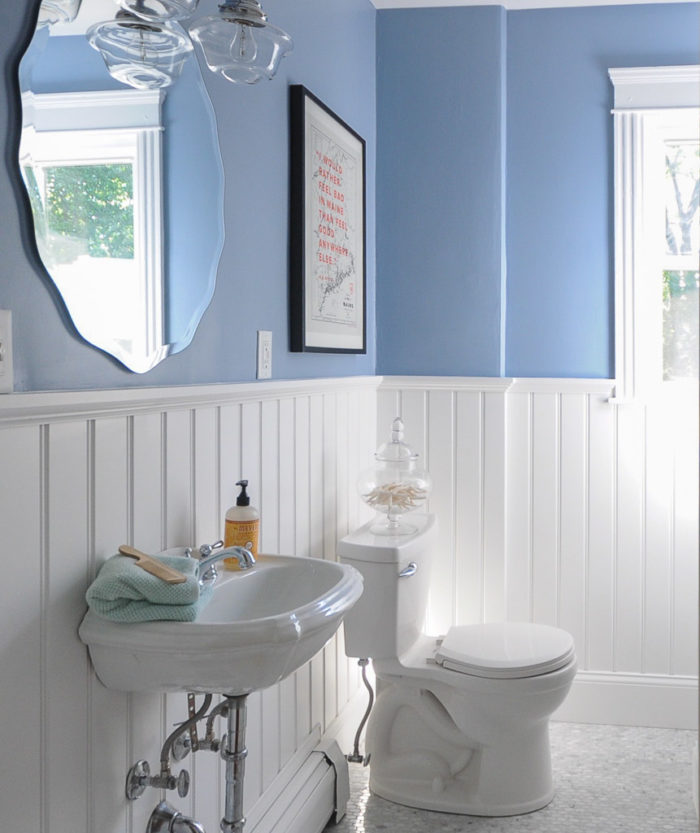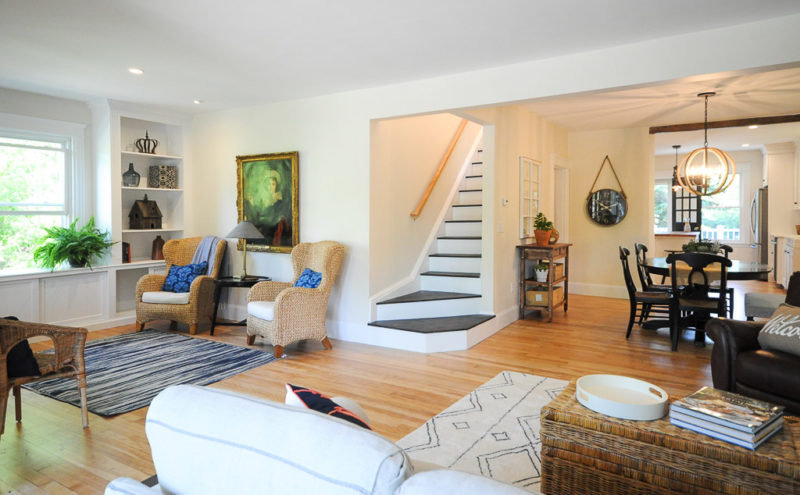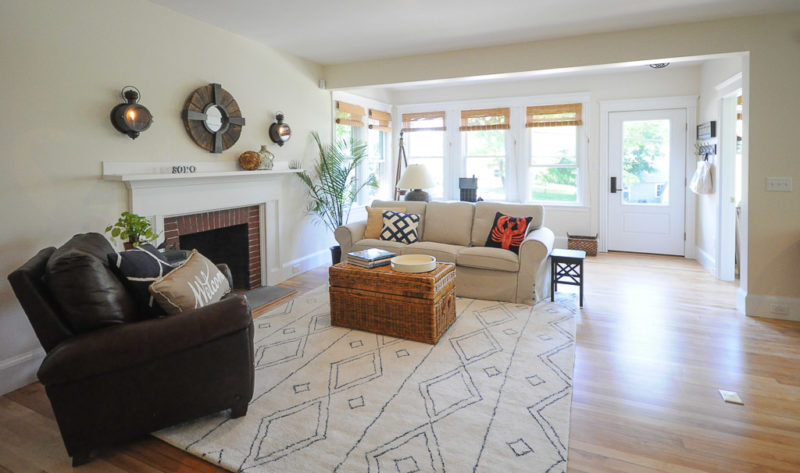 BTW,  did you know I have a Before & After page where you can see the remodels I've featured?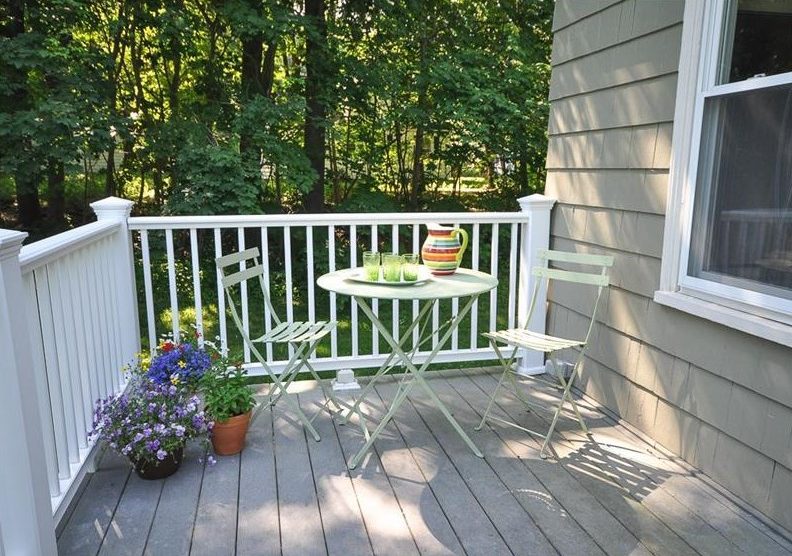 "The previous owner was a gardener, so new waves of flowers appear each week."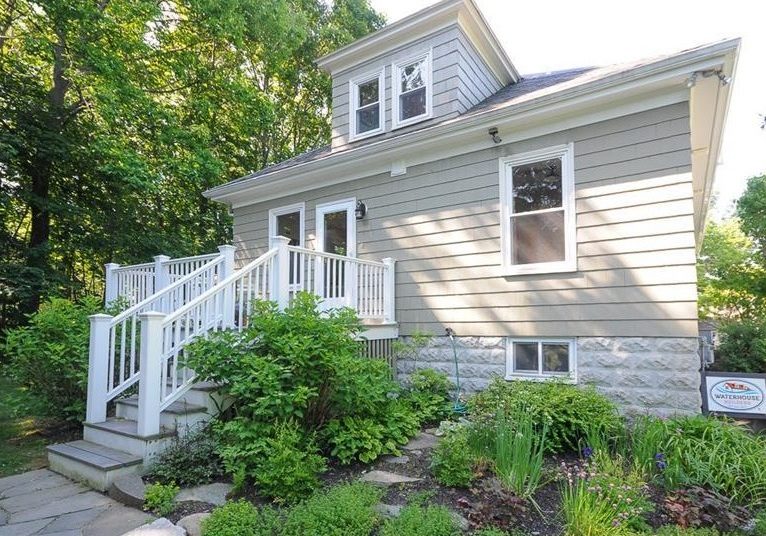 Laurel of SoPo Cottage during the Cherished Bungalow remodel: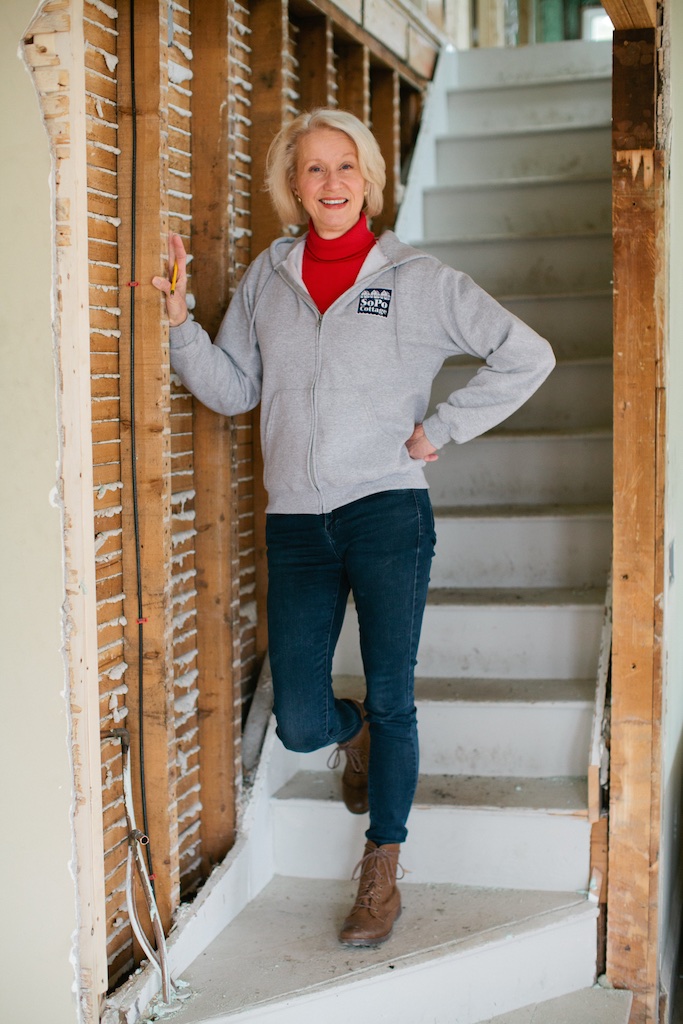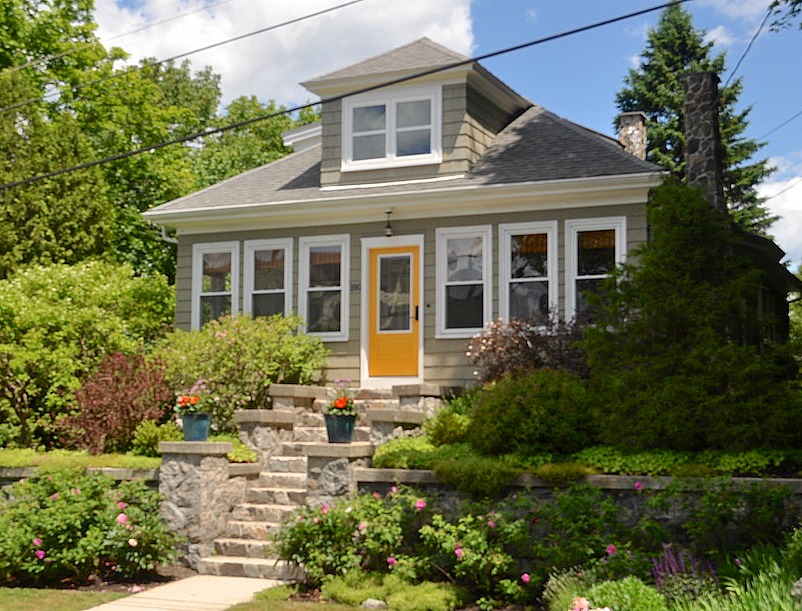 I think she deserves her own show. I know I'd watch!

Visit her SoPo Cottage blog for more photos and information about this remodel.