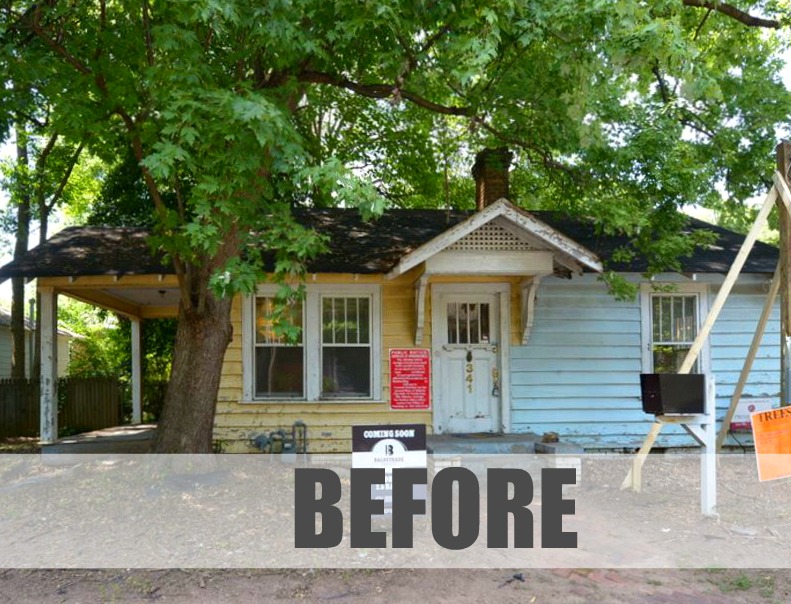 This poor little house in the Grant Park Historic District of Atlanta was in desperate need of some TLC and curb appeal.
According to designer Carl Mattison, Poet's Cottage deserved better, and that's just what it got: "With a fresh approach, classic details and a few little twists, this is now the jewel box of the street."
Is it ever! Take a look at its new curb appeal…

Poet's Cottage After Its Makeover: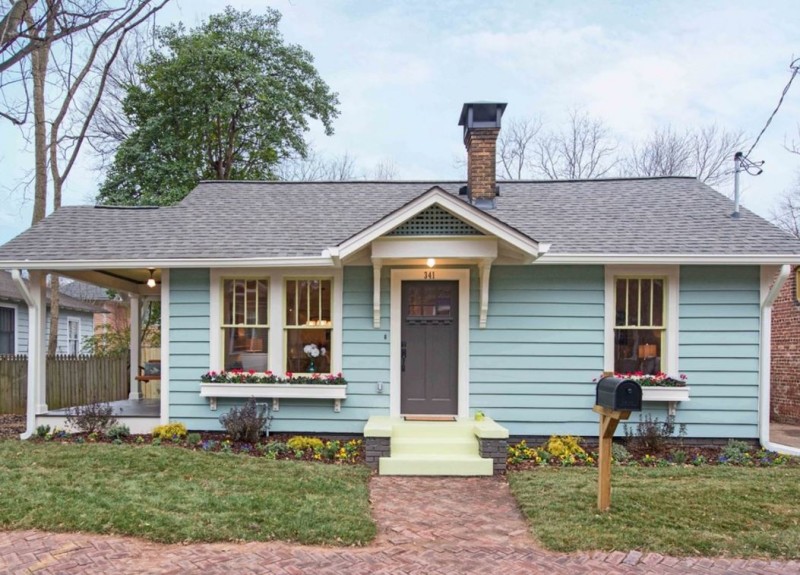 Ahhh, that's better. Hard to believe it's the same house!
The exterior was painted Sherwin-Williams Halcyon Green.
Side Porch Before:
With a small house, outdoor living spaces like the side porch are especially nice to have.
The house got another covered porch on the back:
The cottage has 2 bedrooms and 1,352 square feet.
The light over the front door is from Rejuvenation.
Love the new window boxes, green trim, and brick walk. It's such a cheerful and welcoming exterior now!
I can just imagine how happy the neighbors must be to see this cottage all prettied up now. I'd love to live across the street from it myself!
Thanks to Carl Mattison for sharing his project with us.