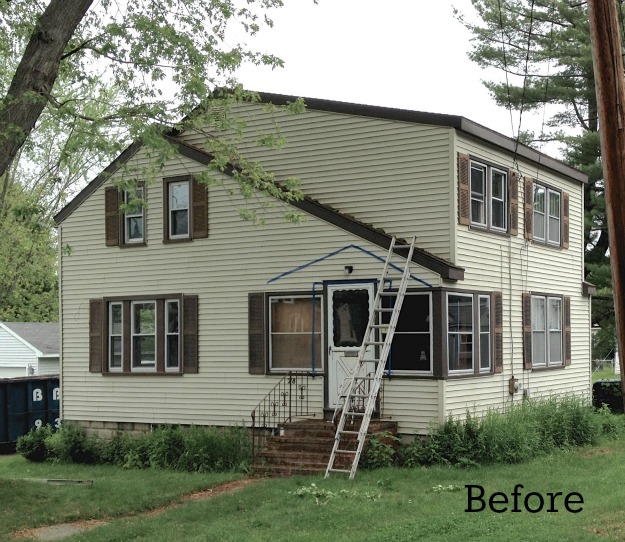 When Laurel told me about the house that she's been renovating, she said, "My biggest worry was once it was finished and we put it on the market, no one would come look at it. It totally lacked curb appeal. After a year of sitting empty, this poor place hadn't gotten any TLC in a long time. It's taken 4 months, but we've finally completed the exterior of our Diamond in the Rough. And we don't think it's 'rough' any more!"
I don't either! Take a look at it now: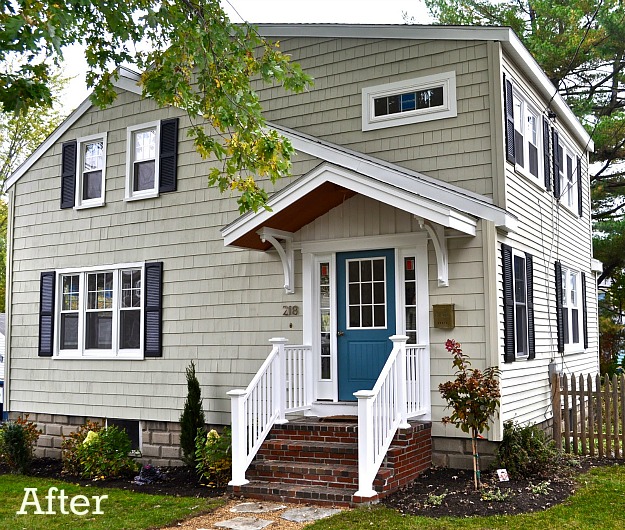 It's amazing how much better it looks with the new colors, entry, and landscaping. When they removed the vinyl siding, they were excited to find cedar shakes underneath. HGTV's Refuge Blue paint from Sherwin Williams makes the door really stand out. And the new window breaks up that big wall above it.
Here's a close-up of the front door before: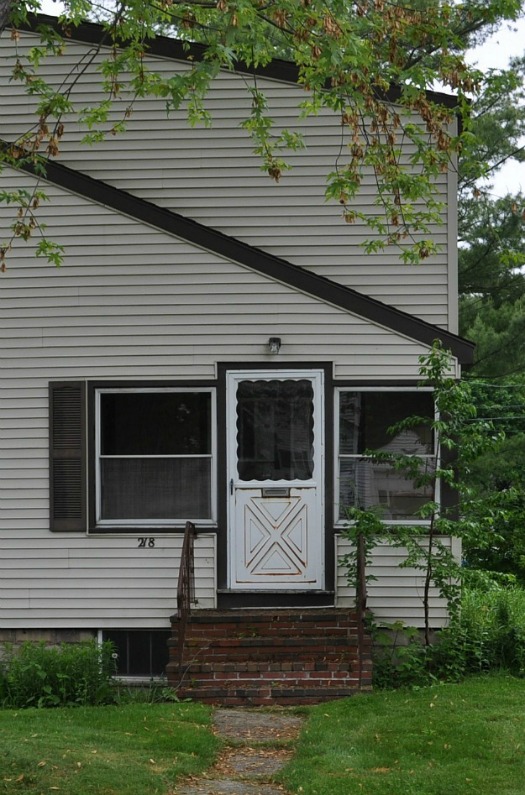 And now: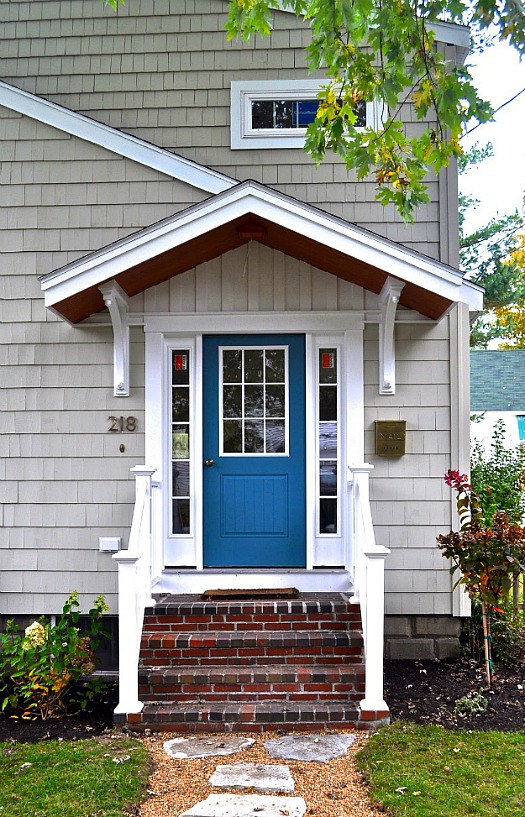 So much better! They also added a charming new stepping-stone path to the front door, a picket fence, and an arbor.
details about her "Diamond in the Rough."