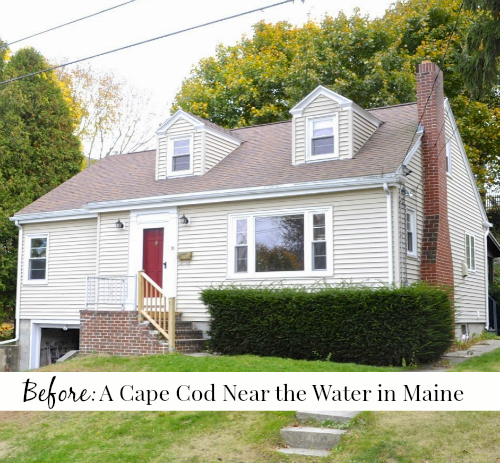 Laurel wrote me about this small beach cottage that she just finished remodeling in Maine.
She said, "We went from a typical 1940's Cape Cod with low ceilings and cramped spaces to a light, bright two-story house."
It was a pretty amazing transformation. Take a look at it now!

Raising the Roof on a Cape Cod in Maine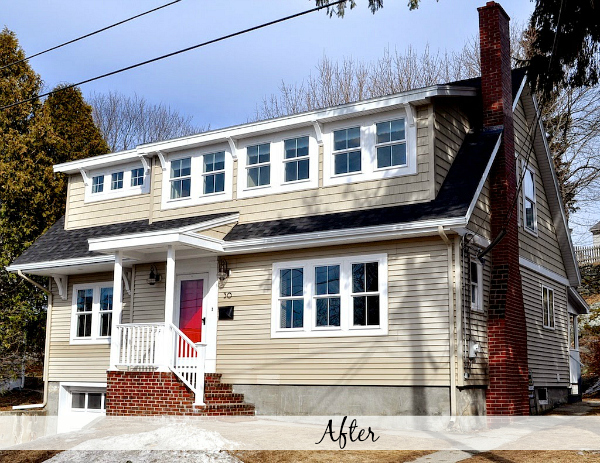 She says, "It required a variance, raising the roof, and four months of hard work, but oh, what a difference!"
Laurel fixes up old houses in Maine to resell, and this one was a good candidate because of its location near the water: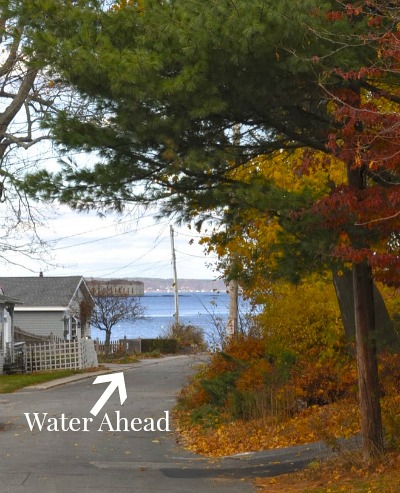 The living room didn't look too bad to begin with, really.
It just needed some color and a little decorating to perk things up.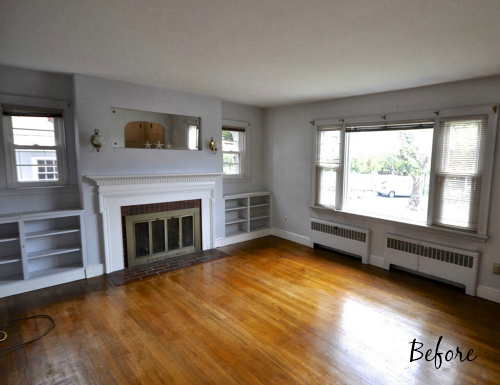 They opened the room to the small kitchen and here's how the two spaces look now: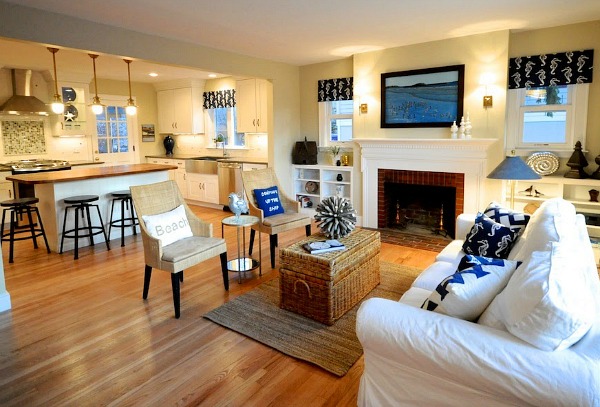 The kitchen hadn't been updated in who-knows-when: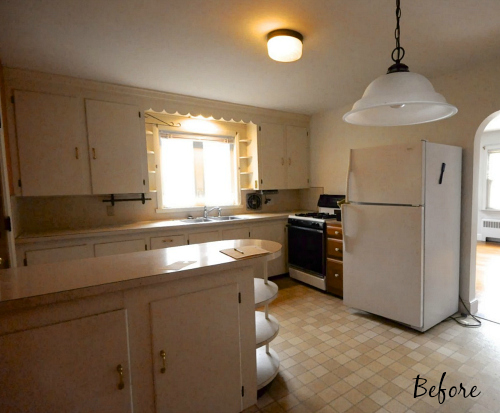 It looks like it belongs to a beach house now with the nautical blue and white, the cool brass hanging pendants, and the wood-topped island: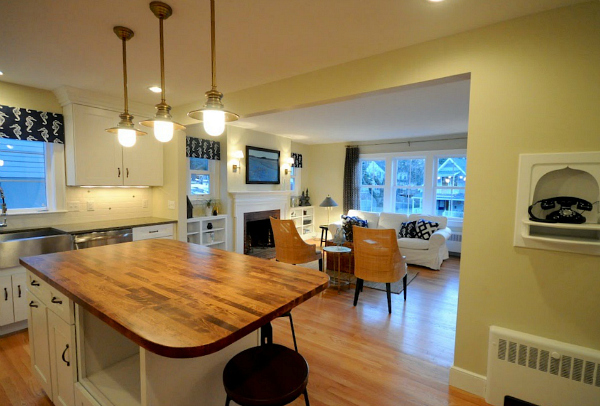 I love that they kept the original phone nook! You don't see those much any more, do you?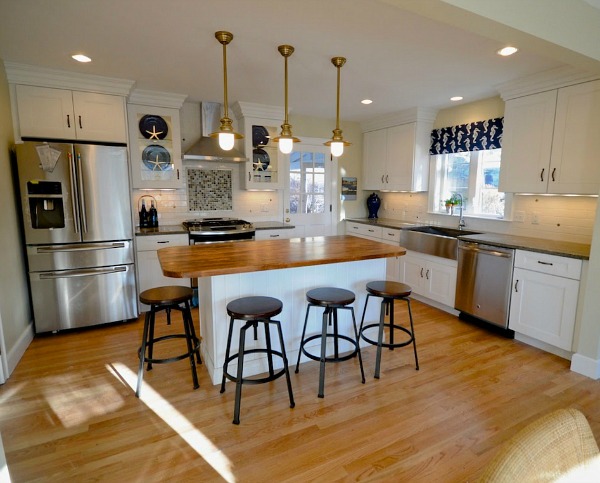 They turned what had been a first-floor bedroom next to the kitchen into the new eating area: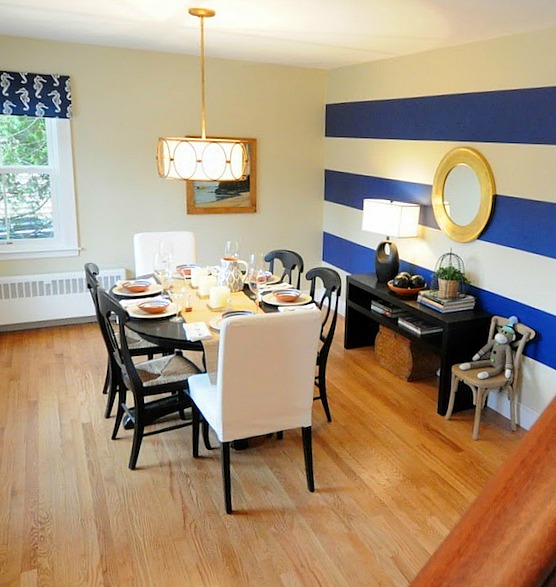 She says one of the questions she gets asked a lot is whether the new owners plan to keep the bold blue and white-striped wall in the dining room.
The answer: "It's an enthusiastic yes!"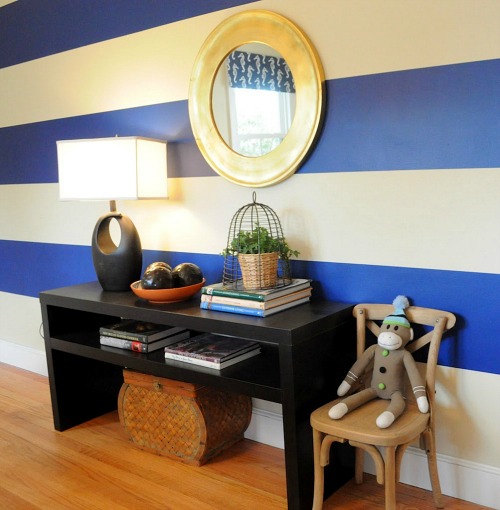 The bedrooms upstairs were cramped and dark with low, slanted ceilings before they raised the roof.
"For tall people like me," she says, "that just didn't work."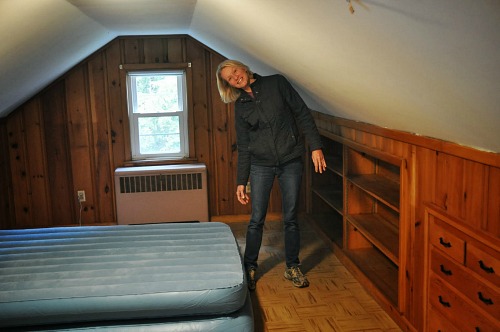 But they've got plenty of space and light (and headroom!) now…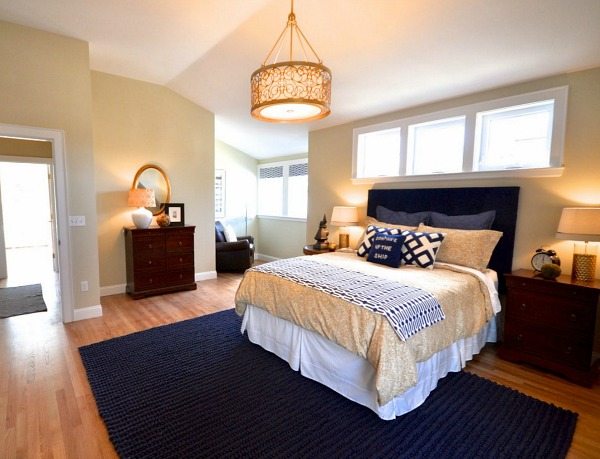 She says, "With the higher ceiling, we were able to reclaim lots of floor space without changing the footprint of the house at all. The new, large shed dormers and windows transformed the upstairs rooms."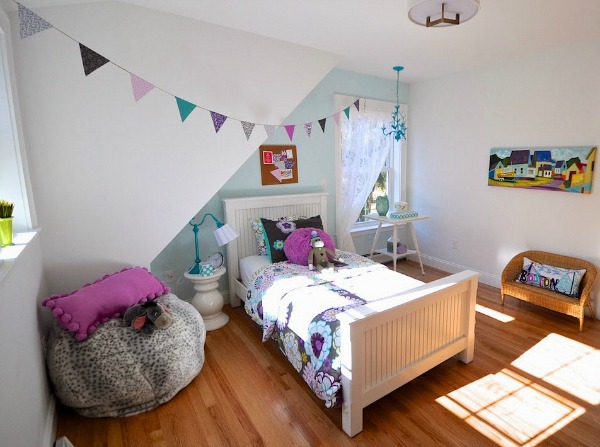 Laurel says, "This was one of the biggest projects we've ever done, and it was a bit stressful at times. But somehow I forget about all of that once the project is complete . . . funny how that happens. I can't wait for the new owners to start living there and enjoying the space!"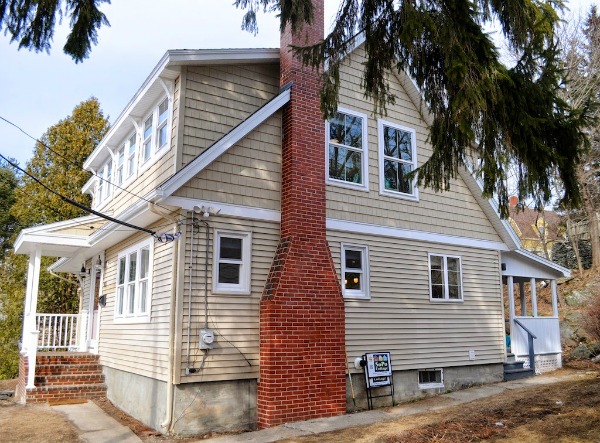 Visit Laurel's blog SoPo Cottage for all the photos and details about the project.