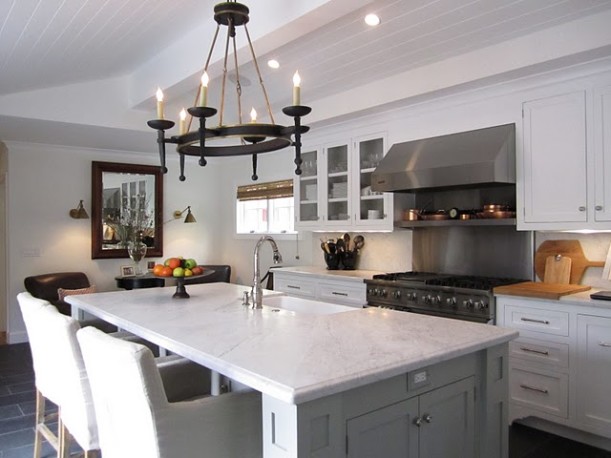 When I recently discovered Mary Ann Pickett's lovely blog Classic Casual Home, I was smitten with the newly remodeled kitchen in her Southern California beach house. When I asked if I could share it with you, she not only said yes–she wrote the post for me! And since it's Spring Break and I'm spending lots of time with my kids this week, I appreciate her help. Take it away, Mary Ann!

As I have enjoyed Julia's entertaining blog for quite some time, this is an honor. Above is an "after" photo. We raised the ceiling, removed one window where the stove is, and replaced a peninsula with a large island. Below is a before photo: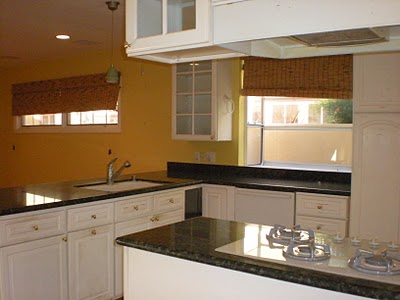 This is the little sitting area in the kitchen right after we bought the house: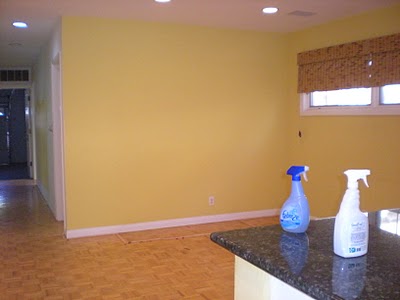 And here it is now. It's a nice place to keep the cook company!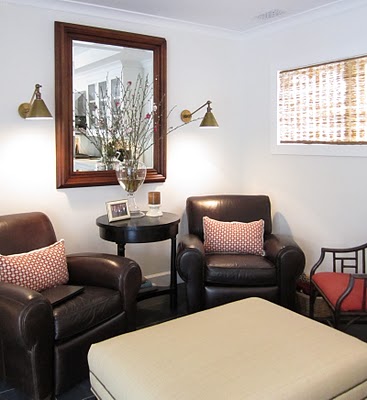 This is a "before" photo facing the other direction: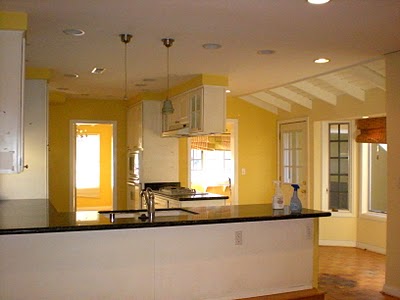 We removed the left door to make room for the refrigerator and a corner walk-in pantry: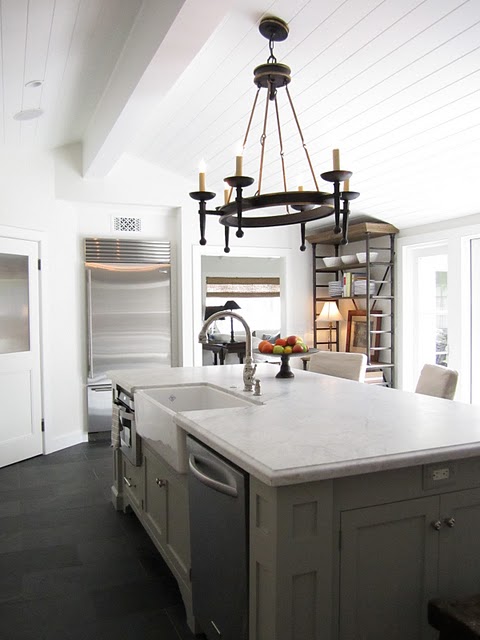 Inside the pantry we have all of our small appliances plugged in so that we can use them in here and not take up valuable counter space: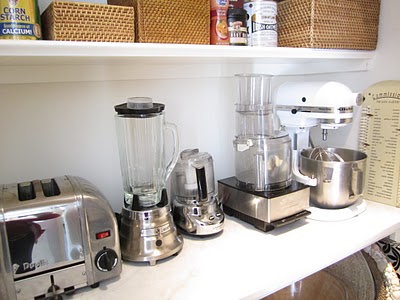 This is during construction. You can see how we have to "deal" with the low pitch of the roof: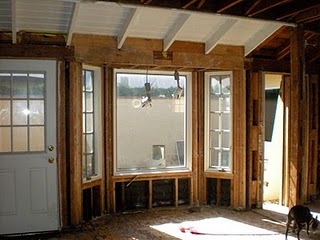 We put in French doors to the patio. Next to the baker's rack is a load bearing wall which left an unused space to the right of it. We made this area into a "beverage center" by adding a small sink, instant hot filtered tap, wine refrigerator and a great little Nespresso cappuccino maker.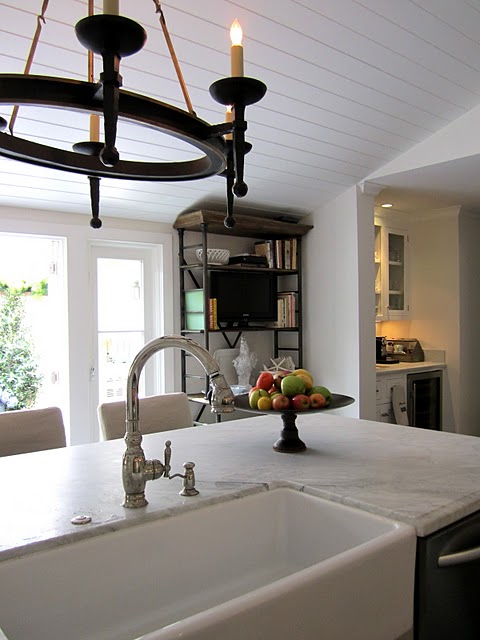 This is my favorite part of the kitchen:

Thanks, Julia, for letting me give you a tour of our new kitchen!
-Mary Ann, Classic Casual Home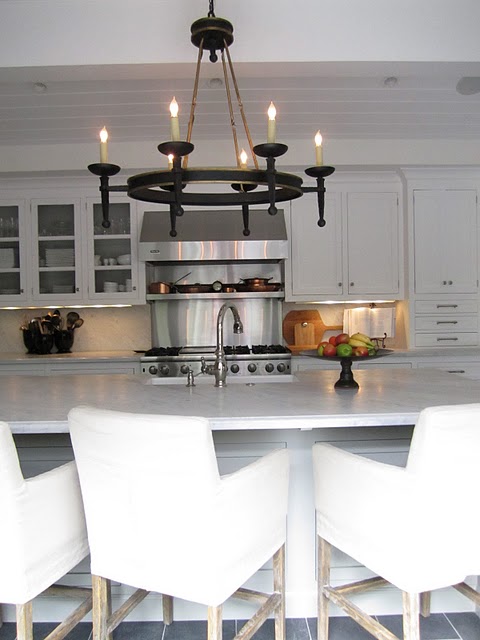 Thank you, Mary Ann, for showing us around! It's beautiful, and I love all the thoughtful details you put into it. Be sure to check out her blog Classic Casual Home for more!

(Visited 41 times, 1 visits today)