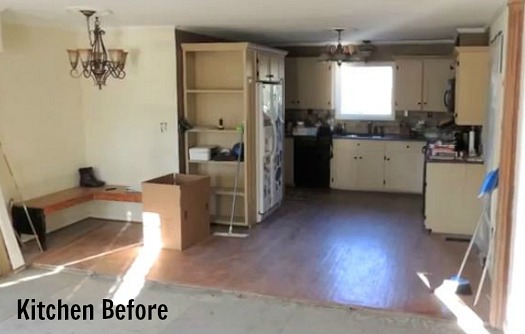 Designer Eric Ross says this makeover involved more than just simply redecorating a kitchen.
It was a complete transformation that involved opening up all the rooms on the first floor to improve traffic patterns and bring more light into what was a dark 1970s-era house.
Here's how the kitchen and adjoining den look now…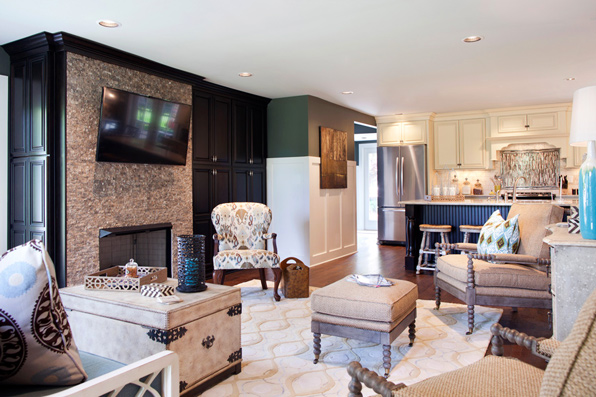 The homeowners lived upstairs while the work was being done, and it took about four months to complete.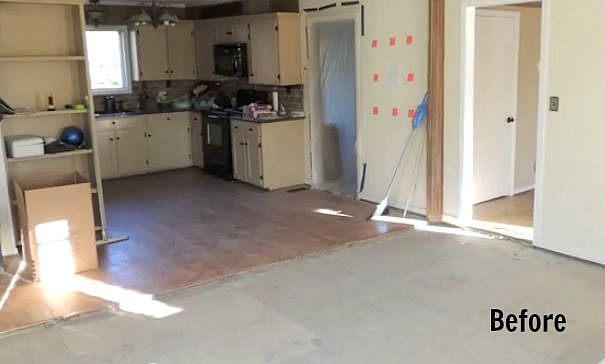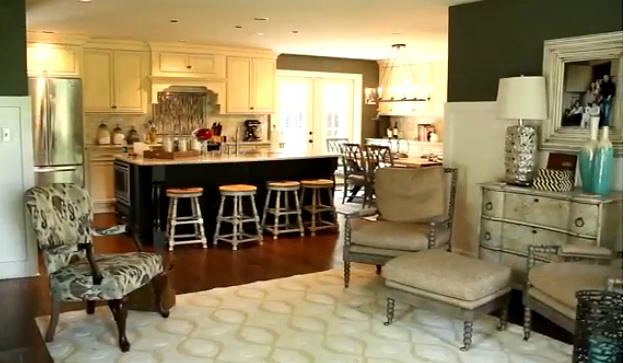 In a video he made about the makeover, Eric points out how repeating patterns help connect the rooms visually.
For example, the one in the rug above mimics the pattern on the backs of the kitchen chairs below.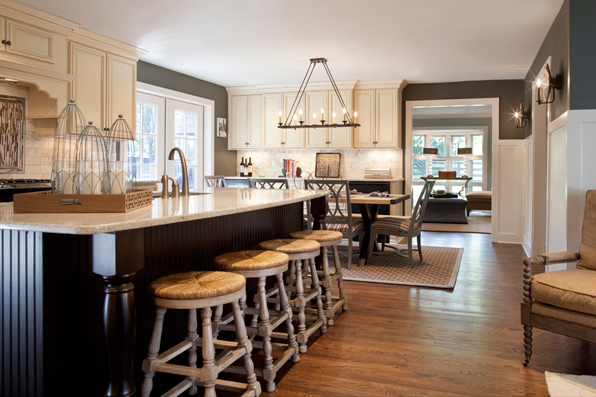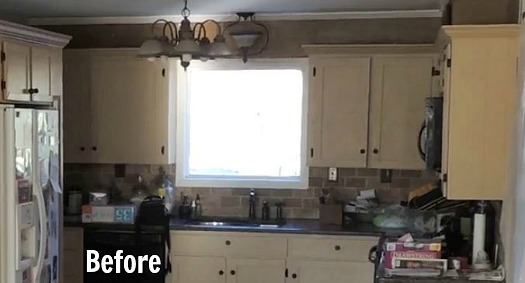 He wanted to create a focal wall over the range, which meant losing the only window in the room.
They compensated by adding French doors in the new dining area: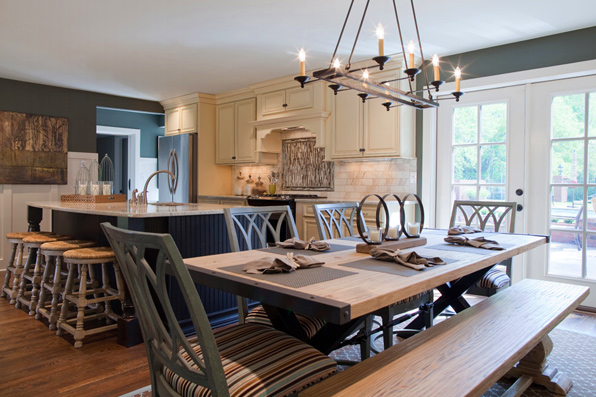 The adjoining den before: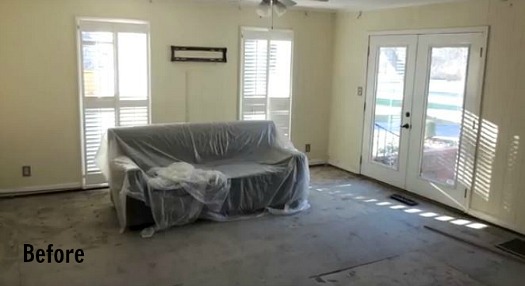 And now: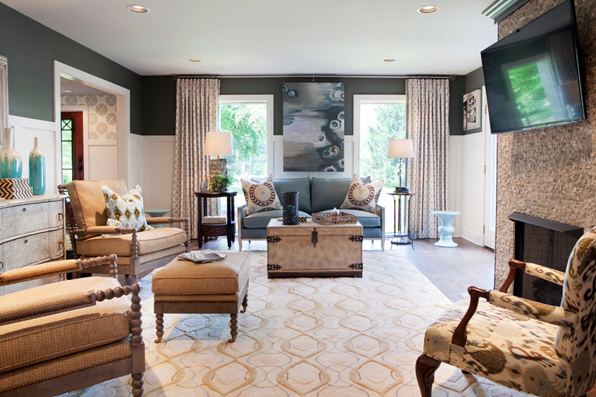 On the other side of the kitchen was a dark living room/study
that was also brightened up considerably during the makeover: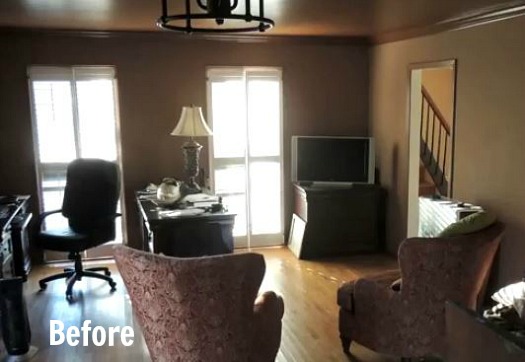 And now: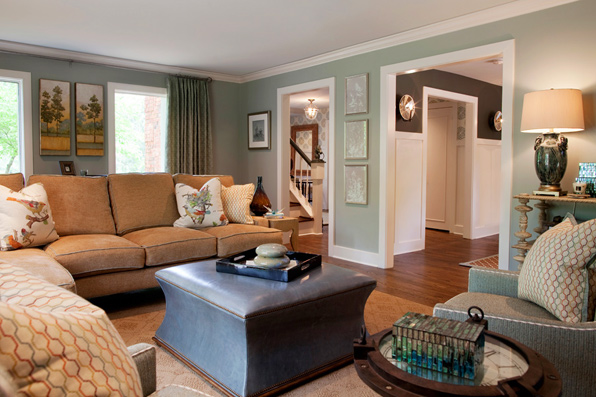 Beautiful! Thanks to Eric for sharing the makeover with us.
For more photos and information visit Eric Ross Interiors.

(Photography by Neely Catignani.)