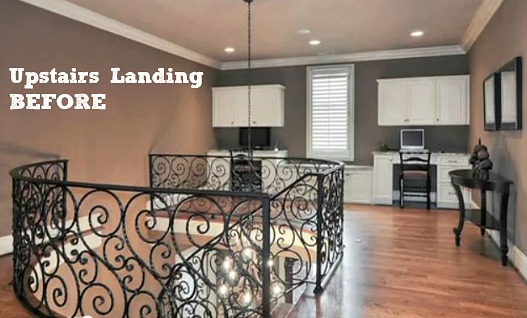 Designer Eric Ross says his client was downsizing from her previous home, so she didn't really need new furniture or accessories.
She just wanted to showcase some of her favorite things, like her books.
Her new house has a large upstairs landing that wasn't being used, so he turned it into a cozy library.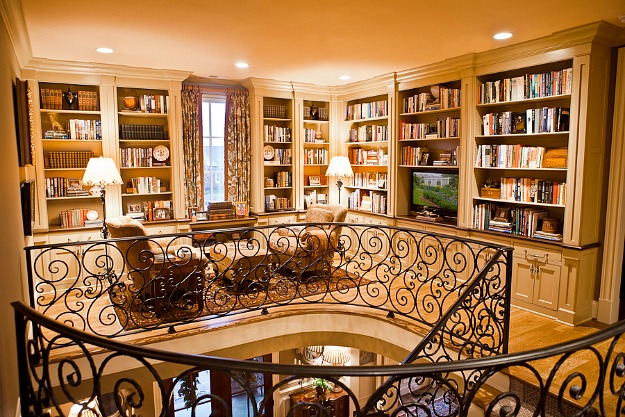 Be still, my book-loving heart.
Here's a closer look at the computer desks that were there before: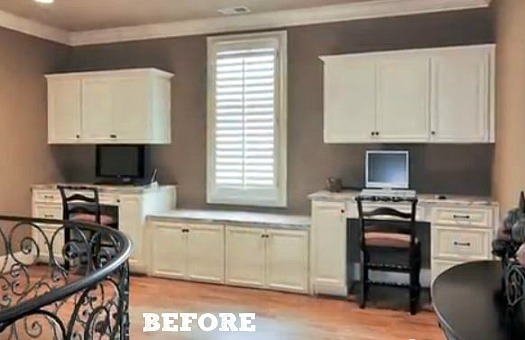 And the sitting area in the library now: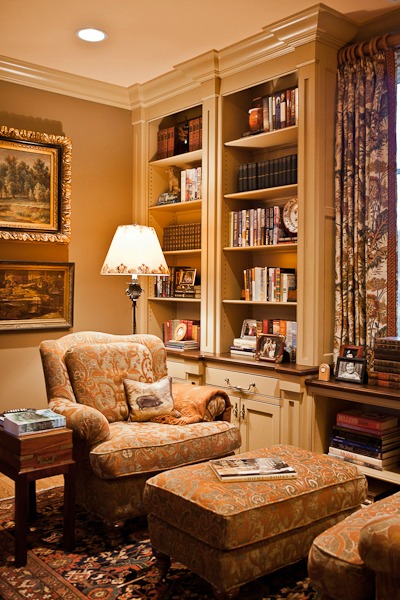 I'm also loving this bedroom in her house, which looks like another cozy spot to read in…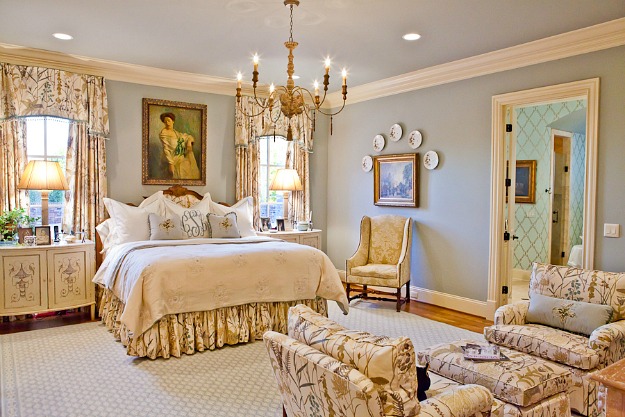 He says the newly redecorated home "reflects the client's personal

warmth and quiet elegance." For more photos and information, visit Eric Ross Interiors.