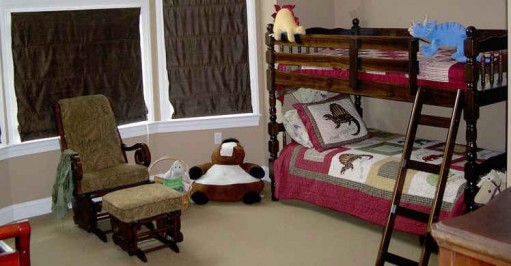 This boys' bedroom was already pretty cute to begin with. But Beth, who writes the popular blog (and one of my new favorites) The Stories of A to Z, had some creative ideas for improving it.
First she took the bunk beds apart. Then she added some beadboard wallpaper and topped it with a rain gutter book ledge.
Here's how it turned out: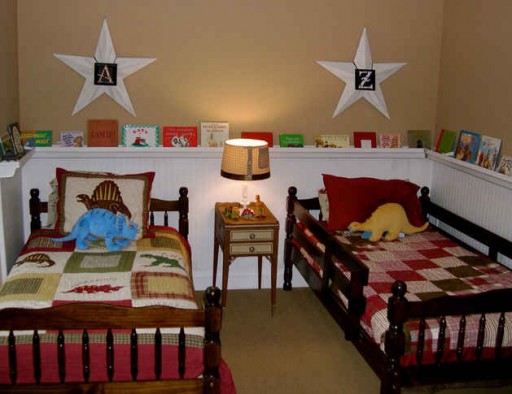 I love the idea of creating a book ledge from a rain gutter!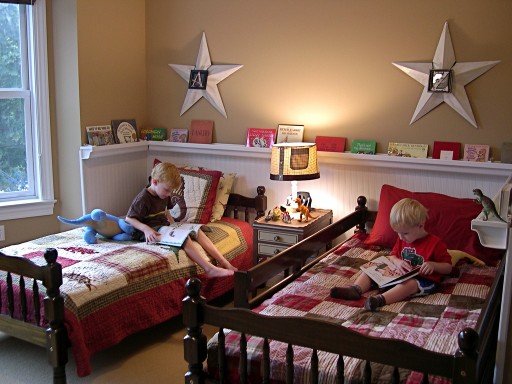 Moments after finishing the room, Beth's boys were already checking out the space — and the books!
Visit The Stories of A to Z to see photos of the rest of the room.