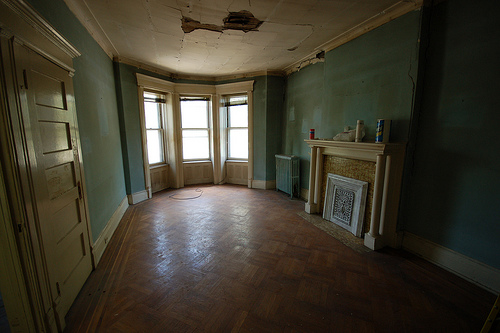 One of the first design blogs I read when I started following them a couple of years ago was Brooklyn Limestone, which chronicles the adventures of a couple renovating and decorating their fabulous old house. I love their style and have been in awe of their dramatic before and afters, so I thought it was about time I shared one of them with you.
See that room above? That's what their master bedroom looked like when they moved in. Looks pretty daunting to me. But here's what it looks like now: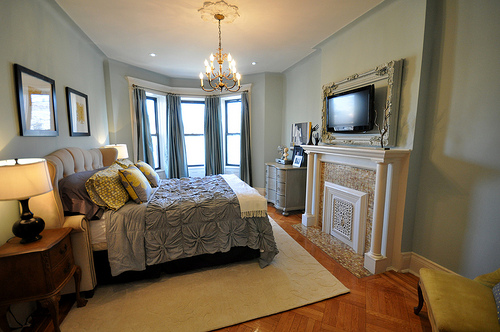 And from the other side of the room: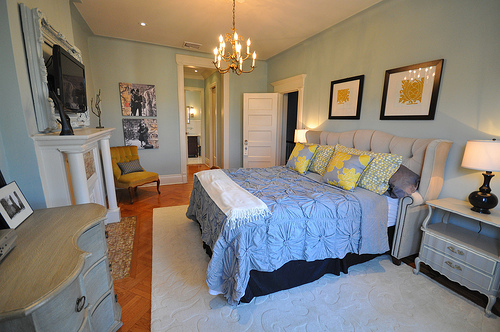 I think they did a beautiful job with it. It has inspired me as I try to figure out what to do with my own bedroom. Many thanks to Mrs. Limestone for letting me share her makeover with you. She says it's not finished yet, so you'll have to you'll have to stay tuned to her blog to see what else she does with it.
Visit Brooklyn Limestone for more photos and details about this room. There are many more fabulous makeovers to ooh and ahh over while you're there, too!

Visit my Before & After page to see more great rooms!
Even though I officially closed my other blog, Beach Cottage Love, in January, I still get comments on old posts. I recently got one from…
In the book Simple Abundance, author Sarah Ban Breathnach asks, "If you moved into a completely new, empty house and started over--and money was no…