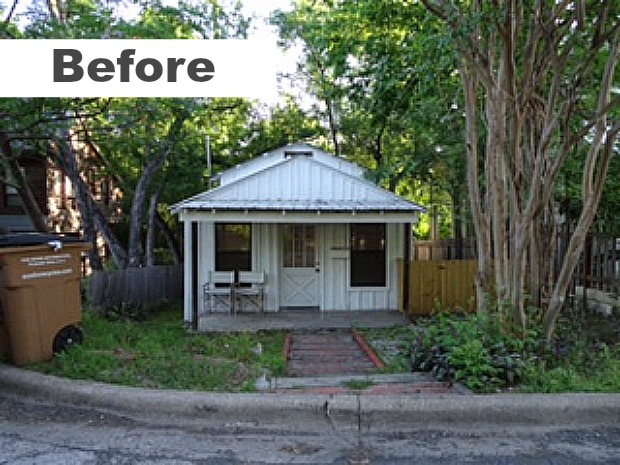 When a reader named Katie sent me photos of the house she and her husband Jeff expanded and remodeled in Austin, all I could say was WOW.
It started out as a tiny 565-square-foot cottage in the Clarksville Historic District, but they turned it into a two-story with modern farmhouse style.
Keep scrolling to see how it looks now!

The New Modern Farmhouse After a Second Story Was Added
Hard to believe it's the same place!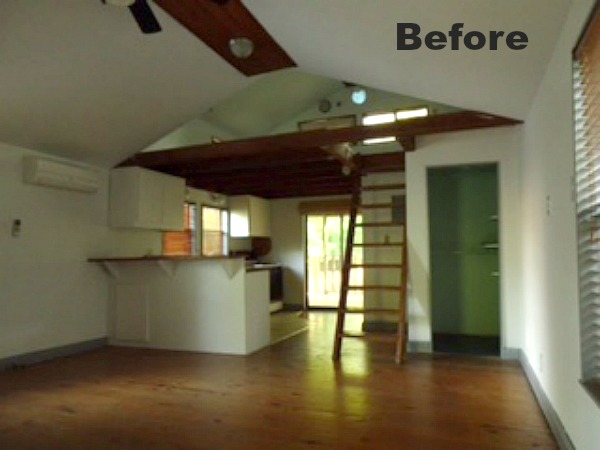 Here's what you see when you step inside today: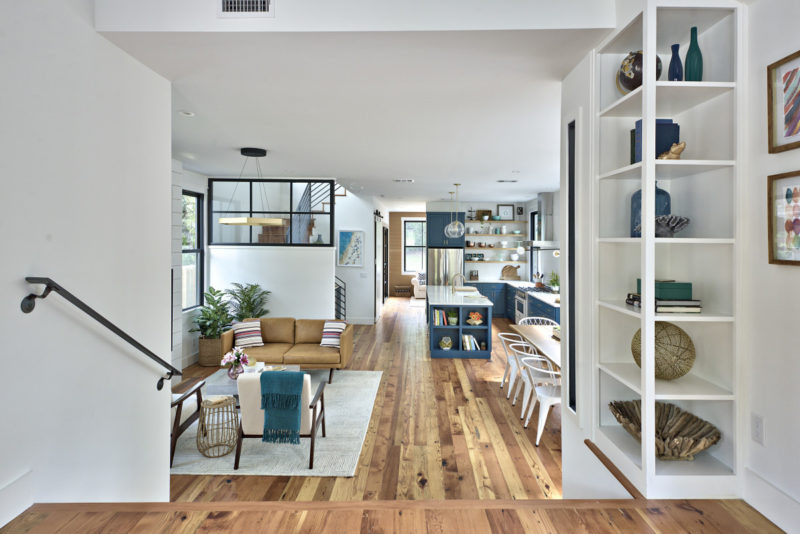 It's now 2,200 square feet.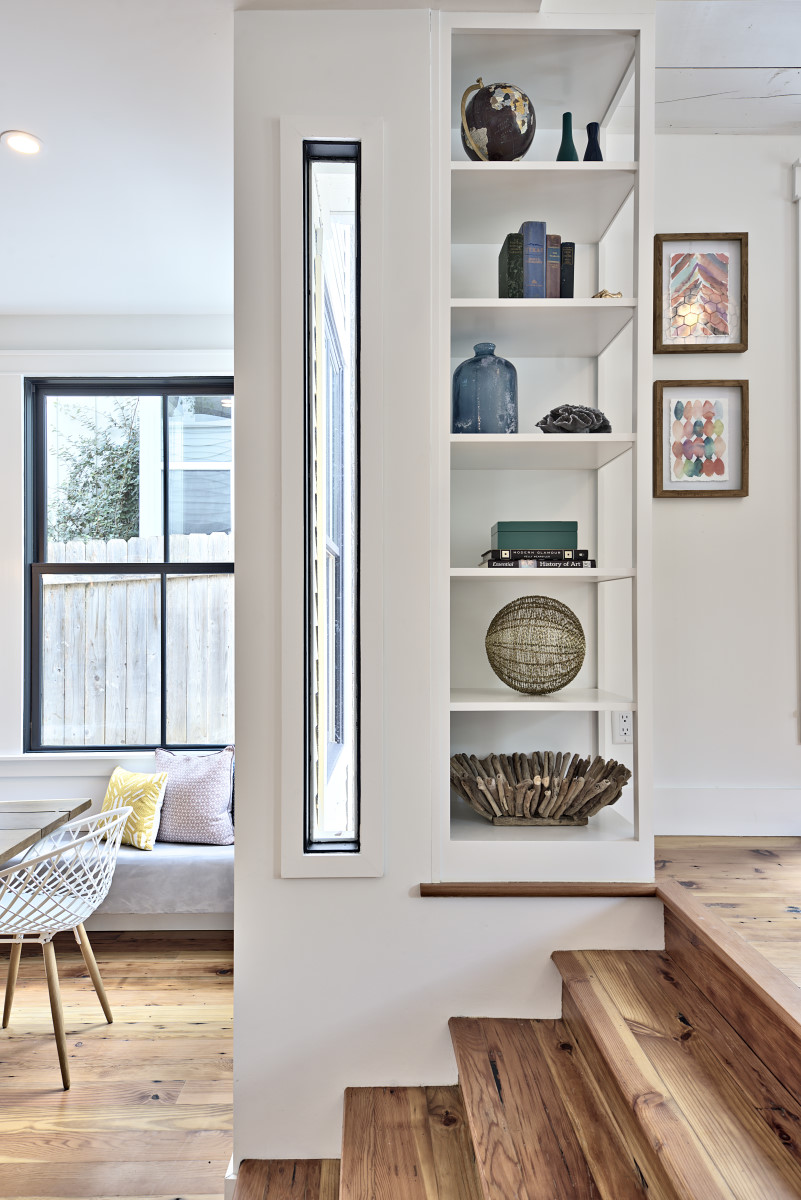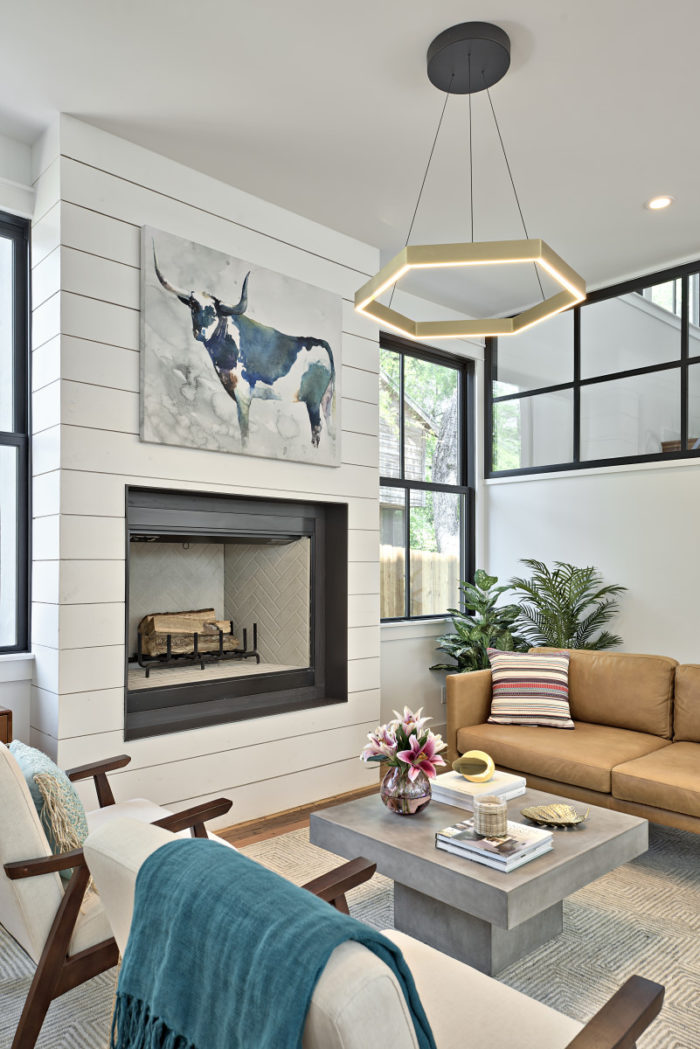 Katie explains:
While the original structure dating back to 1920 was in poor shape, historic guidelines required that we incorporate it into the new house. The house is a really unique blend of modern, farmhouse, and traditional with high ceilings, open concept living, and vibrant pops of color.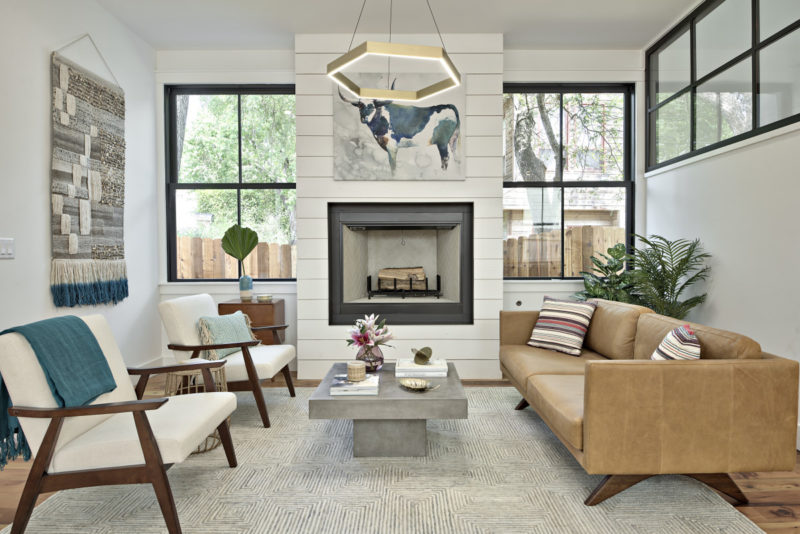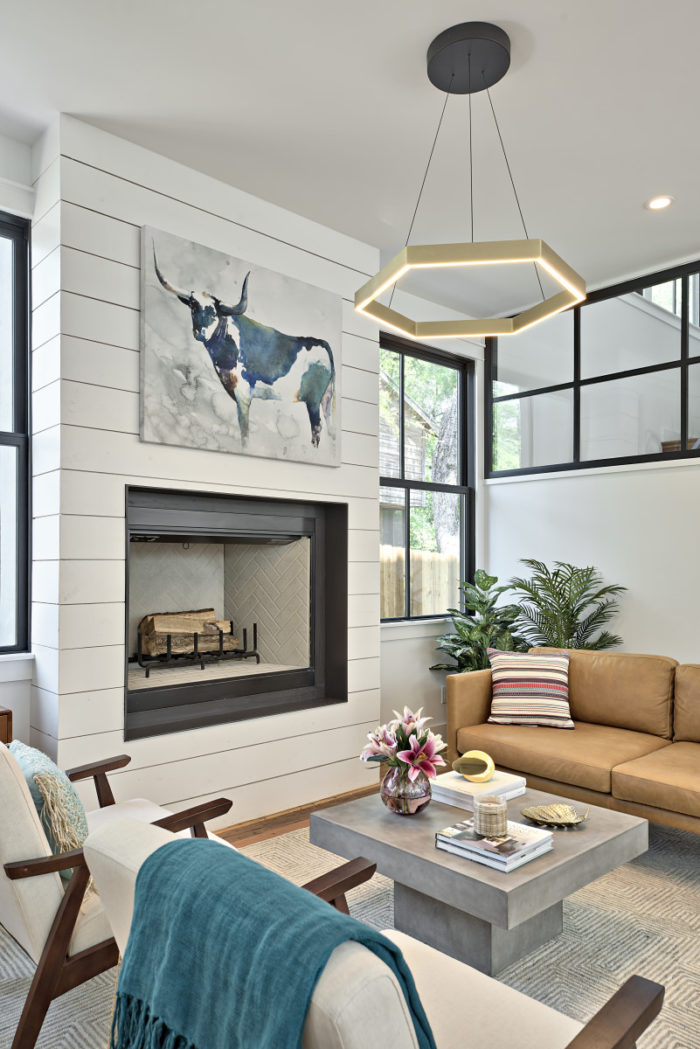 The gorgeous floors are 100-year-old reclaimed longleaf pine.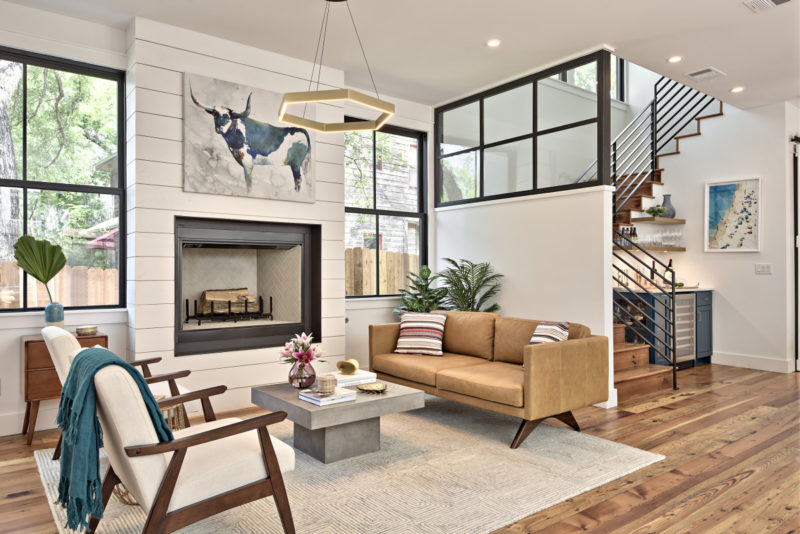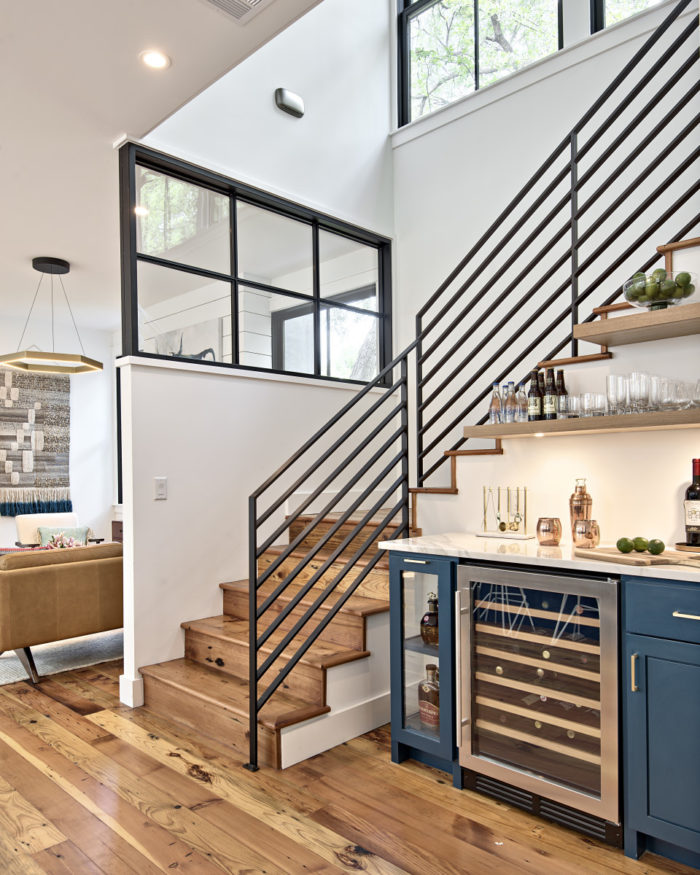 There are lots of great built-in spaces throughout the house like these shelves on the upstairs landing: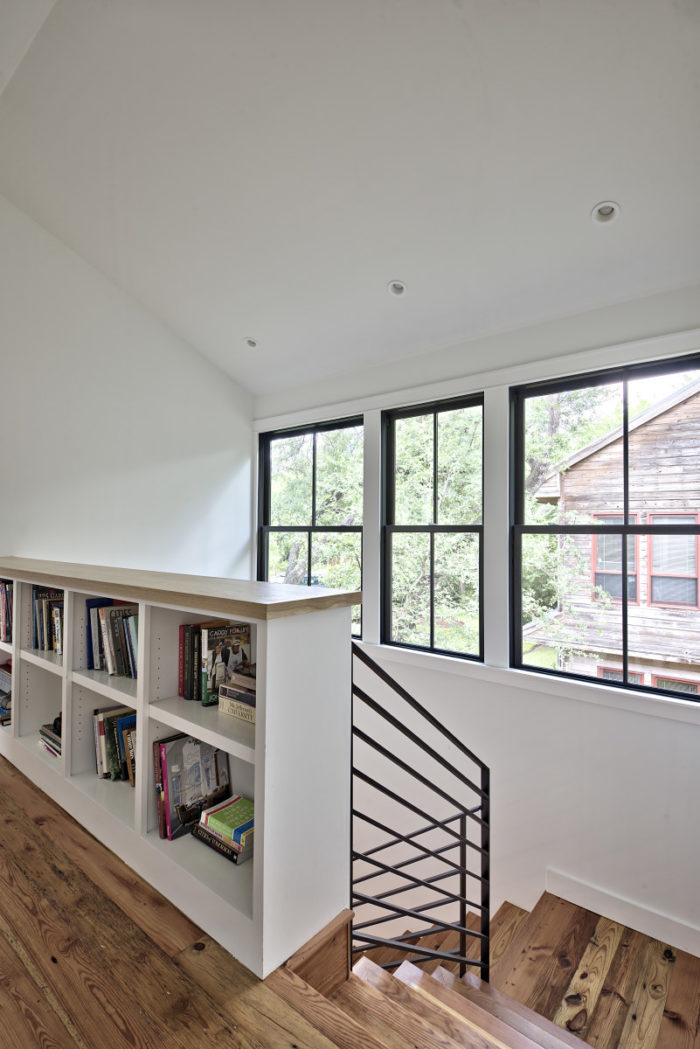 The master bedroom has a painted brick wall and plenty of windows: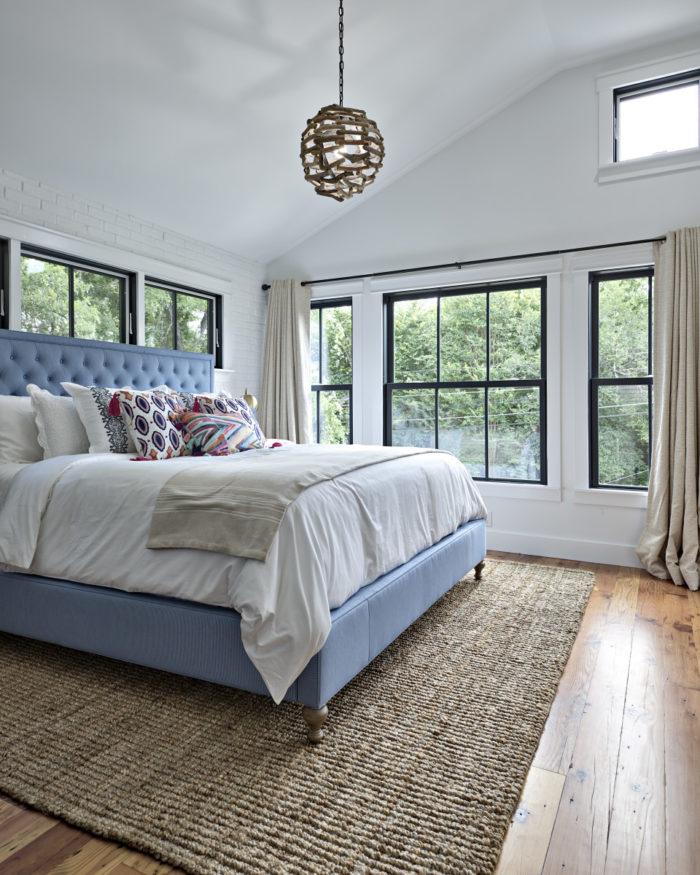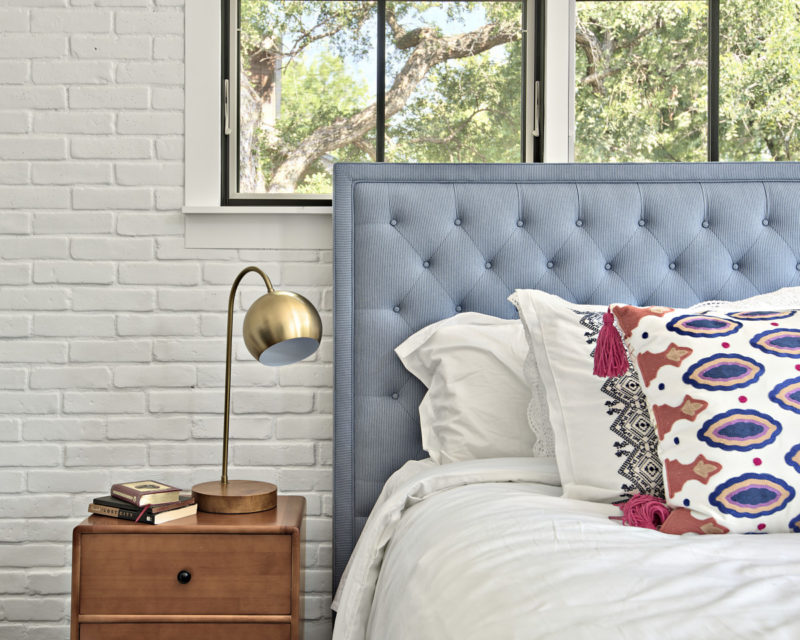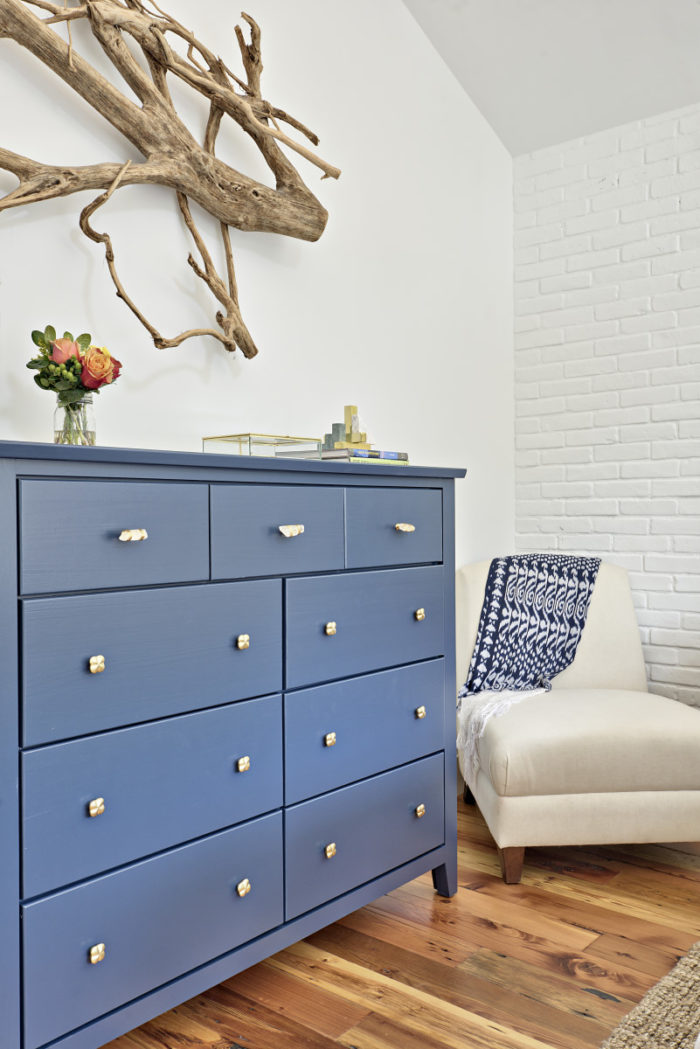 A sliding barn door opens to reveal the master bath: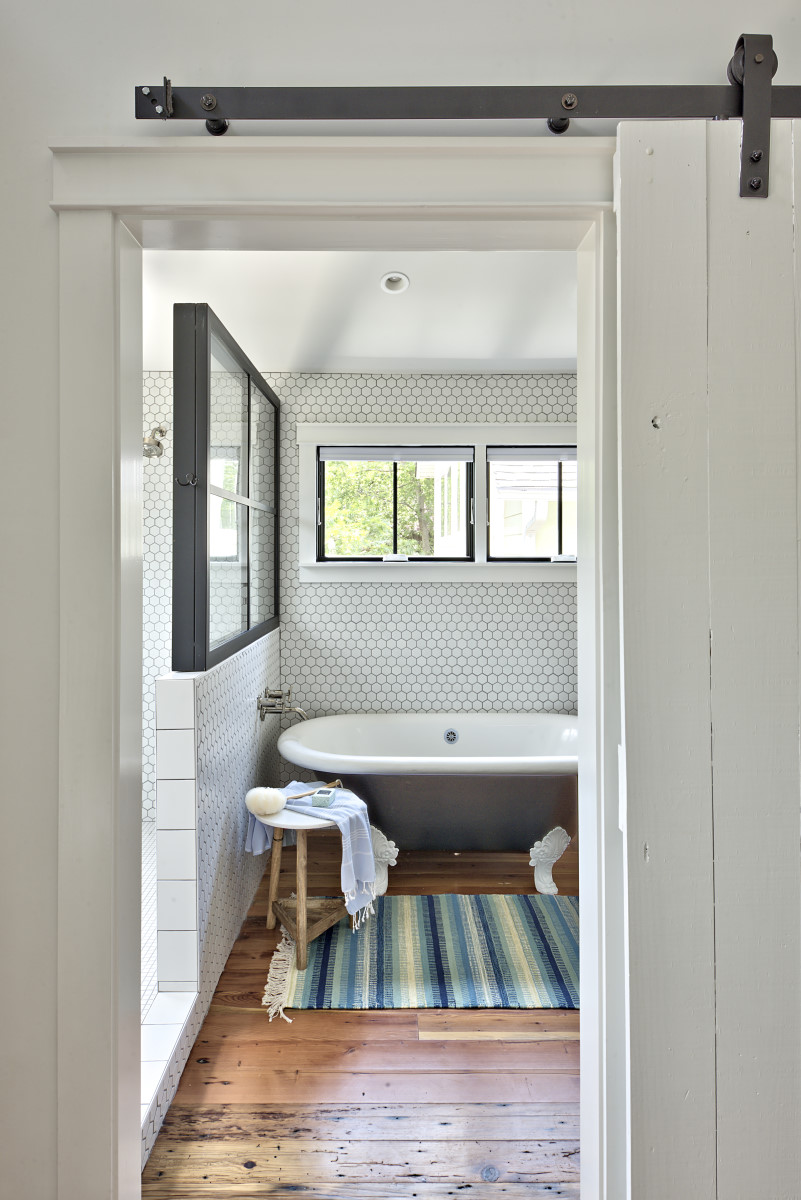 I have this tile on my bathroom floor and love it but never would've thought to take it up the walls like this!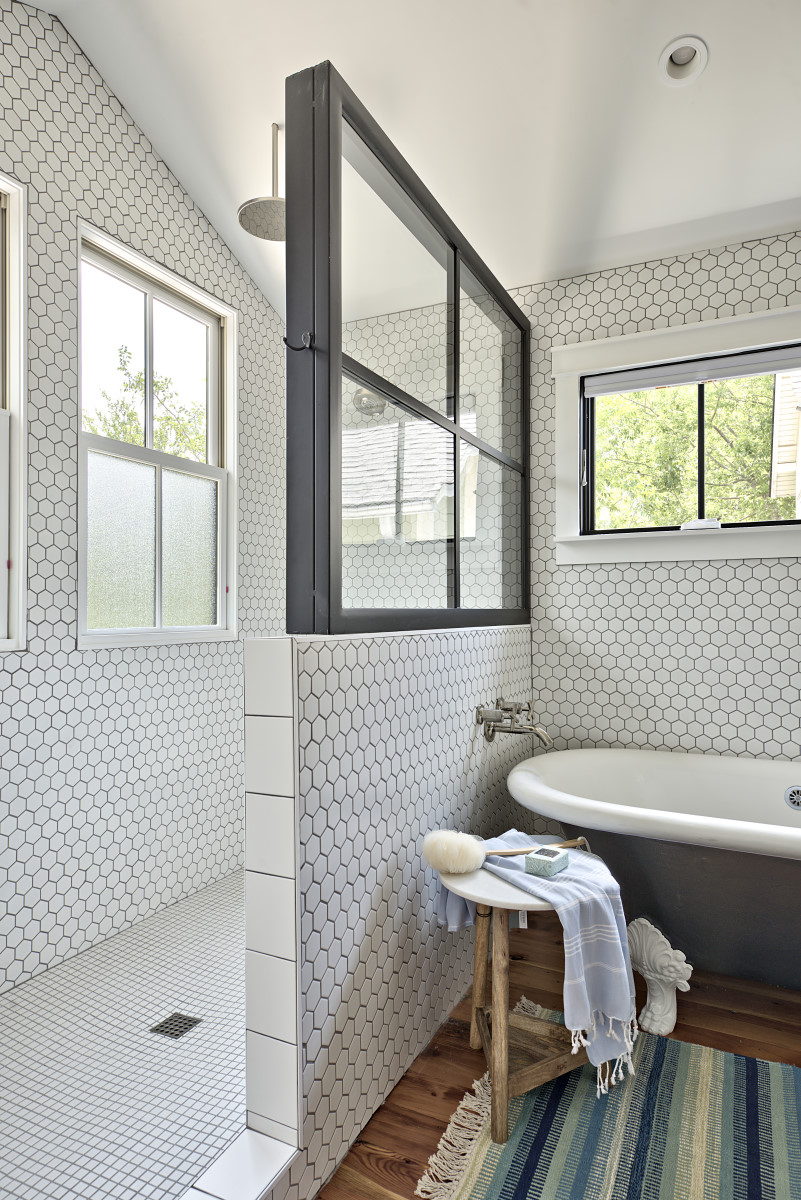 They restored a 100-year-old clawfoot tub that was salvaged from another house they remodeled: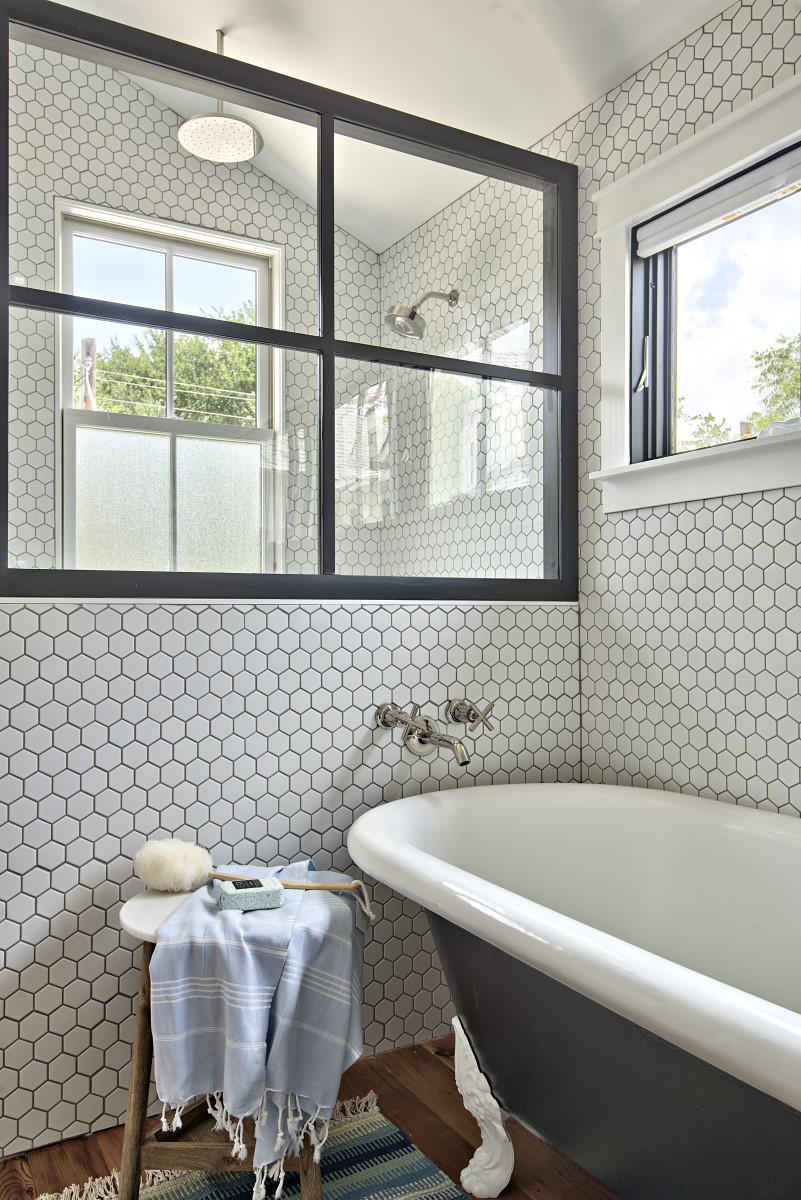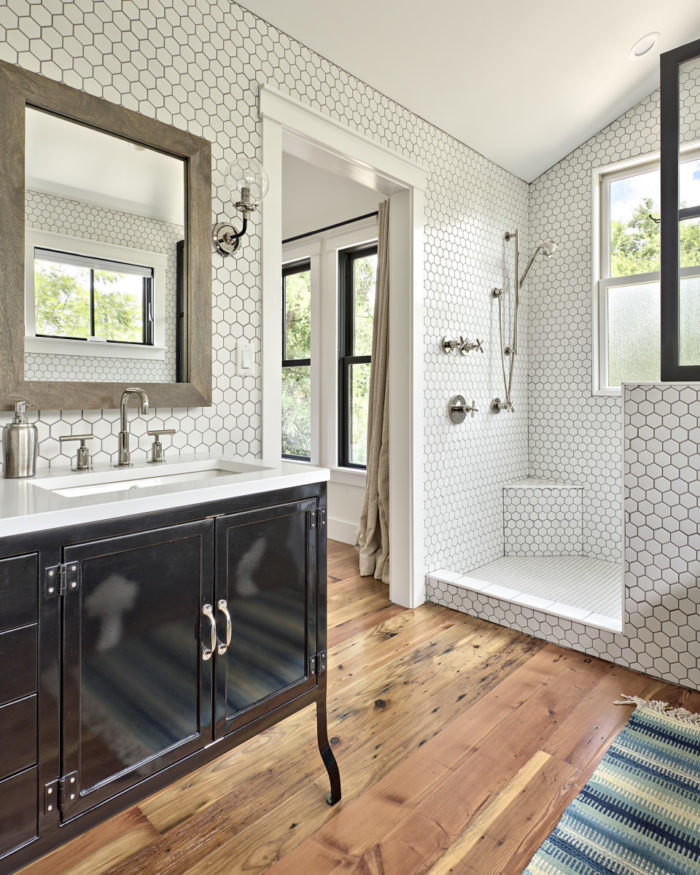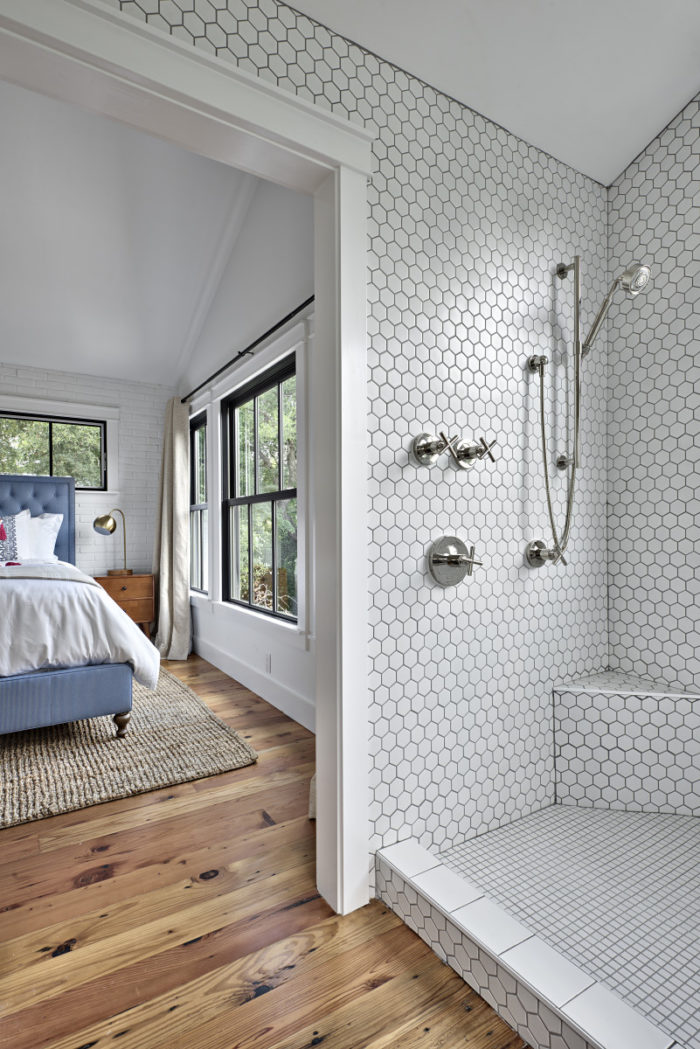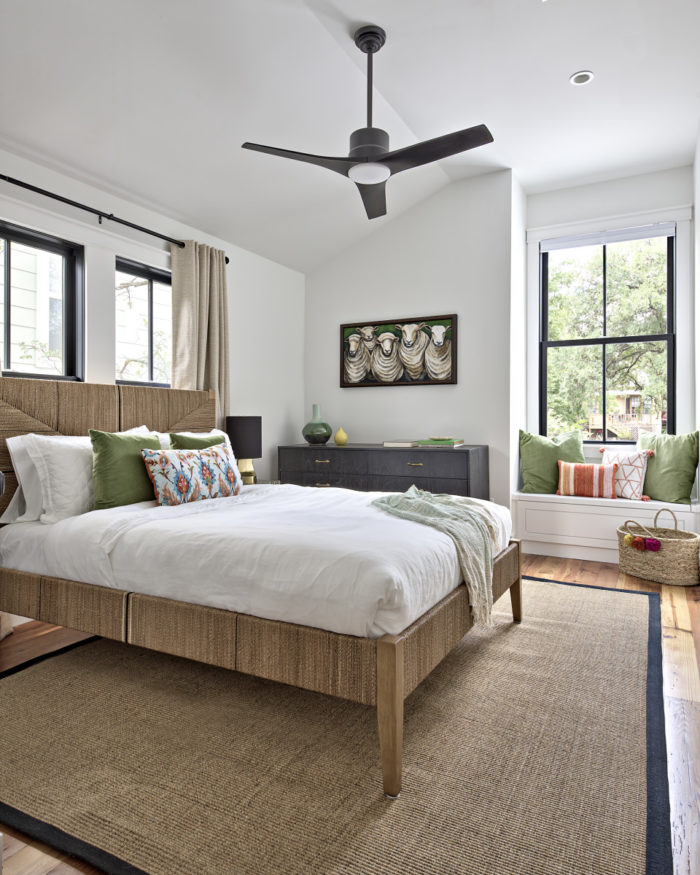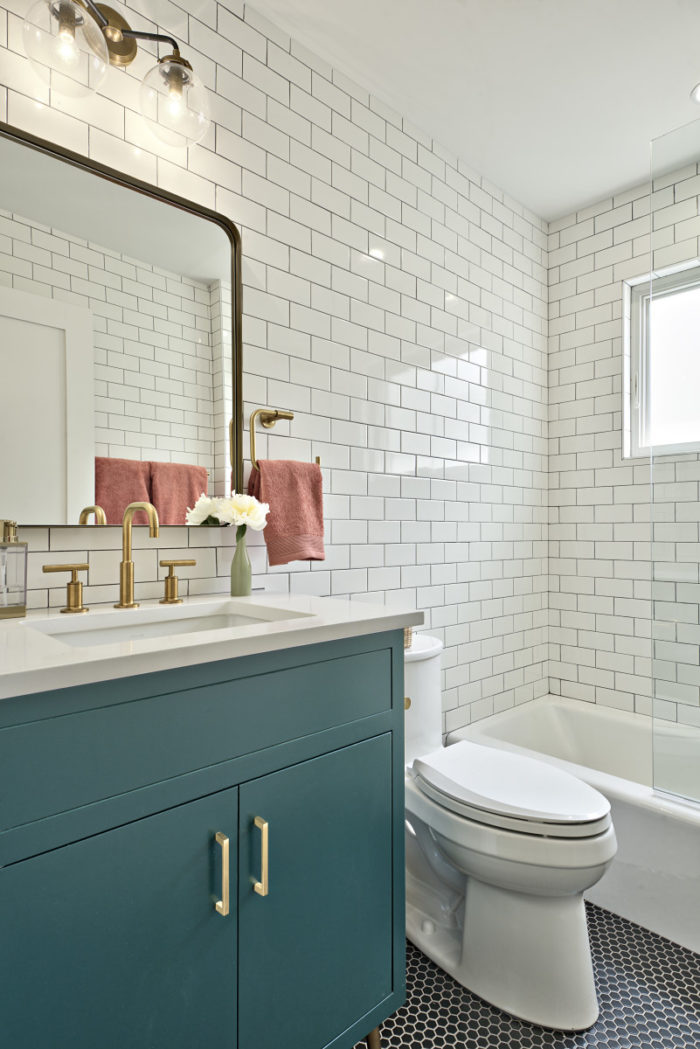 The Kitchen Before: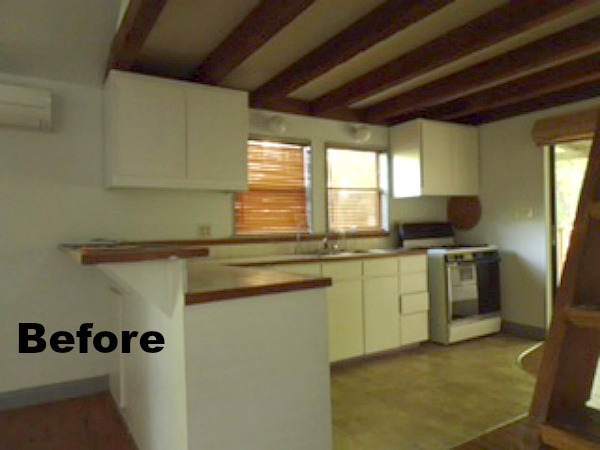 The kitchen is a showstopper with teal-blue cabinets and extra-tall windows: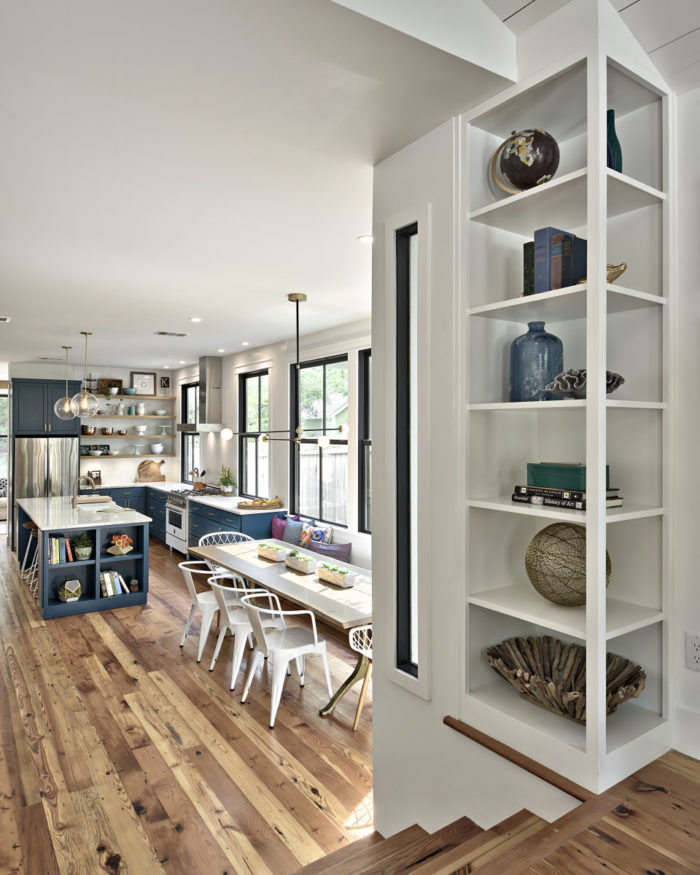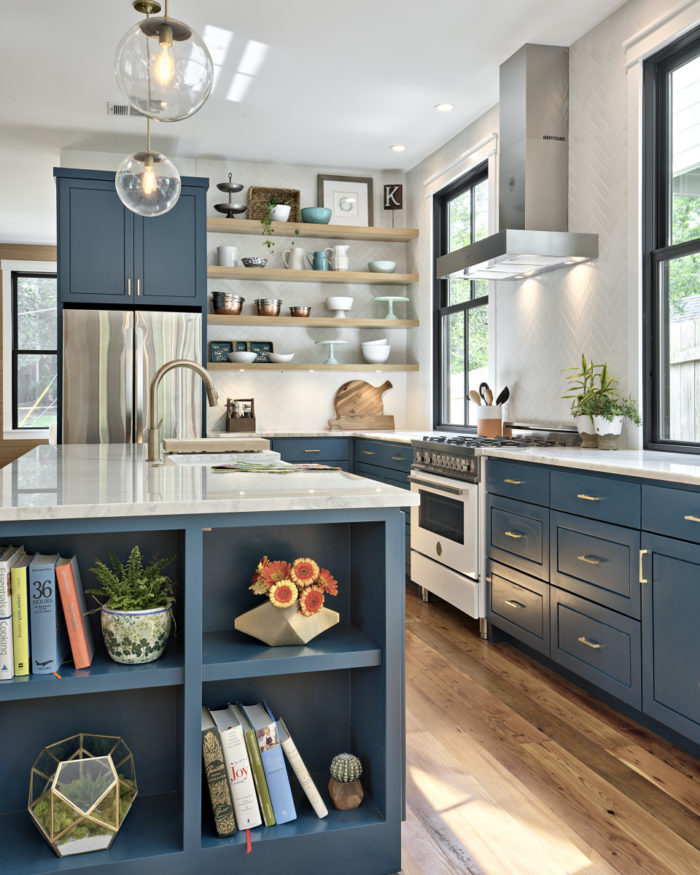 She says they wanted to incorporate a mix of farmhouse + modern + organic elements.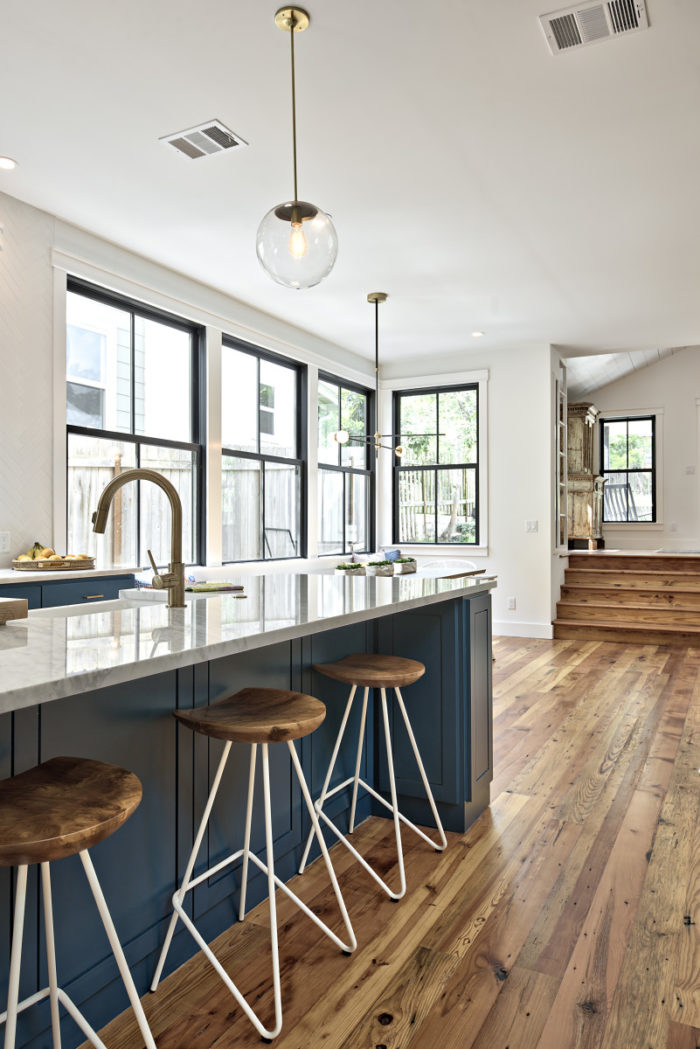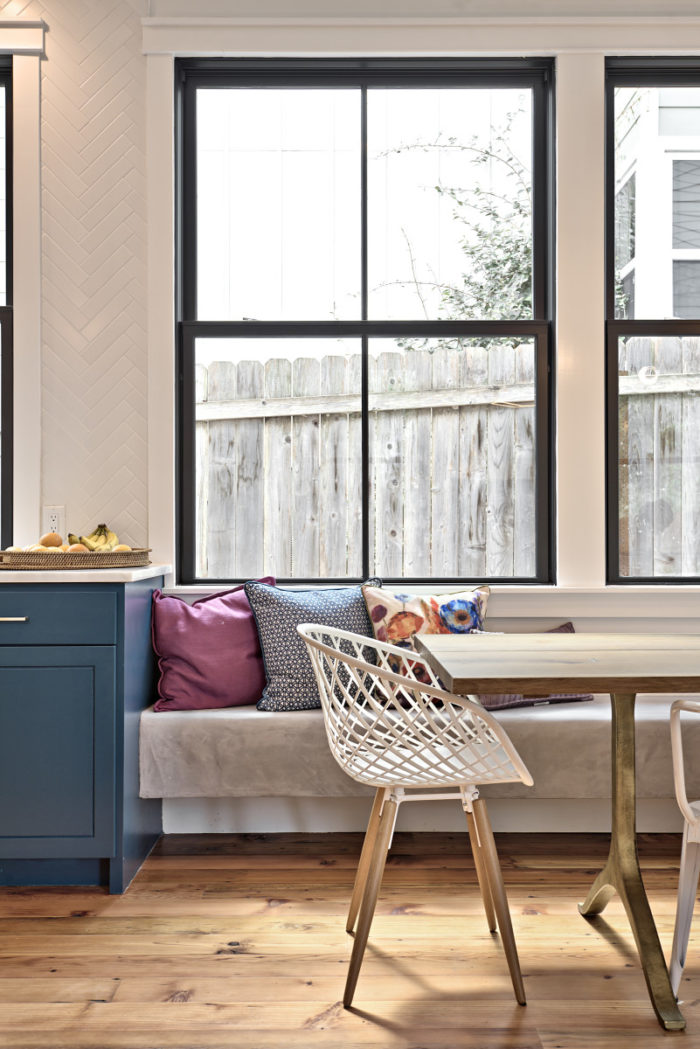 The living room fireplace is wrapped in shiplap: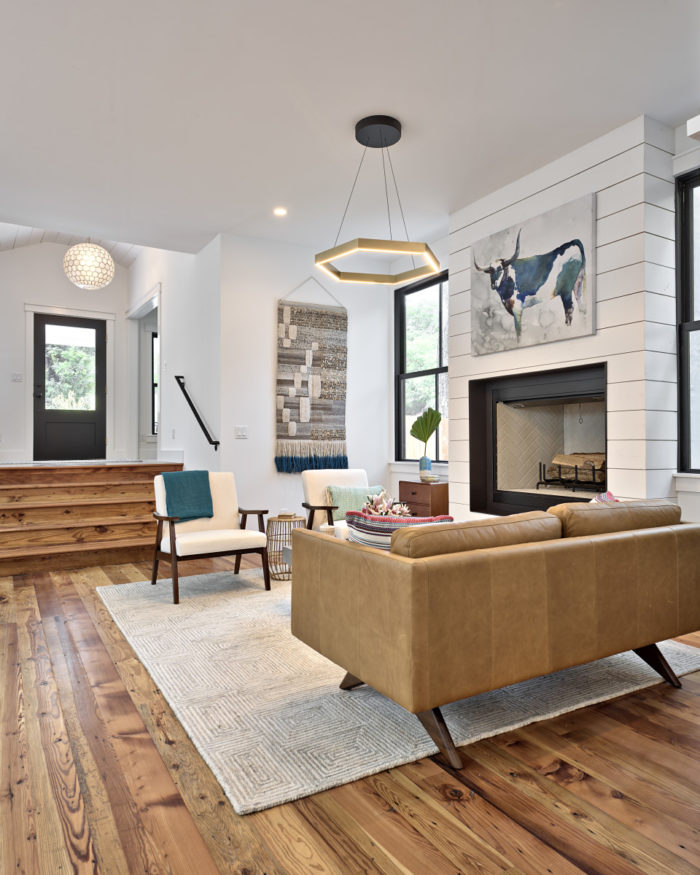 You'll find some in the powder room, too: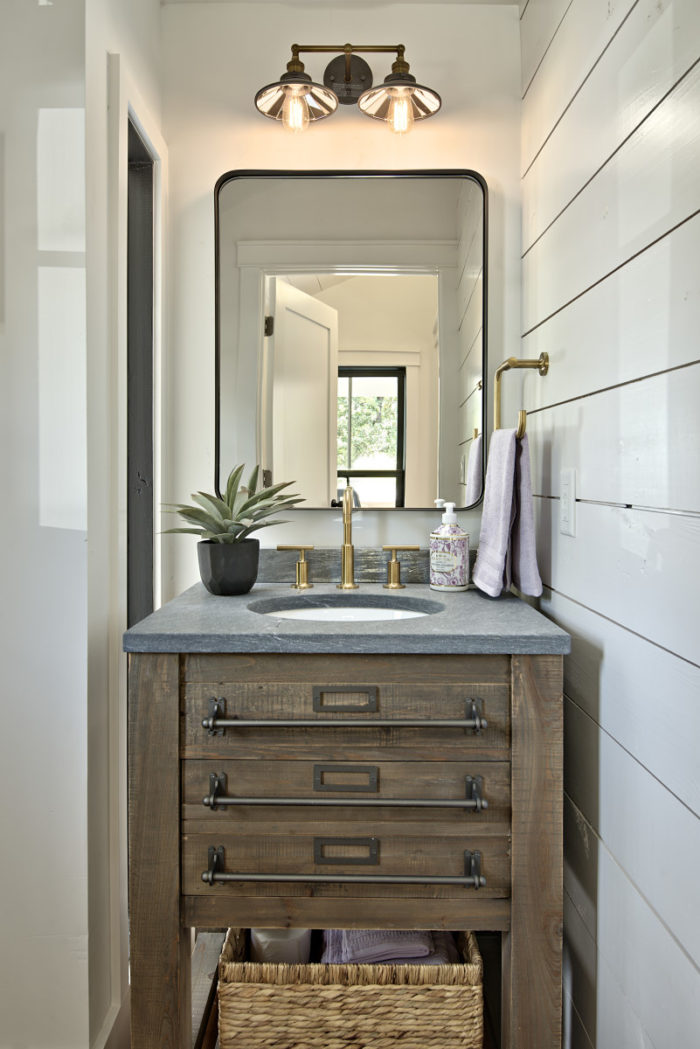 They used rift-sawn white oak for the walls in the den: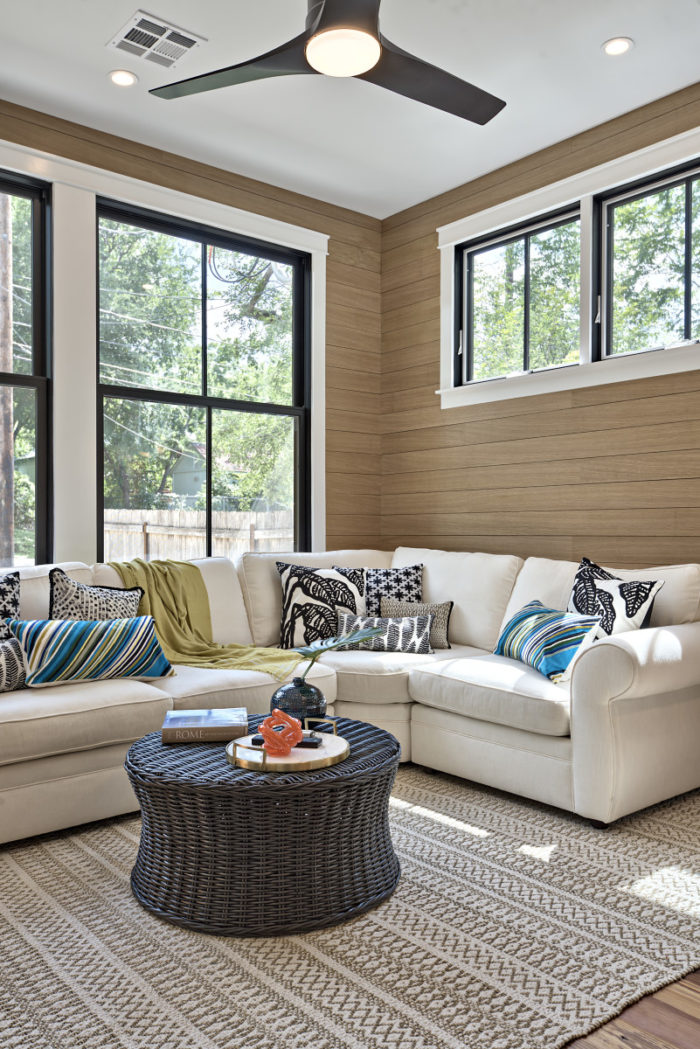 The house sits on a narrow 3,000 square-foot lot in Clarksville, an area founded by freedman Charles Clark in 1871.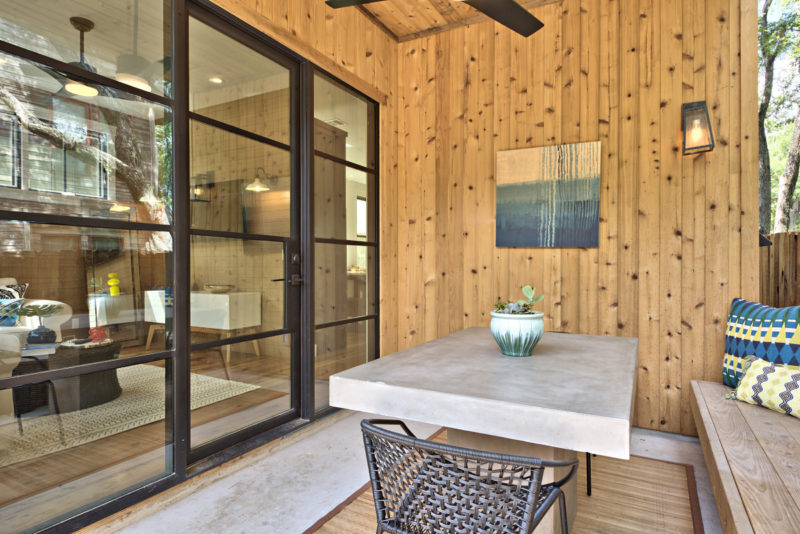 It's the oldest surviving post-Civil War freedomtown west of the Mississippi River.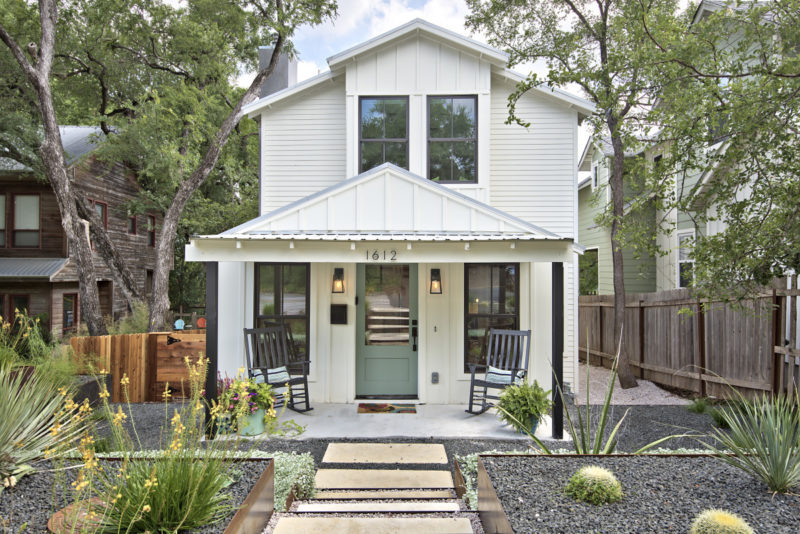 Katie and Jeff Bullard own the remodeling firm Avenue B Development,

and you can see more of their work on their site. Photo credit Casey Fry.

This is their personal home — many thanks to them for sharing it with us!