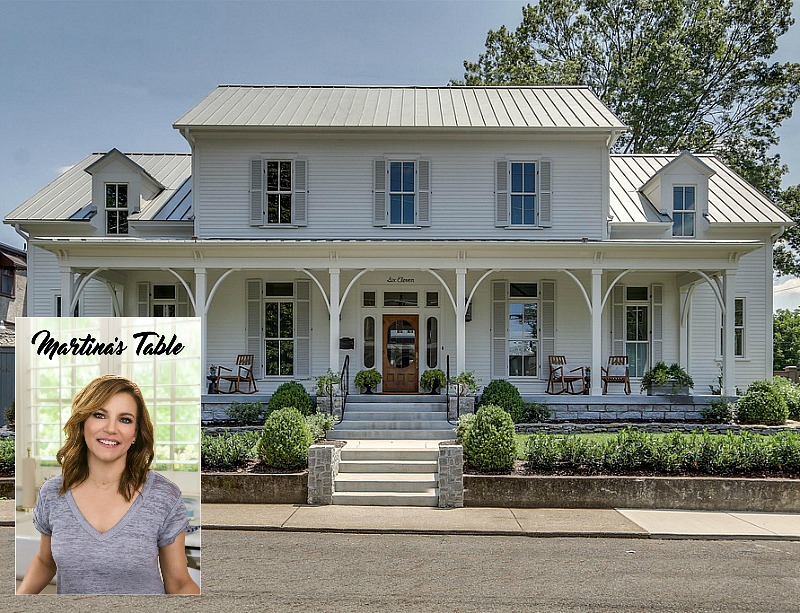 Have you seen Martina McBride's show on the Food Network called "Martina's Table"? In the episodes you'll often see celebrity guests like Sheryl Crow and Faith Hill walking up to this farmhouse's big front porch and knocking on the gorgeous old door.
The house is on the market in Franklin, Tennessee, so now we can see more of it than just the front porch and the kitchen where her show was filmed. The exterior has old farmhouse style, but it's actually fairly new, with a more modern farmhouse look inside.
Check it out!

The Franklin Farmhouse from "Martina's Table"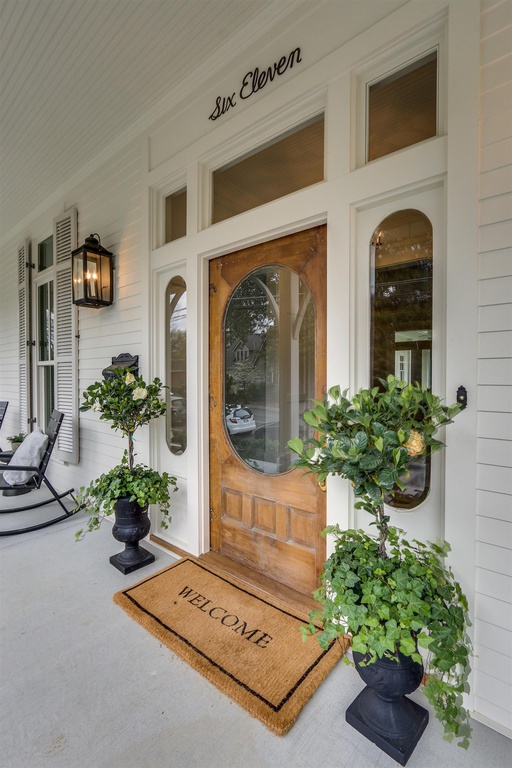 File this under: New Houses that only look old. It was built in 2017.
That gorgeous antique door would lead me to guess otherwise!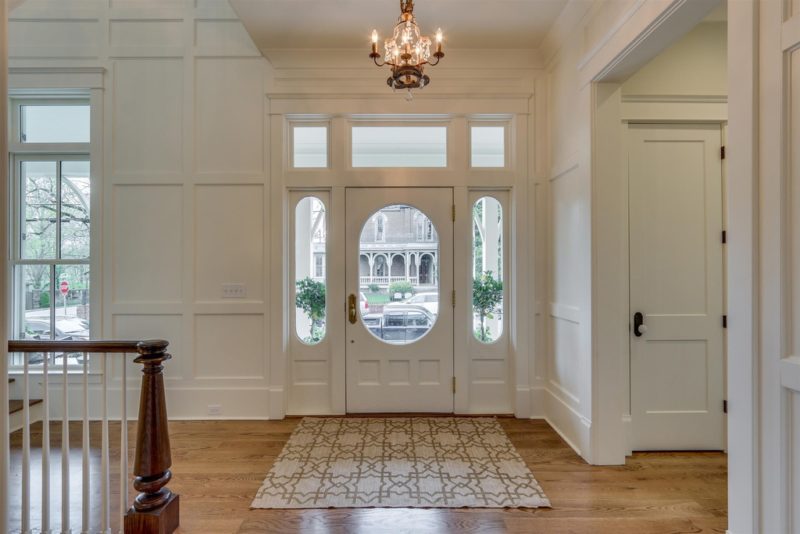 I contacted the listing agent Danny Anderson who referred me to the homeowner, Kara. She tells me she and her husband own the company Garden Gate Homes, explaining "I design them, he builds them. The architect is Kevin Coffey."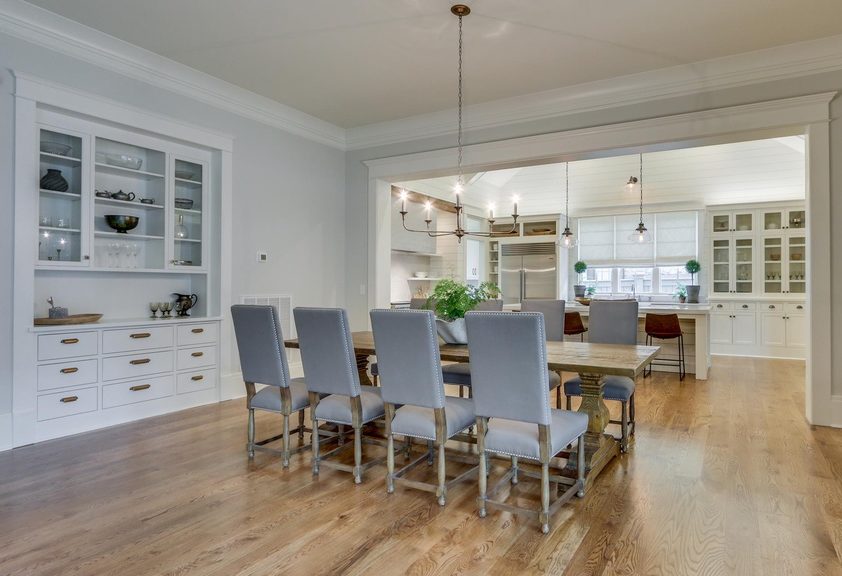 The house has 6 bedrooms, 6.5 baths, and
7,527 square feet.
The kitchen is huge, which made it ideal for shooting a TV show in, I imagine: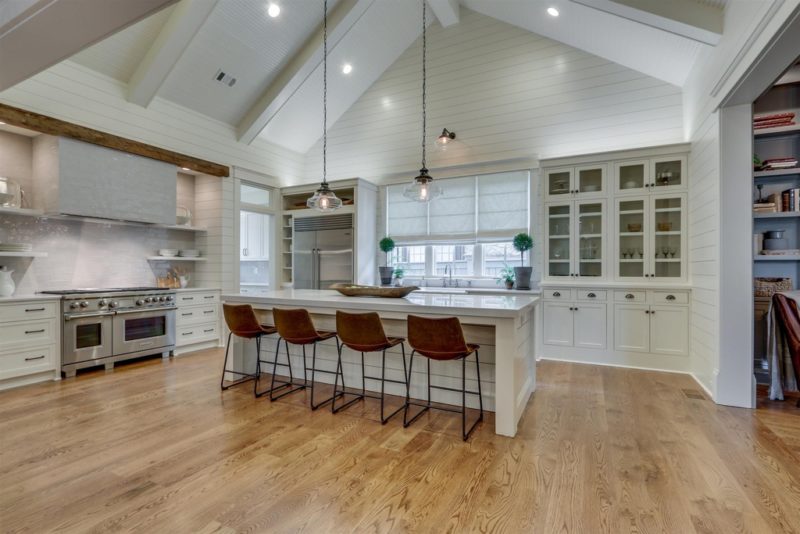 According to the Food Network website:
You likely know Martina McBride as a longtime country music sensation. She's a Grammy-nominated artist with a seemingly never-ending list of smash hits to her name, and she's a force to be reckoned with when performing on stage. This fall (of 2018), though, she's gearing up for the performance of a lifetime — right here in the kitchen.
On Martina's Table, Martina will open up her doors to friends, family and fellow musicians to showcase her menu of party-ready recipes. The thing is, she's not just a top-notch singer-songwriter. She's a fierce cook too, with a passion for entertaining.
Her dishes are approachable, doable and totally, completely her. She'll be cooking for guests each week, but there's no doubt that you too will feel like you're in Martina's kitchen as she shows you the step-by-step tricks for bringing her signature recipes to life. Look out for tried-and-true Midwestern favorites, all-new takes on some of your favorite snacks, plus go-to Mexican dishes and even a Thanksgiving feast that's easy enough for first-time hosts to tackle.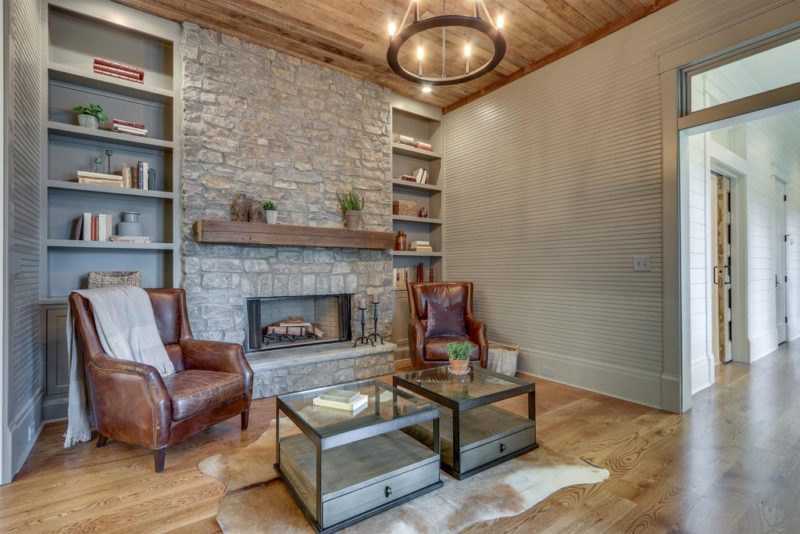 The listing says:
Modern Farmhouse nestled in the Heart of Downtown Franklin. Historic character with all the amenities. Open floor plan with spacious rooms, antique doors, stone fireplaces and classic finishes. Featured on Food Network's newest show with Martina McBride, Martina's Table!
Zoned Office/Residential and includes a 676 square-foot apartment perfect for guests, office space or AirBNB.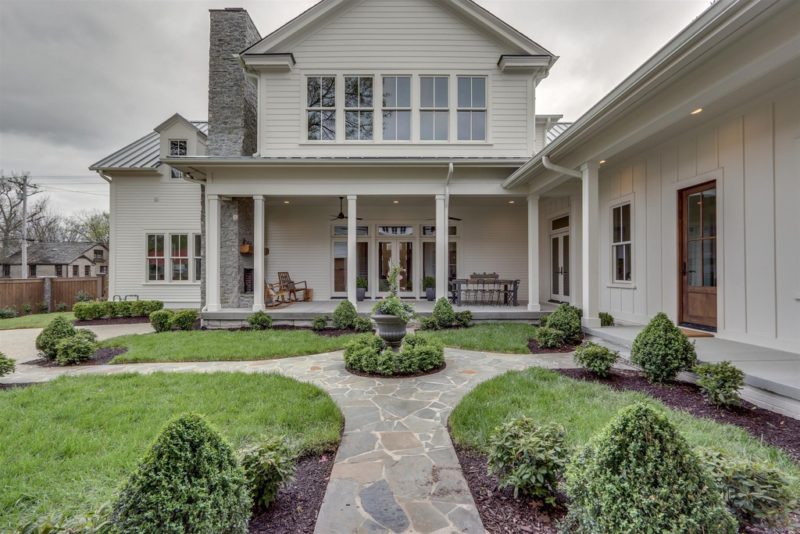 The garage was built to look like an old attached stone barn and has an apartment over it: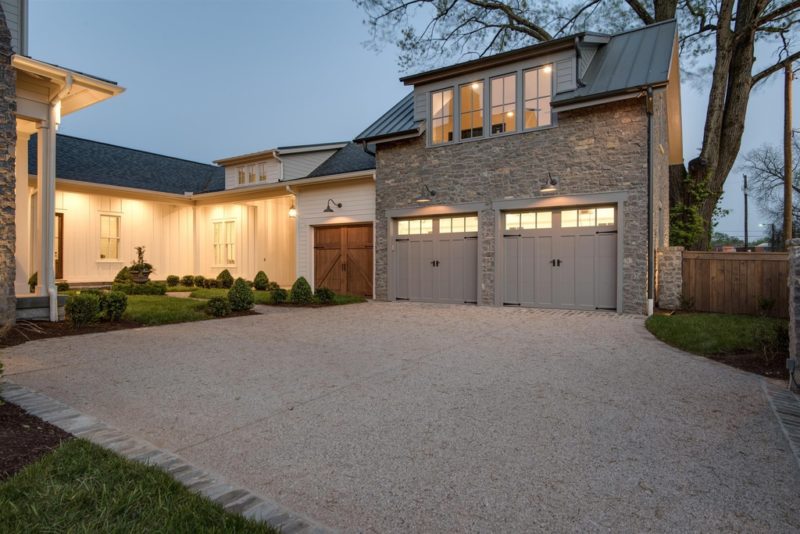 Want it? What would you do with a house this big that's zoned for residential and commercial? I could see it working as a kind of B&B or place for retreats. Or maybe you could rent it out to other country music stars who have cooking shows on the Food Network? 🙂
Thanks to Kara for letting me share the modern farmhouse with you! You can follow her on Instagram and see more of the beautiful houses Garden Gate Homes has built.
For more photos and information about the modern farmhouse at 611 Fair Street,