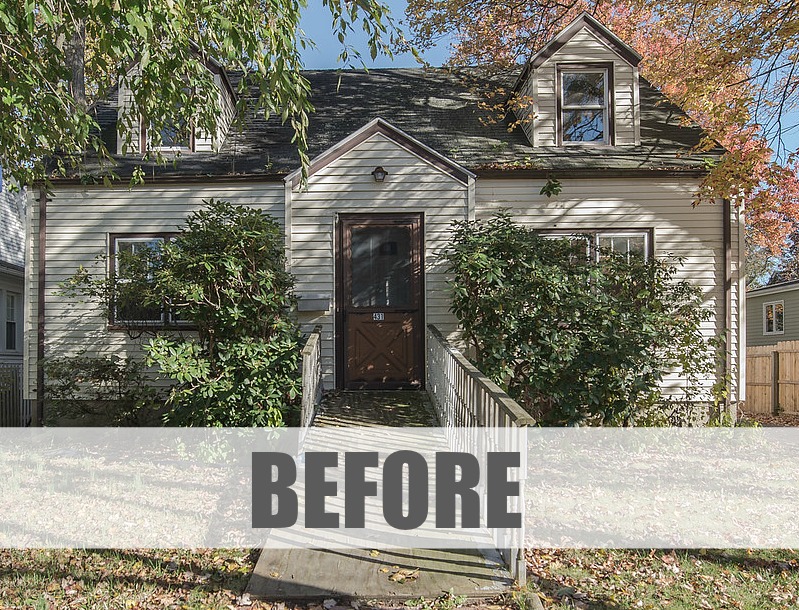 This small Cape in Connecticut was built in 1947 and, bless its heart, had seen better days.
Athena Bohm wrote me about it, saying it had become "the worst house on the block."
But after she spent six months remodeling it with the team at Blue Sky Designs, it's one the neighborhood can definitely be proud of. Take a look!

A Small Cape Remodeled in Connecticut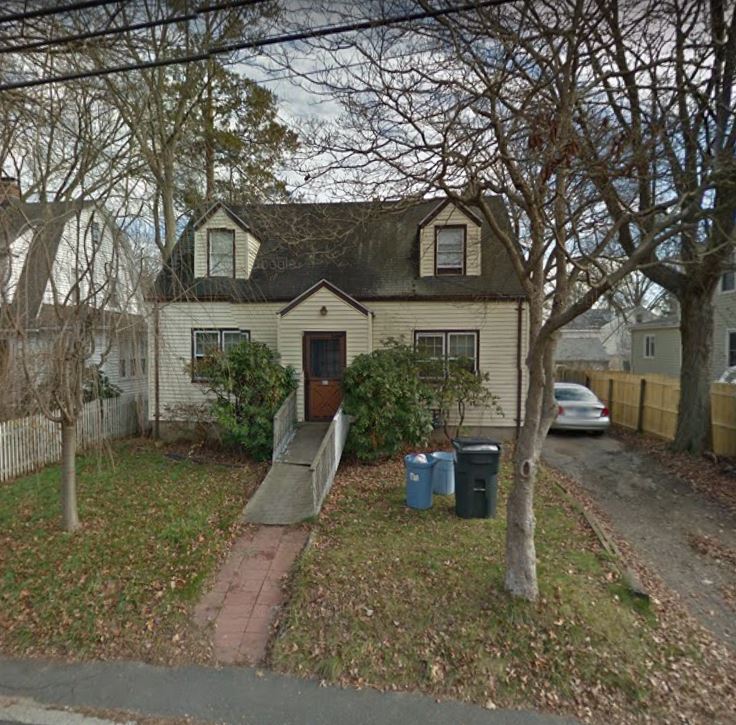 After its makeover, here's how the front of the house looks today: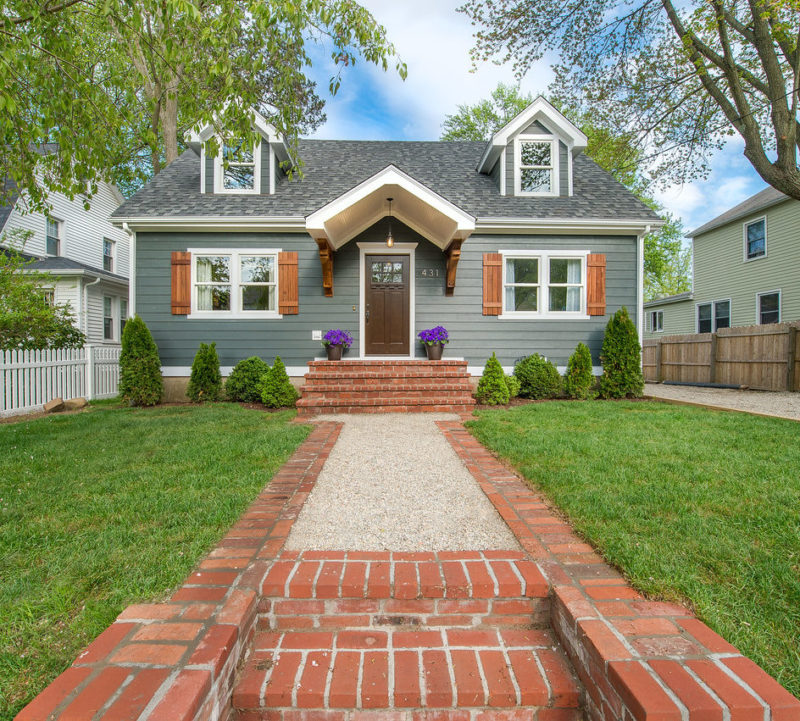 The Living Room: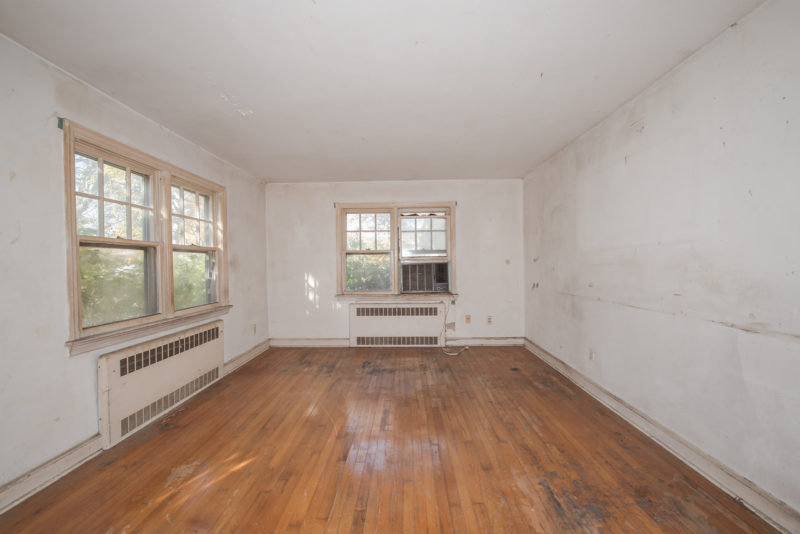 Athena says she wanted to blend the old with new and maintain the charm of the 1940s-era home.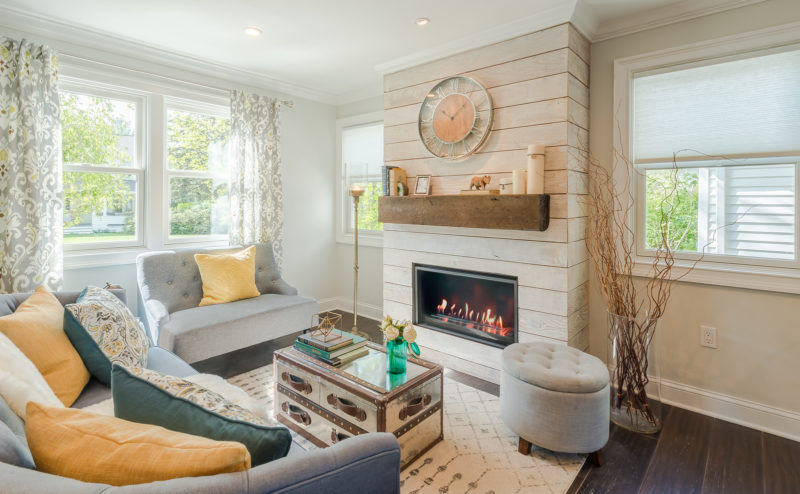 She added the fireplace and wrapped it with white-washed shiplap.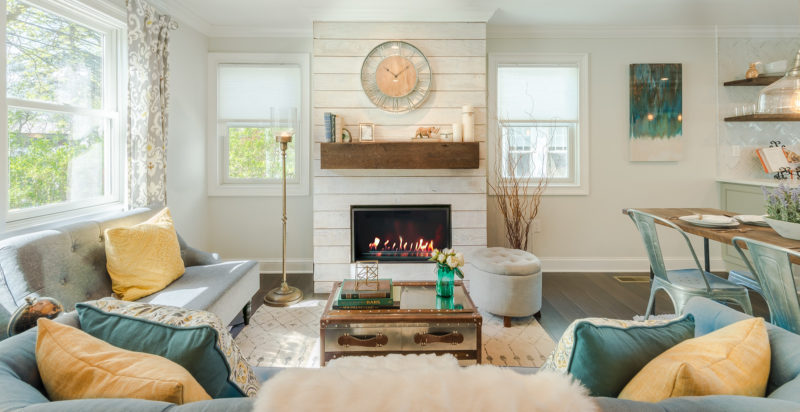 Some wood found in the backyard was repurposed to create a floating mantel.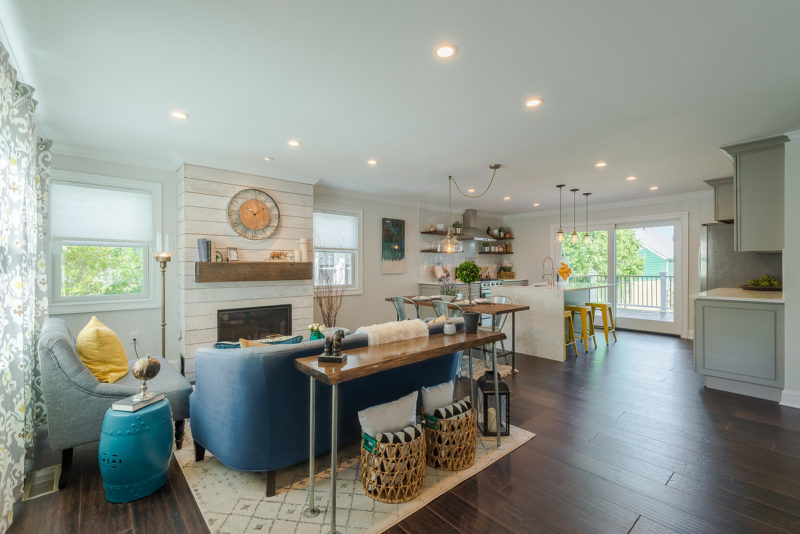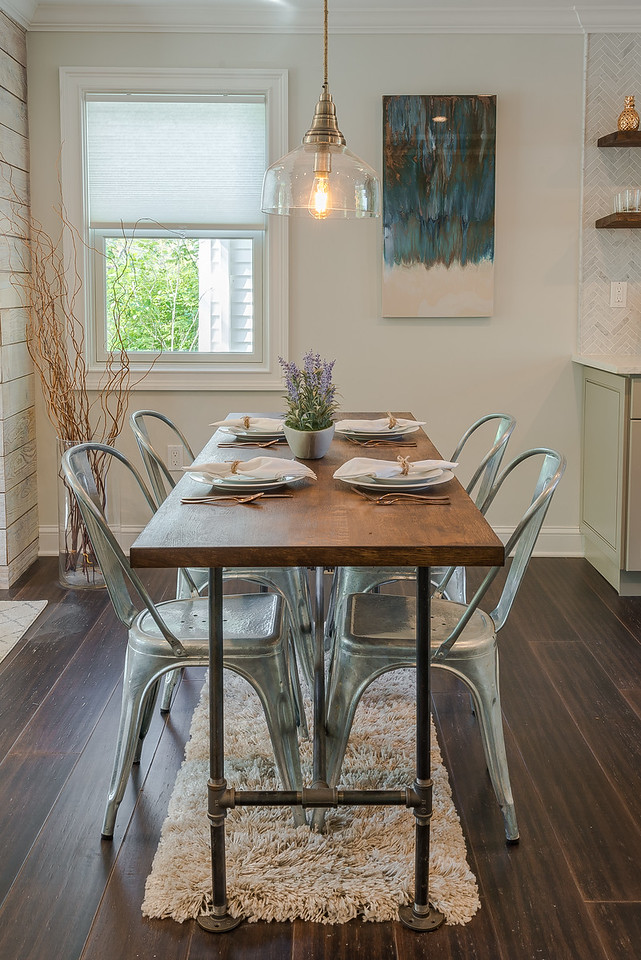 The Kitchen: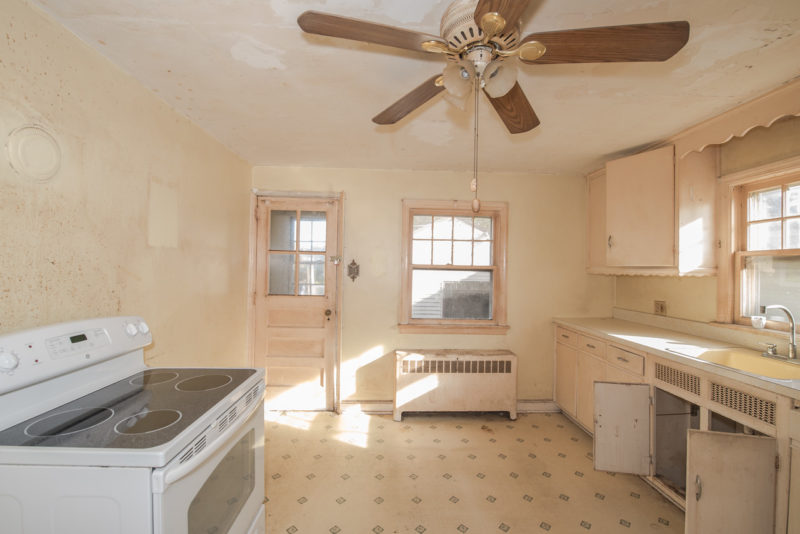 The living room and kitchen are now open to each other.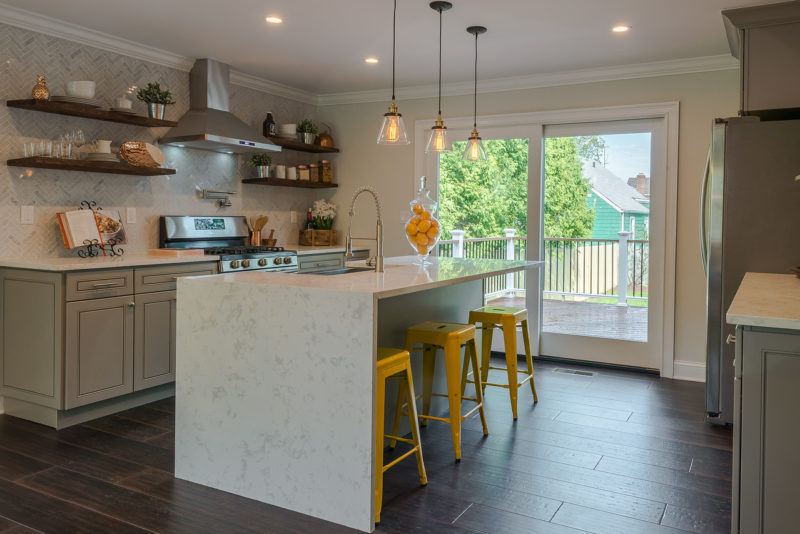 The kitchen has herringbone marble tile on the walls and a waterfall Quartz countertop island.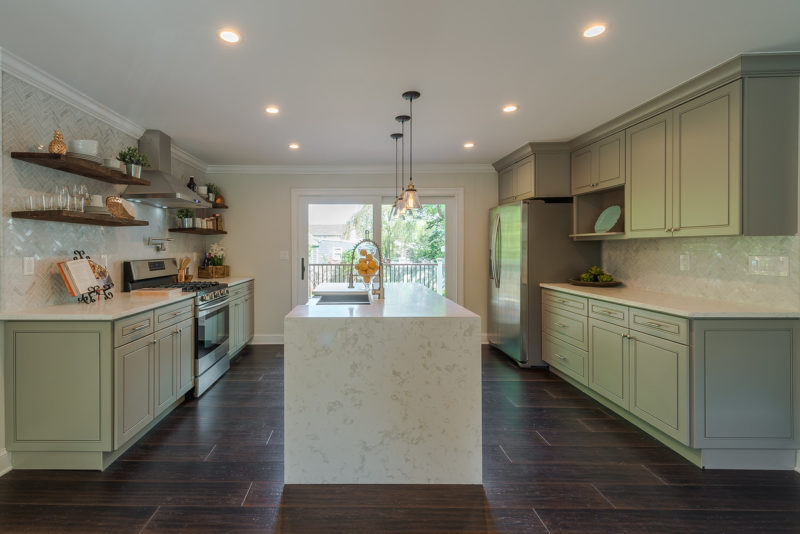 The floating shelves in the kitchen are made from 100-year old barn wood.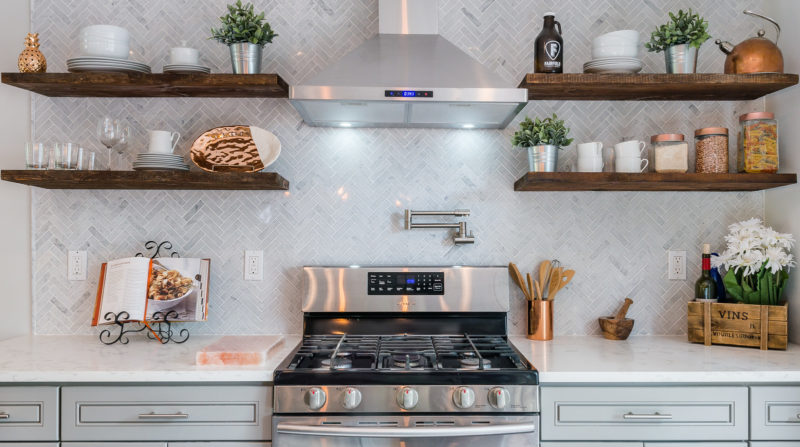 The house has about 1,200 square feet with 3 bedrooms + 2.5 baths.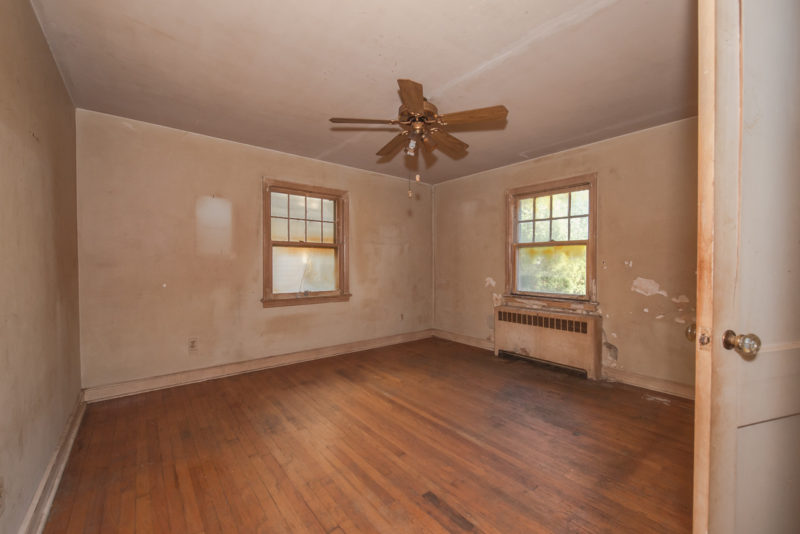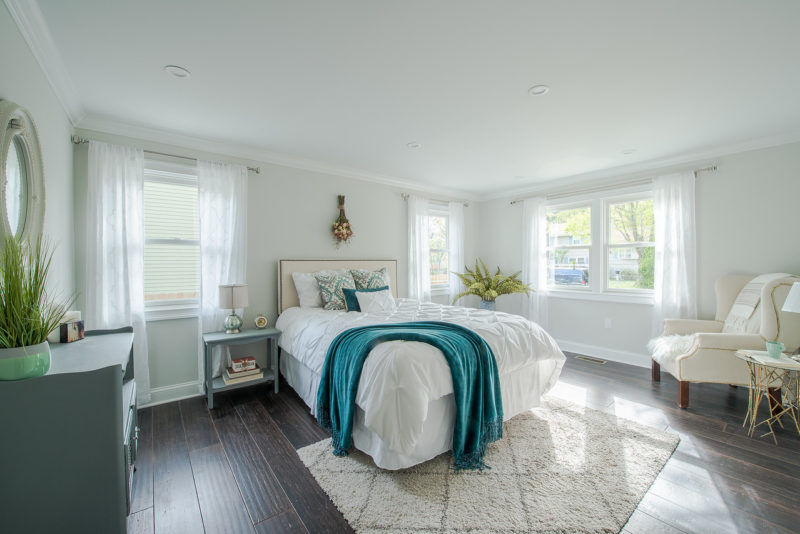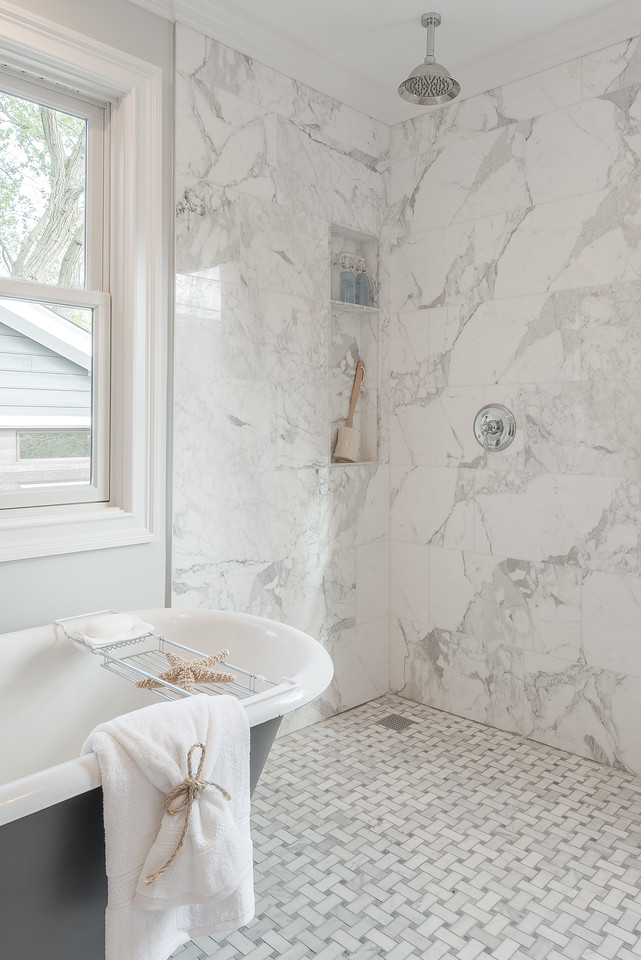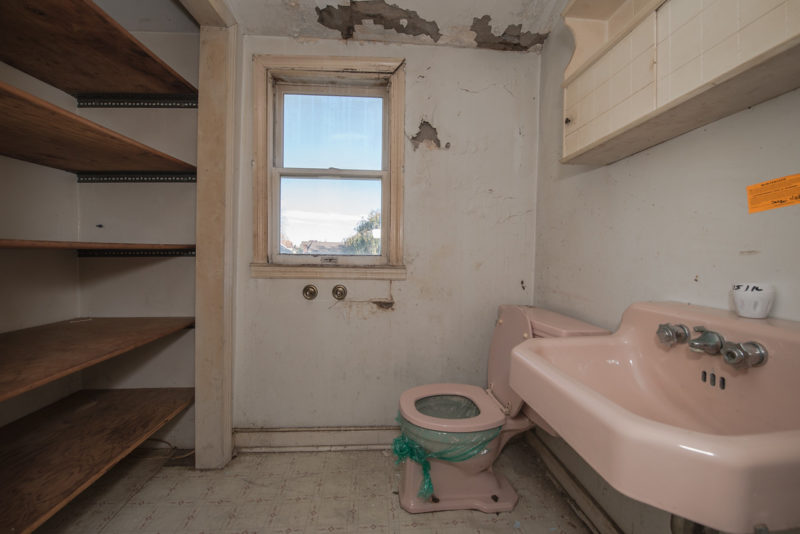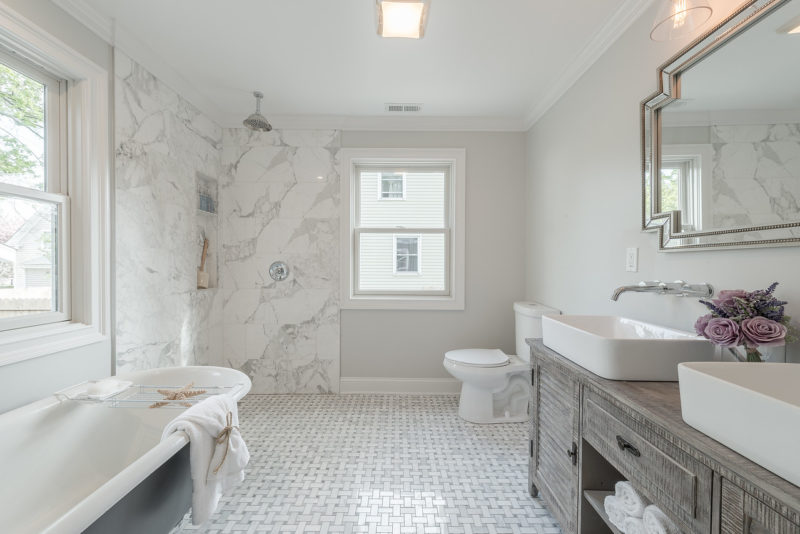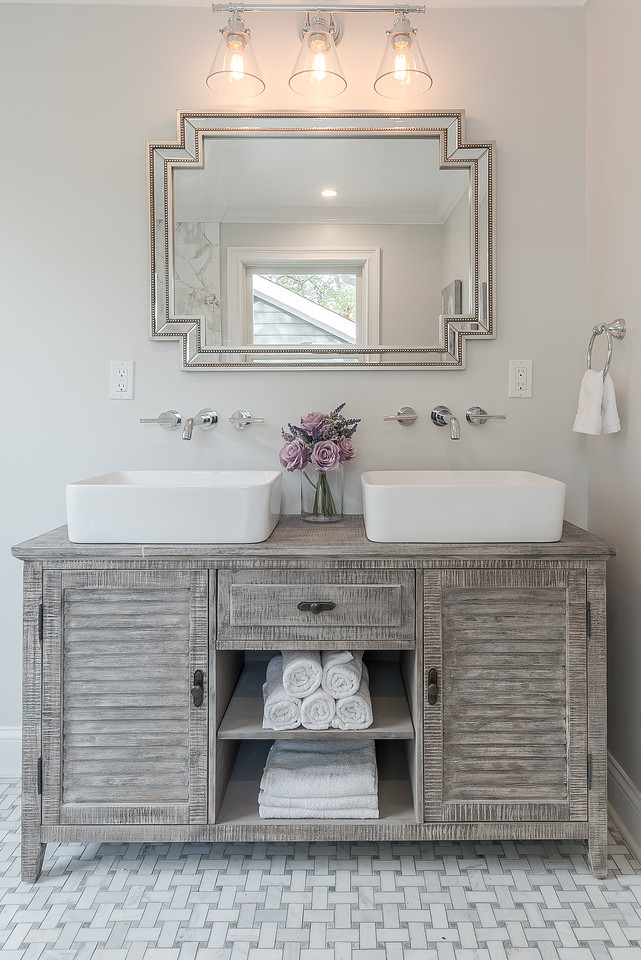 Upstairs: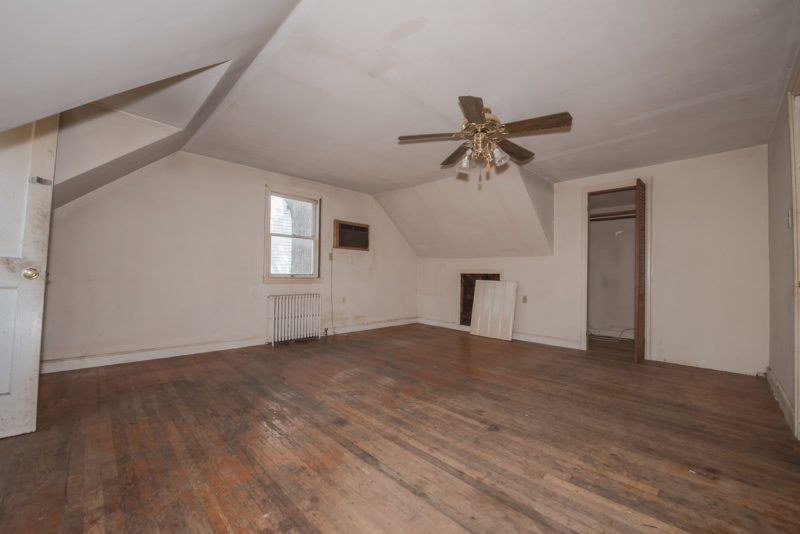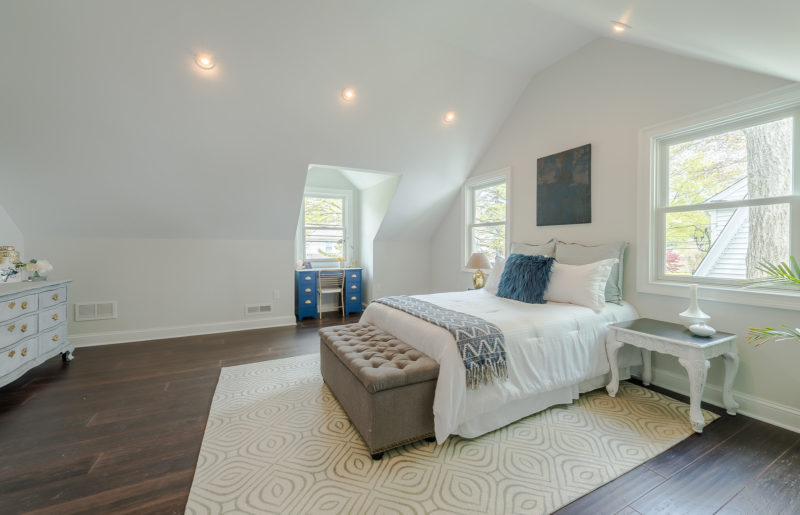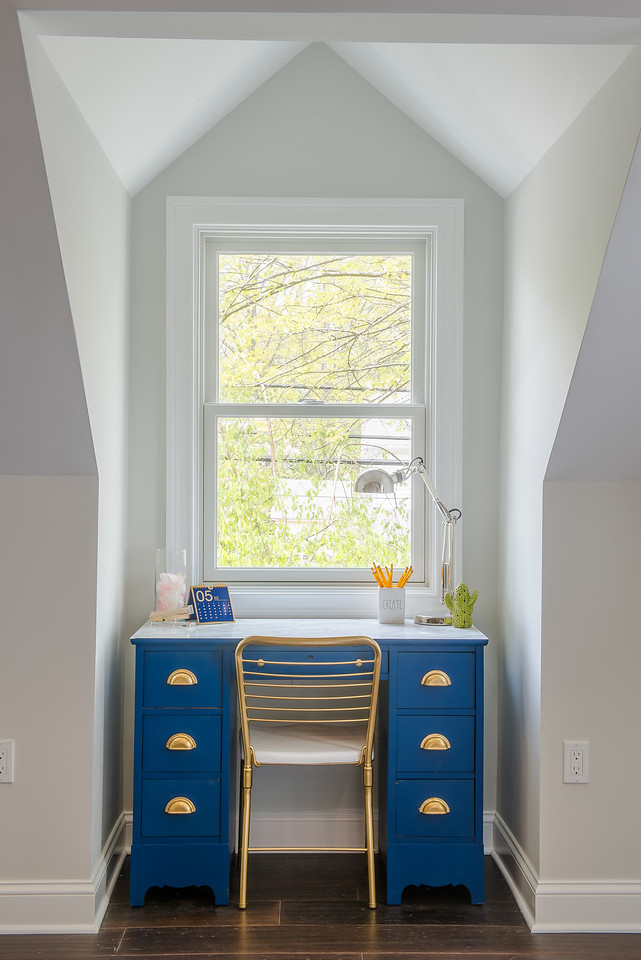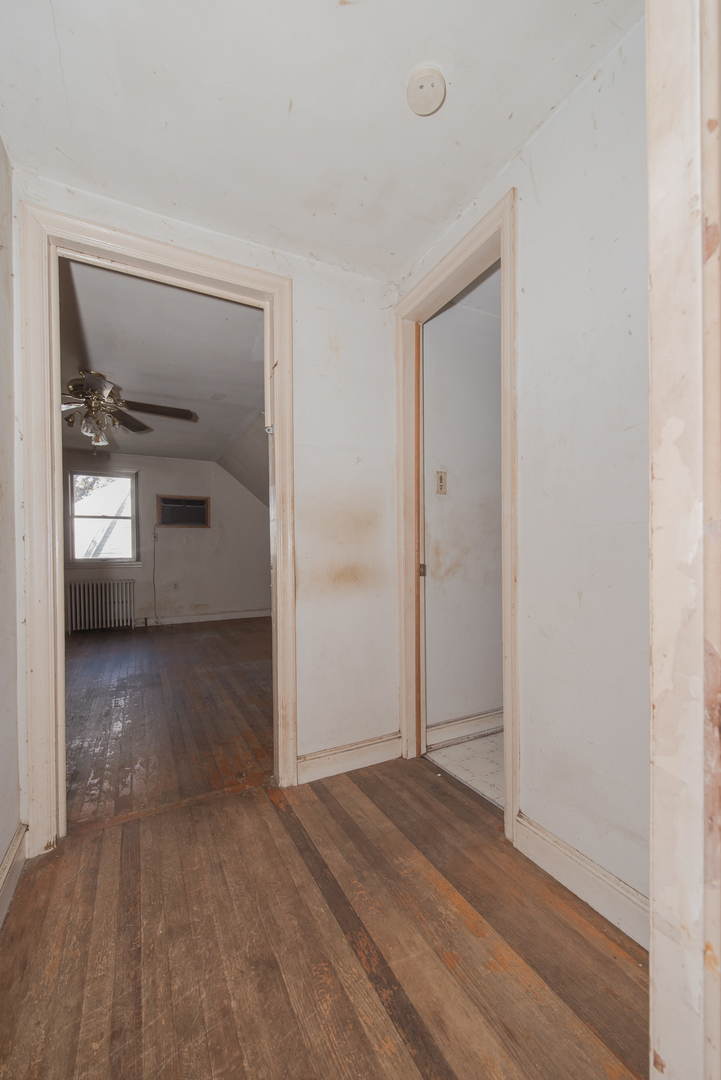 The Upstairs Bath: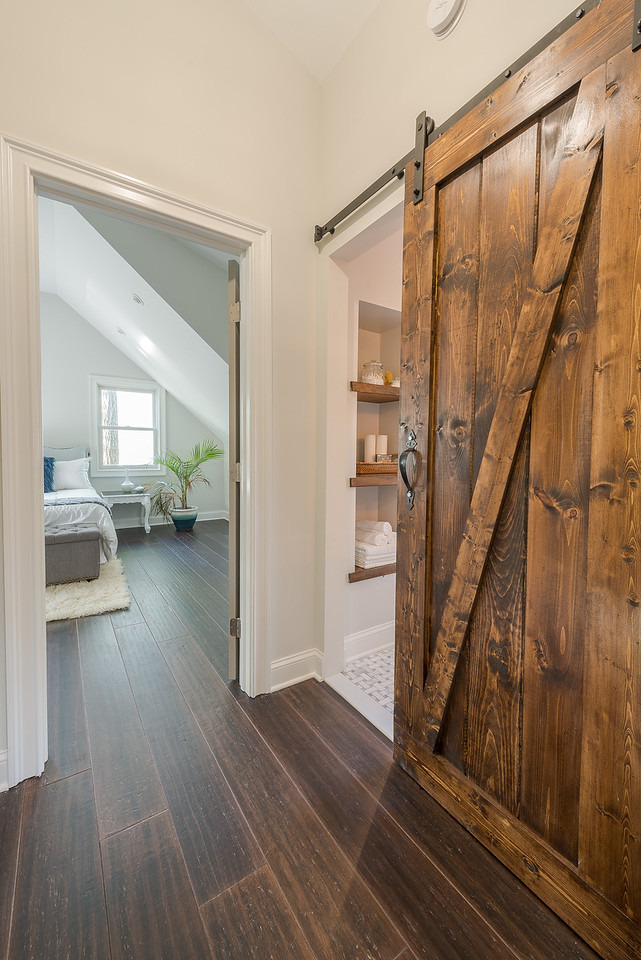 In order to cut costs, Athena found marble on Craigslist for less than half the price of retail.
She also stained pine to create the shelves and built a bathroom vanity out of a side table.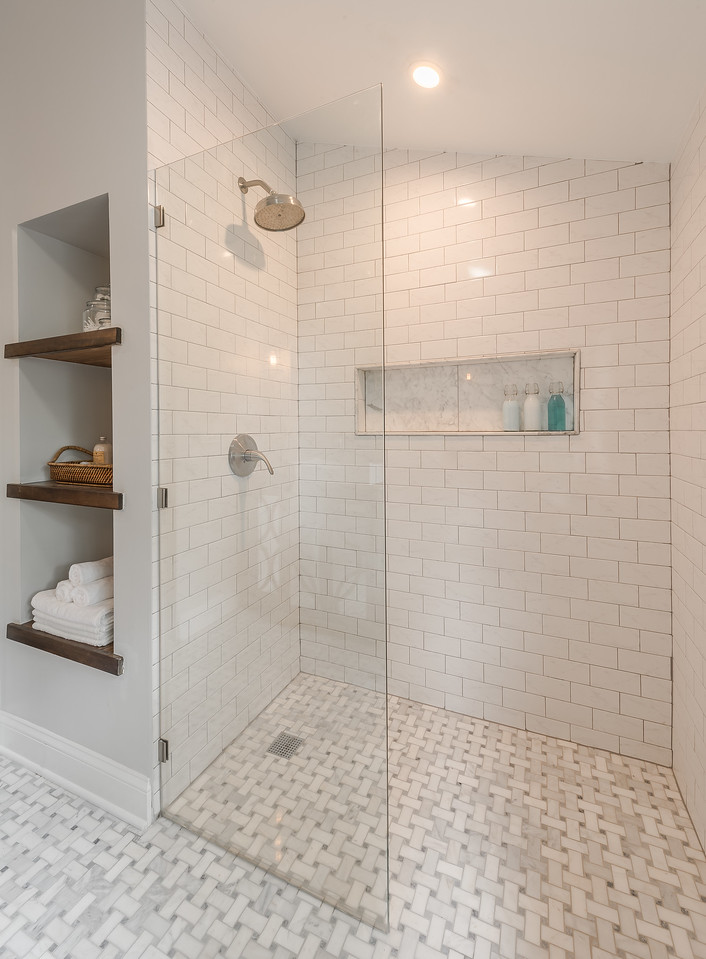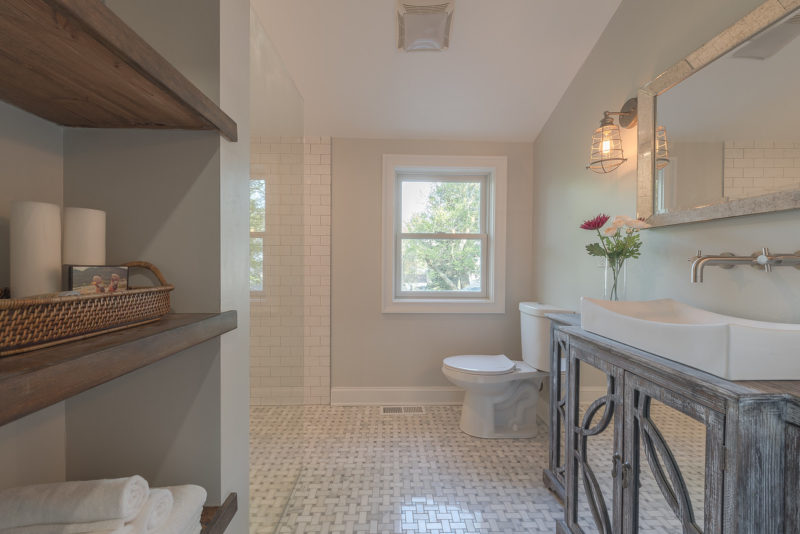 The Backyard: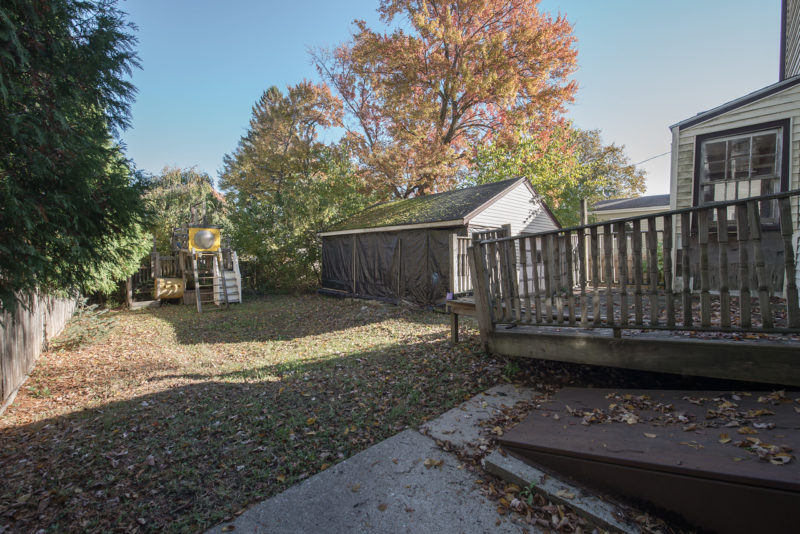 Even the garage looks charming now!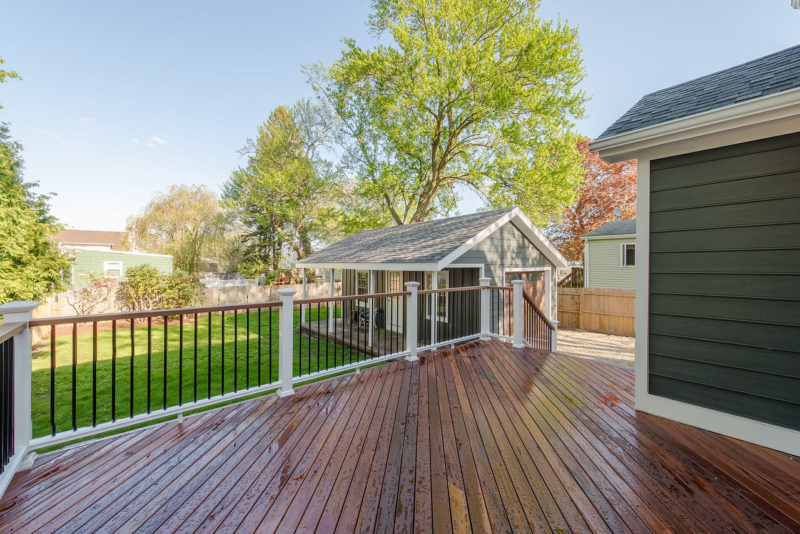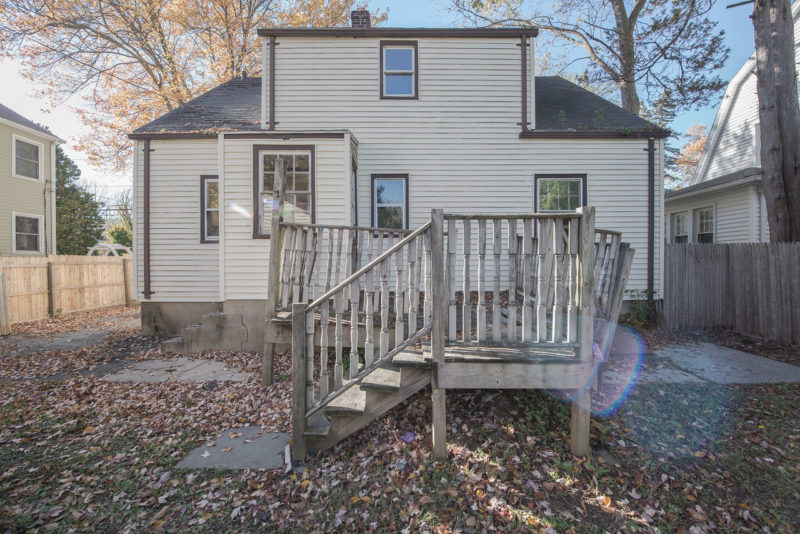 The house is on the market in Fairfield, Connecticut.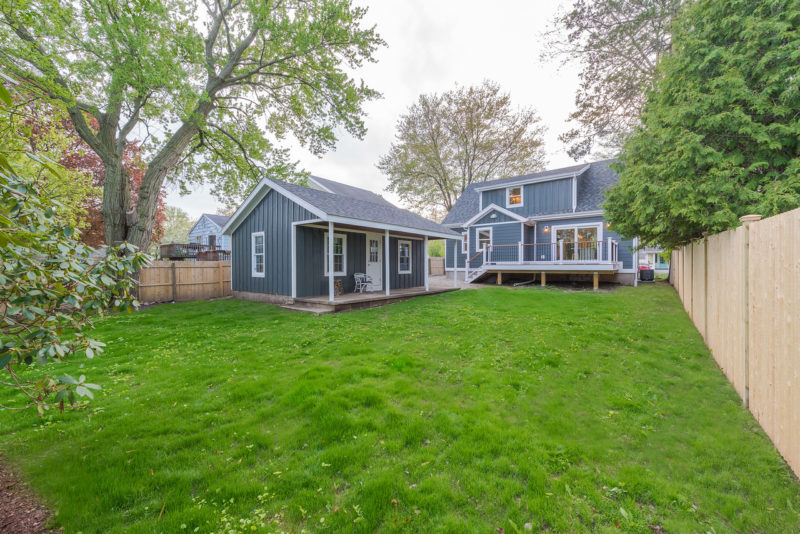 The listing says:
Completely renovated and remodeled cape in convenient Fairfield location! From the finest materials to the detailed finishes, the house is picture perfect inside and out. Everything is either new or completely updated from the roof, plumbing, siding, flooring, insulation, electrical, deck, central AC and many other designer highlights that you must see for yourself.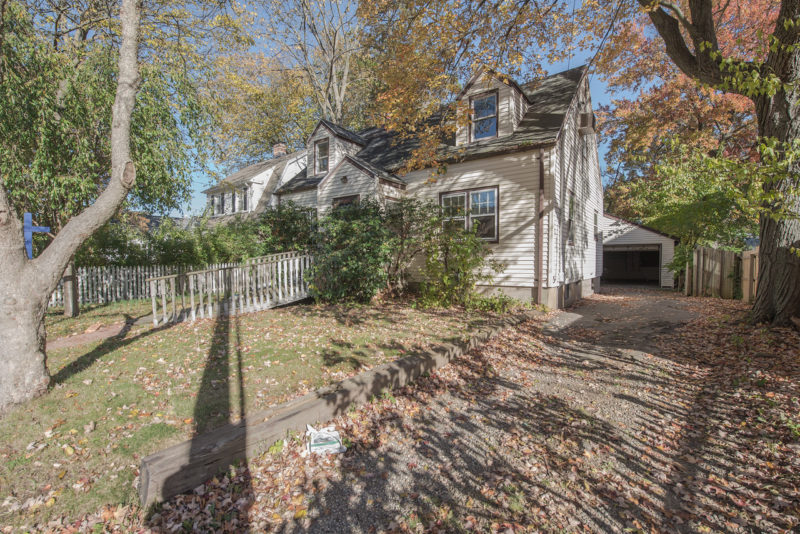 "With its open and airy design, this home feels larger than the square footage would suggest. The fully finished basement adds another 500 square feet of living space. Beautifully landscaped property with an inviting deck, perfect for relaxing and entertaining."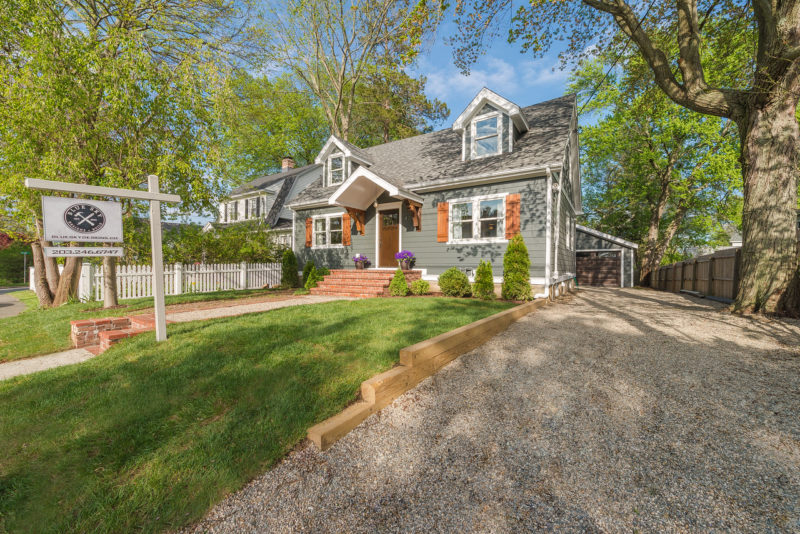 It's nice to see this great little house getting a fresh start. Now it's ready for a new generation of homeowners. Thanks to Athena for sharing it with us!
For more photos and information, check the listing