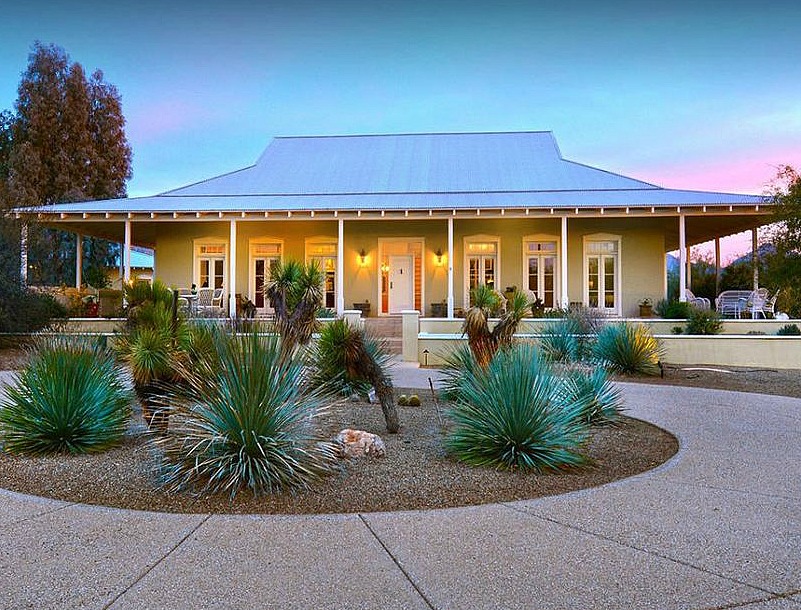 This one's for those of you who are tired of the all-white trend in decorating.
When a reader named Elizabeth sent me photos of her colorful Australian-style farmhouse for sale near Tucson, I immediately thought of you.
If you love color, then take a look!

A Colorful Australian-Style Farmhouse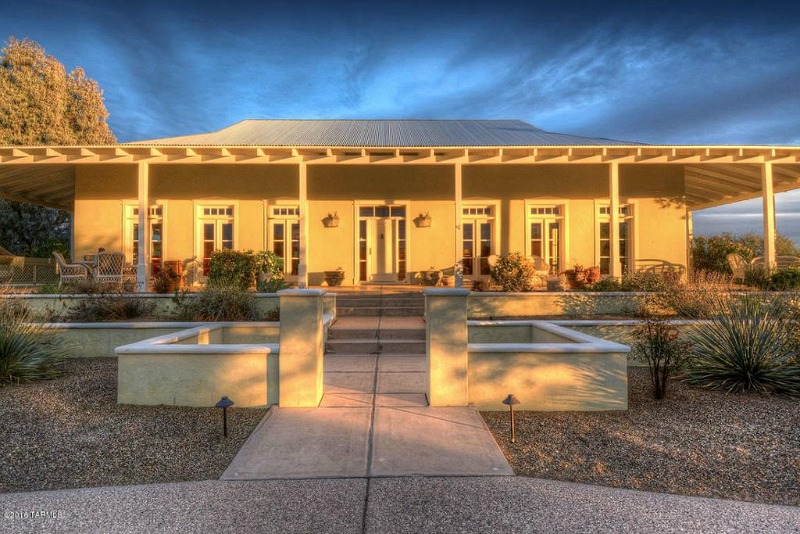 They nailed the look of an Australian farmhouse with that tall, wraparound, 3,000-square-foot veranda.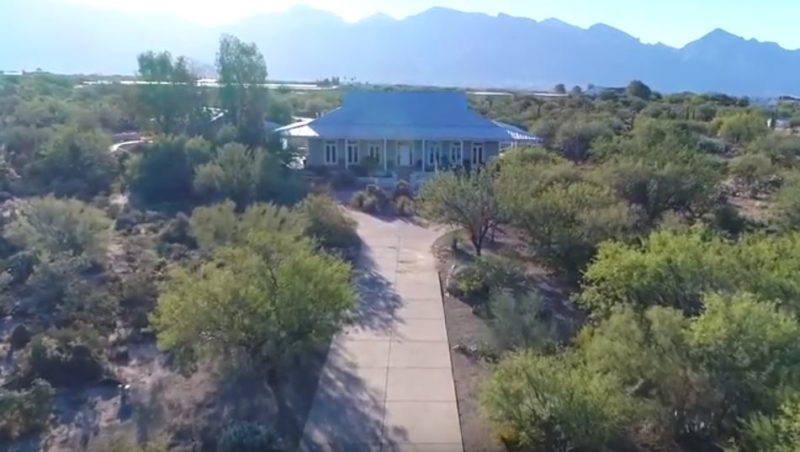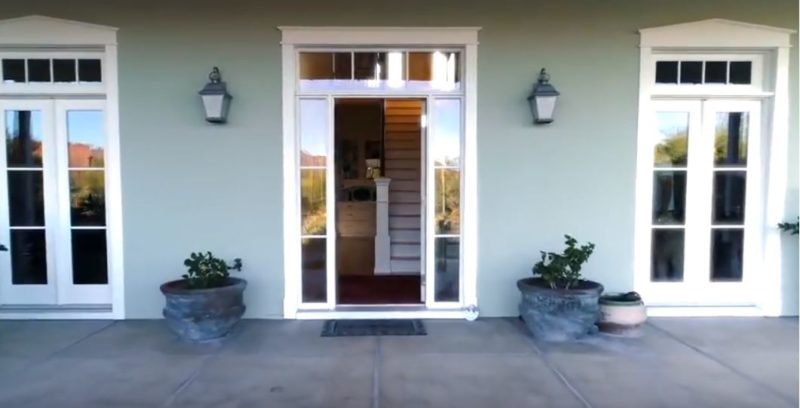 The listing says:
Fly right up to your home at La Cholla Airpark, a 7-acre estate with a private residential runway and breathtaking mountain views. Australian farmhouse exterior with wraparound veranda and Country French interior by award-winning designer Elizabeth Spengler. Exquisite foyer with grand staircase, wood-plank floors, high coffered ceilings, and walls of windows.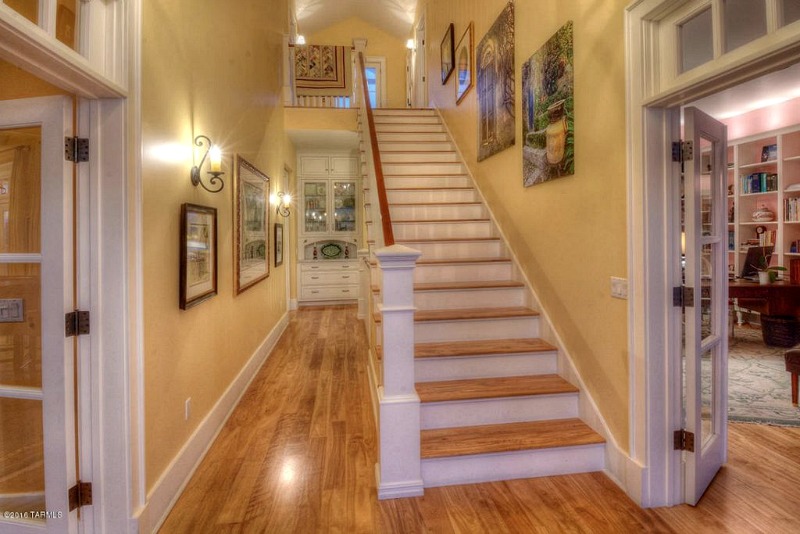 Elizabeth, a designer, grew up on a dairy farm in Wisconsin. Her husband Robert is a builder, and when they were designing this home, she was inspired by her memory of "warm and cozy places, comfortable and cheerful gathering spots for family and friends."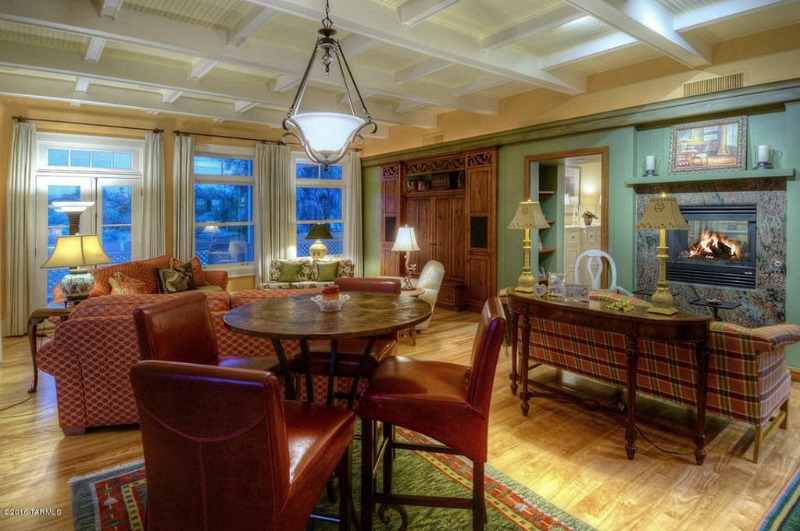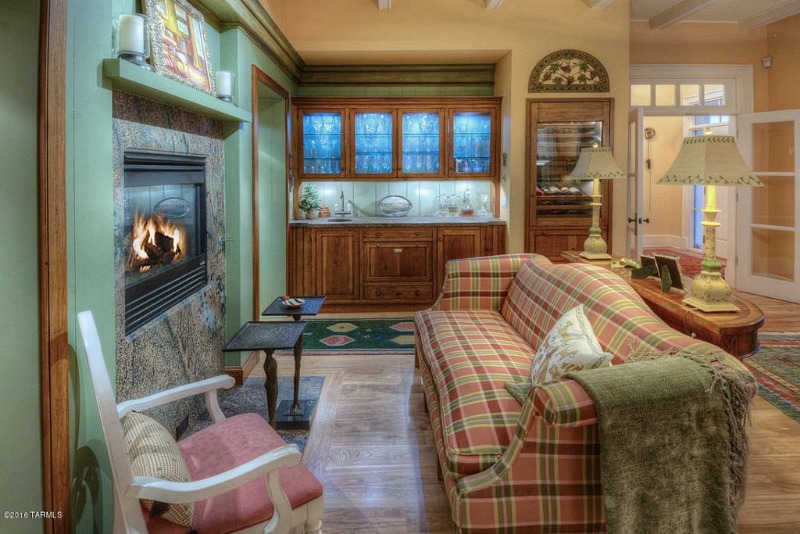 They wanted it to look like an Australian farmhouse "with a touch of the West Indies" and lots of color.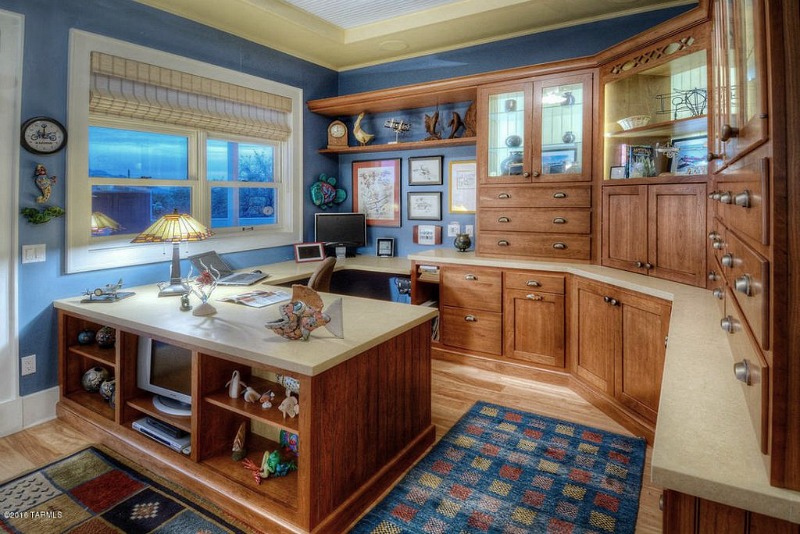 "I'm surrounded by beiges, browns and whites all day, which many clients favor," she says. "I get bored with them."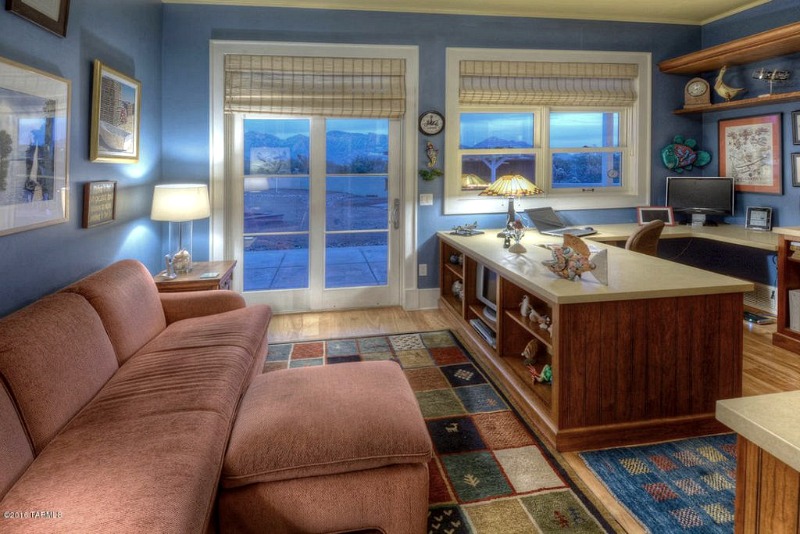 The house has 3 bedrooms + 4 baths.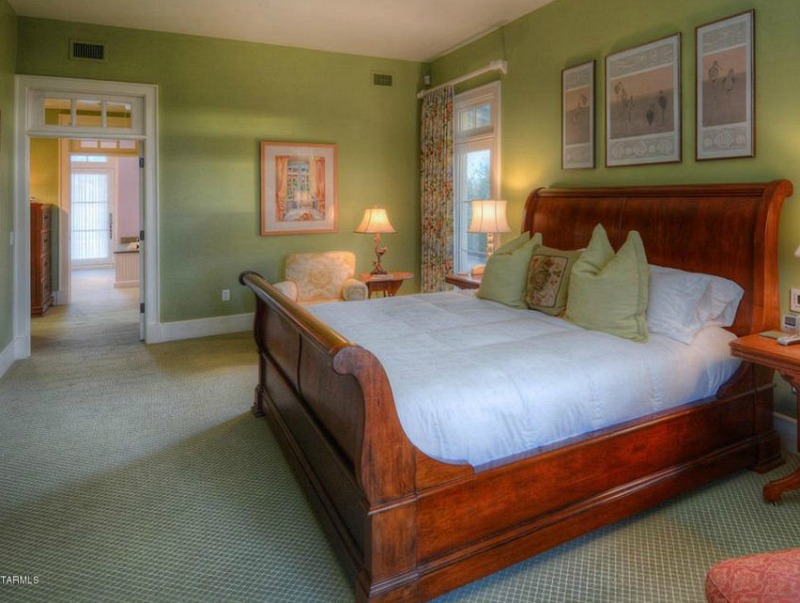 The bathroom mirrors were framed in iridescent mosaic glass: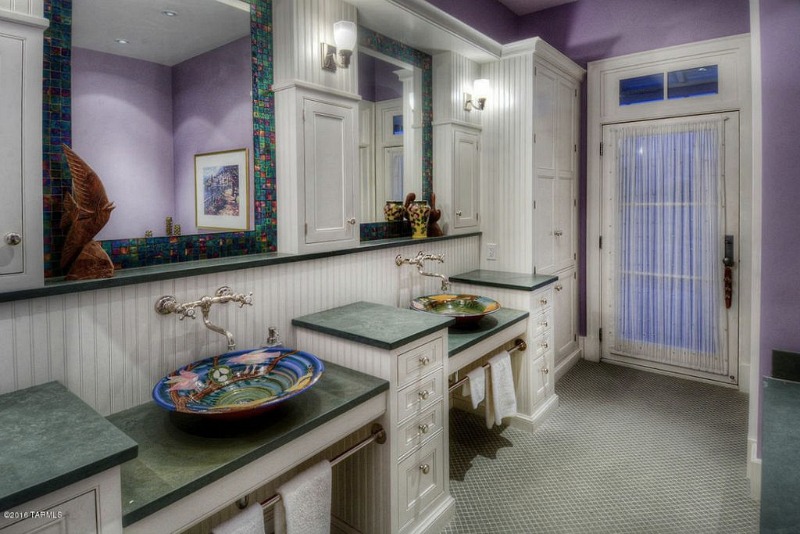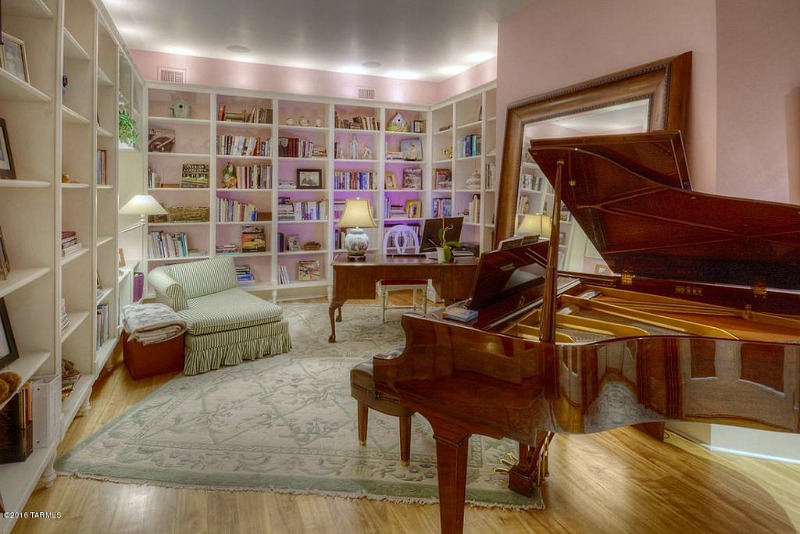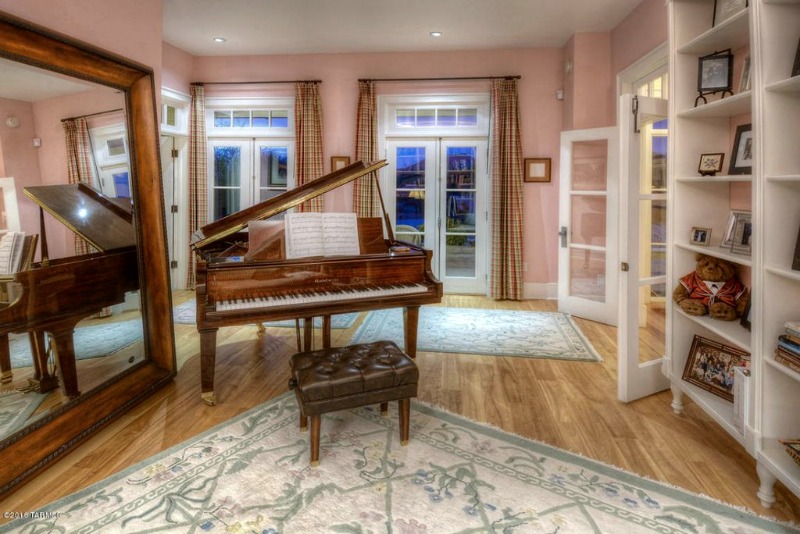 The listing says:
Gourmet kitchen with carrara marble and French countertops, top-of-the-line appliances, Wolf Range, breakfast area with fireplace, and beamed ceilings.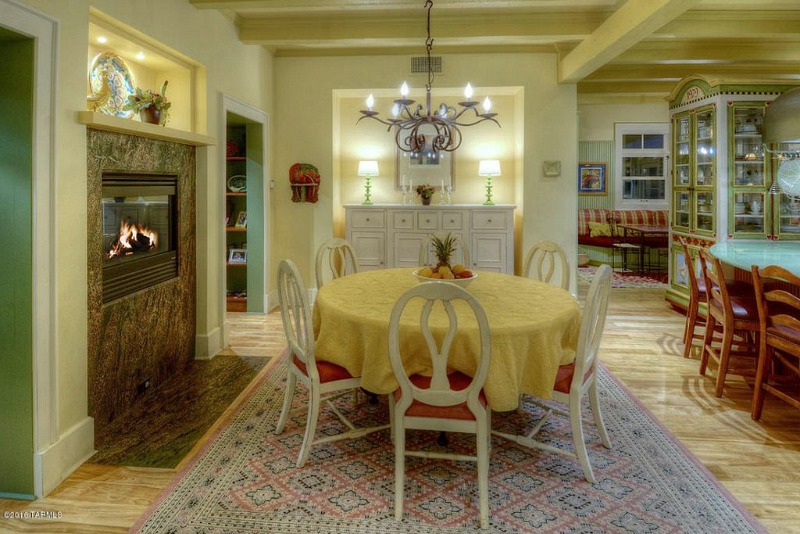 I had never seen a kitchen quite like this one.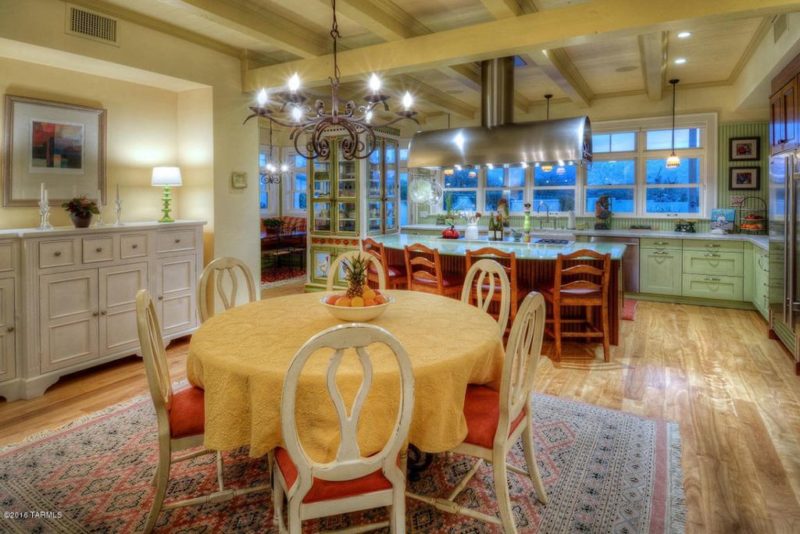 In place of upper cabinets on the main wall, they installed a large armoire in the center of the room.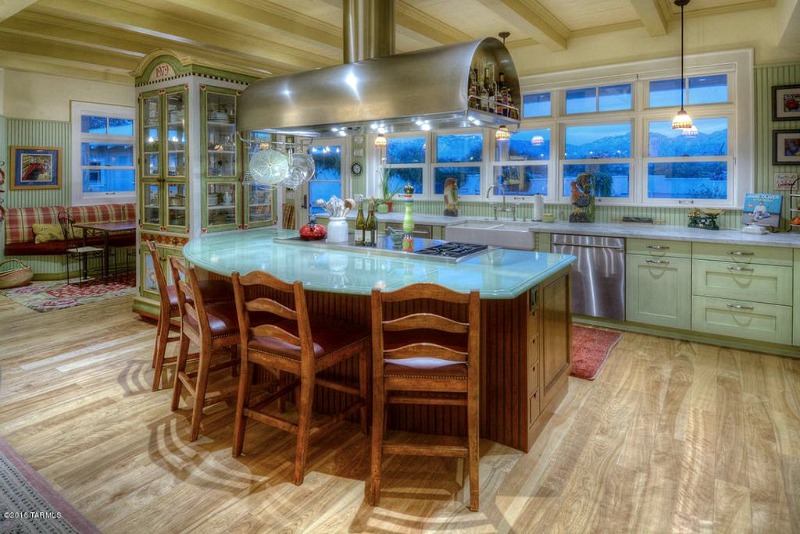 The wall of windows offers mountain views.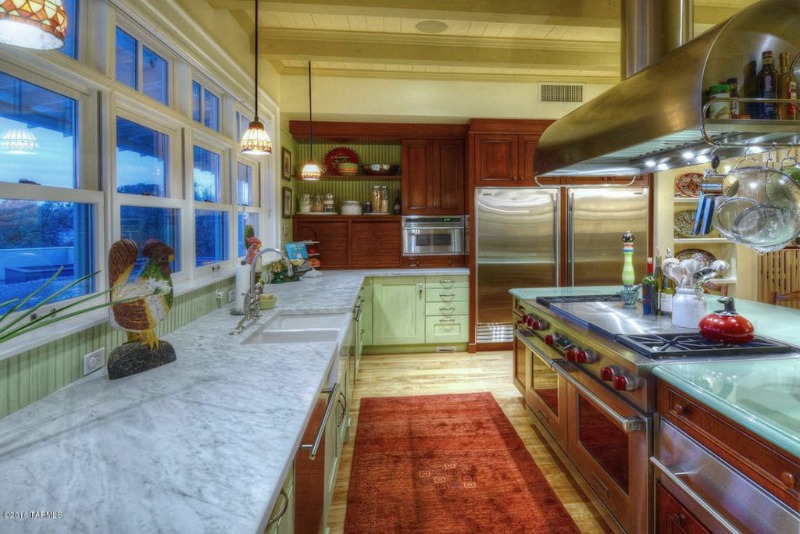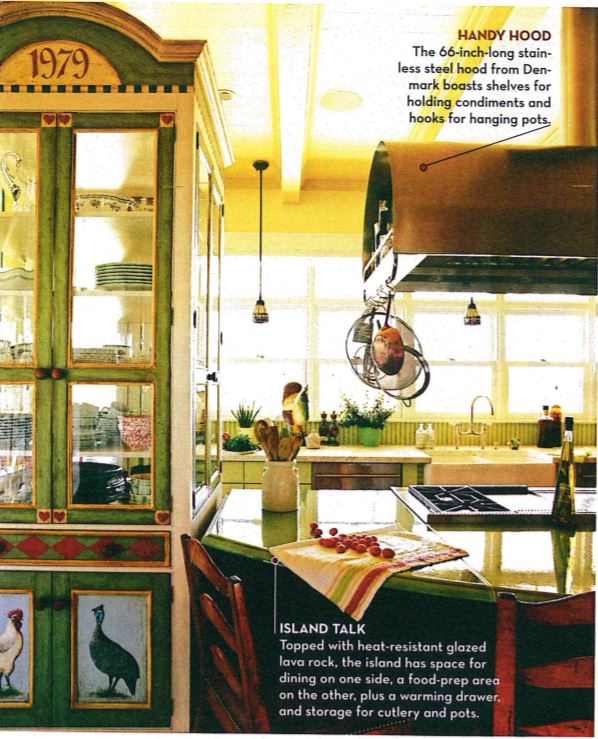 The armoire was painted with personal details like the homeowners' initials and the date they were wed.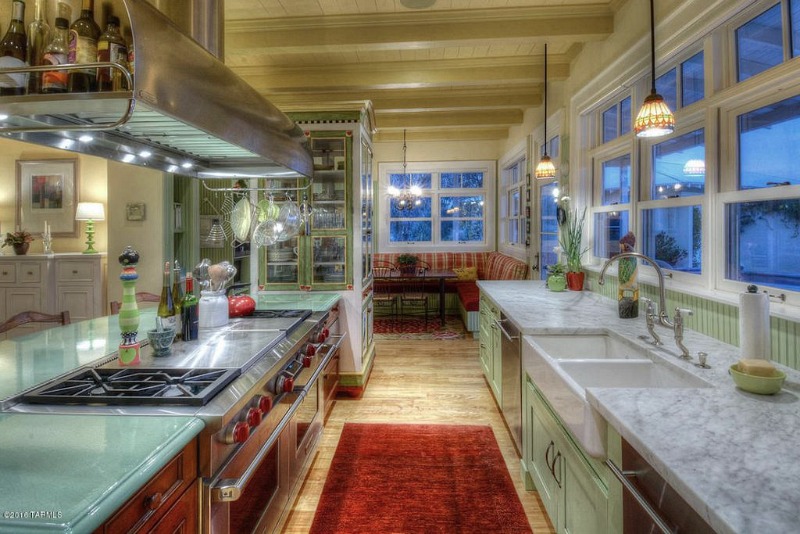 The cozy banquette seating area has a recessed, brushed-steel fireplace in the corner: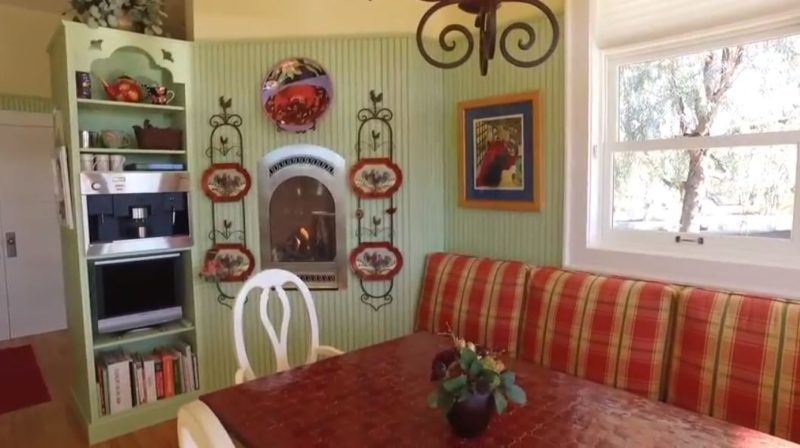 "My mother and grandmother would have loved my kitchen," Elizabeth says.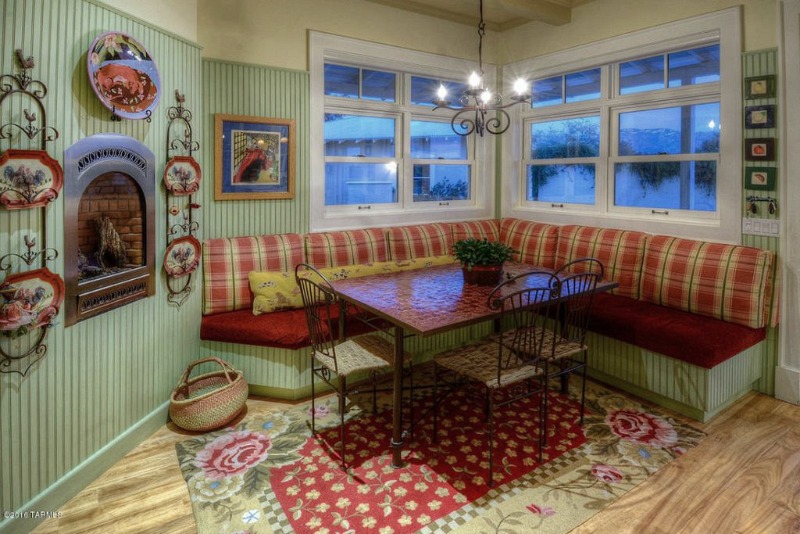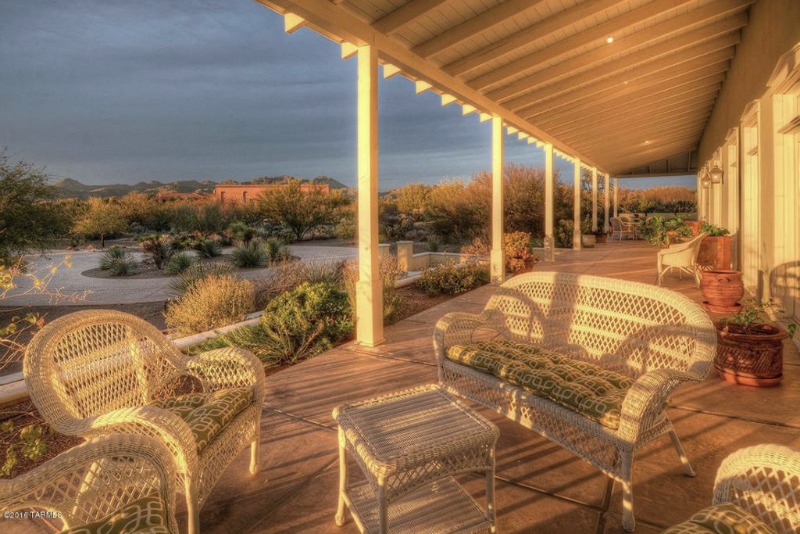 She adds, "It's a fabulous place to live." And I believe her! 🙂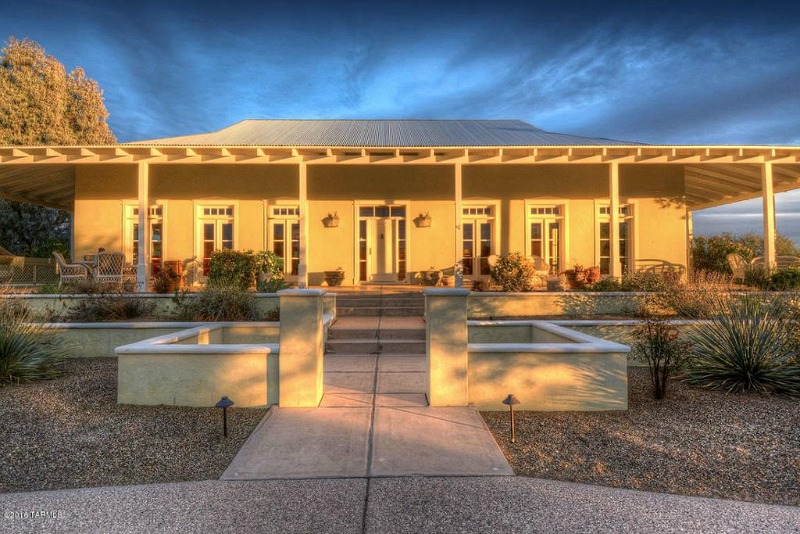 To top it off, there's a 5-car garage and a taxiway to the runway.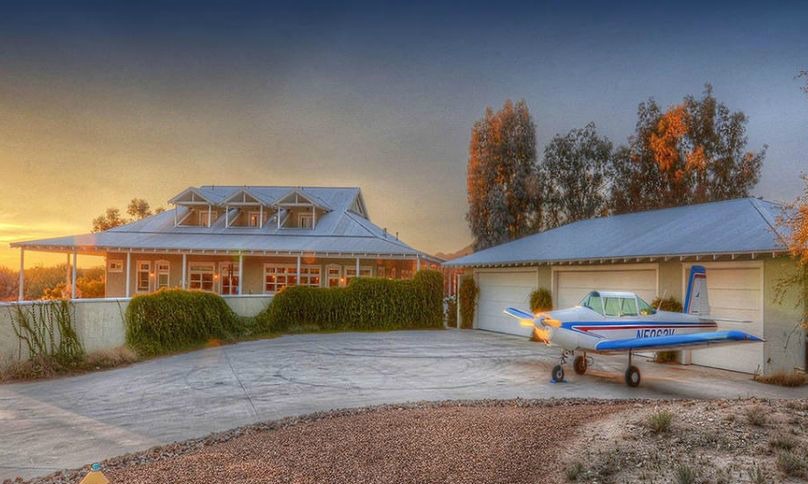 Check the listing for more information (photography by Brad Holt)

2018 Update: It is now listed with the Brenda O'Brien Team.