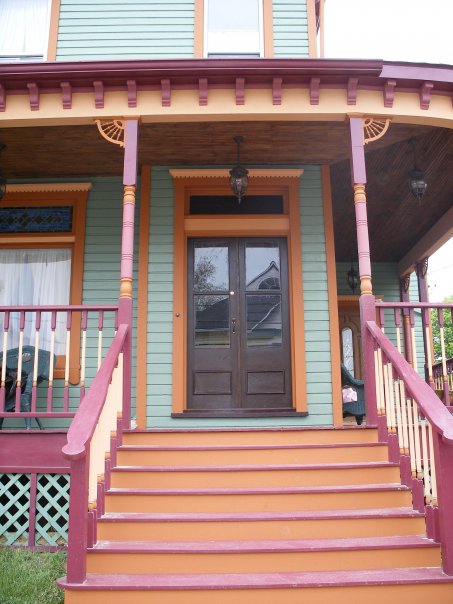 Readers send me the most interesting e-mails!
I recently heard from Renée, who wrote, "I found your blog because I caught a stranger outside taking pictures of my recently renovated 1890 Victorian. I asked her what on earth she was doing, and she blushed and directed me to this blog. I had to laugh because I have done the same thing!"
Now I want to know which of you was the one taking the pics? 'Fess up!
Renée also sent me photos of the exterior of her house, before and after they restored it. Check out this one taken of it in 1912 as a parade was passing by: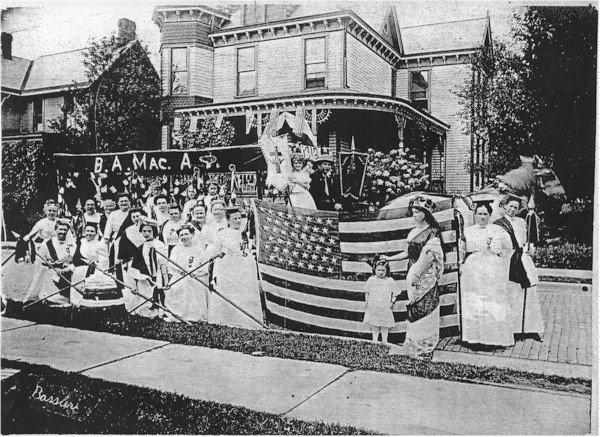 The women in the parade were members of an auxiliary known as the Ladies of the Maccabees.
By the time Renée bought the house, it had endured several unfortunate remodels. Half of the original porch had even been hacked off, as you can see in the photo below. She says, "The tacky vinyl siding made it look like Barbie's Dream House."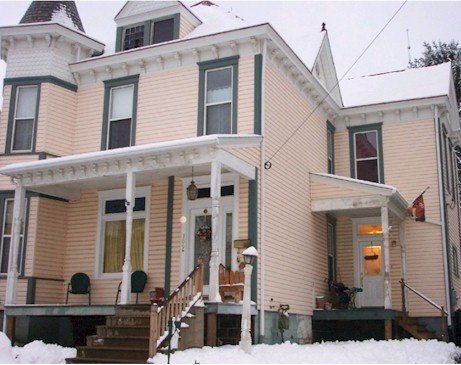 They had their job cut out for them. They proceeded to remove all the siding and repair, restore, and paint the original wood siding. She says it was in remarkably good shape underneath.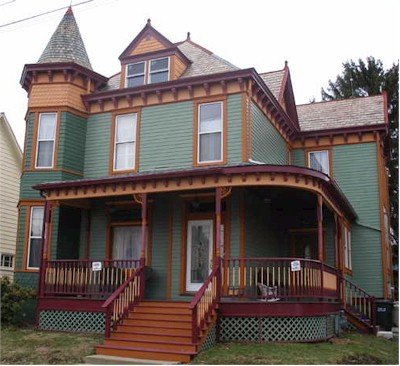 This photo (above) was taken while the renovation was in progress, and before the 1980s door was replace with the ones you saw in the top photo. But you can see that they restored the original wraparound porch that connects the two doors.
They found the "new" doors in an antique shop (below). Renée says, "Under the original hardware they were dated 1865, so they are a little bit older than the house, but they fit perfectly so we can't complain!"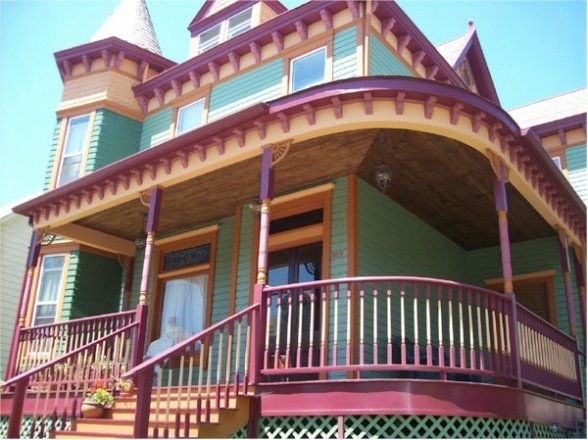 She planned to paint the porch ceiling haint blue but learned that the Victorian tradition in their area had been to stain them instead.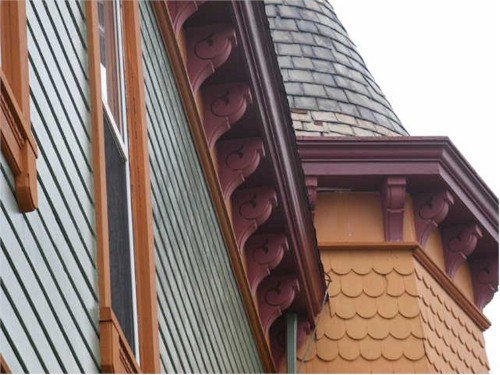 The roof is the original slate from 1890. "We've never had a leak or problem. They don't build them like that anymore!"
The corbels, fishscale shingles, and cedar shakes are all original to the house, too–most were almost completely intact under the vinyl siding. Amazing. Their contractor Tom hand-cut some of the corbels around the porch to match the original ones when they restored it.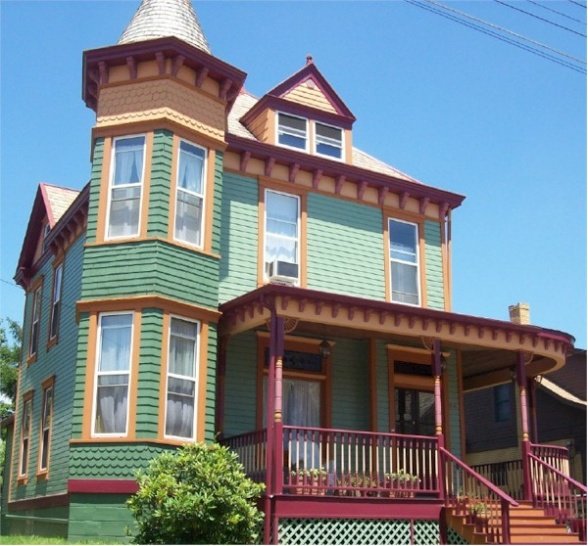 The tower doesn't extend to the 3rd floor, but it goes down into the basement. Renée says:
"The turret room in the basement is behind a door separated from the rest of that room and there is a creepy bin that looks like a coffin, but we think it must have been coal storage at some point. We still find pieces of coal once in a while although the house has been heated with a gas fired boiler for decades."
Thanks to her for sharing her house's story with us! I love hearing about where my readers live. 🙂