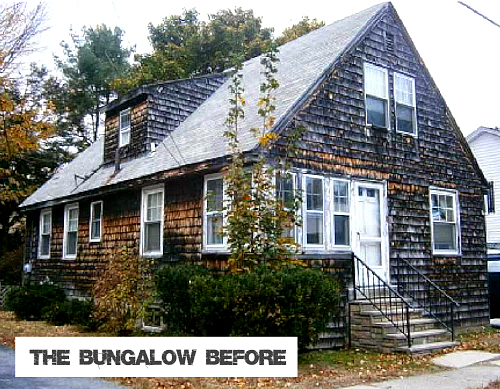 Laurel has done it again! We saw her turn a ranch into a 2-story, remodel a charming New Englander, and raise the roof on a Cape Cod.
So when she told me she just finished fixing up a bungalow that had been dubbed "The Eyesore" of its neighborhood, I was excited to see how it turned out.
Take a look at it now…

A Bungalow Makeover in Maine
Laurel says, "Our goal was to take a bland, nondescript 1920s bungalow and give it some Craftsman style with lots of architectural interest. With a new porch overhang, new siding, new roof, new windows new stair masonry and chimney — there's not much that hasn't changed here!"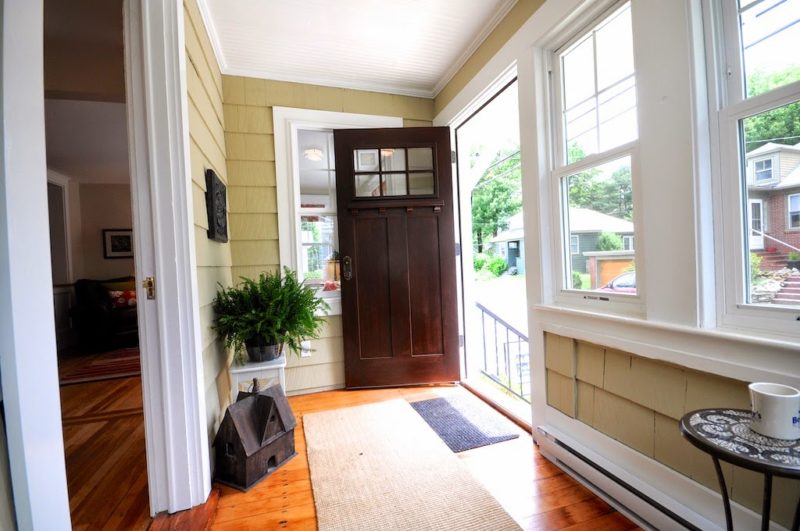 The front porch was a catch-all space before: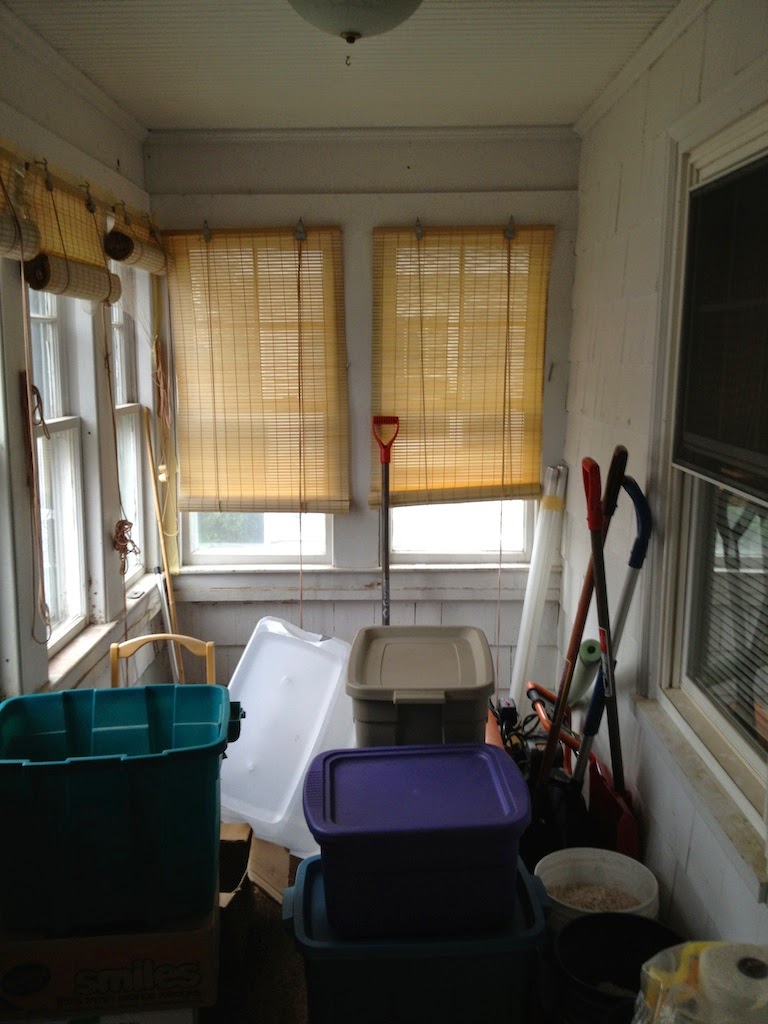 "By installing a new front door and swapping the door & window that leads from the porch into the house, we got a very usable, sun-drenched room. Perfect for reading the paper with a cup of coffee in the morning!"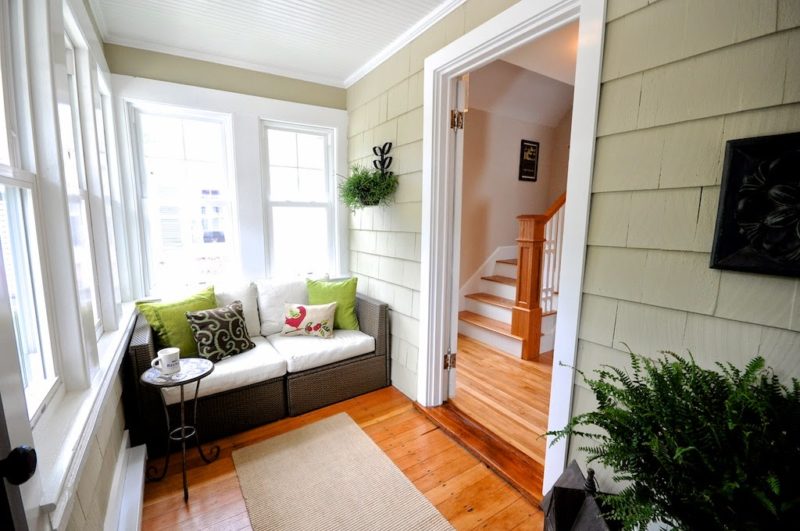 The Living Room Before: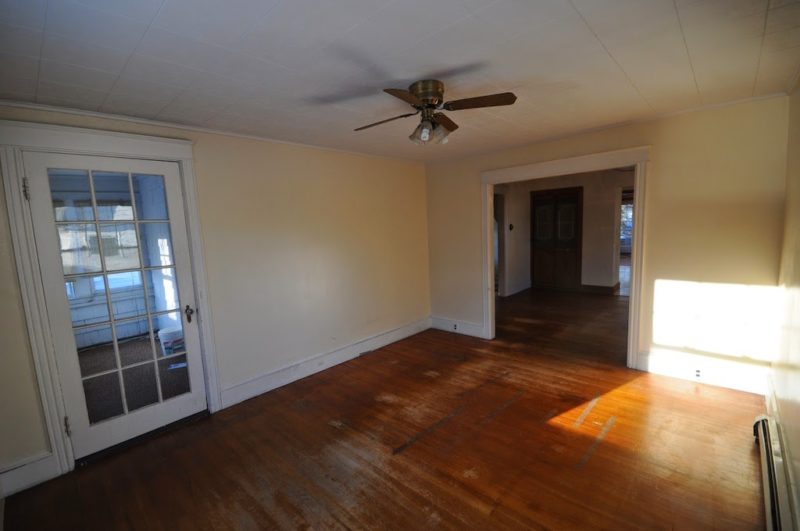 "The whole first floor got a dramatic makeover when we moved the front door and changed the first floor bedroom into a foyer with a new staircase to the second floor. It opened up the entire floor plan and gave us the opportunity to add some beautiful woodwork."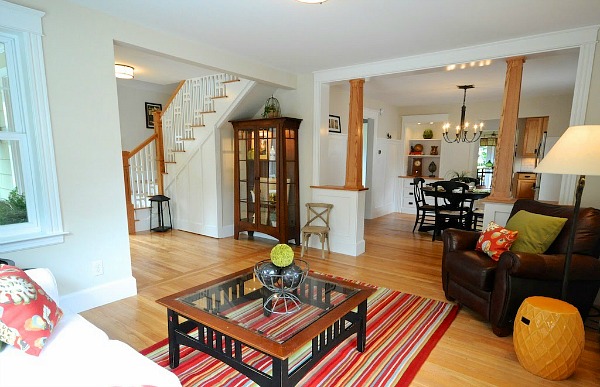 The entire panel under the stairs opens up like a door to reveal a hidden storage space: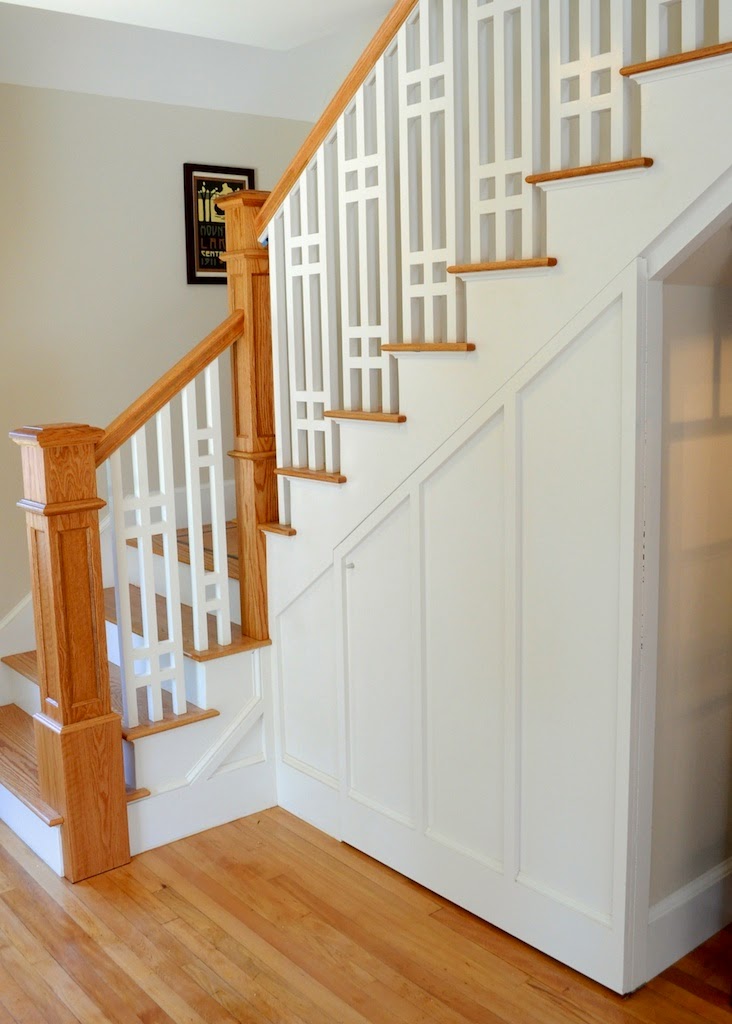 Bedroom Before: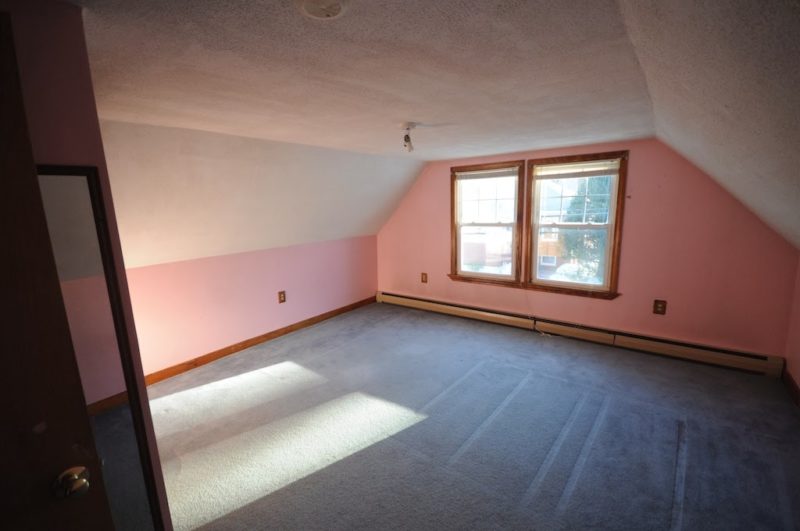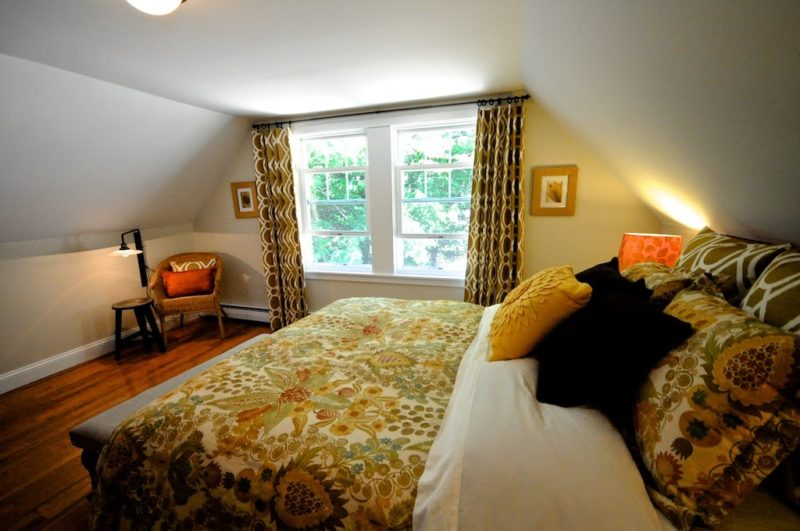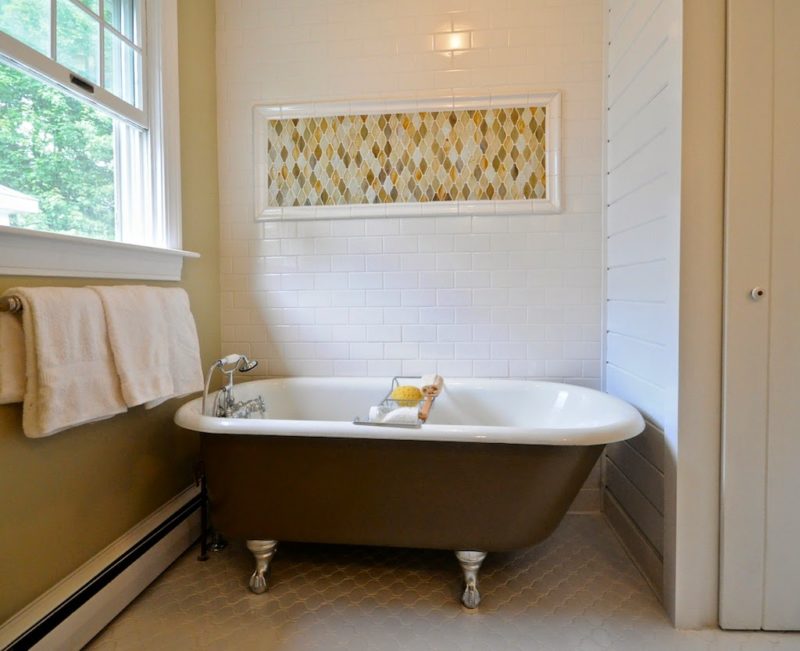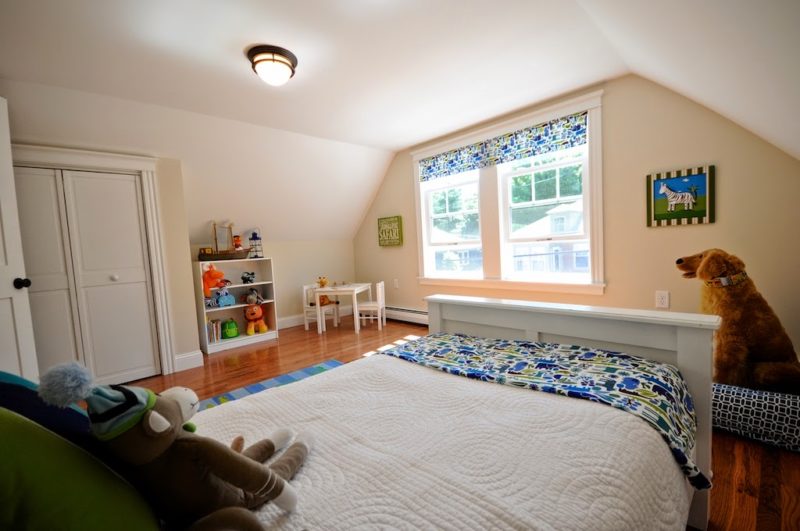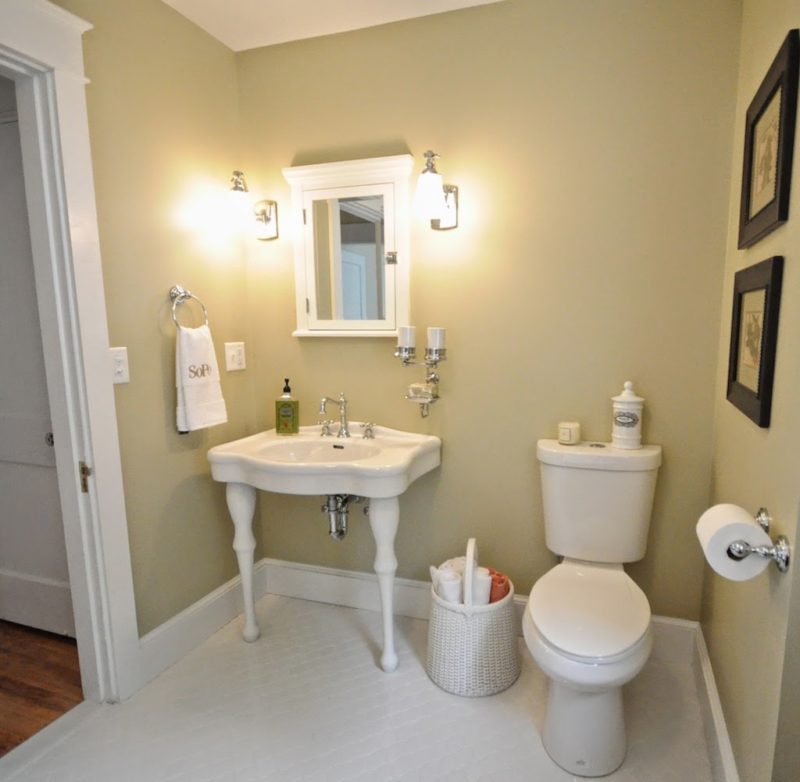 The Dining Room Before: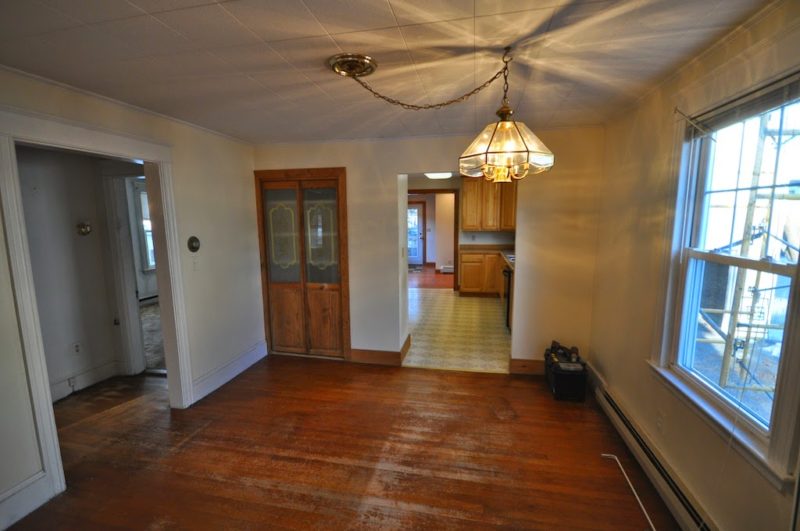 "The dining room was updated with wainscoting and a plate rail, as well as a custom china cabinet and oak colonnades."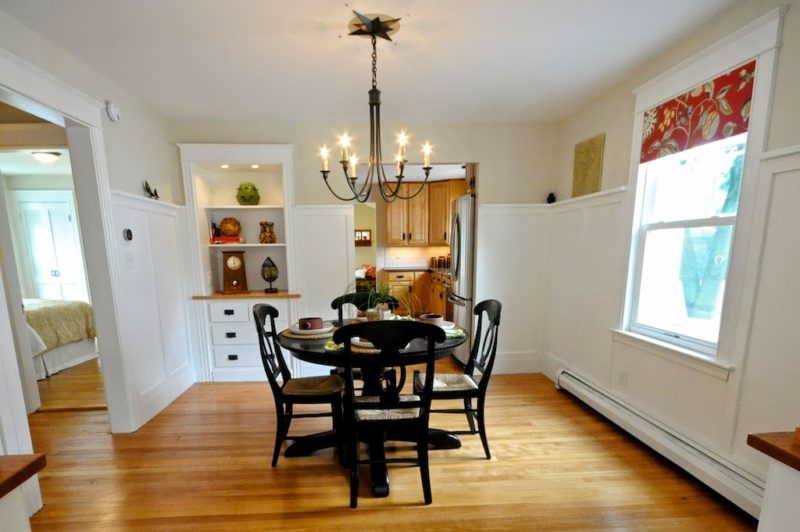 They gave the room some Craftsman details to go with the rest of the house, including these built-ins: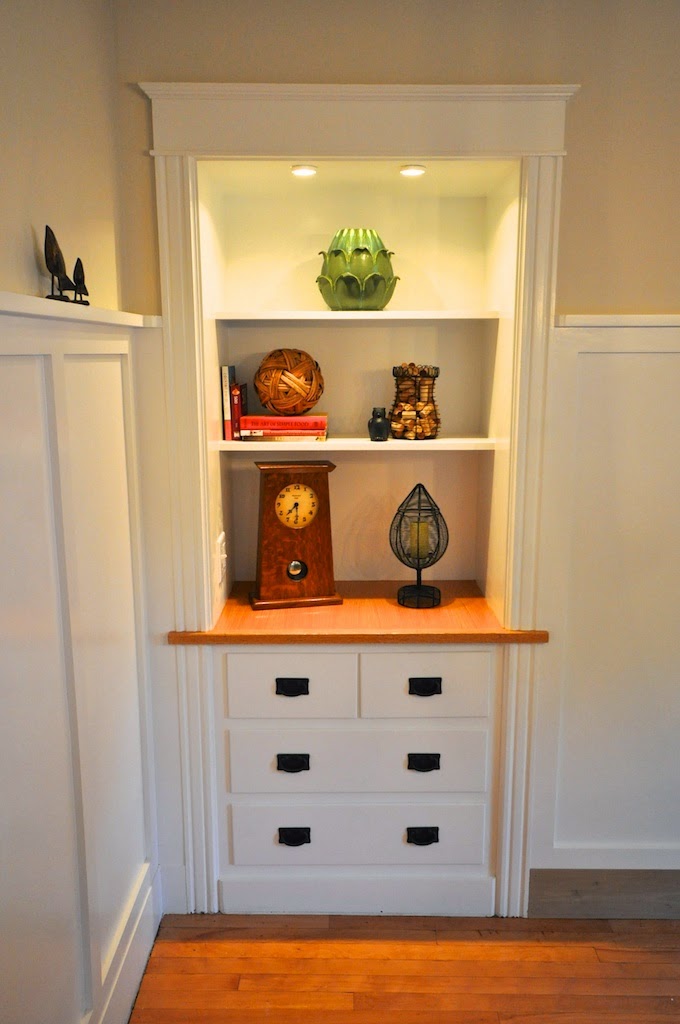 The Kitchen Before: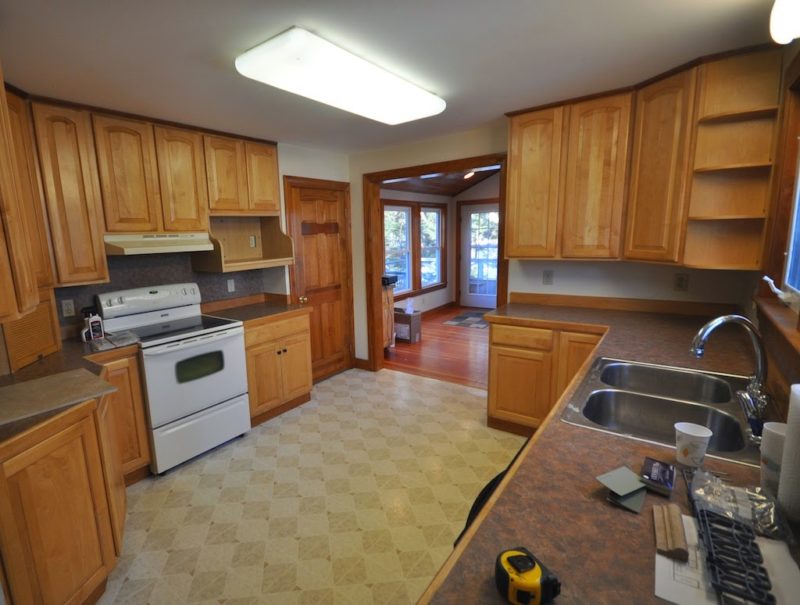 The Kitchen Today: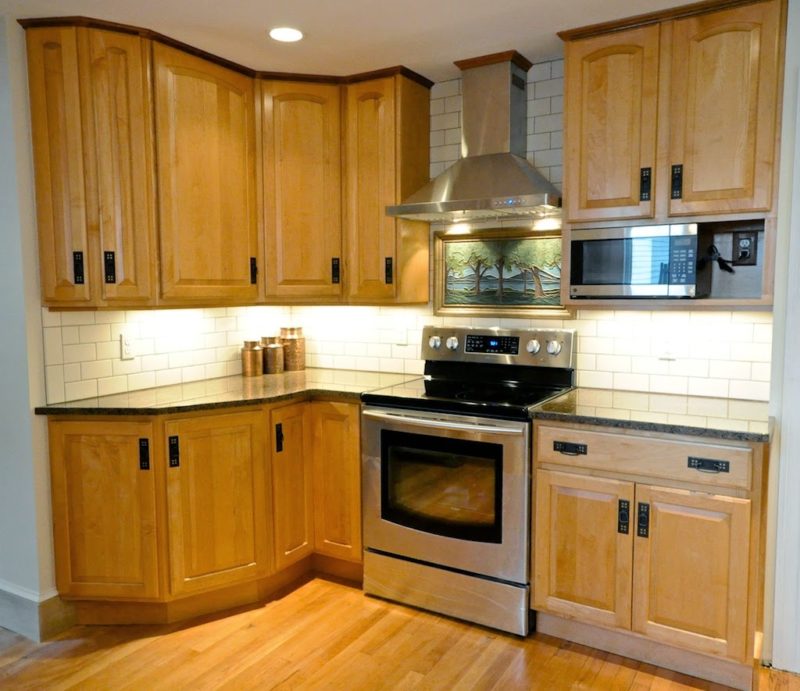 They were excited to discover the original antique maple flooring under the old vinyl floor in the kitchen.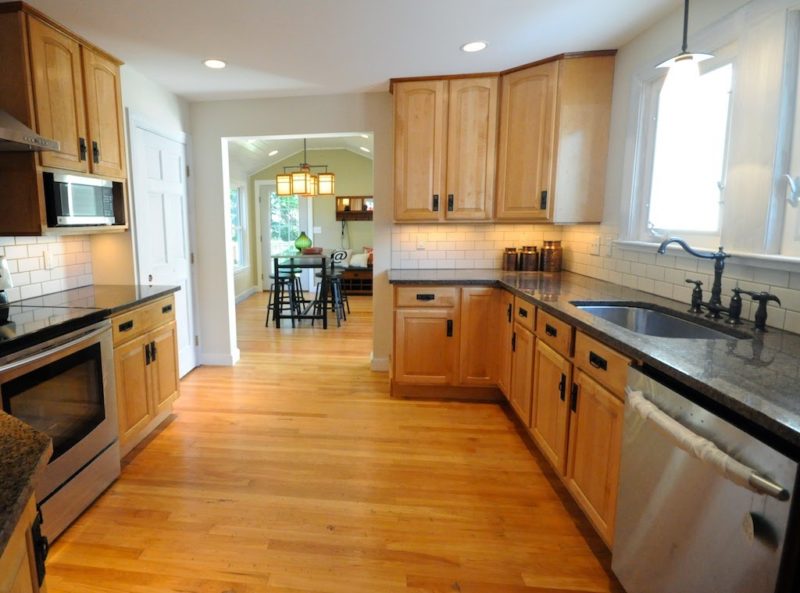 "The breakfast room is next to the garage, so it's the entryway the homeowner will use the most. We installed a Craftsman mud bench and coat rack, which will be helpful during our snowy Maine winters."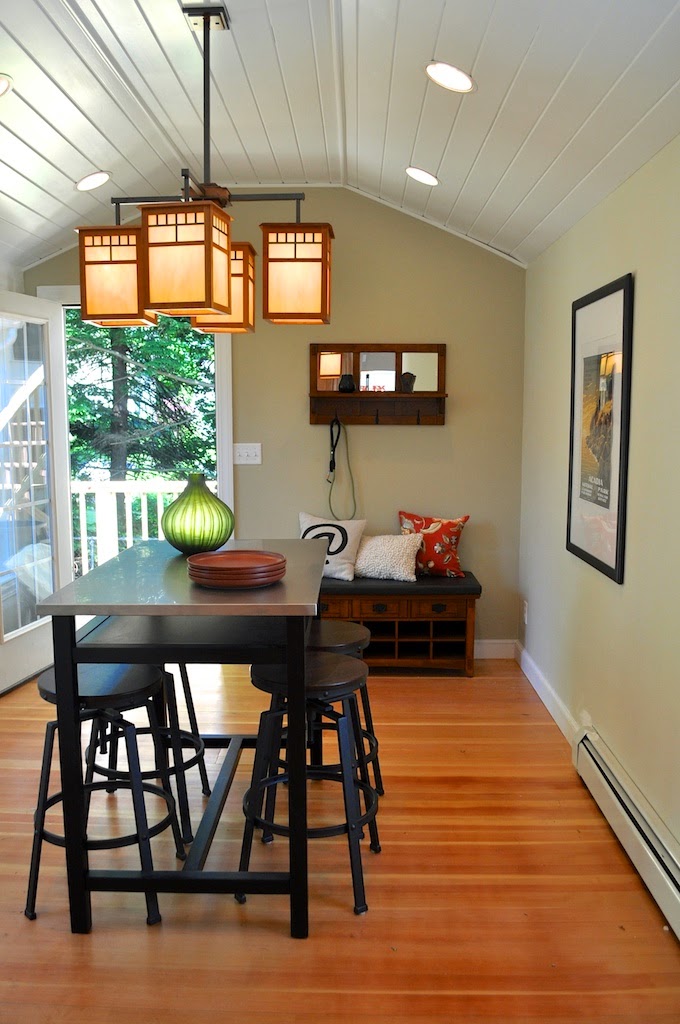 Laurel says, "The new owner loves it and asked me to autograph the completed house. It made me think back to a Maine cottage we renovated a long time ago. When we stripped the dining room wallpaper, we found that everyone that ever worked on the house had signed and dated it."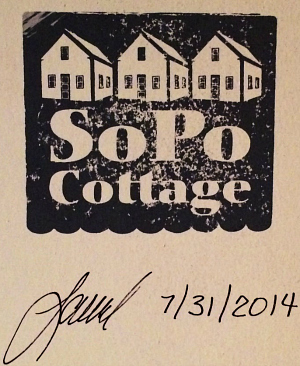 The Bungalow Before & After: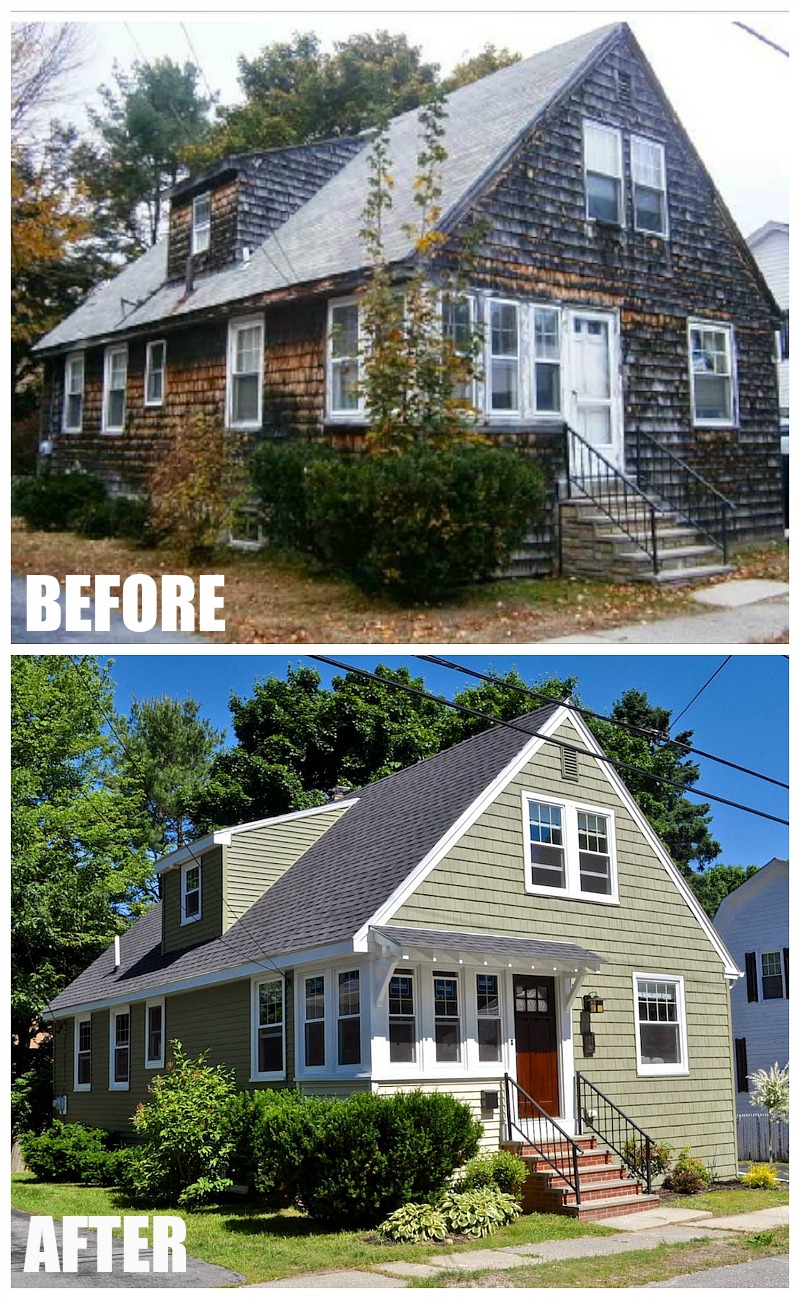 Thanks to Laurel for sharing her project with us!

Hop over to SoPo Cottage to see the bedrooms and baths that got a fresh new look, too.